Late Night HEALTHY Munchies
Often as mums and even healthy mums, we eat our dinners with our children.
There is nothing wrong with this, in fact it is a great way to teach your child healthy eating habits easily.
The problem for us, as mums, is that we stay up far later then our children and often will become hungry again around the 9pm mark.
To avoid snacking or eating on some not so crash hot weight loss or healthy eating options, I thought I would share my top 6 late night munchies with you.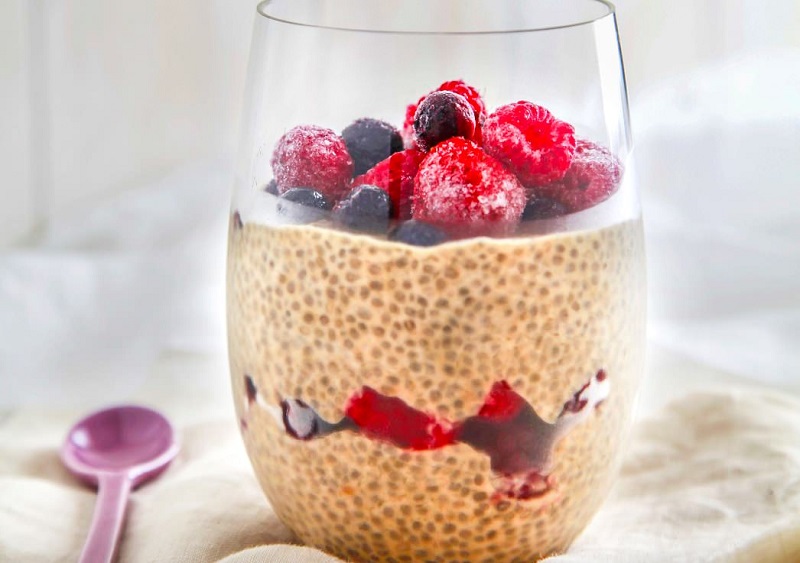 In no particular order:
Popcorn
I buy the kernels and make it in the microwave in a brown paper lunch bag. I add a wee bit of salt post cook but no oil or fat. Popcorn is high in fibre and naturally low in fat and sodium. The wee addition of table salt myself is not going to significantly affect my health.
Yoghurt
I adore yoghurt, especially plain Jalna yoghurt. To make it a little more treat like I add in mushed berries and a little maple syrup, plus either linseed, chia seeds or a little muesli to give it a bit of a crunch. Mush it around and it is amazing. Yoghurt is great for protein, calcium and is relatively low in fat.
Chia puddings
Chia seeds as you know are a great source of not only protein and fibre but also omega 3 fatty acids. You don't necessarily want fish for dessert, but you can have these little beauties and have a delicious dessert without the guilt.
We have a fabulous and easy chia pudding recipe here. We are also have chia seeds in our Healthy Mummy Shop as well.
Chocolate pudding
Who said you can't have a chocolate pudding. Well with this tasty recipe you can have you cake and eat it too so to speak. This pudding is made with avocado and banana and is simple to make in 5 minutes. Share this one, your friends will love you for it.
Cinnamon and nut butter on toast
This could even be a breakfast option but is also satisfying and indulgent and incredibly nutritious all at the same time. Nuts are a great source of protein and also monosaturated fat. The cinnamon is a little trick to 'sweeten' your tastebuds through the association in your mind.
Stewed apples or fruit with some toasted muesli on top
I love this as a quick an easy winter pudding without the calories. You can even use tinned apple in natural juice if you like. Quickly heat the apples in a pan, transfer them to an oven proof dish, sprinkle some muesli on top with some cinnamon and put it under the griller for a few minutes. Mmmmmm.
PLUS our BEST SELLING 28 Day Diet & Exercise Plan has now launched as an 84pg Printed Book and you can get your copy here – with free express postage if you order the book on its own