My name is Laura and I am a July motivating mum. I have now been on the healthy mummy weight loss plans for 6.5 months and am approx 26 kilo's down all thanks to the wonderful weight loss programs that the Healthy Mummy provides.
I am only 12 kilo's away from my ultimate goal weight and am loving this weight loss journey, especially the part where I get to share it with all you lovely ladies.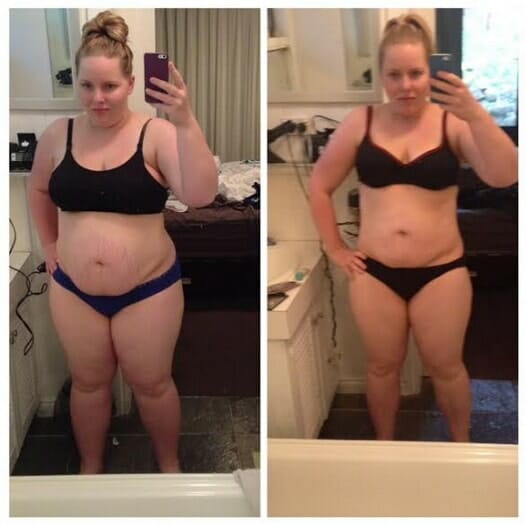 We are now at the end of the 28 Day challenge and I am so glad I'm part of it, I love it! The food is so good, the exercises are challenging but doable and the support is second to none. My favourite recipes have been the chilli con carne and the carrot soup, I could have eaten both for days (thankfully I made a big pot of the carrot soup and have been eating it for days!) .
I love how easy it's been to adapt the plans to my taste and budget all while eating good, nutritious foods and I am definitely doing the next 28 Day Challenge

One of the great things about the Healthy Mummy is the smoothies and this week I created a cracker! It's a green cinnamon smoothie and is as yummy as it is healthy. The recipe is as follows:
1 sml banana

1 sml apple

Handful baby spinach

1/4 tsp cinnamon

Scoop vanilla  healthy mummy smoothie mix

1/4 cup oats

Handful ice

3/4 cup water
Blend until nice and smooth and you will love it!

Being a motivating mum means I have taken quite a few before and after pics to share and boy am I glad I have. Some days the scales don't show the work I've put in but taking a before and after pic says it all. I encourage you all to take lots of photo's of your progress and remember, the worse the before pic the better the after!

For those of you who are on the Facebook support group you may know that I had a less than perfect week. I let emotional eating get the better of me and instead of looking after my body when I felt anxious, I over fed it. I have been thinking a lot about this and have come up with some strategies of dealing with negative feelings rather than eating myself stupid:
Buy a new item of clothing

Make a healthy version of a cheat meal like the healthy mummy meat pie or chicken schnitzel

Do something fun with the baby

Organise a fun outing
I think it's important to understand why we are overweight to begin in with. If you are an emotional eater like me create a list like I have with ways to deal with negativity, if you're a bored eater have some healthy snacks around to have instead or do something else to keep busy, if you're a social eater order the healthy food on the menu etc. it all helps.

The last thing I want to talk about today is setting realistic weight loss goals and updating them as you lose more weight. I bring this up as I have had points where the weight hasn't come off as quickly as I would like. Since the day I had my son 9 months ago I have lost 44 kilo's and naturally my weight loss has slowed down.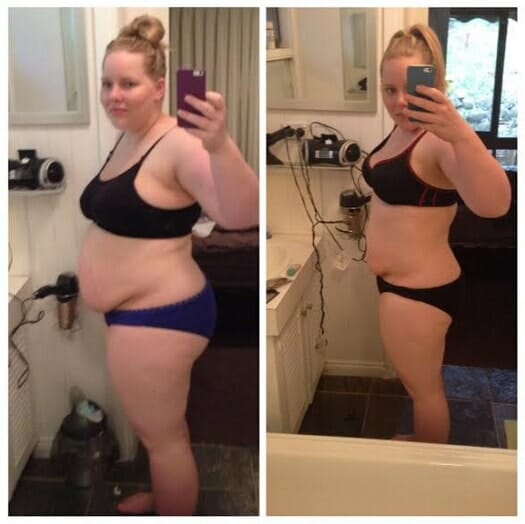 I have now set a new goal of losing 5 kilo's before Christmas. This is a more realistic weight loss goal for where my weight loss is at. The reason it is important to set realistic goals is that not achieving weight loss goals can be disheartening and many people give up when they don't see the results which is the last thing you want to do.
You want to make your goals realistic and achievable with a finish date. If you have a large amount of weight to lose like I have set your goals in 5 kilo amounts and give yourself a non food reward when you reach it, it will help trust me.
Until next time, stay healthy, happy and don't give up!
Laura Flannagan xx
If you are ready to lose weight then The Healthy Mummy plans offer a healthy and safe exercise and diet plans that are safe if you are breastfeeding and you can use code LOYALTY for a 10% DISCOUNT at the checkout.
Plus we have Cookbooks, Calorie Bibles, Exercise DVD's, Meal Replacement Smoothies and Our 28 Day Plan in our shop.