How this mum-of-four lost 30kg and has maintained her weight loss in the last 12 years
To help celebrate The Healthy Mummy's 12th birthday, Cat Christ is sharing her AMAZING weight loss story to help inspire other mums.
The 31-year-old mum-of-four, who is from North Lakes in Queensland, has lost around 30kg by following the 28 Day Weight Loss Challenge.
Her start weight was 105kg and her current weight is 75kg. Amazingly, she started her journey around 12 years ago, when The Healthy Mummy first formed.
Since then she's had three more children and has gone back to losing the pregnancy weight and maintaining. The success she's achieved even helped her reach her dream of becoming a fitness instructor and personal trainer!
"12 years of building my best life!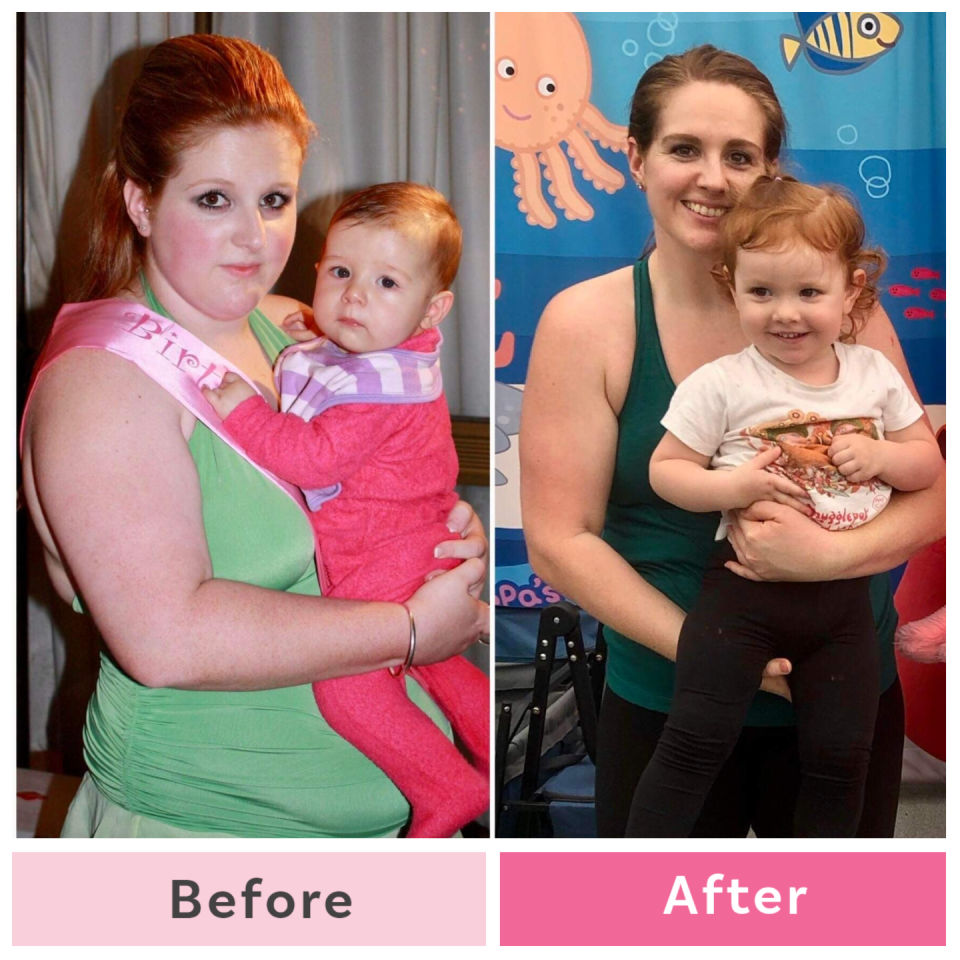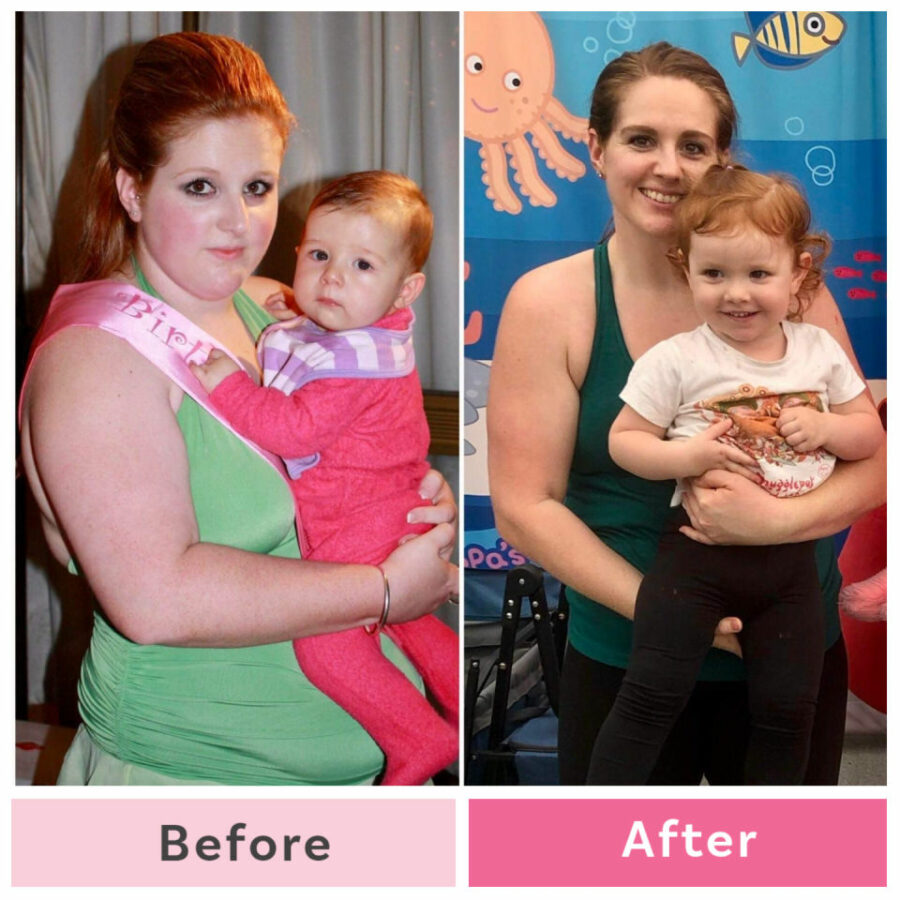 How Cat began her weight loss journey 12 years ago
12 years ago, Cat says she was a tired and unhappy mum. She began my Healthy Mummy journey after seeing photos of herself seven months after the birth of her first child.
"I was a teen mum and in the midst of trying to find my feet, made  a lot of  poor health choices, tipping the scales into the triple digits," she says.
"I typed 'lose baby weight' into a search engine, in hopes of a quick and easy fix ,but what I found was the  The Healthy Mummy's original website and it literally changed my life.
"Now, I'm enjoying life and participating in things I NEVER would have dreamed of!"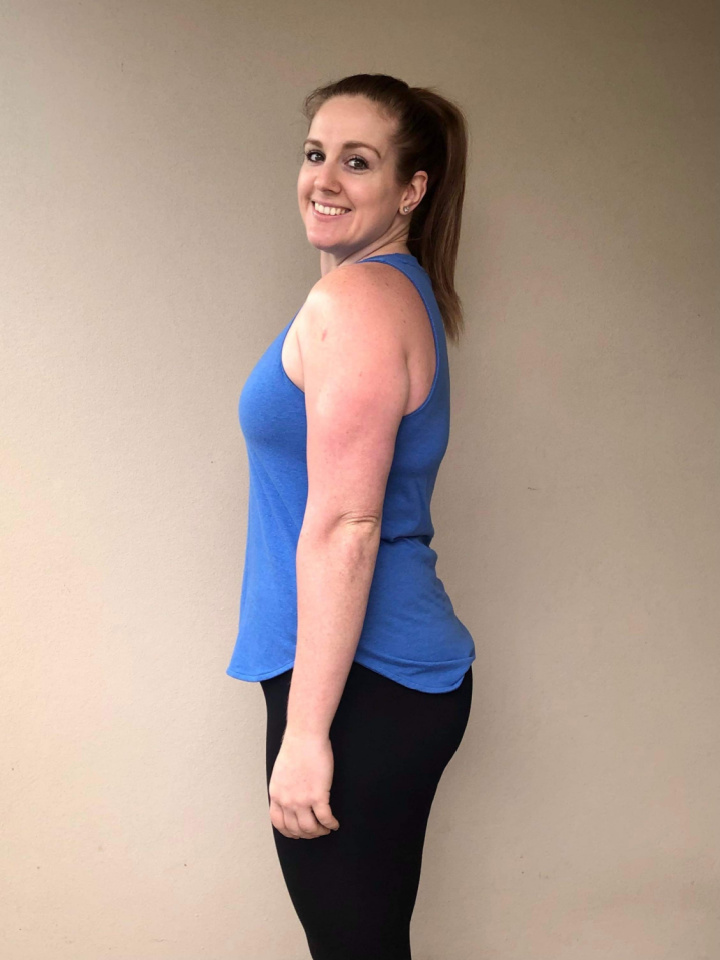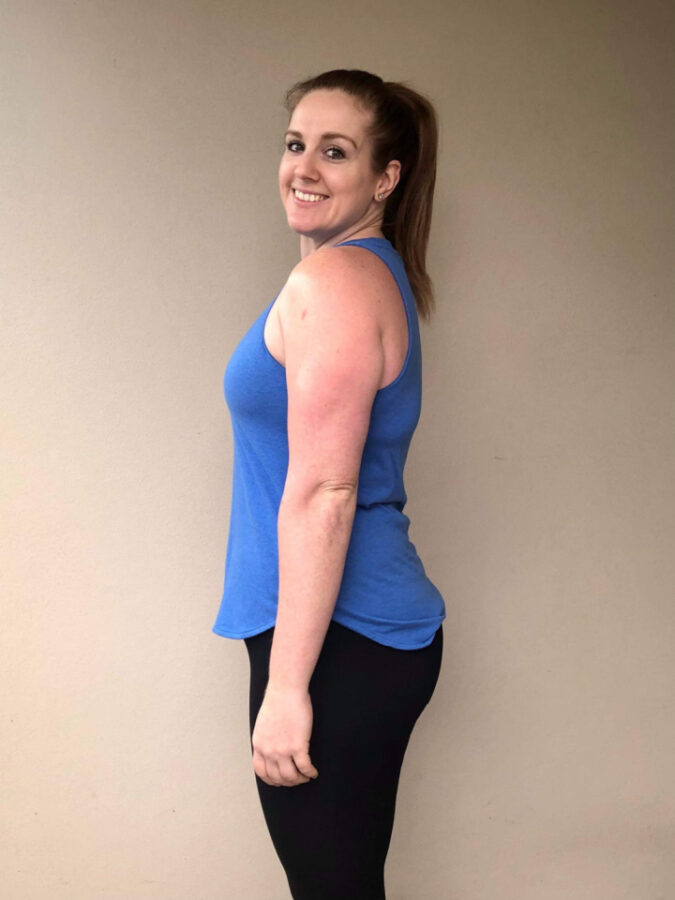 How Cat started her journey
To begin with, Cat purchased The Healthy Mummy smoothies, started trying new foods and recipes. She slowly added exercise into her daily life. 
"I had my second baby in 2012 and managed a healthy weight gain during pregnancy and a successful breastfeeding journey of six months. Then I began working in a gym and as a fitness instructor," she says.
"Baby number three arrived in 2018, and I was able to remain teaching my classes until 36weeks pregnant.
"I took my time after his birth to get back into health and fitness as recovery was a lot harder that time. The weight took a lot longer to come off but I went back to basics, gentle movement and feeding my body healthy and nutritious food from the 28 Day Weight Loss Challenge app.
"In 2020, I gave birth to my fourth (surprise) baby. Lots of my pregnancy was during lockdown so nutrition was key to keeping my pregnancy weight gain to a healthy range.
"I still worked out from home AND searched for healthy recipes, often using the pantry staples meal plan because the grocery stores were so bare!"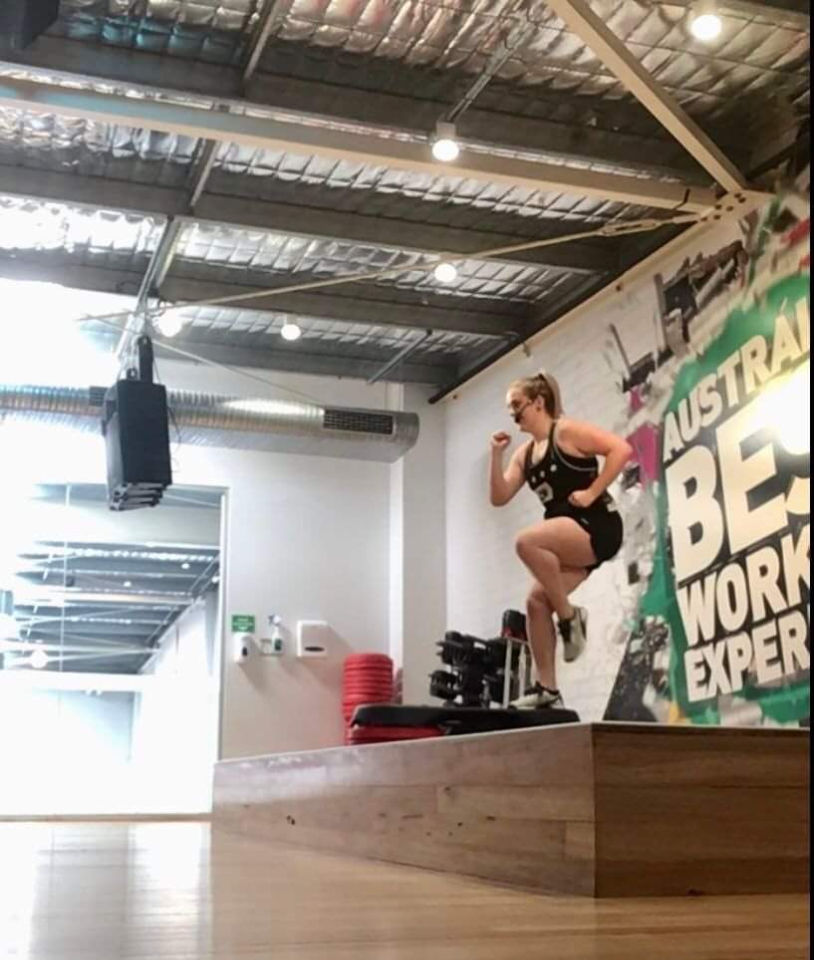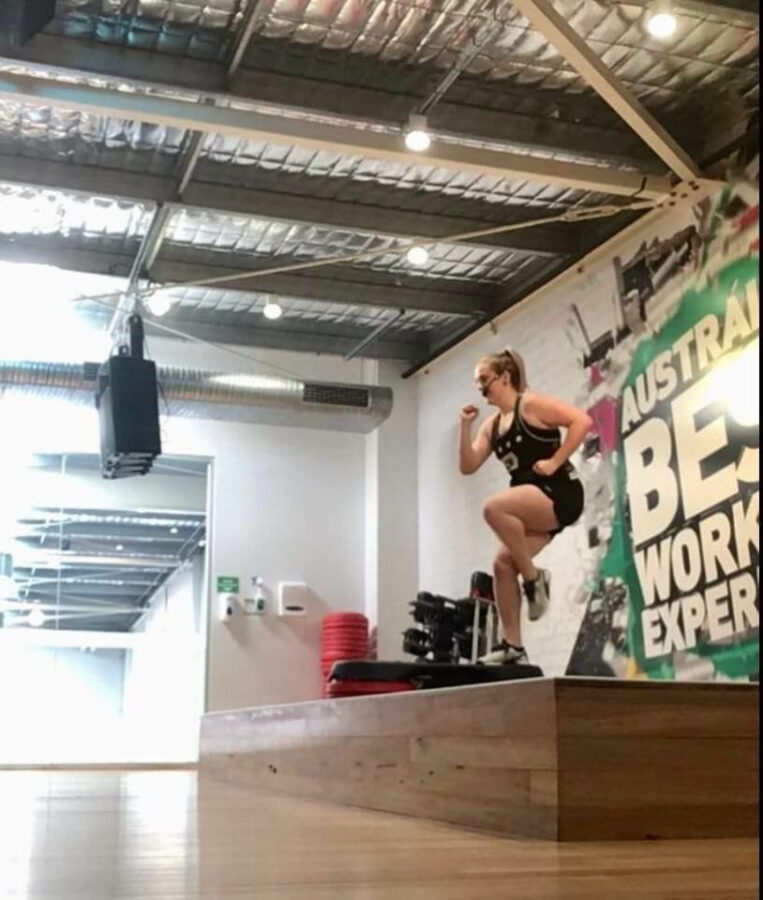 Health benefits
In fact, Cat says she has a blood disorder that affects her energy levels, and was on a lot of supplements after the birth of her first child while I gaining a lot of weight.
"Through the knowledge of nutrition I gained with The Healthy Mummy, I was able to wean completely off and support my body with my dietary intake, with the exception of third trimester pregnancy," she says.
"I've lived two lifetimes. Now, I feel physically able to play with my kids.
"I'm able to climb up playgrounds with them, down slides, take them on walks or bike rides to parks, play games and just participate in like without being physically unable to anymore."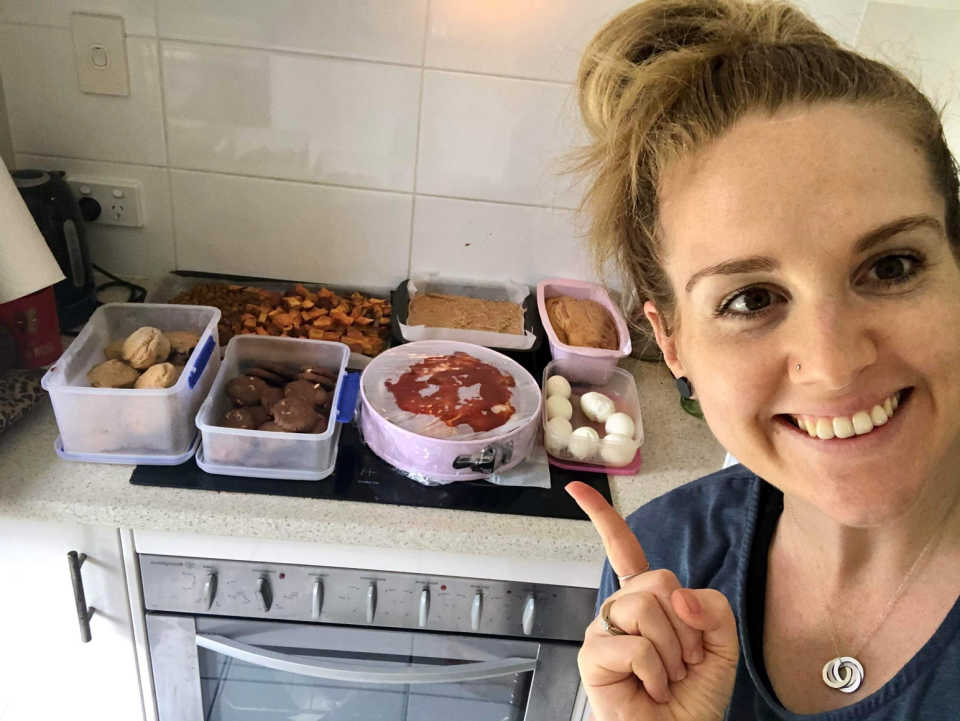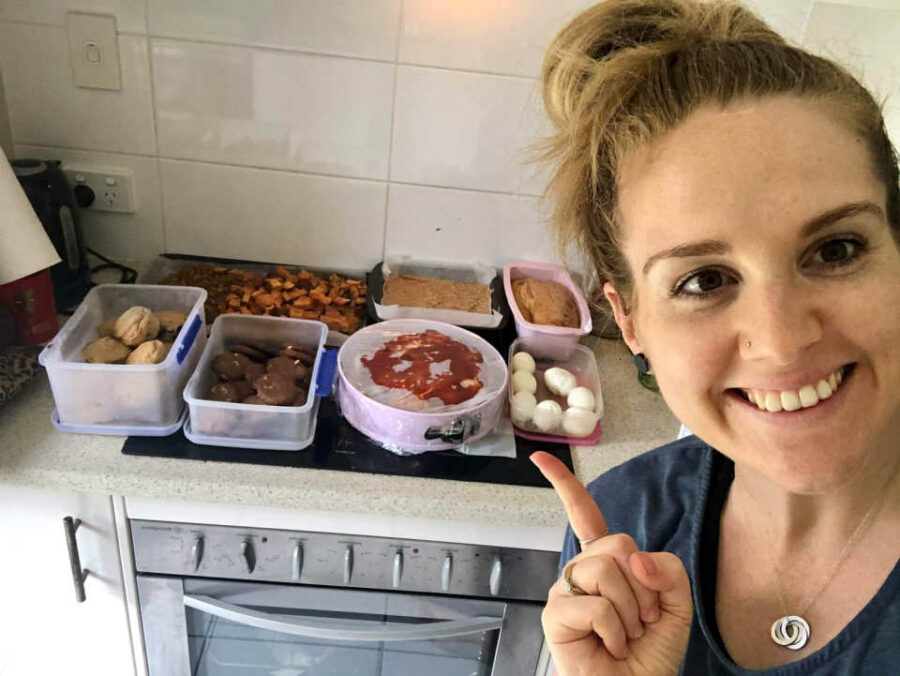 Cat's tips for success:
Make a plan that fits you and your family. There is no point in cooking up a stack of freezer friendly snacks if you're not a snacker and prefer three round meals a day.
Prepare for what you need, pre-chopping your fruit and veggies the night before might be just what you need or you might need to cook all your meals for the week in advance. We're all different. 
Be honest. If you aren't seeing the results or progress you want, look at yourself and think about what you can do differently, not to lay blame, but to improve the plan going forward. 
Make it a lifestyle change. If lifting weights doesn't feel enjoyable to you, don't do it. Find movement that aligns with you and get your movement in that way – swimming, boxing, dancing, walking, running, Pilates, yoga, team sports…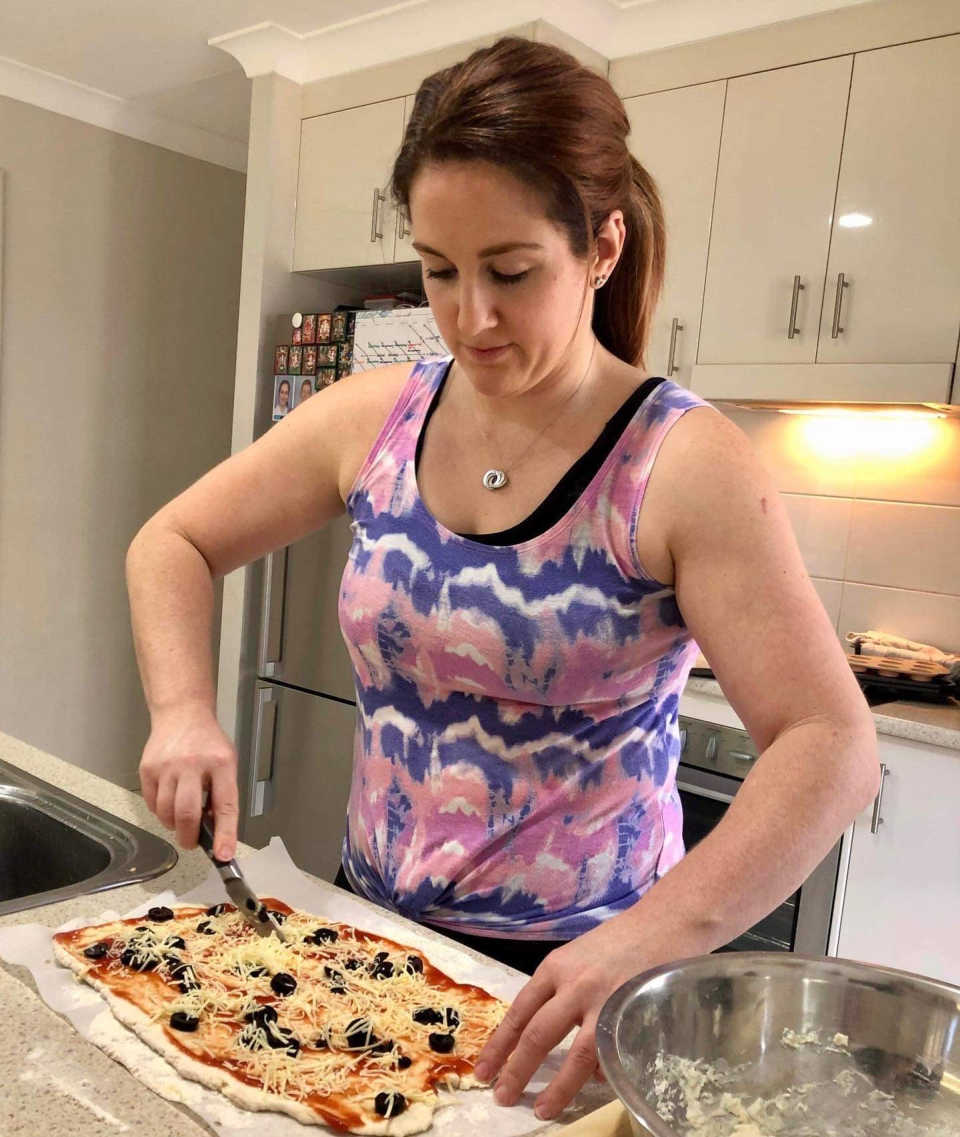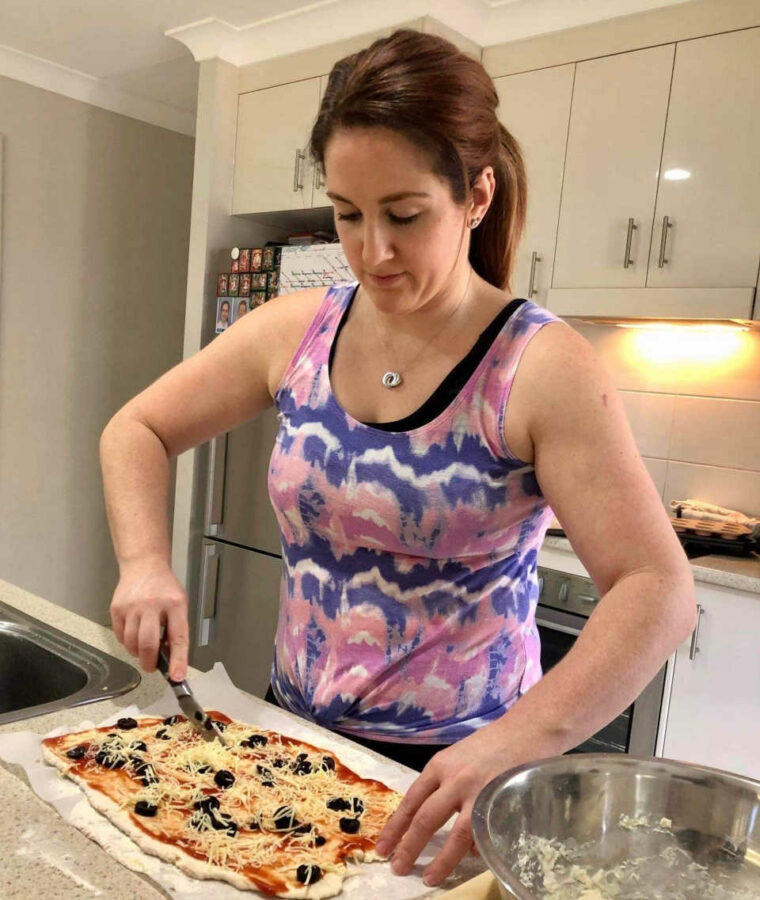 Saving money
Best of all, Cat says she's saved so much money from being a Challenge member. She now saves around $150-$200 a week by planning out her meals.
"I used to, embarrassingly, throw out food because it was off from not being used in time," she says.
"I plan my entire week of dinners which also double as lunches for hubby and I, snacks and school lunchbox snacks and I shop to those lists – it's life changing!
"Seriously, gone are the days of me scrambling at 5pm for dinner inspiration.
"I personally bulk snack prep fortnightly or monthly depending on the school term and freeze 99% of those snacks. Plus the additional sweet treat snack like peanut bubble crunch that might not be suitable for school but suitable for afternoon tea and dessert."
This incredible mum beat the odds and became a fitness instructor
Amazingly, Cat's amazing weight loss success has let her to become a fitness instructor and she is now passionately helping other mums achieve their goals.

"NOTHING fit me and getting dressed in the mornings was an absolute nightmare. I would get anxious about getting dressed because I didn't know what would fit me," she says.
"I would spend many days in my PJ's just so I didn't have to deal with getting dressed"
What's more, Cat's "before" photos were taken at her 18th birthday, and when she saw them she was so embarrassed.
"I couldn't even upload them to Myspace/Facebook as I was so ashamed! That was a defining moment for me."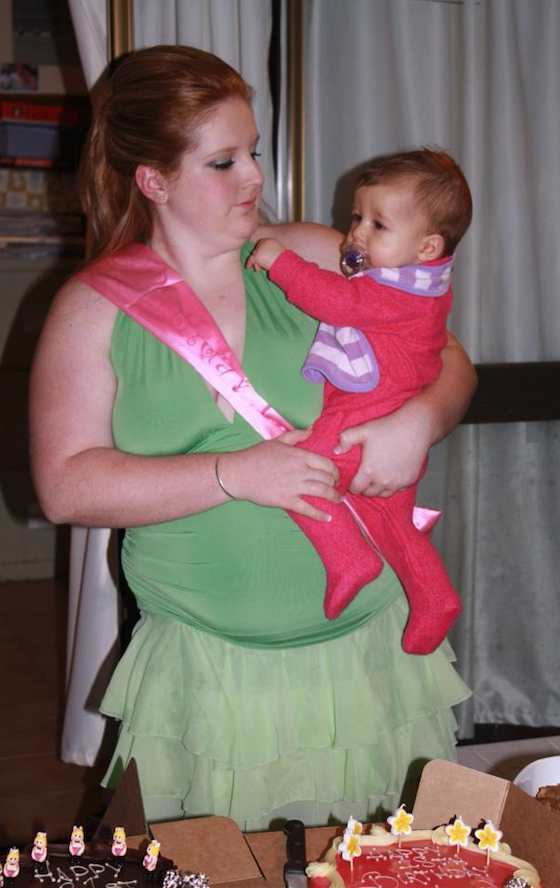 "I'm now an active Challenge member and LOVING it!!! I used to pull all of my cookbooks out and sit down to plan my meals for the week- NOW, it's all done for me!"
"My favourite part of the Challenge is being able to search "Chicken" or "Rissoles" and answers at my fingertips!"
What's the motivation to stay on track?
Cat is a group fitness instructor, and being able to teach her classes at the best possible fitness level is her current motivator.
"Unfortunately for me the scales stopped reflecting my hard work a long time ago, so I had to change the way I measured my success, and for me that was fitness goals."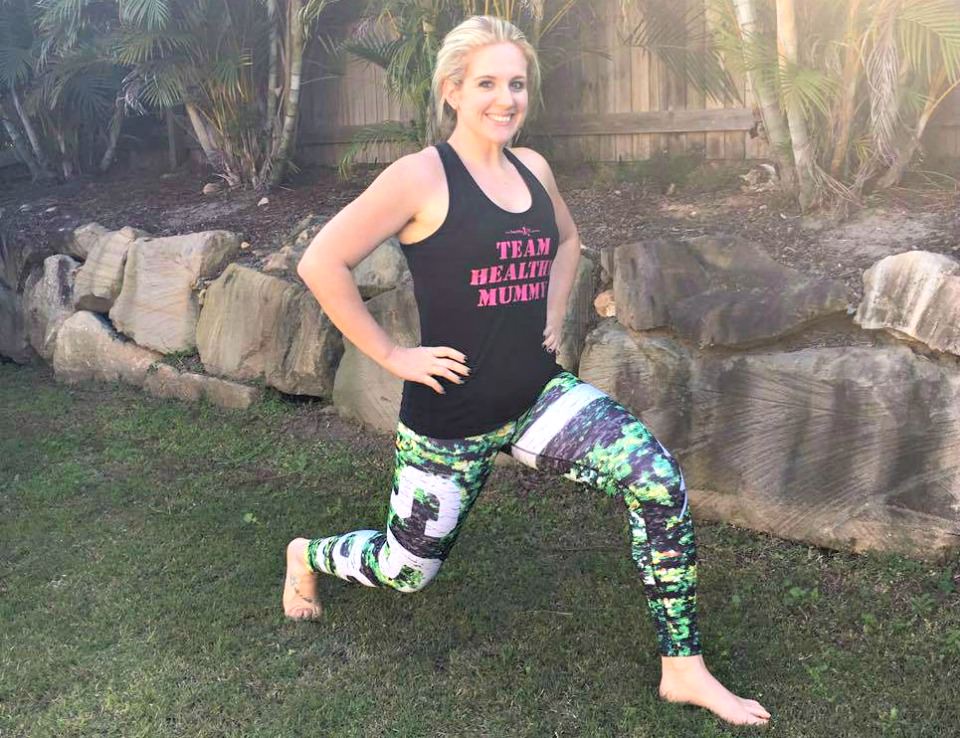 What advice can you give another Healthy Mummy?
Take photos – always.
Never rely solely on the scales because sometimes they don't reflect your hard work, and this just sends you emotionally backwards.
You're not going to get results overnight because let's face it, you didn't gain the weight or lose your fitness overnight.
It happens over time and it takes time to increase fitness, to lose weight and shape yourself again.
Cat now doesn't often weigh herself
"My journey began with doing this for my kids. I never wanted them to be embarrassed by me. I didn't want them to miss out on things because of my insecurities and not wanting to be out in public.
"I wanted to be able to keep up with them. Now I am able to do those things and my focus has shifted to achieving things for me, and I'm learning not to feel guilty about putting me as a priority."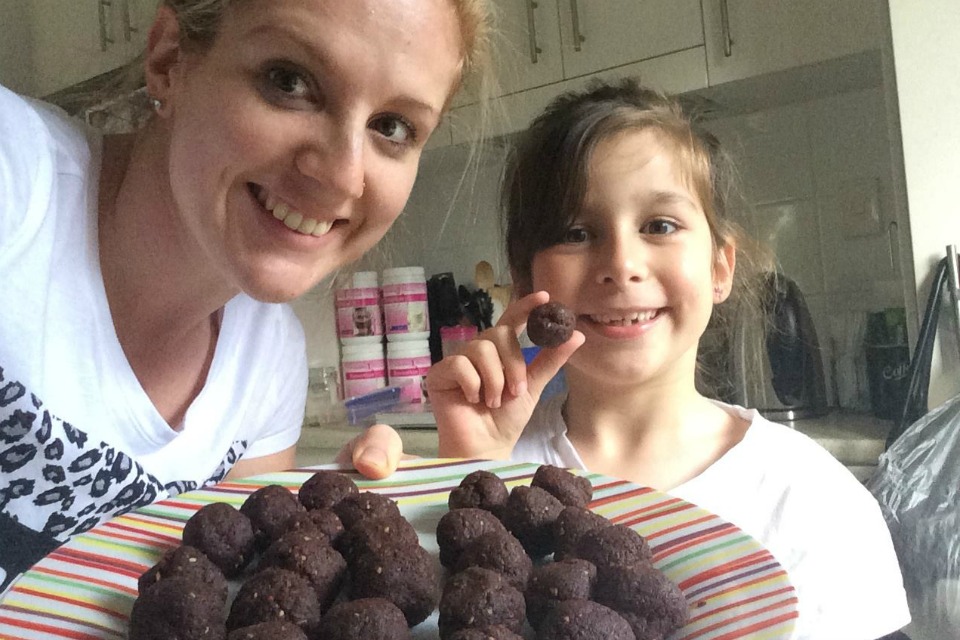 And since joining The Healthy Mummy, Cat's life has changed immensely!
"I'm able to find clothes that fit me, I like going out for meals with friends and family without the worry of being judged for what I order or eat."
"Before I was just a grumpy so-and-so because I disliked myself. I am much more pleasant to be around now."
"I have changed career and absolutely loving being able to help other mums achieve their goals!"
Join Cat on the 28 Day Weight Loss Challenge!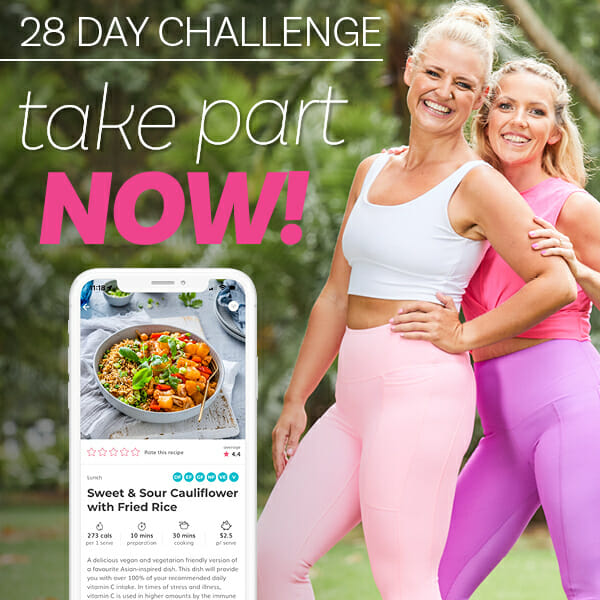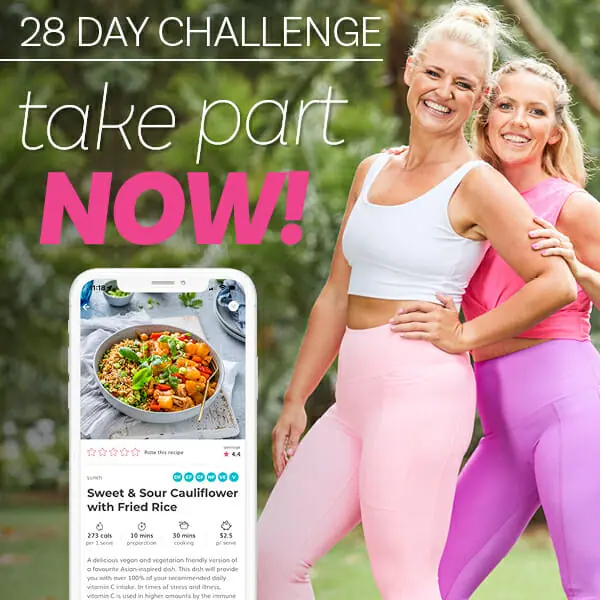 If you are inspired by Cat's before and after pics and want to take charge of your own health and weight – then join our 28 Day Weight Loss Challenge TODAY.
With thousands of delicious (and healthy) recipes, hundreds of exercises & 24/7 support – the 28 Day Weight Loss Challenge is designed (and proven) to help busy mums like you lose weight!
To learn more about our challenge OR to join – click here.
To support your weight loss, The Healthy Mummy also has a range of delicious and good-for-you smoothies!