Drop 5 kgs with these Family Friendly & BELLY BLASTING dinners in the New Healthy Mummy Magazine!
The new Healthy Mummy Magazine Tummy Edition is out now and it is PACKED with incredible new content including 70 Family Friendly and Belly Blasting Recipes!
Along with a fantastic feature on following a FODMAP diet with a heap of FODMAP friendly recipes that will satisfy your tastebuds and also keep your belly happy, the magazine also has a heap of gut friendly snack recipes with sweet and savoury morsels to take snacking to the next level!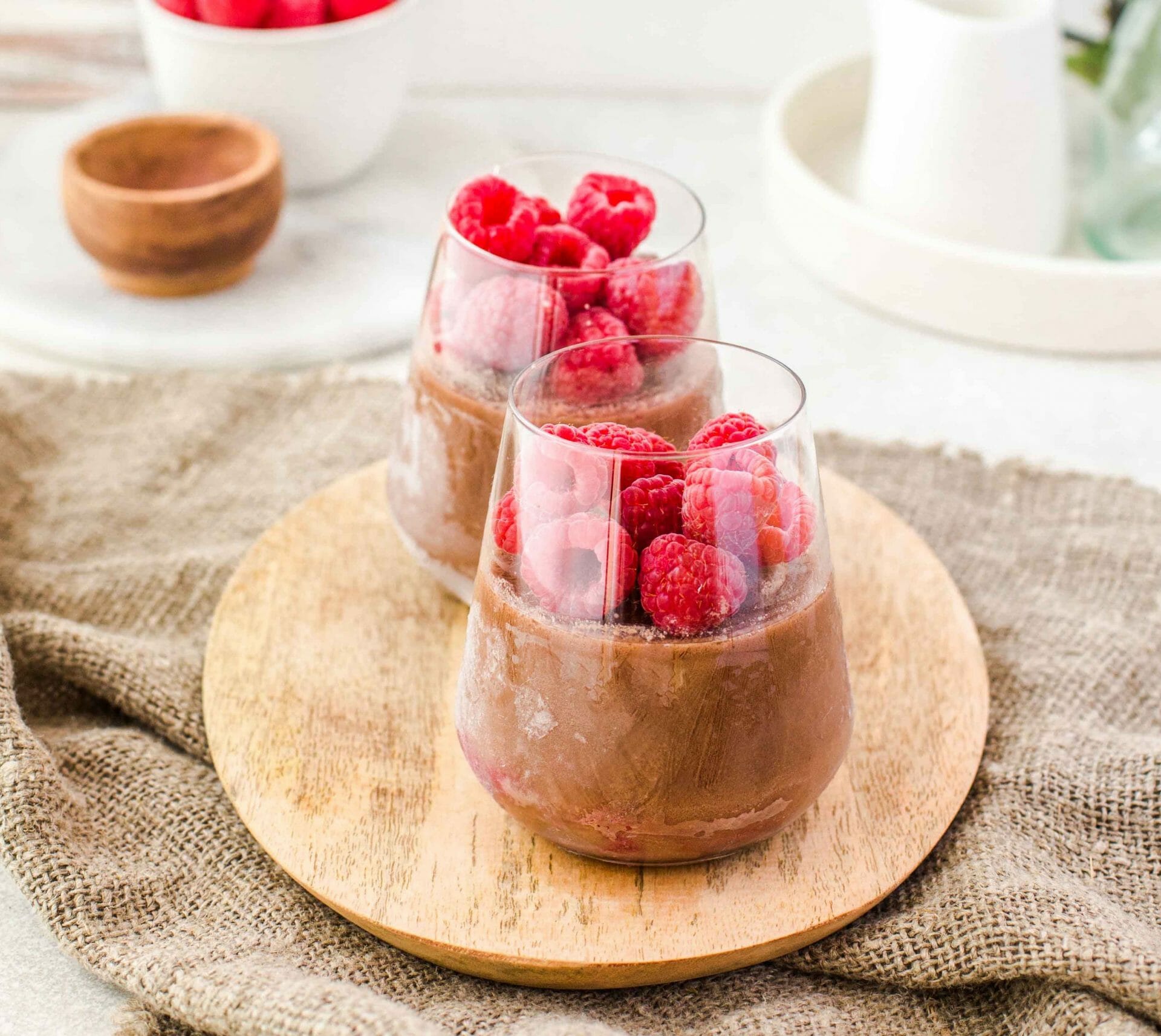 And if it's family friendly dinners you're after, the magazine has you covered! If you are watching your weight but don't want to be making separate meals for the family, then these recipes tick all the boxes, Not only do these family friendly recipes taste incredible, they are also nourishing and will do wonders for your gut health too!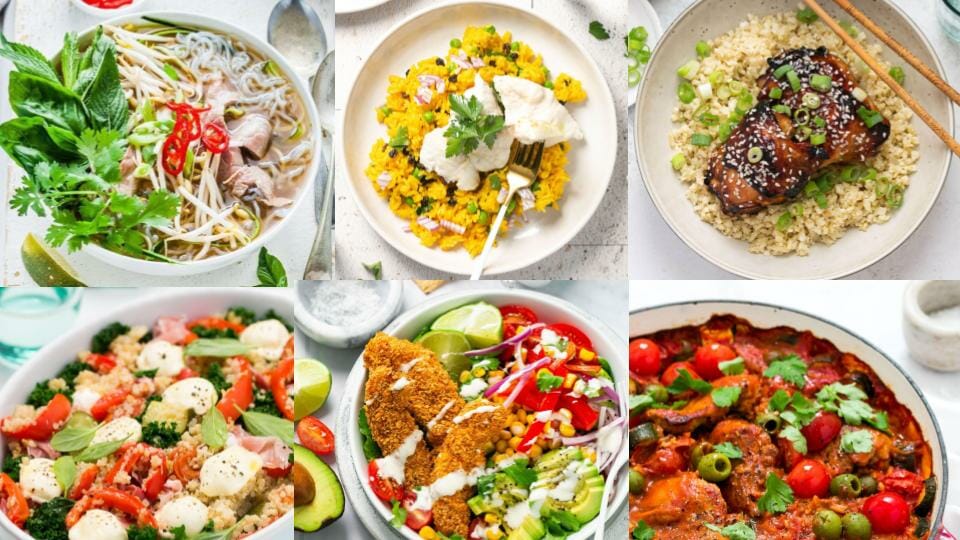 The Magazine also has 30 Day Meal Plan where you can lose 5 kilos in 4 weeks!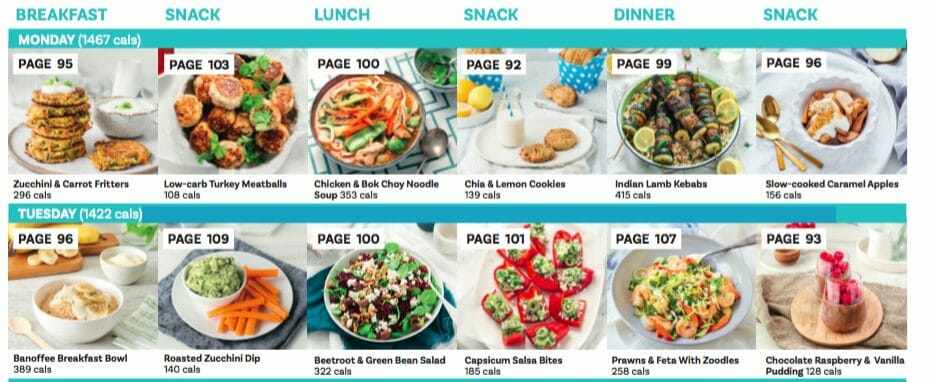 The Latest Magazine is OUT NOW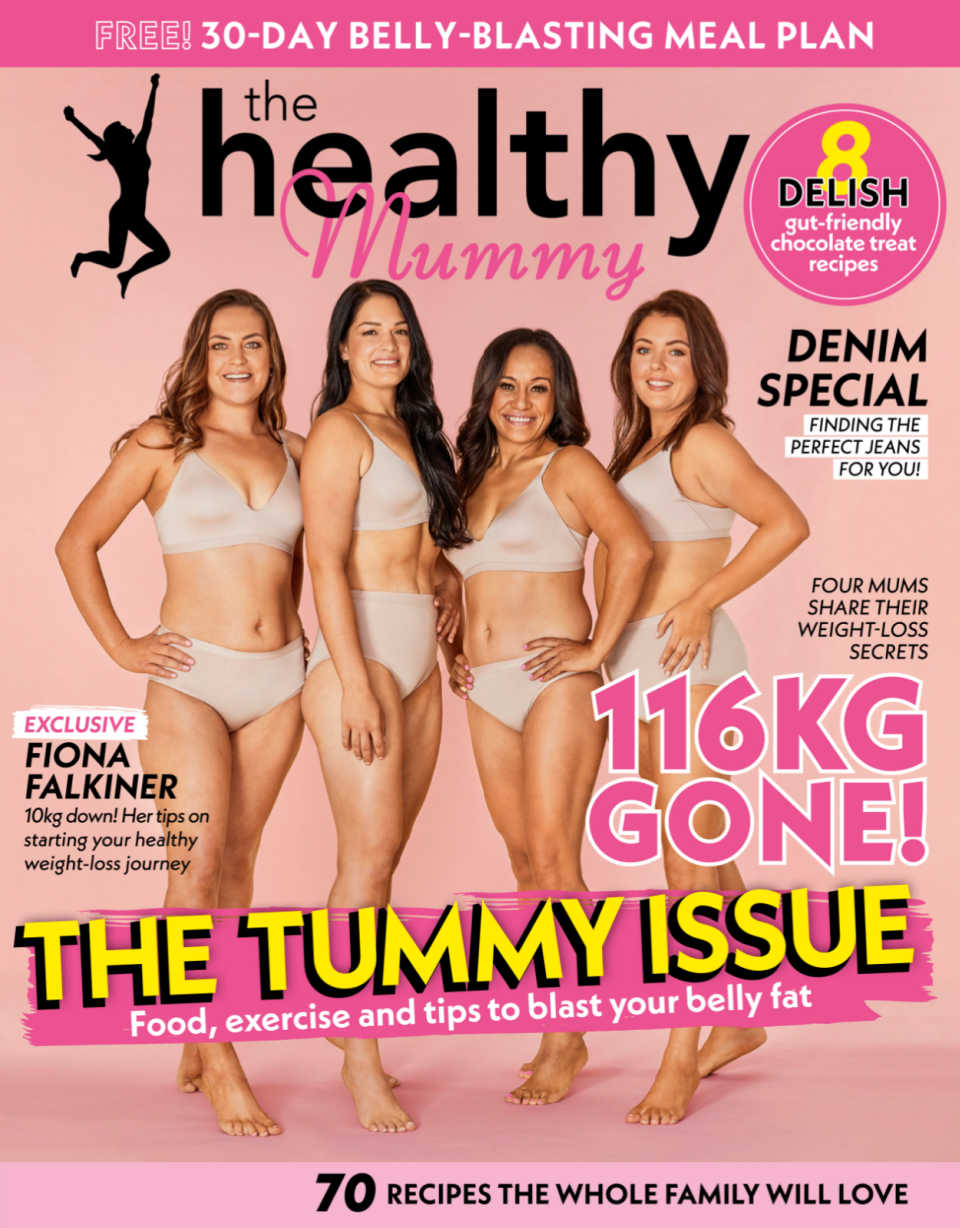 This magazine is available at newsagents and supermarkets and is a special Tummy Edition! It is bursting with incredible content and is full of inspiration as well as practical advice with food and exercises and tips to blast belly fat!
3 Free Family Friendly Recipes from the Healthy Mummy Magazine
Mexican Chicken Salad
PREP 5 MINS COOK 10 MINS SERVES 5
5 cups plain corn chips 4 tbsp taco seasoning, salt-reduced
2 free-range eggs, whisked
2 tbsp water
3 tbsp plain wholemeal flour
500g chicken breast fillets, cut into thin strips, or use tenderloins cooking oil spray
4 cups mixed lettuce leaves
1 cup corn kernels (fresh or tinned) 1 red onion, finely sliced
1 punnet cherry tomatoes, halved 1 red capsicum, sliced
3 tbsp lime juice
1 avocado, thinly sliced
1 lime, sliced
4 tbsp reduced-fat mayonnaise
2 tbsp fresh coriander, chopped salt and pepper, to season
Using a blender or food processor blitz corn chips to resemble a small crumb. Add taco seasoning and blitz again to combine. Pour crumbs into a bowl.
In a separate bowl, make an egg wash by combining egg and water. In a third bowl add flour.
Coat chicken in our, then egg wash, then crumb mixture. Repeat this process until all the chicken is coated.
 Heat the grill to high, layer chicken in an ovenproof tray and spray with cooking oil spray. Place under the grill for 8–10 minutes or until the coating is golden and chicken is cooked through (chicken needs to be turned every 2–3 minutes to prevent burning). You may need to spray chicken with more cooking oil spray half way through cooking time to get the desired golden crisp crumb.
While the chicken is cooking, assemble the salad. In a large bowl combine lettuce, corn, onion,
cherry tomatoes and capsicum. Add lime juice and toss together. Divide evenly into 5 bowls.
To each bowl add sliced avocado, sliced lime and crumbed chicken. Finish with a drizzle of mayonnaise, top with coriander and sprinkle with salt and pepper to taste.
NUTRITIONAL INFORMATION (PER SERVE) Energy 1836 kJ / 439 cals Protein 31.6g Fibre 8.8g Total Fat 19.1g Carbohydrates 30.1g Saturated Fat 5.6g Total Sugar 8g Free Sugar 1.1g
Jamaican Rice with Poached Fish
PREP 2 MINS COOK 18 MINS SERVES 4
1 cup basmati rice, uncooked
2 tsp vegetable stock powder
1 tsp ground turmeric
1 tsp garlic powder
1 cup cooking white wine
2 cups water
400g barramundi or firm fish of choice, skinless
1 cup frozen peas
1 cup sultanas
1 red onion, finely diced
salt and pepper, to season
2 tbsp fresh parsley, to garnish
Cook rice according to packet directions, adding 1 teaspoon of vegetable stock, turmeric powder and garlic powder to rice while cooking.
While rice is cooking, poach the fish in a frying pan. Add wine, 1 cup of water, barramundi and remaining teaspoon of vegetable stock. If sh isn't quite covered, add remaining water to just cover the fish.
Poach over a medium-high heat for 5 minutes then turn the sh for the remaining 5 minutes, or until the fish is cooked through and flakes apart easily.
Add peas, sultanas and red onion to the saucepan of rice, stir through and return the lid for 2–3 minutes or until peas are cooked and sultanas are plump. You can add an additional 2–3 tablespoons of water to the rice, if you need to.
Divide the rice between 4 bowls. Scoop sh from poaching liquid and gently top each serve with a piece of sh. Season with salt and pepper to taste and garnish with parsley. Serve immediately.
NUTRITIONAL INFORMATION (PER SERVE) Energy 1902 kJ / 455 cals Protein 26.1g Fibre 5.5g Total Fat 2.6g Carbohydrates 69.1g Saturated Fat 0.7g Total Sugar 31.1g Free Sugar 0.1g
Beef Pho
PREP 10 MINS COOK 30 MINS SERVES 4
8 cups water
1 tbsp beef stock powder
1 tbsp fresh ginger, thinly sliced
2 cloves garlic, thinly sliced
1⁄2 brown onion, thinly sliced
1 cinnamon stick, broken into pieces
1 tbsp tamari (gluten-free soy sauce)
1 tsp fish sauce
1 small zucchini
400g Konjac noodles
800g beef fillet, very thinly sliced
2 cups bean sprouts
2 small red chillies, thinly sliced
1⁄2 cup mint leaves
1⁄2 cup fresh basil leaves
1 cup fresh coriander leaves
1 spring onion, thinly sliced
1 lime, quartered
Place the water, stock powder, ginger, garlic, brown onion, cinnamon stick, tamari and fish sauce in a saucepan. Bring to the boil, then reduce to a simmer for 20 minutes to infuse the flavours.
Strain to remove the large flavouring ingredients, then return the broth to the saucepan and bring to the boil again.
Use a spiraliser or peeler to slice the zucchini into thin noodles.
Rinse Konjac noodles well and place in a bowl. Cover with boiling water and soak for 3 minutes.
Add the zucchini noodles to the boiling water for the final minute. Drain noodles and zucchini.
Divide the noodles, zucchini and sliced raw beef evenly between 4 bowls. Pour over an even amount of the boiling beef broth. The meat will cook in the hot liquid.
Top each bowl of pho with some bean sprouts, slices of chilli (optional), mint, basil and coriander leaves and spring onion. Serve with a quarter of lime for squeezing over when eating.
NUTRITIONAL INFORMATION (PER SERVE) Energy 1484 kJ / 353 cals Protein 47g Fibre 2.8g Total Fat 14g Carbohydrates 8.5g Saturated Fat 5.8g Total Sugar 2.9g Sugar 0g
For More INCREDIBLE Belly Blasting recipes pick up your copy of the Healthy Mummy Magazine Tummy Edition OUT NOW!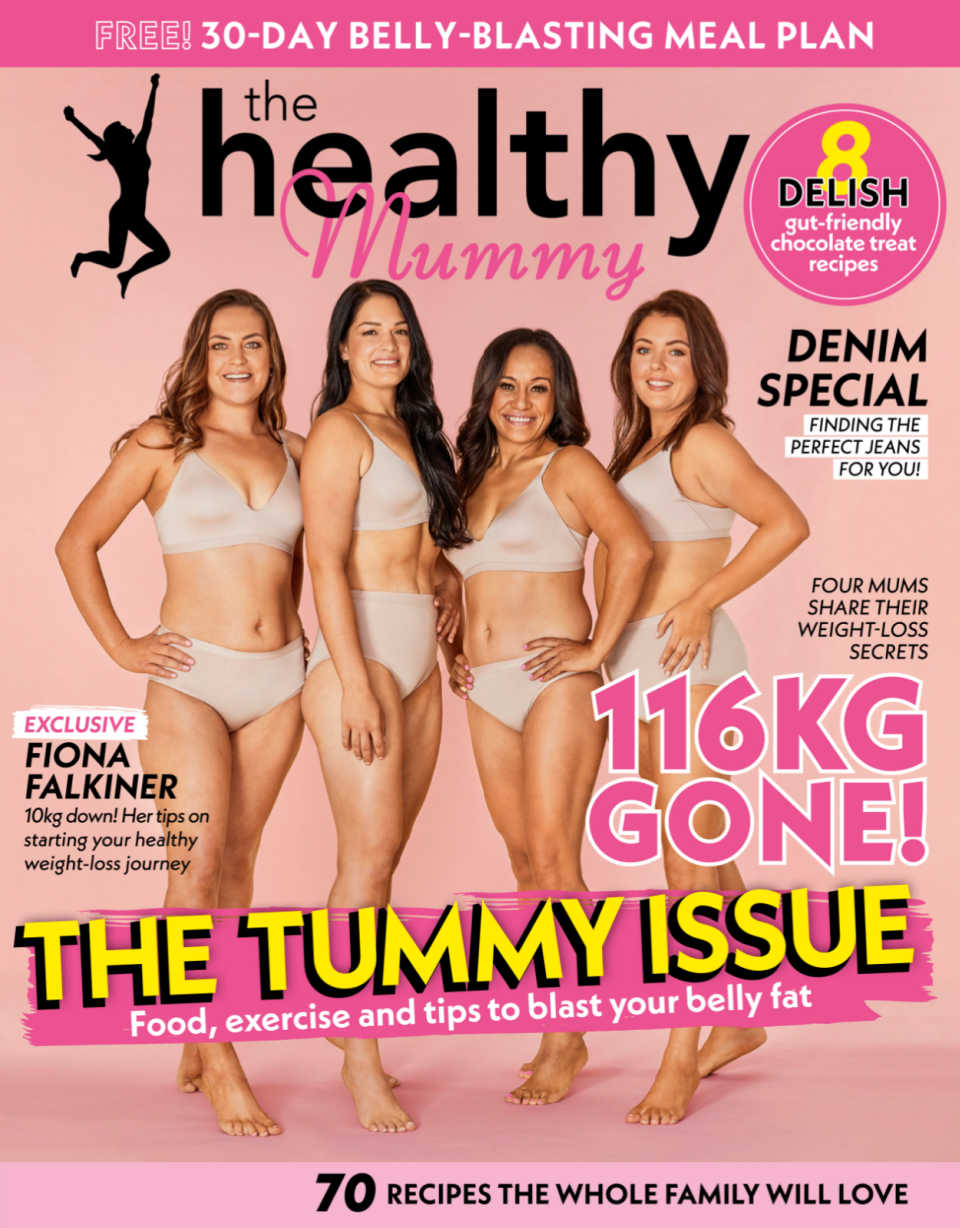 Get your copy today! Available in supermarkets and newsagents!
Are you ready to kick-start your weight loss?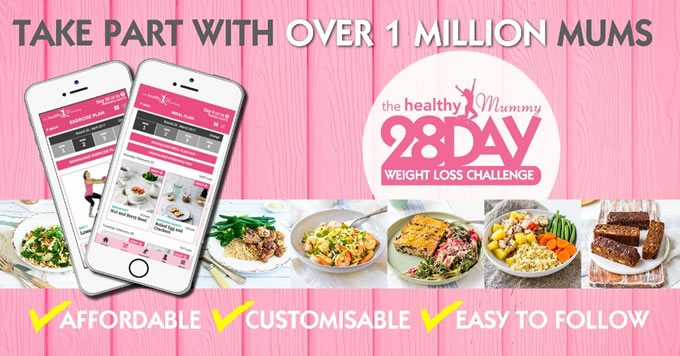 Want to shift your weight but feel like you have NO TIME in your day to exercise and eat healthily?
That's where the Healthy Mummy's 28 Day Weight Loss Challenge can help.
What do you get? You get access to:
28 days of at home exercise routines (no gym needed) – with video instruction
Customisable and breastfeeding friendly meal plans
Time-efficient exercises for busy mums – under 30 mins
Challenge combines Pilates exercises with interval and circuit training (HIIT)
Suitable for basic to advanced fitness levels.
Home to thousands of EASY-TO-MAKE recipes.
Find out more about joining the 28 Day Weight Loss Challenge.