Maid Of Honour Goes Into Labour During Wedding, But Doesn't Tell The Bride!
Talk about taking your maid of honour duties seriously – this amazing friend was breathing through contractions as she walked down the aisle, keeping her labour hidden the entire day!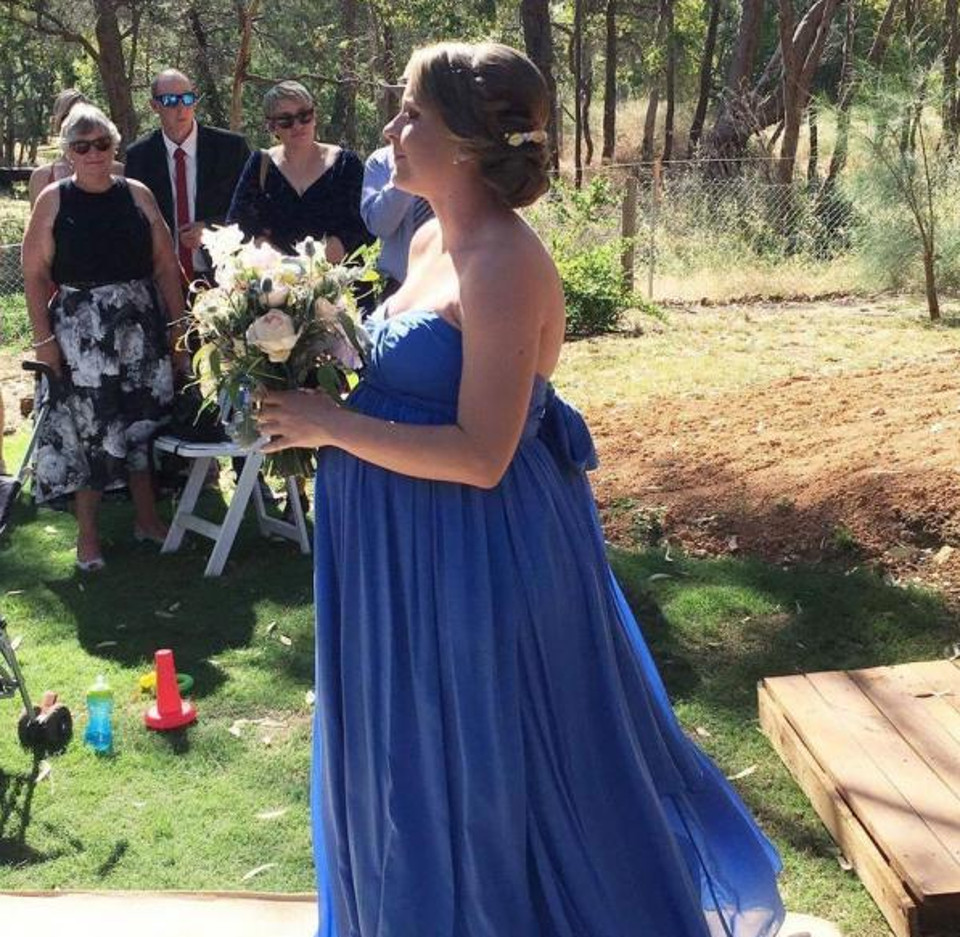 West Australian Karla Barry played out her bridesmaid duties for best friend Katie Letton beautifully, despite spending the day in labour. Karla says her partner Adam Hitchcock had a feeling their baby would be arriving on the special day.
"When we were going to the wedding, Adam packed the hospital bag and I was like, 'What are you doing, he's not due for another week'," Ms Barry told The West Australian.
Karla was under the watchful eye of the bride's mum who happens to be a midwife, as she walked down the aisle in the early stages of labour.
"I just didn't want to ruin Katie's day, so we didn't tell her," she said. "It was my biggest concern — either walking down the aisle, having photos taken or during the first dance that my waters would break."
Karla eventually had to leave the wedding and that's when they decided to break the news to the happy couple. "We ended up leaving and finally told Katie — I cried because I didn't want to leave."
"Driving to the hospital, I was trying to get my bridesmaid dress off. It was clipped and hooked and I was having contractions at the same time — it was a bit of an exciting day."
The couple's son Xavier was finally born at 2am on November 27, and Karla's partner continues to be amazed by the mother of his boy.
"Karla didn't realise how phenomenal she was throughout the day," Mr Hitchcock said. "She had no idea and even now doesn't realise but what she did on the day — superwoman."
Lucky for Karla it was her first bub, so the labour wasn't super quick! If you want to know how longer you can expect to be in labour, you can find out HERE. We also have some great tips on preparing your body for labour.