Mums-To-Be Share Tips For Maintaining Energy During Early Pregnancy
Early (and late) pregnancy can zap your energy levels, but thankfully Healthy Mummy November motivating mums-to-be Caley Twichett and Jo Wirrell have shared some fabulous tips on how you can maintain it and thrive.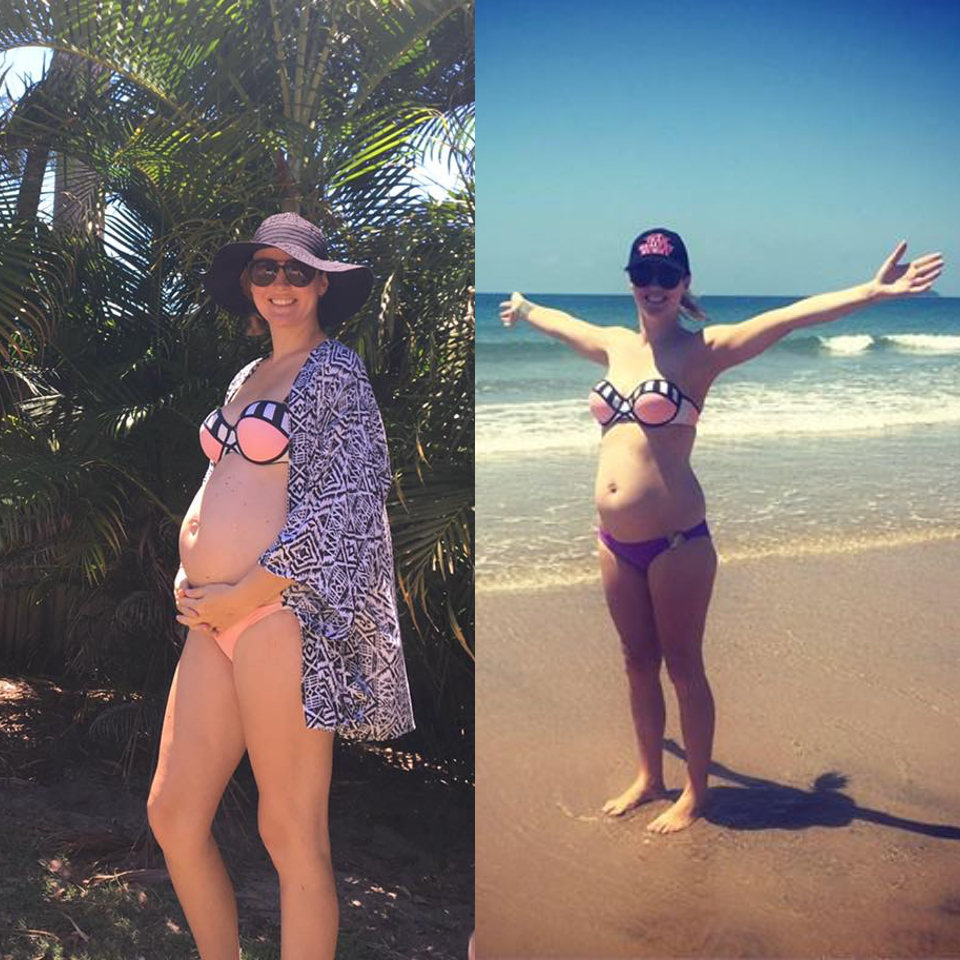 Mum-to-be Caley Twitchett is currently 24-weeks pregnant with her third baby. She had been following the Healthy Mummy 28 day weight loss program since February 2016 and reached her goal weight before falling pregnant again (which she puts down to her body being so healthy).  
Caley says:
"Thanks to the awesome Healthy Mummy pregnancy smoothies and delicious meals and a small amount of exercise, I have gained 4.5kgs* so far which is much different to my first two pregnancies.
"I feel AMAZING! I get lots of feedback from friends everyday on how well I look as well as amazing support from the Healthy mummy community. This really keeps me going."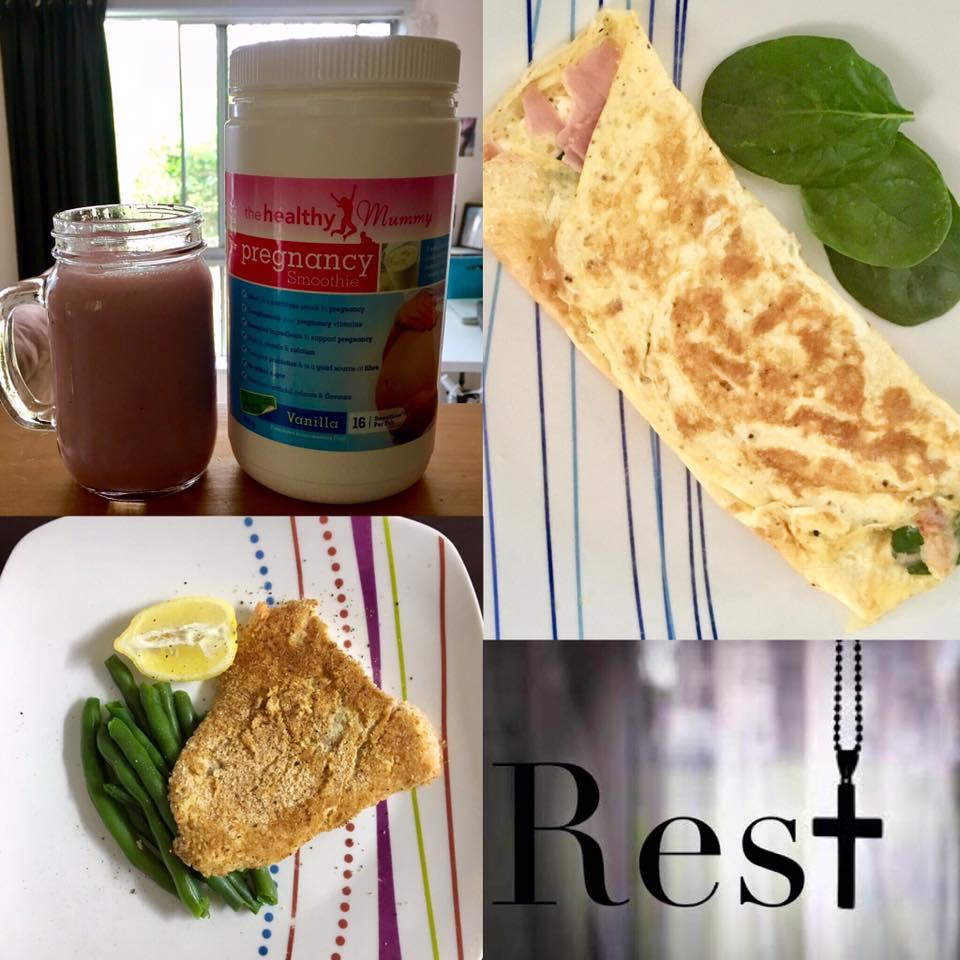 Caley's Tips For Maintaining Energy During Early Pregnancy
1.  Pregnancy Smoothies
"Drinking a Healthy Mummy pregnancy smoothie each day. I blend mine with frozen bananas as they are great for energy boosting. I've found that eating bananas on their own during my pregnancy makes me feel ill."
Also try the ultimate smoothie to ease morning sickness.
2. Eating Greens
"I've been incorporating plenty of spinach and green beans into my diet as they are great for energy boosting."
3. Salmon And E
ggs
"Salmon is amazing and can be cooked so many ways. There are some fantastic salmon recipes on the challenge recipe hub."
4. Rest Rest Rest!
"I am finding rest so important for rejuvenating my mind and body in order to regain energy." 
Meet Jo
Healthy Mummy motivating mum of two, Jo Wirrell, is 34-weeks pregnant.
She started the Healthy Mummy 28 Day Weight Loss Challenge when her youngest was three months old.
When she fell pregnant she switched over to just using the Healthy Mummy pregnancy smoothies in addition to following the free healthy recipes on the Healthy Mummy website.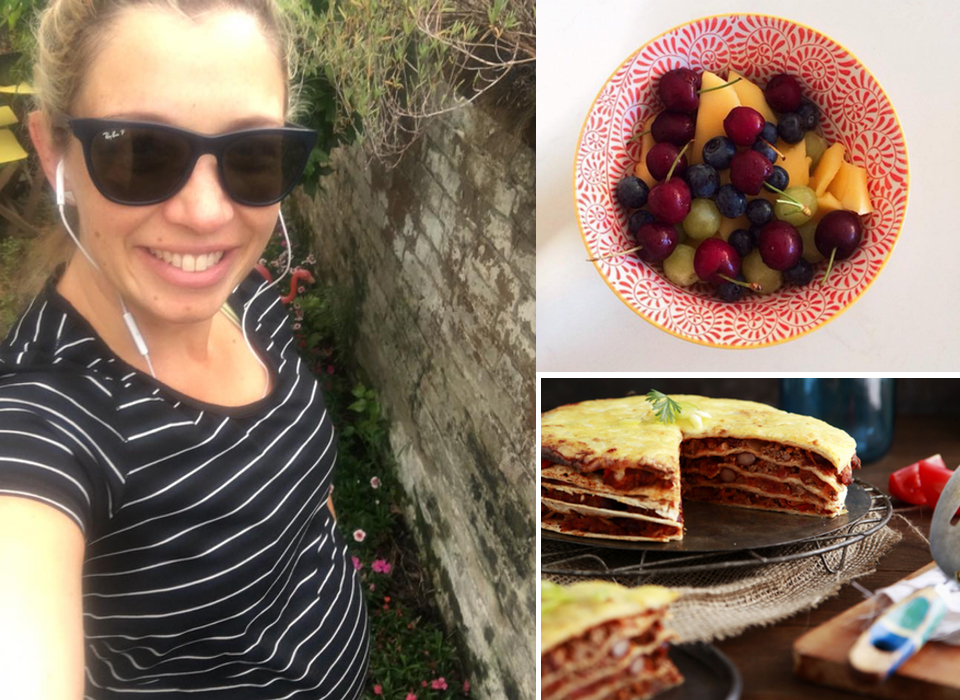 Jo's Tips For Maintaining Energy During Early Pregnancy
1. Healthy Foods
"Fuelling your body with the right foods is key to having more energy. While the quick fixes are tempting, they don't help long term.
"One of my favourite meals in the healthy and delicious Mexican lasagne for pregnant mums".
Try one of these 10 healthy snacks that are great for your first trimester.
2. Pregnancy Smoothies
"I couldn't stomach these in the first trimester, but have found them a lifesaver since. They are quick, convenient and tasty. And again you know you're fuelling your body well".
Also see 10 yummy Healthy Mummy pregnancy smoothie recipes.
3. Exercise
"I am generally an active person and especially love running. It was important for me to keep going with this for as long as I could. However, it was also important to recognise the days my body needed to rest.
"I have also enjoyed doing new things like Pilates and slowing down with walking as I started to waddle. I think exercising has certainly helped me maintain energy."
4. Balance
"I think it's important to know when to move and when to rest. Your body fatigues so much quicker and it's hard work growing a baby. Listen to your body and try and strike a balance. I find rest has been as important as exercise."
Want more pregnancy tips and advice? Join thousands other pregnant mums on the Healthy Mummy Pregnancy Support Facebook group or read more great pregnancy stories here.
Here is some information about the Healthy Mummy Pregnancy Smoothie.