Mango & Pineapple Smoothie
Every week a mum will win a $100 Coles/Myer voucher by sending in the best picture they can take of their Healthy Mummy Smoothie tub next to their smoothie.
Make sure you include your recipe too and email the photo and recipe into us at [email protected]
We will publish as many photos and recipes as we can and one mum will win each week.
Mango & Pineapple Smoothie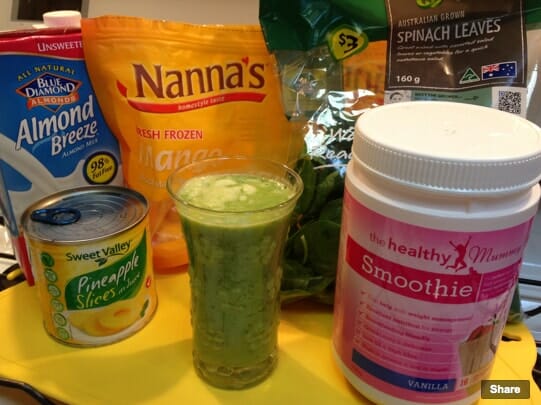 This is my latest creation. It's fantastic!! Just add
200 ml Almond milk
1 slice of pineapple
1/3 cup frozen mango
a handful of baby spinach leaves
Blend. Then wait for the family to jealously eye your breakie!
If you are ready to lose weight then The Healthy Mummy plans offer a healthy and safe exercise and diet routine that are safe if you are breastfeeding