Meal Prep Queens travel to South Australia to cook a whole month worth of healthy food for a deserving mum!
Adelaide mum, Amy Sims has won our Meal Prep Queens for a day and food for a MONTH!
The prize was a month worth of food prepared for her plus a huge freezer to store it all in as well all the tools to continue to put her new skills to use.
Kaitie Purssell and Sascha Farley, our Healthy Mummy Meal Prep Ambassadors, travelled from NSW all the way to Moonta Bay, SA to help out Amy and her family.
See below the results of the amazing meal prep day!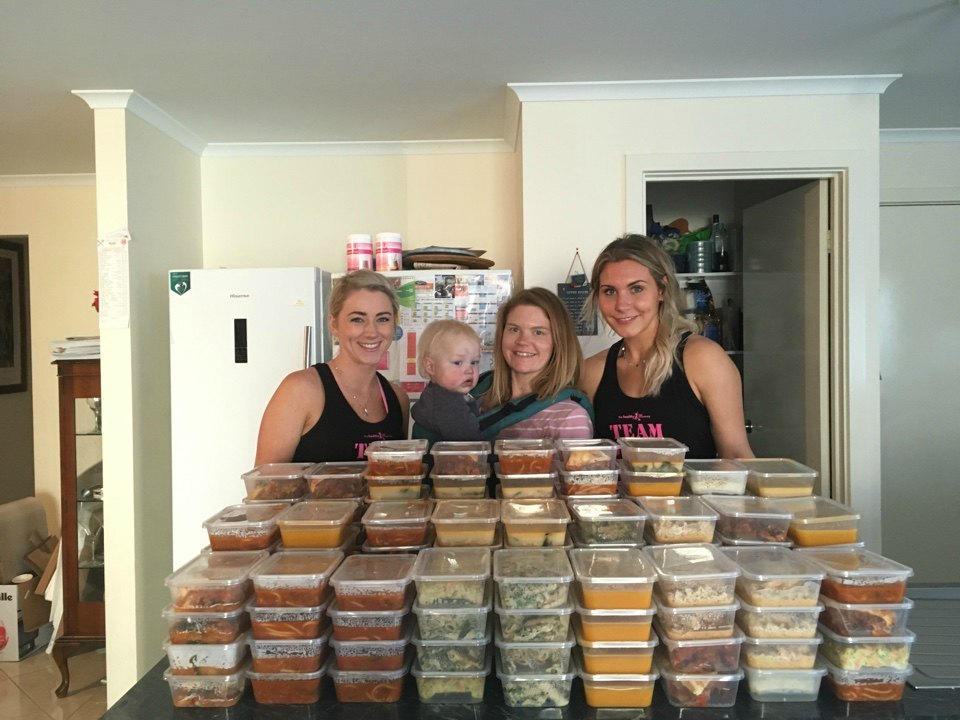 Amy Sims receives a whole month worth of healthy food
The meal prep queens got stuck into cooking showing Amy all their tips and tricks to get the job done in record time!
The team prepared over 150 mains meals plus over 50 snacks using recipes from the 28 Day Weight Loss Challenge in just 6 HOURS! WOW!!!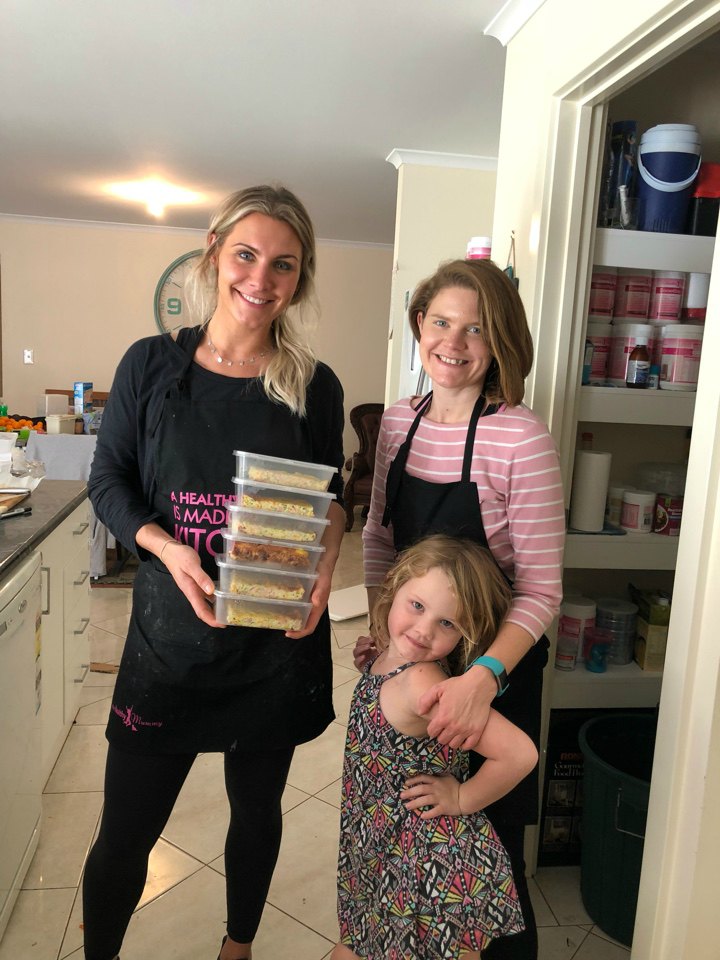 Amy also received a brand new HUGE freezer to keep her MONTH's worth of meal prep stored.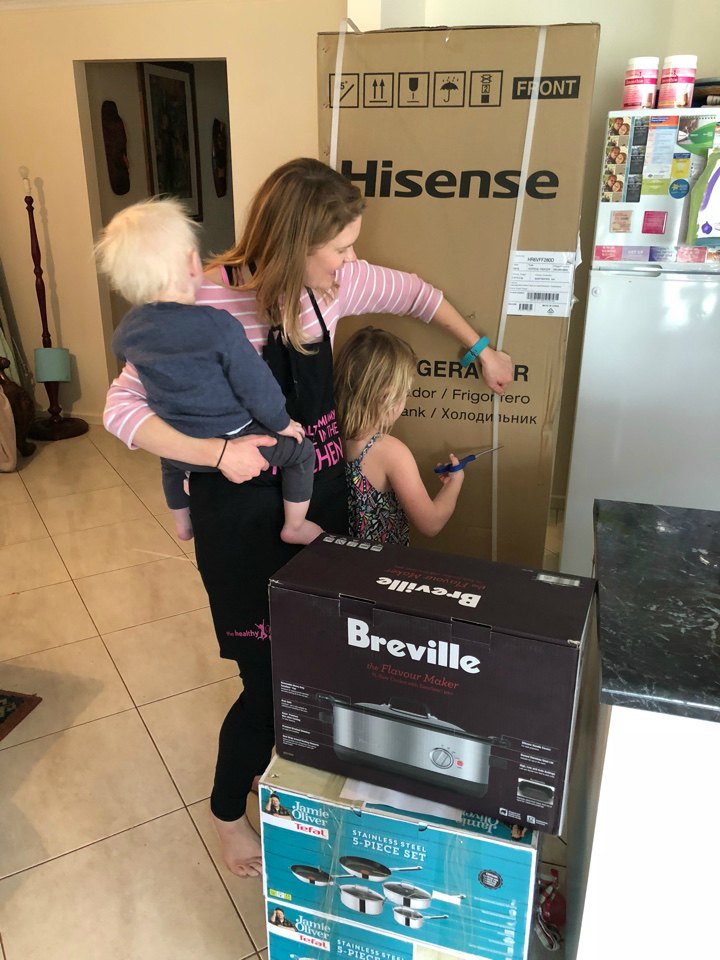 Amy's winning story
Amy is a mum of two to Conner, 17 months old and Madeline, 5 years old.
When Amy contacted us about this competition, we immediately felt for her and her family and wanted to help in any way we could!
Amy and her husband James' son, Connor has a congenital heart defect which includes transposition of the great arteries, double outlet right venatical, severe pulmonary stenosis which includes the valve, arteries and branches, large vsd (hole between the the ventricles) and extra little arteries called mapcas.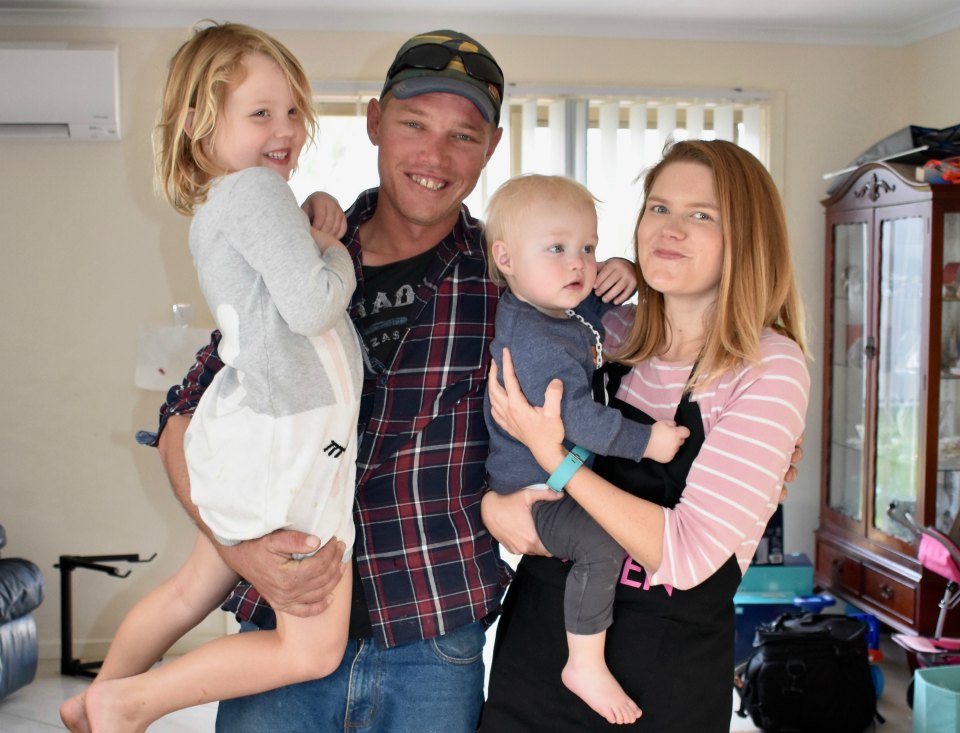 This means one of his arteries is very small. He had his first surgery at 7 weeks old and his arteries are switched around and both come from one side of the heart.
Conner is due for his open heart surgery in July and is expected to be in hospital for 3 weeks.
Amy and her family really deserve this meal prep prize and with Amy's husband working away, to have a new freezer stashed with healthy food will be such a relief and help to the Sims family.
James said, "Amy is pretty much a single mum as I can work away for up to a month sometimes, so this will be a big help to her."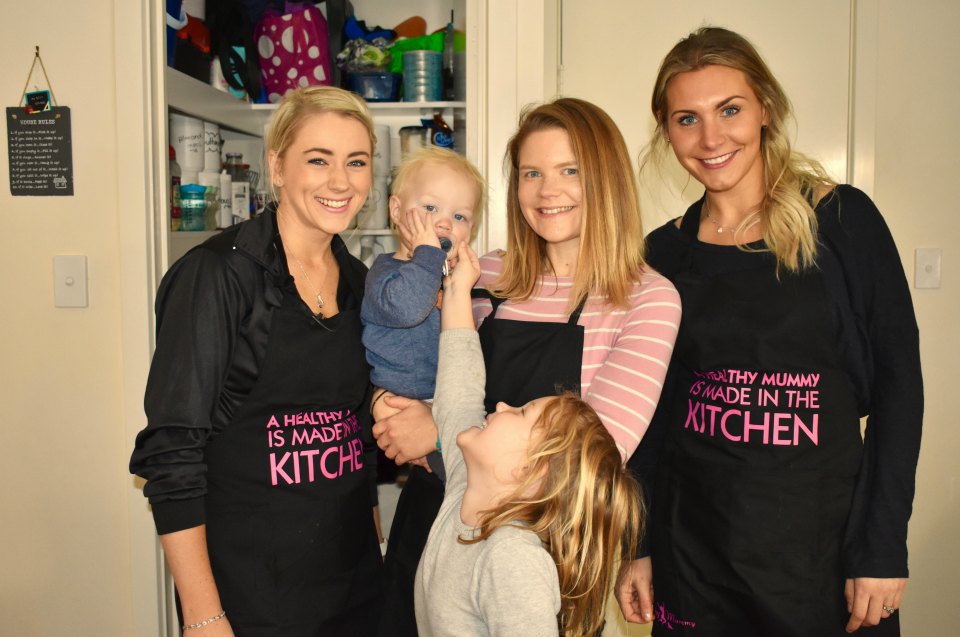 When Amy saw the meal prep queens competition, she thought 'wow, this will be perfect for our family'. She entered the competition, wanting a big freezer for a while but not having enough money to buy one for the family, Amy knew this time of year would really help the family.
"It's going to be amazing having all the meals cooked. Being able to grab a meal out of the freezer and heating up will be so good for me as I'll be really looking after Conner when we get home," Amy said.
Congratulations Amy!
Amy's weight loss journey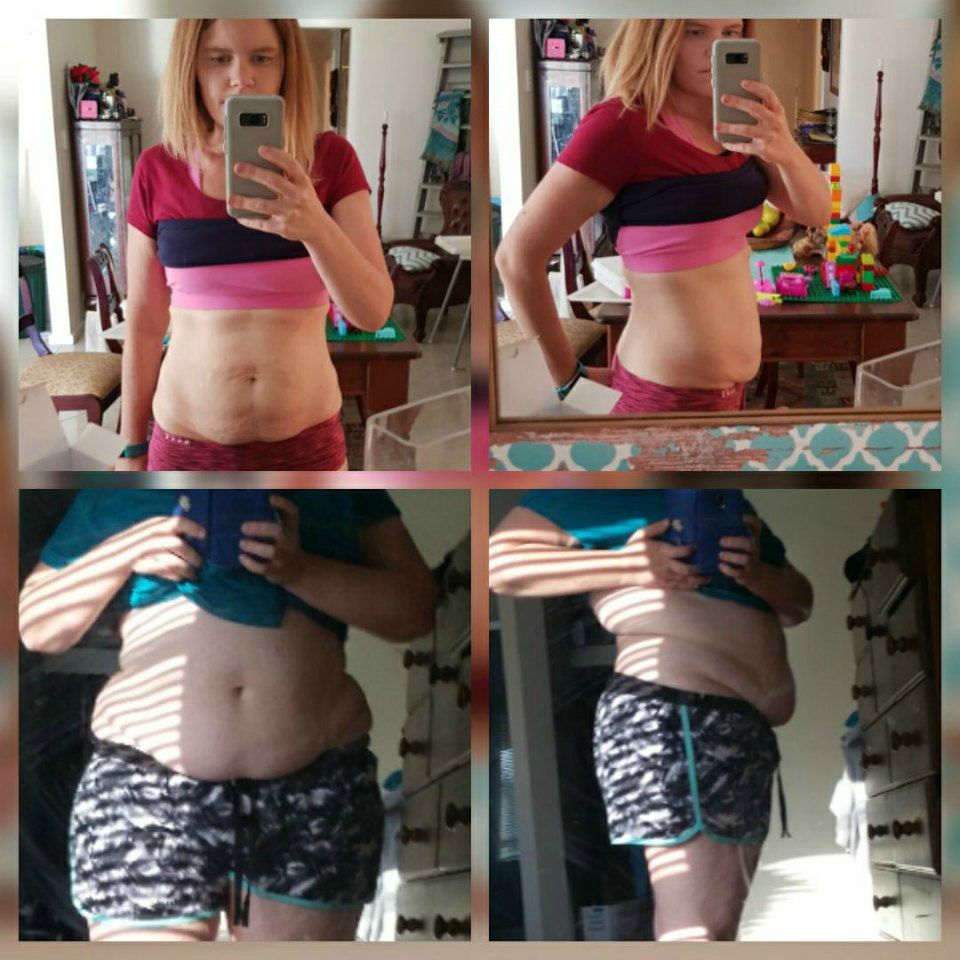 Since puberty Amy has always struggled with her weight, trying diet after diet but not being able to find something that worked for her.
The Healthy Mummy and the 28 Day Weight Loss Challenge stepped into Amy's life and changed everything.
"If you're consistent the result will come. It won't be overnight, you'll have to be patient, but consistency will get you there in the end," Amy says.
After 14 months on the Challenge, Amy has lost 32kg and over 100cm from her body! WOW. Going from, 94kg to 60-61kg, Amy has really transformed.
"The Healthy Mummy community has been so helpful and I dont think I would have lost the weight without their help and support," Amy says. She also says the community mums have helped her a lot with support while James is away for long stints at a time.
Amy's top meal prep tips for mums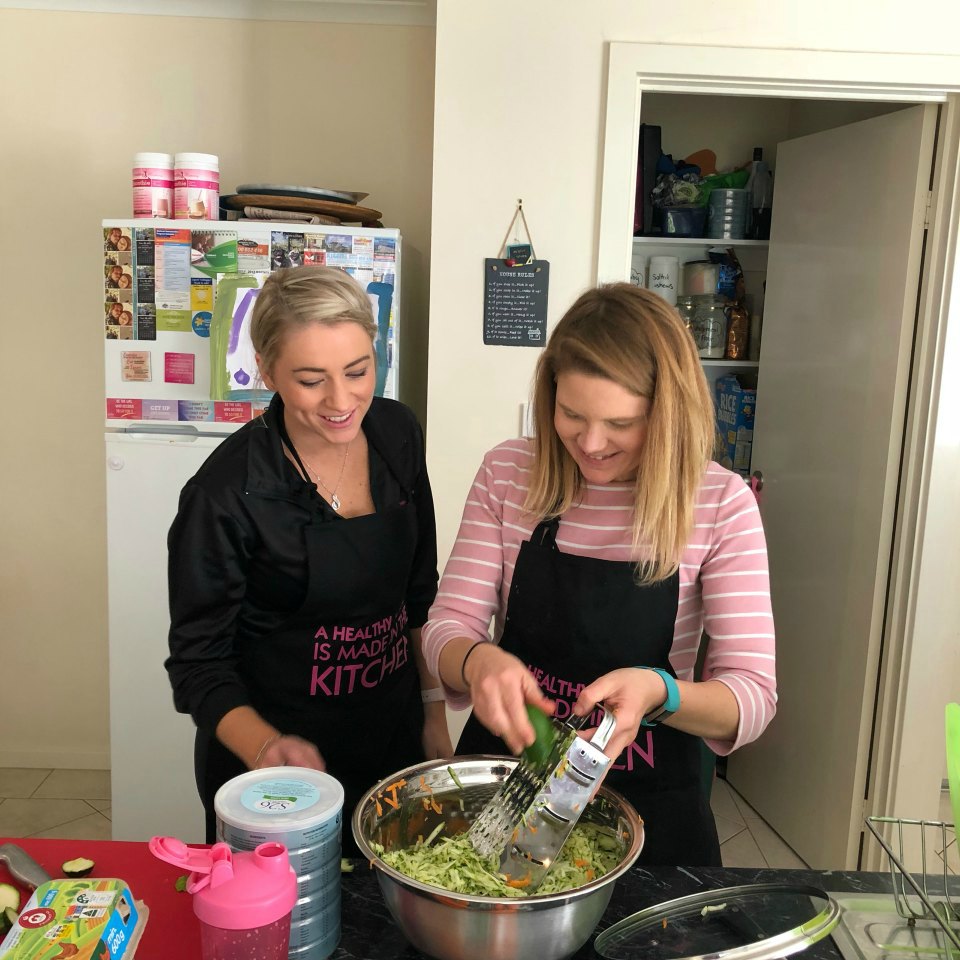 Prep.

 I love to chose 2 or 3 meals in bulk and freeze them so I don't have to cook every night. Sometimes I cook them

in one day

, other times I just cook two nights in a row and have leftovers the rest of the week.

Consistency. If you eat well, stick to your bmr and try to move your body the weight will come off. Some weeks the scales won't budge but don't be disheartened and keep going!

Snack. If your still feeling hungry after dinner, instead of having seconds finish it off with one of your sweet snacks. This really helped me when I first started and was adjusting to smaller proportions

Set goals. With a rough timeframe and reward yourself when you achieve them! I like to set mini goals of 2-3 kg that I can reach quicker and then a bigger goal

Don't forget to believe in yourself. If I can do this, anyone can. Baby steps will get you there.
What Kaitie and Sascha made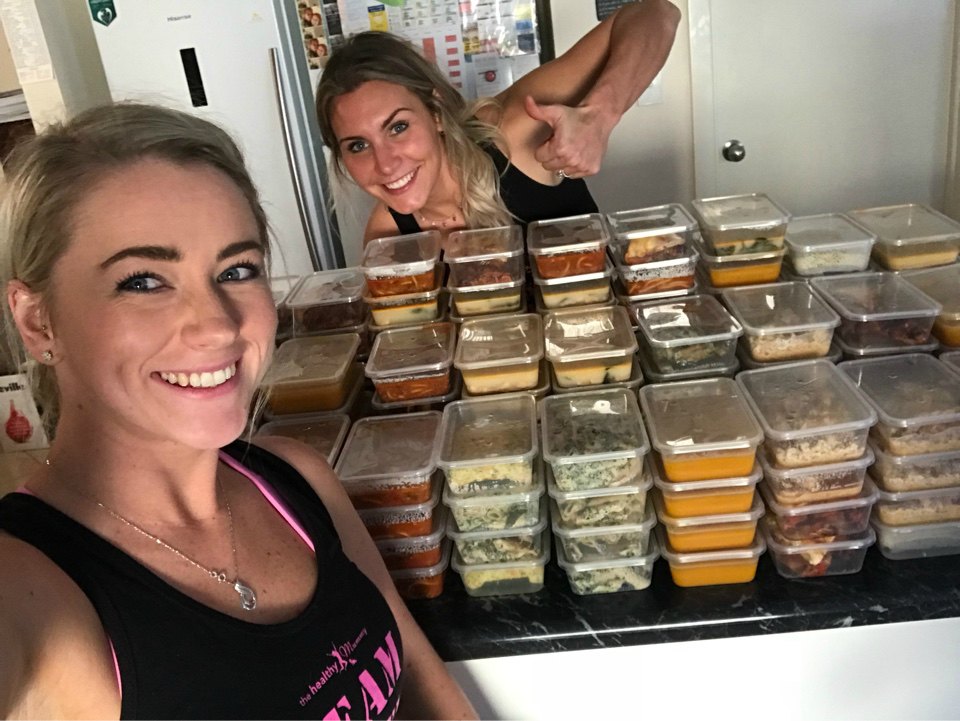 Mains:
Spinach and Ricotta Pasta Bake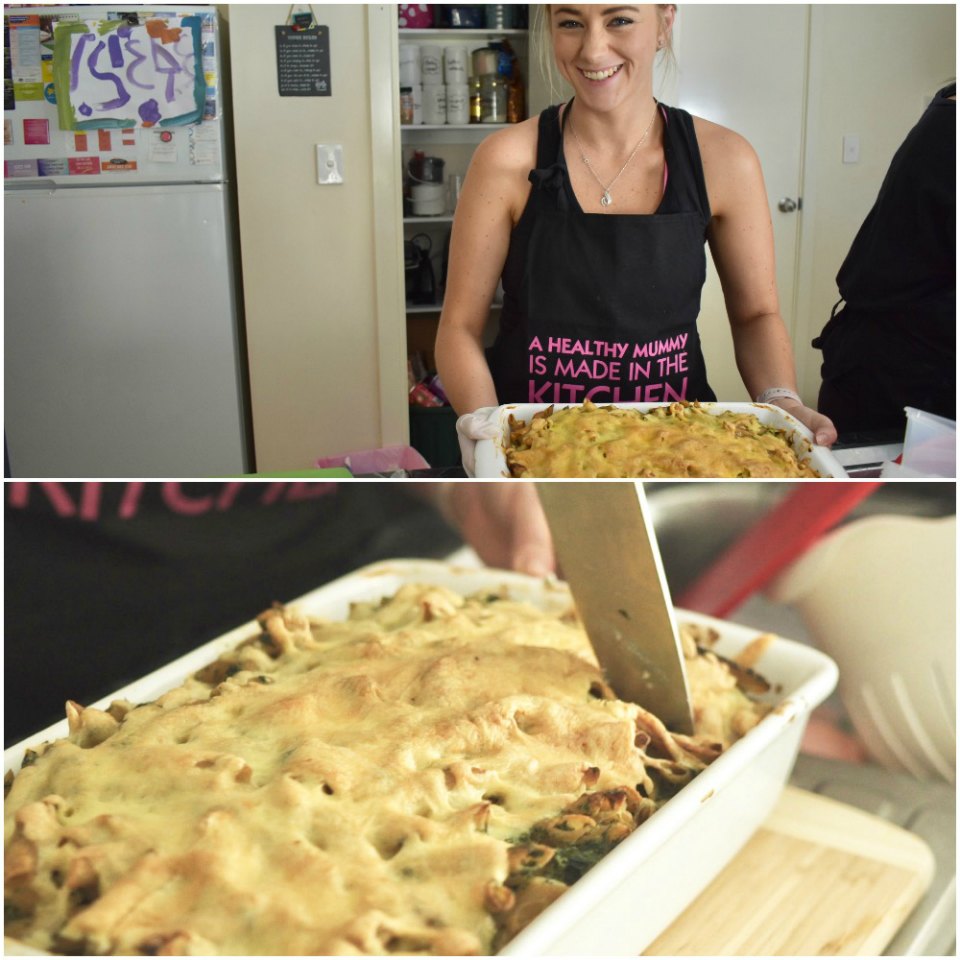 Find this recipe HERE.
Slow cooked Asian chicken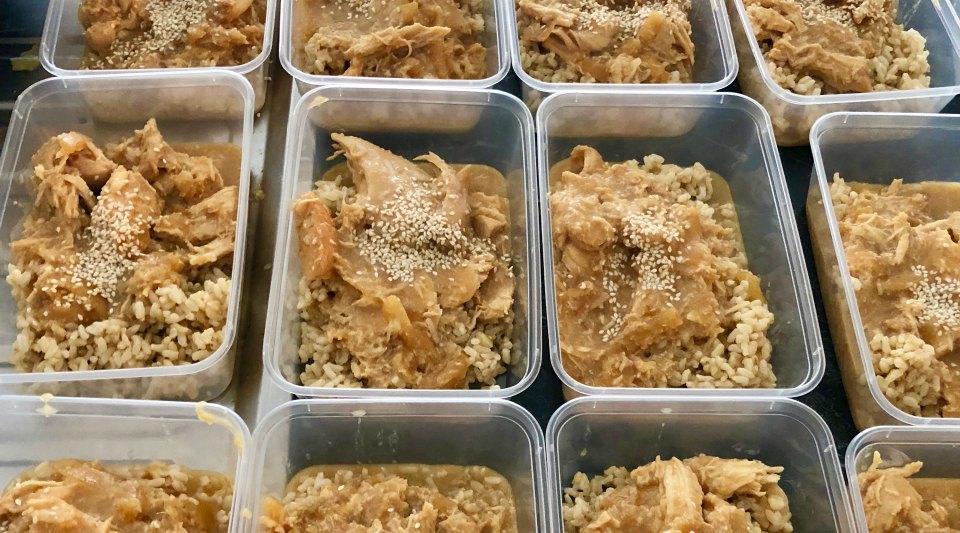 Mexican Lasagne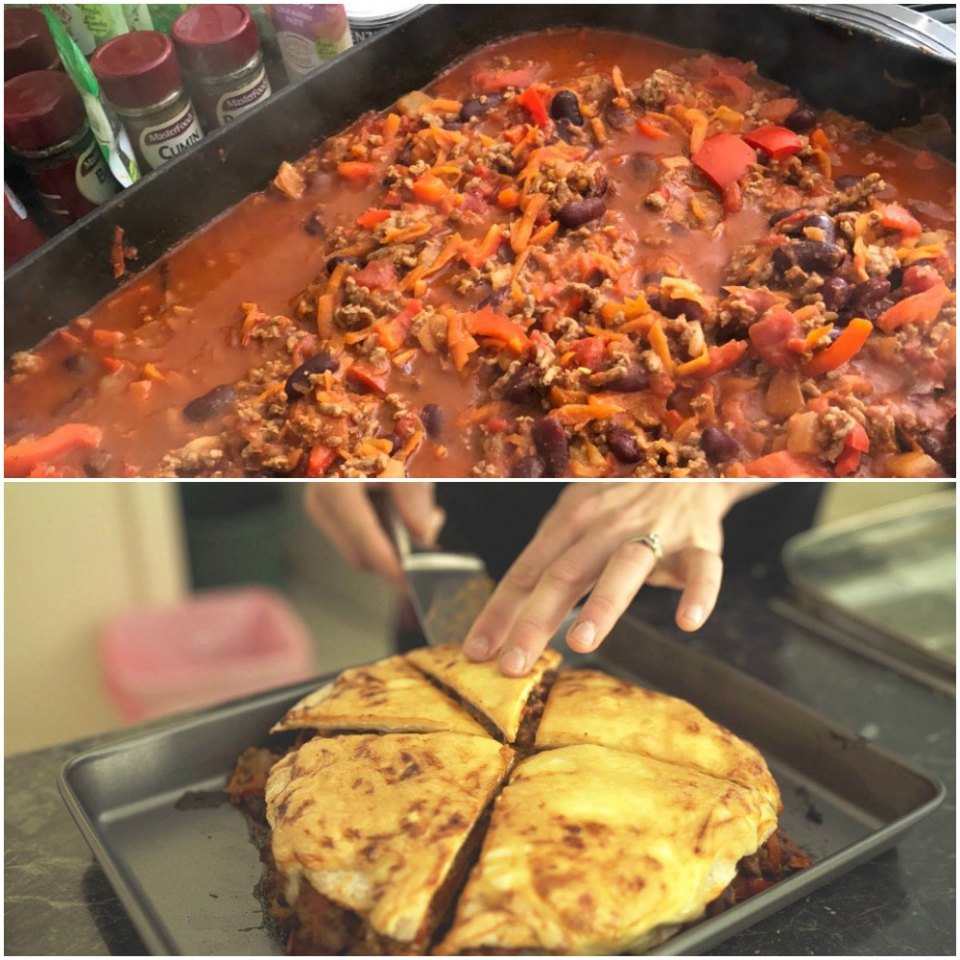 Find this recipe HERE.
One pot spag bowl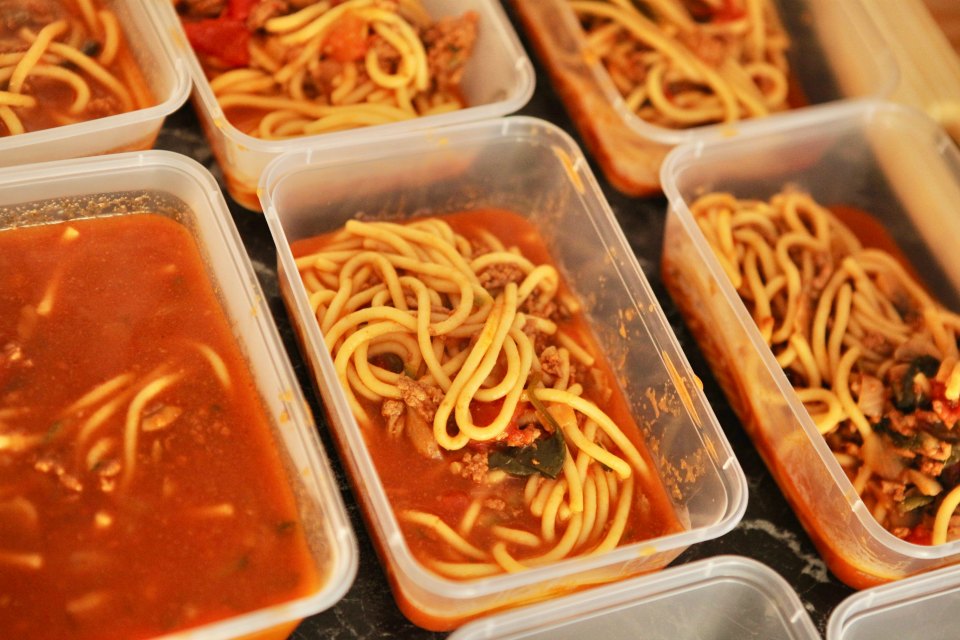 Find this recipe HERE.
Bacon & Zucchini Slice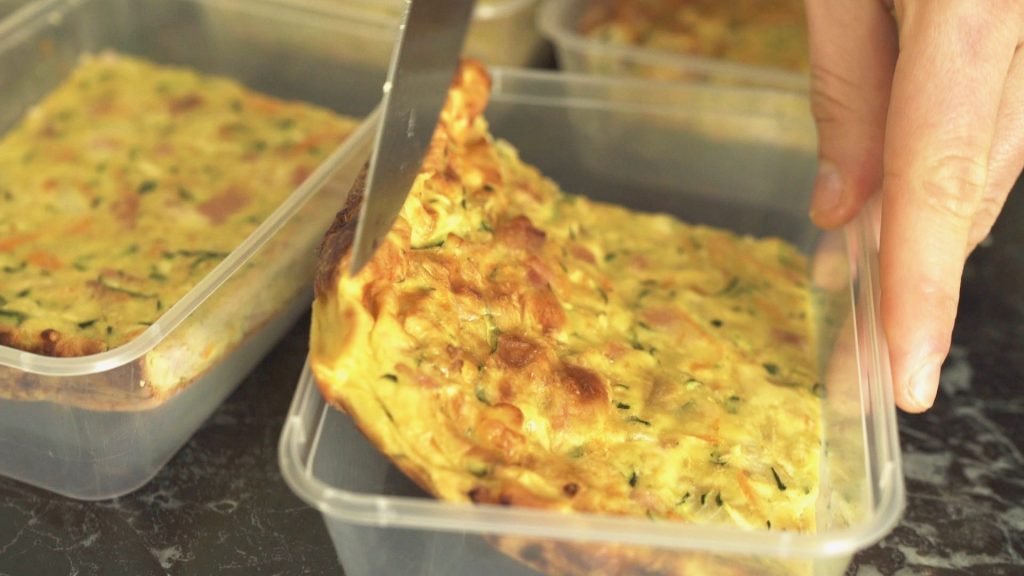 This is a 28 Day Weight Loss Challenge.
Chicken Laksa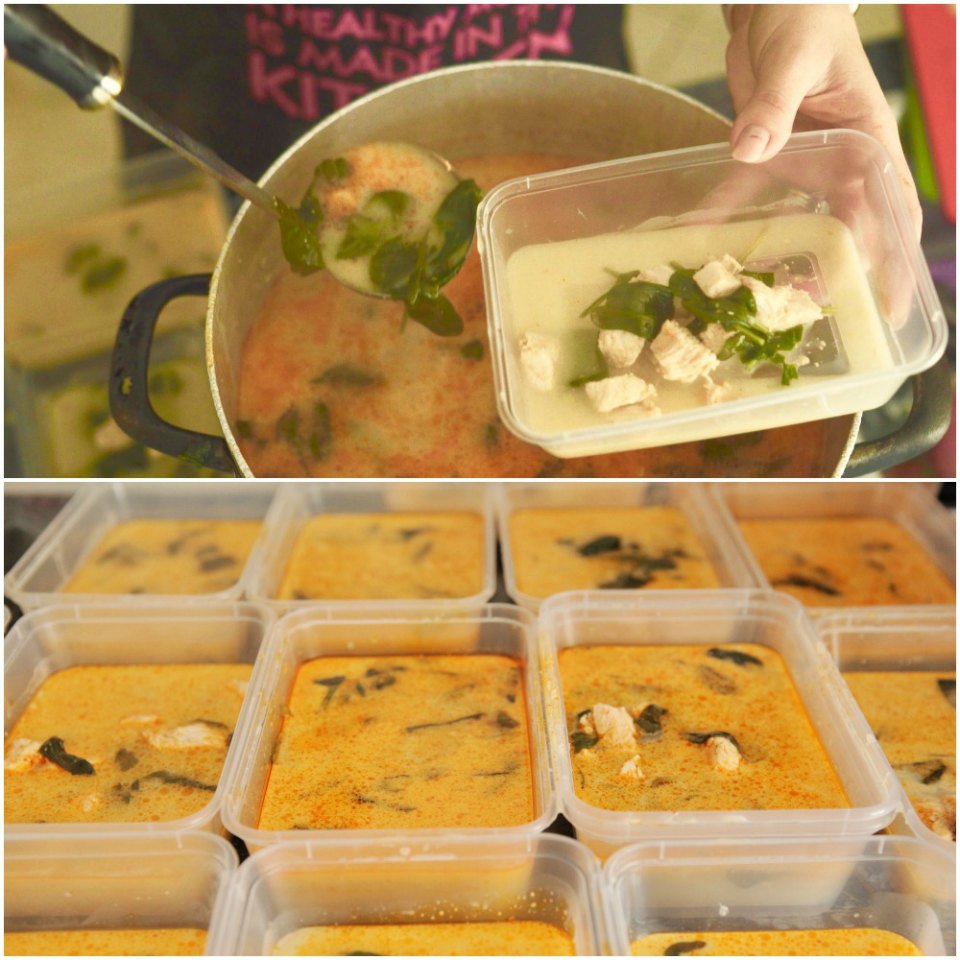 This is a 28 Day Weight Loss Challenge.
Spicy Pumpkin Soup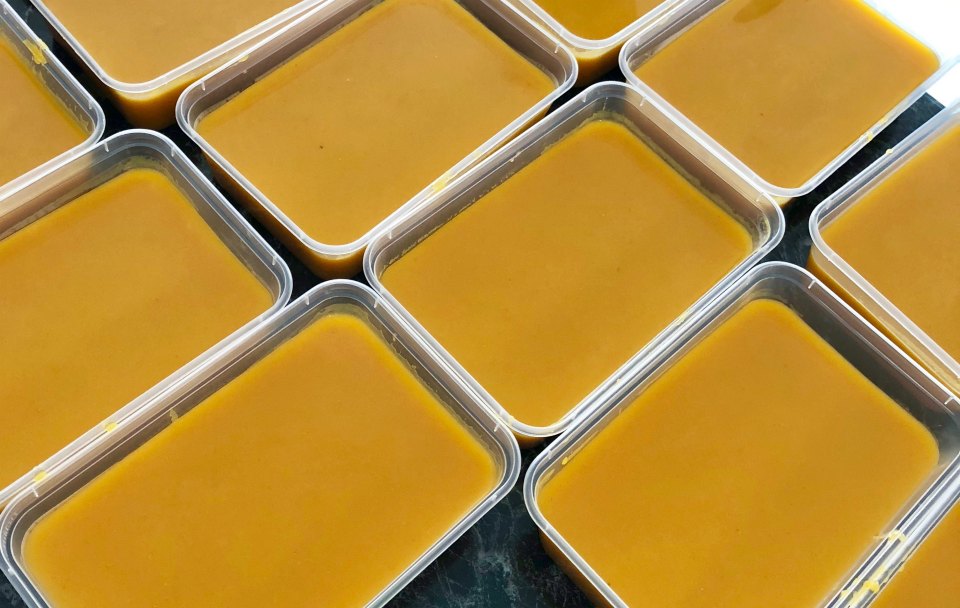 This is a 28 Day Weight Loss Challenge.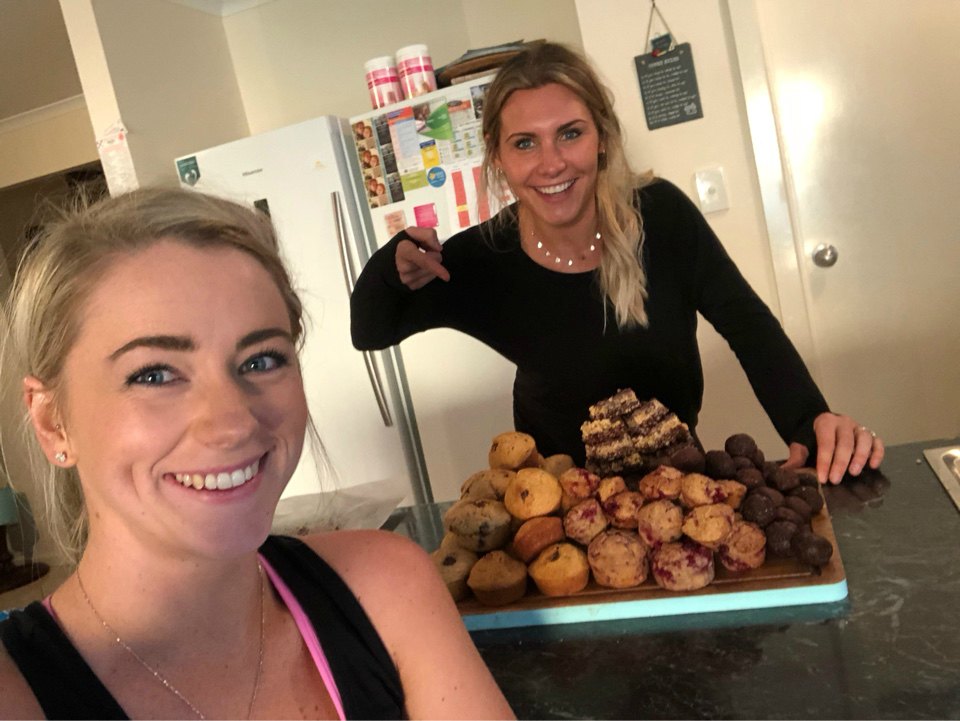 Snacks:
Weetbix Balls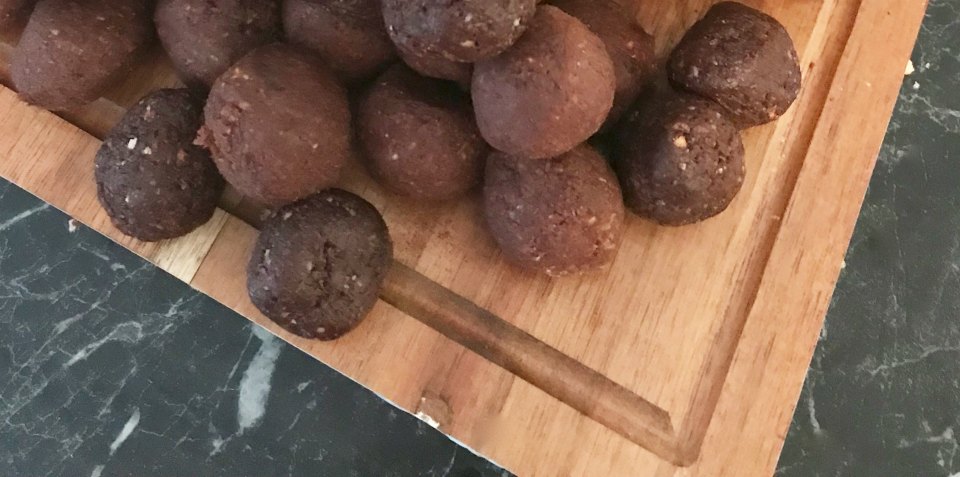 Find this recipe HERE.
Wholemeal Choc Chip Muffins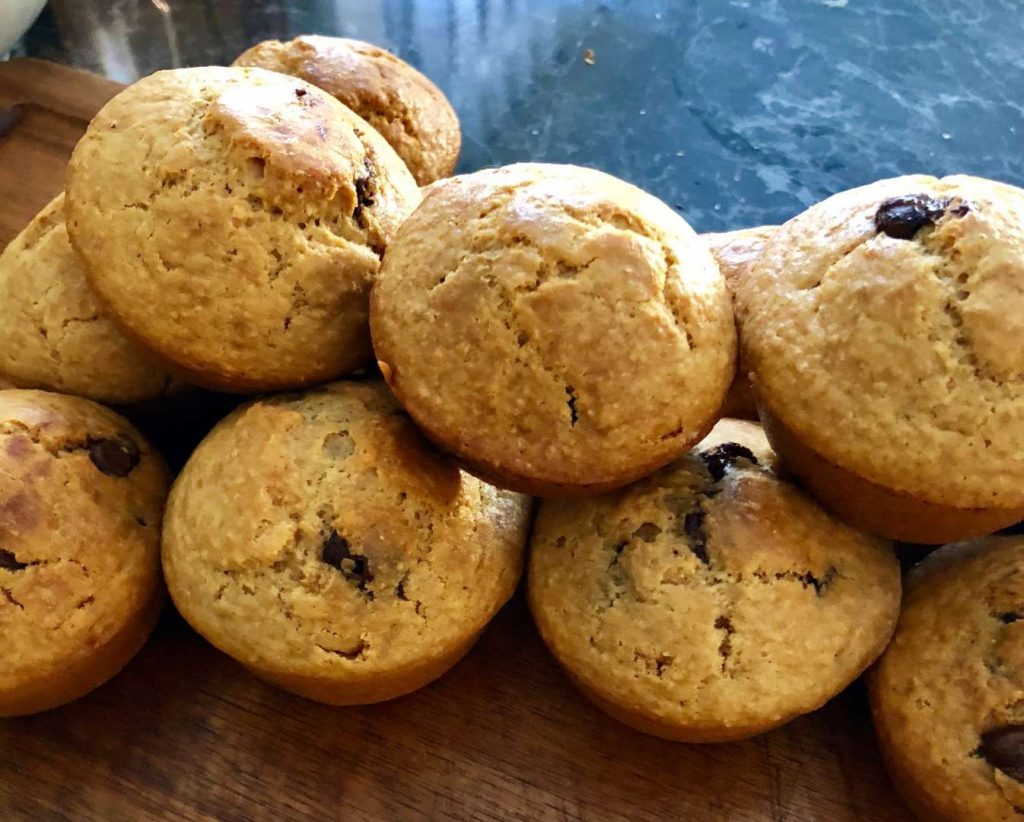 Find this recipe HERE.
Peanut bubble crunch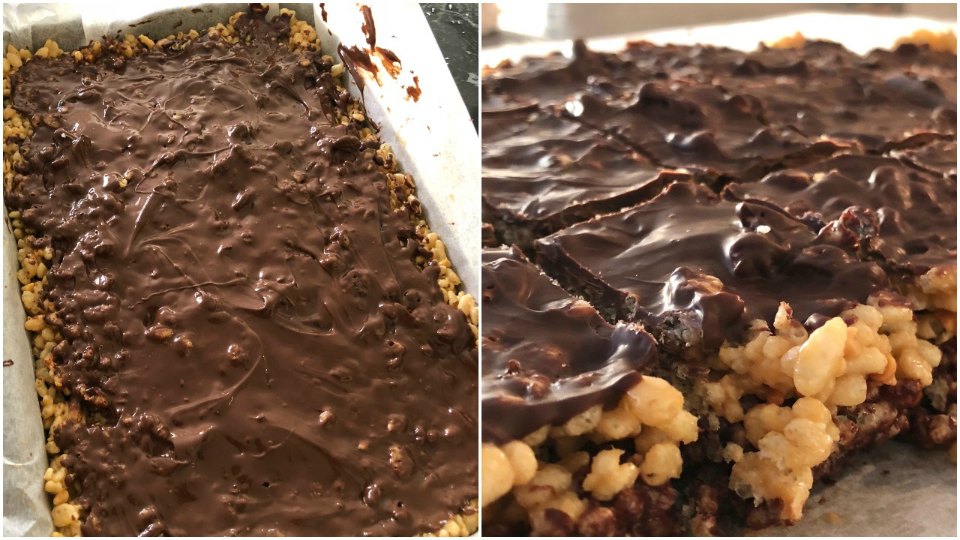 Find this recipe HERE.
Choc cake bites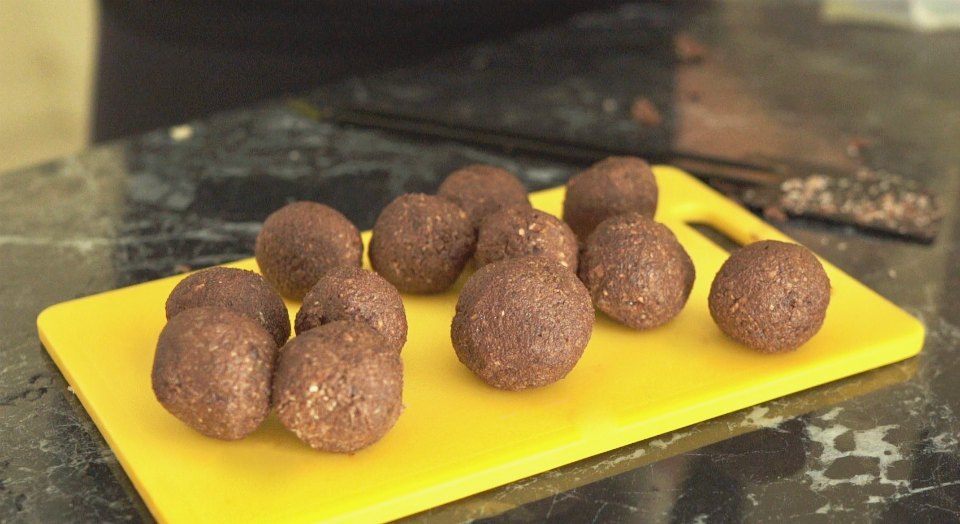 This is a 28 Day Weight Loss Challenge.
And some sneak peeks from the up coming

July 28

Day Challenge: 
Savoury Mince Ricotta Bake
Cajun Chicken Base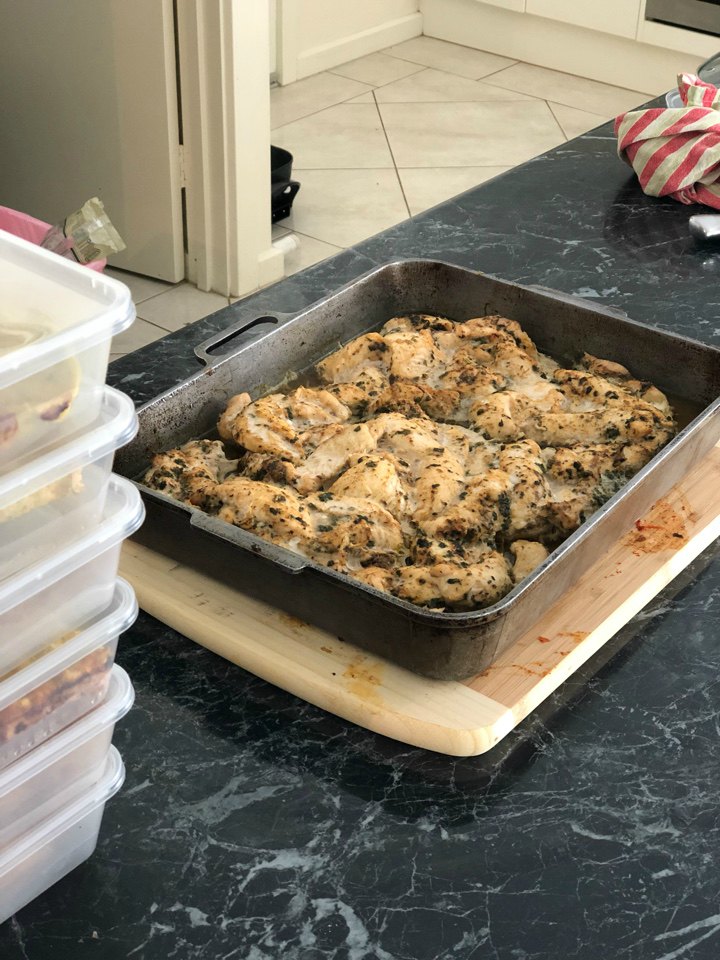 End result!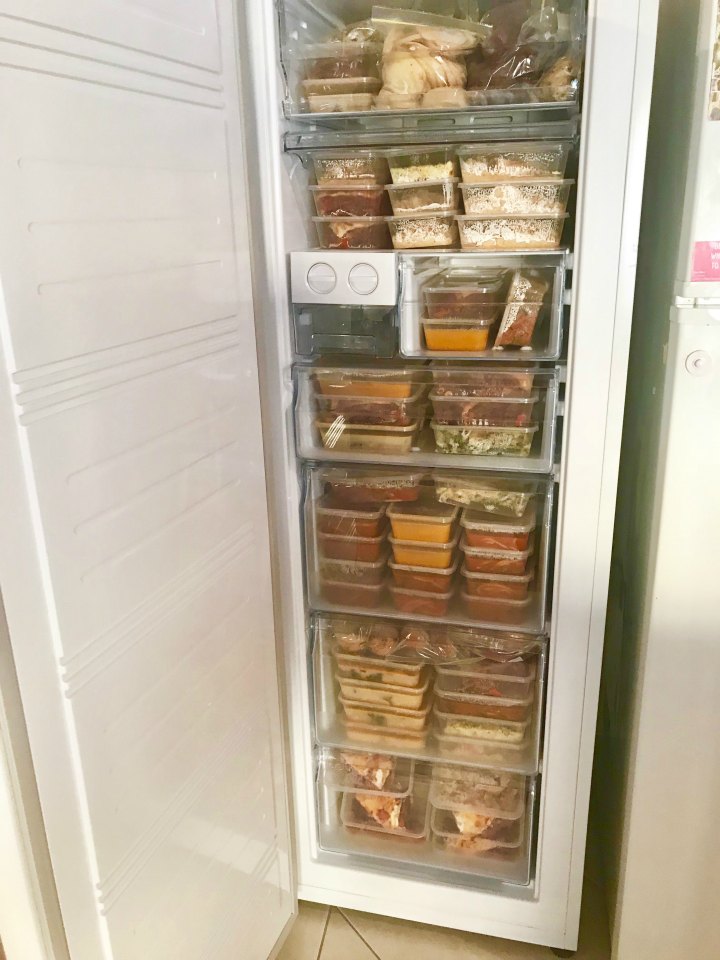 Get our Meal Prep Queens cookbook here!
Amazing work ladies! And if you want to make your meal prep skills even better, then grab a copy of our NEW Meal Prep Queens cookbook here!
There are heaps of useful tips and tricks to help you save time and money when meal prepping, plus 40 EASY and DELICIOUS dinner recipes that you can try!
Don't wait, grab your copy today!
Maintain an overall healthy and balanced eating routine
The 28 Day Weight Loss Challenge has been designed to help busy mums create a healthy lifestyle.
Nutritionist-approved healthy meal plans give you alternatives to 'sometimes foods', customising tools to suit your taste, budget and family needs PLUS at home exercise workouts!