Meet our Motivating Mums for March
Throughout this month's 28 Day Weight Loss Challenge, these mums (and many more!) will be here to give you advice, guidance and some great motivation tips when you need it.
Make sure you join our great supportive Community (HERE) to help you on your journey.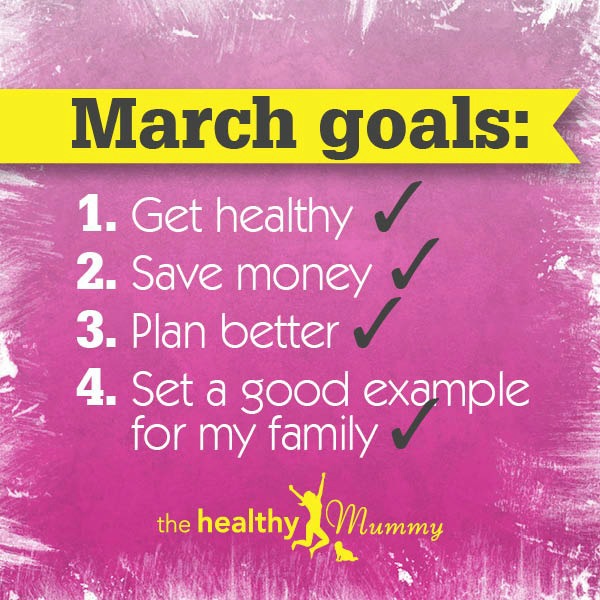 Meet our Motivating Mums for March
Today we introduce you to some of your MOTIVATING MUMS for March. These mums are here to help you stay on track, stay motivated and help you kick your goals during the latest challenge!
Join thousands of mums and change your life with The Healthy Mummy's 28 Day Weight Loss Challenge.
Meet, Lauren Buckley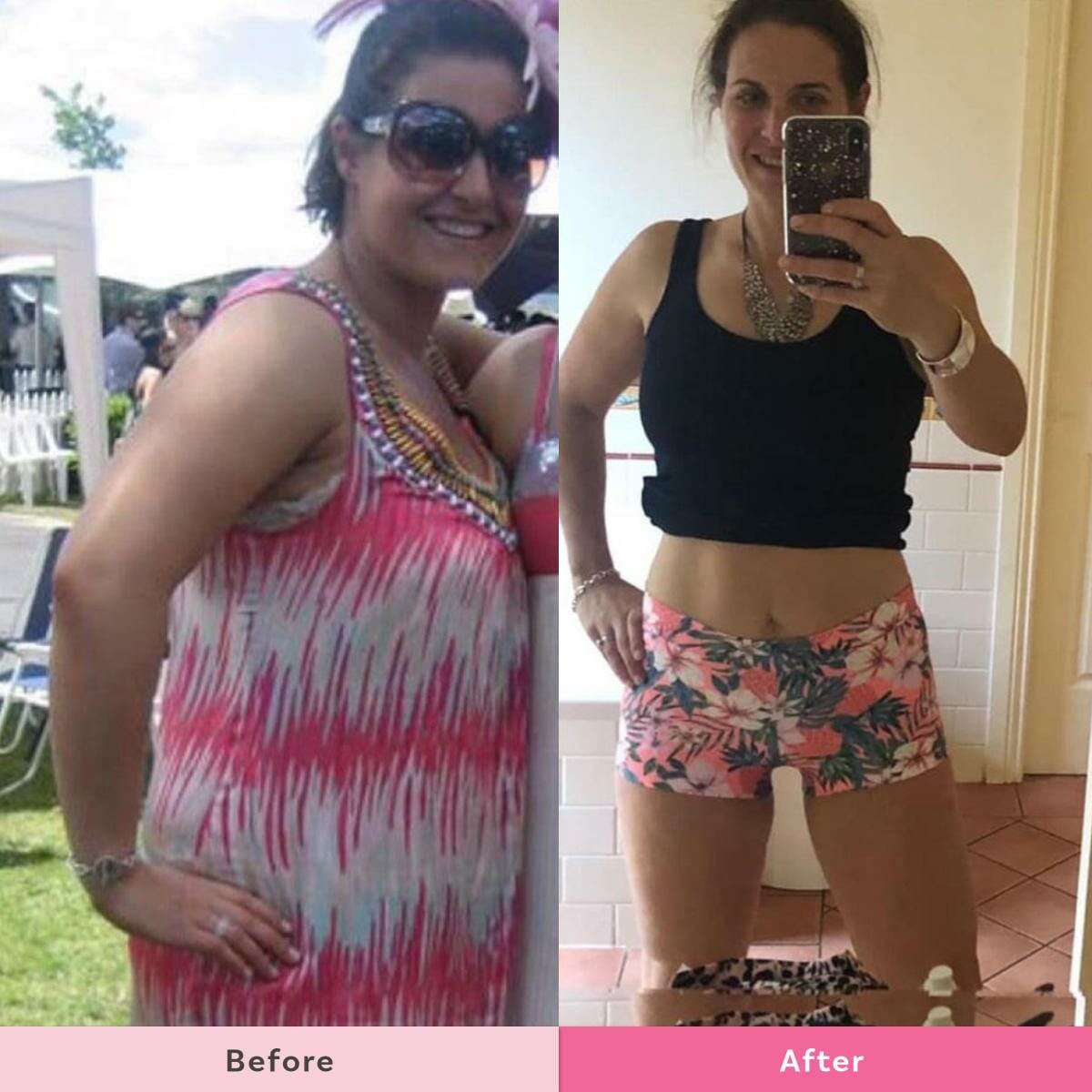 "Hi, I'm Lauren. I've just turned 40 and live in Melbourne in a crazy house filled with Miss almost 5, Mr almost 3, a hubby who's a reluctant Healthy Daddy and two fur babies.
I started The Healthy Mummy in 2017 when I was six months postpartum with my son. I was unhappy. I'd spent a life of yo-yo dieting and I needed something that was achievable and sustainable. I had stalked Healthy Mummy ads for a while; then decided to give it a month and see if it was for me – I'm still here and now I'm most recently a lifetime Platinum member!
I've lost over 20kg and gone from a size 16 (if I was really honest with myself) – to a comfortable size 10.
Mid last year between work and kids and winter – I felt some weight creeping back on which I was super uncomfortable with. It rammed home when someone took a photo of me in my bathers!!! Urghhhhh.
So I re-engaged with this awesome community and found inspiration here daily with all you incredible women. I put some focus back on me. I wanted to be fab at 40 – not drab at 40! The change in 12 weeks was awesome!!!
I started the year with the motto – 2020 hear me roar! I want to feel my very best. I want to feel my inner sparkle and confidence.
I want to share that glow and help others feel that sparkle of confidence. Because that feeling of enjoying photos instead of crying and tearing them apart is such a significant feeling.
Depending on coronavirus – in April I'm supposed to be planning an epic family adventure to take long service leave and embrace time with my family. I want to spend every minute of it in my bikini and rocking it!!"
Lauren's tips for mums just starting their journey:
Get a 2l water bottle and drink that water!
Start small and focus on weekly goals. Keep them specific and achieve able. Soon the small changes add up to big changes.
Take photos. I was too embarrassed to start with. But I wish I had more. Let your photos be the source of your own inspiration
Make the meal plan work for you. I keep weekday breakfast, lunches and snacks to a couple of simple choices and rotate them during the week.
Healthy Mummy is not a diet. It's a lifestyle. Enjoy the moments out with family or friends. One meal won't make or break you. It's all the other meals and moments that count
Meet, Shantell Stevens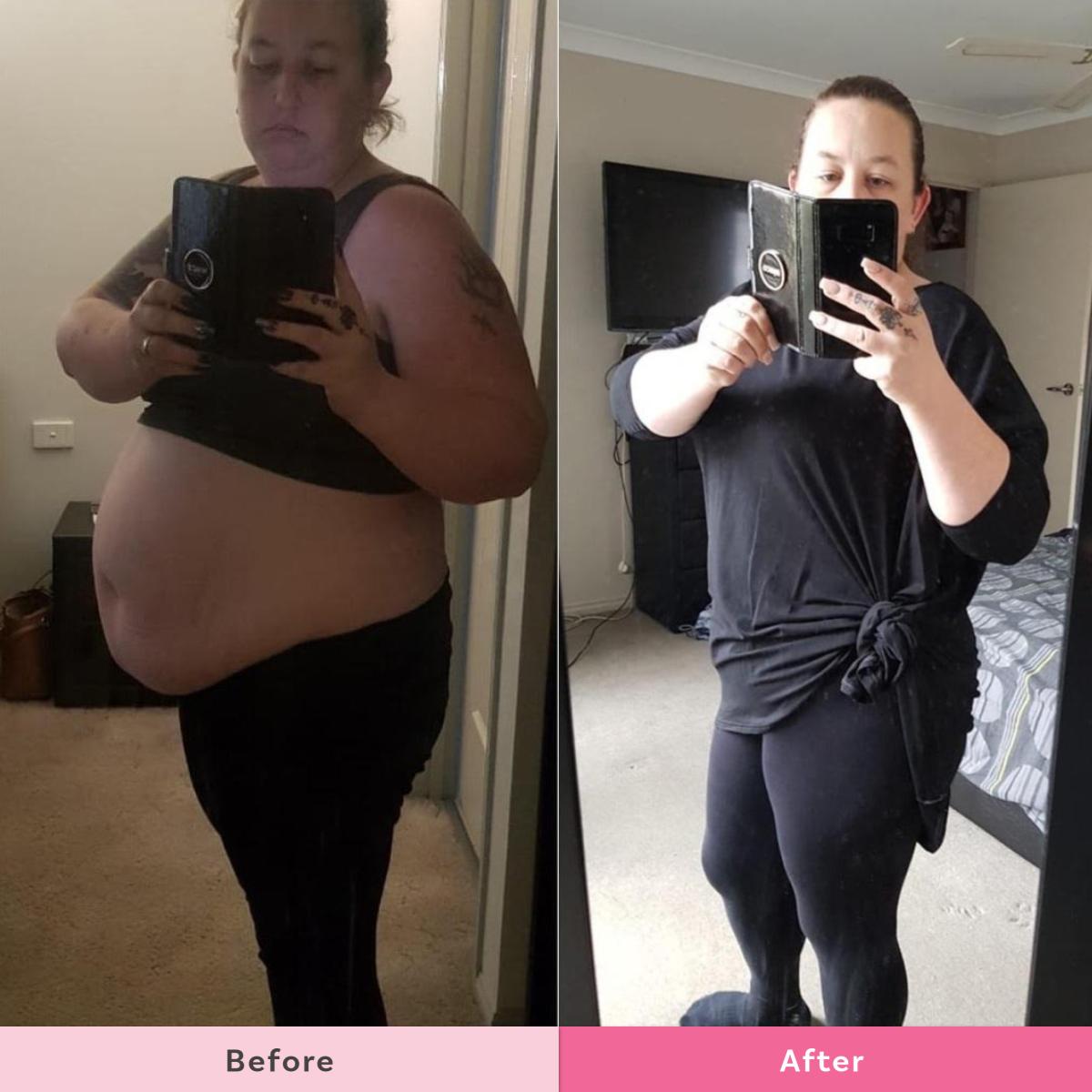 "Hi!, I am 33, with 7 kids aged 15, 14, 13, 11, 5, and 4 yr old twins (5yr old and twins at home full time).
I have lost 16kgs on the 28 Day Weight Loss Challenge so far plus a bunch of cms since May 2019.
My goal for 2020 is to make it 20kgs. Get to is 75 kilos and to be more active with my children.
I have a lot more energy since starting The Healthy Mummy and have avoided surgery due to my current weight loss.
I'm doing the challenges because  I was over sitting on the sidelines and always watching but never joining in …
Shantell's tips
Always be you and always push through the negatives.
Don't say no just give it a go!
Stay hydrated as it will help you have more energy to achieve the goals you want.
If you feel like giving up remember why you are doing it and reach out to someone in the Healthy Mummy support group for motivation.
Meet, Natalie Carling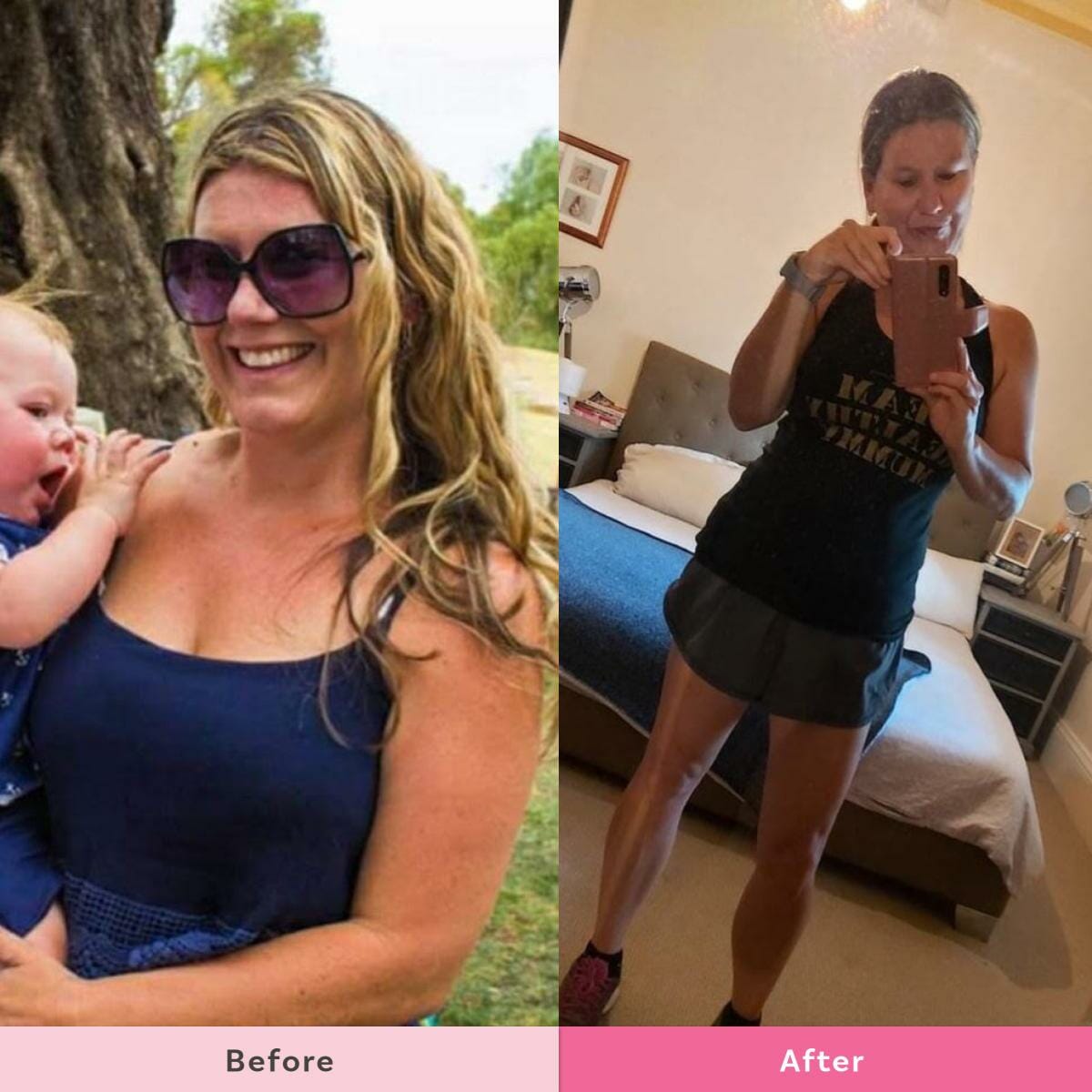 "Hi, I'm Natalie from Gawler SA. I'm 43 years old. I have 4 children aged 25, 18, 5 and 3.
I started Healthy Mummy when I was pregnant with my 3rd by using the Healthy Mummy Smoothies every now and then but once I had my son I was having them daily.
I have been a 28 Day Weight Loss Challenge member for 3 years and now a Platinum member.
I've lost over 15kg and now a size 10 in most clothes as I still have a good size bust so a 12 sometimes is required.
The Healthy Mummy has done so much for me physically but more mentally than anything.
I was in a DV relationship from the age of 17-22 and it destroyed my mindset and the way I looked at myself.
I do still pick at myself but not as much I did in my 20's and 30's thanks to working so hard on being my best self. Healthy Mummy has helped me with that over the years following everyone's journeys and with so much love and support.
Healthy Mummy is the best way to live a happy and healthy life and I have tried so many things over the years and this is the only lifestyle that suits me and that works.
My goal for 2020 is to explore more about myself. Push more boundaries. Try new things.
I have a gala ball I'm attending in October which is a Bollywood theme and would love to wear something that shows a little more skin.
Nat's motivation tips
Choose a Healthy Mummy friend or mentor. Someone that inspires you.
Seek help or guidance from The Healthy Mummy Support group when needed.
Focus on small steps and then work towards bigger ones.
Make changes that work for you.
Meet, Emma Jay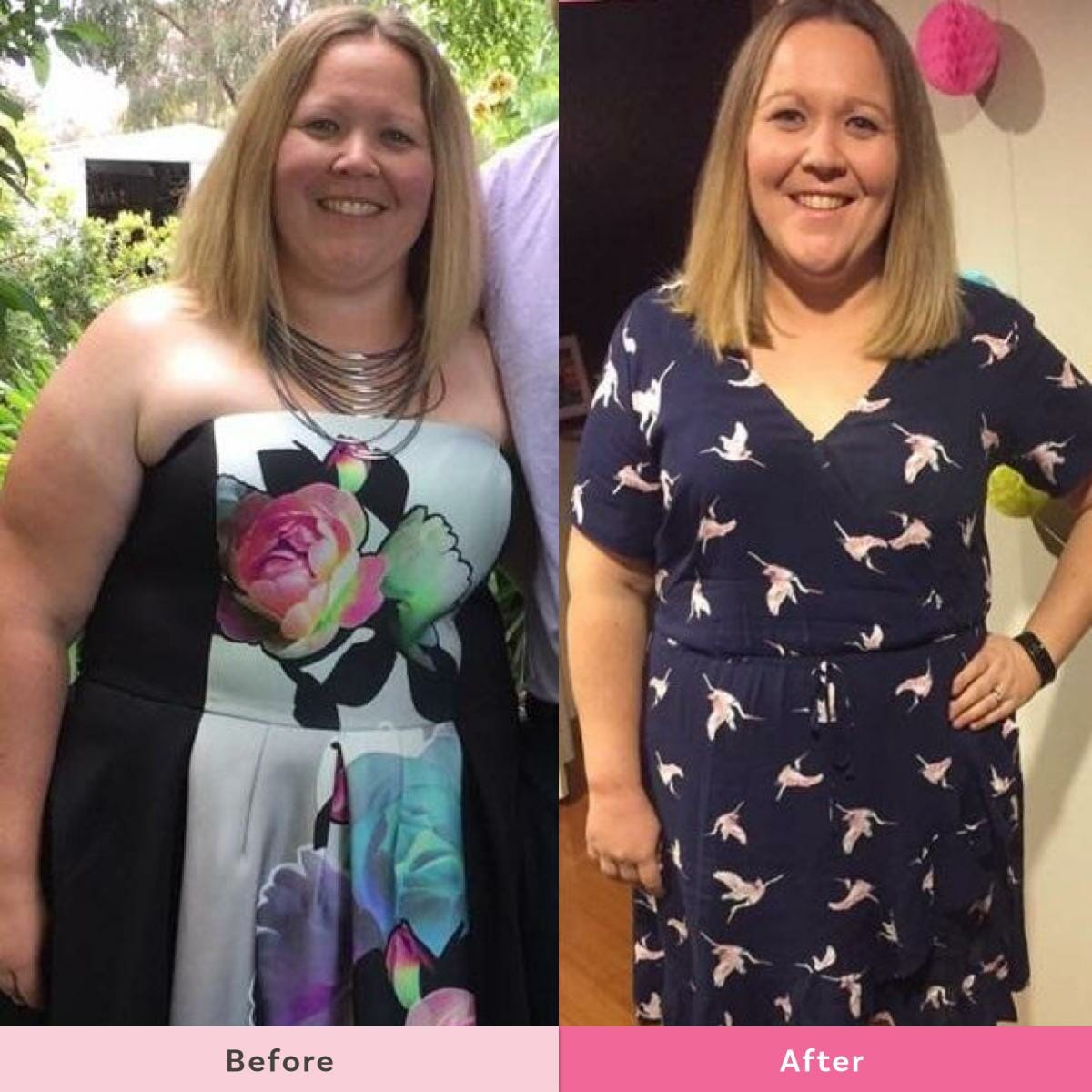 "Hi! My name is Emma and I am 38 years old. I have two girls aged 8 and 11 and live in Melbourne.
I started The Healthy Mummy in January 2018 and lost 18kg in the first 6 months. I have kept it off since then by continuing to follow The Heathy Mummy lifestyle.
But now is the time for me to get super strict again and lose some more weight.
In 2020, I would like to lose another 10kg. Healthy Mummy has given me a new lease on life.
I may not be at my goal weight but I am more confident, learning to love the skin I am in and being a great role model for my kids. I want to be the best I can be for me and for my family.
I want to be able to walk into a shop and know that I will fit into the clothes in there. I don't want to have to choose the biggest sizes and still wonder if they will fit."
Emma's tips for other mums
Don't over think it. Just sign up.
Find your local Healthy Mummy consultant and join their page. They are a great wealth of information and support.
Find time for you. Make sure you do something you love every week (at least)
Meet, Donna Griffiths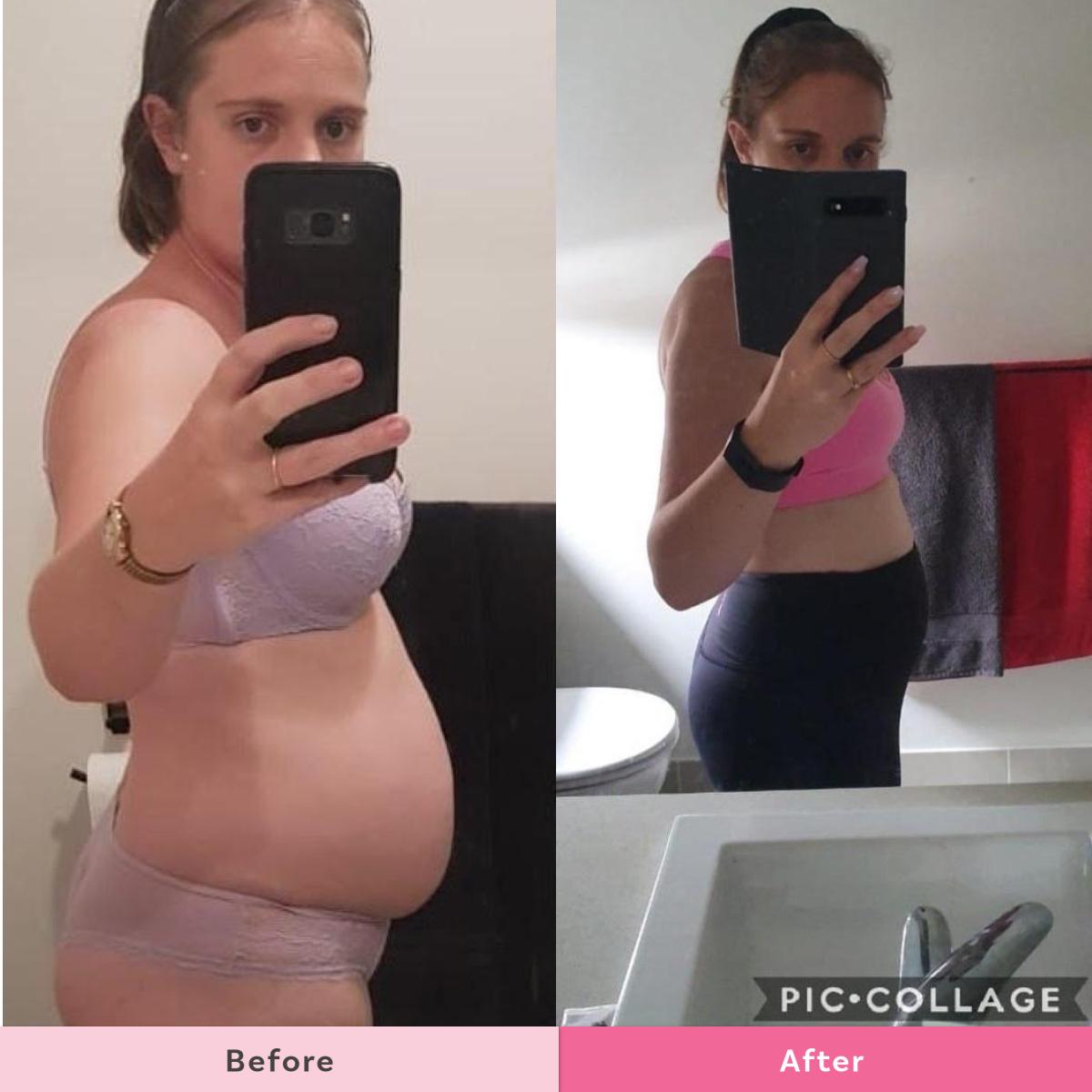 "Hi, I'm Donna. I'm 35yrs old and a mum to 2 wonderful children. A girl 6 who just started prep and a boy who is 2.
I have lived in Melbourne for over 10years.
I have been a member of the Healthy Mummy since 2017 however I wasn't really following it. After having my son I wasn't liking the way my body looked. I felt uncomfortable in my own body and wanted another one.
In 2019 I put myself first for the first time in a long time and I decided to give it a real go. With the amazing support of my husband I have been following the Healthy Mummy 28 Day Weight Loss Challenge for 8months and in that time I have lost 10kgs. I started at 72kgs and am now 62kgs.
It has been the best decision I have made for me and wish I was more committed all those years ago.
I would like to get to 60kgs but at the moment my aim now is to tone my body and be more active.
I have been eating so many veggies and some I thought I would never eat. I drink more water throughout the day and now I find I'm not dehydrated anymore."
Donna's tips for other mums
Start small and work your way up.
Set small goals so it's not so overwhelming.
Believe in yourself.
Join the 28 Day Weight Loss Challenge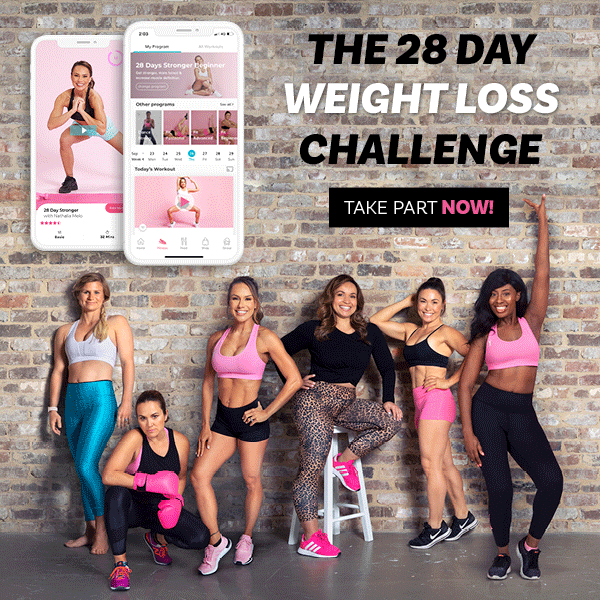 The MUMS ONLY program which has helped mums lose over 3 million kg
The Healthy Mummy was founded in 2010 by mum of 2 Rhian Allen. Her mission was to help mums get healthy, body confident and strong with a program that FULLY understood what it was like to be a busy and tired mum on a budget.
Today MILLIONS of mums use The Healthy Mummy and we pride ourselves in UNDERSTANDING mums and putting them first.