Mum Creates Beautiful Milestone Cards For Premature Babies
Adelaide mum Amy Purling remembers celebrating the moment her son first sucked his dummy, after being born at just 30 weeks. Every achievement, no matter how small, meant tiny James was a step closer to coming home – and she realised these moments needed to be acknowledged.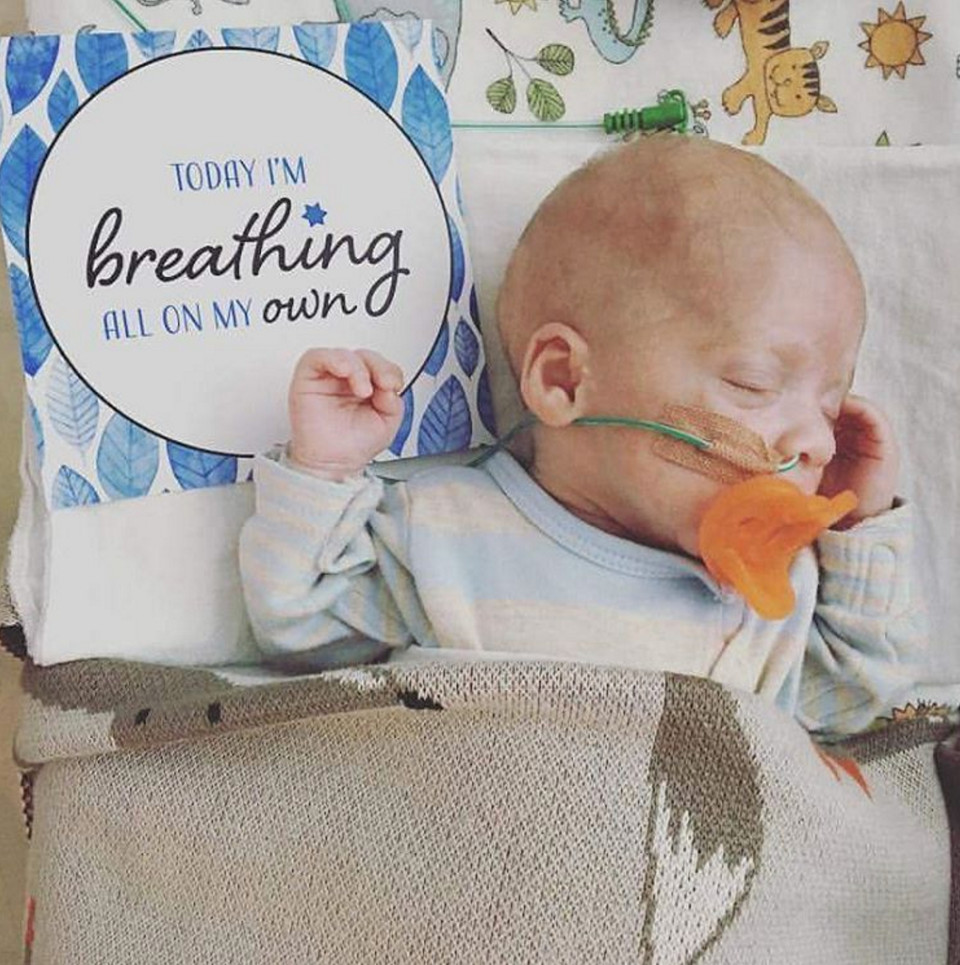 So she created milestone cards aimed at celebrating the everyday miracles that mean so much to the parents of premmies.
Every Moment Is A Milestone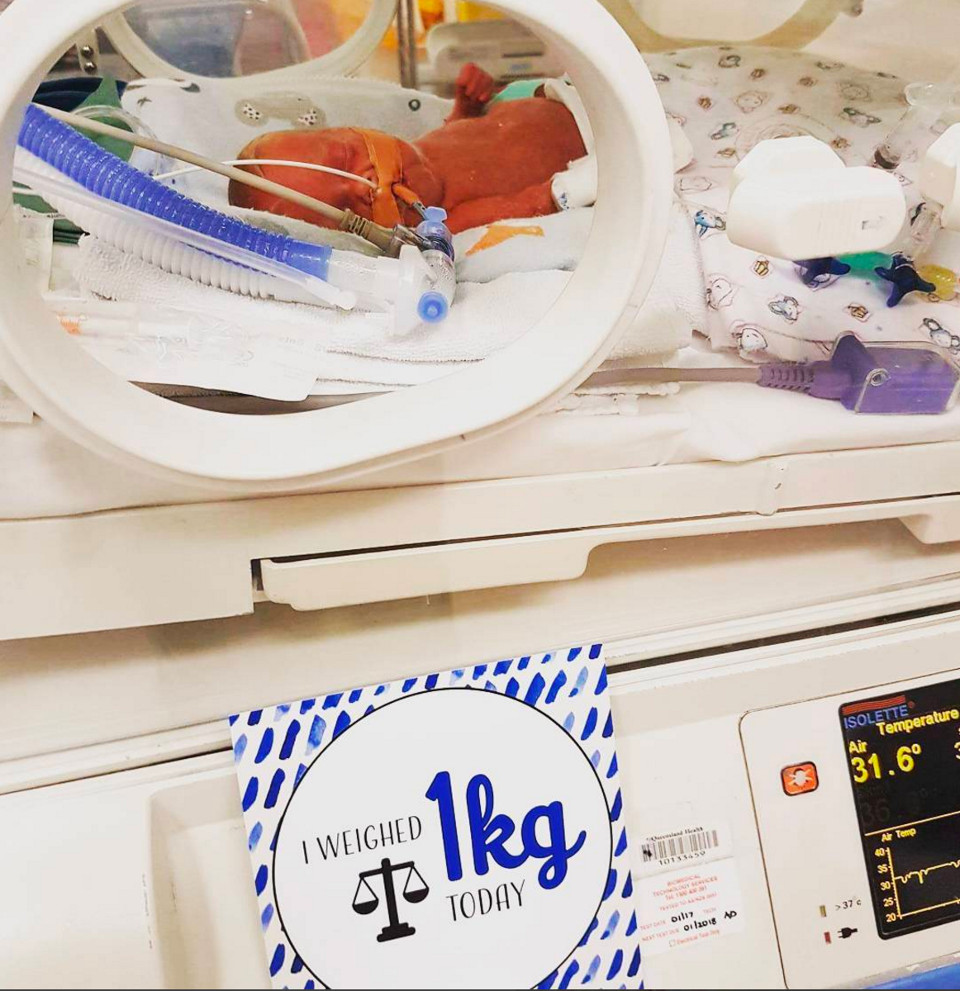 Parents of premature babies know what it's like to adjust their dreams and hopes. Instead of waiting for their baby's first smile, they simply yearn to hold their child for the first time. And it was the same for Amy, when James came along 10 weeks early.
"He was born at 30 weeks gestation and spent the first five weeks of his life in hospital. It was the toughest thing we have ever experienced," Amy tells The Healthy Mummy.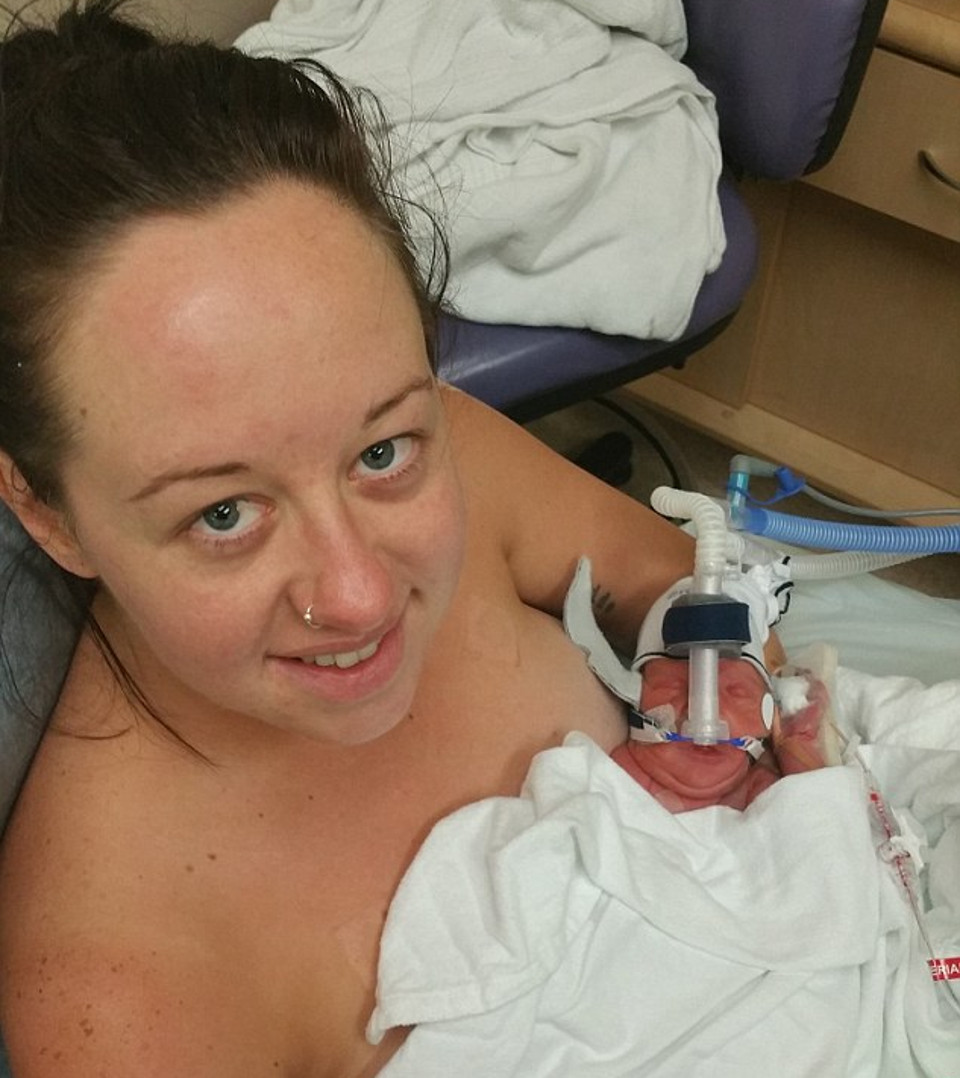 Amy (pictured above with James) says that each day she would jot down her son's milestones in a journal, a way of coping with the heartbreak of not being able to take her baby home.
"I was celebrating milestones that seemed so simple to everyone else, such as his first suck of his dummy and finally being able to breathe on his own, but they were absolutely huge in the NICU world. With each new milestone, we could breath a sigh of relief and a weight was lifted from our shoulders. Ultimately, each milestone meant James was getting stronger and was a step closer to coming home with us."
It gave Amy the inspiration to create Miracle Mumma milestone cards, just for premature babies. From first cuddles with mum and dad to first breastfeeds and reach weight goals – these little cards pack a big punch in the premmie world.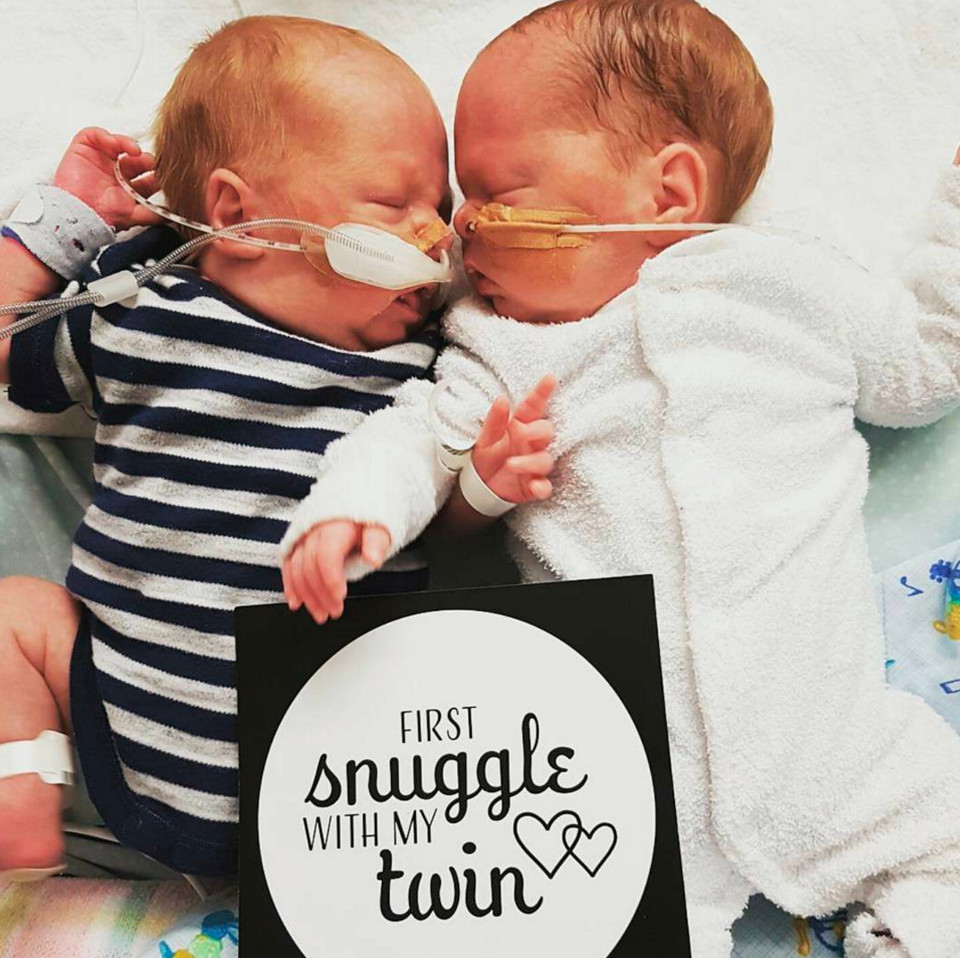 "I believe these cards give parents of premature babies something to look forward to and offer a glimmer of hope at a time that is so uncertain and frightening. It helps them break down the overwhelming journey and simply focus on reaching the next step.
"One of my customers said these cards allow her to feel excited about something at such a difficult time – she is able to celebrate the small things like any other parent would, and it somehow helps 'normalise' the precarious situation."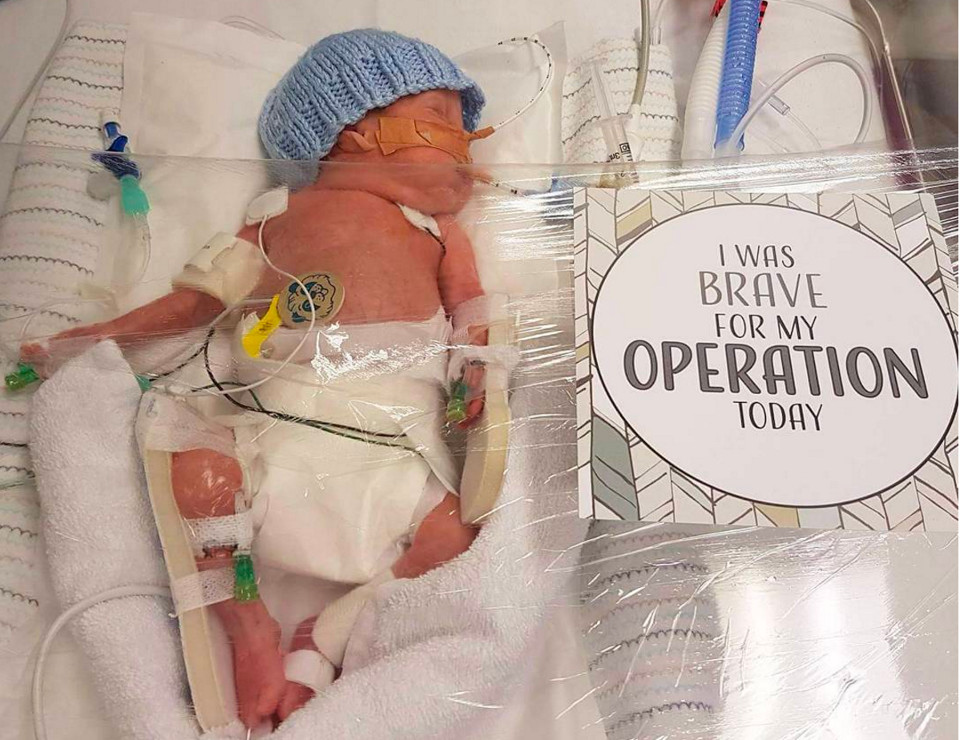 Micro-Prem Cards On The Way
Amy tells The Healthy Mummy she's now working on a range of micro-prem cards, which will be aimed at babies born before 28 weeks. Her aim is to continue raising awareness of premature birth, and helping parents deal with those heart-wrenching weeks without their babies at home.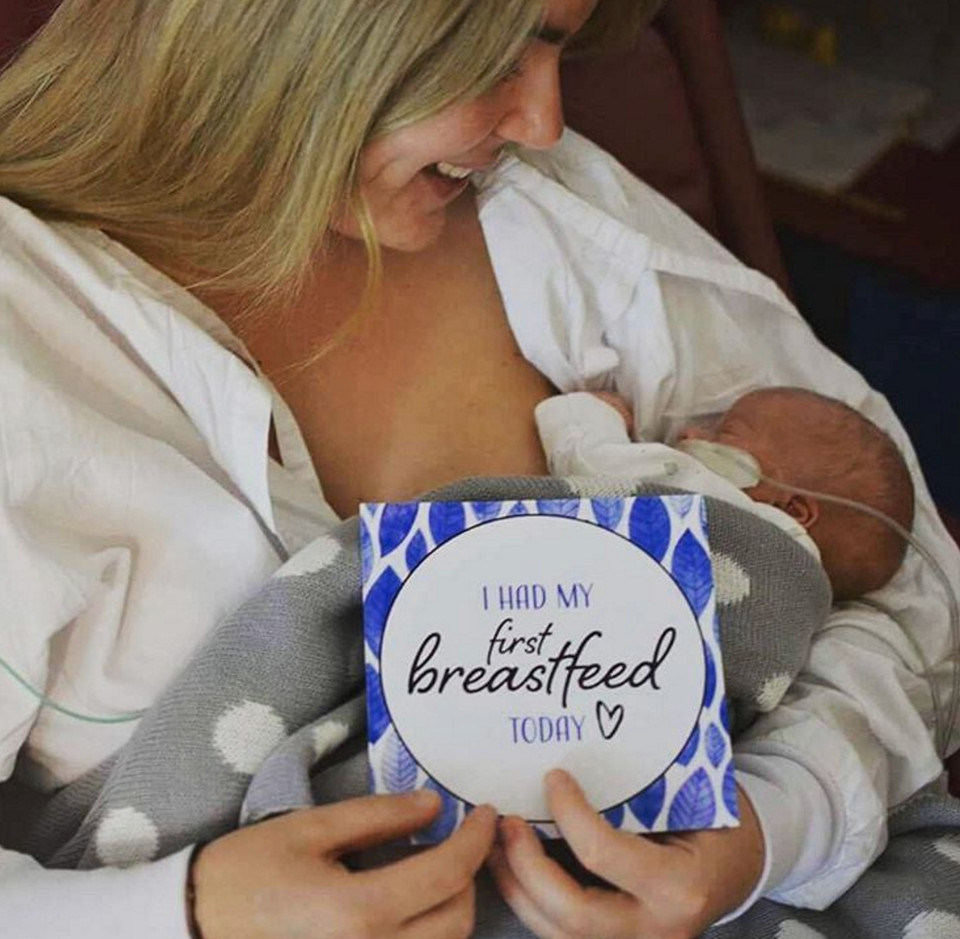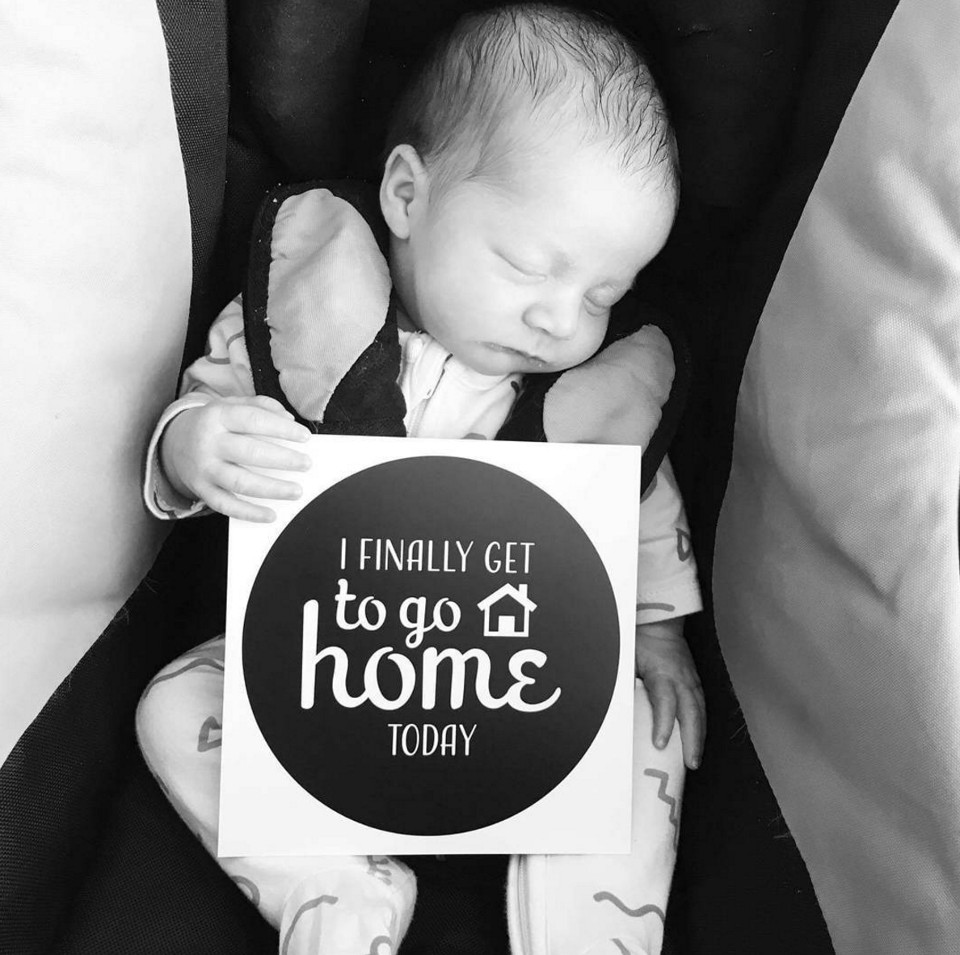 "I want other premmie mums to know they are not alone. NICU can be quite isolating and parents may feel like others don't understand, but there is a community of premmie parents out there who get it."
We're in awe of these adorable little fighters! If you want more information and news on premature babies, we have a huge archive of articles to browse.