Stop the lockdown boozing! MOCKTAIL recipes to make skipping alcohol EASY
MOCKTAILS! Have you been drinking alcoholic beverages more than usual during this latest lockdown? Try these awesome mocktails instead.
Have you been drinking alcoholic beverages more than usual during this latest lockdown? It seems you're not alone.
A study by The Australian National University (ANU) survey found almost 20 per cent of people drank more under lockdown than they usually did.
One third of people said they are drinking three to four more drinks a week, while 26.4% revealed they had upped their alcohol intake by more than five drinks a week.
Interestingly, women who were now facing extra care-giving duties were reportedly drinking more heavily because of the additional stress of working and homeschooling.
Here are 4 YUMMY cocktails and mocktails from the 28 Day Weight Loss Challenge that you can enjoy at the end of a busy day at home…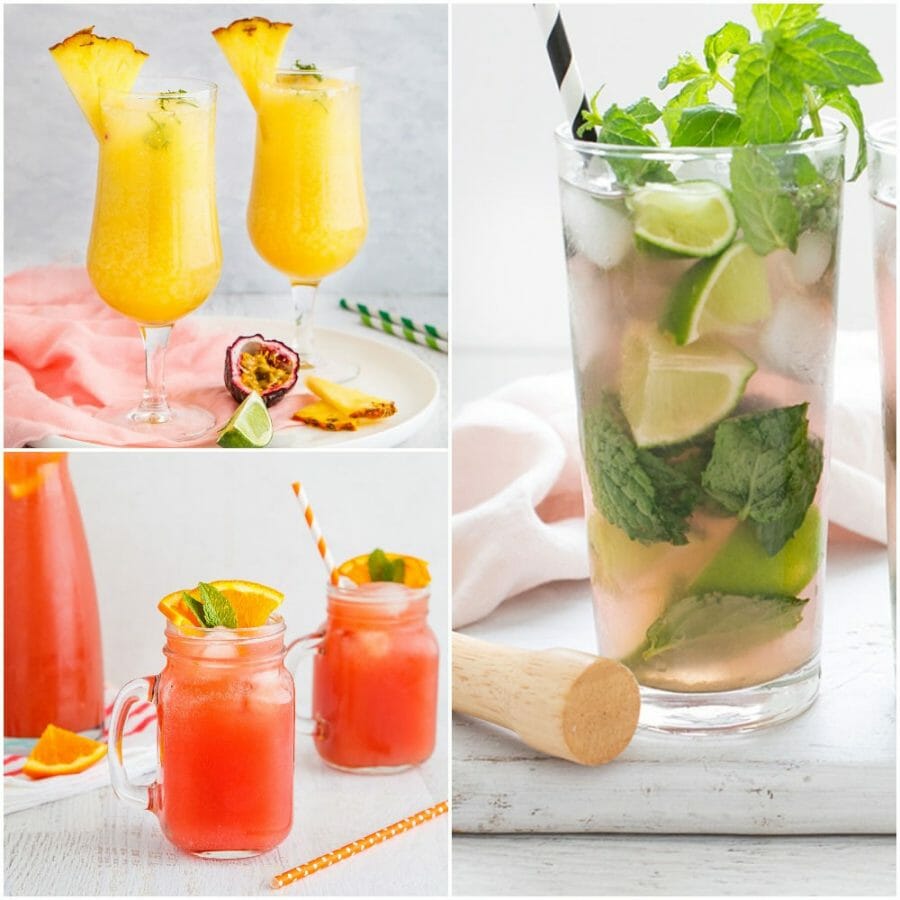 Reasons to cut back on your alcohol consumption
If you're serious about getting into shape but enjoy a tipple or two, then you should be aware that alcohol consumption can seriously hinder your weight loss.
For starters, alcohol is not part of a healthy and balanced diet because it provides empty calories. This means you're consuming calories and getting absolutely no nutritional benefit AT ALL. Perish the thought!
Sure the occasional beverage to help us get through the stressful times, but women are actually more vulnerable to the effects of alcohol than men. This is because we have a higher proportion of body fat and alcohol is not taken up by fatty tissues. How unfair!
In addition, our ability to break it down is limited by the size of the liver, which is on average smaller than most men.
How is alcohol processed in the body?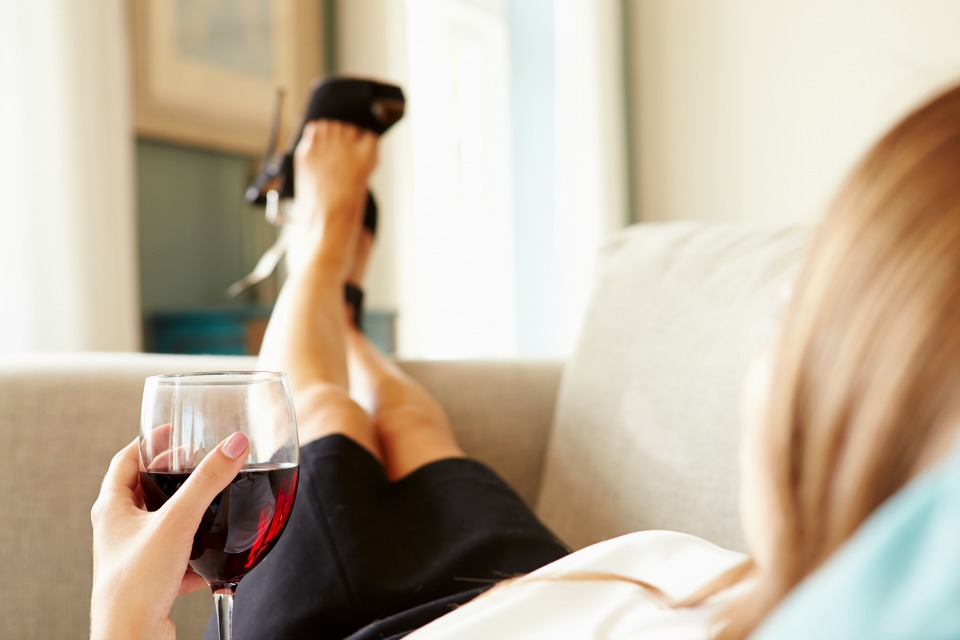 The effects of alcohol on the brain are felt within about five minutes of alcohol being swallowed. It's absorbed into the blood stream and affects almost all cells and systems in the body.
The actual rate of absorption can vary; it's slowed down by food in the gut and by drinking low-alcohol beverages. Higher levels of gas molecules in alcohol, such as fizzy drinks, increase the rate of absorption. In the blood stream, alcohol is carried throughout the body and distributed in the body fluids – but not in body fat.
After drinking has stopped, the blood alcohol levels fall slowly over time, as the liver gradually breaks down the alcohol in the blood.
Why drinking alcohol will hinder your weight loss
1. It's stacked with calories and is usually consumed at night so will be converted to fat instantly.
2. If you go over the top and drink too much you'll wake with a hangover and won't have any motivation.
3. When you have a hangover you're more likely to ditch healthy choices in favour of fatty and processed food.
4. Your head will be throbbing and there's no way you'll want to exercise.
5. If you've fallen off the wagon it might be the start of a slippery slope to bad eating habits.
6. You might have a bad night's sleep so won't have any energy to stick to your 28 Day Weight Loss Challenge.
7. All your hard work that day or week will be down the drain because you'll have to exercise twice as hard to rid your body of unwanted calories.
Other things that alcohol can also affect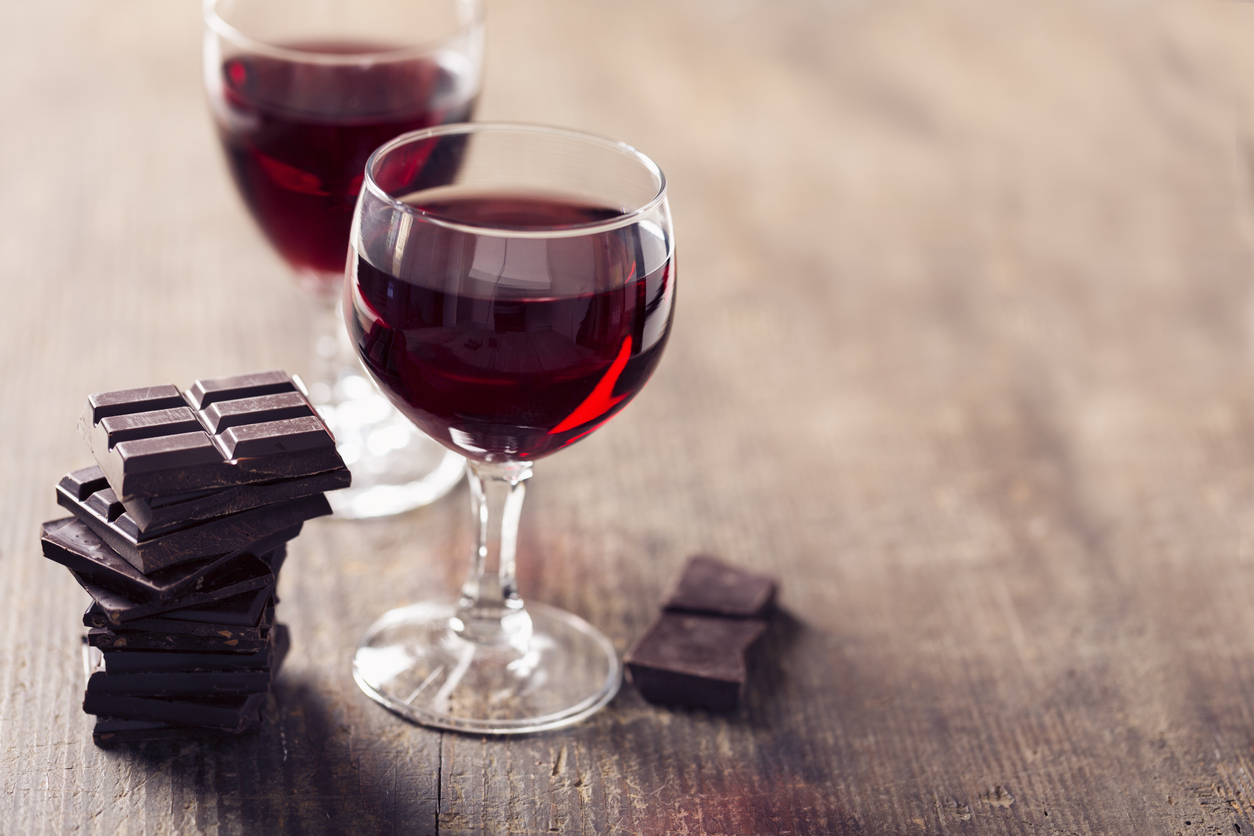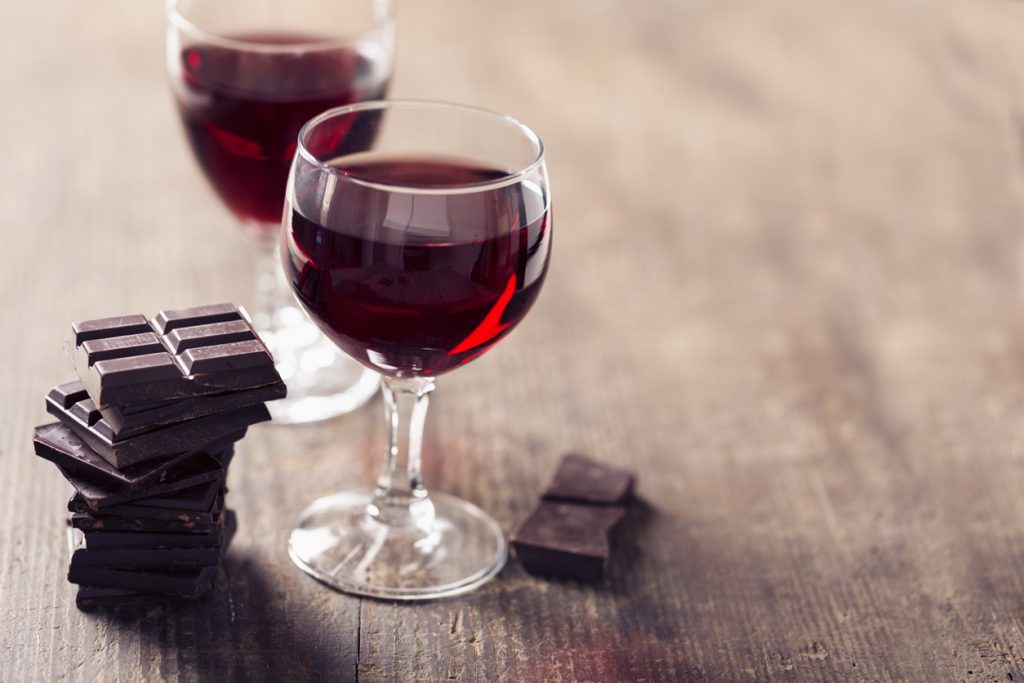 1. The pituitary gland
Found at the base of the brain, this controls the body's fluid balance, and alcohol can leave the person dehydrated and with a headache.
2. The gut
Increased levels of alcohol irritate the lining of the gut, with diarrhoea as a possible outcome.
3. The pancreas
This may become inflamed, sometimes chronically. This can cause severe pain and a highly unpleasant reaction to booze in the future.
4. The heart and circulation 
Where one or two standard drinks can affect the heart rate, blood pressure, the contraction of heart muscle and its efficiency in pumping blood, and blood flow throughout the body; higher levels of alcohol may result in irregular heart rhythms, raised blood pressure, shortness of breath, and cardiac failure.
5. The sleep function 
Even if a few drinks might help people to go to sleep in the short term, it can result in reduced sleep quality, and disrupt the later part of the sleep cycle, sometimes leading to early morning waking. Disruption of sleep can be a trigger for a variety of mental health problems.
We're not saying you have to ditch booze forever, but perhaps consider why you are drinking. Consider if you are emotional drinking similar to emotional eating.
As always moderation is the key!
4 HEALTHY mocktail recipes
Cheerful Mocktail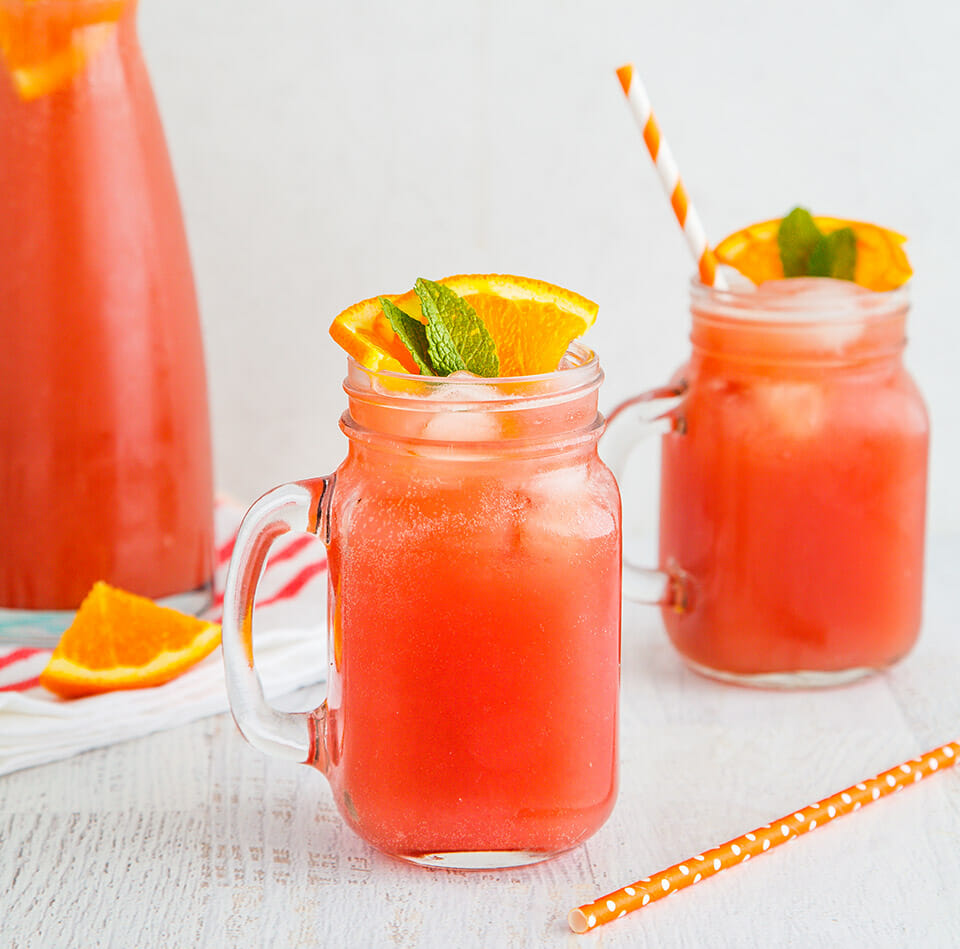 Calories: 55
This Cheerful Mocktail is so tasty addition and refreshing. The perfect end-of-day treat!
Passionfruit and Pineapple Mocktail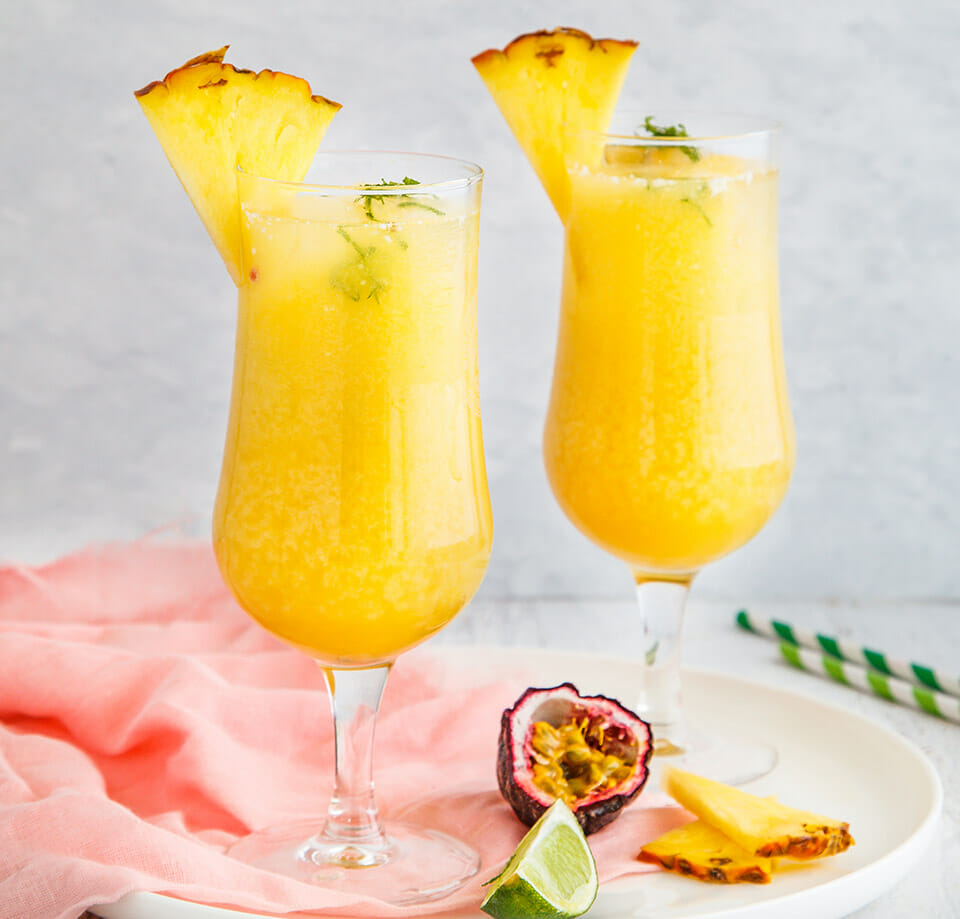 Calories: 76
This Passionfruit and Pineapple Mocktail is another one to get you through the lockdown fatigue.
Grab the recipe here!
Mojito Collagen Mocktail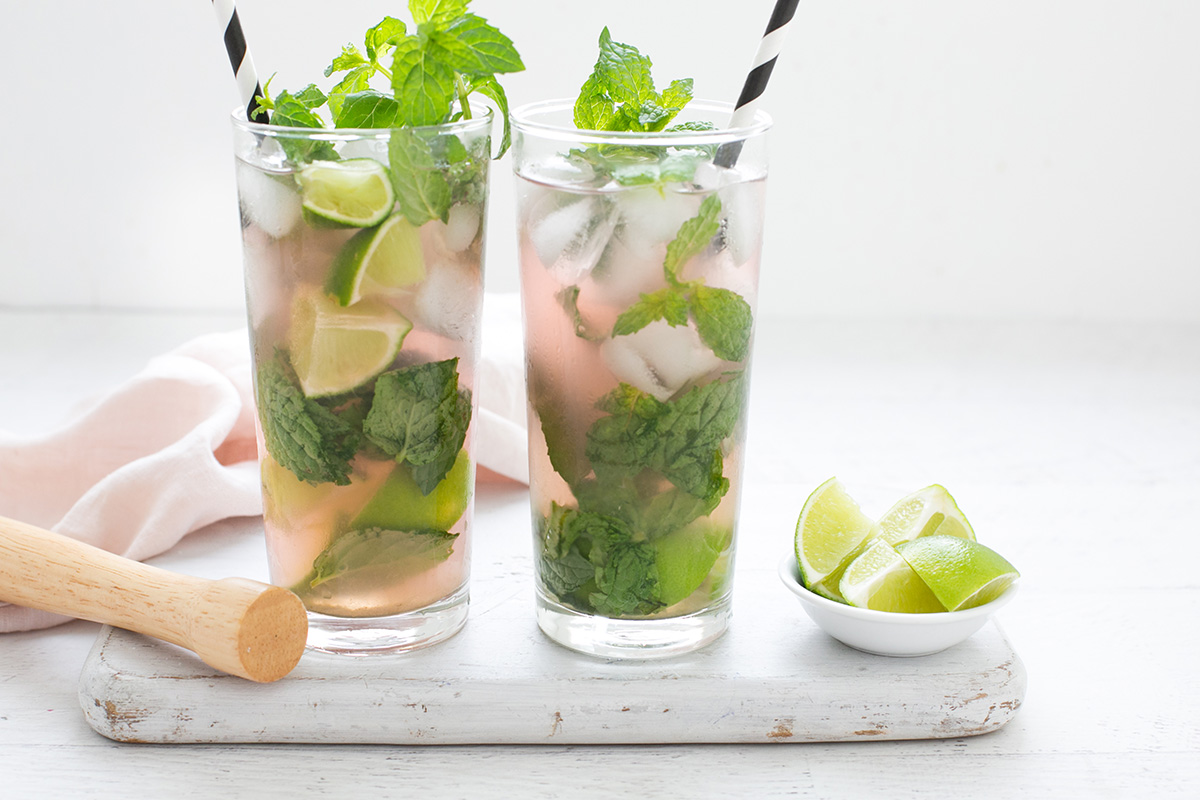 The many demands of motherhood can leave a lasting effect on your skin but you can put the health and vitality back into your skin with the help of The Healthy Mummy SKIN Beauty Collagen Powder.
This delicious berry flavoured powder can be enjoyed in plain water but why not try making something a bit more fancy?
The healthy Mojito Collagen Cocktail tastes delicious and looks amazing!It's like a cocktail that's good for your body and your skin.
Get this recipe here.