Elle Has Lost 25kg & Shares Her New Found Body Love
Hi lovely mummies!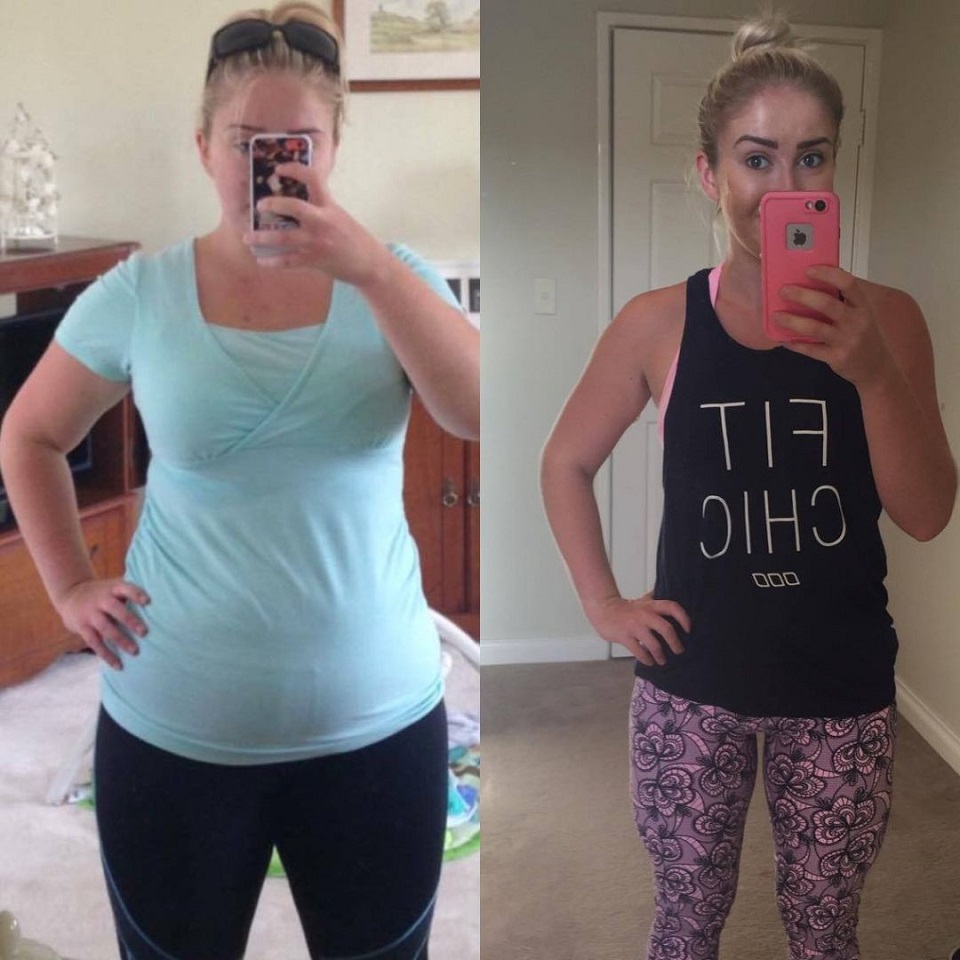 As a single mum to a toddler, budget is always a concern. I have been following the 28 Day Weight Loss Challenge and also trying to use up everything I have in the cupboards. This is when the portion plate comes in VERY handy when trying to create your own meal. The vegetarian chilli from the 28 Day Challenge has been a HUGE hit!
My favourite Healthy Mummy Smoothie has been the Healthy Mummy Sneaky Snickers smoothie with a shot of coffee! YUM! The smoothies have been so great for when I have had to rush out or to work.
I'd like to share with you a little self reflection that I have had lately on my journey, that sometimes it becomes quite frustrating and unhealthy to compare ourselves to other women. Sometimes we just need to be the best version of ourselves – not like anyone else.
I have lost 25kg in just over a year following the Healthy Mummy lifestyle, but so much for me has changed, much more than just my weight. From the age of 11, I always wanted long skinny legs – just like the models I saw on Fashion TV. I always HATED my chunky thighs.
As I've lost weight and gained more confidence I now have learnt to embrace my legs. They are strong and I work them hard to look toned.
I have accepted I will never have gorgeous long skinny legs. But I will try to look the best I possibly can without compromising my health. Loving your body and nurturing it, finding your strengths is a BIG thing.
Sometimes switching your focus to something more positive and giving up the body bashing can aid you so much with where your journey goes.
Due to personal reasons I have had a few slip ups with my eating.
I had one day where I was out of routine after a rough night and one thing after another … chips and cake got the better of me. But it's not a reason to blow out the whole weekend. So the next day I brushed it off and was back on track with my smoothie and a positive attitude!
If you had a bad food day recently that has turned into a bad food week/month, it's no reason to continue on. Get back with your healthy choices!
YOU CAN DO IT TOO!
Elle xx