Healthy Mummy community member Jodi has lost 17kgs* in 6.5 months following the Healthy Mummy weight loss plan and is now doing things she never thought possible.
Conquering a few of Canberra's more notable mountains is just the beginning! With her new found DETERMINATION and STRENGTH she will be reaching her goal weight no time.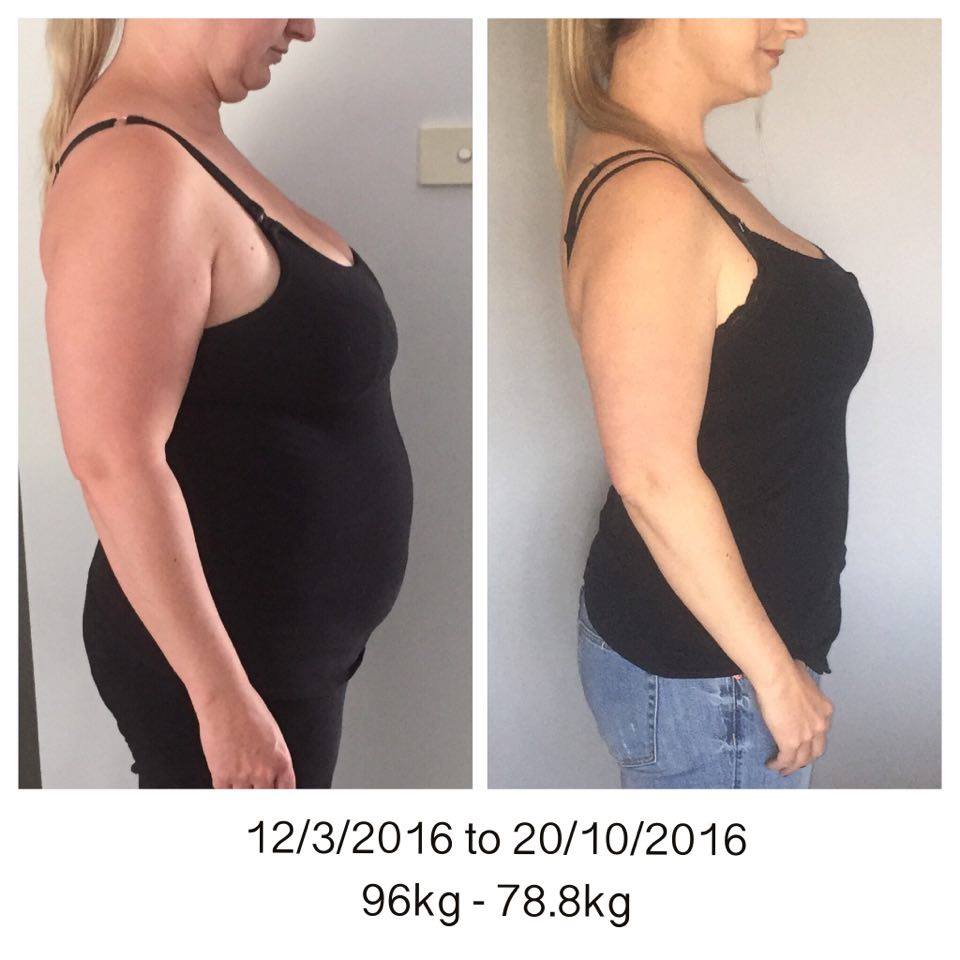 Jodi Huggins is 36 and lives with her partner Gavin and two daughters in Canberra. She has lost 17kgs*, dropping from 96kg to 78.8kgs in just 6.5 months, by following the Healthy Mummy 28 Day Weight Loss Challenge. Now well on track and only 10kg away from reaching her goal weight.
Here is Jodi's story:
My weight loss journey started in March 2016. At that time I was desperately unhappy with myself, living on a diet of processed and packaged foods and doing virtually no exercise.
My motivation
As a kid I lived down on the South Coast and remember being at the beach and outdoors in the sunshine every day. Having such fond memories, I really wanted that same lifestyle for my kids. I was watching them grow and thinking to myself, we never do anything exciting with them. We never get outdoors. What memories are they going to have?.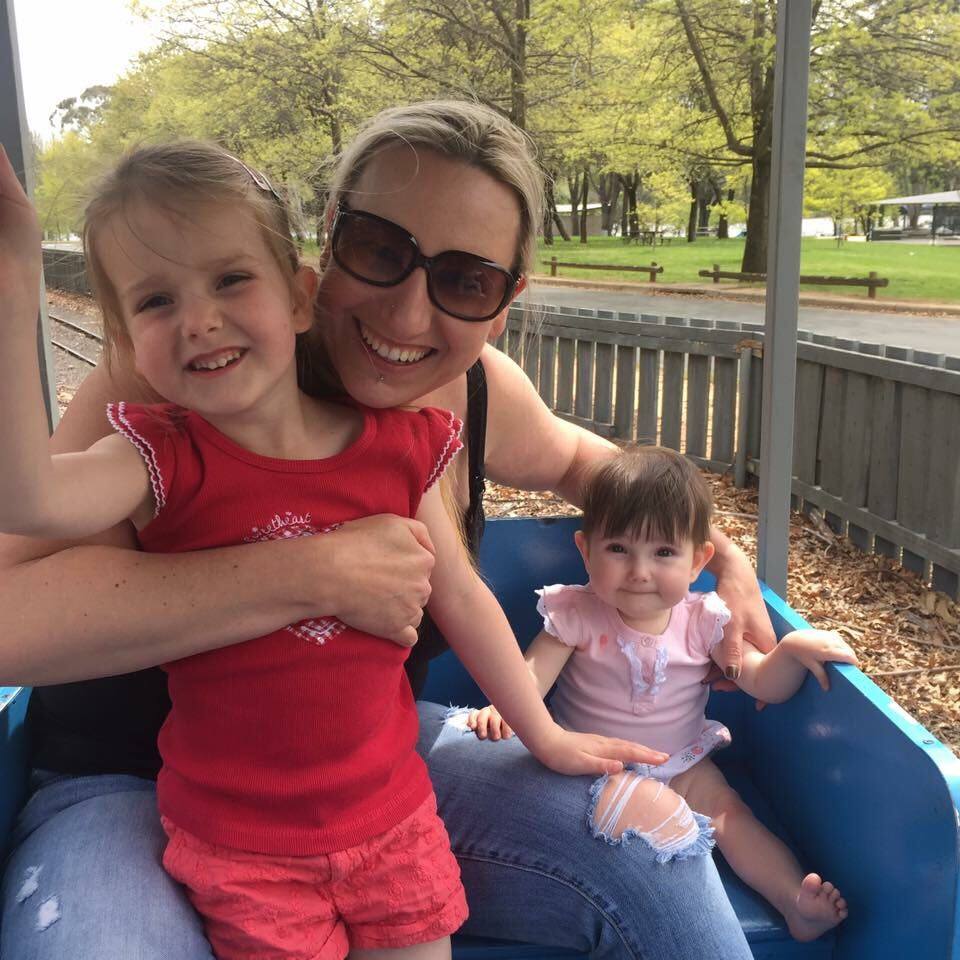 I had been stalking the Healthy Mummy Facebook group since 2012 and loved reading all the AMAZING weight loss stories.  Knowing I finally needed to change our habits, I talked to my partner Gavin about the Healthy Mummy program and we decided we would give it a go. Initially I purchased some Healthy Mummy smoothies and the 28 Day Diet and Exercise book.
For about three weeks I followed the recipes in the 28 Day Diet and Exercise book and religiously counted my calories.
"The weight started falling off (averaging around 1kg a week) and we both began feeling better".
We were enjoying the foods. Everything was being made from scratch and we had cut a large portion of processed foods out of our diet.
Exercise
For exercise I started walking around the local lake with bubby in the pram and went to a few mums and bubs exercise classes. I couldn't believe how much better I was feeling in such a short amount of time. When Gavin saw me exercising every other day it motivated him to start walking too.
At the end of week 3 it was clear we were onto a winner, so I joined the April 'sugar detox' 28 Day Weight Loss Challenge. Gavin was happy to eat whatever I made, and the rest as they say is history. We haven't looked back!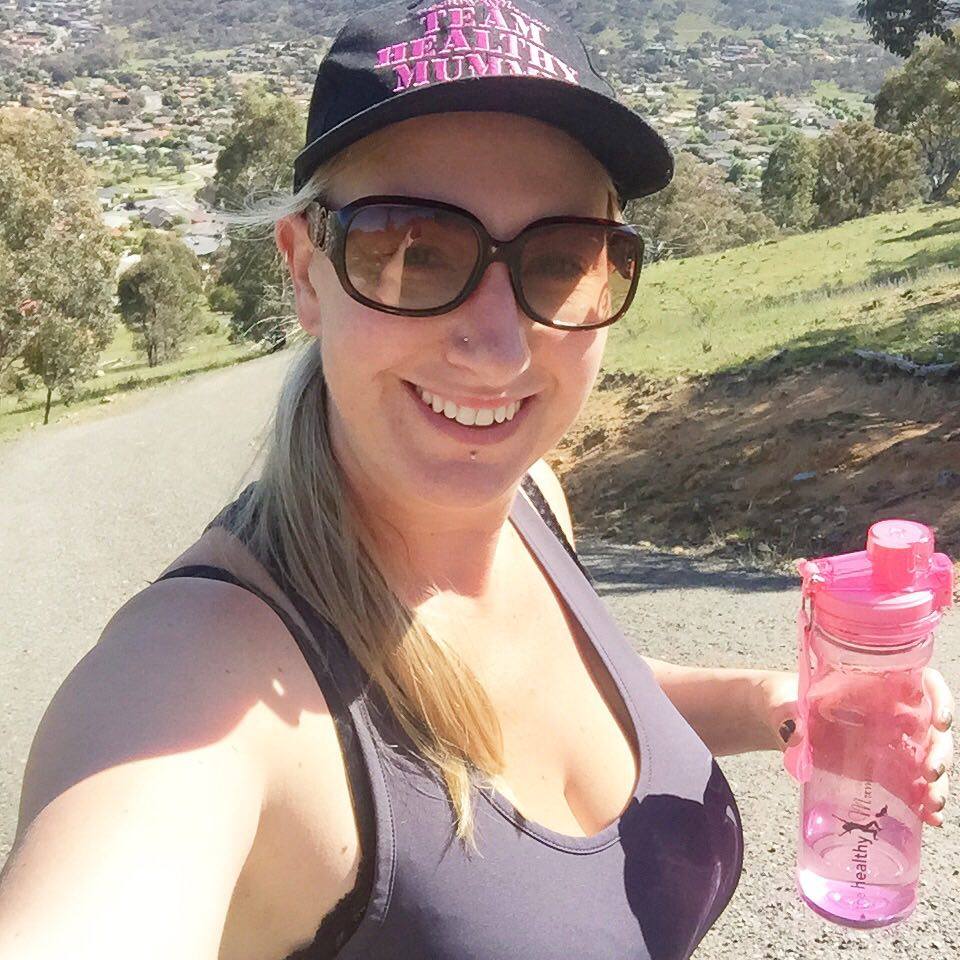 My morning lifesaver – smoothies
Each day I have at least one Healthy Mummy smoothie. I'm not what you would call a morning person and mornings are always stressful for me. Trying to get my daughter out the door to pre-school on time is a constant challenge. The smoothies have saved me in this regard.
They are quick and simple to prepare so I can mix one up quickly or have one on the run.
Family friendly recipes
I love that the Healthy Mummy meals (free recipes and challenge meals) are so family friendly. My oldest daughter has always been an incredibly fussy eater and slowly but surely she is starting to try lots of new foods.
With my second daughter I have taken a whole different approach with regards to food. We skipped purees and packaged foods and instead I serve her up whatever we are having for dinner. A modified version of baby led weaning. She has never rejected anything I've cooked. Sweet, spicy, it doesn't matter, she'll eat it. It's great!
Some of our favourite meals are the San Choy Bow, Salmon Nicoise Salad, Nachos, Satay Chicken with Noodles and Snickers Mousse.
Not a diet, a way of life!
This is not a diet – it is a way of life.  I have not only changed my lifestyle, but the whole families.
New hobbies
Gavin has always been interested in hiking and wanted to be fit enough to do that. Whilst I'm a relatively outgoing person, Gavin is an introvert and working in IT, spent a lot of time on his computer.
Now that our health and fitness is improved, Gavin and I have started hiking and bushwalking.  It's an activity that we both enjoy!. In addition to being out in the fresh air and away from the hustle and bustle, it is a great workout.
I've conquered a few of Canberra's more notable mountains over the past 6 months. We also get out to the local wildlife reserve with the girls to do some smaller bush walks when the weather is warm.
We're slowly increasing Haille's stamina and Emilie comes along in a front carrier or hiking carrier. We hope as the girls get older it's something we can all do together.
How do I stay on track and advice to other mums:
I track all of my daily foods in My Fitness Pal and have my own private facebook group of family and friends who support and encourage me. In turn, I like to think I also inspire them.
Results
It's been about 6 and a half months since I started my Healthy Mummy journey and to date I've lost around 17kg*. I still have another 10kg to go so consider myself a work in progress.
"I'm heading in the right direction and learning to love my body. I don't doubt myself anymore and know I'll get there".
My partner has lost 20kg*, fussy miss 4 is starting to try new foods and bubby at just 11 months is eating the same fresh, healthy foods as the rest of the family. And we all have much more energy.
Advice to Mums
To any mums wanting advice on how to lose weight and juggling the needs of young children.
Just do what you can. Some days you'll kick goals. Other days you'll feel like you just don't have the time for yourself because all your time is devoted to the kids. Try for something simple, even if it's something small like making sure you eat breakfast of a morning or have a smoothie.
Being organised. I set my meal plan, usually customised to fit my weekly budget and food preferences and I shop to it. With the exception of personal items like toiletries and cleaning products, I don't buy anything outside of that so there is no 'bad' foods in the house to tempt us. I tend to cook every evening, because I'm home to do so, but I still meal prep as much as I can of a weekend by having ingredients organised and snacks baked.
Don't give up if you have a bad day. But don't let it become a bad week. Just take a deep breathe and work out how to get back on track. Again, start small if you have too.
How has my life changed?
I've recently become a stay at home mum after 11 years working in the public service. A big part of that decision was made because of my new healthy body and mind. Now that I am feeling fit and heathy I don't want to miss out on watching my children grow. I want to be there to take them out on adventures, be able to pick them up from school and take them to the park.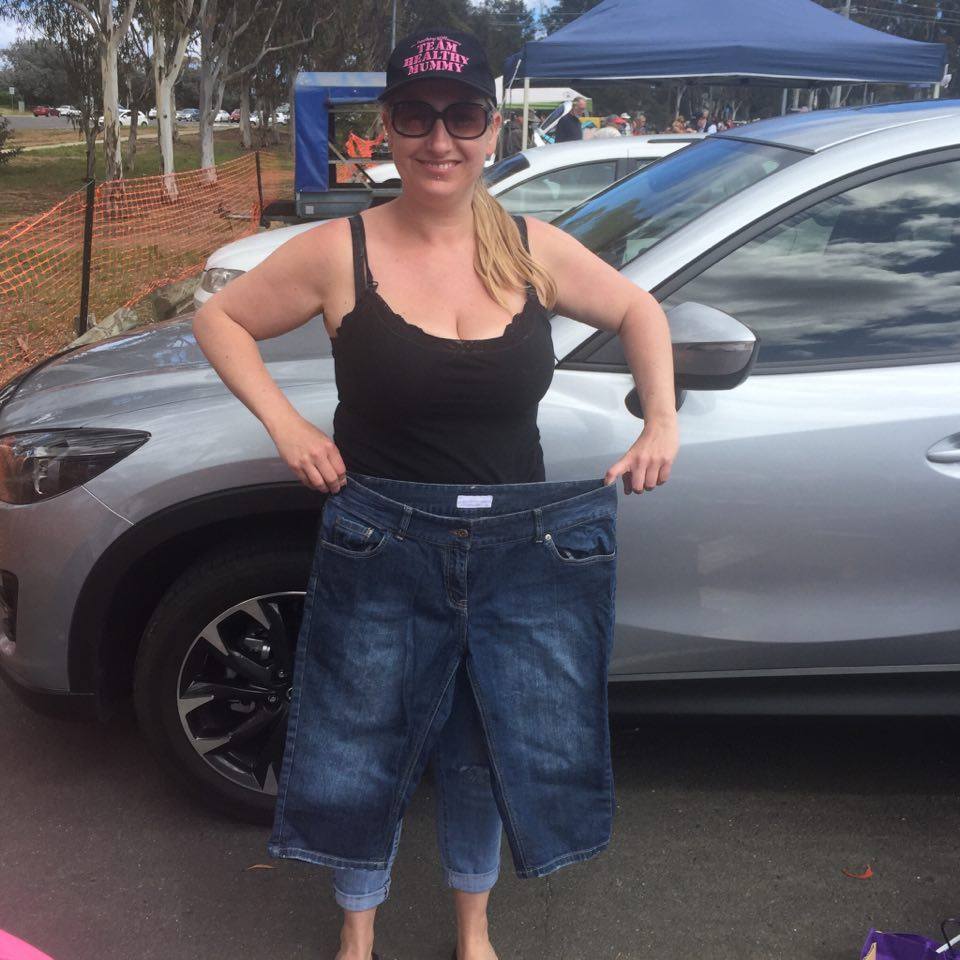 Do I wear different clothes?
Since dropping from a size 16 to a 12* I have purchased some new denim shorts. It was well and truly time that I kissed these old ones (above) goodbye.  I am working hard following the butt and thigh challenge this month and can't wait to rock my new shorts over the Summer holidays.
Thank you for sharing your journey with us and inspiring other mums to get started today.  The Healthy Mummy HQ have no doubt you will continue to climb mountains and will be at your goal weight in no time!
Join Jodi and thousands of other mums losing baby weight and changing their lives by signing up the the Healthy Mummy 28 Weight Loss Program. Want to know more? Read their INSPIRING weight loss stories here.
This November challenge focuses on toning butts and thighs. Check out these Must See Butt and Thigh Toning Transformations.