Emotional break up motivates mum to lose MASSIVE 40kg
Healthy Mummy community member Kristie's pregnancy and path to weight loss was not an easy one and she had to overcome emotional scars left from a horrible relationship break up.
She has broken her emotional eating habit and lost a whopping 40kgs with the 28 Day Weight Loss Challenge and our Healthy Mummy Smoothies. In control of her life and body again, and has never looked and felt better!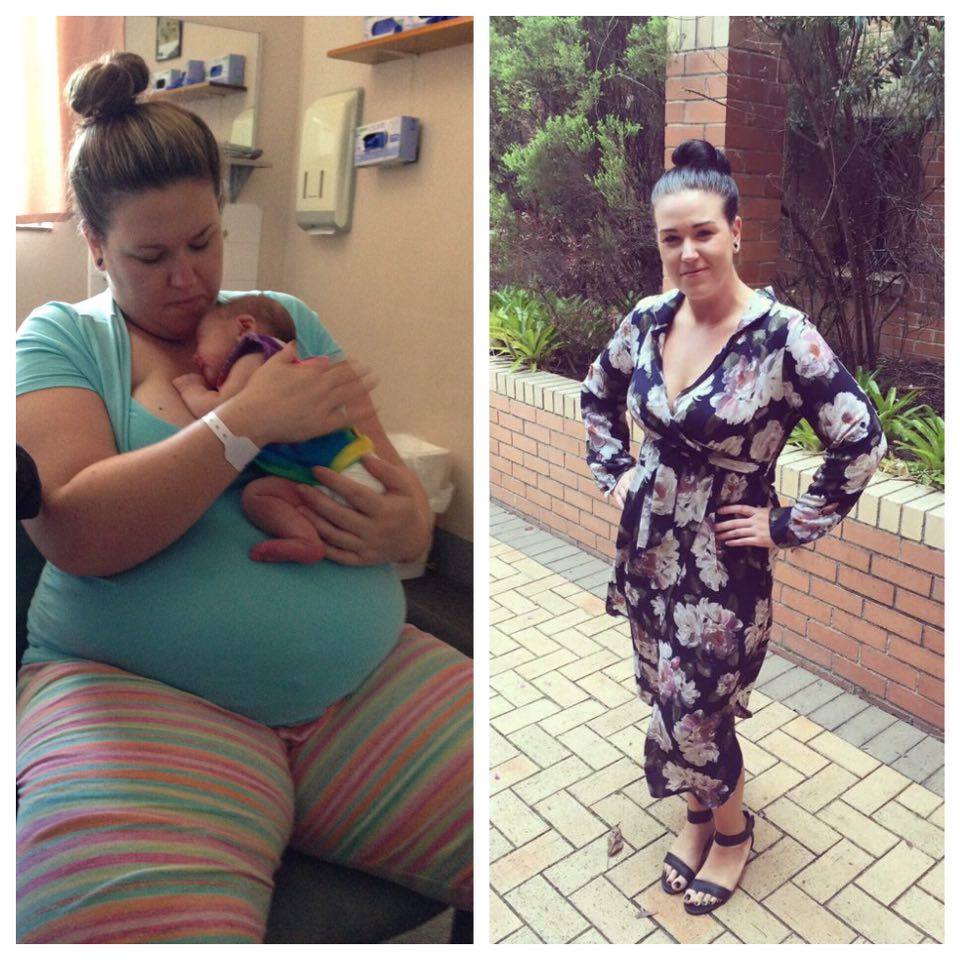 Emotional break up motivates mum to lose MASSIVE 40kg
Kristie is 30 years, a single mum and lives in NSW with her 19 month old baby boy. She has lost 40kgs and 4 dress sizes following the Healthy Mummy 28 Day Weight Loss Challenge and is thriving both mentally and physically.  She proves what doesn't break you, makes you stronger!
Here is Kristie's story
I found a man, fell in love and moved to Sydney several years ago. A few years into our relationship we got engaged and were due to be married in March 2015. Unfortunately things started to go downhill. He started drinking a lot and not coming home. He would disappear for days without telling me where he was.
Pregnancy shock
"The day I found out I was pregnant, was the single most terrifying day of my life".
When I mustered up the courage to tell my partner, his response was "that's a big problem". Devastated is an understatement of how I felt!!!
The abuse got worse from there and I made the choice to leave him. I haven't spoken to him since I was 6 months pregnant and he has never made an attempt to be part of our child's life.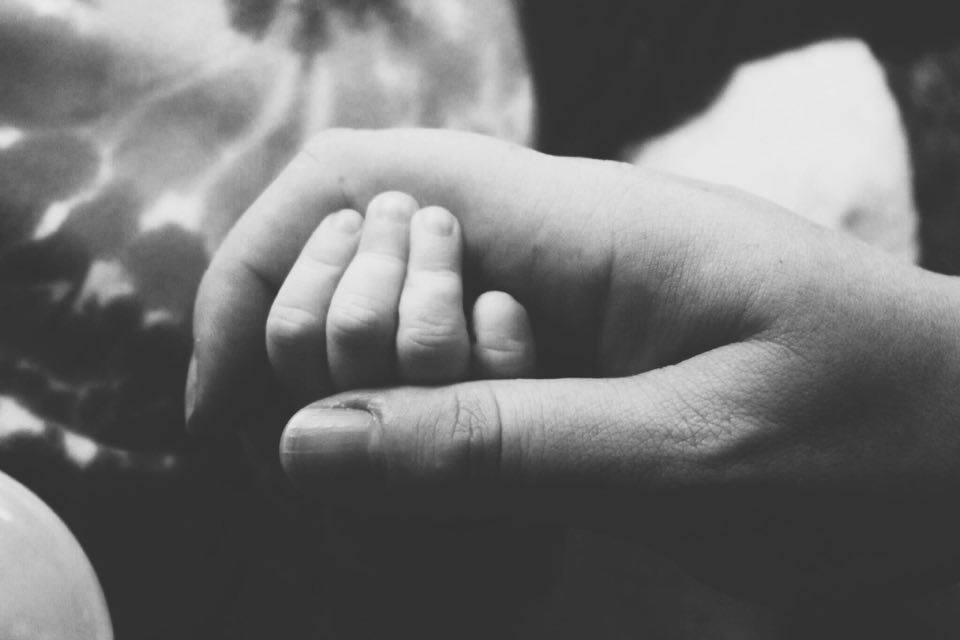 "Pregnancy was a nightmare".
During pregnancy I was dealing with not only my body changing and hormones going crazy, but a horrible breakup and the mental scars that he had left behind.
Eating was the only thing that made me feel better. I ate my feelings away and ended up gaining 50kg by the time I was full term.
Weight loss motivation
Prior to falling pregnant I was 82kg and a size 10 so I knew how good it felt to be healthy. I wanted to feel and look like that again.
As soon as my son was born I started the Healthy Mummy program. I knew I deserved to be healthy and happy and that my baby deserved a strong and healthy mum too.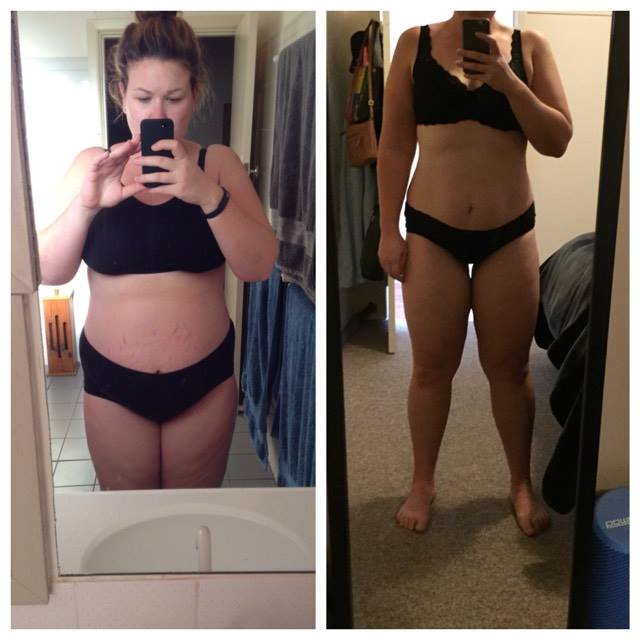 How I did it
When I initially got home from hospital I couldn't do much because I had had an emergency C section. I simply cleaned up my diet and started by walking around the block everyday and slowly built up from there.
I began having Healthy Mummy smoothies, and following the 28 Day Weight Loss Challenge.  I now have a personal trainer 3 days a week and walk on weekends with my baby in the pram.
Results
My starting weight 135kg. I now weigh 93kg. I have lost 4 dress sizes. 
The biggest change for me is my mental clarity and the realisation I can do anything with my head in the right place.
Although not as small as I was pre baby weight I love clothes and am learning to embrace the body I now have.
Advice to other mums
When you have big numbers to lose, it can be daunting. Don't focus on the end goal, but the small things you can do each day.
Stop weighing yourself. Now that I am gaining a lot more muscle I have stopped weighing myself and rely on how clothes fit and photos.

Thank you Kristie for sharing your INSPIRING story and fabulous achievements with us.  The Healthy Mummy team are so proud of you!
Join the 28 Day Weight Loss Challenge today!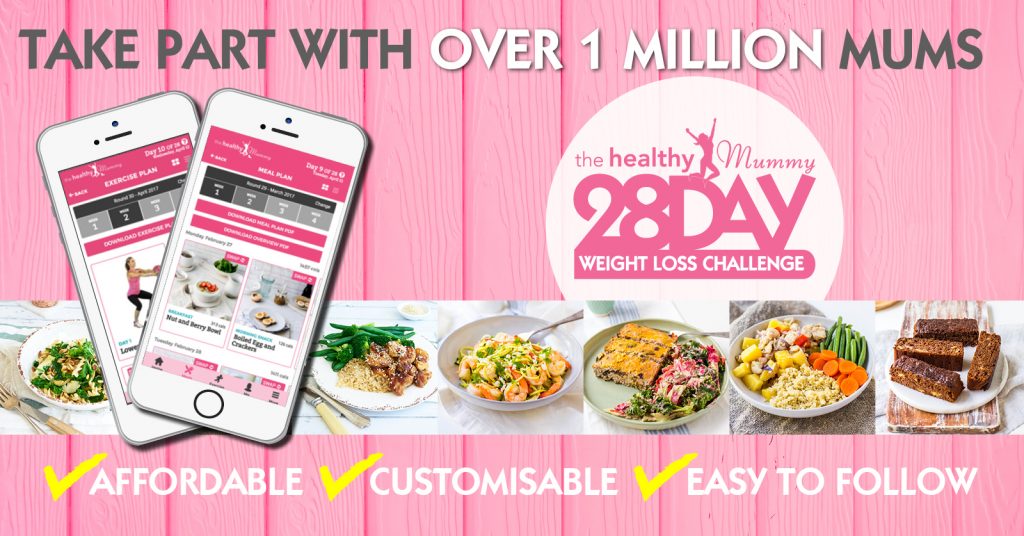 If you are inspired by Hayley's before and after pics and want to take charge of your own health and weight – then join our 28 Day Weight Loss Challenge TODAY.
With more than 3,000 delicious (and healthy) recipes, 350 exercises & 24/7 support – the 28 Day Weight Loss Challenge  is designed (and proven) to help busy mums like you lose weight!
To learn more about our challenge OR to join – click here.