When Andy and Melissa Fischer first heard their baby daughter Veda, four months laugh or the first time it was a very emotional time.
Little Veda was born early and had spent time in hospital due to health complications.
Check out the cute video below…
Mum loses it after hearing baby daughter laugh for the first time
Andy, who is from Minnesota in the U.S., shared the sweet clip on his Facebook page, captioning the vid: "My wife lost it when our baby laughed for the first time."
Veda was born three and a half weeks early and when she was a month old she was readmitted to hospital because of health complications.
In the video, Melissa is seen holding her beautiful girl who is giggling away and making her mum cry.
"You're the best. You're the sweetest. You're amazing. You're making mama cry," someone can be heard telling Veda in the clip.
"It's the best thing in the world."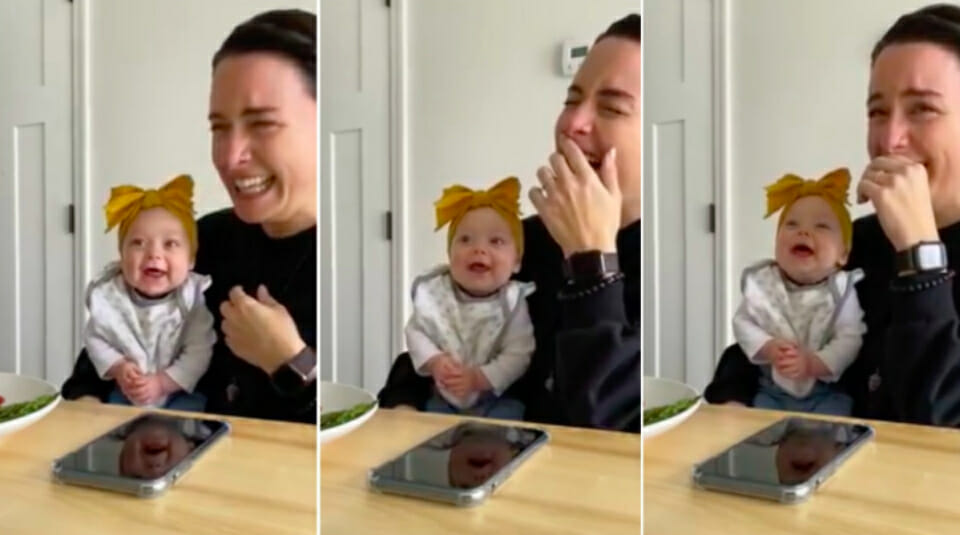 Awwww! Too adorable.
"[Veda] made a small giggle an hour before, and my wife wasn't around and didn't believe me when I told her," Andy told People.
"Later, we were sitting down for lunch, and I made a silly face at Veda and she couldn't stop laughing.
"We are so happy that this has been so impactful and uplifting to so many!"
"Being new parents has been difficult to say the least! The moment we captured in the video was so redemptive for us."
This video certainly has brought tears to our eyes as well!
Thanks for giving us permission to share it, Melissa.
VIDEO: Mum confused after her son and daughter-in-law literally put a 'bun in the oven'
Food-Loving Baby Video Leaves Parents Laughing Out Loud
The Healthy Mummy Pregnancy Smoothies
Are you currently pregnant? Then you should try our yummy Healthy Mummy Pregnancy smoothie.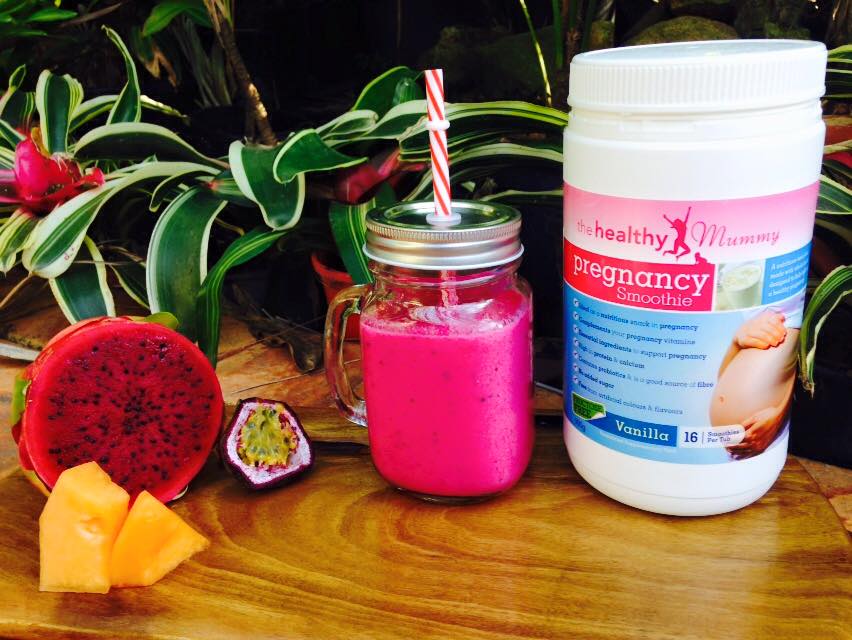 The Healthy Mummy Pregnancy Smoothie is designed to complement, not replace, your prenatal vitamin intake. Our nutritionists ensured that the vitamins and minerals in the smoothie are at a low level so there is no risk of doubling up on any pregnancy vitamins.
It is ideal as a high-protein, high-calcium snack in pregnancy. You can download the Pregnancy Smoothie Label here.
To purchase yours, click here.
*Please note that The Healthy Mummy Pregnancy range promotes healthy weight gain in pregnancy*