'Let Your Kids Play With The Food': Mum Shares MUST HAVE Tips For Fussy Eaters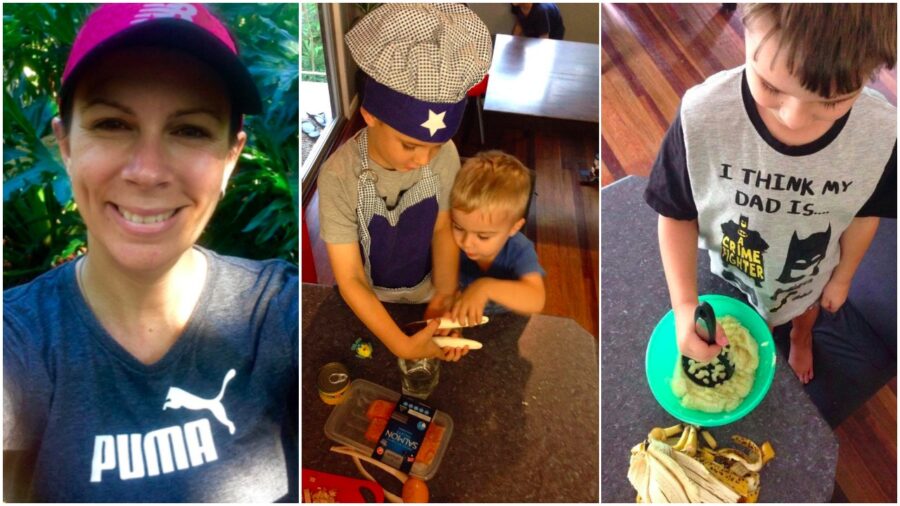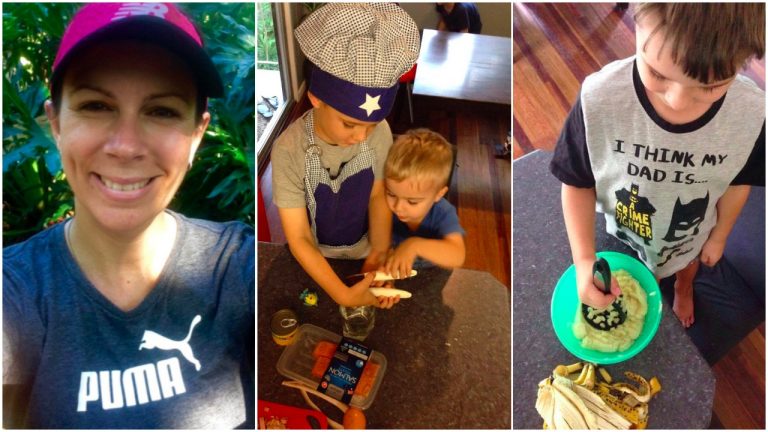 This lovely mama says she used to cooking two to three different dinner-time meals in the past to keep her family happy! Talk about being a busy-mama!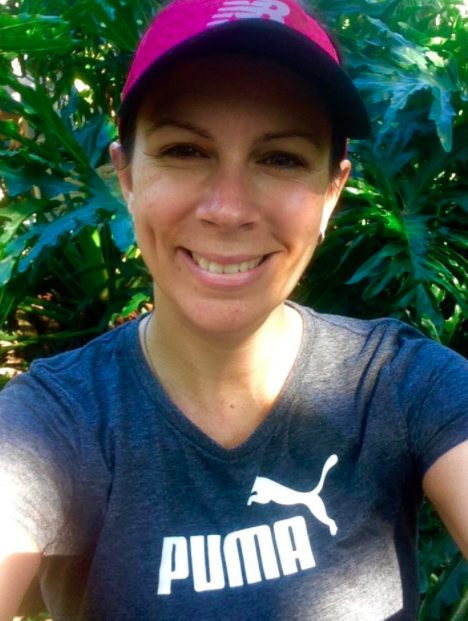 Emma Doonan is mum to three young boys and she says they are all fussy eaters. Like many women in our community, meal time can be a MASSIVE challenge for this mum!
"Meal time can be a huge challenge in our house," she says. "In the past, I have cooked two and three meals to keep everyone happy, which is just nuts."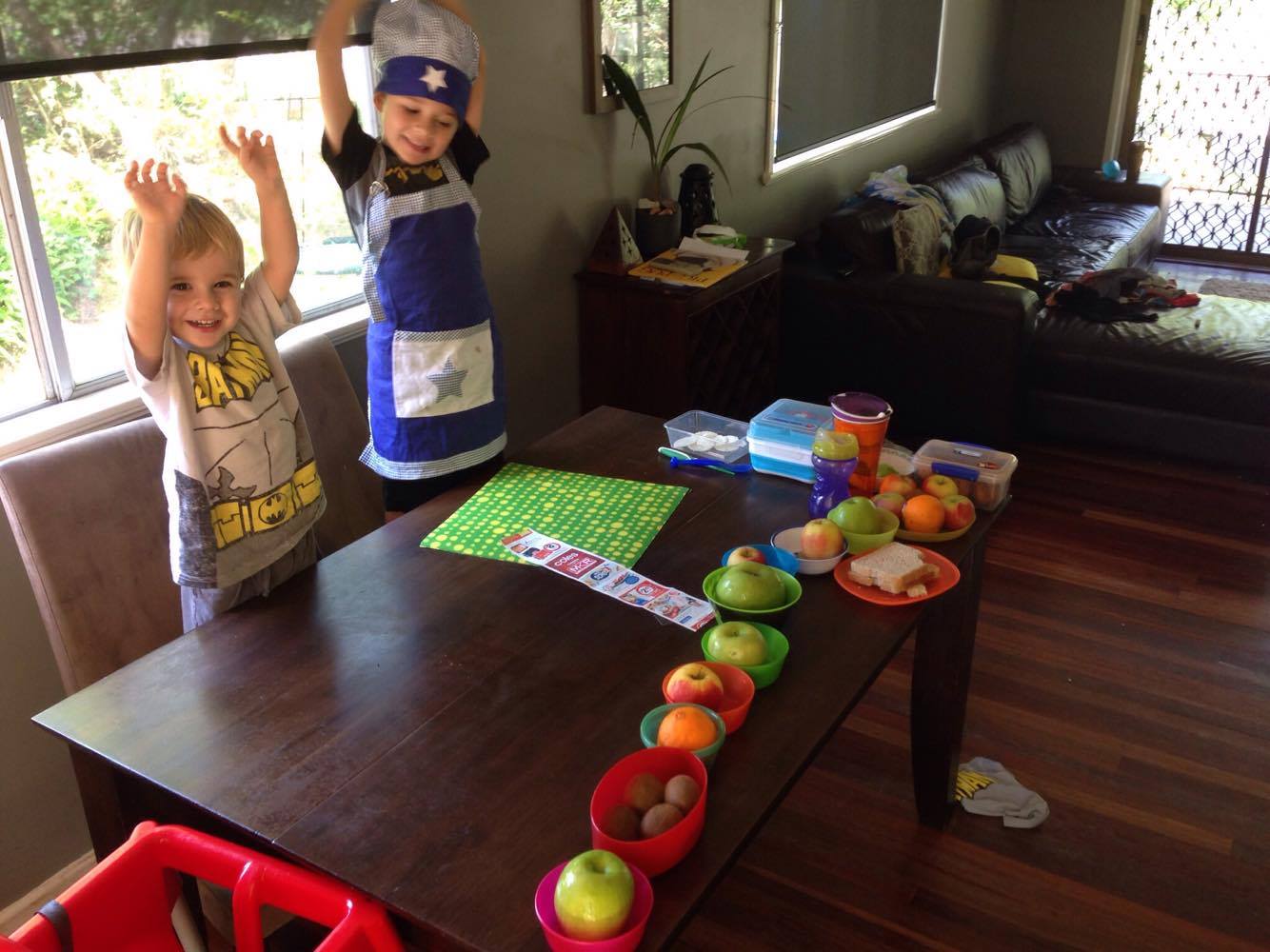 Emma says, "the boys all have their favourite foods and they are very reluctant to try new foods." Goodness, you are not alone Em! We too are familiar with the pickiness of little ones!
However, this incredible mum-of-three says along the way, she has discovered a few handy techniques to encourage her kiddies to try new things! And so far she's seeing great progress.
THANKFULLY – this mum is sharing her MUST-HAVE tips!
Emma's Top Tips For Mums With Fussy Eaters
1. Get Them Involved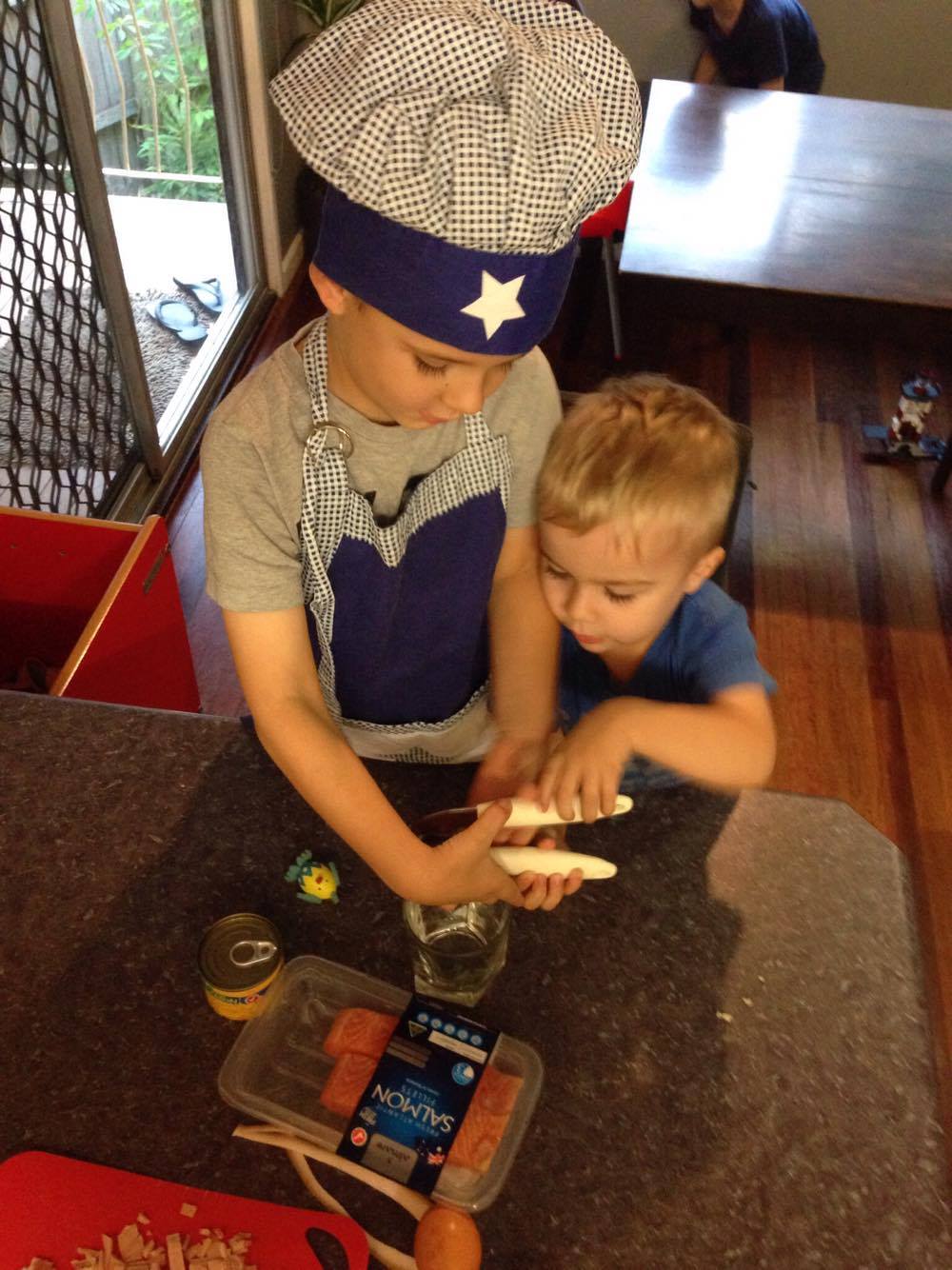 Emma says, "the biggest thing I have changed is getting the boys involved in mealtime food preparation," she says.
"I've always loved cooking and have cooked for the boys since they were babies, but I never really got them involved in the food prep and cooking process. Let's be honest, it's a lot quicker and less messy when I do it myself, but where's the fun in that?"
2. Cook Earlier
Emma says she now starts prepping her meals earlier in the day.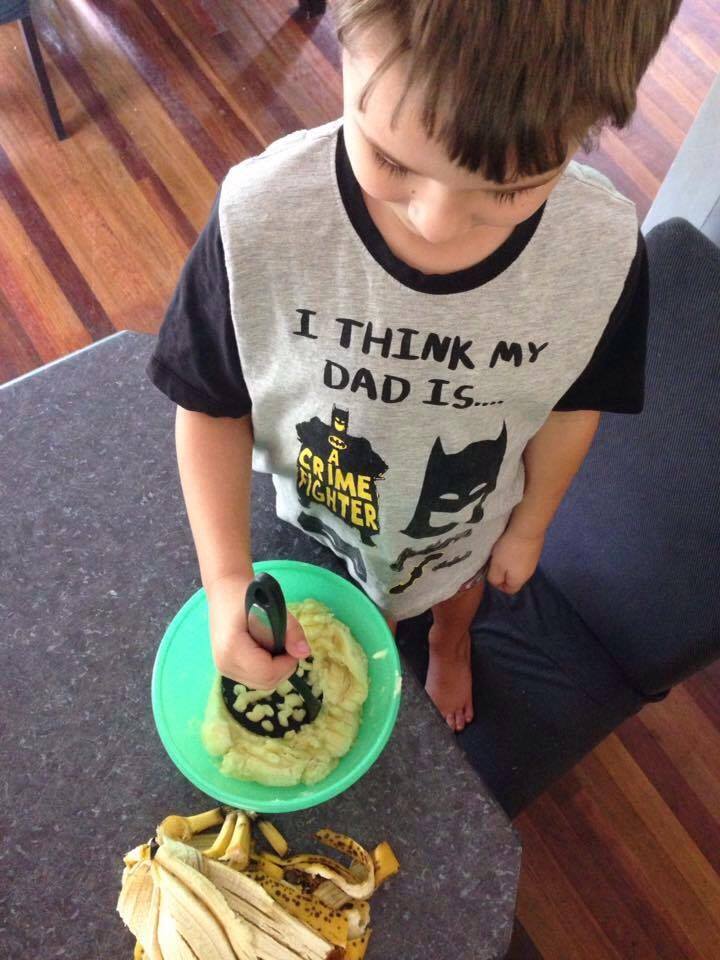 "I don't want it to be a rush at dinner time when everyone is hungry. I have the boys help me so I need to make sure we have enough time to prep," she says. "They love cracking eggs, mincing garlic, measuring and mixing ingredients and collecting ingredients from the pantry and fridge.
"When they are involved they are a lot more open to eating the meal, as they helped make it."
3. Let Your Kids 'Play' With The Food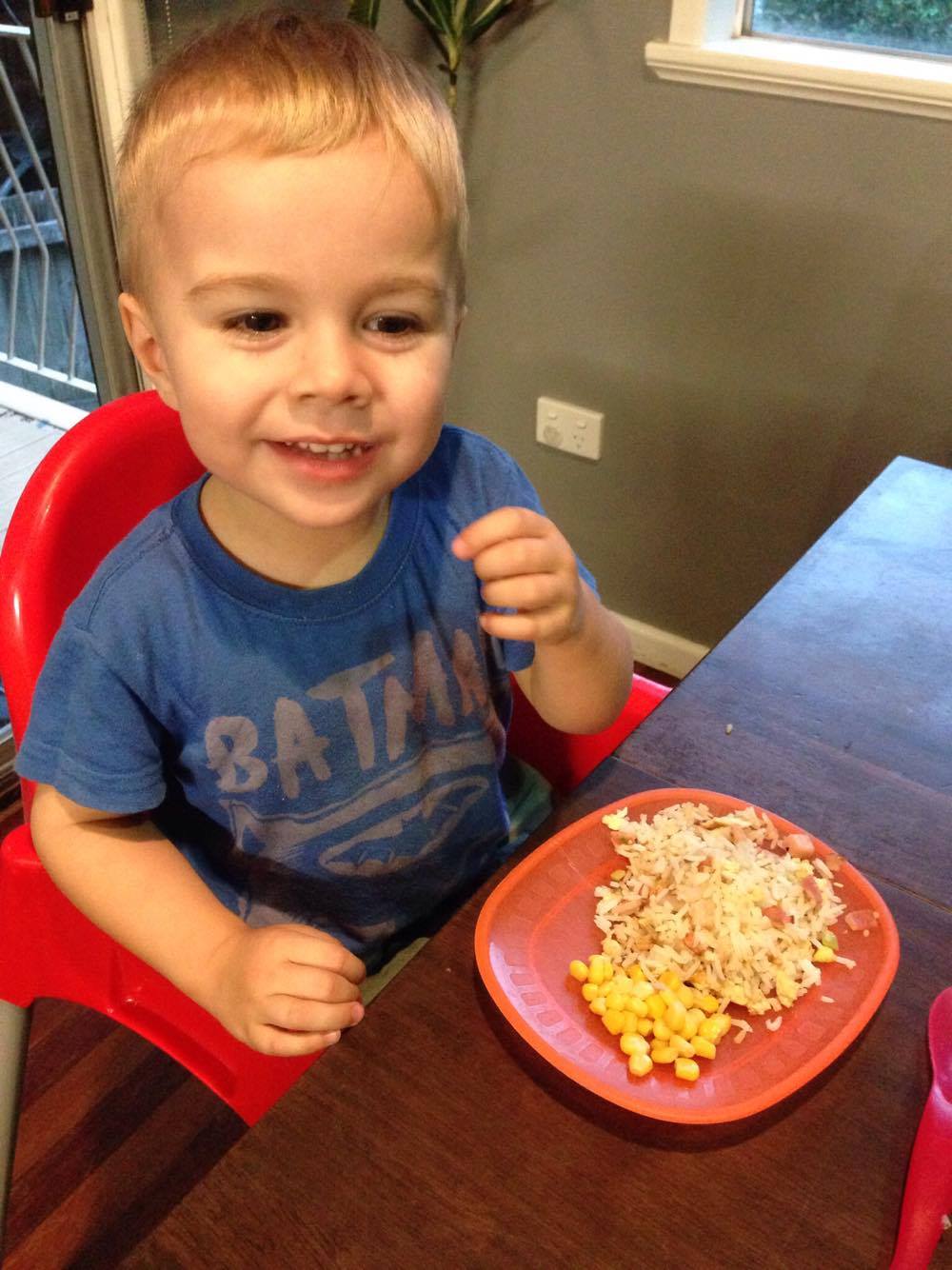 "Have them smell, taste and touch the ingredients for a while," says Emma. "They will be more open to new things when they have a better idea of the food they are making by playing with it."
4. I Let My Kids Have A Say In Meal Time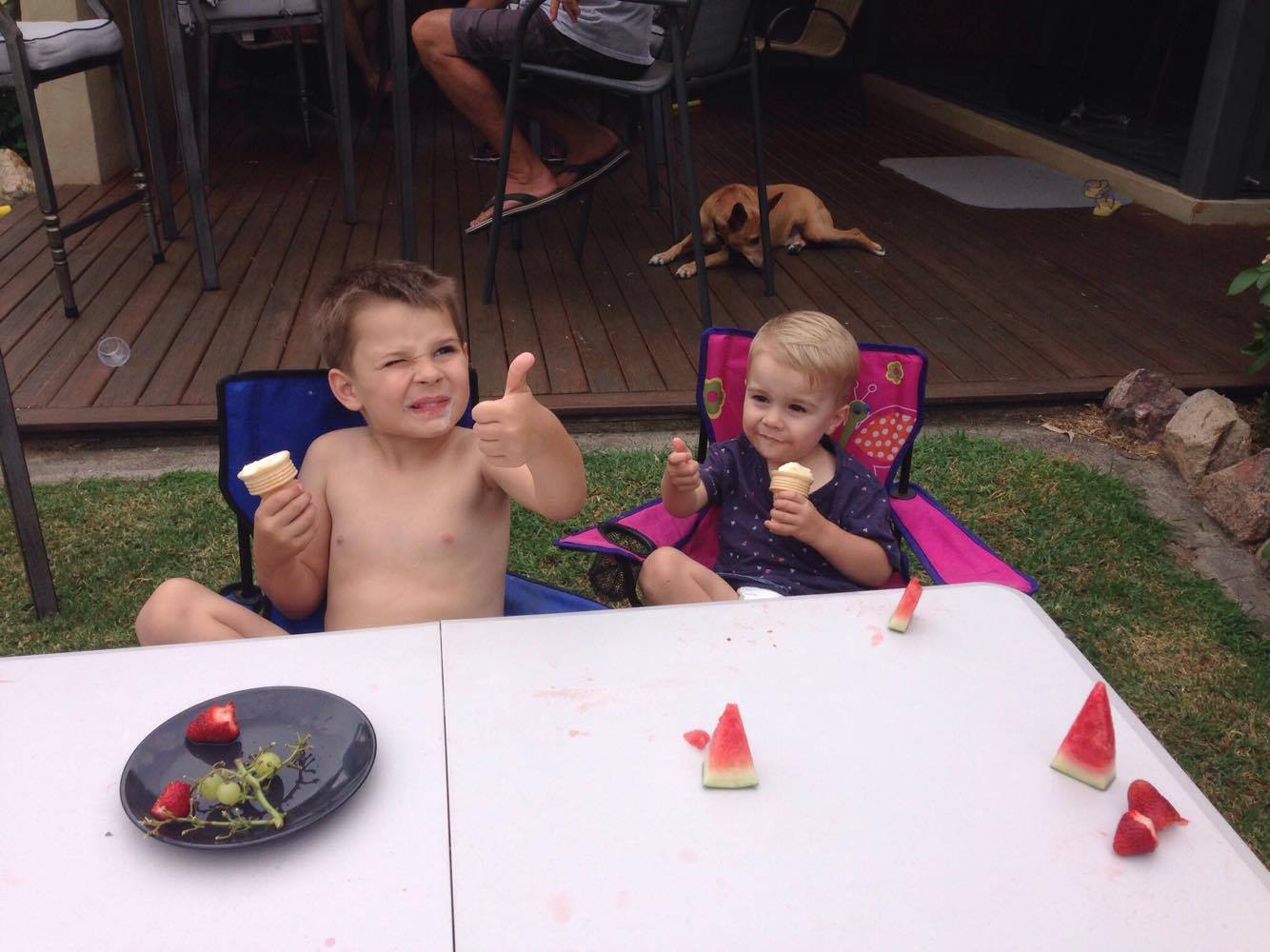 Emma says she asks her kids what they want to eat for dinner.
"If I'm cooking a stir fry then I ask them which veggies they would like to go in and have them collect it from the fridge."
5. I Make Sure I Eat A Wider Variety Of Food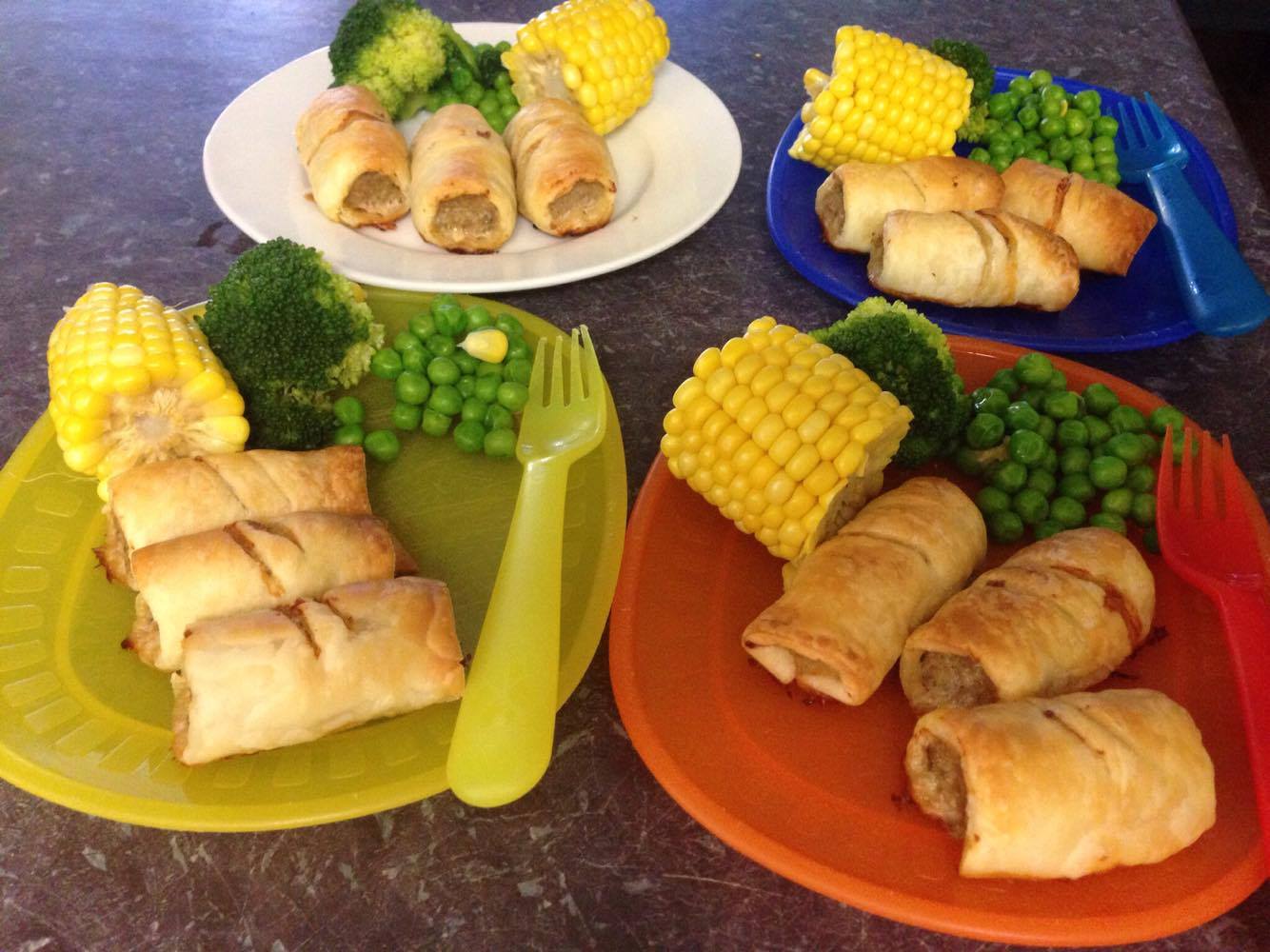 "Kids learn to eat from what their parents are eating," says Emma. "So I always try to eat a variety of different healthy foods to set a good example for them. We all eat dinner together and we also try need foods together. Last week, we purchased a dragon fruit and all had a piece."
What great tips, Emma! It's fantastic to see your boys helping out in the kitchen and taking an interest in food. We will be SURE to get our own kids helping in the kitchen!
Join Our Fussy Eater And Family Friendly 28 Day Challenge
The April 28 Day Weight Loss Challenge is all about family-friendly meals which will not only keep mum happy, but the rest of the family happy!
While The Healthy Mummy's 28 Day Weight Loss Challenges are strictly for mums, the recipes are PERFECT for the whole family to enjoy. Here's to cooking one big, delicious meal your entire family will love!
To find out more about the 28 Day Weight Loss Challenge CLICK HERE and discover healthy  meals that the entire family (including the picky eaters) will love.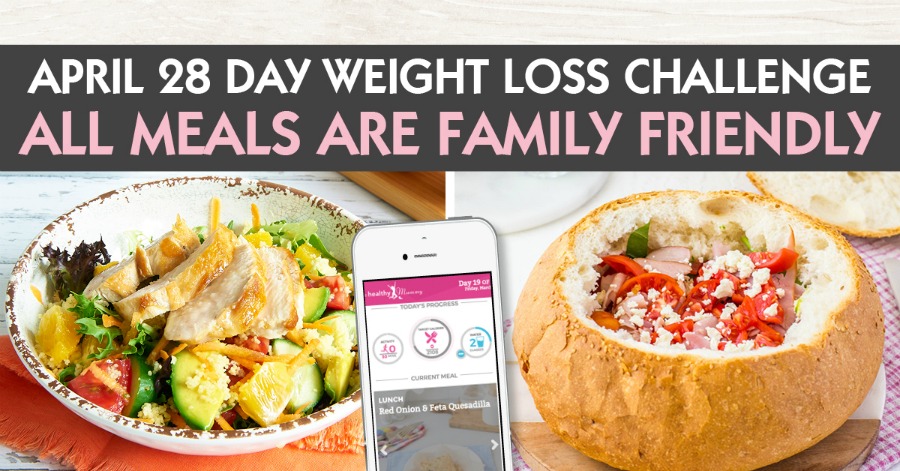 The Healthy Kids Cookbook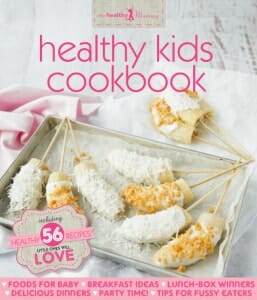 As well as helping mums lead healthy lifestyles with our amazing range of smoothies and our incredible 28 Day Weight Loss Challenges, we are also very much focused on helping kids eat healthy too!
This is why we launched our Healthy Kids Cookbook it comes in a hard copy and an ebook and it's JAM-PACKED full of healthy recipes that even the fussiest eaters will LOVE!
To purchase yours, click here.