Dinner sorted! Mum cooks up 28 meals for less than $2.50 per serve!
Mum of three Stephanie has made 28 delicious, healthy dinners for less than $2.50 per serve, check out her yummy creations here!
Mum of three Stephanie Marriott set herself the challenge of cooking up seven low calorie, family-friendly dinners for under $70. And check out her delicious creations!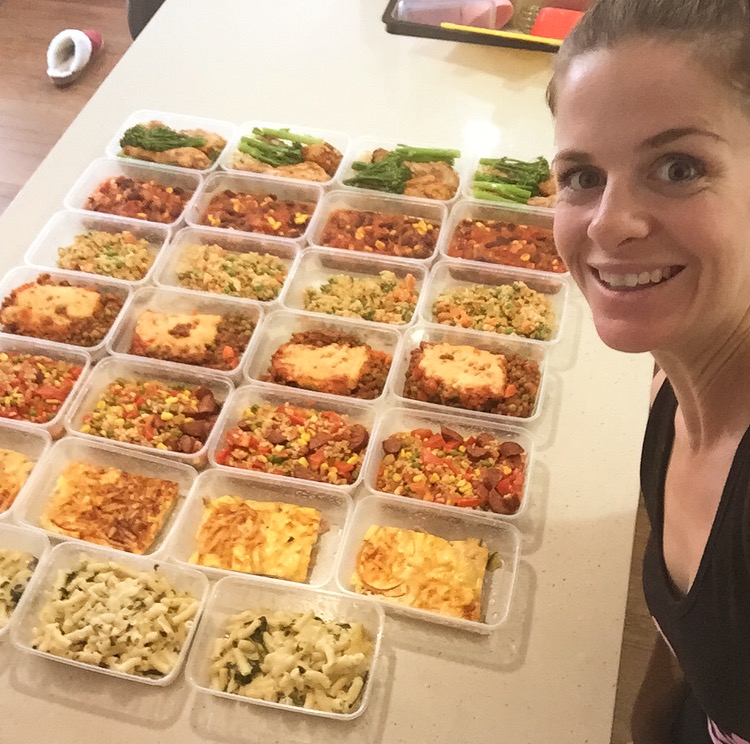 What's for dinner mum?
Stephanie was on a mission to get ahead with her family's dinner. After all, when you're a busy mum, extra time in the kitchen isn't always possible.
Stephanie reveals, "I started looking through the recipes on the Healthy Mummy website and 28 Day Weight Loss Challenge hub. There are plenty of budget-friendly options, most of which have a 'cost per serve' on the recipe." 
To save on costs further, Stephanie surfed the internet. "I did my grocery shopping online so I could have a total cost on my screen at all times," she reveals.
Stephanie's shopping came in at $69.10… that's under $2.50 a serve!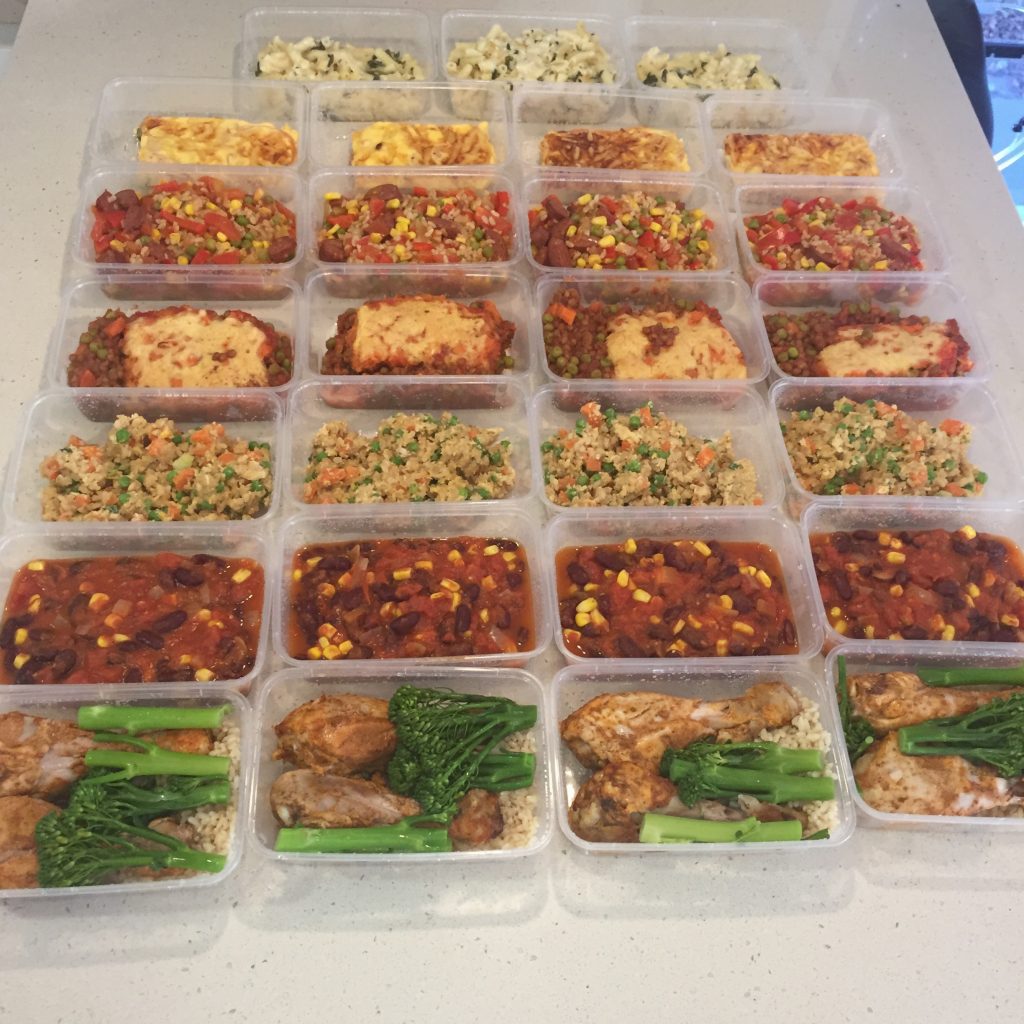 Stephanie does most of her shopping with Coles and generally opts for 'click and collect', where she orders online and picks her groceries up at the collection bay.
"However, about once every 2 months we drive to Costco, and buy some bulk meats, and all of my health food products like cacao, almond meal, coconut oil and chia seeds."
So what did Stephanie make for $69 and 10 cents?
1. Super Simple Vegetarian Chilli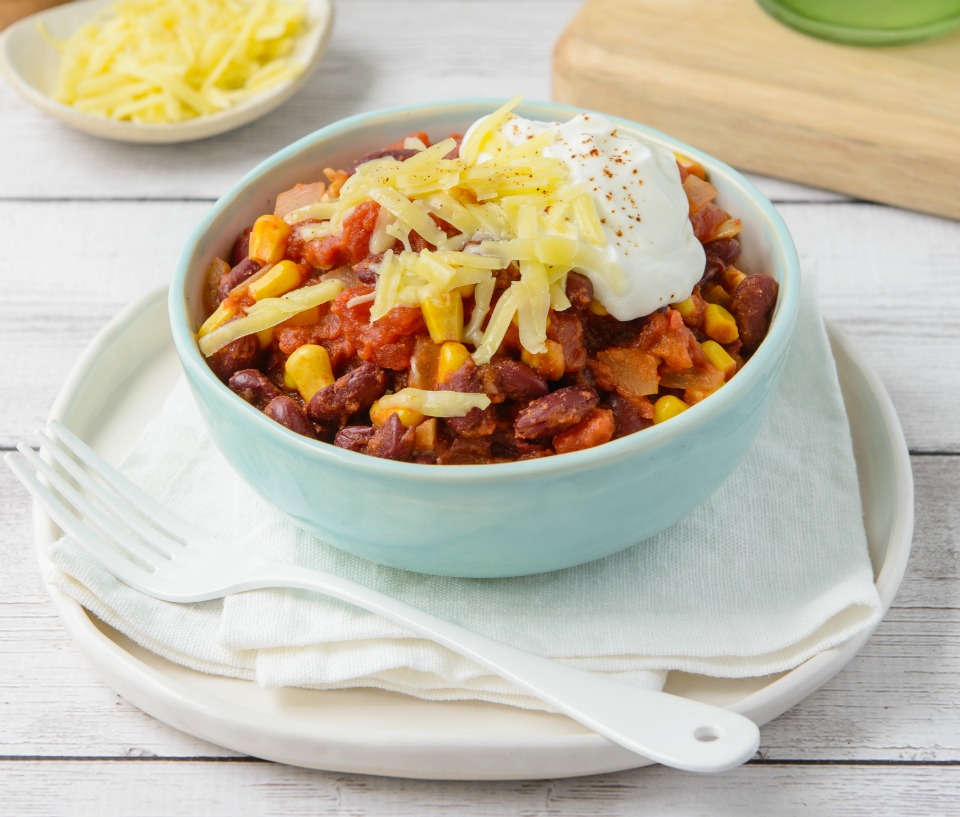 The perfect recipe to make a double batch and freeze for those busy nights when you just don't have time to cook. Feel free to reduce or remove the chilli if cooking for children.
You can get the recipe here.
2. Bacon & Veggie Frittata
Less than 320 cals and ready to go in under an hour.
This recipe can be found in our 28 Day Weight loss Challenge hub.
3. Spanish Rice with Chorizo
The perfect of to dish to whip up in under 15 mins! 
This recipe can be found in our 28 Day Weight Loss Challenge hub.
4. Lentil Shepherds Pie
This is a great vegetarian dish, inspired by a classic Shepherd's Pie, with lentils taking the place of meat.
Get the recipe here.
5. Thai Style Vegetarian Satay Fried Rice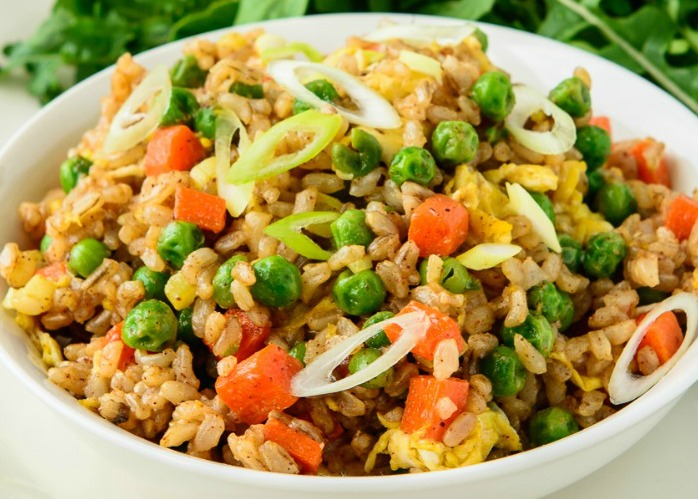 Have a brood of peanut butter lovers? Then this recipe is for your family.
You can grab the recipe here. 
6. Indian Chicken Drumsticks
Let's get spicy!
You can grab this recipe in our 28 Day Weight Loss Challenge hub.
7. Green Mac & Cheese
Who doesn't love mac & cheese? Except this one is loaded with veggies and BETTER FOR YOU.
You can also grab this recipe in our28 Day Weight Loss Challenge hub.
Despite making all these delicious meals – Stephanie admits she had spare basics like eggs, onions, capsicums, tomatoes and cheese left over, "which could easily have made another meal or two."
Stephanie says all her cooking took a total of 3 hours (including clean up) while the kiddies were home.
Stephanie's top tips for mums on a budget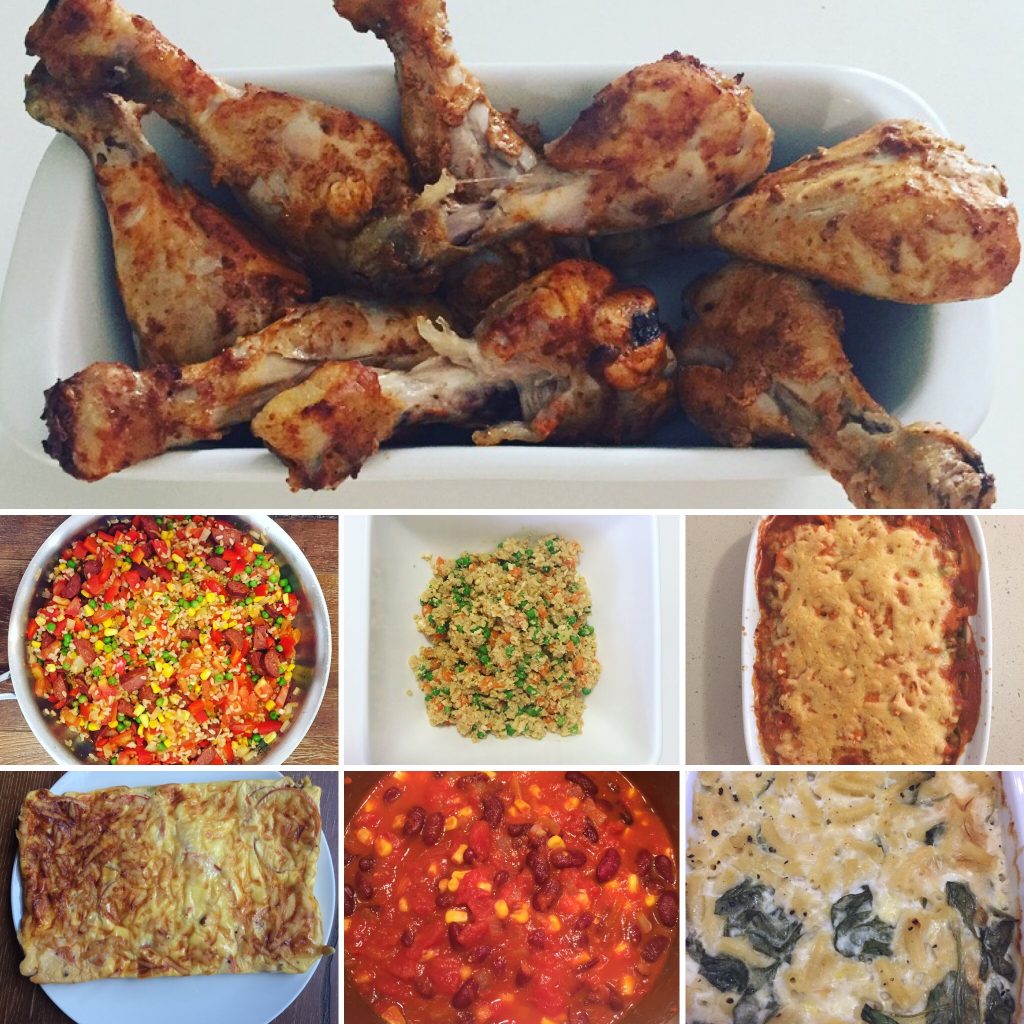 To help other mum's meal prep and save big bucks on meal – Stephanie suggests:
Use a cheaper cut of meat like chicken drumsticks or chuck steak.
Use lentils to bulk out mince meals.
Make vegetarian meals with kidney beans, chickpeas and rice as they're cheap to make but so delicious.
Use dried dates in snacks instead of Medjool dates, just soak them first.
Buy in bulk and shop online if you can so you have an exact idea of how much your grocery bill is.
Way to go Steph! Thanks for sharing your tips and awesome dinner recipes!
What Is This Challenge Hub We've Been Talking About?
The Challenge Hub is home to customisable meal plans, 24/7 social support and realistic exercises that mums can do in the comfort of their own home.
When you join our next Healthy Mummy 28 Day Weight Loss Challenge you'll gain access to the Challenge Hub and thousands of EASY-TO-MAKE recipes, just like the ones you've seen in this post.
Although the Challenge is STRICTLY for mama's – the recipes found in the Challenge Hub are family and budget friendly – meaning the whole family can enjoy them!
To find out more on the 28 Day Weight Loss Challenge click here.
Steph's 28 Day Weight Loss Challenge RESULTS!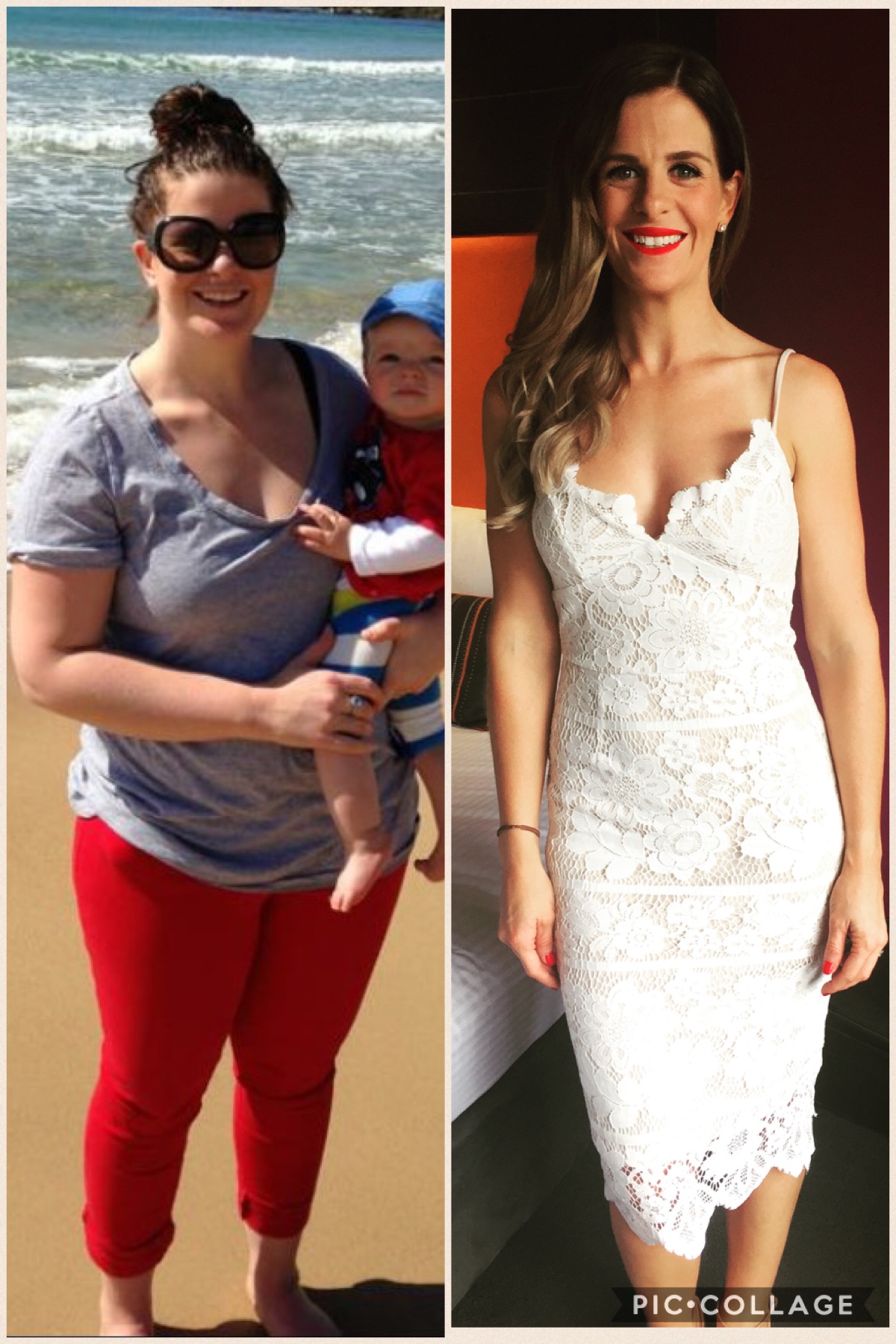 Stephanie started her Healthy Mummy journey on January 1st 2016. She's lost 19kgs* and says since reaching her goal weight she couldn't be happier.
She says since reaching her goal weight of 60-61kg, by following the Healthy Mummy 28 Day Weight Loss Challenges and smoothies, Stephanie is now focused on toning and improving her strength.
"I never in my wildest dreams would have thought I'd have some baby abs under that tummy." 
"I'm incredibly proud of my body now and when I look in the mirror I actually love what I see!"
To find out more on the 28 Day Weight Loss Challenge click here.
*Images and references to kilograms lost are as supplied by the individual in the story. The Healthy Mummy assumes information and photographs supplied to be true in nature and is not responsible for any false misrepresentations or claims relating to their programs or products.