This mum has opened up about the signs and symptoms she experienced while suffering from gestational diabetes when she was pregnant with both of her babies.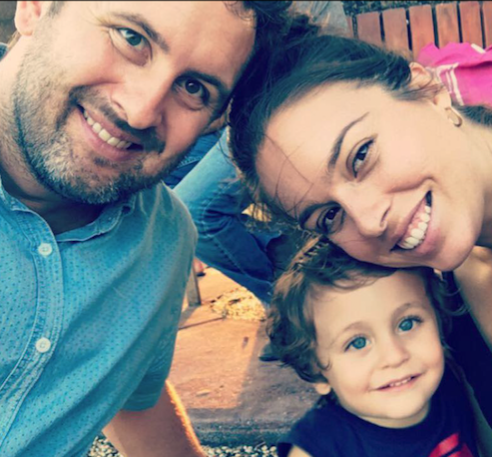 Tamara Mills reveals when she was 24-29 weeks pregnant with her first baby she went for a glucose tolerance test (GTT), a routine test pregnant women have.
"They make you drink a sugar syrup drink in a very short time-frame and test your base blood sugar level, along with the blood sugar level at one hour and two hours post drinking it," Tamara tells The Healthy Mummy.
"I was told that my obstetrician would let me know my results, but I hadn't heard anything for a month. When I called my obstetrician, she told me that if I had not been contacted by the nurse and told they were abnormal, then I had nothing to worry about."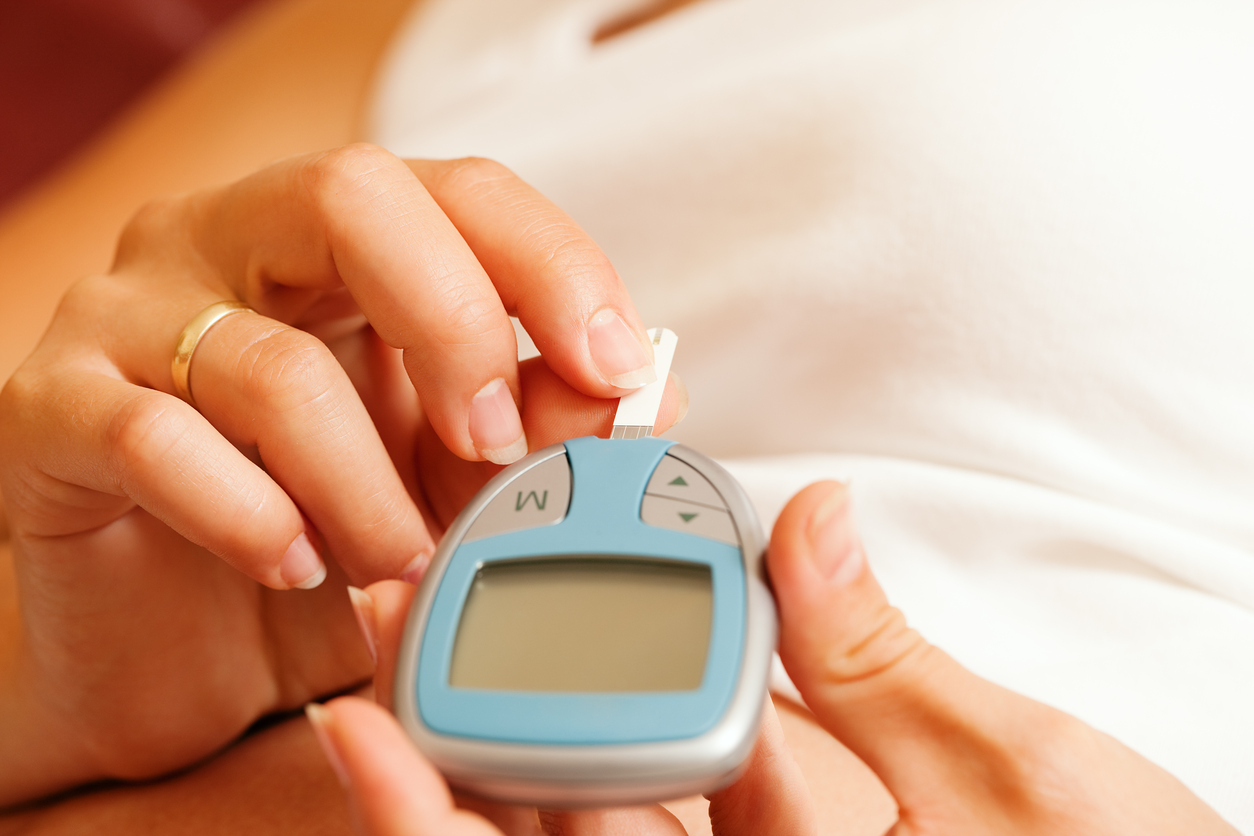 However, Tamara had a feeling something was not right, as she was putting on excessive weight. After calling for her results again, she was told she was suffering from gestational diabetes and that her results had been misplaced.
"As there are so many changes going on in your body during pregnancy that are all normal parts of pregnancy, there wasn't anything obvious that stood out indicating that I had it," Tamara says.
"I was recommended to control my diet and test my blood sugar level four times a day."
10 to 20 per cent of mums experience gestational diabetes when they are pregnant – and this is caused when the body cannot cope with the extra demand of insulin production resulting in high blood glucose levels.
Tamara was advised to minimise her carb intake and eat more balanced meals with a big focus on including enough vegetables and proteins in her diet.
She says: "I actually learned a lot about healthy eating after being diagnosed, as I realised how poor my eating habits were before."
During Tamara's second pregnancy she was again diagnosed with gestational diabetes, this time when she was 26 weeks pregnant.
"The doctor first wanted me to try diet control to manage it, and although I was being very strict with my diet, my fasting blood glucose levels were high," she says.
"I decided to take insulin to help regulate it, as it has been used safely in pregnant women for decades."
Tamara says she suffered from migraines throughout her pregnancy. She also had low blow sugar in the morning, and had to start eating regularly.
"I used to be able to skip meals and eat irregularly, but on insulin, you must eat regularly and not skip meals as this can cause significant fluctuations in blood sugar level," she says.
"You not only have to worry about blood sugar being too high, you have to worry about ensuring that it doesn't drop to low."
Tamara says being diagnosed with gestational diabetes means that she has a higher likelihood than normal of developing Type 2 diabetes later in life.
She adds: "It's important for me to continue eating healthy and exercising regularly in an effort to mitigate this risk."
Thanks so much for sharing your story with us, Tamara!
It's great that you now realise the importance of healthy eating and exercise.
We at The Healthy Mummy HQ encourage ALL of our mums and mums-to-be to maintain a healthy diet. (See below for more information on our Healthy Mummy Pregnancy Eating Plan book).
The Signs, Symptoms and Causes of Gestational Diabetes
Gestational diabetes is diagnosed during pregnancy when your body cannot cope with the extra demand for insulin production resulting in high blood glucose levels, says Diabetes Australia.
It occurs in 10 to 20 per cent of pregnancies during the end of the second trimester, start of the third trimester, and often has no symptoms.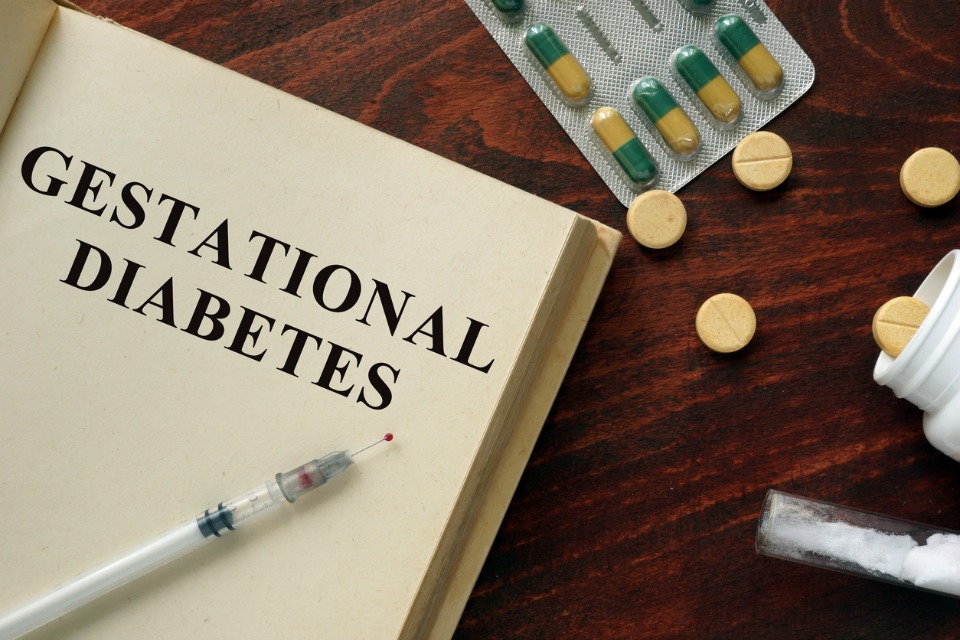 How Do They Test For It?
Most women are diagnosed using a pathology test, which requires a blood sample to be taken before and after a glucose drink. These tests are usually performed between 24 and 28 weeks into the pregnancy, or earlier if you are at high risk.
What Are The Signs?
The most common are frequent urination and excessive thirst. Other signs include thrush and tiredness. In saying that, what pregnant lady doesn't get tired?
Risk Factors For Gestational Diabetes:
Women with a first degree relative with diabetes.
Ethnic groups such as Indigenous Australians, Torres Strait Islanders, Chinese, Middle Eastern and Vietnamese.
Women who are older than 25 years.
Being overweight or obese prior to conception and during pregnancy.
Having polycystic ovarian syndrome (PCOS).
Gaining a large amount of weight during pregnancy.
Lack of exercise.
A deficiency in vitamin D.
Obviously the first two risk factors are unavoidable. However, the remaining ones can be avoided or managed in order to put you in a better health position during pregnancy.
Five Ways To Lower The Risk Of Getting Gestational Diabetes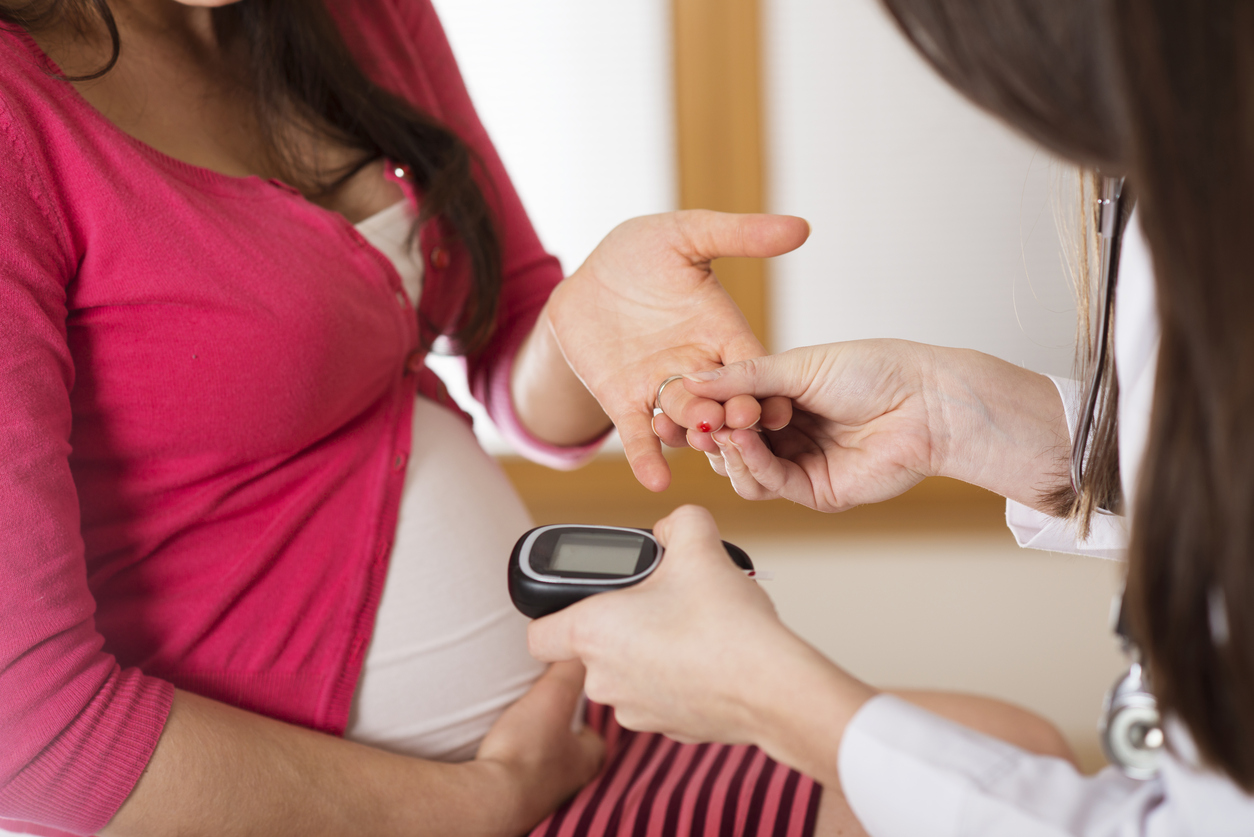 1. Before you get pregnant, it is ideal if you are at a healthy weight.
2. Speak to your health professional to talk about how your PCOS symptoms can be managed.
3. Being mindful not to 'eat for two'. You should be aiming for quality not quantity.
4. Remember to be active, light exercise is recommended during pregnancy. But don't push your body too much.
5. Replenish your vitamin D levels buy getting some sunlight or talk to your doctor about taking supplements.
Basically you should eat a range of real wholefoods and avoid starchy, sugary foods and processed foods. Of course exercise regularly before pregnancy and throughout also helps.
Herbs such as fenugreek and cinnamon are amazing to help balance blood glucose, and you can have them as teas or cook with them safely during pregnancy.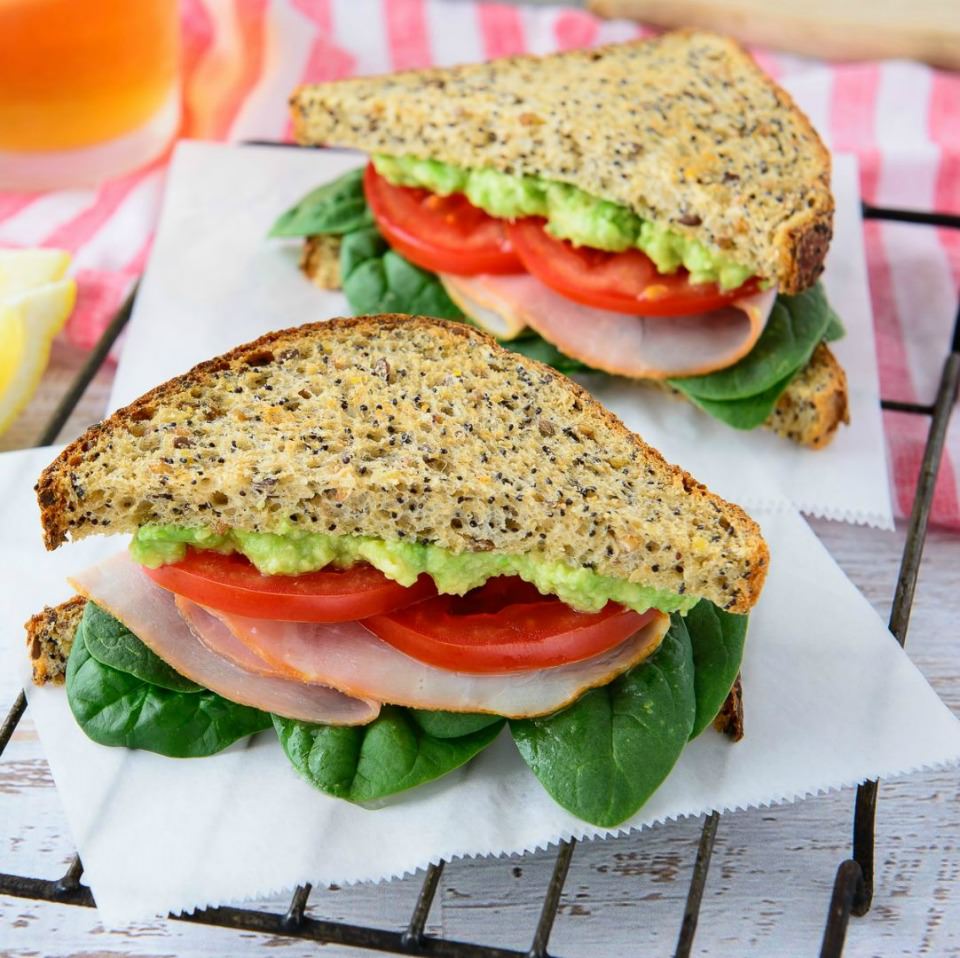 How Is Gestational Diabetes Managed?
Gestational diabetes can often initially be managed with healthy eating and regular physical activity. But there are three basic components in effectively managing gestational diabetes.
Monitoring blood glucose levels.
Adopting a healthy eating pattern.
Physical activity.
Can Gestational Diabetes Affect My Baby?
If gestational diabetes is not well looked after (blood glucose levels remain high) it may result in problems such as a large baby, miscarriage and stillbirth.
A large baby can create the risk of injury at delivery, caesarean delivery, forceps delivery. There's a chance baby will be looked after in special care until glucose levels stabilise after delivery.
Other complications may include pregnancy loss and premature delivery. If any problems occur, the hospital will care for you and your baby.
Does It Go Away?
According to some health experts, there is a very good chance that your diabetes will go away immediately after the delivery.
This is especially true if your diabetes was controlled with only a meal plan and exercise during pregnancy. You should continue to check your blood glucose levels for at least several days to make sure your diabetes is actually gone.
Women with a history of gestational diabetes frequently develop type 2 diabetes later, though, so check you'll have to be checked for type 2 every one to three years.
For more information on gestational diabetes visit the Diabetes Australia website here.
How Can You Improve Your Diet?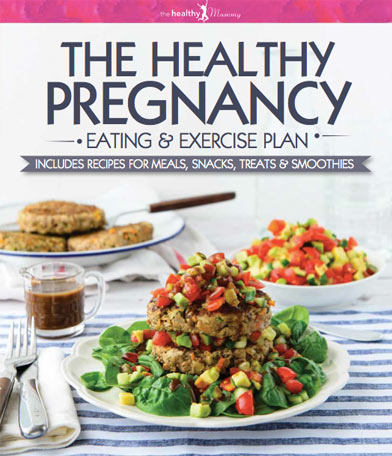 Following the Healthy Mummy Pregnancy Eating Plan (HMEP) is a good start!
This provides excellent breakfast suggestions. Eating breakfast is important as it starts digestion and metabolism for the day. Breakfasts should consist of porridge or eggs, wholegrain cereals or breads or low fat and low sugar yoghurts. Toast toppings such as jam or cereals that are high GI are best avoided.
As the HMEP suggests eat high fibre foods, and mix up your meals. Eat salads including rainbow colours of veggies. Use natural sweeteners in foods such as blueberries, raspberries and grapes. Include nuts and legumes in meals and snacks rather than eating biscuits and cakes.
You have heard it many times before DRINK WATER! If you feel like a sweet drink add fruit slices to your water. Add ice, it always makes it refreshing. Have a smoothie. The Healthy Mummy Smoothies are low GI.
To purchase yours, click here.
The Healthy Mummy Pregnancy Smoothie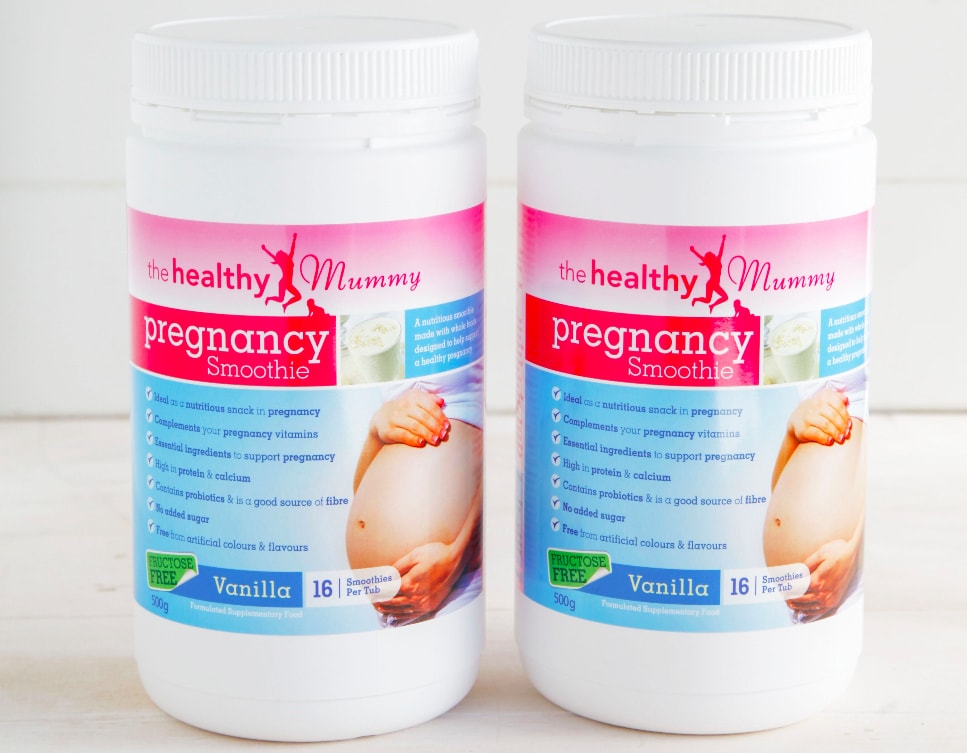 The Healthy Mummy Pregnancy Smoothie is a convenient and easy supplementary food, designed to complement your existing pregnancy vitamins or supplements, to help you meet the extra protein, vitamin and mineral requirements during your pregnancy.
Please download the Pregnancy Smoothie Fact Sheet on the smoothie here
You can also buy the Pregnancy Smoothie in our shop here.
The pregnancy smoothie is also free  of all chemicals, fillers and artificial ingredients, has no fructose in, no added sugar in and uses high quality dairy protein sourced from grass fed cows in New Zealand.
How can the smoothie help?
HEALTHY INCREASED CALORIES – Additional nutrients and calories are needed in pregnancy to support the mum and the baby – and the smoothie is a convenient and tasty way to increase your calories in pregnancy whilst nourishing your body
MORNING SICKNESS – If you are suffering from morning sickness and find eating food difficult – the smoothie is a great way to nourish your body with a easy to drink smoothie- it also contains ginger.
TIREDNESS – If you are feeling exhausted, the smoothie is a nutrient dense snack high in protein, B vitamins and low constipation iron to help keep energy levels up
CONVENIENT- if you are struggling to find the time or energy to eat nutrient dense and healthy foods then the smoothie will be a great help. You could also have it as a quick breakfast by adding fruit, oats and vegetables to your smoothie to further increase calories
PROTEIN & CALCIUM – It is ideal as a high-protein, high-calcium snack in pregnancy with each smoothie giving you 15g of high quality protein
You can all see all FAQ on the smoothie including a list of all the ingredients, use in gestational diabetes, RDI's for pregnancy of vitamins and minerals when you download the Pregnancy Smoothie Fact Sheet on the smoothie here
You can also buy the Pregnancy Smoothie in our shop here.