To lose weight, you need to exercise AND eat well. This beautiful mama made the mistake of thinking she could eat whatever she wanted if she exercised.
Sascha Farley has since joined the 28 Day Weight Loss Challenge and learnt that losing weight and living a healthier lifestyle is all about BALANCE.
And not only has the mum-of-two lost 33kg, but she's also using her diet to help tone her booty. Here's how…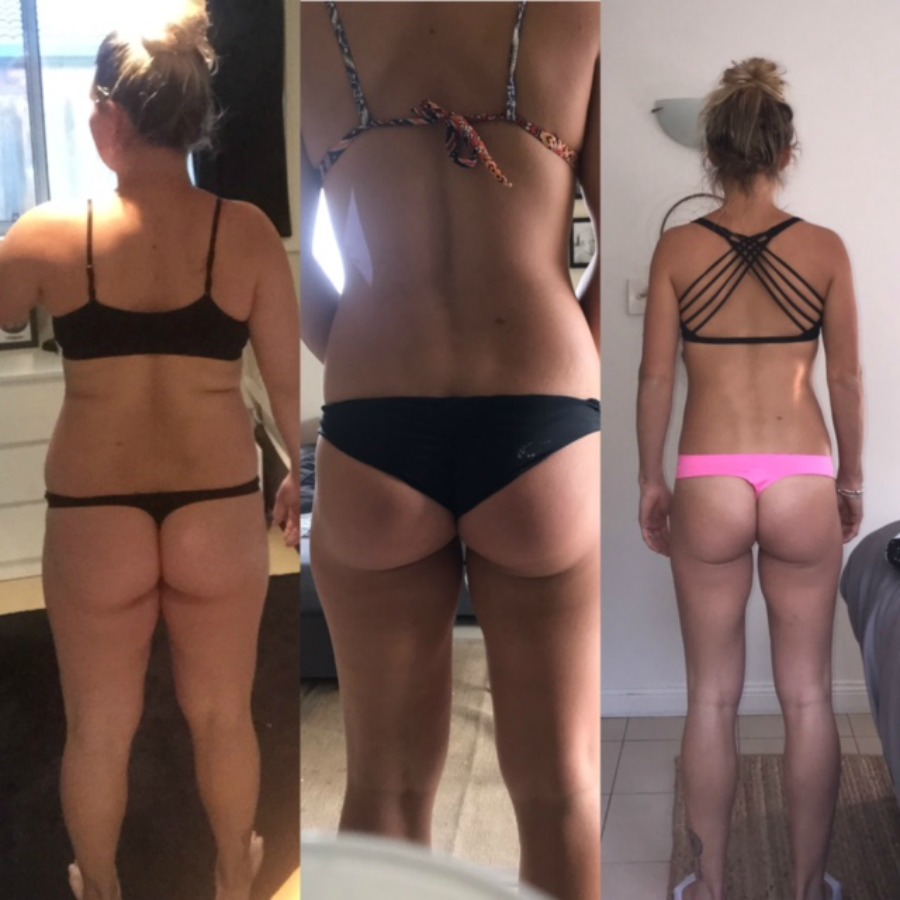 How Sascha is eating her way to a better booty
"I used to think I could just exercise off whatever I ate, but then I learnt the true meaning of 'you can't out train a bad diet'. It was a big game changer for me," says Sascha.
"Making my calories count has been the biggest game changer for me as well as making sure I'm eating ENOUGH."
By working out your BMR and daily energy needs you will find it a lot easier to lose weight and find weight loss a lot more sustainable. You can keep track of your BMR in our 28 Day Weight Loss Challenge App.
You can then use our Challenge App to customise your Meal Plan – to ensure you are HITTING your calorie target.
Looking for a lifestyle change, not a quick fix
Sascha reveals she 'overindulged' in both of her pregnancies, but it made the aftermath 'harder'.
"I wanted to find a lifestyle, not a quick fix like I had done in the past and The Healthy Mummy has enabled me to live a better life day today," says Sascha.
"This has been possible by choosing better alternatives instead of cutting things out. You name it and The Healthy Mummy has a healthier version."
When it comes to food on the 28 Day Weight Loss Challenge Meal Plan and App Recipe Hub, there are over 3,500 healthier versions of your favourite food. Think brownies, pasta, stir-fry and pizza.
Sascha reveals before the Challenge, she was either eating too big of portions or skipping meals altogether.
But since eating healthily, she's noticed a change (for the better) in her booty AND her cellulite has diminished.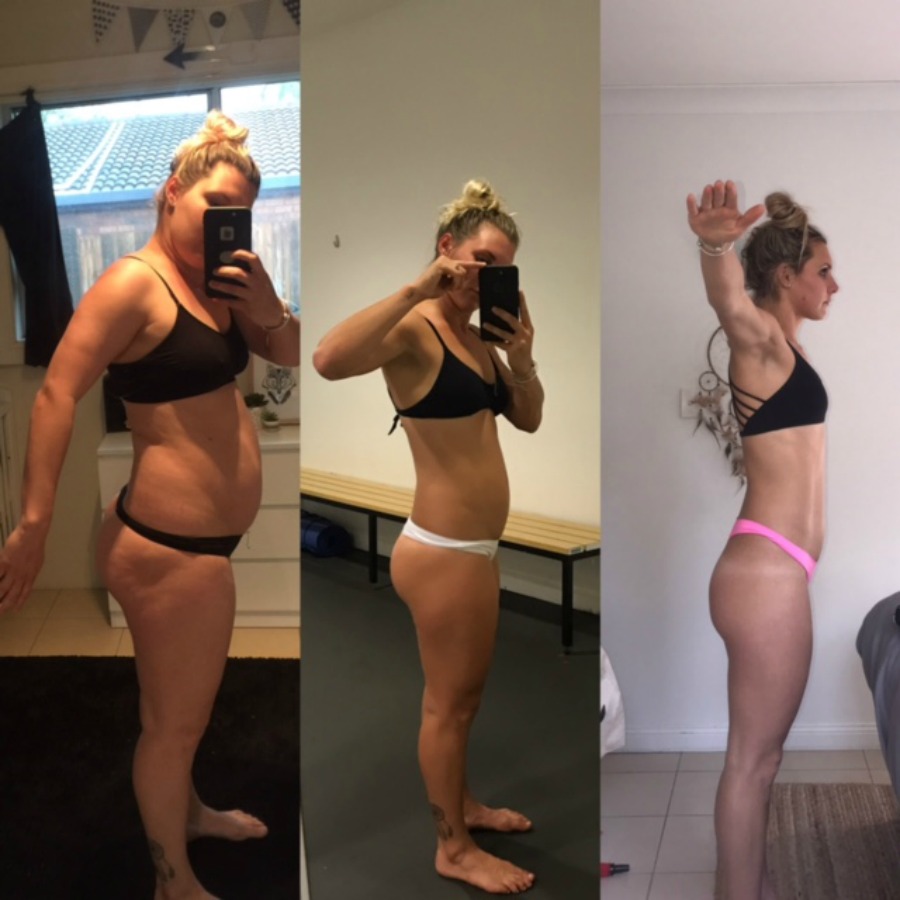 Bye bye cellulite
"Eating healthily has enabled me to drop fat and I find that food determines about 80 per cent of your body composition while exercise determines the size and shape of your muscles," she says.
"Since I've been eating healthily, I've noticed my skin is tighter and smoother. I'm also making sure I'm drinking enough water to banish any cellulite."
And the results are clear to see. Sascha is looking fit and fabulous – and her booty is tighter and more toned than ever before.
Sascha reveals in the first five months on the 28 Day Weight Loss Challenge, she lost 25kg with no exercise just from eating healthily and watching her portion sizes and has since gone on to lose 33kg altogether.
"What I eat is exciting and full of variety – nothing is off limits and my family love it too," she says. "Now I exercise but I rely on food to get me through, as in my busy life with two young kids, exercise is hit and miss at times."
Awesome work! You're looking incredible, Sascha!
Sascha's AMAZING 33kg weight loss story with The Healthy Mummy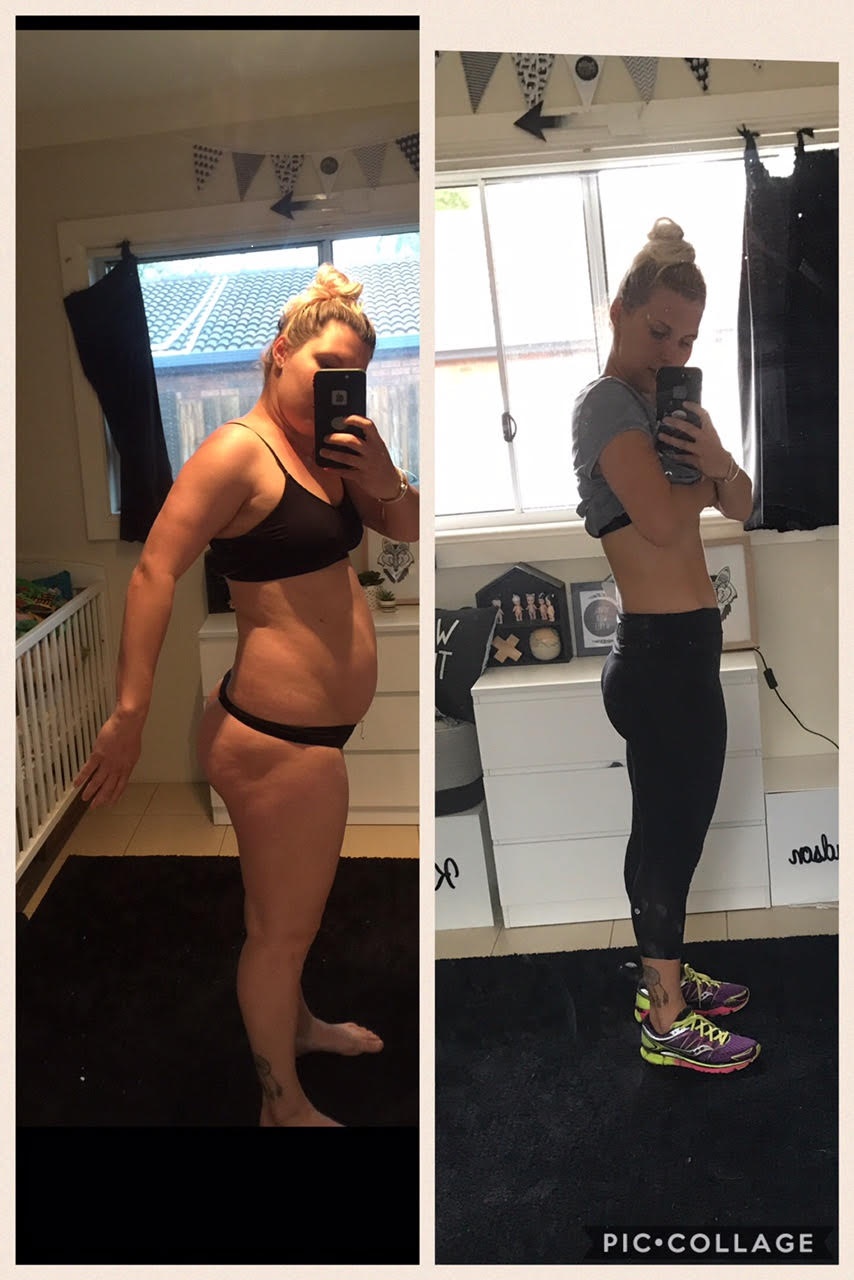 The 28 Day Weight Loss Challenges has helped Sascha lose 33kg in 9 months!
After some dangerously low-calorie diet attempts to lose her baby weight, Sascha jumped on board with The Healthy Mummy. This mum has since DOUBLED her calorie intake, lost weight and is keeping it off.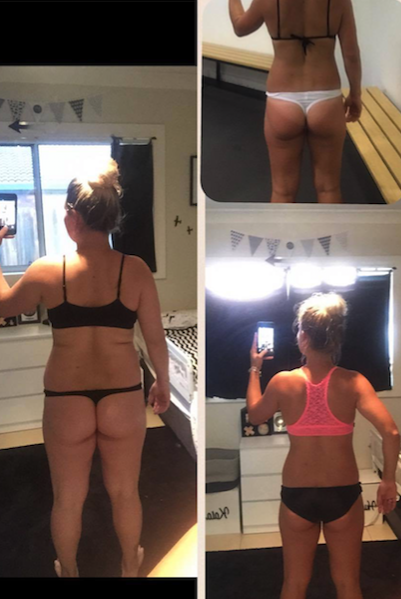 "I overindulged in both my pregnancies by choice, but it made the aftermath harder. I had started following The Healthy Mummy Facebook support group and signed up for the 28 Weight Loss Day Challenges.
"Knowing I am making the right choices, especially when it comes to 'treats' has been the biggest learning for me.
"I've always got 2-3 healthy dessert treats ready for my sweet tooth hits. With education comes freedom and The Healthy Mummy program has given me that."
Learn more about the 28 Day Weight Loss Challenge
Our 28 Day Weight Loss Challenge is an affordable, customisable program designed to help mums reach their weight loss goals and tackle their health.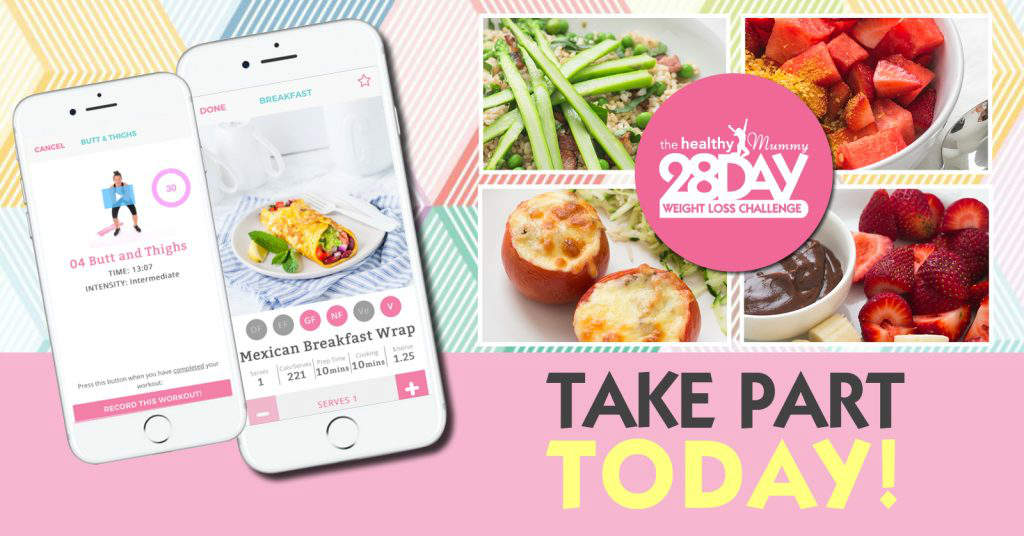 Our Challenge entails:
28 days of at home exercise routines (no gym needed) – with video instruction
Customisable and breastfeeding friendly meal plans
Time-efficient exercises for busy mums – under 30 mins
Challenge combines Pilates exercises with interval and circuit training (HIIT)
Suitable for basic to advanced fitness levels
Home to thousands of EASY-TO-MAKE recipes!
To find out more on the 28 Day Weight Loss Challenge click here.