This mum makes feeding a family of 4 for under $160 look EASY
Kaitie Purssell is a meal prep queen by reputation, she is the master of stretching a dollar and coming up with creative ways to meal prep whilst staying inside a moderate budget.
How does she do this so seamlessly? She used the tools of the 28 Day Weight Loss Challenge to her advantage.
By using the budget friendly option, Kaitie is issued with recipes and ingredients that are well and truly inside her budget while still being able to create whole, delicious recipes to reach her weight loss goals.
Kaitie set herself a challenge to feed her family of 4 for under $160 this week and she succeeded with flying colours PLUS leftovers!
See the yummy results below.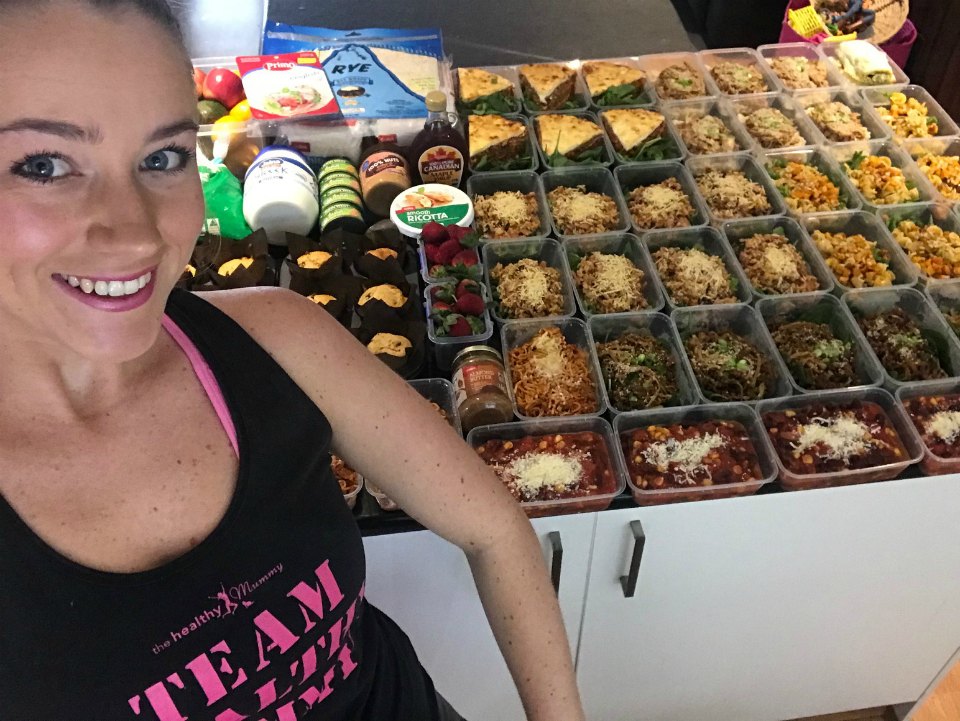 How to feed your family on a budget
All up the busy mum made 50 meals showing that you can eat healthy on a BUDGET.
Kaitie says "I could easily stretch this over 2 weeks with topping up on milk, bread, fruit and salad."
Some ways that Kaitie stretched her $160 budget was using grated carrot in all the mince dishes, she bought 3 star mince and bulked it out with tinned lentils and grated vegetables.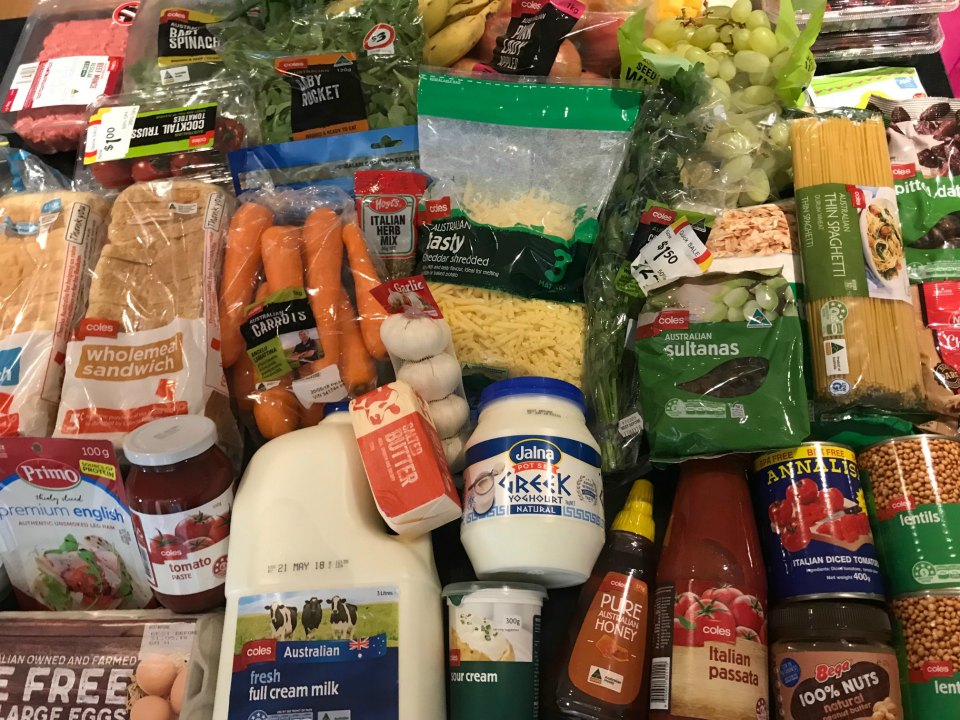 "I chose the cheapest brands whether that was home brand or an on sale brand. I also tend to cook a lot with similar ingredients and have some pantry staples such as cinnamon, wholemeal flour and some herb," she said.
Kaitie also got ingredients for multiple other snacks, breakfasts and lunches which included Healthy Mummy recipes like, Snickers mousse, Weetbix balls, Apple & peanut butter, Banana sushi, Greek yoghurt & berries, Tuna & salad wraps, Ham sandwiches, Boiled eggs, Apple & cinnamon porridge and extra fruit for lunchboxes.
All the recipes Kaitie used are from the 28 Day Weight Loss Challenge so you can easily re-create AND stay on top of your weight loss goals!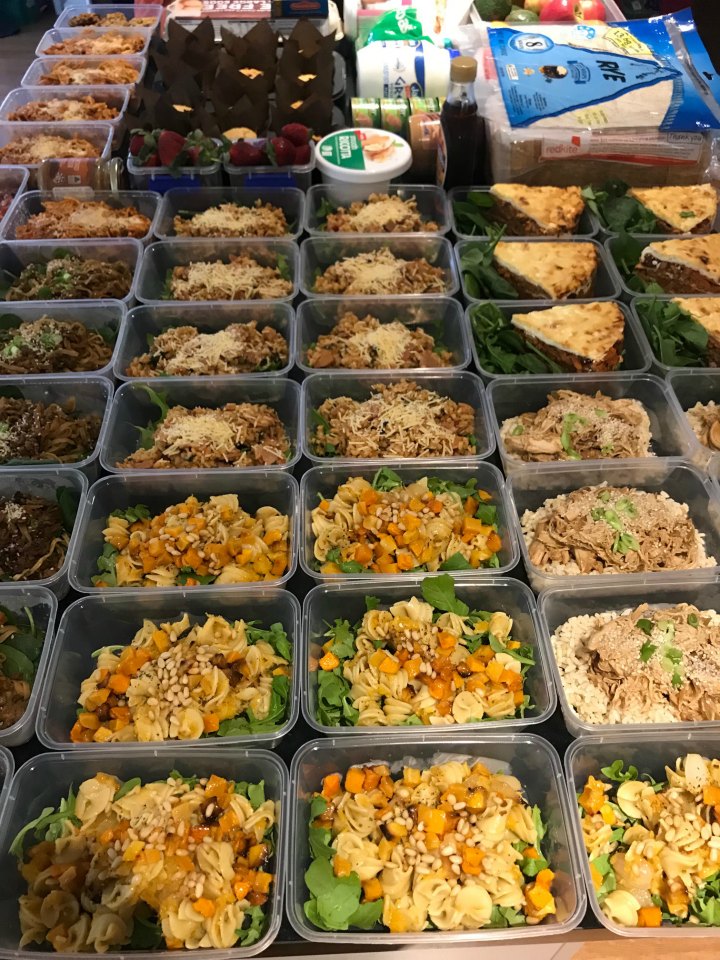 Over the weekend Kaitie made:
6x Mexican Lasagne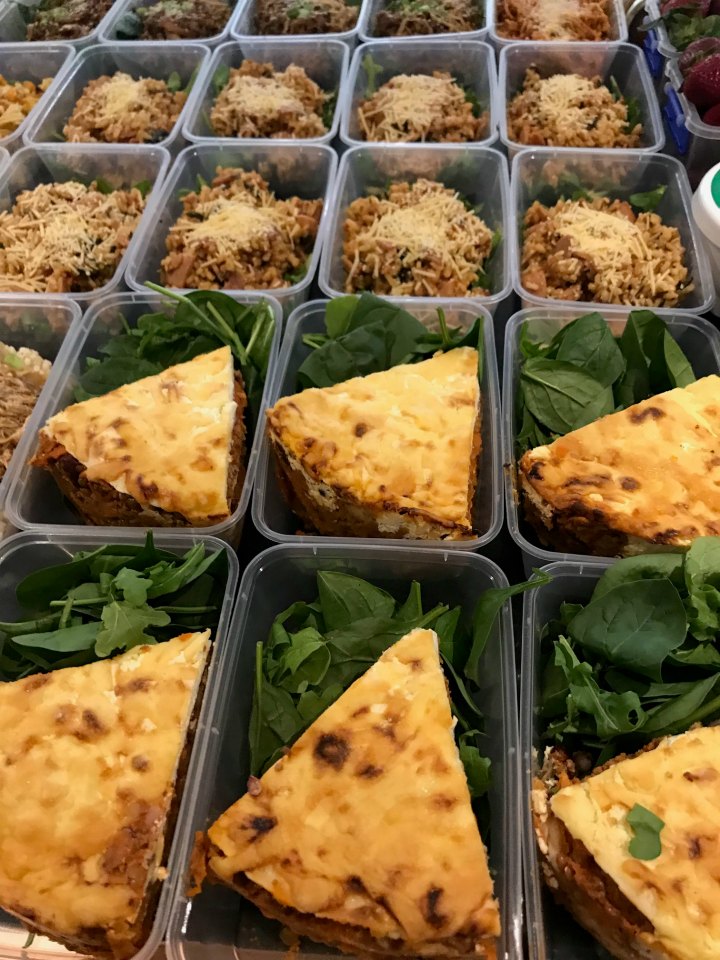 6x Asian Chicken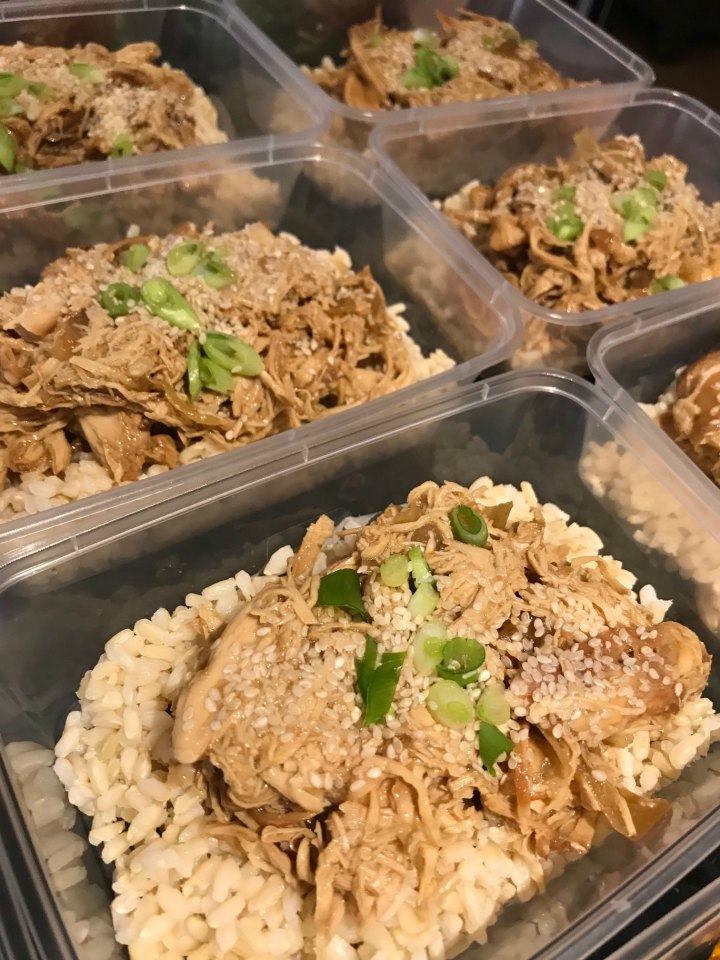 7x Pumpkin & Pinenut Pasta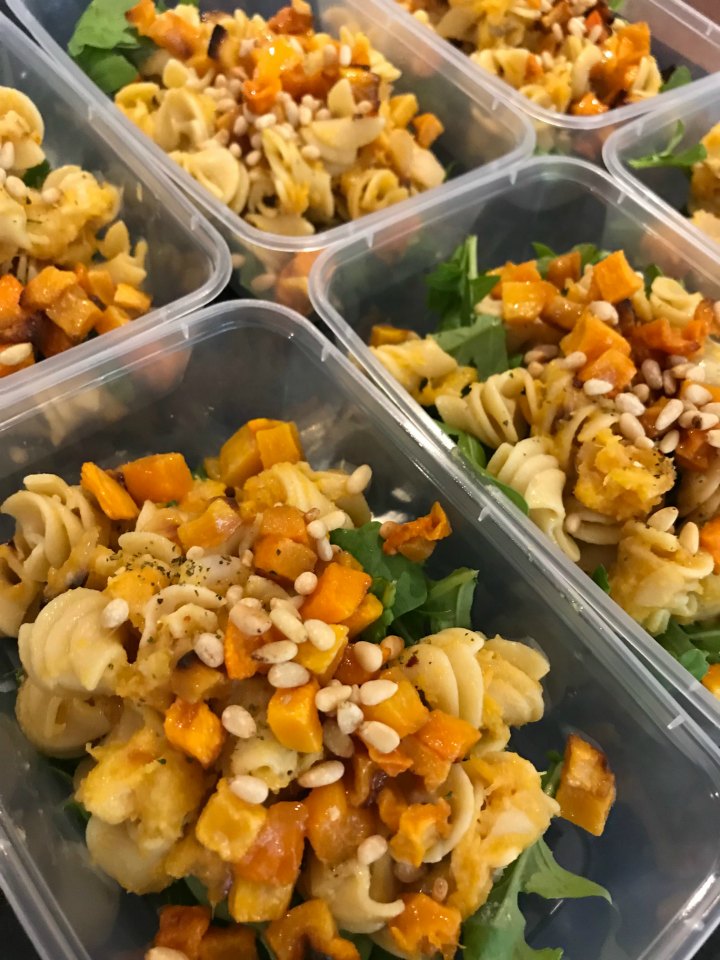 28 Day Weight Loss Challenge recipe.
6x Spinach, Pesto & Ricotta Rolls
8x Bacon, Spinach & Tomato Risotto
28 Day Weight Loss Challenge recipe.
6x San Choy Bow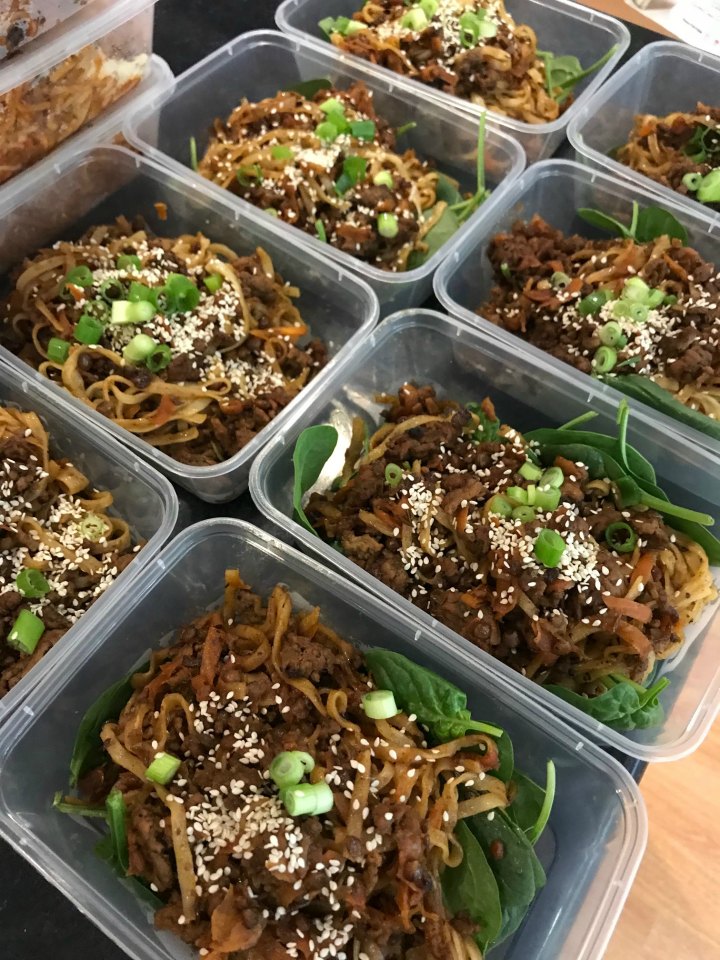 5x Vegetarian Chilli
6x One Pot Spaghetti Bolognese
12x Oat Biscuits
28 Day Weight Loss Challenge recipe.
12x Wholemeal Choc Chip Muffins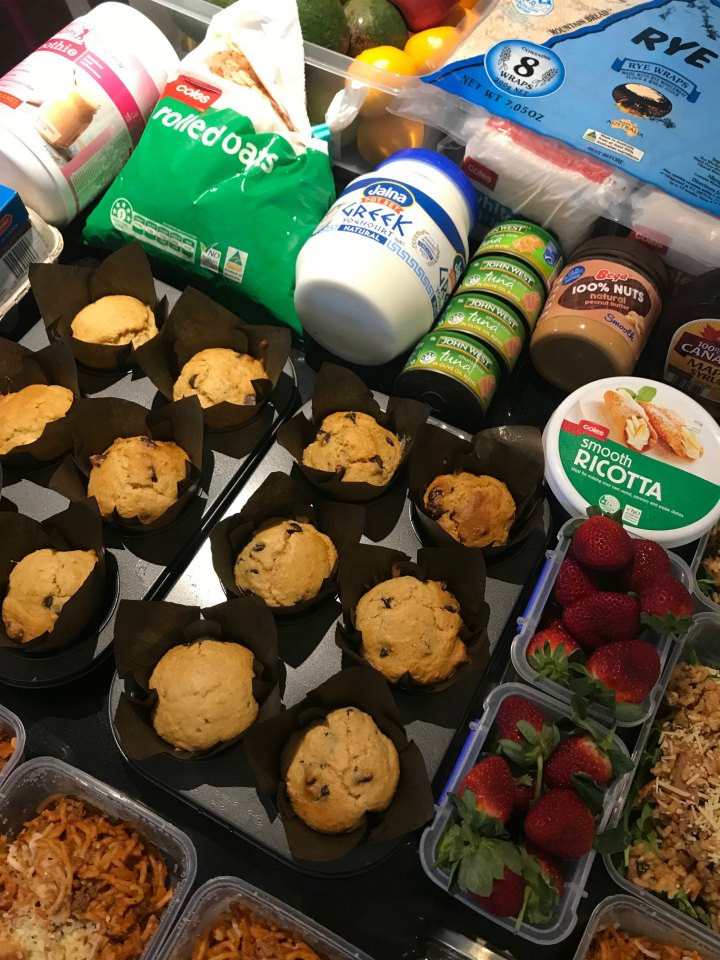 Inspired by Kaitie's meal prep?
Try it yourself using the 28 Day Weight Loss Challenge and it's tools to help YOU achieve your goals!
Here at The Healthy Mummy we are all about helping mums lose weight and get healthy. Our 28 Day Weight Loss Challenge has over 4,000 healthy, family-friendly recipes and more than 350 exercises and 24/7 support from fellow mums to help you achieve your goals.