Wow! This incredible mama has lost 15kg* AND by working out WITH THE KIDS! Here at Healthy Mummy H.Q we are BEYOND IMPRESSED!
There is no doubt this inspiring mum is the queen of multi-tasking (and reminding us that working out with kids can be easy)!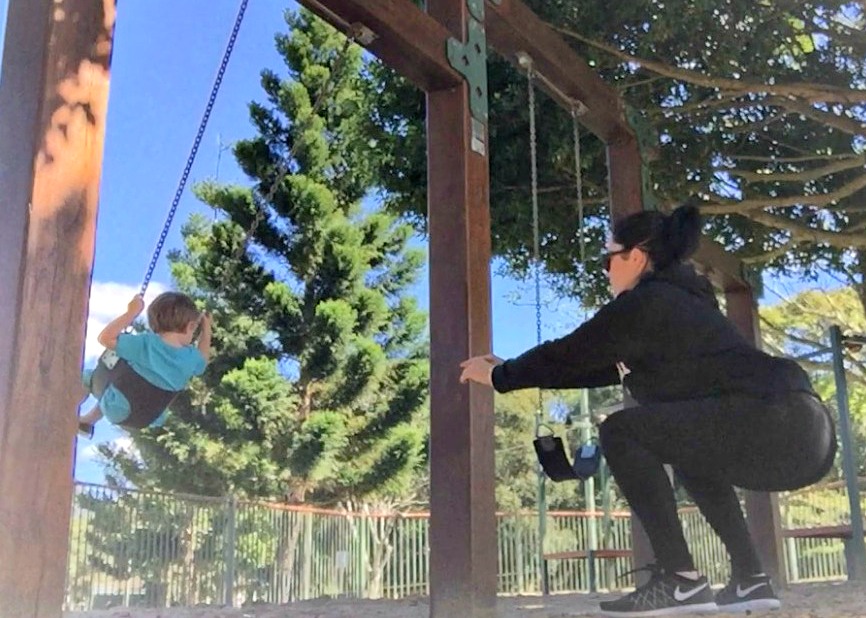 Ash Tells Us How It's Done…
"Another month and another 4 weeks will bring me closer to my fitness goals. I've already lost 15kg and I have another 12kg to go, using the 28 Day Weight Loss Challenges."
Ash says, "Let's be honest, our children are a big part of every single thing we do and why we do it. 
"They watch us so closely even when we think they aren't, they are mimicking everything we do. So why not be the role model in exercising?! Why not include them?! Why not make it fun?
"Exercising doesn't have to be a structured video routine, it doesn't have to be a marathon….. It can be fun! "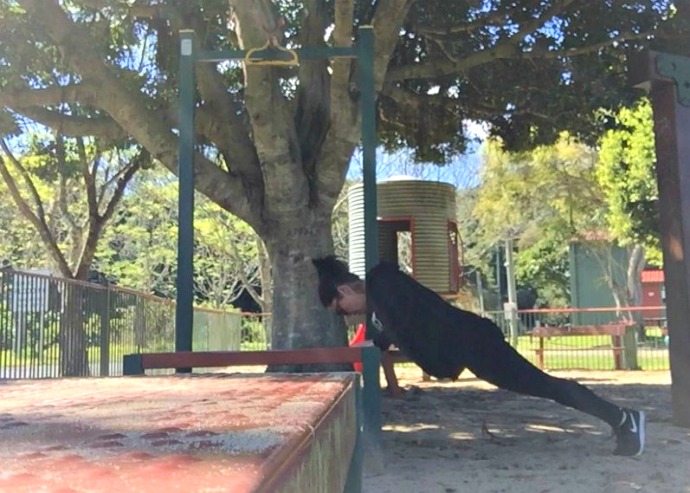 "There is so much blood pumping workouts that can be done at the park. Kill two birds with one stone so to speak (no animals were harmed while I exercised at the park).
"Use the playground to your advantage.
"Climbing ladders, can be used as step ups and tricep dips, platforms can be used for box jumps and inclined push ups, squat while you push your babies on the swings. Even just getting out and running around play tiggy with them is EXERCISES."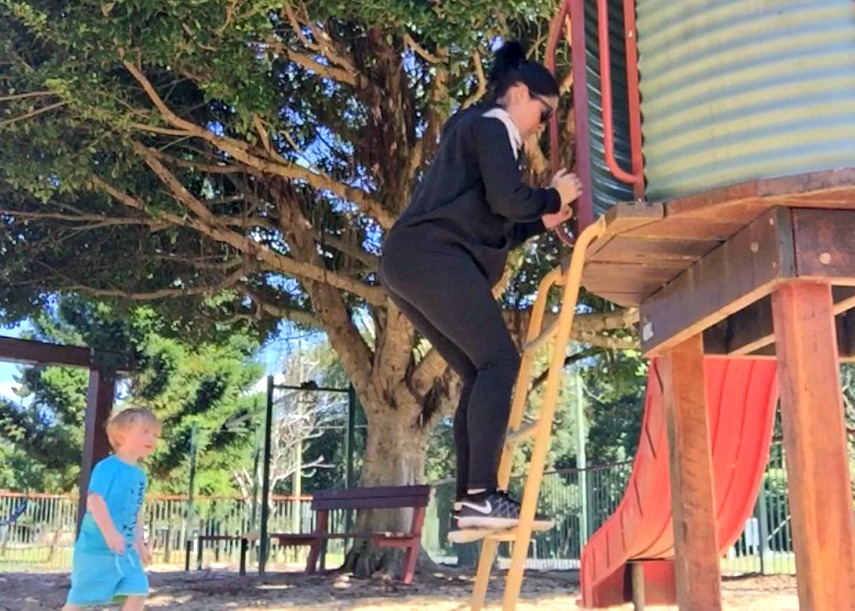 "BUT not only are we exercising, we are creating happy memories for our children, they will look back and think how much fun that day at the park was with mummy.
"And I know that's what I want more than anything, to know my kids had a happy and healthy life getting out and enjoying every single second of it. "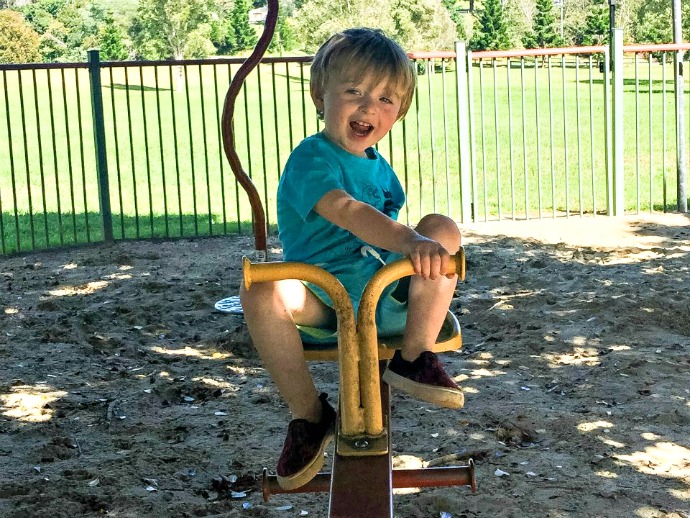 Thank you Ash, we think you're awesome and these tips are AWESOME!
Park Work Out For Busy Mums
For more awesome park workouts for bust mums – check out this awesome video!
Join The 28 Day Weight Loss Challenge TODAY
For more incredible fat burning exercises (and helpful fitness tips to help you tackle your weight loss goals with kids) then join our 28 Day Weight Loss Challenge!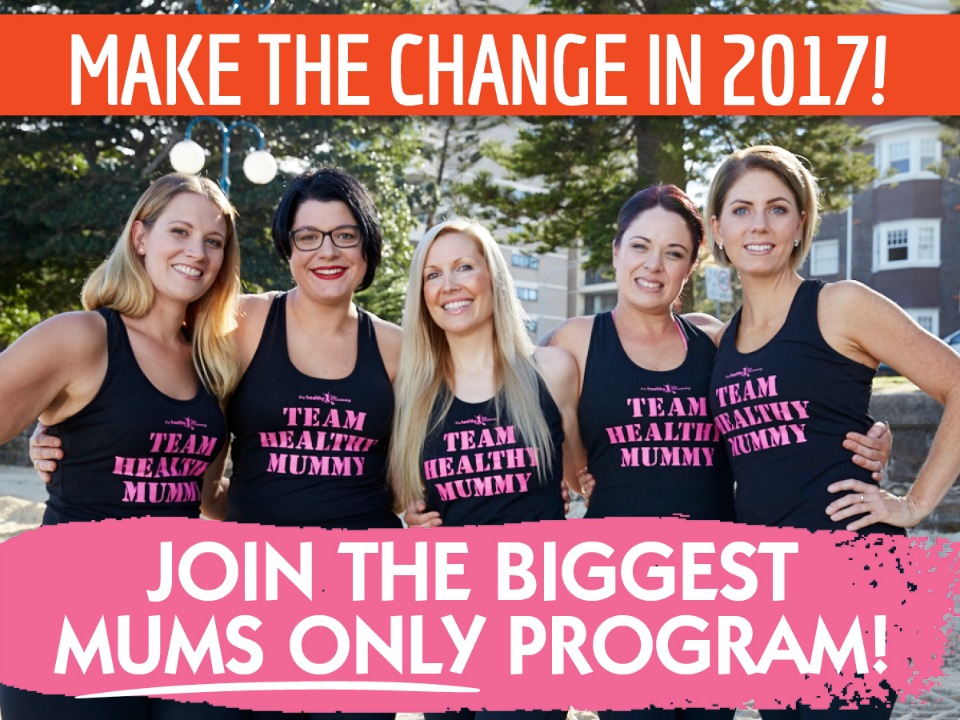 Think of the challenge as the best value personal trainer, dietitian, meal planner, chef and motivational coach that you have access to every day – without the high cost and all created JUST FOR MUMS.
Every month is DIFFERENT with over 100 NEW recipes added each month. EVERY MONTH you receive NEW 28 Days of FAMILY FRIENDLY customisable meal plans, daily exercise plans and daily support. It's also breastfeeding friendly.
To find out more OR TO JOIN click here.