If you're an emotionally driven eater, you may find yourself eating junk food to relieve your stress and anxiety.
We hear all too often about women – and men- who say they over-indulge when they felt down. But fast food is not the answer, if anything it can cause you to feel worse. So, how do you break this cycle?
This mum says she has a history of comfort eating, but was able to stop with help from The Healthy Mummy.
Here's how she did it…
Emotional eating on pizza and cakes
Shanyn says whenever she felt down, she would order a pizza or snack on cakes.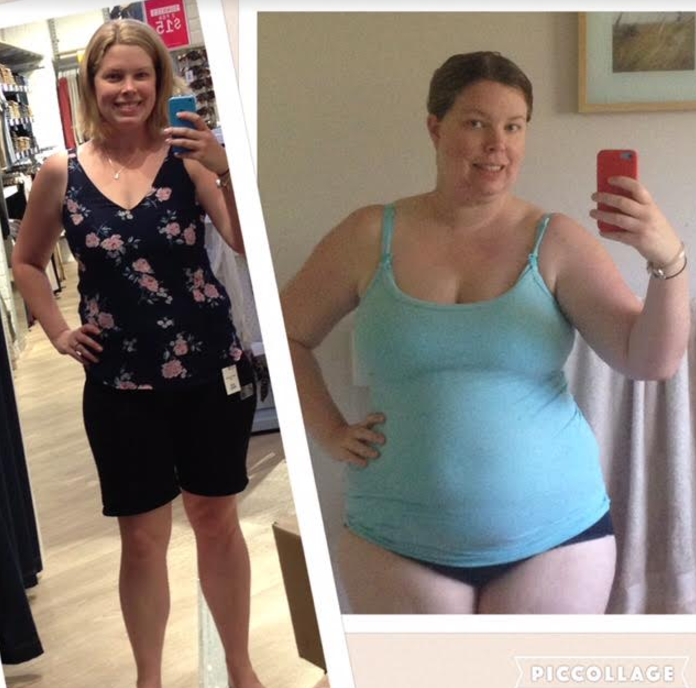 "After my daughter was born, my weight increased. I was tired and adapting to becoming a mum for the first time, and would often find myself making bad food choices," she says.
"However, rather than making me feel better, the junk food made me feel horrible. I was slowly creeping up to be in the 'obese' range and I was physically struggling with simple tasks."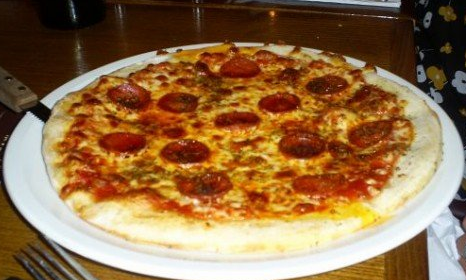 Breaking the cycle
Shanyn says she knew something had to change, but she wasn't sure how. Then she says she stumbled across The Healthy Mummy.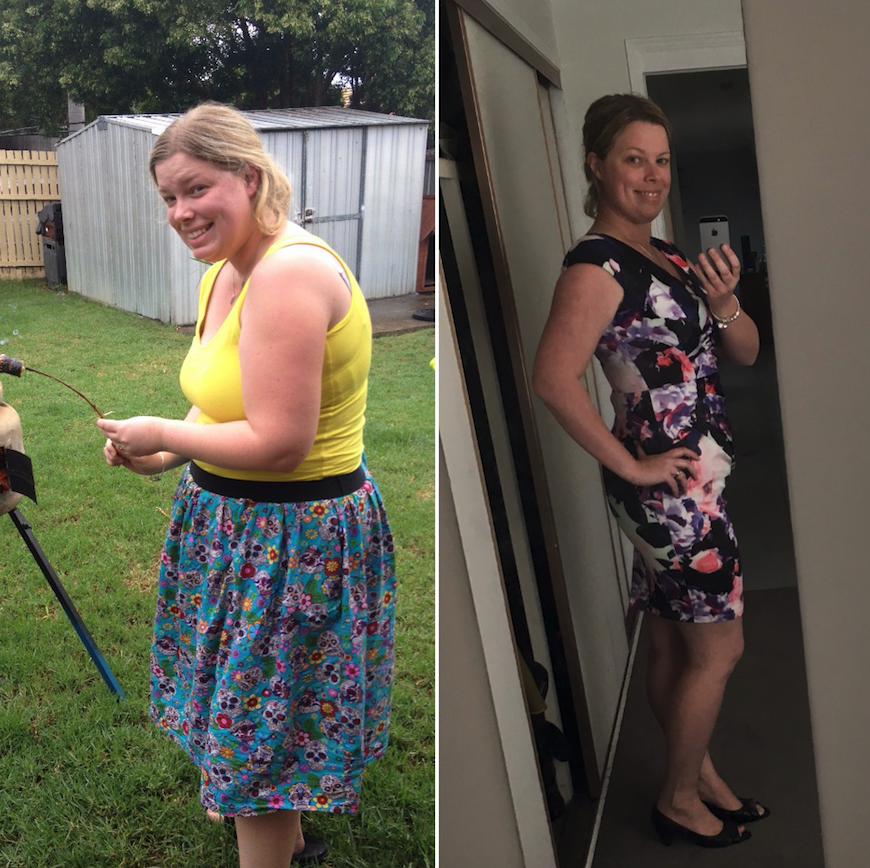 "I saw picture after picture of mums like me, and they had lost a heap of weight while eating some of the yummiest food I had ever seen."
Shanyn signed up for her first 28 Day Weight Loss Challenge in October 2016, and found herself eating healthy meals for the first time.
"At first, I found myself making 'healthier' take-away food, like the healthy turkey burgers or healthy pizza recipes, but then I found myself branding out and eating more veggies."
Shanyn says she began dropping weight quickly and was loving all of the food she was eating.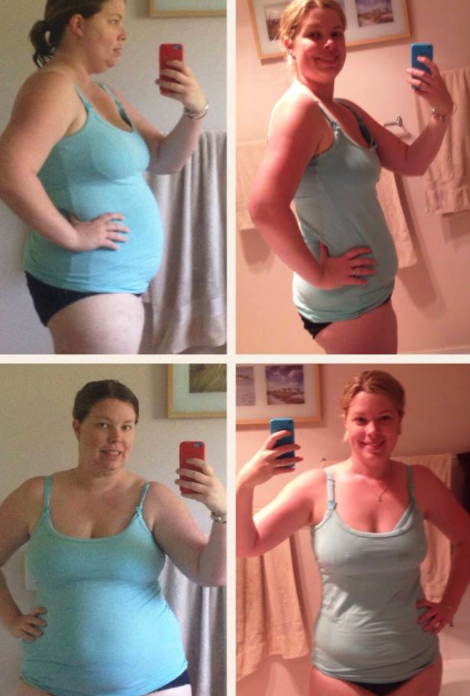 "Family and friends noticed a huge change in me straight away. I was happier and looking healthier every time they saw me," she says.
"I'd broken the cycle. But best of all, I loved how I was feeling. And I loved that I could buy just about anything in the grocery store. I didn't have to give up anything, I just had to change how I was eating things."
Making healthier food choices
Shanyn has been a 'healthy mummy' now for nearly a year, and she is still following the 28 Day Weight Loss Challenges – and she still enjoys pizza, she just makes a healthier alternative – like this healthy Cauliflower Crust Pizza recipe. (The pizza base is only 60 calories).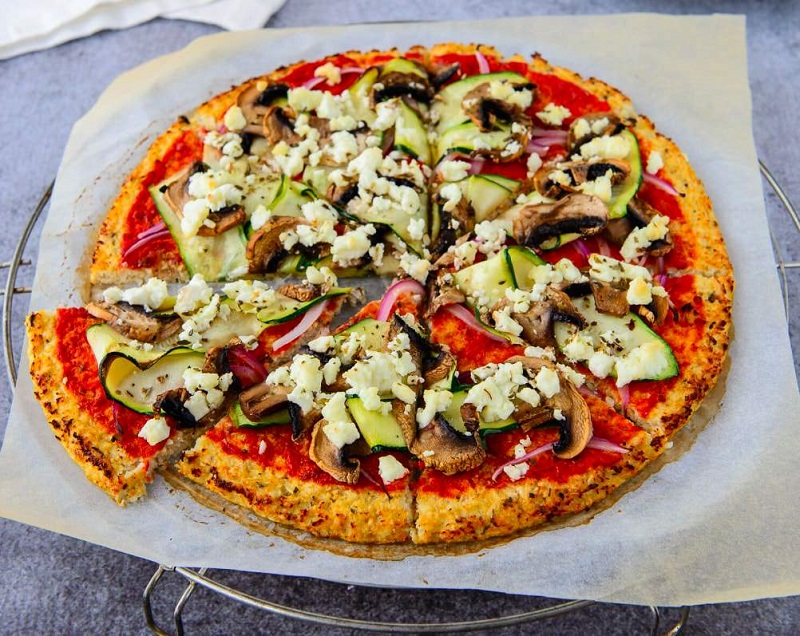 "I love that my entire family can eat the food because it isn't a restrictive diet, instead it is just a healthy way of living," she says.
"I have lost over 25kg by purely eating well 90 percent of the time and I have gone from a size 20 to a size 12. I have never felt happier or more energetic and it's all thanks to The Healthy Mummy."
What a fantastic story, Shanyn. Thanks so much for sharing with us.
Join thousands of mums on the MUMS ONLY Challenge!
Our 28 Day Weight Loss Challenge is an affordable, customisable weight loss program PROVEN to help mums reach their weight loss goals.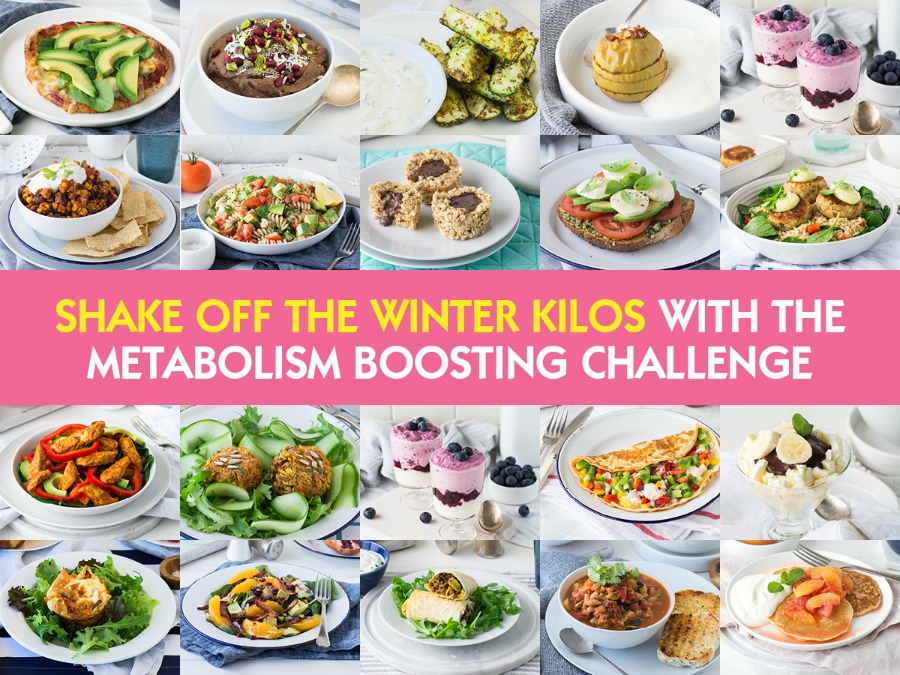 Each month is NEW Challenge theme and August is all about helping you BOOST your metabolism with food and exercise. Think recipes using and loaded with chilli, pepper, capsicum and ginger – ALL OF WHICH stimulate receptor cells in the body that increase fat mobilisation.
Our Challenge entails:
28 days of at home exercise routines (no gym needed) – with video instruction
Customisable and breastfeeding friendly meal plans
Time-efficient exercises for busy mums – under 30 mins
Challenge combines Pilates exercises with interval and circuit training (HIIT)
Suitable for basic to advanced fitness levels
Home to thousands of EASY-TO-MAKE recipes!
*Images and references to kilograms lost are as supplied by the individual in the story. The Healthy Mummy assumes information and photographs supplied to be true in nature and is not responsible for any false misrepresentations or claims relating to their programs or products.