'I was in denial': Mum loses 53kg after seeing herself in a photograph
Sometimes, all it takes is one little thing to make you realise that you need to make a BIG change – and that is what happened to this lovely mum.
Dusty-Skye says she had always struggled with her weight growing up, but she says she was firmly in denial about it.
It wasn't until she clapped eyes on this photograph of herself (on the right) that she decided to make a huge lifestyle overhaul. She's since lost an impressive 53kg following the 28 Day Weight Loss Challenge. Here's her inspirational story…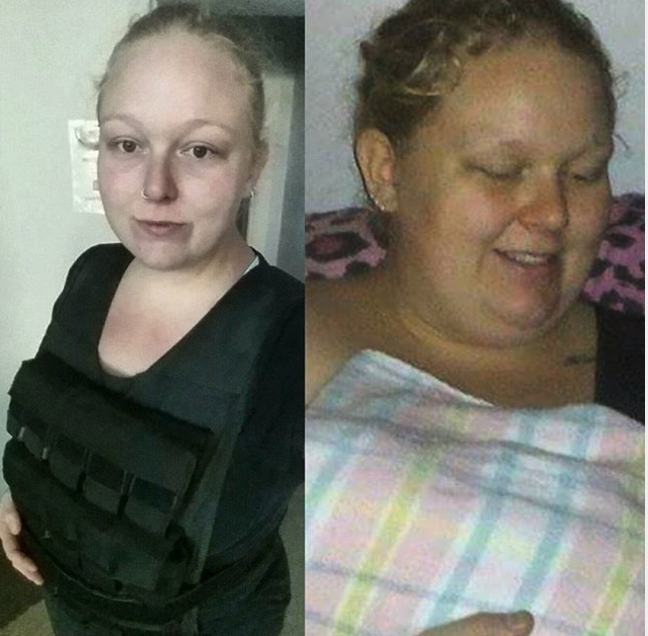 A photo made this mum want to make a change
Dusty-Skye says says she had no self control when it came to eating.
"I had my son in June 2016, and I think I was always in denial with my weight – weighing 136kg. When I saw this photo, I was heartbroken and disgusted in myself and didn't do anything about it at first other than eat my feelings," she says.
"Before I found The Healthy Mummy's 28 Day Weight Loss Challenge, I would eat a box of chocolates, doughnuts, a big bottle of soft drink and blocks of chocolate – or a whole large pizza to myself in just one sitting."
Dusty-Skye says she felt she had no self control, but she didn't know how to stop. That was, until she saw an advert on Facebook for The Healthy Mummy's 28 Day Weight Loss Challenge.
"After seeing all of the before and after photos of women with the same struggles that I had, I thought 'what do I have to lose?' So I signed up for the Challenge," she says.
"At first, I didn't think I would be able to do it, but I found myself getting sucked in and really began to enjoy making the recipes from the Challenge hub."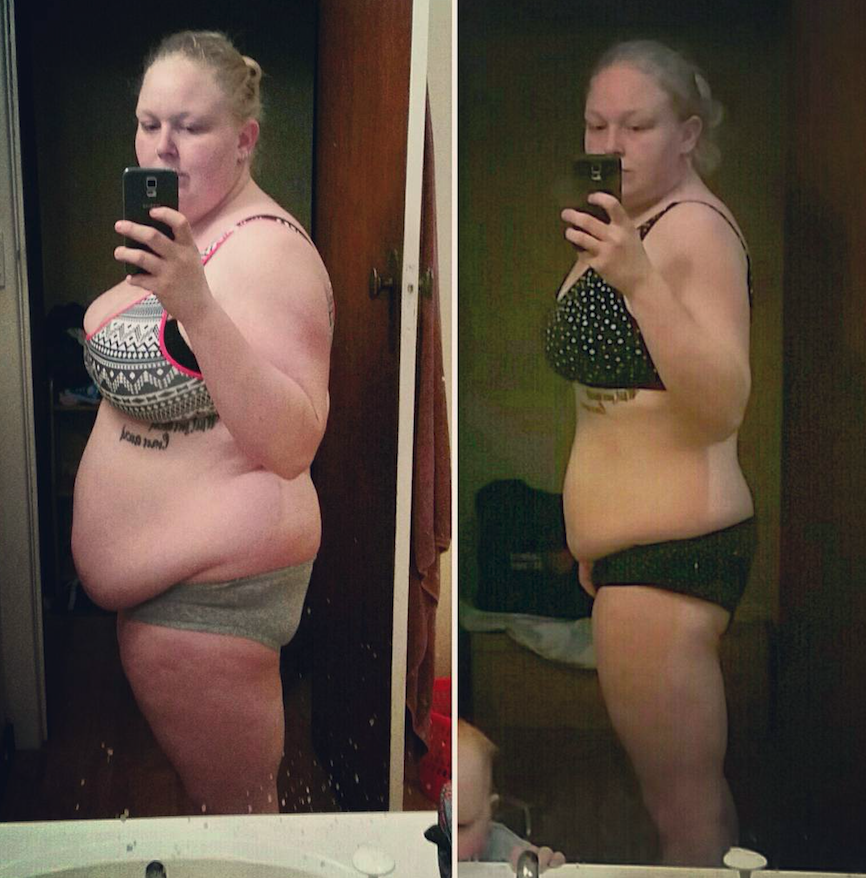 Making a change
Dusty-Skye reveals she also joined a local gym class and followed the 28 Day Weight Loss Challenge exercises. Soon she stopped craving junk food and takeaway, and was opting for healthy meal alternatives instead.
She says: "I try my hardest to eat as healthy as possible and I don't restrict myself or feel guilty if I go out to lunch with friends, because it's all about balance. 
"Also, The Healthy Mummy tribe of women on the Facebook group helped boost my moods and keep me motivated."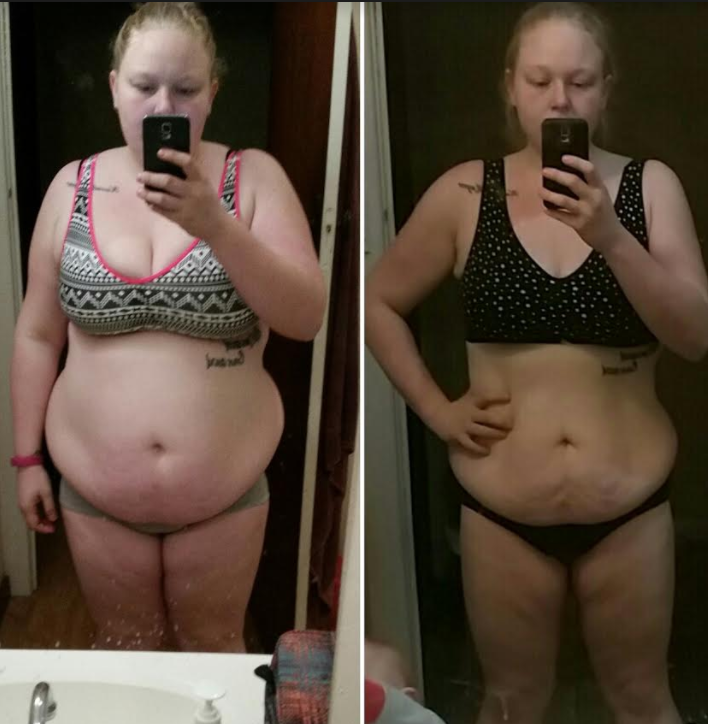 Dusty-Skye says she is so much less emotional and feels happier in her own skin, and she is now down to 83kg – and feeling fabulous!
"I think about that girl in the photo, and I barely recognise myself when I look at that pic," she says.
"I now enjoy going on rides with the kids and I don't feel embarrassed. I'm never going back to that place. I'm so proud of how far I've come and I won't look back, only forwards."
You look amazing, Dusty-Skye. You should feel so proud of yourself!
Join thousands of mums on the MUMS ONLY Challenge!
Our 28 Day Weight Loss Challenge is an affordable, customisable weight loss program PROVEN to help mums reach their weight loss goals.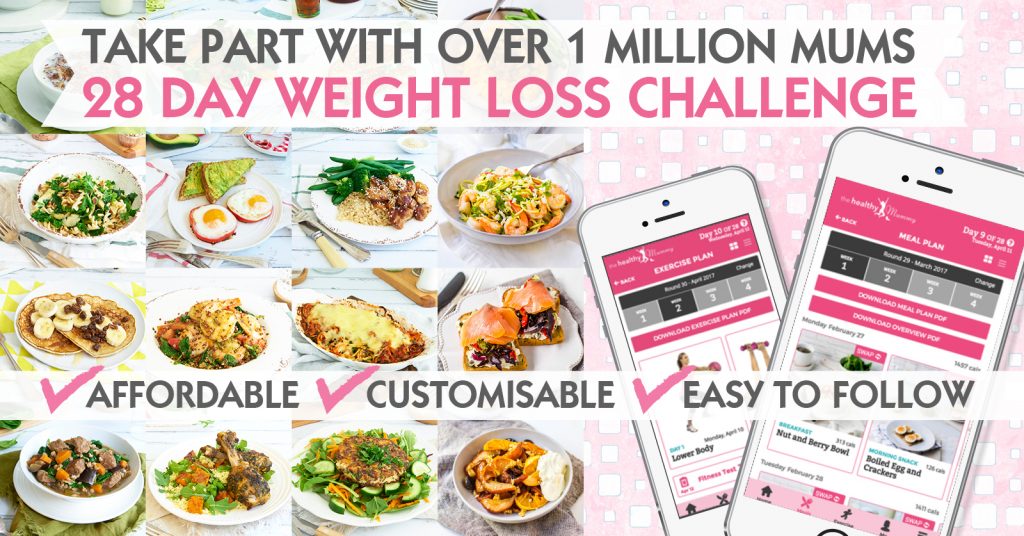 Our Challenge entails:
28 days of at home exercise routines (no gym needed) – with video instruction
Customisable and breastfeeding friendly meal plans
Time-efficient exercises for busy mums – under 30 mins
Challenge combines Pilates exercises with interval and circuit training (HIIT)
Suitable for basic to advanced fitness levels
Home to thousands of EASY-TO-MAKE recipes!
To find out more on the 28 Day Weight Loss Challenge click here.