Mum loses 6 dress sizes and PROVES the scales lie
How AMAZING is Kellie Brittle!! She lost 6 DRESS SIZES and only 6 kilos – WHICH PROVES the scales can be deceptive
The scales don't always tell the truth
As you begin doing exercise and light weight bearing exercise you will gain lean muscle tissue, a substance which is denser than fat. So you may actually see the number on the scales increase.
Even though the scale may not be moving, it doesn't mean that you're not getting smaller. Muscle is more dense than fat, so it takes up less space. You can be in a smaller pants size and not be any lighter on the scale – and this is why we advise to take measurements each week as well as weighing yourself.
It is also a good point to note that this extra lean muscle tissue has added benefits too – not only will you appear smaller, but muscle will help raise your metabolism too which helps to burn more fat – win win!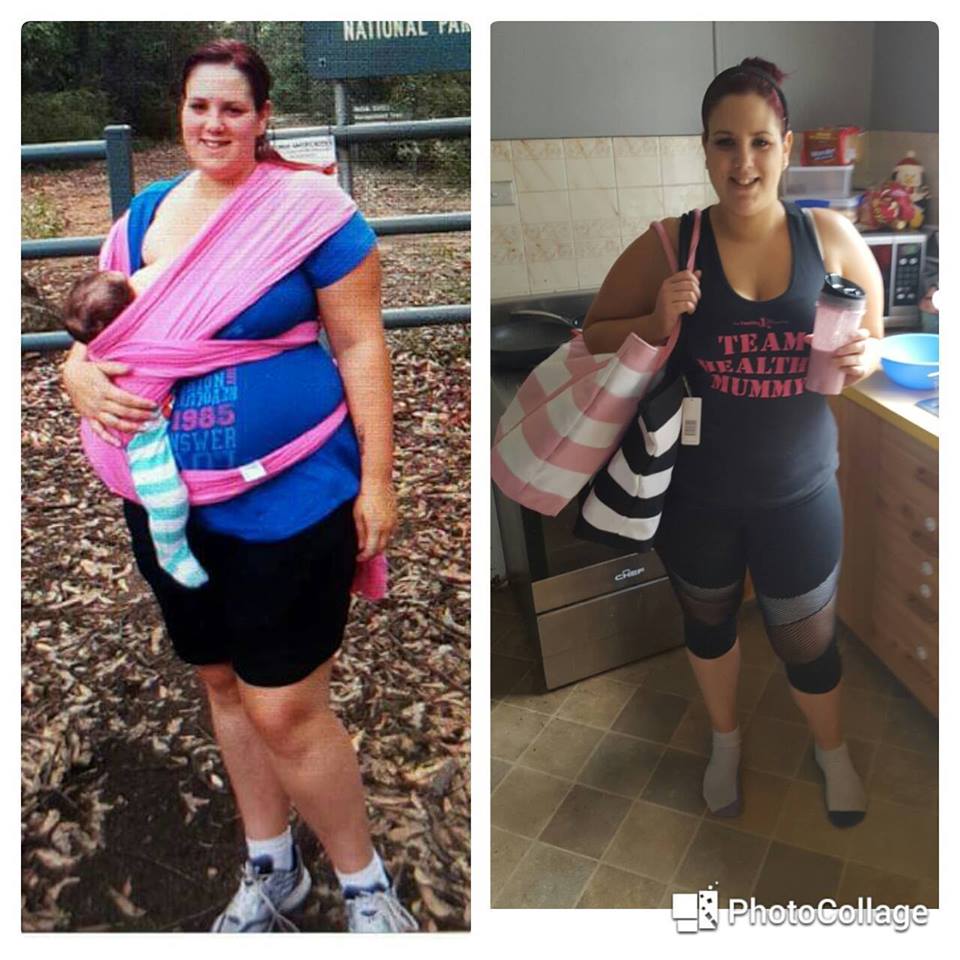 Kellie's Transformation
Kellie uses the 28 Day Weight Loss Challenge which has helped SO many mums to lose over 2 MILLION KILOS.
Kellie says: "I have lost almost 6kgs, over 100cm and have gone from a size 18/20 down to 12/14 after signing up to the 28 Day Weight Loss Challenges and Healthy Mummy Smoothies. Bought my first size 12 bra the other day.
When times get tough it's a great motivation to stay on track when you are able to see how far you've come.
There once was a time this singlet was stretched tight to fit me. It is taking me a longer time than I ever wanted to get where I want to be, but all that matters is I'm not still at that starting point and every day I am 1 step further from where I began."
Join Kellie in the 28 Day Weight Loss Challenge here