Lydia Ambachtsheer has lost a whopping 31.7kg by following the  28 Day Weight Loss Challenge and using the Healthy Mummy App!
The NSW-based mum-of-six reveals, at her highest weight, she was tipping the scales at 131kg and was struggling to even tie her shoe laces up.
Now, she's competing in local triathlons! Read her inspirational story below…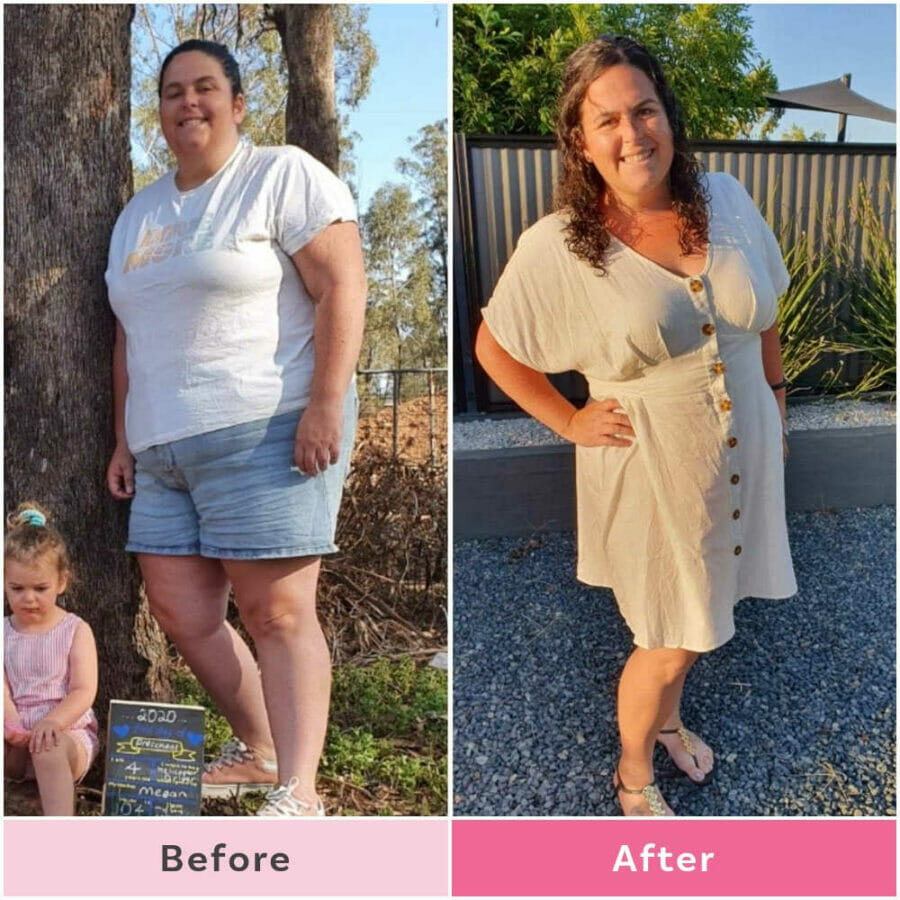 Mum loses over 31kg and is now feeling fitter than ever before!
33-year-old Lydia says the defining for her was when she had an accident on her family farm and it made her realise she was doing too much and not taking care of her health and weight.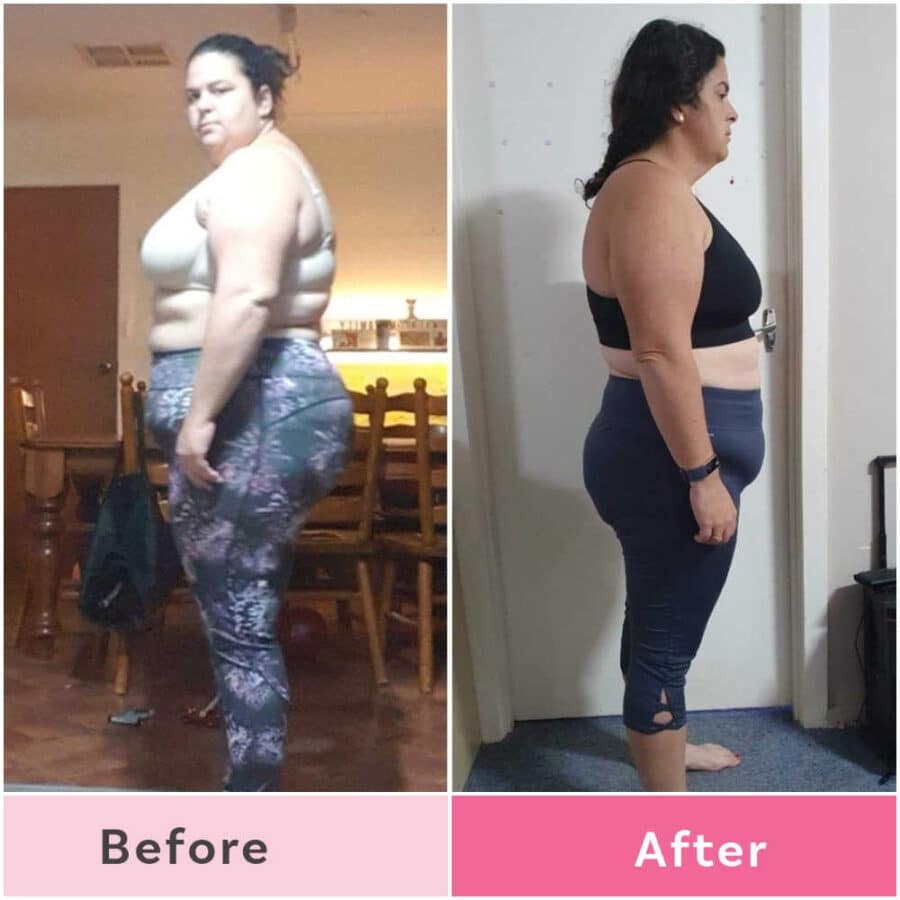 "I had hit the highest weight I had ever been, at 131 kgs I couldn't tie my shoes laces up without great effort, I couldn't run around with my kids or buy clothes that I liked that actually fit me," she says.
"Covid was at it's peak and I was homeschooling four kids, I knew that if there was ever a time to make a change for my kids and I, it was now."
To date, Lydia has lost 31.7kgs, dropped down five dress sizes from a 24 to a 16, and is now down to double digits which is awesome!
"On June 1st last year, I fully committed. There were a few hiccups with surgeries here and there but this is our life now," she says, proudly.
"My fitness, breathing and sleeping would have to be the most noticeable. My skin is far better and my mind is a lot clearer."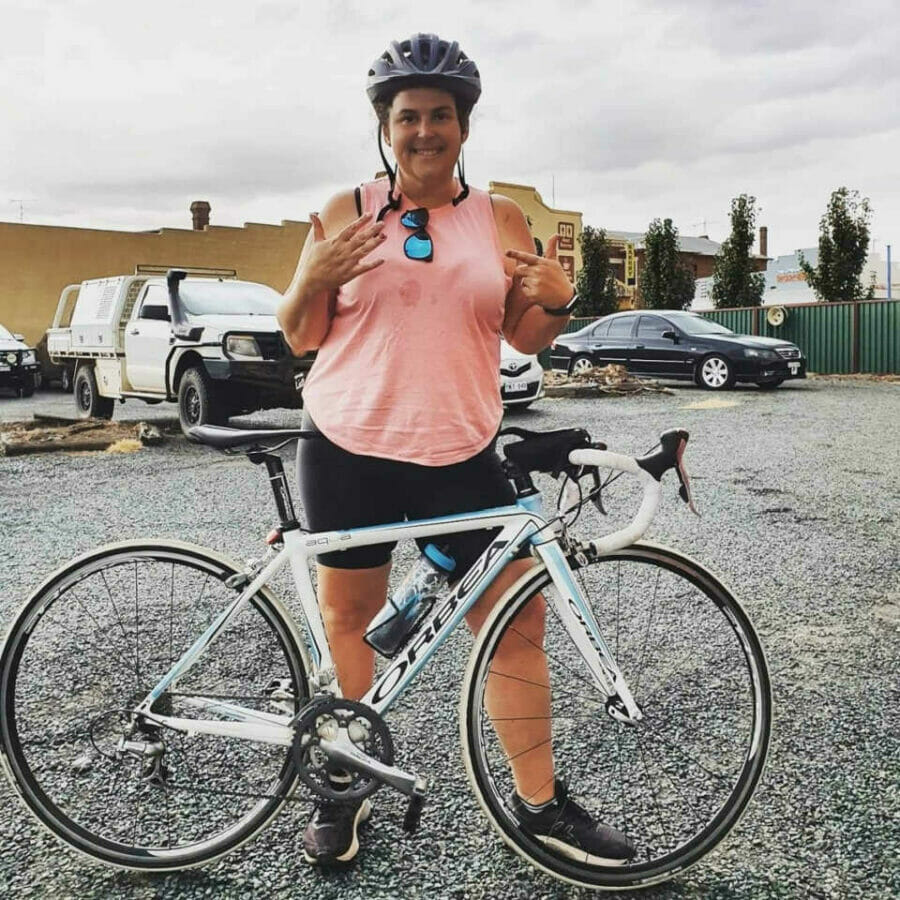 Huge health benefits Lydia is now seeing
Physical and mentally, Lydia says she has always been a determined person.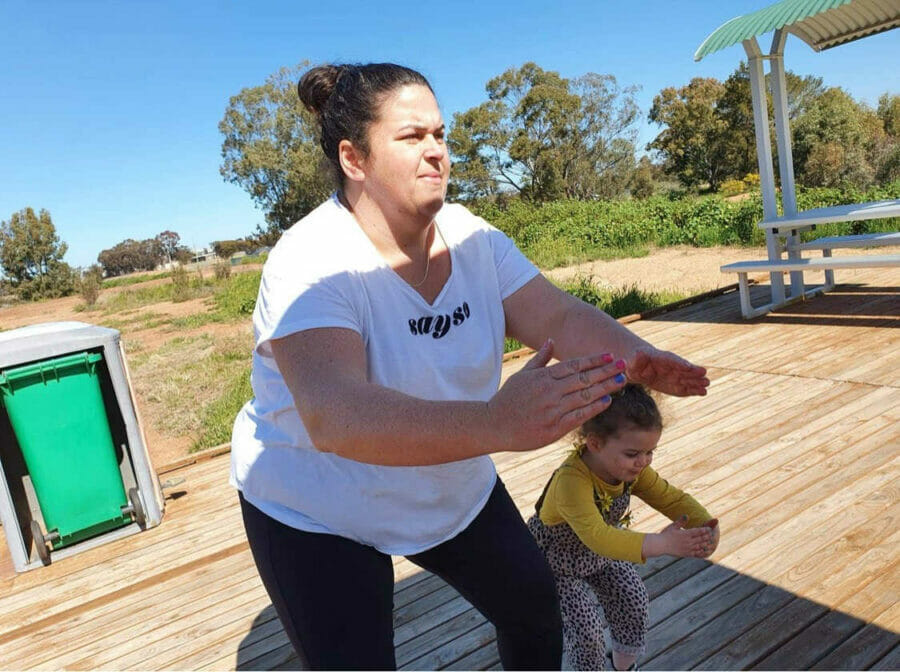 "I have a 'can't get me down' type attitude but now I am more so than ever. I challenge myself all the time," she says.
"I challenged myself to compete in our local triathlon, so I trained, I researched and I got it done. Now I am riding 300kms this month to raise funds for a charity. My mindset is unreal.
"Physical wise, I am seeing someone whose body is so strong and can do things I would have never dreamed off. I have learnt to love my body at ever weight and appreciate what it can do for me. This has been a huge change and one of the most important ones."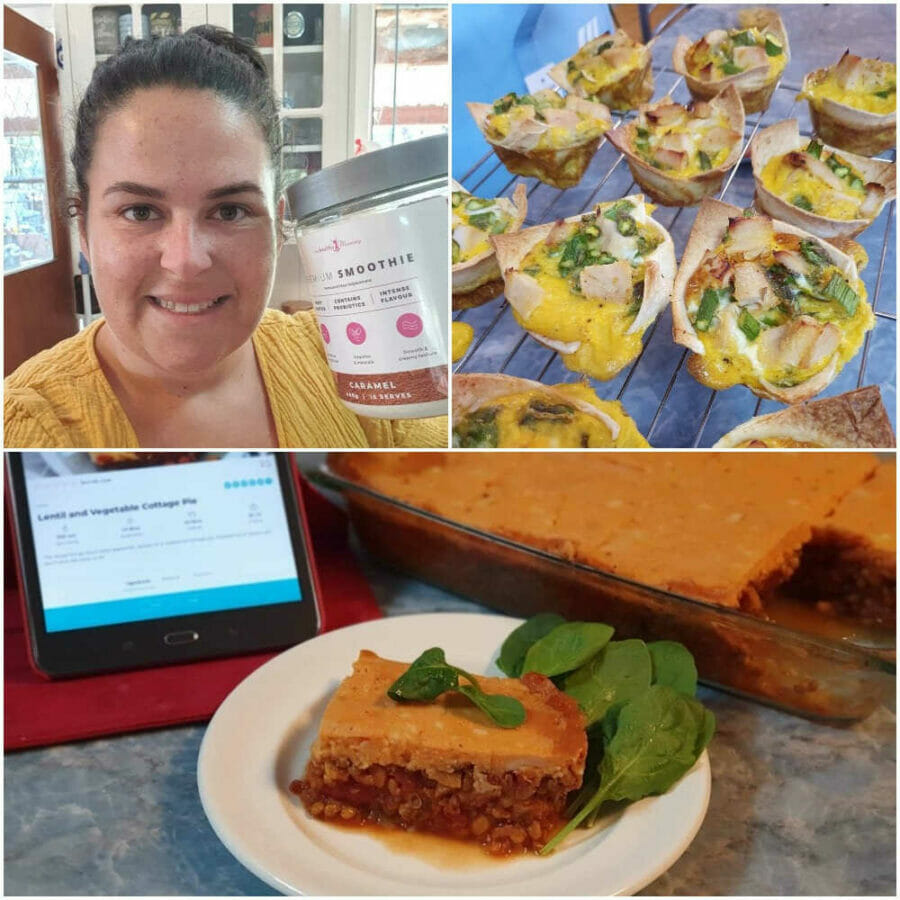 What a typical day looks like for Lydia
Breakfast: A premium Healthy Mummy smoothie, double choc being my favourite.
Morning tea: A cucumber platter.
Lunch: Leftovers from dinner from the night before, usually a Healthy Mummy 28 Day Weight Loss Challenge app recipe.
Afternoon tea: A kiwi or boiled egg or the white chocolate apricot slice.
Dinner: Healthy Mummy meals such as the Stovetop Lasagne or the curries or the Beef and Sweet Potato Stew, Satay Fried Rice and the Chicken Curry and Potato Bake are big favourites in our house.
Dessert: Peanut butter stuffed dates and the salted caramel cups.
Healthy Mummy supplements: The metabolism support and Apple Cider tablets
Favourite workouts: Love the Wendy workouts but as I am nursing a shoulder injury at the moment I am using the dance ones focus on the bottom half.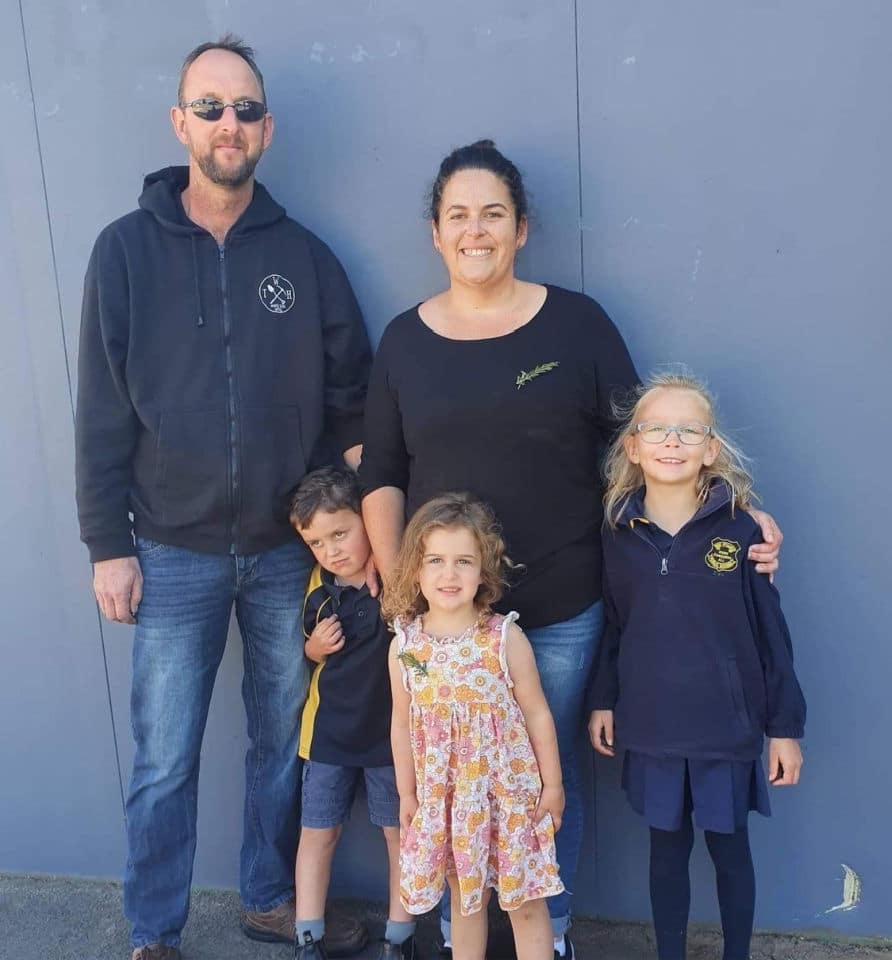 Lydia's advice do you have for others trying to lose weight?
1. Dig deep, all days will be tough in one way or another. But the first few months are the hardest. It is the time when you have the most work to do because it is all new and you don't see the physical changes as quickly. But once you do it makes it all easier. Also biggest tip is, work on your mindset first and foremost through your journey. If you can't get it on track you will go back.
2. Make this a lifestyle change. I never refer to it as falling off the wagon. It is life and today's you needs to love and make best choices for future you.
3. Plan, prepare and never quit! Never get on the scales before weigh in day! EVER!
"This has been the best thing I have done for my family as a whole, not only myself," adds Lydia.
"As you can see in my pictures, the lifestyle change has really been one the kids have embraced with me. After all they are our life and they need us.
"So I make it a point of moving my body with them to instil good values and health goals for them for their future. To hopefully stop the cycle. I hope something I have said can help someone."
Kick start your health with The Healthy Mummy!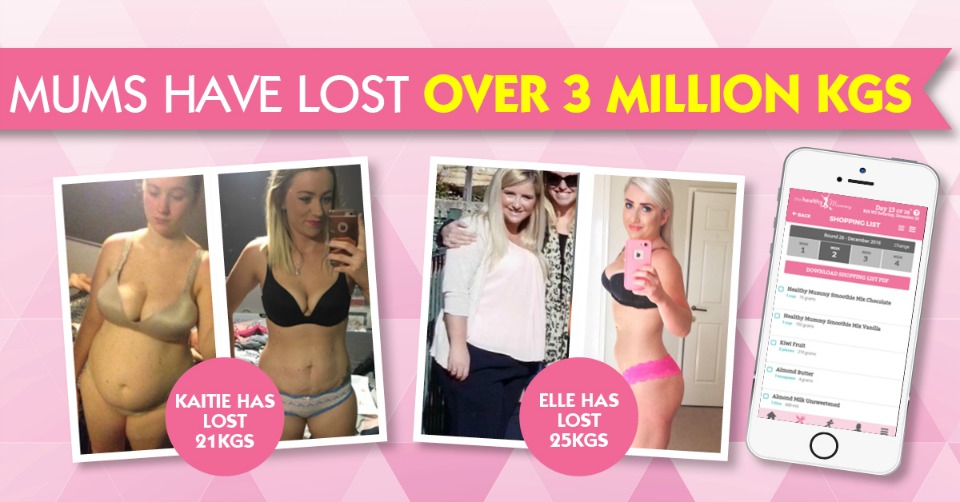 Once you've had some well earned sleep, join us on The Healthy Mummy app!
With more than 4,000 delicious, healthy recipes, 350 exercises & 24/7 support – it is designed (and proven) to help busy mums like you lose weight! The 28 Day Weight Loss Challenge is literally like having a PT in your pocket.
To learn more about our challenge click here.