Mum who lost 39 kilos shares her week on a plate that cost her under $100 to prep!!
Mum Mel prepped 110 serves of healthy meals and snacks which took her four hours, and cost her just $99 in ingredients!
Mel Timmer from NSW's Central Coast knows all too well how meal prepping from the Healthy Mummy App saves her TIME and MONEY and keeps her on track with her health goals!
Having previously lost 39 kilos on the 28 Day Weight Loss Challenge, this busy mum of two recently prepped 110 serves of healthy meals and snacks which will give her a week's worth of food! Not only that, it only took her four hours, and cost her just $99 in ingredients!
See what she made below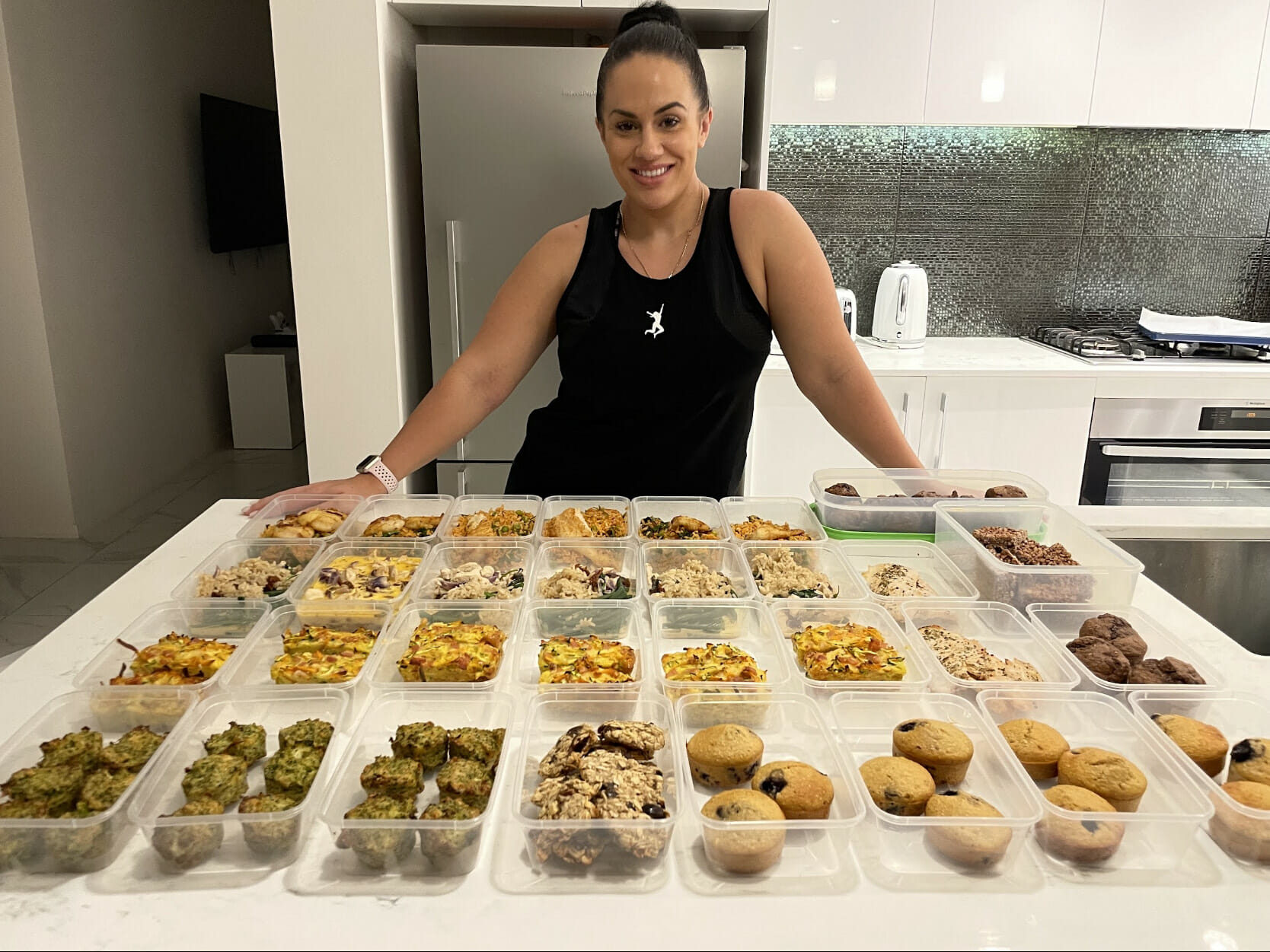 Mel's Healthy Mummy Meal Plan
There are heaps of different types of meal plans available in the Healthy Mummy App, that are all fully customisable. Mel uses the 1500 calorie Budget And Timesaver meal plan and customises the plan to suit what she already has in the fridge of pantry.
You can see a full list of meal plans here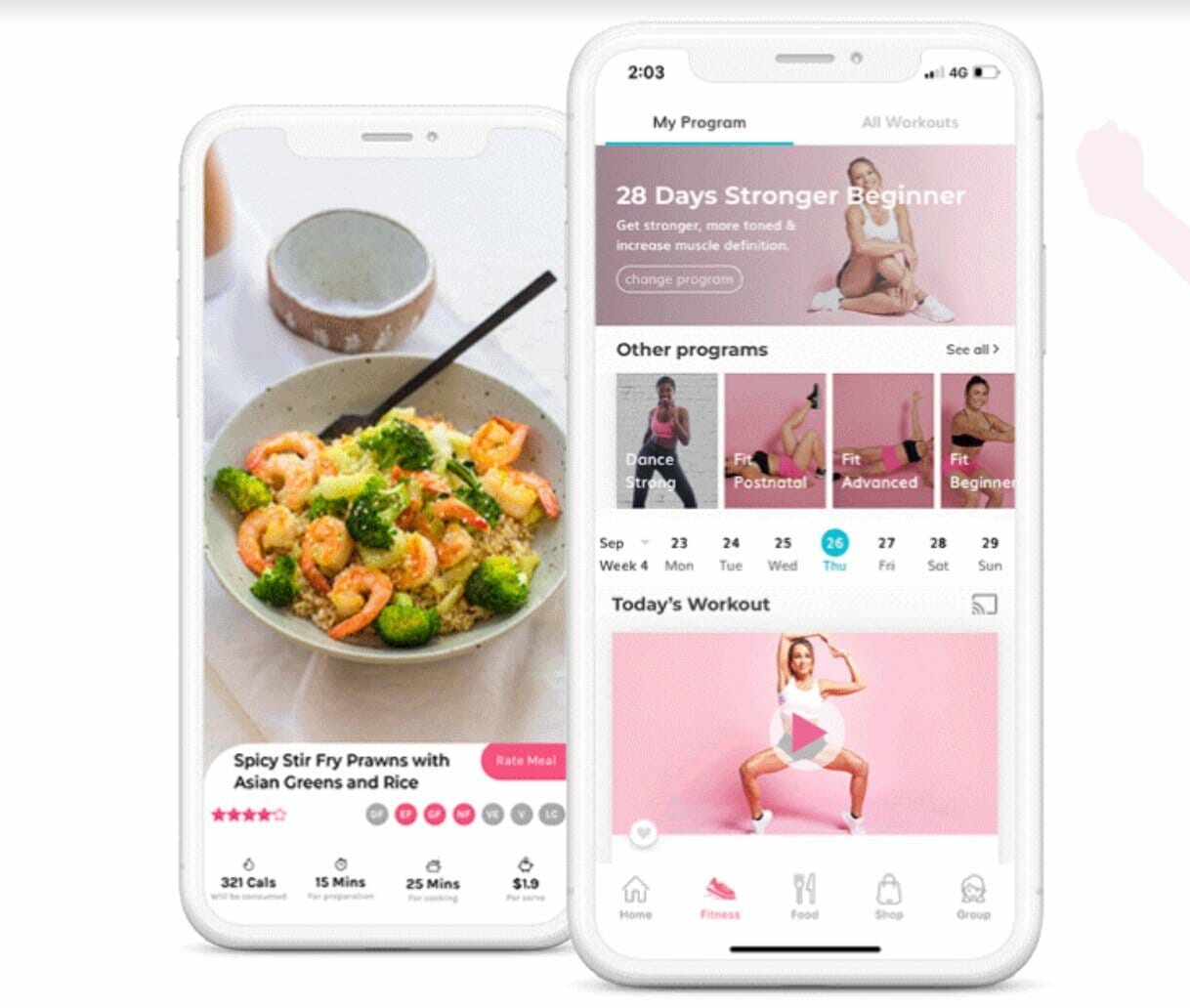 She explains 'I like to sometimes swap out my meals with what I have on hand with ingredients. I selected meals from my meal plan that were customised for my taste buds and what I had in my pantry. Some were meals I've had before or made before so I know I love them and they are quick and easy to make.'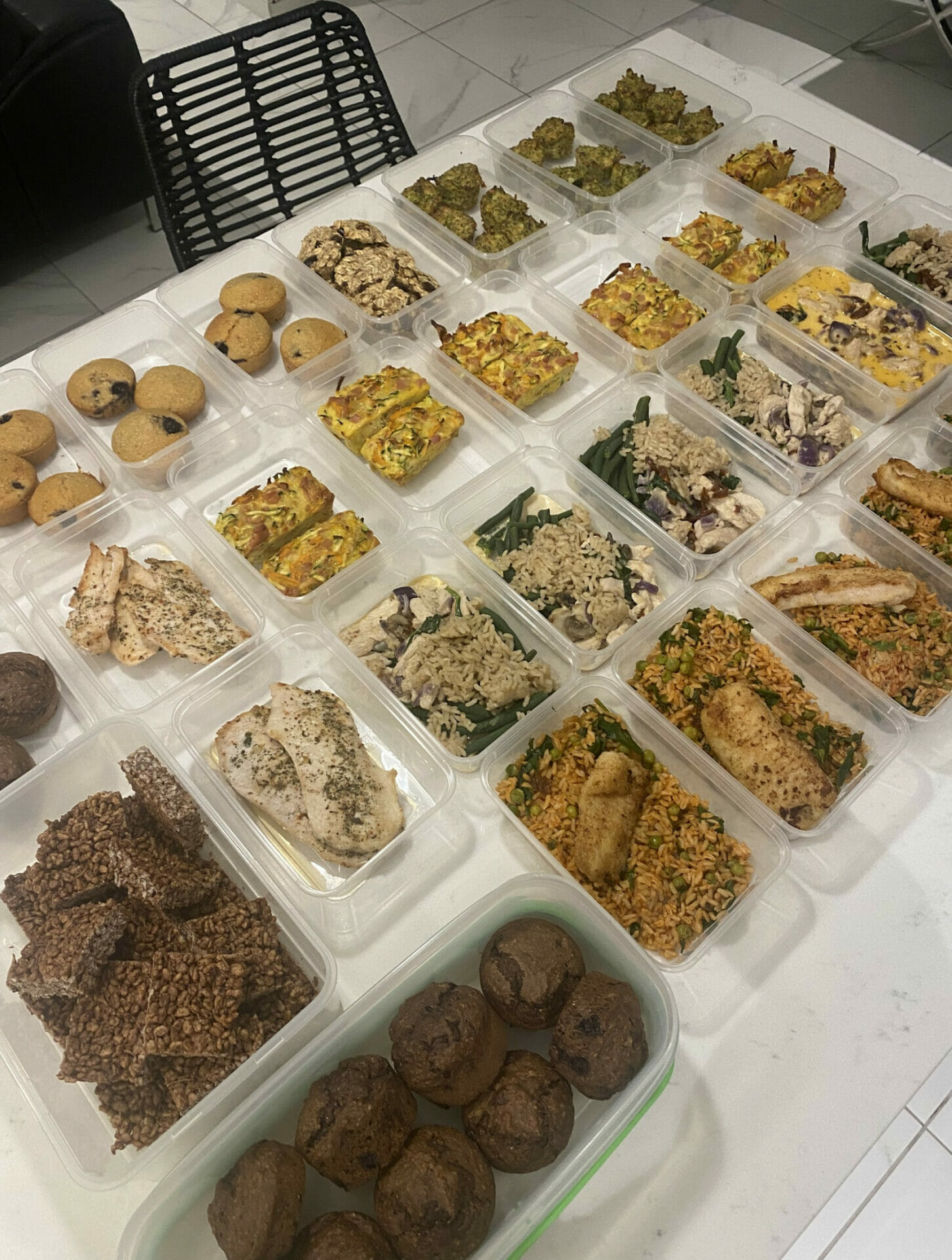 Having already had weight loss success, Mel uses meal prepping from the Healthy Mummy App as a way of ensuring she has a fridge and freezer full of healthy meals for the week, so that she can maintain her current weight.
'When I'm busy and in a rush, I can just grab my food and run, I'm not stopping at takeaways for a quick fix, it's there and done plus it takes all the guess work out of what am I eating tonight.'
Mel has saved over $5000 a year by meal prepping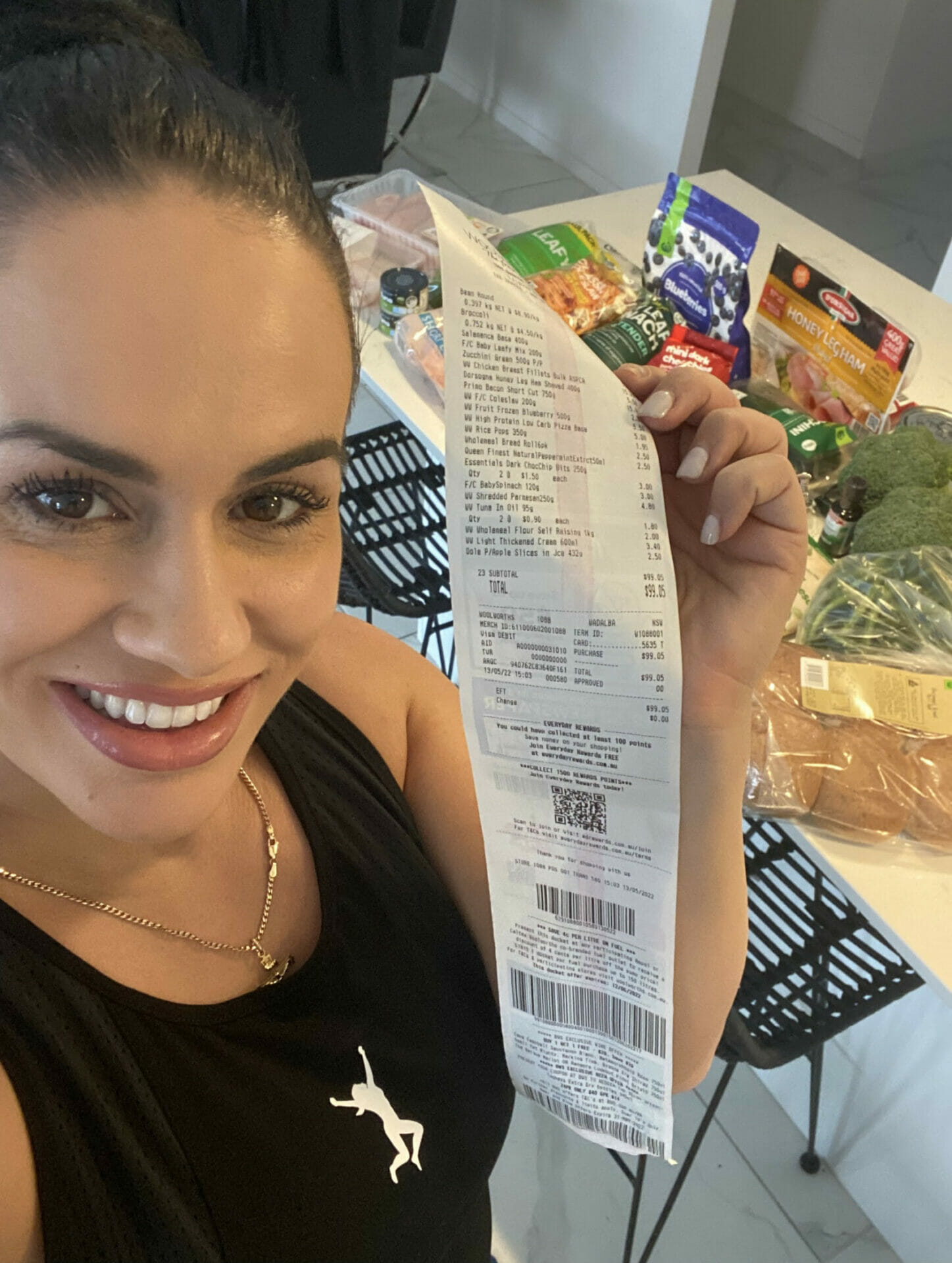 Mel reveals that spending a few hours each week in the kitchen prepping healthy meals, not only saves her time during the week, it has also saved her some serious cash.
'I used to spend $350 a week on shopping for food – I now spend $200 or under so at least $150 less. So I've saved over $5000 a year on meal prep.'
Mel's tips for saving money
Using ingredients that are in season

Using ingredients low on cost but still beneficial for health, like oats, wholemeal flour, frozen veg for stirfrys,
Bulk up recipes with canned veg like, lentils, chick peas.
This meal prep took just four hours with the ingredients costing just $99 for 110 meals and snacks!

What Mel made
12 x Double choc chip muffins
12 x Blueberry muffins
24 x Easy zucchini slice
12 x Oat cookies
5 x  of chicken for burgers

Mel's Top Tips for Meal Prepping
1. Before you start clean your fridge out so you have plenty space to store your food.
2. To save time prepping read through your recipes and methods, any jobs that may take time like cooking rice, or soaking dates, do that first so you're not waiting around.
3. Clean as you go so your not overwhelmed with a big mess.
4. Make sure you have containers before you start and grab a sharpy so if you need to write the meals on the outside you know what they are. Noting the calories can also be helpful to track your daily calories.
5. Make sure you're meal prepping a good variety of main meals, snacks and brekkie, lunch and dinner so you have a good variety or different options.
What Melissa eats each day to help her maintain her weight loss
Melissa has lost 39kg (down from 107 to 68kg) on The Healthy Mummy plans and gained so much body confidence.
This beautiful mum says she used to suffer with severe eczema, so bad that her skin would bleed and she could never wear short sleeves.
Since drinking the Healthy Mummy smoothies and going on a health kick, her eczema has gone!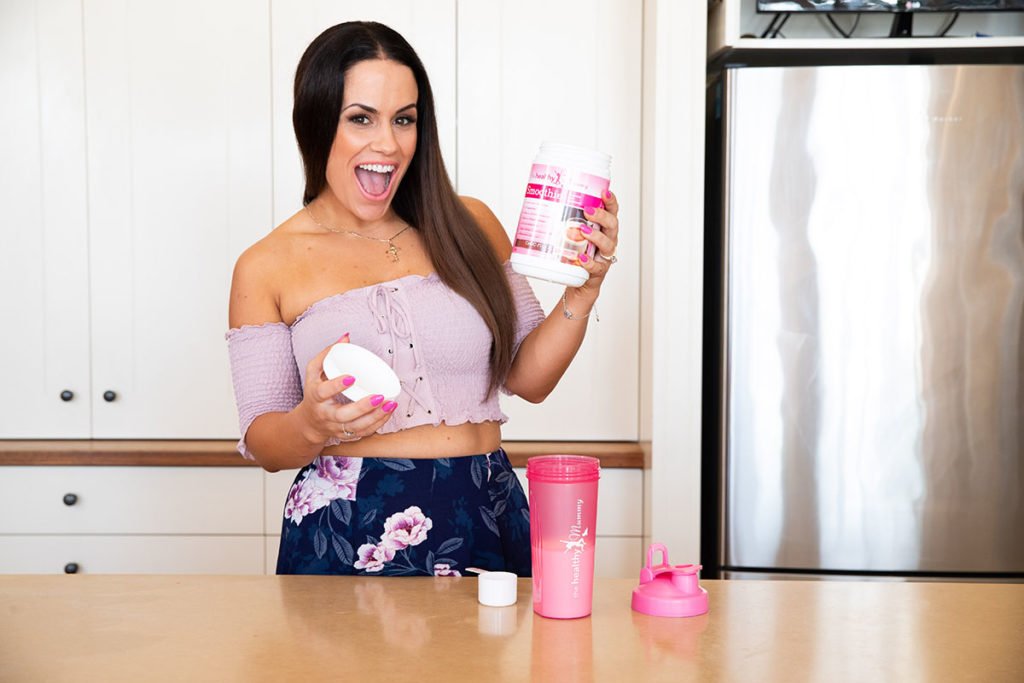 What Melissa has for breakfast:
"My mornings usually start off with some scrambled eggs, spinach, tomatoes, and mushrooms. I'll tend do swap between this and the premium shake with some milk and water."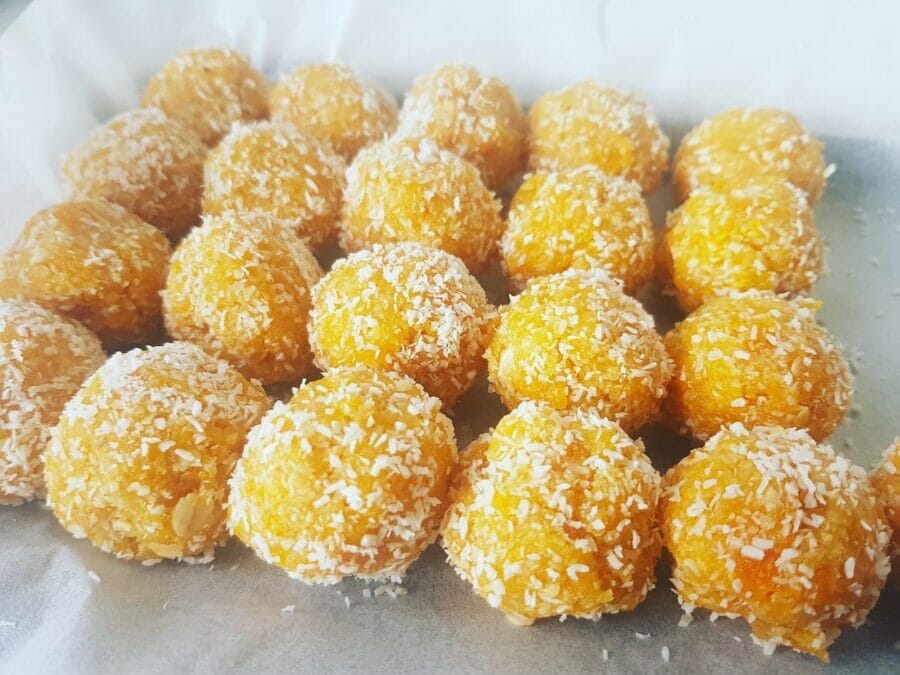 Snacks
Carrot sticks
Celery
Dips
Bliss Balls
Protein Shake
Healthy Mummy muffins
"Snacks usually consist of, mixed plates like carrot sticks, celery, dips, bliss balls or a protein shake or some muffins."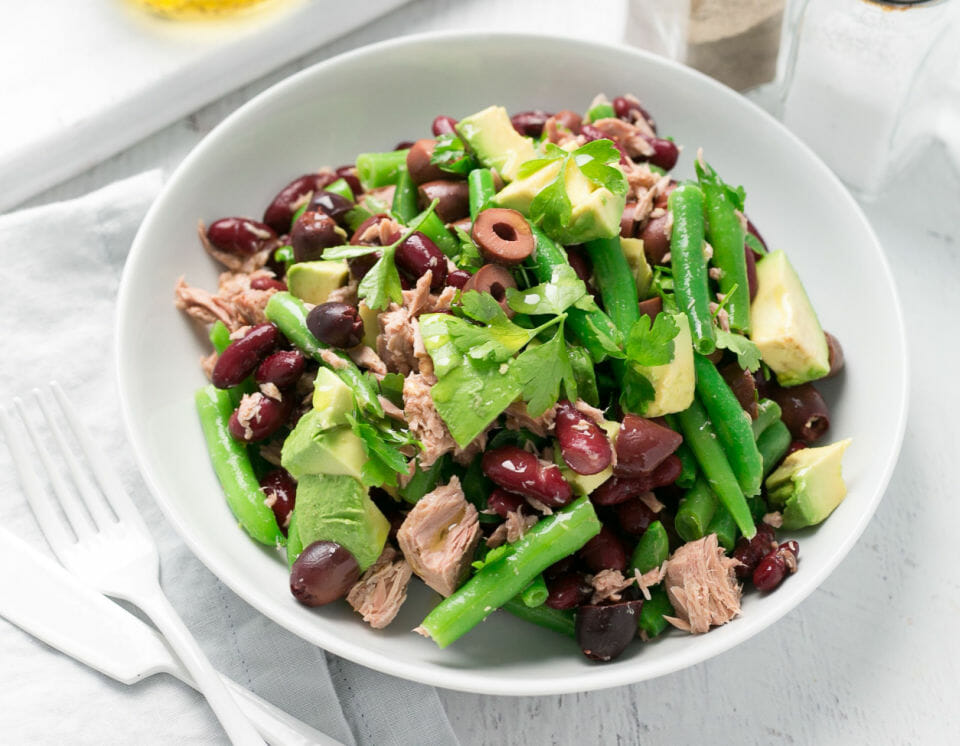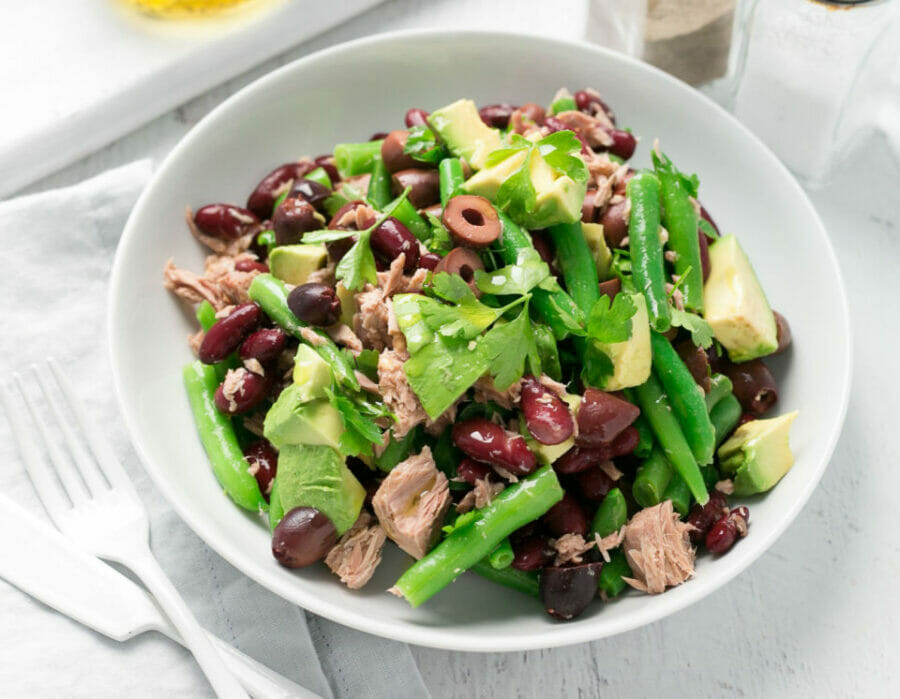 Lunch
Tuna or Chicken Salad
Healthy Mummy Smoothie
"Lunch is simple I usually do a shake or tuna or chicken salad. My salads are very generous I love to eat so I make sure my plate is as colourful as possible."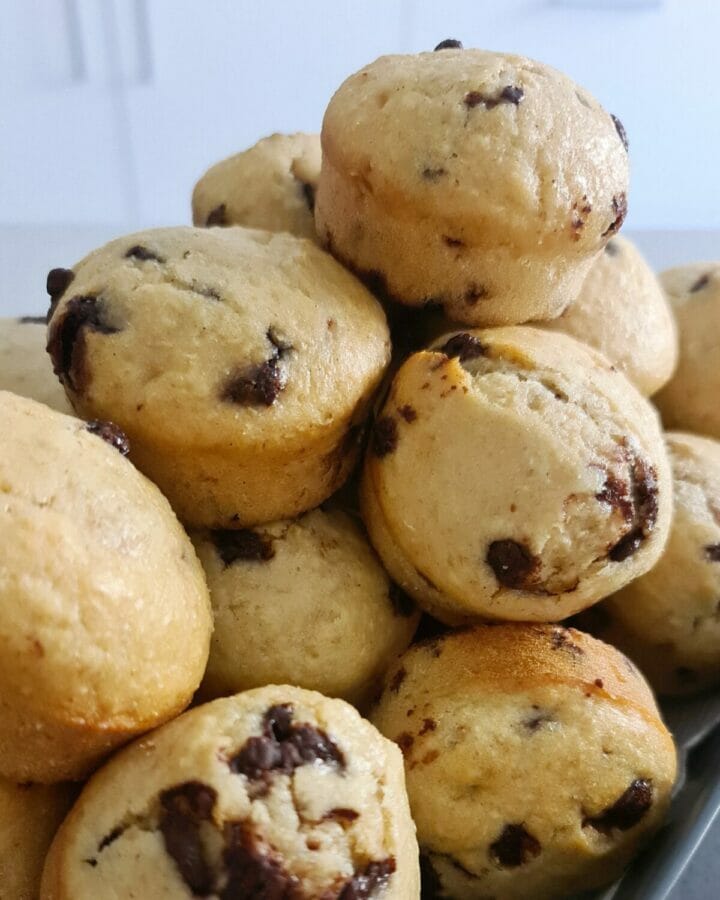 Afternoon snack
"Afternoon tea consists of a coffee so important to keep me going through that sluggish time. I also love to snack on yoghurt, berries or muffins."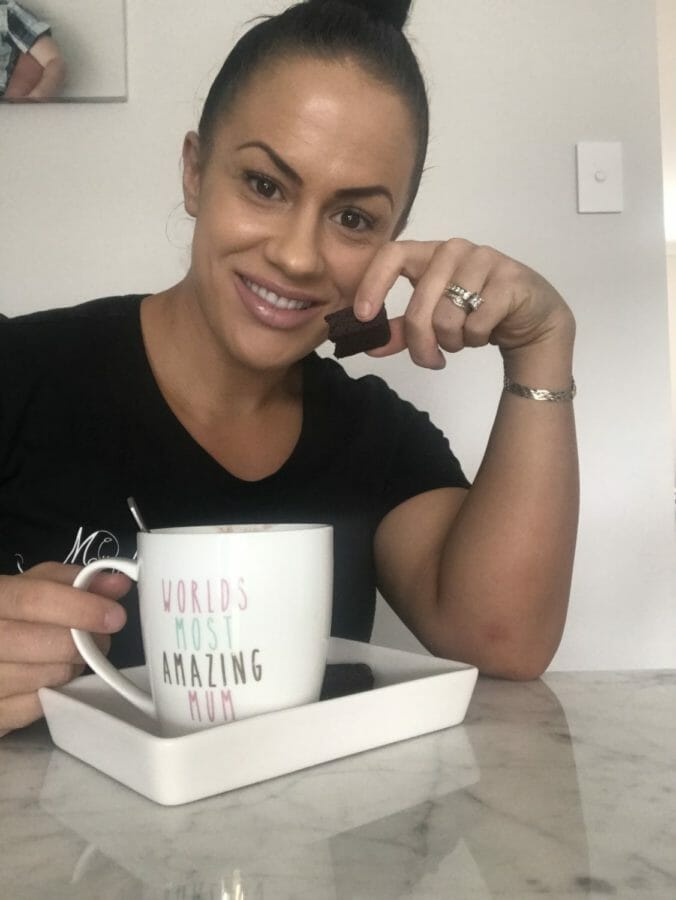 Dinner
Mexican recipe from the Healthy Mummy App
Salad
Italian recipe from Healthy Mummy App
"Dinner is my fave meal of the day. We tend to love Mexican, a good serve of protein and veg, salads, Italian or your traditional Aussie foods."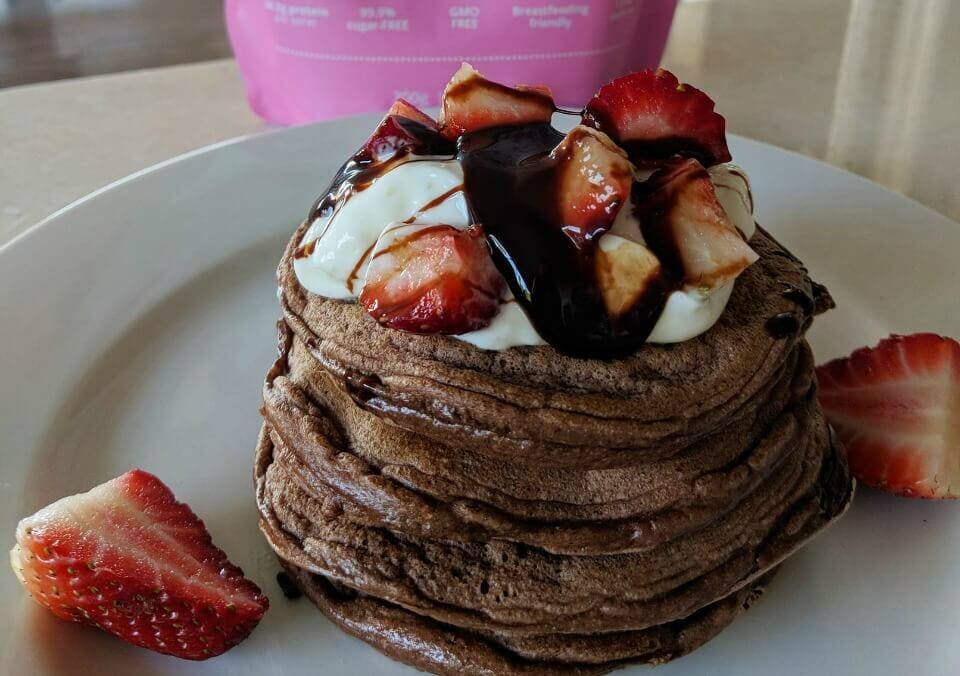 Dessert
Dark chocolate
Protein pancakes from the Healthy Mummy App.
"Dessert is either a few pieces of dark chocolate, some protein pancakes, I love how many options there are in the app for pancakes."
Shredding the kilos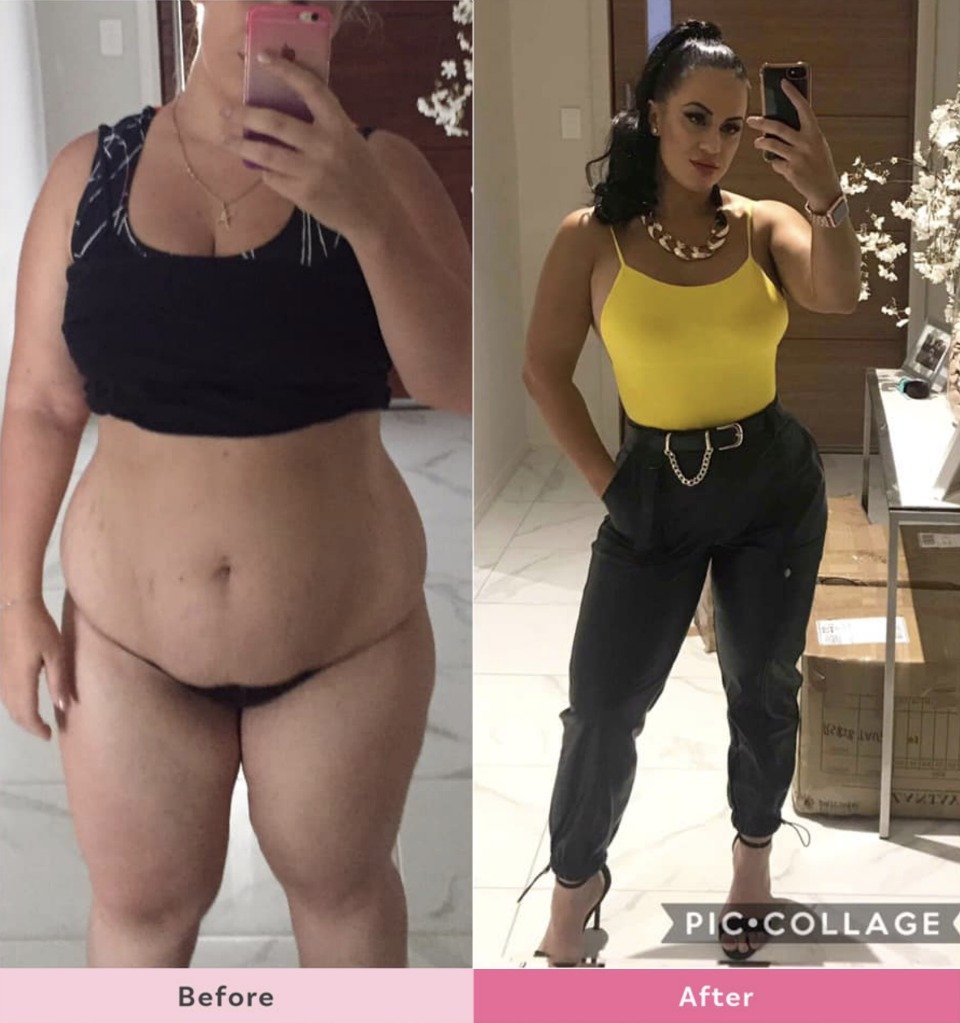 Melissa says when she was looking to shred the kilos she would always change up her routine.
"I did lots of high-intensity workouts, like HIIT, BOXING, SPRINTING definitely got the kg off me. And adding weight sessions in between really toned and got me feeling a lot stronger," she says.
"What I was fuelling my body with was the most important factor for me in shredding kilos. Having a plan and always having a good stock of basic ingredients like tuna, beetroot, baby spinach, almond milk, smoothies, protein powders, rice cakes helped."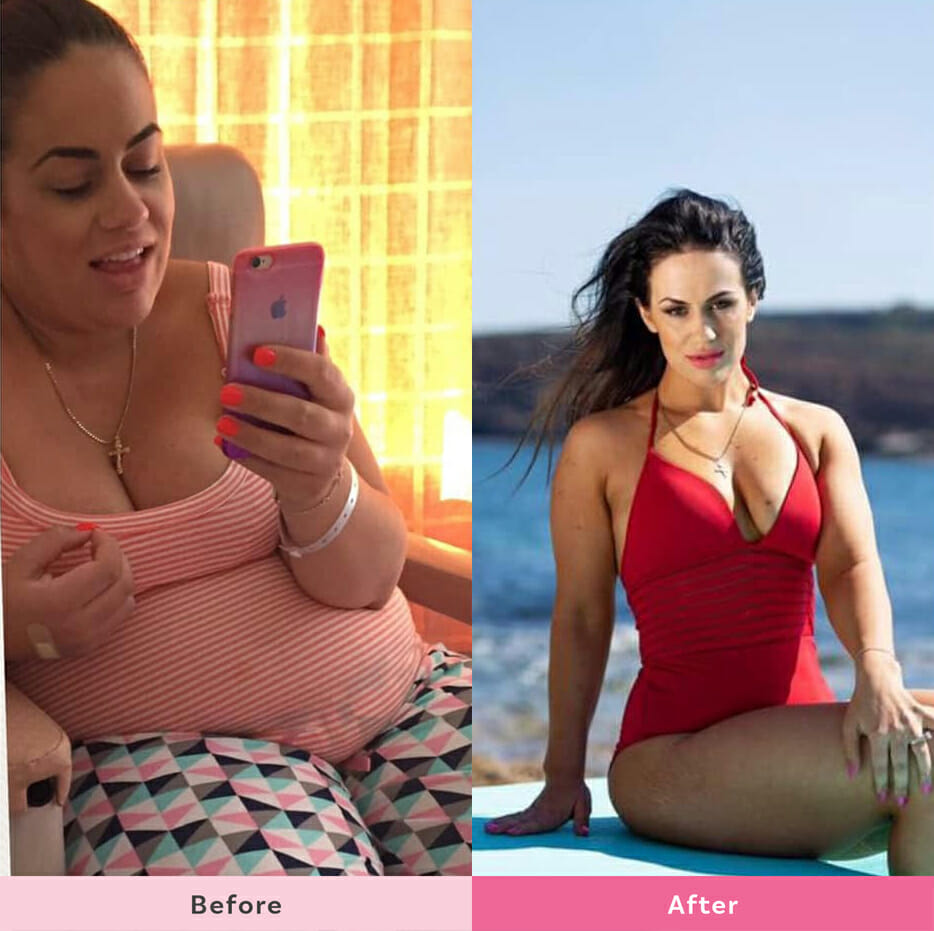 "This way I knew I could always throw something together if I was time short (which most days I am).
"Having those ingredients would leave me with a healthy snack or meal for e.g. a great protein salad or smoothie. And of course, I always have my Healthy Mummy frozen meals if I'm wanting something more."
Join Mel on the 28 Day Weight Loss Challenge TODAY!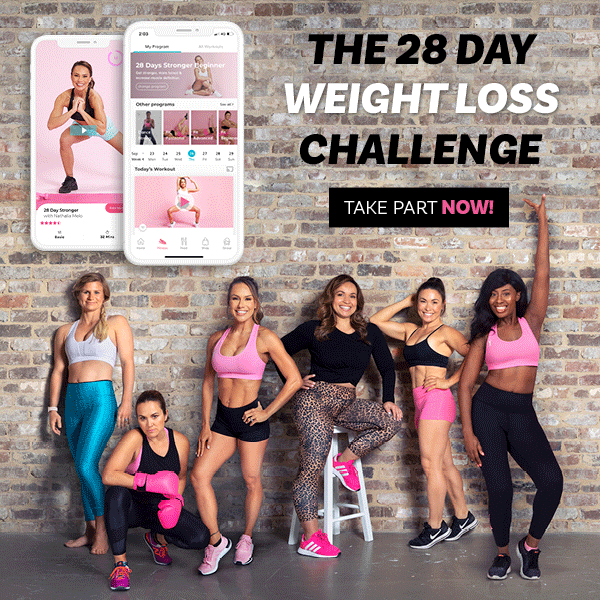 Think of the 28 Day Weight Loss Challenge as the best value personal trainer, dietitian, meal planner, chef and motivational coach with DAILY support – that you have access to every day – without the high cost and all created JUST FOR MUMS.
Each month is DIFFERENT on the 28 Day Weight Loss Challenge. EVERY MONTH you receive NEW 28 Days of FAMILY FRIENDLY customisable meal plans, daily exercise plans with videos and daily support. It's also breastfeeding friendly.
Join the 28 Day Weight Loss Challenge today!