This Mum Made 140 Sugar-Detox Snacks For Under $50 – That Works Out At SIX Weeks' Worth Of Snacks!
This inspirational mum has found an incredible way to save money AND keep clear of sugar-laden snacks by making a HEAP of white-stuff free (sugar that is) treats! Wowsers!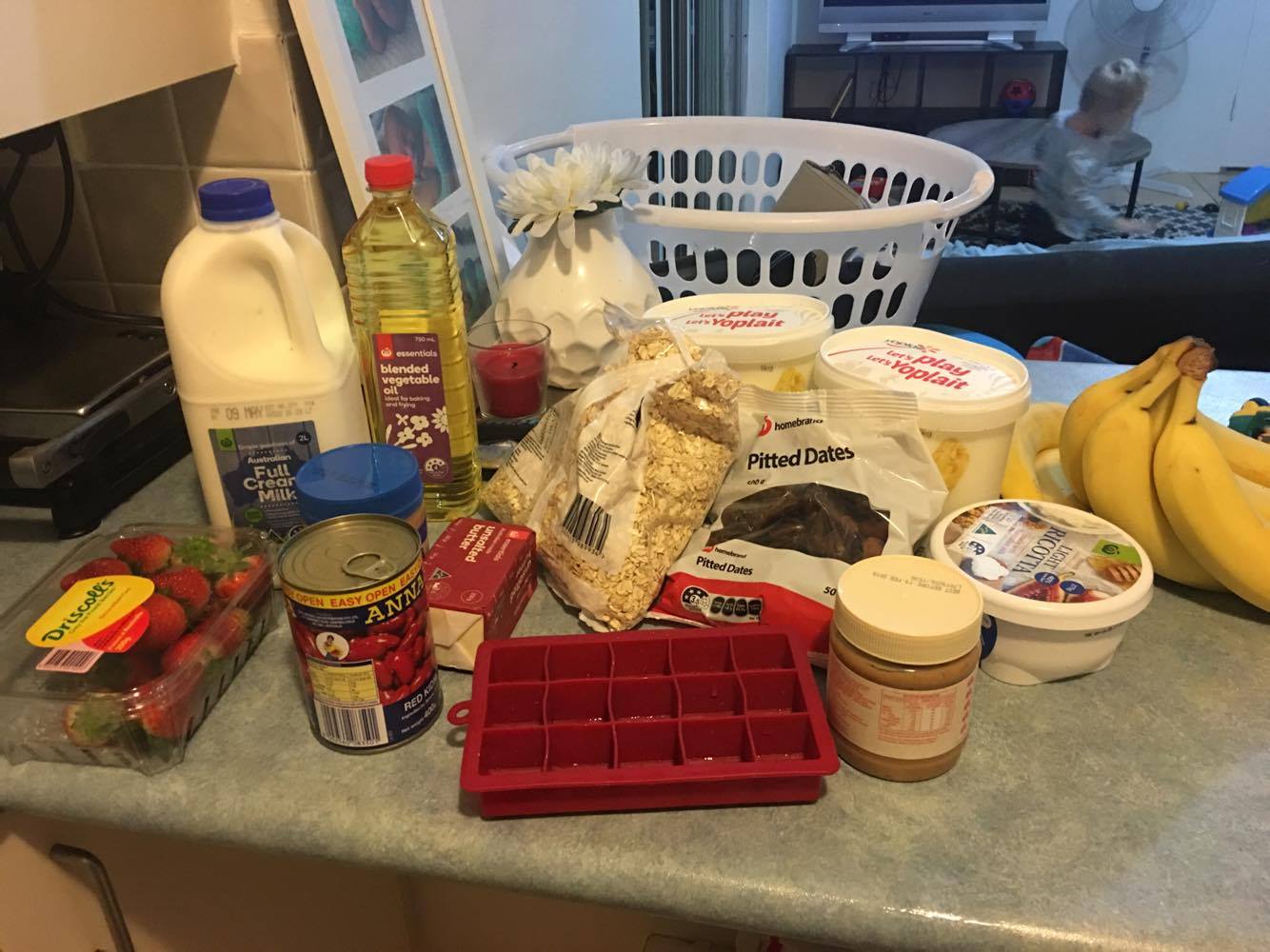 Brittany Carter made six weeks' worth of homemade snacks from the 28 Day Weight Loss Challenge (which is all about detoxing from sugar this month) and it only cost her $50!
So, how did Brittany do it?
"My plan was to see how many sugar-free snacks I could make for $50," says Brittany.
"I wanted to prove a few theories right – that healthy eating doesn't cost you more, that The Healthy Mummy recipes will actually save you money and that you can eat yummy snacks that aren't full of sugar and highly processed."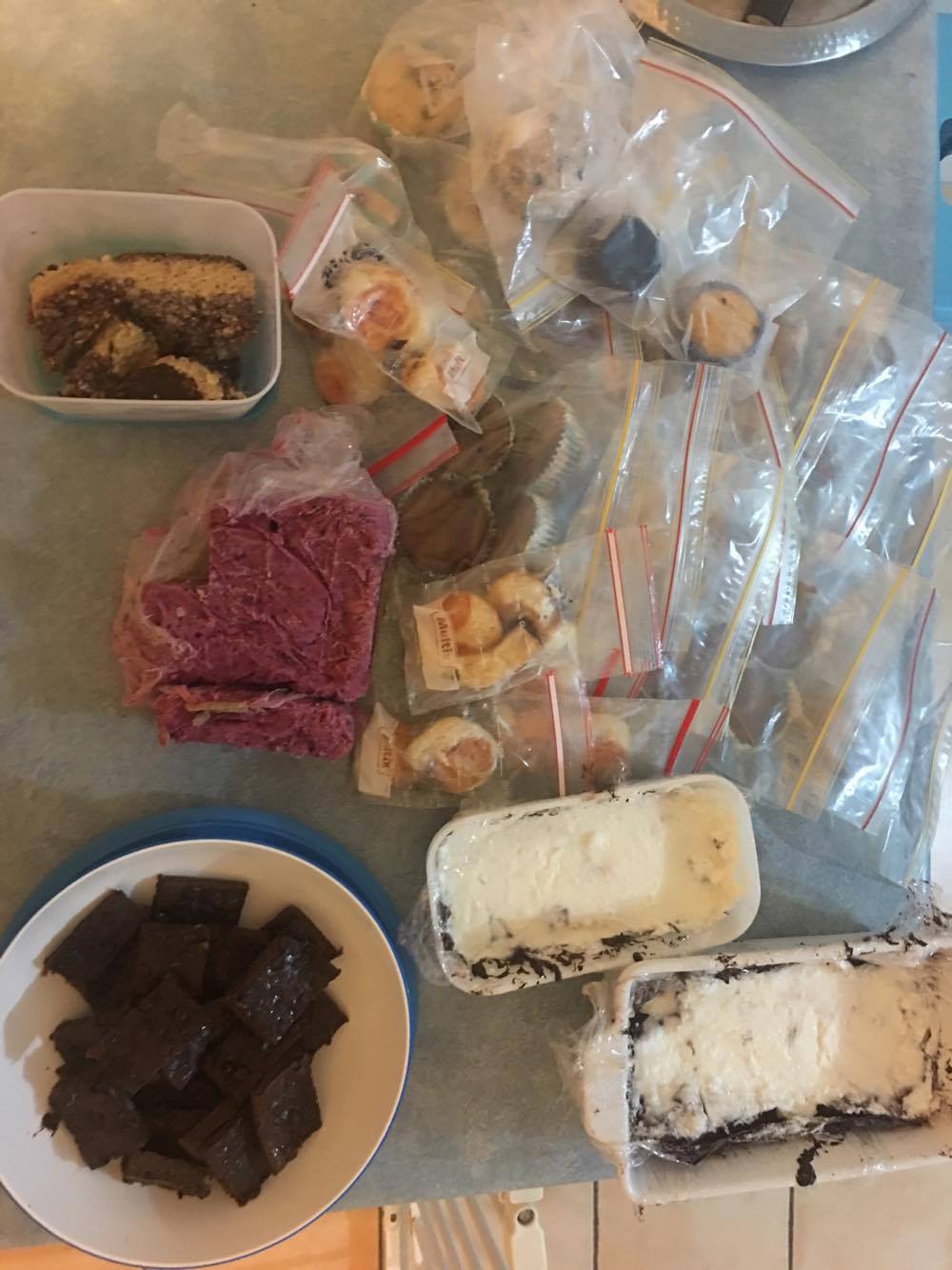 140 Snacks For $50 – It Works Out At 35 Cents Per Snack!!!!!!
For $50, Brittany was able to make 140 SNACKS – which works out at SIX WEEKS' worth of snacks if you were to have three a day.
"It took me about four hours including baking and the light freezing for top deck fudge," says Brittany.
(You can see Brittany's 26kg* awesome weight loss transformation below too.)
What Brittany Made For $50: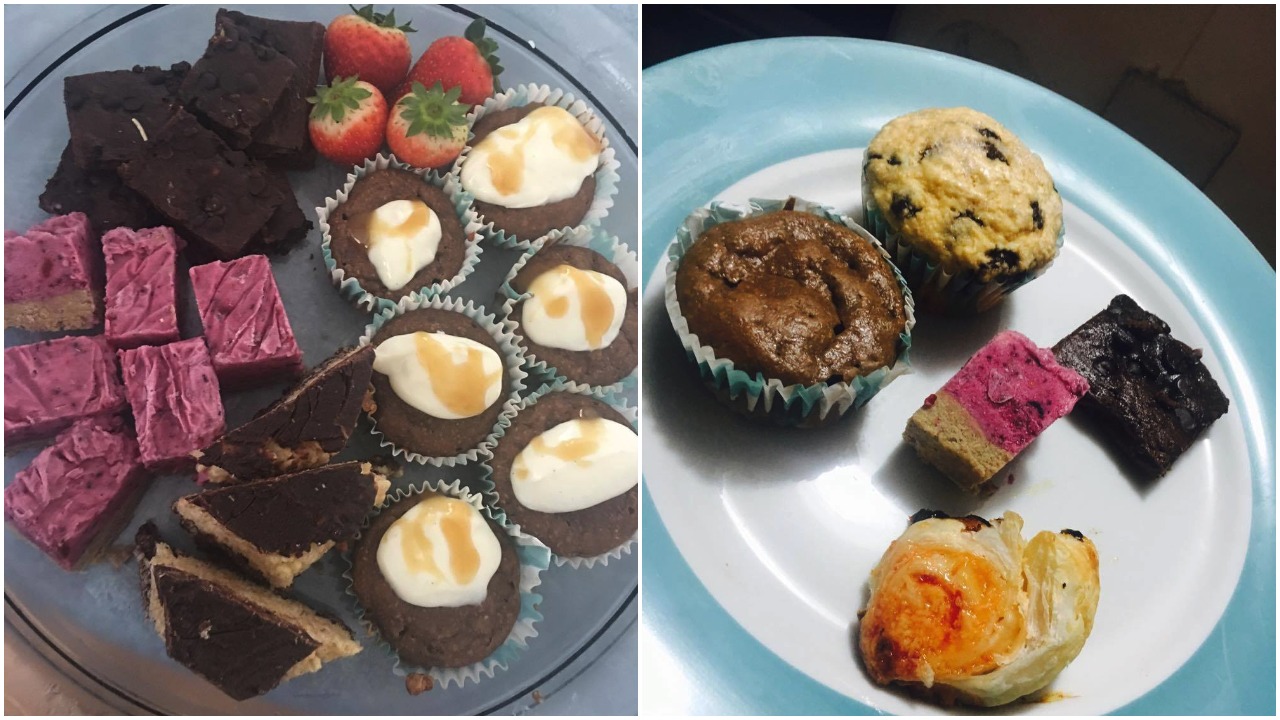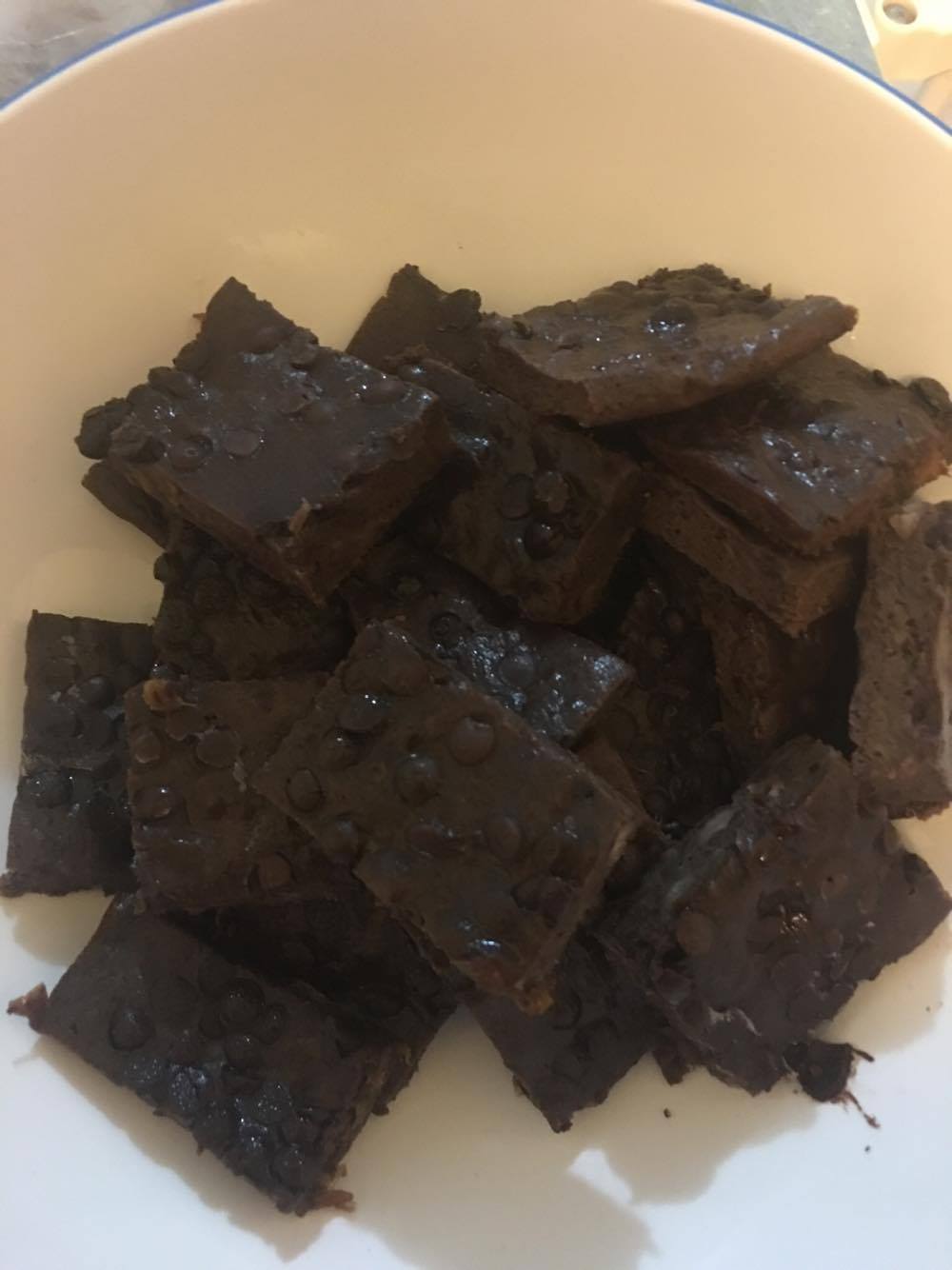 You can find most of these recipes HERE and on our 28 Day Weight Loss Challenge.
Brittany's Top Tips For Meal Prep:
Find recipes with similar ingredients so you can buy less items, but have more bulk. Also, it causes less wastage of fresh foods.

You don't need top of the range, brand named items, they all taste practically the same when mixed/ whipped/ baked/ frozen.

BE PREPARED! Have a list of what you want to make and your ingredients you need. 

Make LOTS of freezer space!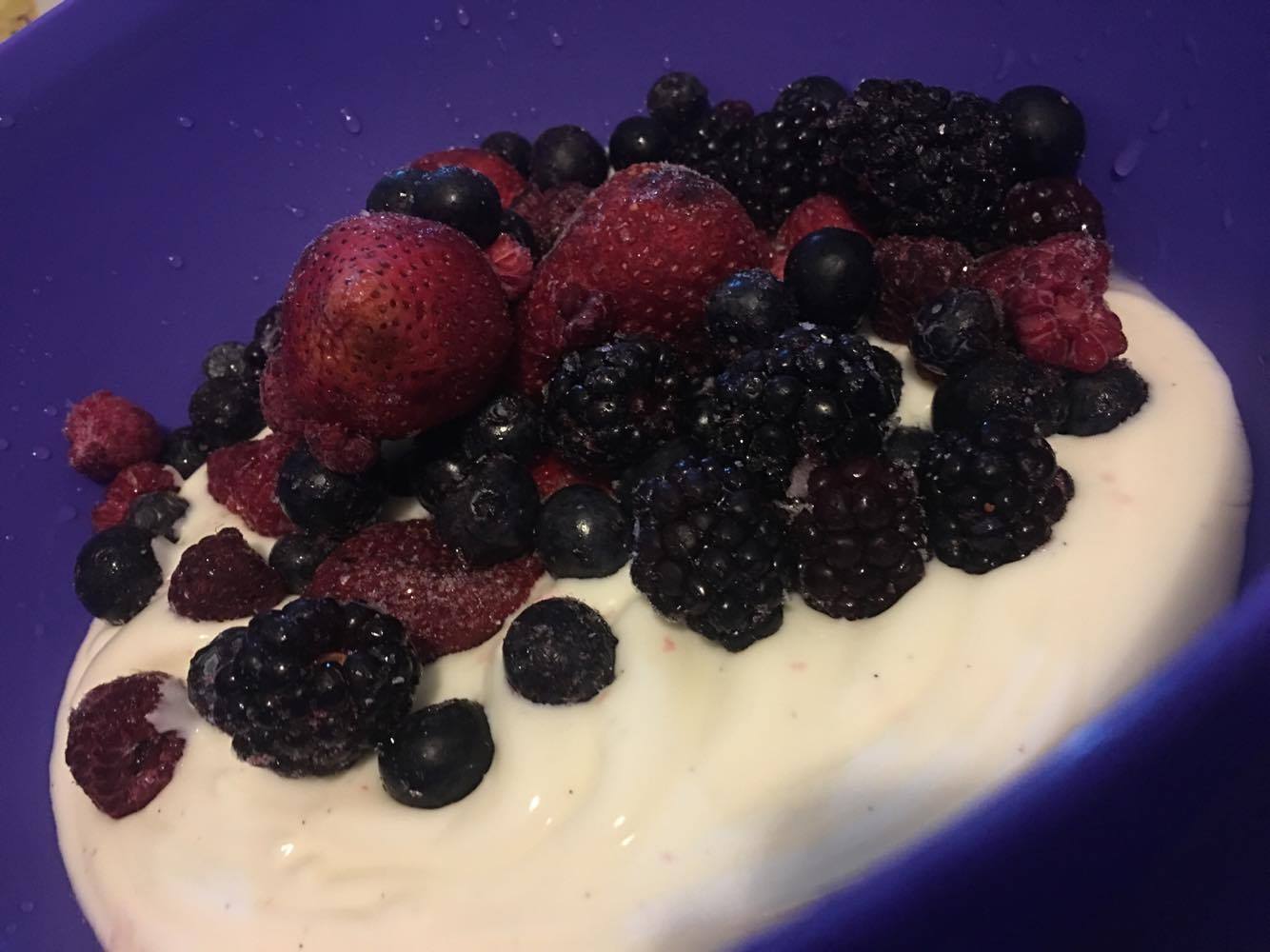 "I will be using these snacks for the month of May to help me reach my goals of drinking more water, losing 5kgs, attending each park run for the month and finding some sugar free snacks for my Mr 2 to help with his behavioural issues!"
This mum has certainly proved you don't have to miss out on your favourite snacks when reducing your sugar intake.
Brittany's Amazing 26kg* Weight Loss Journey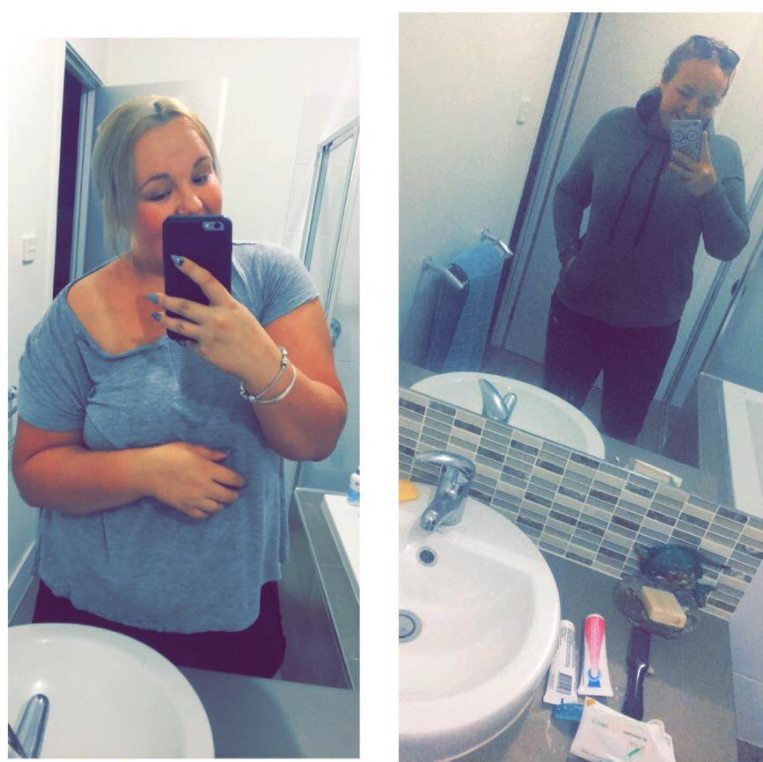 Brittany says: "To date I have lost 26kgs and 115cm with the use of Healthy Mummy smoothies and challenges in just 10 months.
"Do I feel happier? YES. Do I feel more motivated? HELL YEAH! Did I find confidence? ABSOLUTELY. Am I more comfortable? YES! Do I regret this decision? NO WAY! The only thing I regret is not starting sooner!
"What did I have to lose? Apart from weight, anxiety, depression discomfort and guilt!"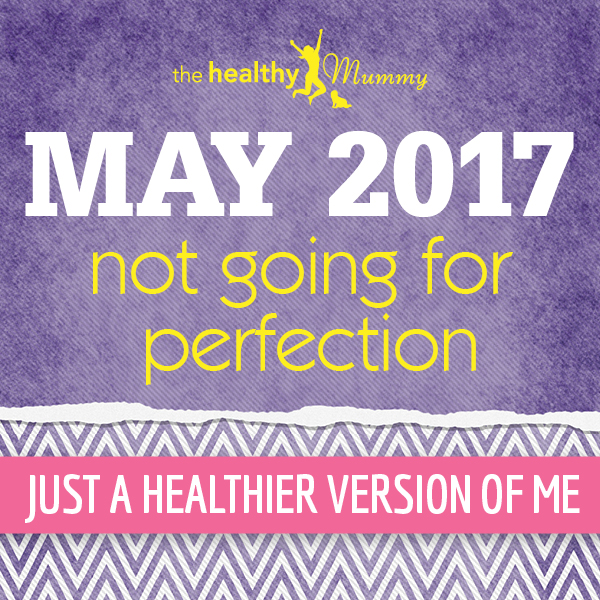 If you haven't joined up to the 28 Day – SUGAR DETOX – Weight Loss Challenge yet, this is your sign! This is what you've been waiting for! Do it! You won't regret it!
Join The 28 Day Weight Loss Challenge – This Month Is The Sugar Detox Round!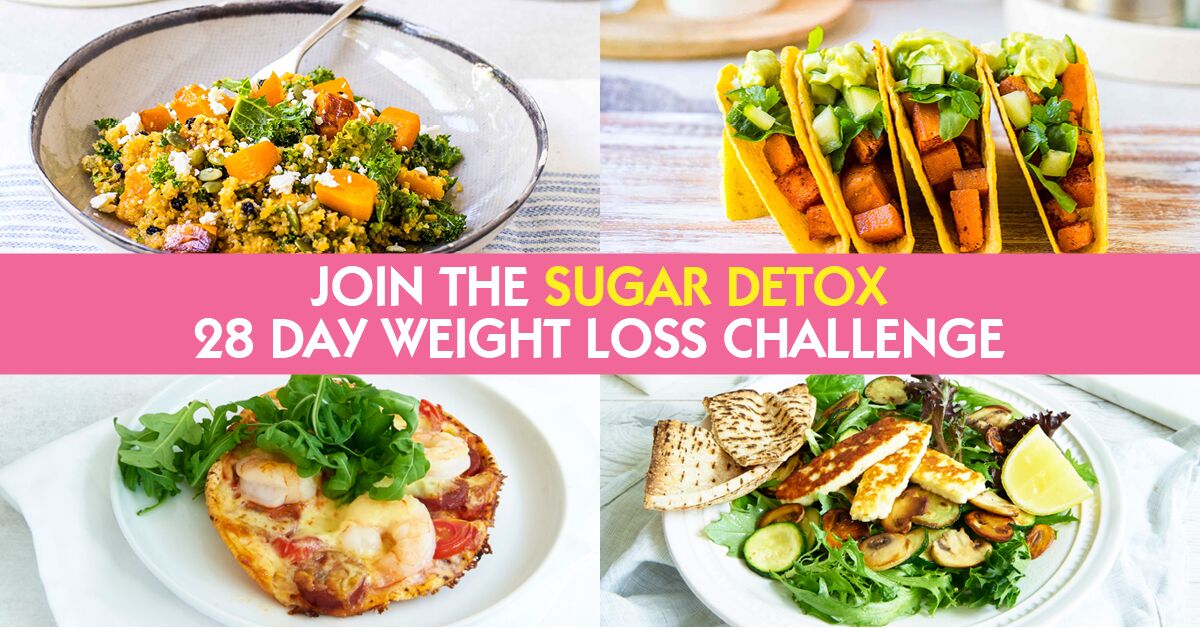 Reducing your added sugar intake is one of the FASTEST ways to lose tummy fat, reduce calories,increase energy, improve your skin and lose excess kilos.
But today, there are added sugars EVERYWHERE and we can be addicted to the white stuff.
BUT never fear – we run SUGAR DETOX Challenges that run for 28 Days and the next SUGAR DETOX starts NOW so if sugar is your issue and you need to detox.
And you can also get your FREE Sugar Detox guide and recipes here.
Be INSPIRED by mums who have reached their goals
Rae Willingham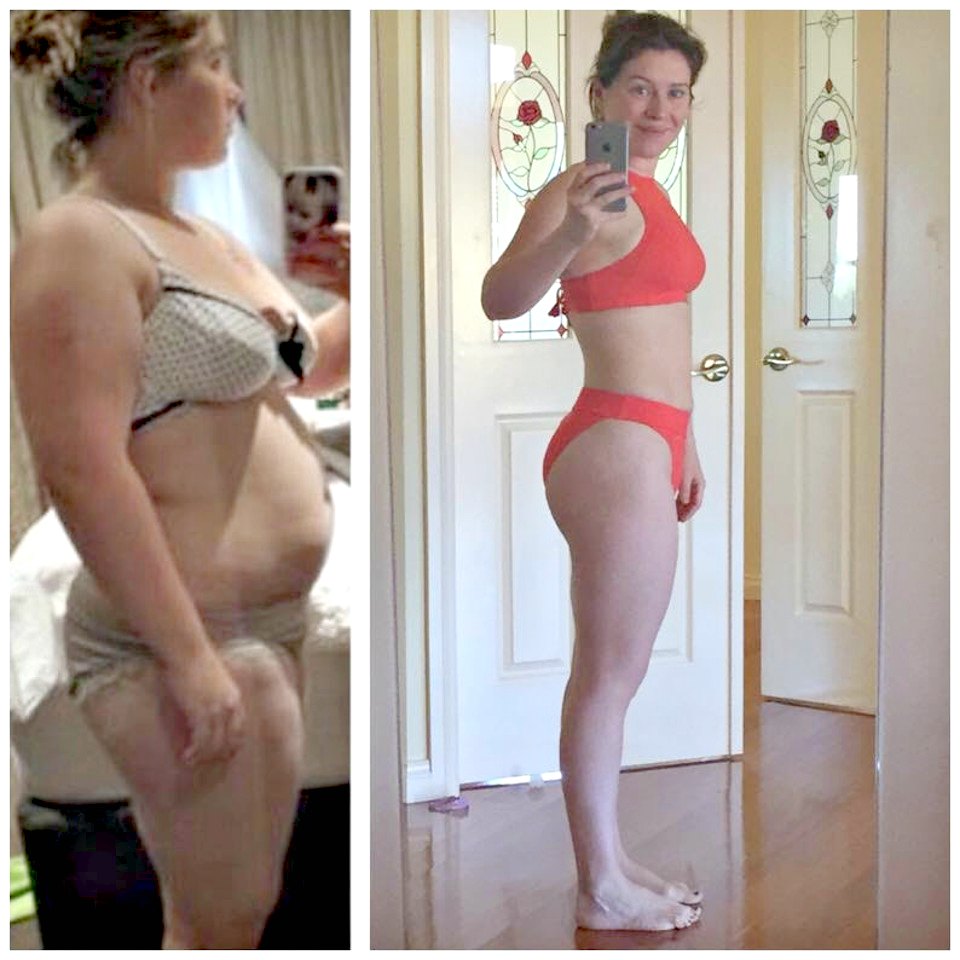 Mum of three children young children, Rae, has overcome negative self belief in the face of  some very big obstacles. After losing 25kgs* and maintaining her goal weight with The Healthy Mummy 28 Day Weight Loss challenges she says:
"I am no longer the girl who suffered debilitating anxiety and regular panic attacks. The one full of excuses not to go out and enjoy life. I am now this amazing butterfly who loves her life and lives it with no worries (well far fewer, I am still a woman after all!)".
Jo Hart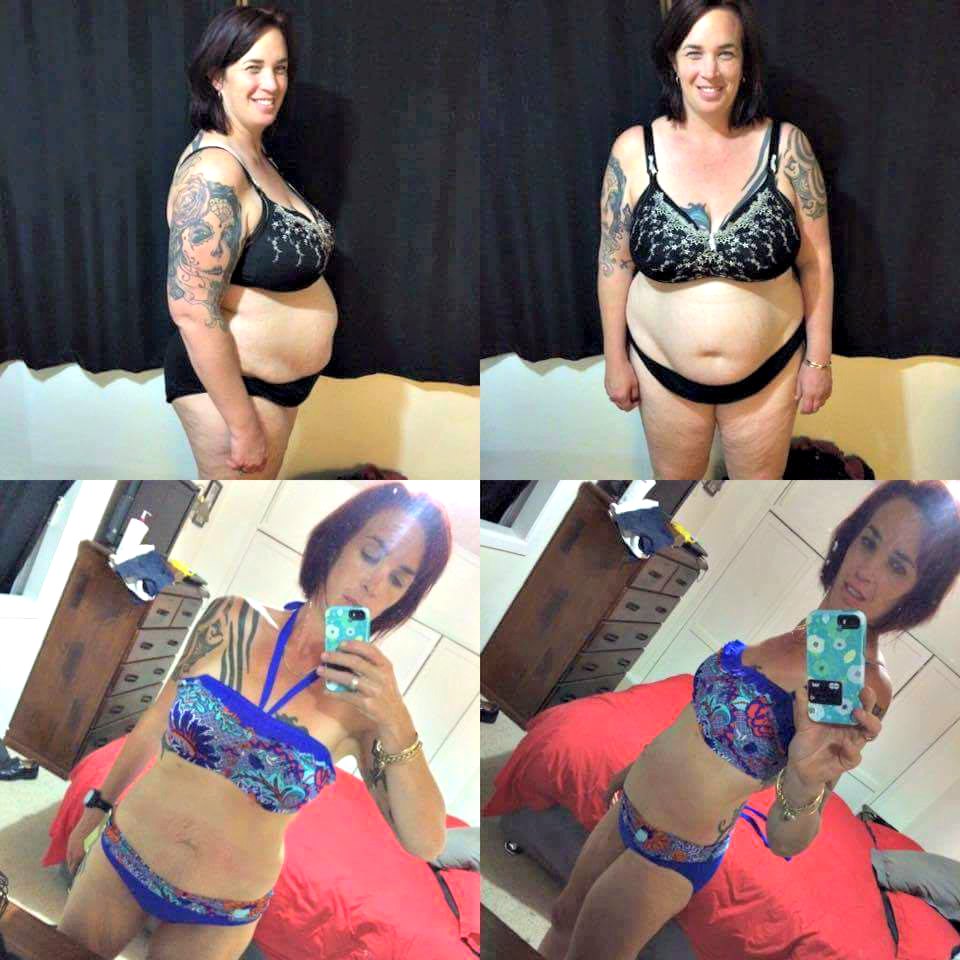 Jo Hart not only rocks her new bikini, she has lost 38kg* with The Healthy Mummy 28 Day Weight Loss Challenges.
She says:  "I am proud of the change I have made for not only me but for my family too".
Renee Harrison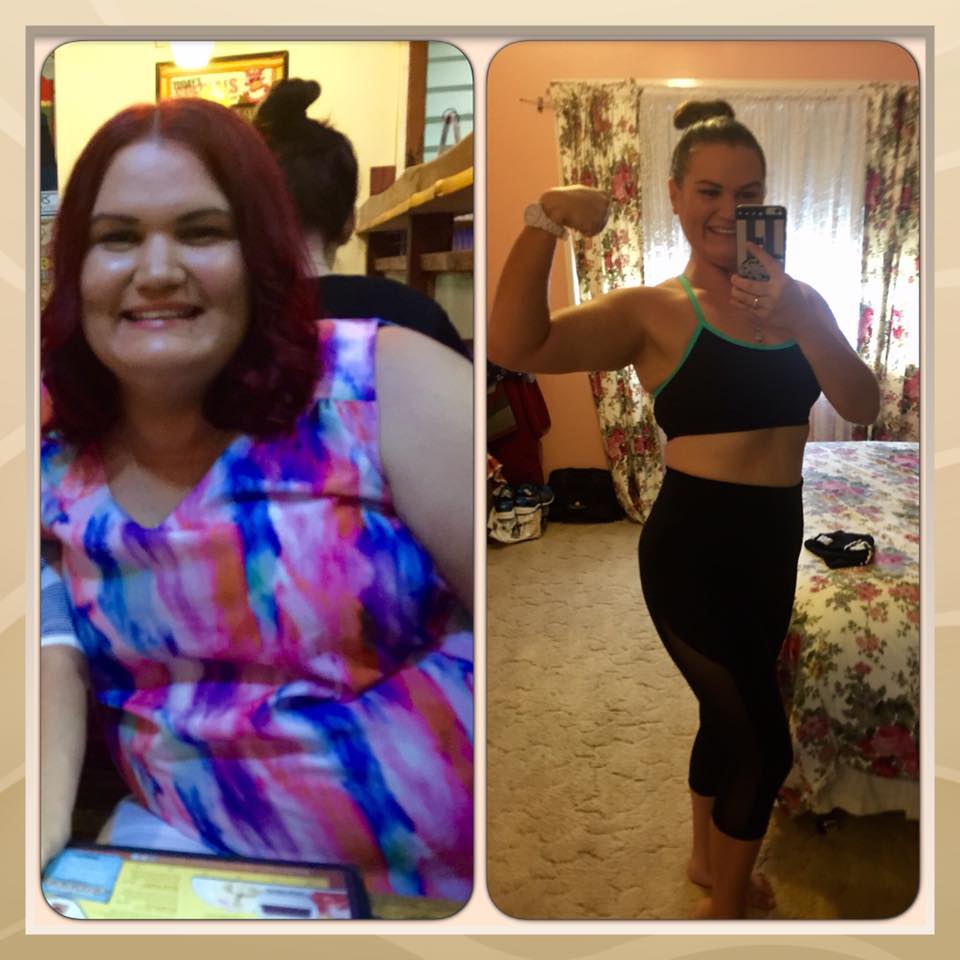 Mum Renee, from Central Queensland, has overcome depression and anxiety stemming from an abusive relationship and transformed her body losing 41kgs* (from 115kgs to 74kgs) with The Healthy Mummy Smoothies, free snack recipes and portion controlled high protein meals.
She says: "previously I lived day by day, but now I embrace life as it were my last day on the earth!".
Elle Temple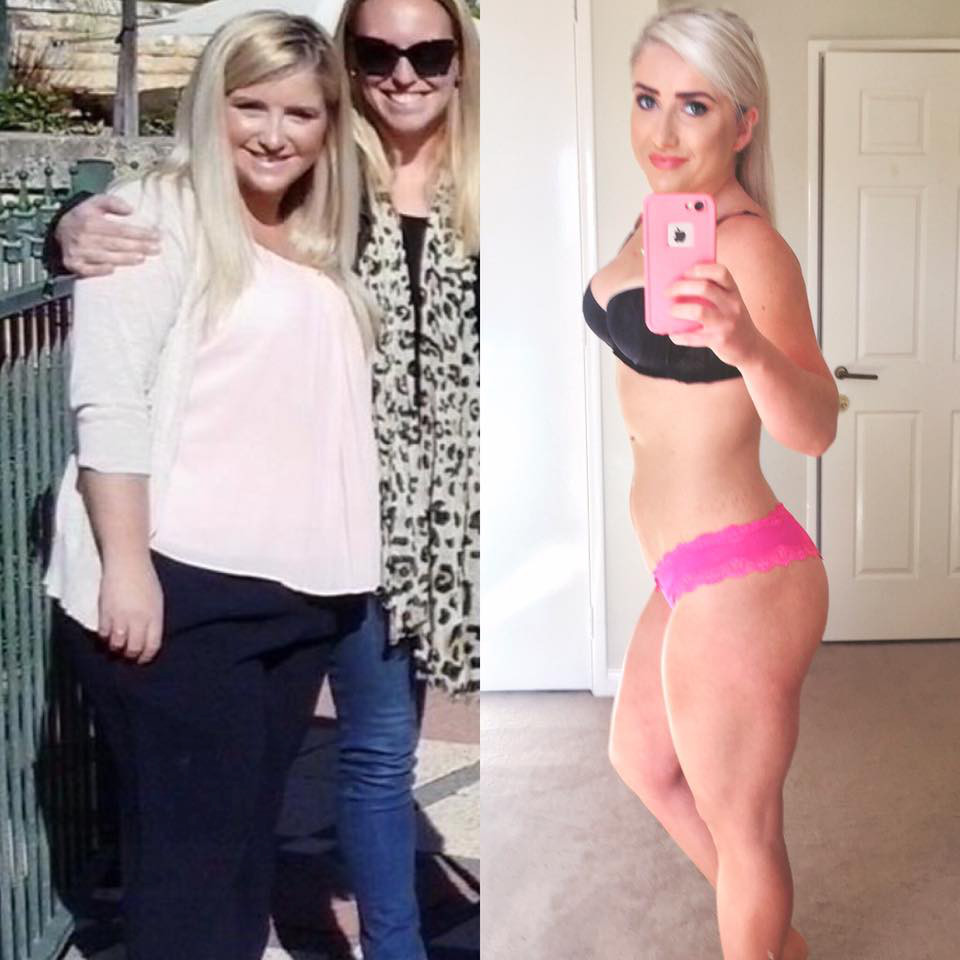 Smashing her weight loss goal of 25kgs* (from 83.6kg to 58.6kg) with The Healthy Mummy 28 day weight loss program, Elle now focuses on toning up.  Elle says
"today I am thankful that I am no longer afraid of having photos taken of me. I love that I have photos to look back on and am proud of how far I have come. From being 'obese' and having no energy to tackle my day, to being a healthy weight and being able to spring around with my crazy toddler".
If you want to lose 5kg* by May 28 then come and join over 20,000 other mums on the 28 Day Weight Loss Challenge
PLUS Our BRAND NEW APP is launching this week