It took Belinda Clair just over three hours to make 30 main meals and 42 snacks from The Healthy Mummy 28 Day Weight Loss Challenge. And the best bit was it only cost her $80. That works out at $1.11 per serve!
"I always plan my meal prep, as I work full time," she says.
"By doing this at any given time I have 35-40 dinner meals in the freezer so that after work in the week I can go to the gym instead of cooking dinners."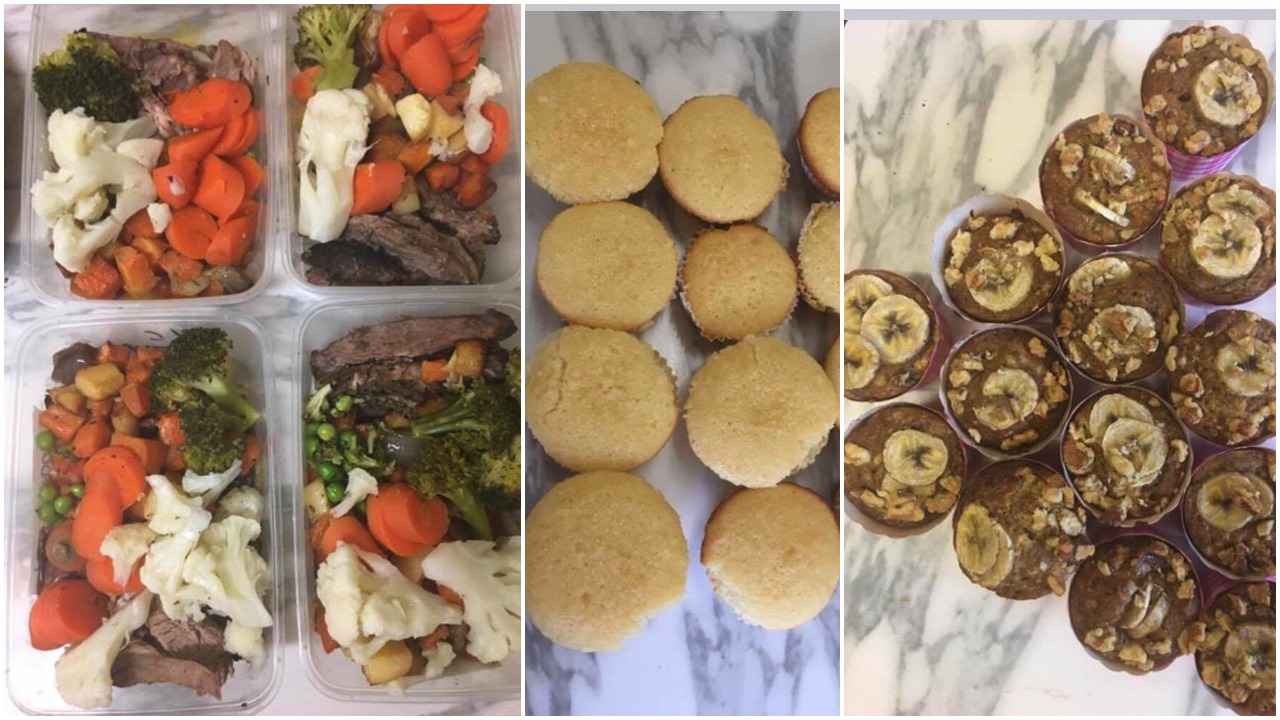 72 meals and snacks for $80 – that's $1.11 per serve
Belinda says she chops up her fresh ingredients like onions, carrots and zucchinis and put them into bowls for her to put in each meals.
"After I've cut everything up, I then cook. I always use my slow cooker to make things easier," she says.
"And I always plan my meals by Friday and shop on a Saturday, so that I'm free to make things in the kitchen on a Sunday."
What Belinda made for $80:
6 x Easy Zucchini Muffins
Not only are these muffins perfect for an afternoon snack they also work well in kids lunch boxes, and can also be baked as a slice. Not to mention they freeze fantastically well.
They are also 155 cals per muffin.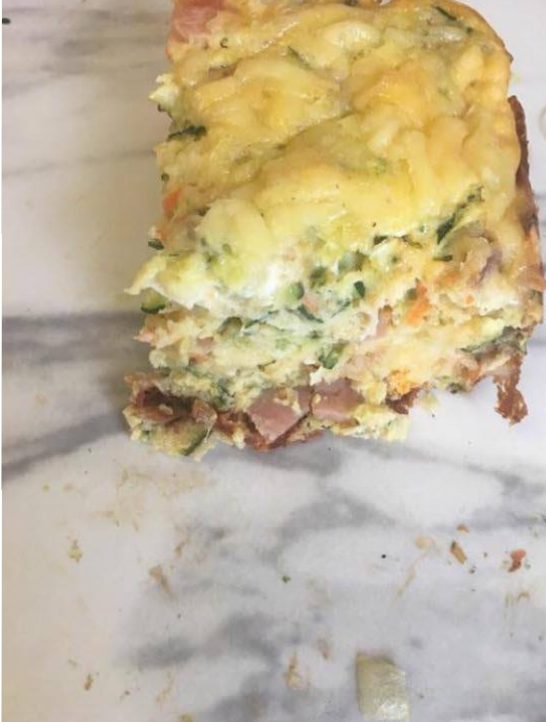 4 x Cheesy Chicken Meatloaf with BACON!
This mildly-flavoured, tasty meatloaf recipe creates a great budget-friendly meal that is simple to make after a busy day. Not to mention it is only 275 cals per slice (without bacon).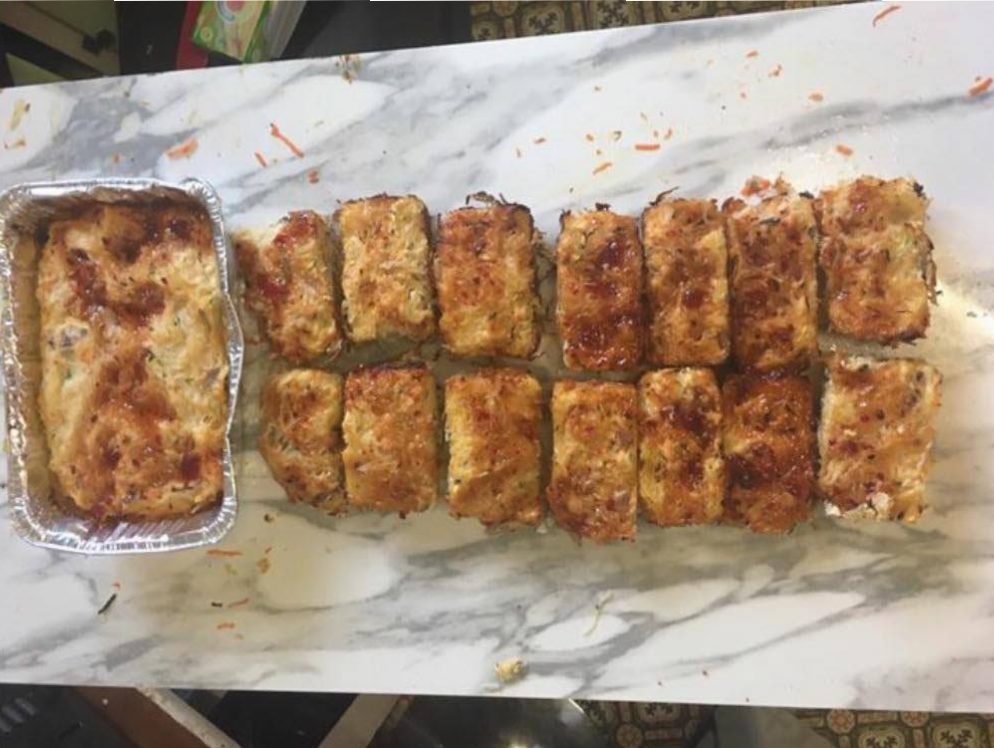 12 x Quick and Easy Gluten Free Cupcakes
These cupcakes are only 150 cals per serve and super quick to make.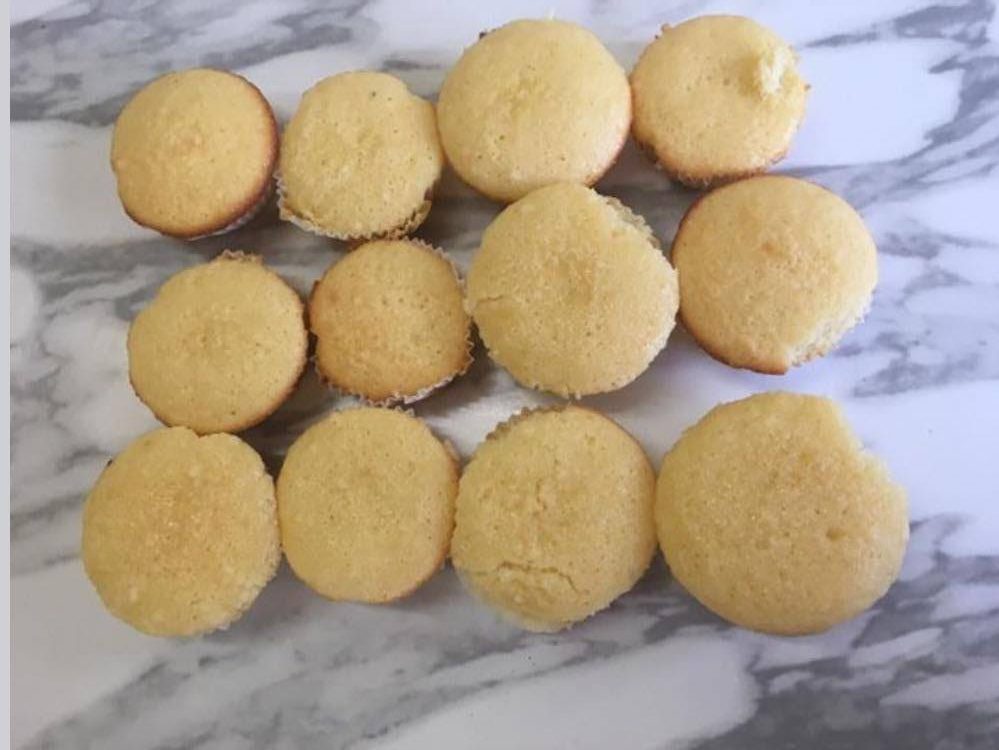 14 x Chocolate Banana Loaf
This yummy Chocolate Banana Loaf is a FAB treat to make for the whole family and is a healthy version to make versus a store bought one. Plus its only 318 cals per serve.
10 x Tasty Thai Chicken Meatloaf
Our Thai Chicken Meatloaf is only 349 cals per serve.
This is a great recipe to make in a large batch so that you can freeze some for a busy night when you don't have time to cook.
16 x Gooey Chocolate Chip Cake
Yummo! Who doesn't love a good chocolate cake. This recipe has less than 215 cals per serve.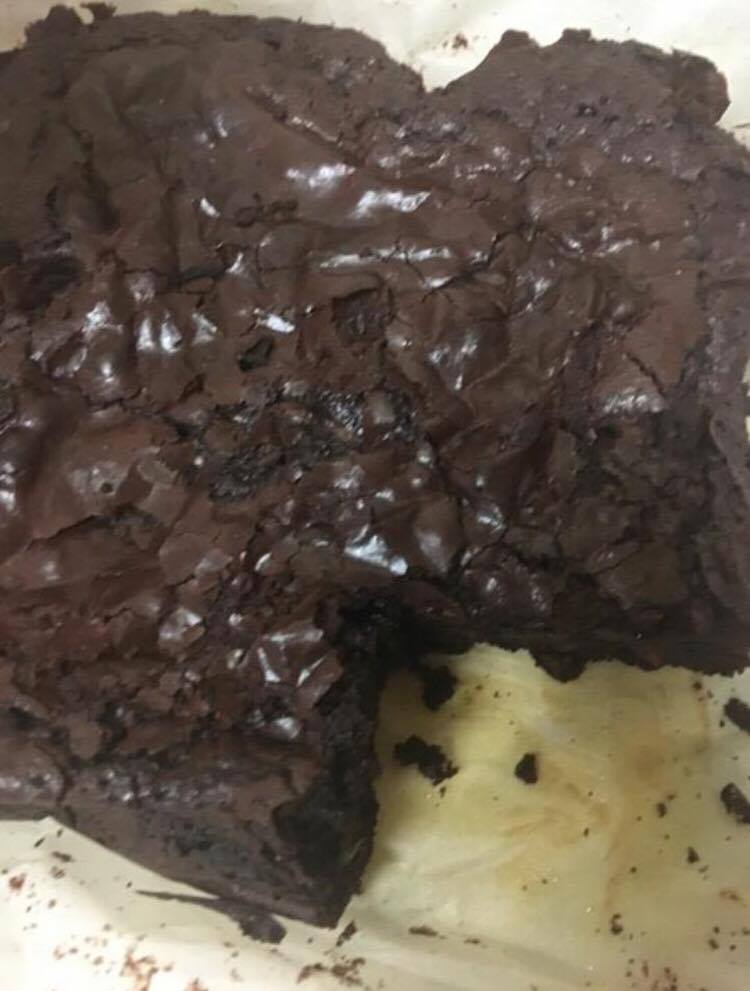 3 x Honey Mustard Chicken
This works out at 290 calories per serving, loaded with protein and hint of sweetness. This recipe can be found on our 28 Day Weight Loss Challenge.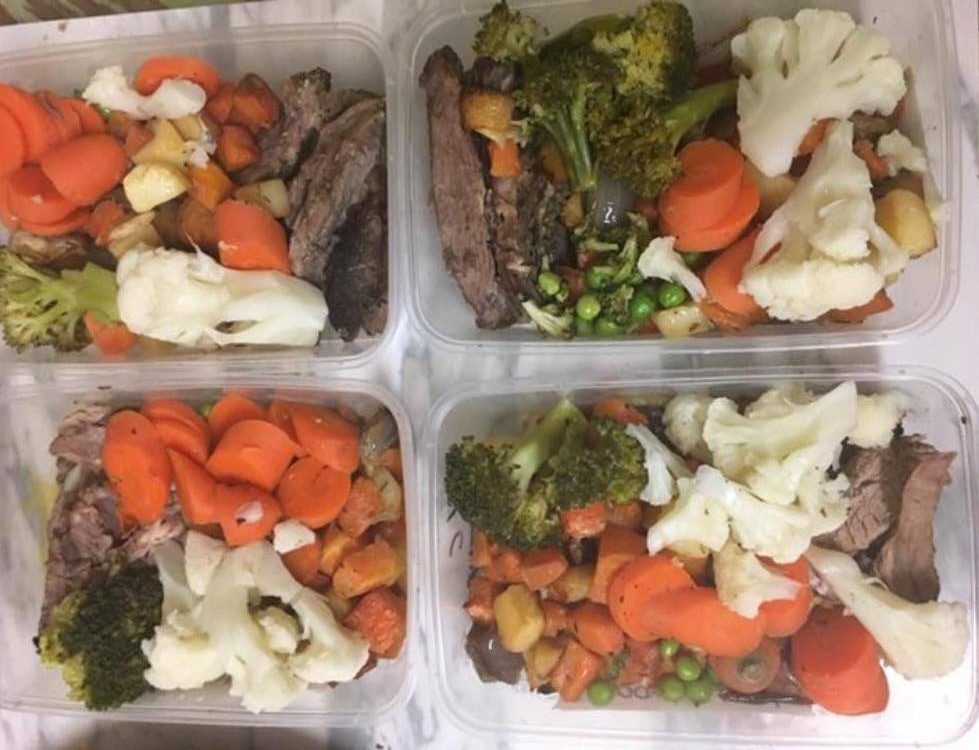 4 x Slow Leg Of Lamb (with veggies)
This recipe can also be found on our  28 Day Weight Loss Challenge. Only 200 cals per serve.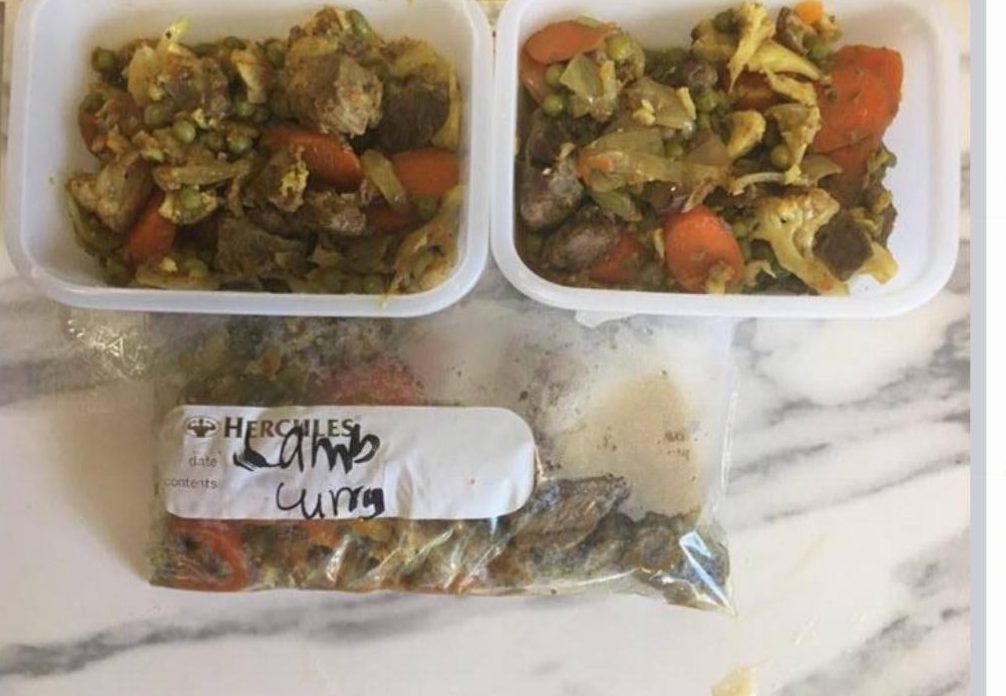 3 x Indian Lamb Curry
A little bit spicy and whole lot of DELIOCUSNESS – this recipe has 356 cals per serve. Again, you can find recipe is on our 28 Day Weight Loss Challenge.
Belinda's top meal prep tips
When it comes to meal prep tips – Bel suggests:
Look for marked down meats in the supermarket.
Plan ahead.
Chop up your vegetables first and then share it out between the meals you are planning to make.
Build your supplies up over time so you don't spend loads of money all at once.
Try something new each week.
Thanks for the amazing tips Belinda.
Belinda's 30kg weight loss success
Not only has Belinda nailed her meal preparation since jumping on board with the 28 Day Weight Loss Challenge, she has lost an incredible 30 kilograms since January this year.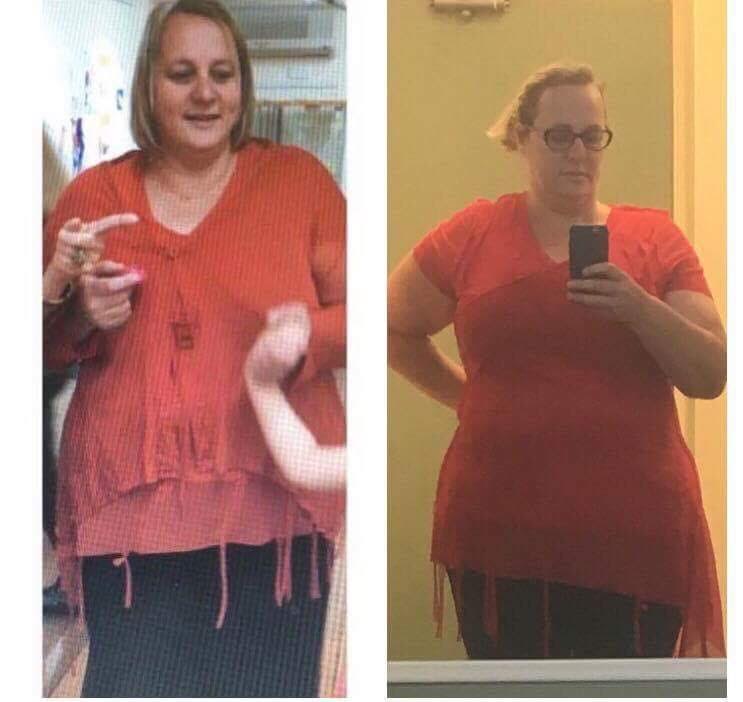 Belinda admits she was drinking FOUR cans of Coke Zero a day before the 28 Day Weight Loss Challenge and decided to quit!
"I wanted to be a healthy mummy and they meant I had to quit drinking the copious amounts of Coke Zero that I did," she says.
"Just like the start of my weight loss journey I had to prepare myself to quit."
Not only was Belinda able to ditch the fizzy drink, she was also able to save money as a result.
"I did some calculations. I'd easily have four cans of fizzy drinks at work, then one at lunch and maybe one and a quarter at night. That worked out at around $12 a day on the drink," Belinda says.
"I was totally out of control. I'd calculated my fix was costing me at least $3,500 a year! I've lost 30kg in total now. My mind is so much healthier from following the 28 Day Weight Loss Challenge and it has given me the strength to quit the bad stuff too.
"Now I really am a healthy mummy."
And you look great too, Belinda!
For more delicious recipes – join our 28 Day Weight Loss Challenge!
For more delicious and healthy recipes join our 28 Day Weight Loss Challenge. Our Challenge is home to THOUSANDS of recipes, hundreds of exercises you can easily do at home and 24/7 support to help BUSY, TIRED MUMS shift the baby weight.
Each month we have a DIFFERENT Challenge theme – so you'll never get bored and keep motivated to ACHIEVE your weight loss goals.
To learn more about our challenge OR to join – click here.
*Images and references to kilograms lost are as supplied by the individual in the story. The Healthy Mummy assumes information and photographs supplied to be true in nature and is not responsible for any false misrepresentations or claims relating to their programs or products.