How this mum makes 36 meals for her 9 month old baby in under 2 hours
As a breastfeeding mum searching for a protein powder that was safe and reliable, Chanelle said that she found that The Healthy Mummy was the only product that stood out as being low in sugar and safe for breastfeeding mums.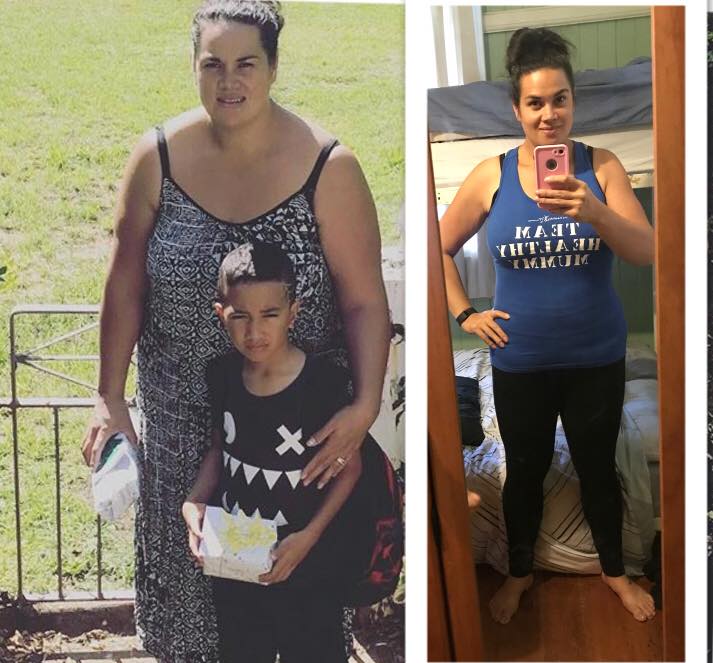 Not only was she able to breastfeed safely, but Chanelle could also move towards her weight loss goals on the 28 Day Weight Loss Challenge.
Chanelle has lost 30kg while following The Healthy Mummy meal plans going from 111kg to 81kg in 5 months!
Here, she talks her love for meal prep and how she makes nutritious meals for her 9-month-old baby in record time!
Chanelle's weight loss journey
Chanelle tells of her beginning her weight loss journey, "I started my journey as a New Years resolution but was doing it alone without much of an idea of what to do until a friend showed me healthy mummy recipes and recommended that I join the Facebook page.
I learned about my BMR and that I can eat a huge variety of tasty food and still lose weight that's when I knew that The Healthy Mummy was for me."
Concentrating on food choices and diet at first, Chanelle didn't want to exercise alone and lacked motivation so posted on The Healthy Mummy Facebook groups looking for mums to walk with. Chanelle then found her Healthy Mummy Consultant and her page and now has made a bunch of great friends to exercise with.
Join The Healthy Mummy Private Support Group here.
"I find together you can achieve more and surrounding yourself with like-minded people. It can make a huge difference to your own success!" Chanelle said
Goal weight
It took Chanelle 5 months to lose 30kg, her start waist measurement was 133cm and now is 87cm.
She says, "I never realised how sidelined I was in my children's life. I would hardly take them anywhere and if I did I'd sit down and not move much at all. I've now bought a scooter so I can keep up with them and I'm joining in with the fun." 
This is no more as Chanelle plans to be at her goal weight by Christmas this year.
Chanelle also has goals of taking up horse riding again, as she grew up riding horses, "but being obese most of my adult life that dream to ride a horse hasn't been possible. That will be my reward once I get to that goal weight," she said.
Also doing a Miss Muddy competition in October which Chanelle hopes to complete all the obstacles with her team. Continuing on the activity bandwagon, the one exercise Chanelle aims to get in every day is 30 squats, 30 leg raises and 30 crunches!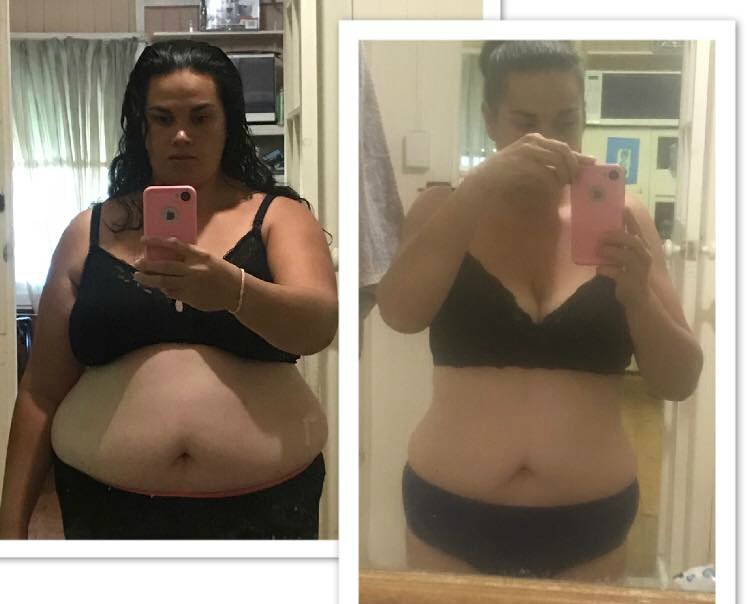 Meal prep
Chanelle spends as little as $90 a week to feed her family of 5, buying her produce from a farmers market, buying things that are on special and using the search function in the app to find meals she can cook using those ingredients!
Meal prepping weekly for about 4 months, Chanelle meal preps 2 days of the week.
"One morning I make muffins and I use up old bananas by baking dozens of muffins and freezing them to pull out as needed. I find they also double as a nutritious meal for my 9-month-old baby. It takes me less than 2 hours to have about 3 dozen muffins ready to go straight into the freezer," she says.
On another day Chanelle likes to meal prep half of the family's dinners.
"I enjoy cooking so often if I have time I cook up new recipes I want to try. I select recipes by searching ingredients I know my family eats like sausages, mince and chicken. I then look at what's available from my pantry ingredients and choose something I know I can make with what we already have," she says.
Chanelle cooks up meals like Devilled sausages and Zucchini cheesy bites.
She adds, "meal prepping can be as simple as boiling eggs, cooking up rice to freeze and chopping up bananas to freeze ready for smoothies."
"Keep going and never stop"
The Healthy Mummy has made Chanelle more confident and happy in herself and she says she does more with her family, "we are all out and about most weekends doing some physical activity."
For other mums on a similar journey, Chanelle would say, "keep going and never stop. Even when you have those bad days you can start afresh the next day. Fall down 7 times stand up 8!"
Setting achievable goals keeps this busy mum focused and motivated. Setting a new goal or a set of goals every month keeps things exciting and interesting. "I share mine on my Consultants healthy mummy Facebook group I think it helps me stay accountable and shows them I'm human," Chanelle says.
Join the 28 Day Weight Loss Challenge

The 28 Day Weight Loss Challenge offers you a wide range of budget-friendly recipes that just require you to prepare a few ingredients, add them all to one pot and let the oven, stovetop or your slow cooker do the rest.
Plus, they are perfect for making in bulk and freezing, which again will save you time in the kitchen!
Teaming these delicious recipes with the 28 Day Weight Loss Challenge fave fat burner workouts will help ensure that you stay on track this winter with your health and weight loss goals.