This Mum Overcame Her Weight Gain Fears And Is Glowing at 28 Weeks Pregnant
Learning to love your ever changing pregnant body is not always easy. Especially if you have been working hard to lose weight gained during your previous pregnancy.
Healthy Mummy community member Zoe shares how she has maintained her HEALTHY body throughout her second pregnancy and why she is feeling body confident and FABULOUS at 28 weeks pregnant.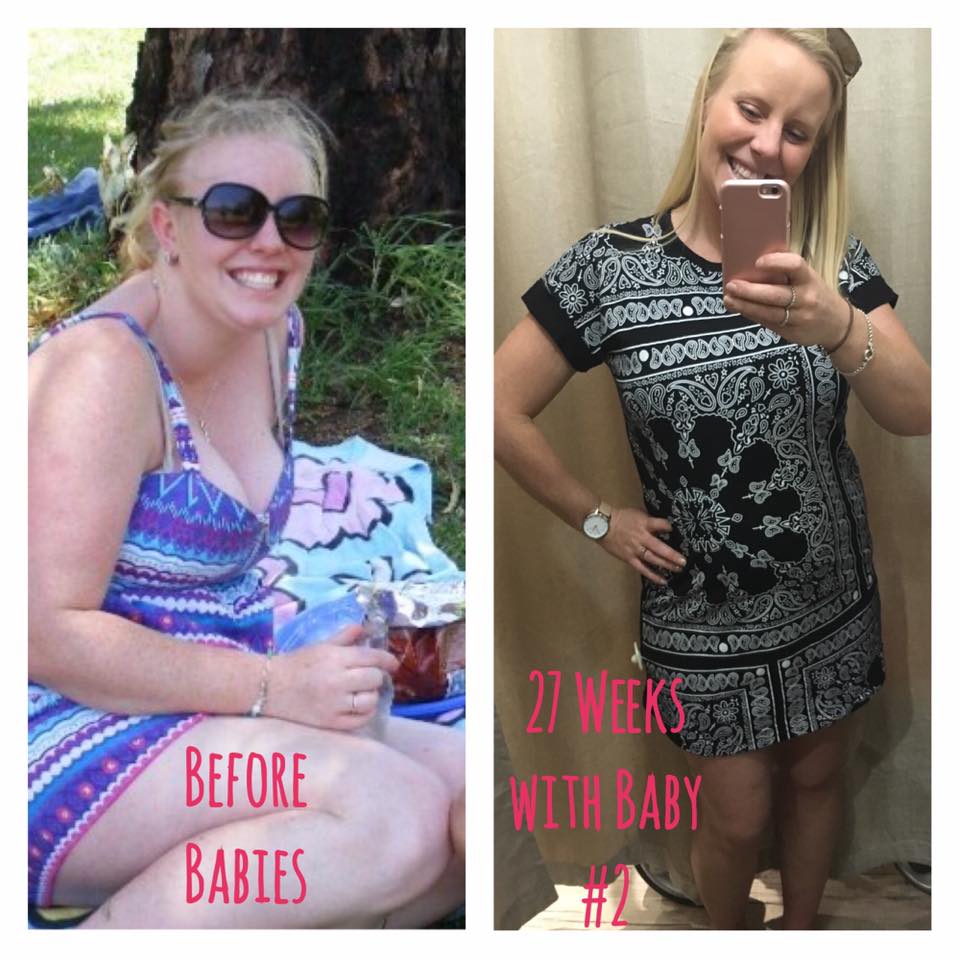 Zoe is 27 years old, lives in South Australia with her husband and their 3 year old daughter. She is currently pregnant (28 weeks) with her second child.
She has been following the Healthy Mummy program before and during her second pregnancy and says "I'm absolutely loving every moment of my second pregnancy!".
Here is Zoe's story:
Weight loss fears
After losing 22kgs* on the Healthy Mummy 28 Day Challenges,  I suddenly feared all my hard work would fade away when I fell pregnant again! Little did I know, it hasn't! I still feel amazing and it's because I am a healthy mummy.
I've continued following the 28 Day Challenge which provides me with healthy, well balanced meal plans each week. As I am not trying to lose weight I simply take in additional calories to compensate for my growing baby.
I feel so good knowing that I am filling my body with the right fuel to nourish both myself and my baby throughout my pregnancy.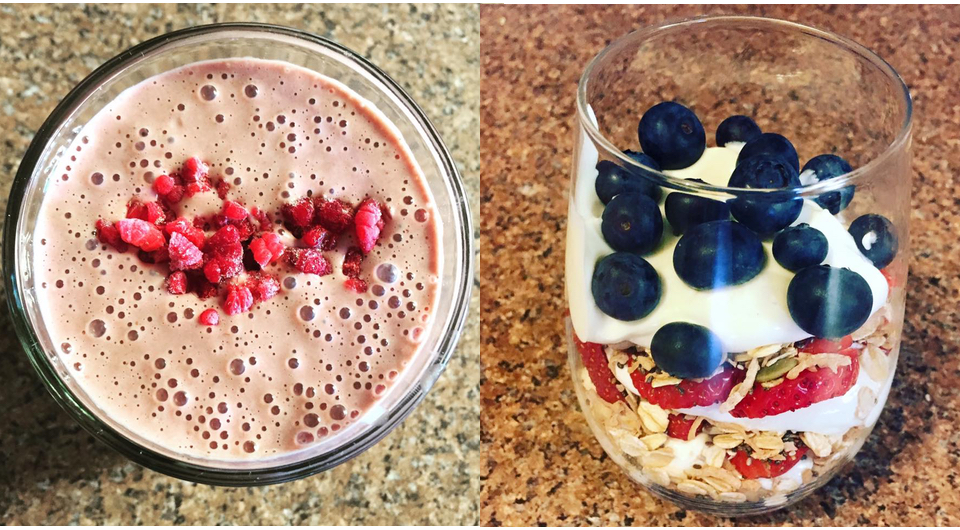 I love that I can still indulge in my favorite 
Healthy Mummy Smoothies
 as they are designed specifically for pregnant mums. My favourite is the vanilla smoothie mix! I usually add frozen banana to it as it makes it taste extra creamy.
I'm still enjoying exercise and have been doing as much as I can. Although I have had a lot of pelvic pain during this pregnancy, but I am not letting that stop me. My Healthy Mummy Fitness Trainer Emma-Lee Spaeth has taught me exercises that I can do safely during pregnancy.
Success
The other day I ordered a new pair of Seafolly bathers. I tried them on today thinking I would hate myself in them, but I didn't feel like that at all.
"Our bodies can do amazing things and growing a baby is one of them".
I've learnt how to live a healthy life style and so has my family! I love my new body!
Body confident second pregnancy – My advice to other mums
"Ladies learn to love yourself no matter where you are in your healthy journeys! It simply changes your every day life".
I smile constantly since becoming a healthier person and I wouldn't change anything about myself.  Thanks Rhian and the Healthy Mummy team for showing me how to change my life forever.  I cannot wait until after bubs is born so I can show people how the Healthy Mummy can also bring me back to pre-baby weight!
Thanks Zoe for sharing your INSPIRING story with us.
The Healthy Mummy HQ love to hear that you have maintained your healthy lifestyle during your second pregnancy. And we are thrilled that you are embracing your pregnant body at 28 weeks. We wish you a happy and healthy birth of baby number 2!
The Healthy Mummy team promotes healthy weight gain through pregnancy. Are you pregnant? Join the Healthy Mummy Pregnancy Support Facebook Group or find out about our Healthy Mummy Pregnancy Smoothies designed specifically for pregnant women.