"Now I never eat packaged food." How mum lost 18kgs*
Healthy Mummy and 28 Day Weight Loss Challenge member Sarah reveals her incredible body transformation and the 18kg* weight loss since she quit eating packaged foods.
Determined to set a good example to her children, this inspiring mum makes all her meals from scratch! With no more expensive grocery bills and more family bonding time she couldn't be happier. She shares her inspiring weight loss journey below and top tips for keeping on track.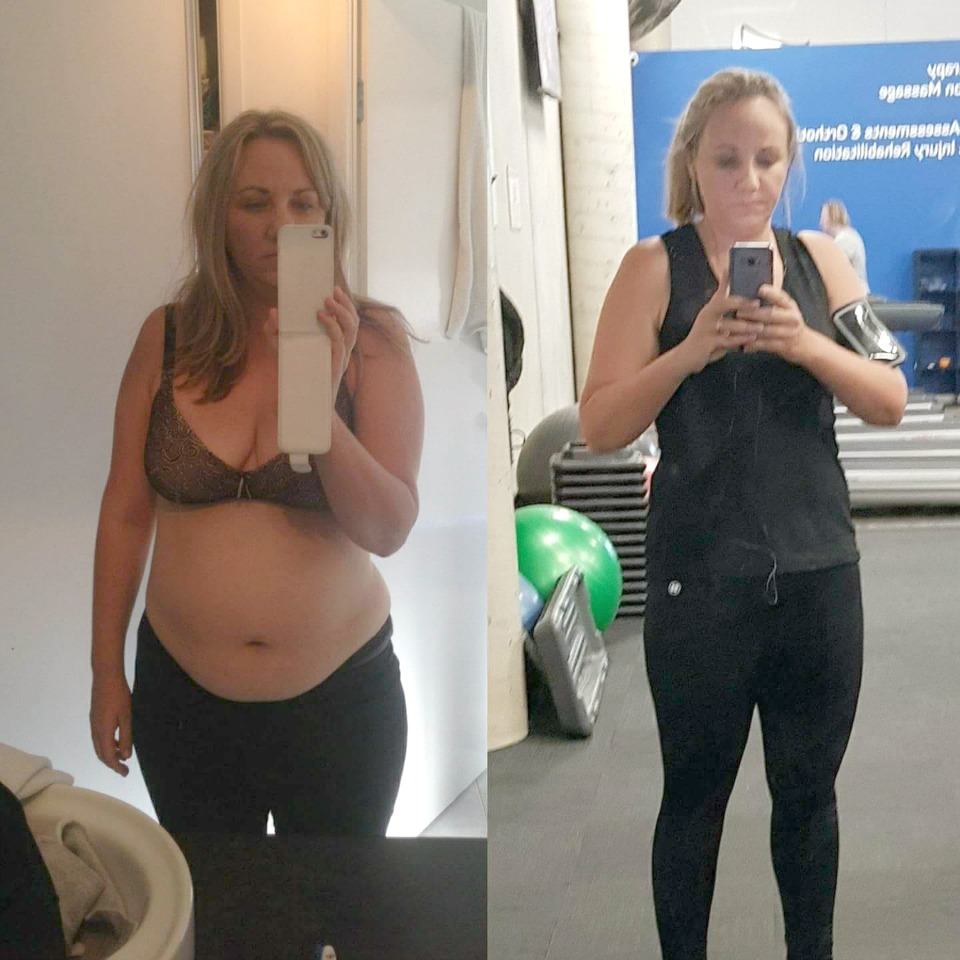 Sarah has lost 18kgs* by following the Healthy Mummy 28 Day Weight Loss Challenge meal plans and Smoothies and combining them with regular exercise.
She is well on her way to achieve her goal of losing another 10kgs* by December 2018. The Healthy Mummy team are thrilled for Sarah and are confident that with her positive mindset, nothing will stop her.
How Sarah lost 18kgs*
After purchasing a Healthy Mummy Smoothie tub in December 2016 and trying some of the free recipes, Sarah quickly lost 7Kgs*.
"I was so amazed with the weight loss. I've tried many diets out there and nothing had worked for me. I joined the 28 Day Weight Loss Challenge 3 months later and have not looked back since". 
Meal planning for weight loss success
"The meal plans in the 28 Day Weight Loss Challenge are what have helped me achieve my results".
Old shopping habits gone
Sarah admitted she used to wander the grocery stores just grabbing things with no real plan for the week ahead.
"I would often waste food that didn't get eaten and I would purchase a lot of packaged foods which would make my regular shop very expensive".
Saving money on groceries
"Now I never eat packaged foods and save so much on my weekly food bill, thanks to having a meal plan to follow".
Meal prepping is a family activity
Meal prepping has become a family exercise for Sarah and her children. They spend a couple of hours once a week making healthy treats. Some of their favorites include Healthy Mummy cookies, muffins, bliss balls, and Sarah's personal favorite, the Chocolate Peppermint Slice.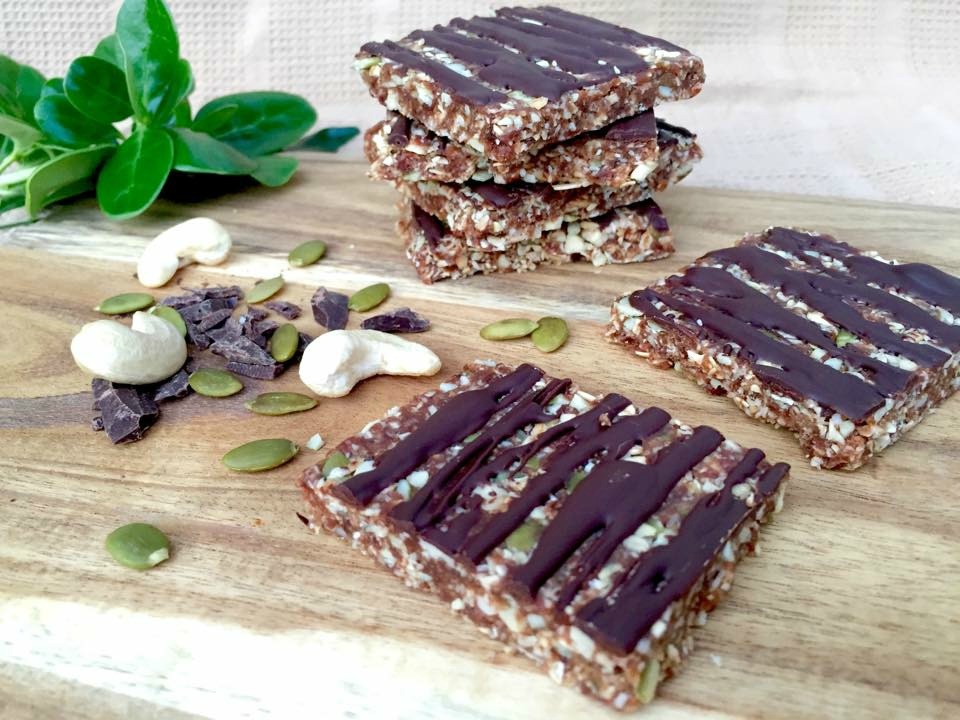 Sarah says "I also select a few meals off the 28 Day Challenge meal plan and cook them up and freeze them so that I get some nights off cooking every week". 
In addition, she makes up a few lunches which she freezes.  The Bacon and Zucchini Slice is a popular choice in her household.
"For lunches we usually have leftovers from our previous nights dinner, salad wraps, a Healthy Mummy Smoothie or something I prepped and froze". 
A positive mindset 
In addition to the 18kg* weight loss, Sarah says her positive mindset is one of her biggest achievements.
"I'm working towards toning and want to build up my fitness to be able to run".
My weight loss impact on the entire family
The Healthy Mummy journey has not just had a positive impact on Sarah, but the whole family have benefited.
Sarah says "I love that my kids are growing up seeing that daily exercise is the norm and eating healthy is important". 
"My husband has also lost weight and my kids have amazing healthy lunch boxes with no packaged foods". 
"We live a much more active lifestyle. 
The one exercise Sarah does each day without fail is walking.
"I love to take the kids and our dog for a daily walk. Sometimes it's around the block and sometimes it's a 6km walk, but it's something we do".
Sarah's Top Tips for Keeping on Track
– Keep a note book and write in it often.
"Write down goals and break them down further into ways you can achieve them".
"Write down meal plans and your exercise plans".
– Record your weight and body measurements
– Take photos of your body
"Photos really helped me and I think they are an important part of weight loss journeys. They show the changes in our body as we lose weight".  "Seeing the results have kept me positive and motivated". 
"I'm so glad I found The Healthy Mummy. It's a sustainable lifestyle change with an amazing community of empowering women".
Since eliminating packaged foods and making huge savings on her weekly shop, the only thing gaining weight in her home is her wallet!
Join thousands of mums on the MUMS ONLY Challenge!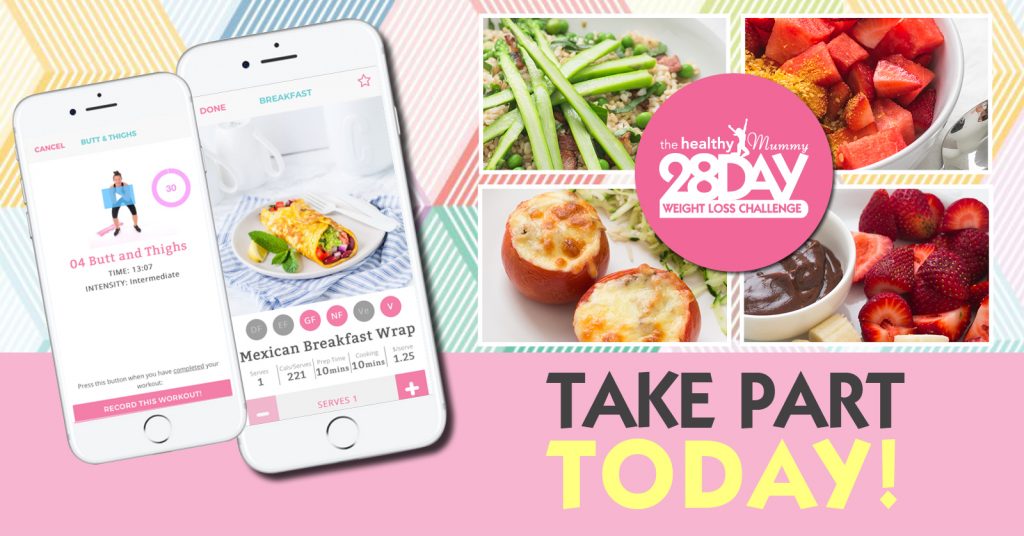 Inspired by Sarah's amazing transformation and savings on grocery bills? Our 28 Day Weight Loss Challenge is an affordable, customisable weight loss program PROVEN to help mums reach their weight loss goals.
Our Challenge entails:
28 days of at home exercise routines (no gym needed) – with video instruction
Customisable and breastfeeding friendly meal plans
Time-efficient exercises for busy mums – under 30 mins
Challenge combines Pilates exercises with interval and circuit training (HIIT)
Suitable for basic to advanced fitness levels
Home to thousands of EASY-TO-MAKE recipes!
To find out more on the 28 Day Weight Loss Challenge click here.
*Images and references to kilograms lost are as supplied by the individual in the story. The Healthy Mummy assumes information and photographs supplied to be true in nature and is not responsible for any false misrepresentations or claims relating to their programs or products.