Mum makes 140 SCHOOL SNACKS for $80 that's just 60c per serve!
Healthy Mummy's Samara has shared her healthy lunch box snack ideas, all from the 28 Day Weight Loss Challenge recipe hub.
Having to think about what to put in your kid's lunch box is no easy task!
Not only do you have to take into consideration nut and allergy school guidelines but also make things that are healthy and not full of sugar.
Thankfully, Healthy Mummy's Samara has shared her healthy lunch box snack ideas, all from the 28 Day Weight Loss Challenge recipe hub.
Best of all, it only cost her $80 for 140 serves. That works out at less than 60 cents per serve!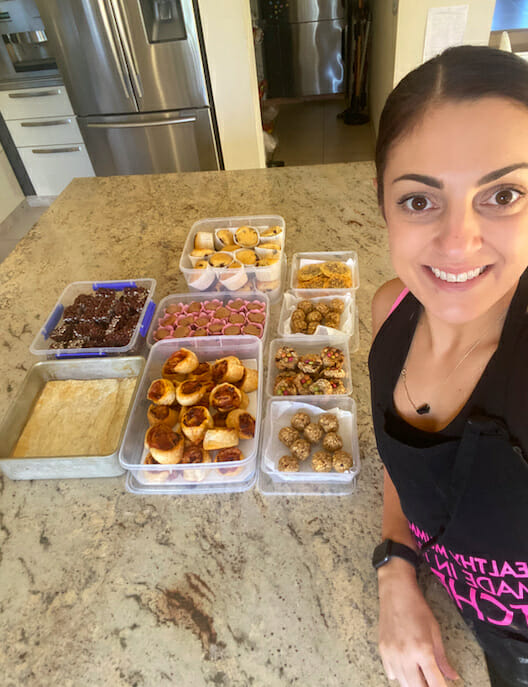 School snack prep by Samara
It didn't take mum-of-two Samara to make these yummy and healthy treats. In fact, it only took four hours altogether.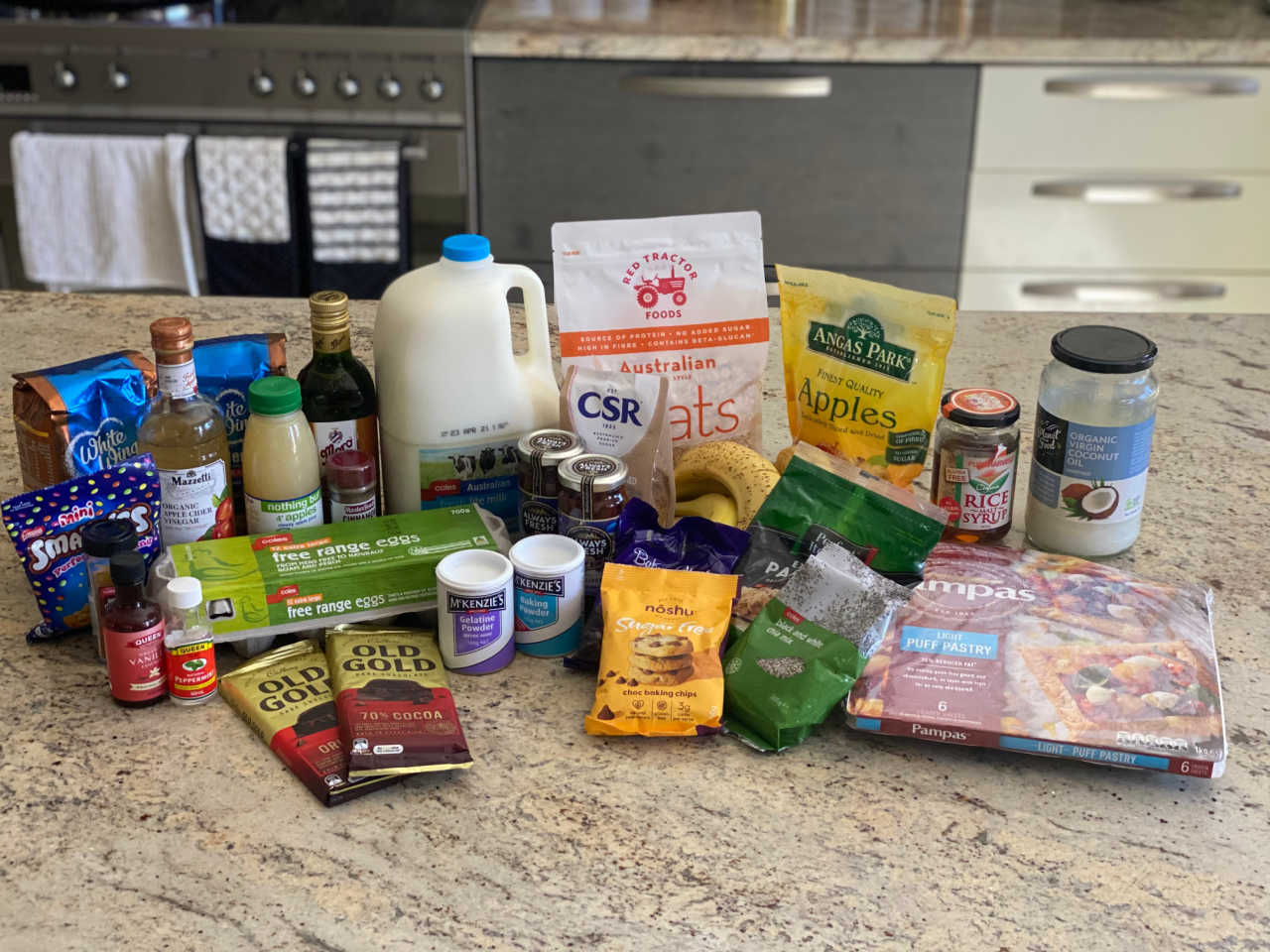 "I spent around $80, as a lot of the ingredients were pantry and fridge staples. This means it worked out to be approximately 60c per serve," she says.
"It only took me two hours to prep. I started at 12:30pm and finished at 4:30pm. This includes all prep, cooking and cleanup."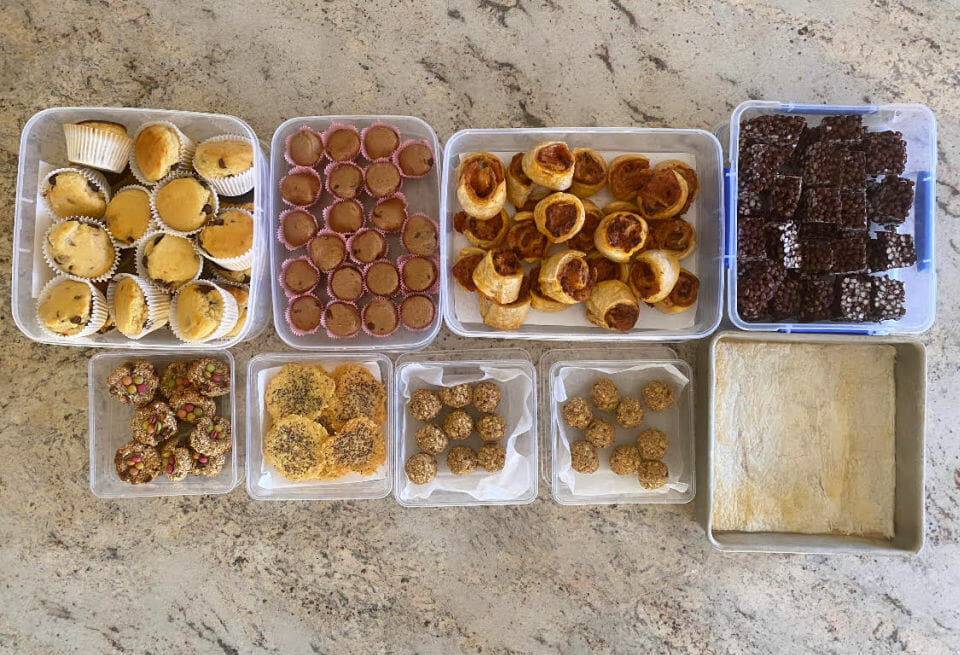 Sweet – 120 serves
Savoury – 20 serves
Total – 140 serves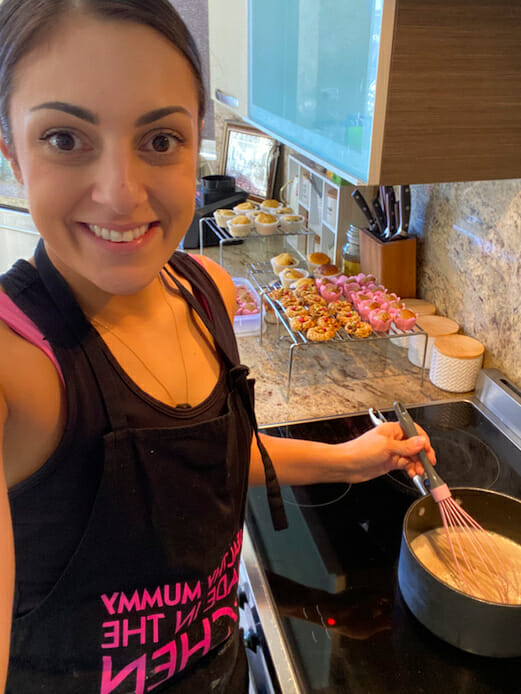 Over 100 serves of lunchbox friendly snacks for under $100!
"I can't possibly be the only parent out there who dreads packing the school lunches," she says.
"Not only can the shop be expensive, but the prepackaged snacks are often full of added sugar and nasties, which always leads me down the guilt trip road.
"Personally, I don't think anything beats homemade – it is often cheaper, more fresh and delicious, plus you know exactly what the kids are eating!"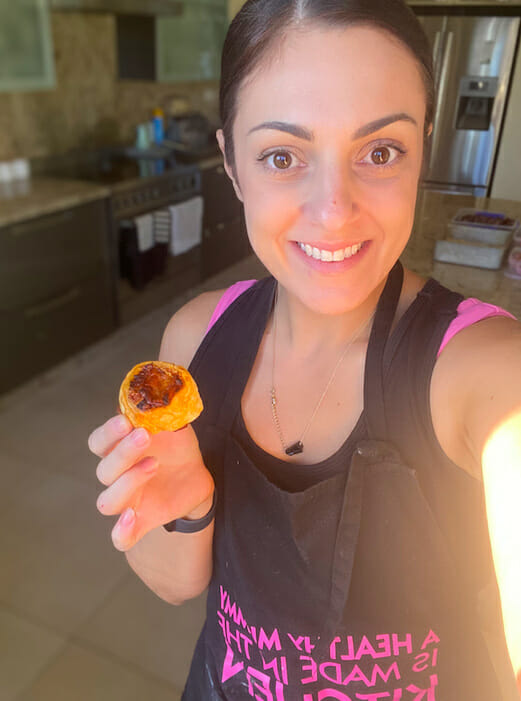 By making snacks at home that are fresh, kid friendly, lunchbox friendly and absolutely delicious.
The recipes Samara made
Double Choc Mini Muffins
Banana, Oat and Choc Chip Cookies
Vanilla Slice
Olive and Cheese Pinwheels
Flourless Parmesan and Seed Crackers
Cinnamon and Apple Bliss Balls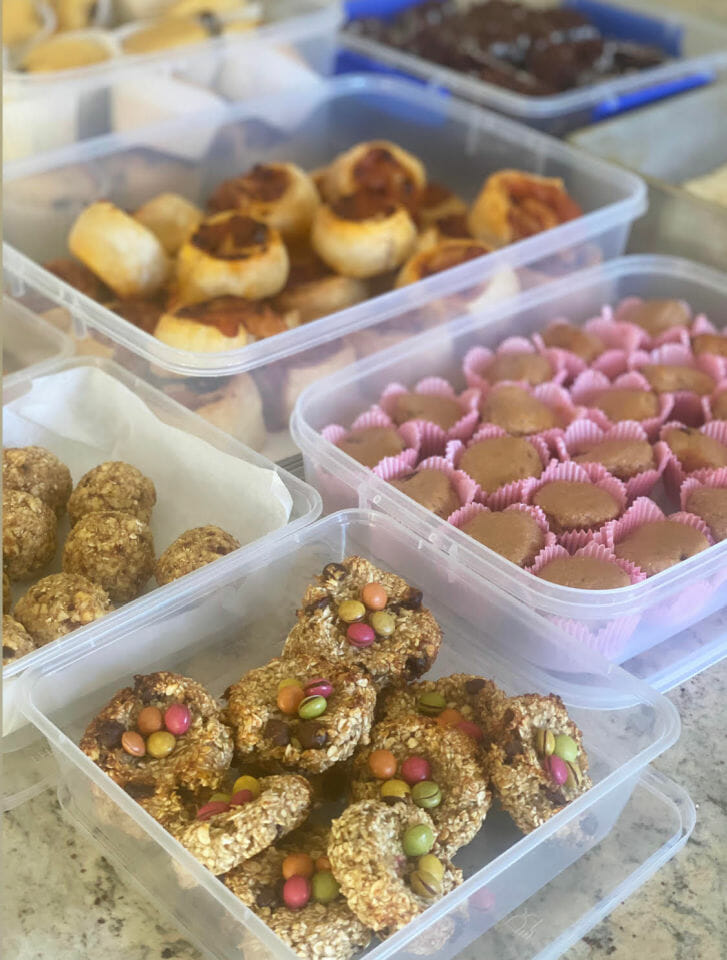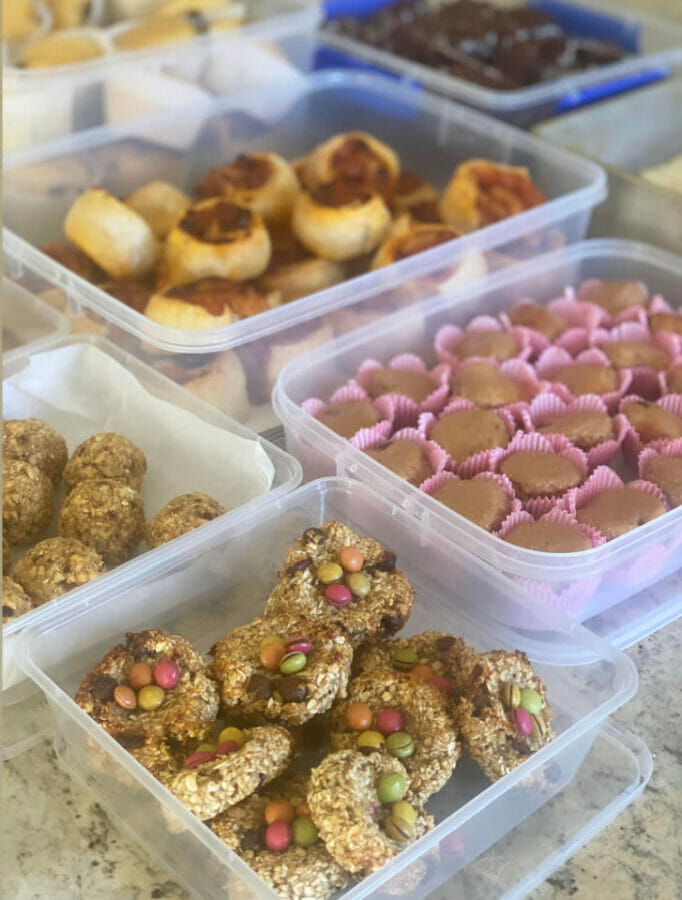 Samara's tips for getting your lunchbox snacks ready
1. Make a list of what you want to make
"I always start by going through the Healthy Mummy app and finding the recipes I want to make.
Sometimes my girls will sit with me and we will find things that everyone will enjoy."
2. Choose things you can make in a batch
"I always make snacks with more than one serve like muffins or a slice. Sometimes I even double the recipe for extra serves without the extra effort."
3. Check what you have in the fridge
"I go through my fridge and pantry and see what ingredients I already have, and what I need.
Most of the time, I already have a lot of the things that I need so my shopping list works out to be a lot shorter and a lot cheaper!"
*Top Tip*
"Do this step first and base your prep around what ingredients you already have!"
4. Plan how you will prep
"My next step is to figure out the order of how I will do my prep. I always get the oven ready and bake my sweet treats before my savoury snacks.
This helps to keep the flavours seperate. I make sure I'm doing something while I'm waiting for things to bake!
Time is money – or in this case, time is food! For example, bliss balls are easy to prep in the time it takes to bake your muffins. Don't waste time."
5. Clean as you go
"I cannot stress this enough. It makes life so much easier. After I get a batch of something in the oven I will do a quick wash of the dishes and wipe down the bench tops.
I'll also put away any ingredients that are no longer needed to help clear space. And then onto the next snack!!"
"The most important thing to remember when doing any sort of meal or snack prep is to just do what you can. Whether you're doing a massive cook up, or simply doubling your dinner for lunch the next day. Every little bit counts!"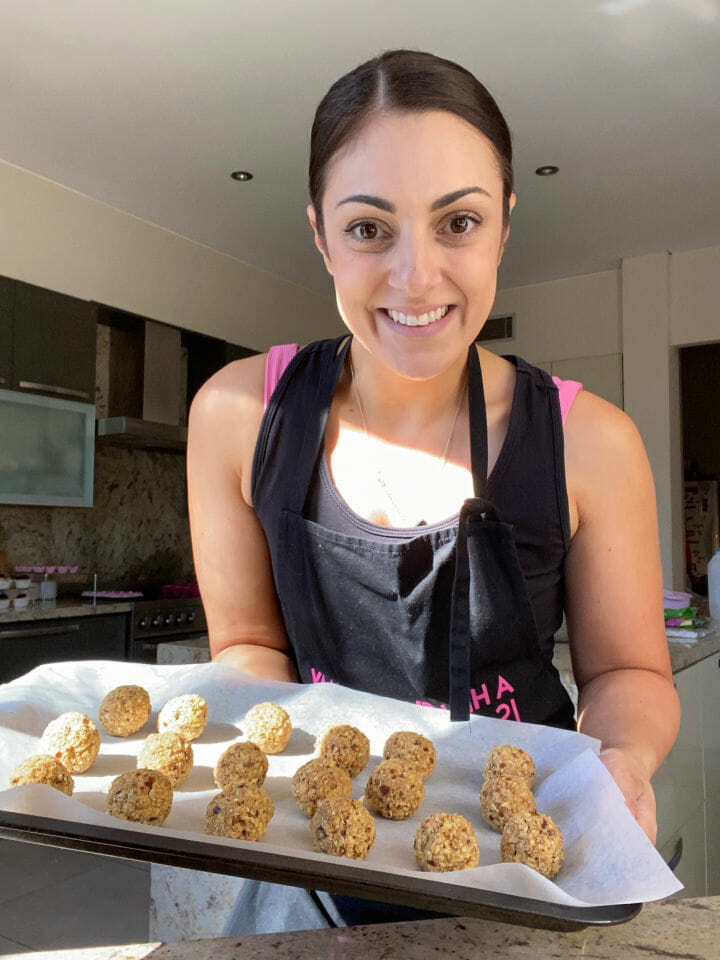 Want more recipes like this for your kid's lunch box? Grab our Healthy Kids Lunch Boxes eCookbook
Ensuring our children's lunch boxes are filled with healthy, easy to prepare foods that the kids will actually eat is really important.  A school lunch box can potentially make up to 30-50% of our child's daily food intake so, we want to make them count.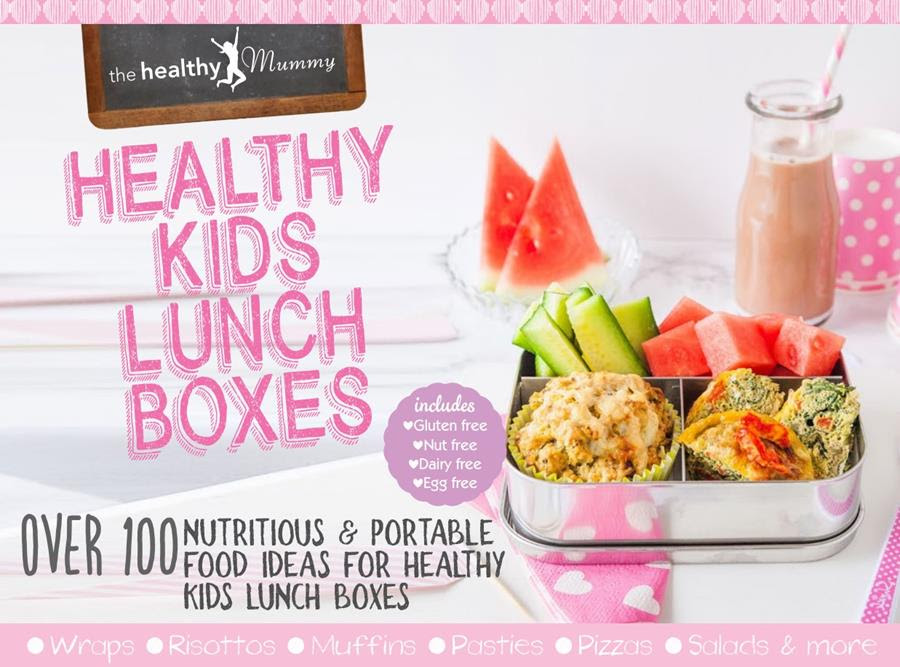 Our Healthy Kids Lunch Boxes Cookbook makes preparing lunch boxes a breeze.

The recipes are quick and easy to make, offering maximum nourishment and delicious flavours that the kids will actually enjoy. Plus, many of the recipes use leftovers, to save time and money.

The cookbook contains over 100 ideas/recipes from snacks, meals, healthy smoothies and afternoon treats! You will never be stuck for ideas again!
Want access to more than 4,000 recipes just like these mums have? Join the 28 Day Weight Loss Challenge today.

Find out more or join thousands of mums on the only 28 Day Challenge created for mums!