TRIGGER WARNING CONTENT: This article is bound to pull on your heartstrings. This is a true story based on Healthy Mummy Community member's experience with postnatal depression. This is her journey – from symptoms, diagnosis and recovery. 
Postnatal depression (PND) is a very serious issue many new mums face.
Postnatal depression can be characterised by symptoms such as crying for no particular reason, low mood, inability to cope, difficulty sleeping, difficulties bonding with the baby or with relationships, low energy levels, withdrawal, low appetite, and feelings of guilt.
Although these symptoms are common with new parenthood, if the symptoms persist, that's when they become a cause for concern. 15 per cent of mothers are affected by PND. It's important to note that PND can also affect fathers.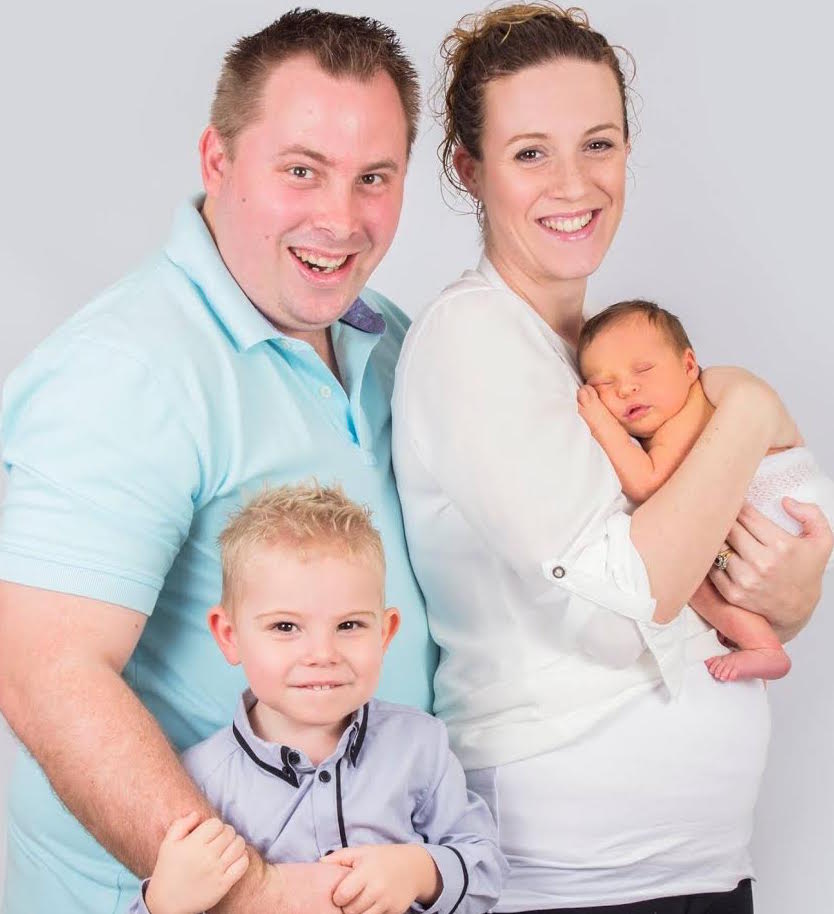 Brave and inspiring mum, Ash, is here to share her experience with PND. Her mission is to inspire other women, who may be suffering with the illness (and or know someone who is) to seek the help they deserve…and to remind them they are not alone.
This is Ash's story…
Ash's story with postnatal depression
I held my 12 week old daughter in my arms.
Her body rigid as she screamed her lungs out for the fourth straight hour. I cried with her, my chest heaving and my breath ragged. I shushed her and kissed her head as I told myself today would be the day, when I finally got her to sleep, I was going to end my life.
It had been five long weeks since she had started screaming.
We had been to doctors and a chiropractor. We were booked in to see a paediatrician but at this stage we didn't know why she screamed so much. I was functioning on 2-3 hours of broken sleep every 24 hours.
I had a toddler to look after too, and my husband had gone back to work. I was so sleep deprived that I felt like I was being shocked over and over as the adrenaline rushed through my body, trying to keep me awake.
Thea is my second child and we had a really rough time from the moment she was born in August 2015.
I had gastro and originally went to the hospital for an IV drip as I hadn't eaten or had anything to drink in two days, but I came home with a baby… and still had gastro.
Breastfeeding struggles
She was born with a tongue tie, so she shredded my nipples at each feed.
I was so sick that my milk was delayed in coming in and she lost over 10 per cent of her birth weight. Then she got severe jaundice and I had to set an alarm every two hours around the clock to wake her for her feeds so that we didn't have to go to hospital.
This all happened within the first six weeks of her life, then the screaming started at week eight. I was beaten.
Signs of postnatal depression
PND and anxiety came on so suddenly and so severely that I could no longer cope. I couldn't function.
The day that I decided to end my life, I wrapped my baby up in her swaddle and I lay her in her cot when I saw a text on my phone from my older sister "Ash, are you okay?".
I wasn't.
I sent a long reply back to her about exactly how I was feeling, and that was the beginning of my recovery from PND.
Surround yourselves with loved ones
Suddenly I was surrounded by loved ones. I got in to the paediatrician who diagnosed Thea with silent reflux.
I got an emergency appointment into Ellen Barron Sleep Centre and I spent a week trying to teach Thea to settle.
I also spent some time talking to a psychologist there, and I was totally honest with her. I told her that I didn't want to be Thea's mum anymore. That she was a miserable child who did nothing but cry and I didn't look forward to watching her grow up.
That's what PND does to you, it warps your mind. You can't see reality. I recognised it because this was not the first time I had dealt with it.
Not the first time dealing with PND
I first experienced PND when my son was born in 2013.
My husband broke his leg when my son was 10 days old and suddenly I was a new mum with a newborn and a husband who couldn't even shower himself. At one point, I remember thinking "I'll just drop Cooper (my son) back to the hospital".
It seemed so logical to me, that was where he came from, and I couldn't cope, so I was going to take him back there.
That time the PND hadn't been as severe. It was at that time that I first discovered The Healthy Mummy, and my life totally changed.
The Healthy Mummy community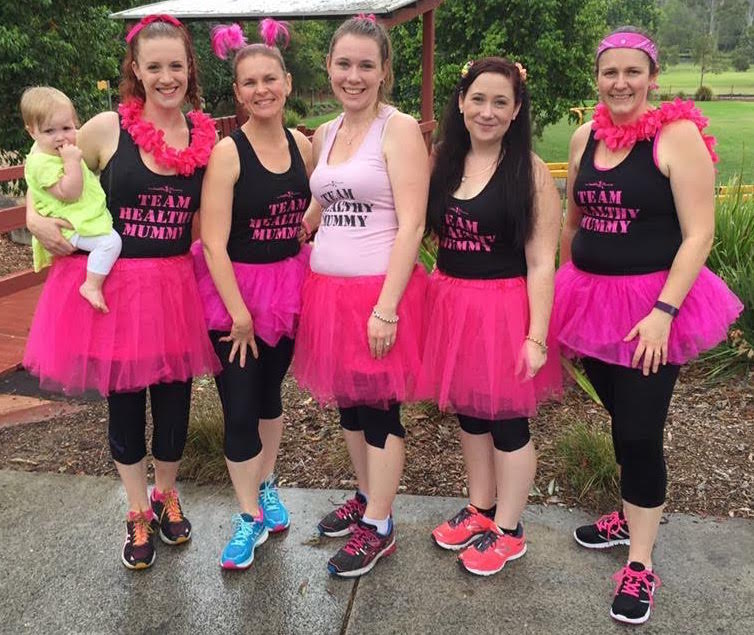 I started drinking the Healthy Mummy smoothies, exercising every day and I eating healthy, well balanced meals for the first time in my adult life.
The exercise did wonders for my physical and mental health. I lost 12.5kg before my wedding and my confidence started to come back. I got through it without the need for any medical intervention.
This was not the case with Thea. I had signed up to be a Healthy Mummy consultant when Thea was eight weeks old, so I was as honest as I could be with my group as I told them that I wasn't coping and I needed to take some time out.
The Healthy Mummy community is so supportive that they all understood and gave me nothing but love and encouragement in return.
Over the next few months I went to see a psychologist and I tried my best to do it without anti depressants.
I knew I had beaten it with a lifestyle change last time, so I tried to exercise and to eat healthy and to soldier on.
Then mid last year my husband lost his job so I started working three jobs. I didn't have time to exercise, we relied on food donations and it all came crashing down again.
I went back to my GP, who has a special interest in mental health and he offered to talk to me instead of referring me to another psychologist. I also started antidepressants.
The turning point
This was the real turning point for me. I was totally open and honest with my GP and we worked together to find a method for coping with depression that worked for me.
He gave me books to read and written exercises to do and he really listened to me without making me feel like I was crazy, which is how I felt.
It has been a couple of months since then and I have now been well enough to stop my antidepressants.
I also rediscovered my love of exercise and I have been attending my local Parkrun, doing the 28 Day Weight Loss Challenge exercises and doing yoga every day.
I am coping so much better and feel like this time I have beaten PND.
I am so thankful for the support from my friends and family, from the public health system and from the amazing ladies in my Healthy Mummy group who have never judged and have only ever been compassionate and encouraging.
Get talking!
Talking about it in the Healthy Mummy Facebook group has actually allowed other mums to open up about their struggles and to be brave enough to admit they need help.
If even one person reads my story and asks for the help they need, then I will feel like I have succeeded in spreading the message that you don't have to go through it alone, and you aren't a bad mum.
One in seven new mums experiences PND, and suicide is the biggest cause of death in the first year of motherhood.
So if we talk about it more and we educate ourselves on the signs and symptoms of PND and anxiety, then maybe we can do something about those statistics.
Seeking the help you deserve
Just as Ash reiterated, Perinatal Anxiety & Depression Australia (PANDA) say one in seven women in Australia suffers from postpartum depression and one in ten new fathers also experience postnatal depression.
If you or someone you know is struggling, then remember you are not alone. Have a look at our story on what every mum who has experienced PND needs to hear as well as our post natal depression archives for ways to get the help you deserve.
Support
PANDA National Helpline www.panda.org.au – 1300 726 306
Beyond Blue www.beyondblue.org.au 1300 224 636