Samara Rochelle has embraced a Healthy Mummy lifestyle for the last five years and lost 17 kilos on the 28 Day Weight Loss Challenge.  This month the lovely Samara shares her top tips on how to exercise with kids!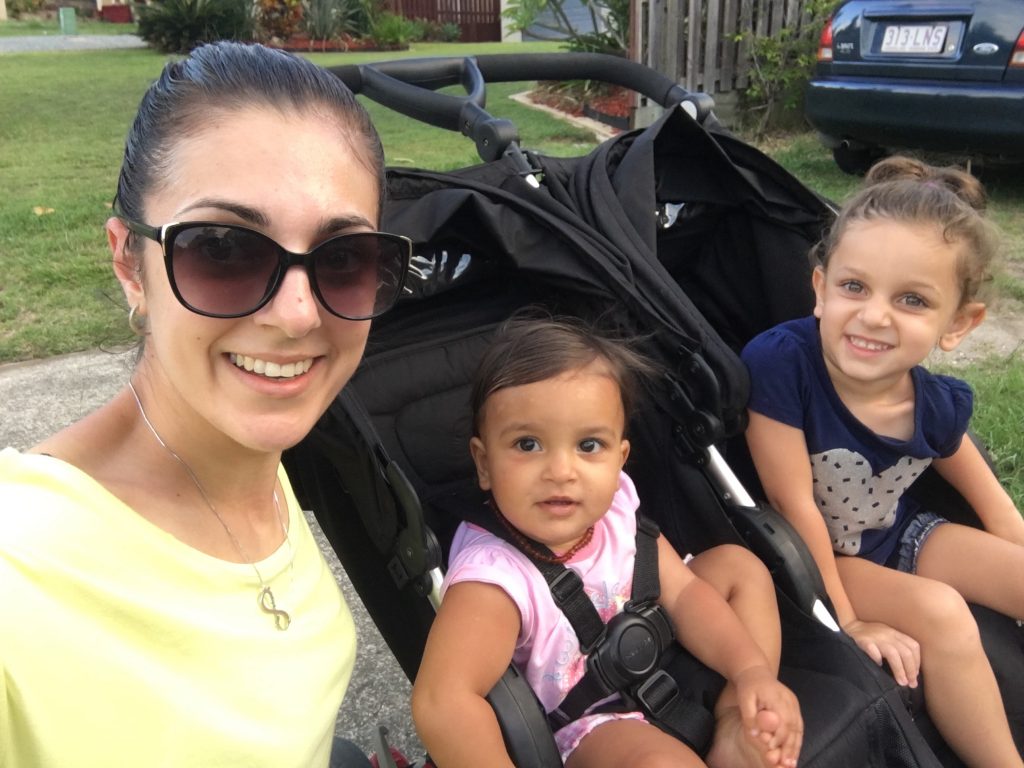 Image Source: Supplied
Mum Shares Her Top 11 Tips On How To Exercise With Kids
Samara says, "Exercise with kids doesn't have to be scary! It can be fun!"

So you've signed up to The Healthy Mummy 28 Day Weight Loss Challenges. You've sorted out the food side of things. But how are you supposed to get a decent workout done when you've got a toddler running around destroying the house and a baby who is too clingy for crèche?
"Well, that is exactly where The Healthy Mummy Challenges fit in!" says Samara.
Here are Samara's top tips on how to exercise with kids!
1. Include The Kids In Your Work-Out

"As mums, do we really know the meaning of 'alone time'? I've almost given up on trying to get my exercise done alone, so now I include my girls where possible. Miss 4 loves to join in, whether it's going for a walk, or doing squats! And miss 1 loves having a giggle as she gets a kiss on the nose with each push-up. Sometimes she will go up on my shoulders as I squat – 12 kilos is 12 kilos!"
2. Get The Kids Excited
"Miss 4 loves getting dressed in her 'gym clothes' just like mummy! Whenever I get dressed, she wants to get in her workout clothes too. And that means it's workout time!"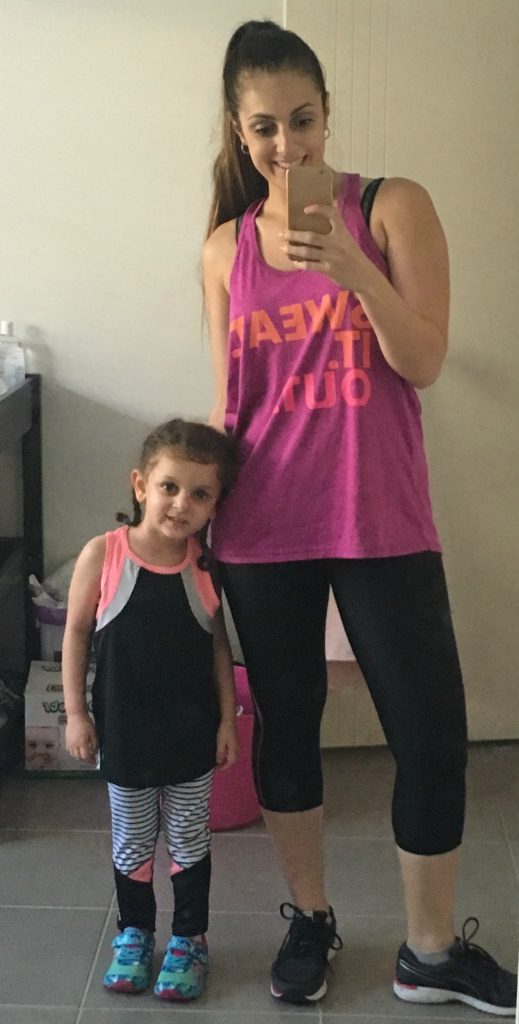 Image Source: Suppied
3. Exercise In Places Where The Kids Can Play
"The park and playground make an awesome workout area! Not only can the kids have a play, but they can be distracted while you workout! Tricep dips and step ups on the bench, anyone? Check out some of The Healthy Mummy's playground workout tips here."
4. Get Up And Out Early
"Kids just love waking up at the crack of dawn! So why not get everyone loaded in the pram and get moving? A morning walk is a great way to start the day – fresh air for everyone! Remember to pack some snacks and water!"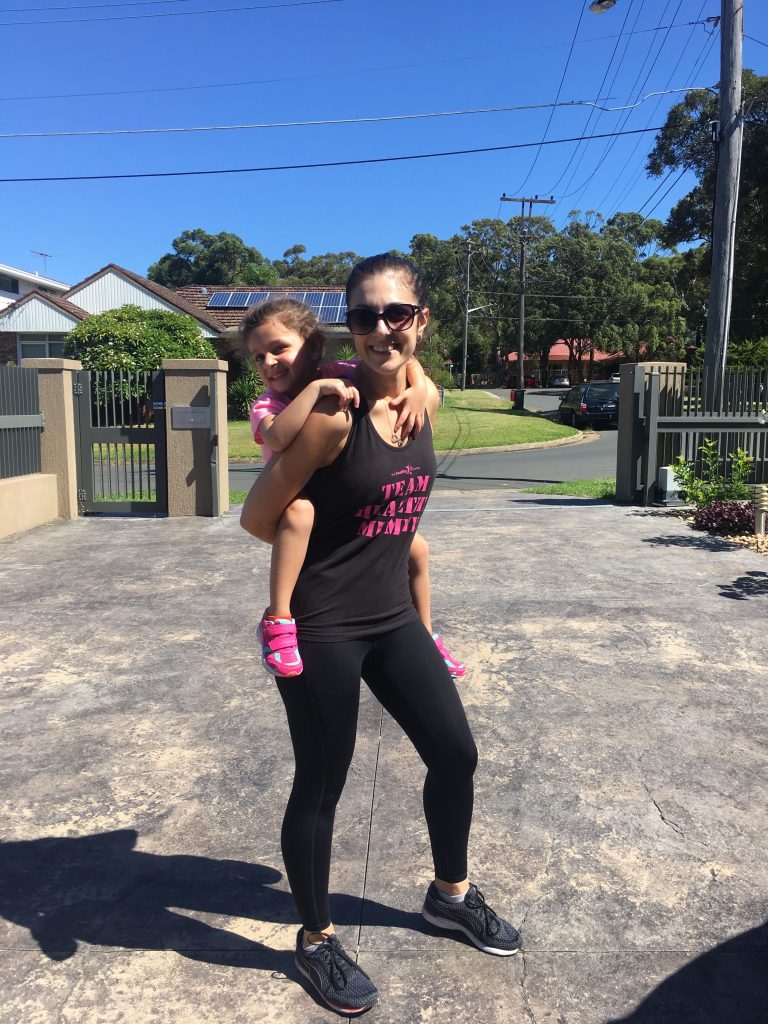 5. Have A Quickie
"A quick workout that is! Do it while their favourite cartoon is on or while you're watching them in the bath. Any workout is a good one – as long as your heart rate is up."
6. Swap The Tyres For Trainers
"Instead of driving the kids to school, if the weather is good and it's a decent distance, walk instead! This is something we will be doing a lot now that miss 4 has started school."
7. Just Dance
"Get the music pumping and dance it out! Kids love being silly and it is an awesome workout!"
8. "If You Let Mummy Workout, You Can…"
"Let's be honest, sometimes bribery works! An extra 10 minutes on the iPad, or their favourite snack after dinner. You've got to do what you've got to do!! And if it works, go for it – no shame!"
9. Make Your Home Your Gym
"You don't need to go to the gym to get a decent workout done. Do you have a staircase? Run it. Do you have a bath tub? Tricep dip on it. Do you have a back yard? Lunge across it. Do you have a wall? Do a wall sit! No excuses!"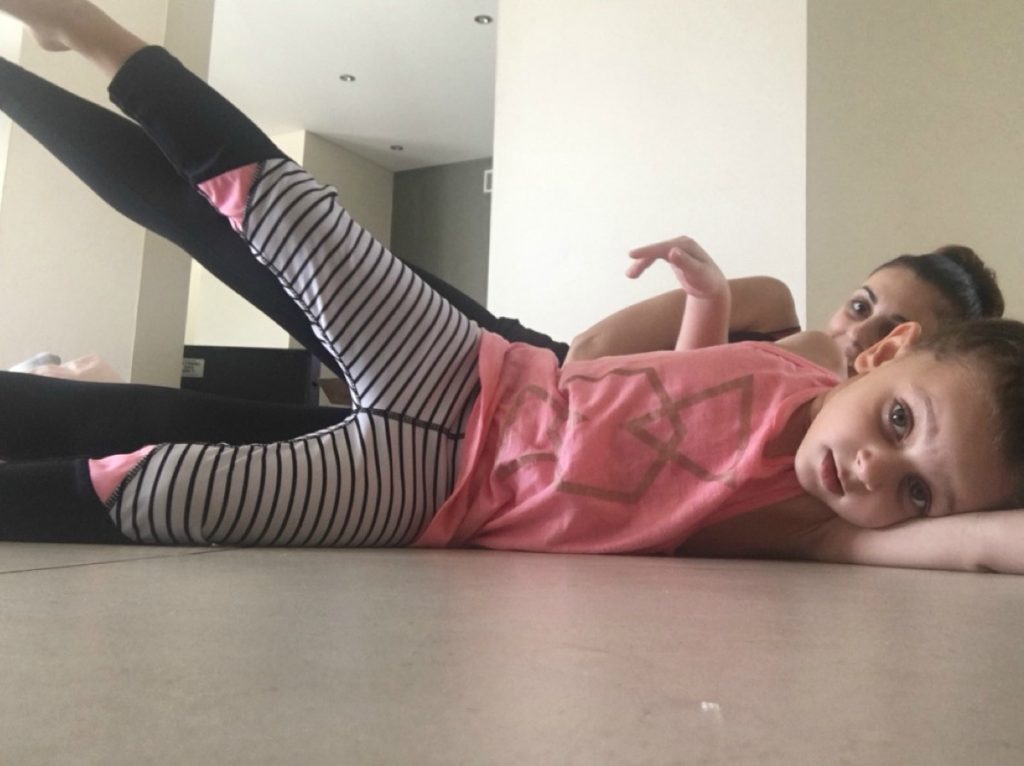 Image Source: Supplied
10. Do Something The Kids Love
"Jumping on the kids' trampoline or going for a swim can be great for the kids and doesn't really feel like a workout because you are all having so much FUN together!"
11. Don't Beat Yourself Up
"Sleepless nights, sick kids, a house that won't clean itself, and tantrums from the depths of you know where. Life happens. Sometimes you might plan to walk 5kms, and you might only get through 1km before there's a nappy explosion and you have to turn back and go home! These things happen. Don't stress and don't beat yourself up if you miss a day. Tomorrow is a new day!"
Fabulous tips Samara! Thank you for sharing them with the rest of our community!
Are You Ready To Become A Healthy Mummy?
If you are inspired by Samara's tips and want to take charge of your own health and weight – then join our 28 Day Weight Loss Challenge TODAY.
With more than 4,000 delicious (and healthy) recipes, 400 exercises & 24/7 support – the 28 Day Weight Loss Challenge  is designed (and proven) to help busy mums like you lose weight!
To learn more about our challenge OR to join – click here.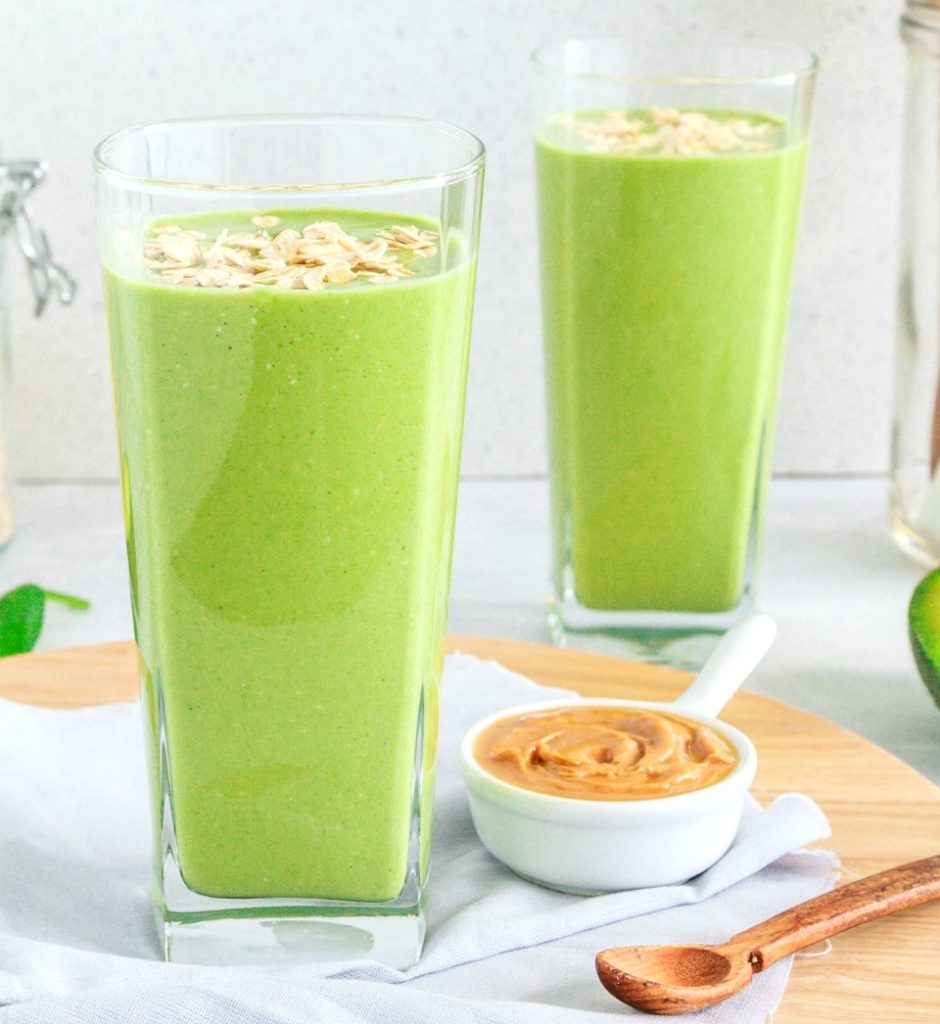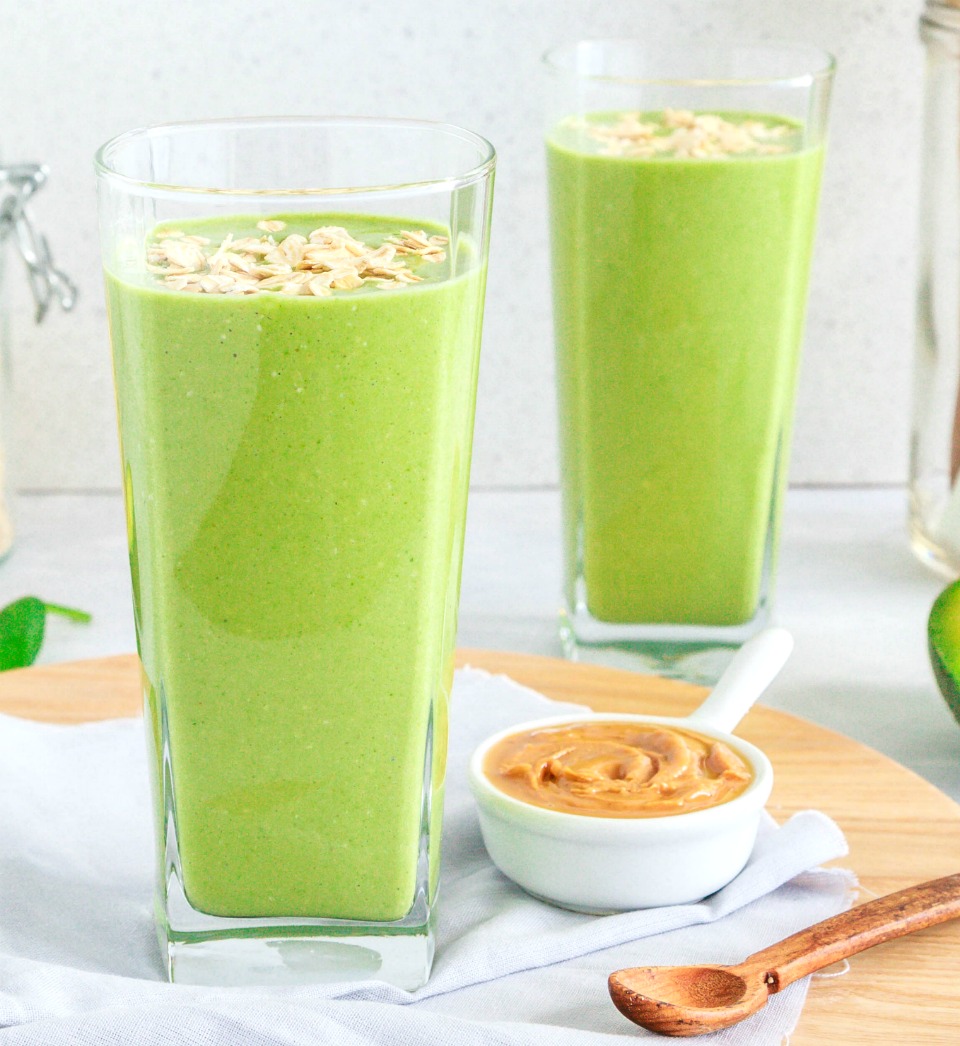 To support your weight loss, The Healthy Mummy also has a range of delicious and good-for-you smoothies!
Our smoothie range offers an excellent source of essential vitamins, minerals, nutrients & important antioxidants. It does not contain any weight loss accelerants, caffeine, gluten and is dairy free. It is also a non Genetically Modified product!
To learn more about our smoothies – click here.
To purchase one of our smoothies – click here.