This incredible mum knows how to make her money go further when it comes to food shopping!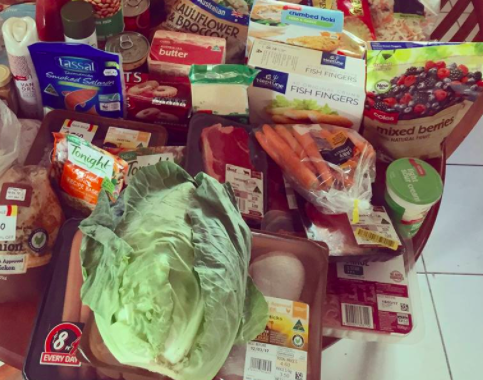 $250 Can Feed A Family Of Five For A Fortnight
Erin McCrae says she sets herself the challenge of only spending $250 every fortnight on her grocery shopping for her family of five!
This also includes nappies, laundry liquid, cleaning items and dog food!!!!!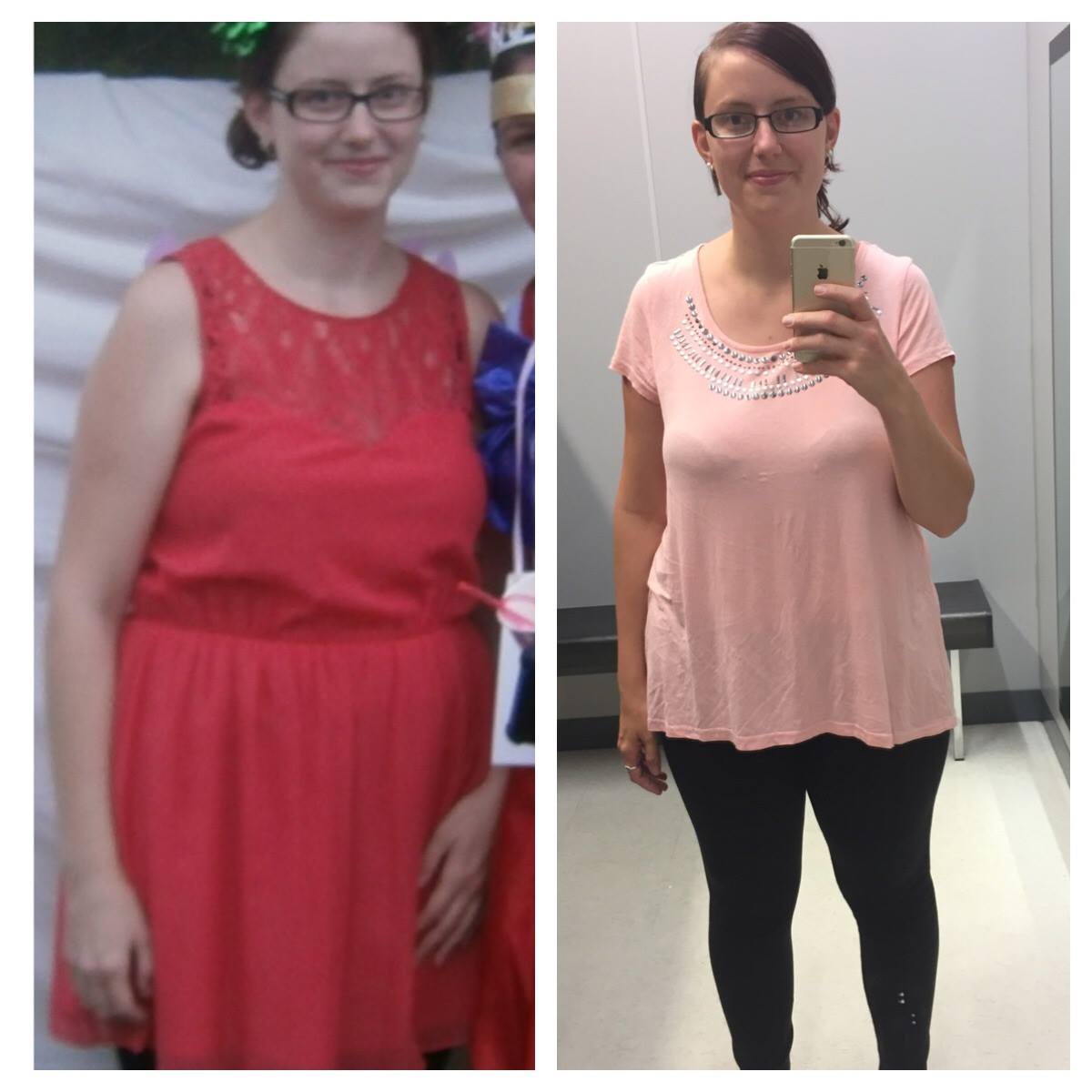 The mum-of-three says she lost 15kg after using The Healthy Mummy Comforting Eating Weight Loss Plan eBook and Healthy Mummy Smoothies, as after having baby number two she wasn't eating great. To buy yours, click here.
This month the 28 Day Weight Loss Challenge is all about budget – so Erin set herself the challenge of trying to make as many healthy meals for as she could for as little cost as possible.
"I really wanted to keep our grocery budget on track so I set myself the challenge to get our fortnightly shop at $250," she says. "I usually can make around 12 meals worth of meat for four of us (two adults and two kids), as Bugs is only a few months old."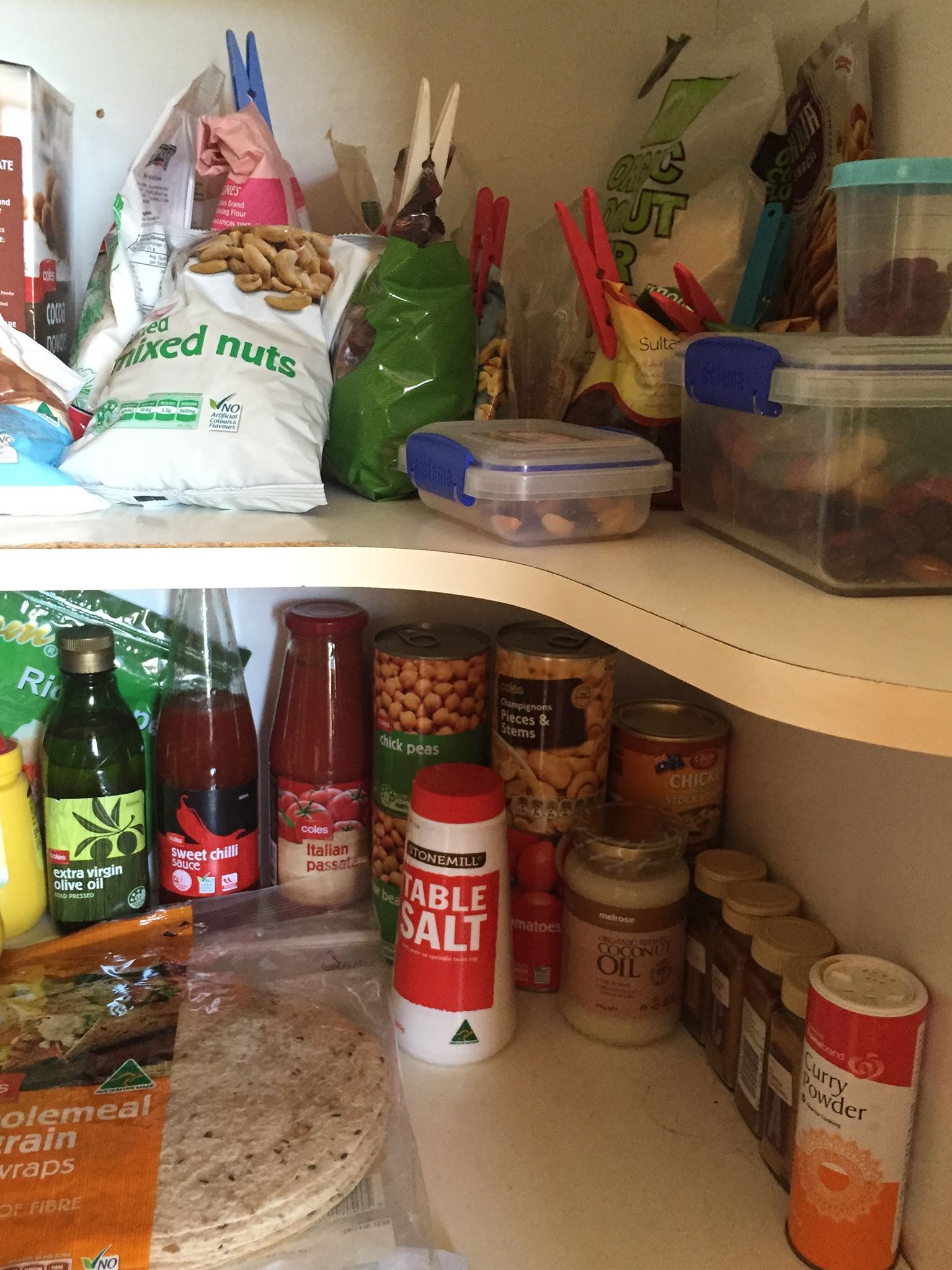 How Does She Do It?
Erin says she had to get out of the rut of buying premade foods like chicken kebabs and burger patties.
"I don't buy all of my shopping in the same place, and things like nappies and cleaning items I will buy when on sale or half price," she says.
"My biggest tip would be to buy what you need for that week or fortnight or until you plan on shopping next. Our pantry, freezer and fridge can look pretty empty at the end of the fortnight.
"If we do have things like eggs and veggies left I'll make them into mini quiches for easy breakfasts and snacks as they freeze so well."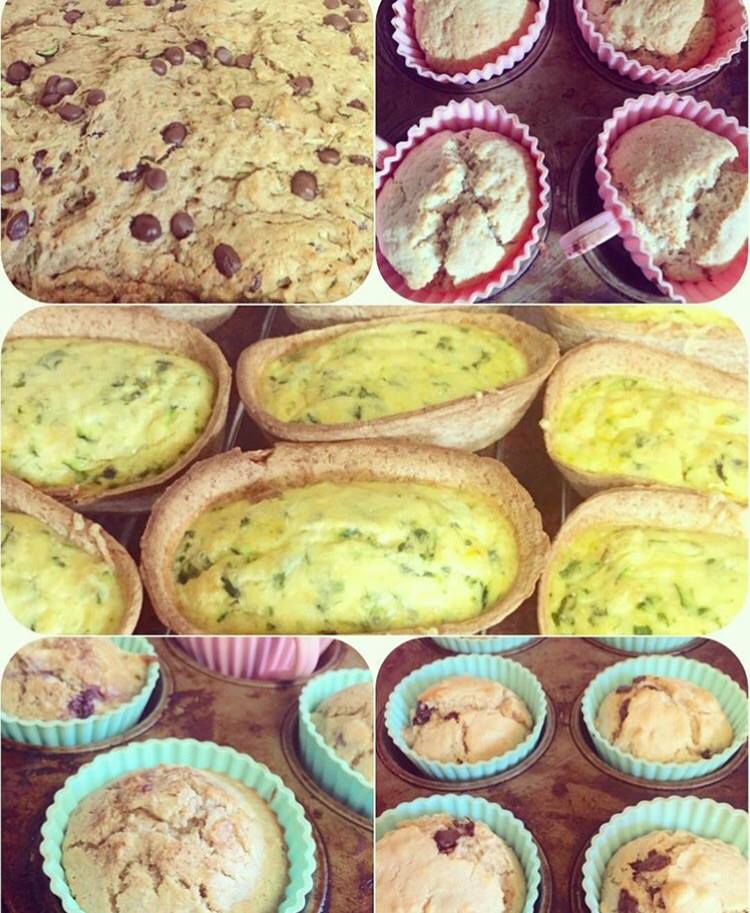 But Erin isn't always so strict, she does allow for treats too.
"We do have takeaway Friday nights as our weekly treat which we limit to $30 for the family, this isn't included in our grocery budget," she says.
Erin's 20 Top Tips
'Shop' in your pantry the week before you go shopping. "Look at what you've got left over and make meals from the food in there."
I don't buy more meat until our freezer is empty. "Come the end of the fortnight our fridge, freezer and pantry are looking pretty bare… But at least after a good grocery shop I know everything will be fresh and there's no guessing what is in that frozen bag of meat down the bottom of the freezer."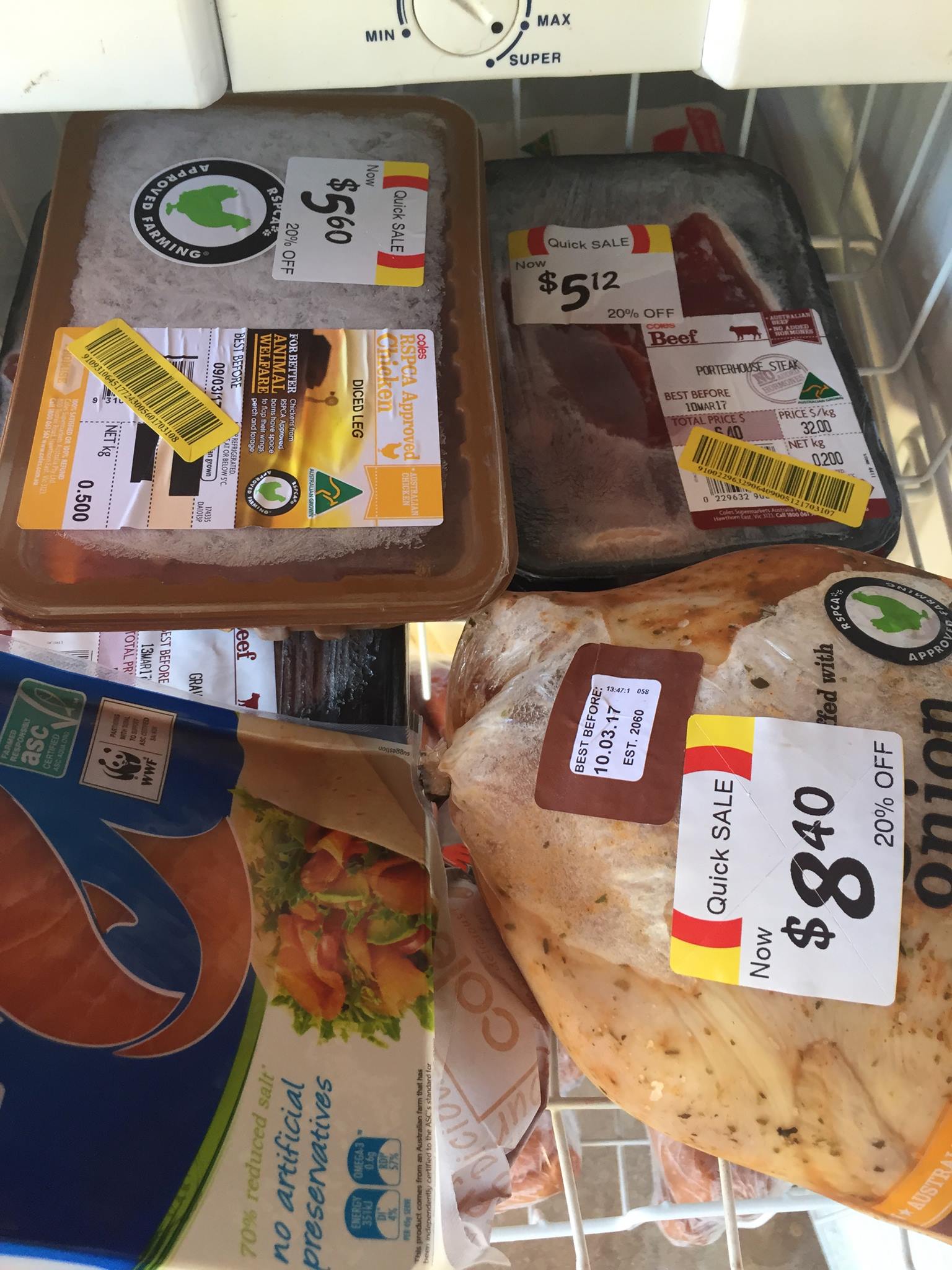 Write down items during the week/fortnight that you'll need for the next shop. "It saves you forgetting things but also gives you the chance to work out how you can use those items in other meals."
Don't be afraid to meal plan as you are grocery shopping based on meat/groceries on sale. "For example, if you wanted spaghetti bolognese but chicken drumsticks are cheaper than mince, make it with drumsticks instead to change it up and save a few dollars."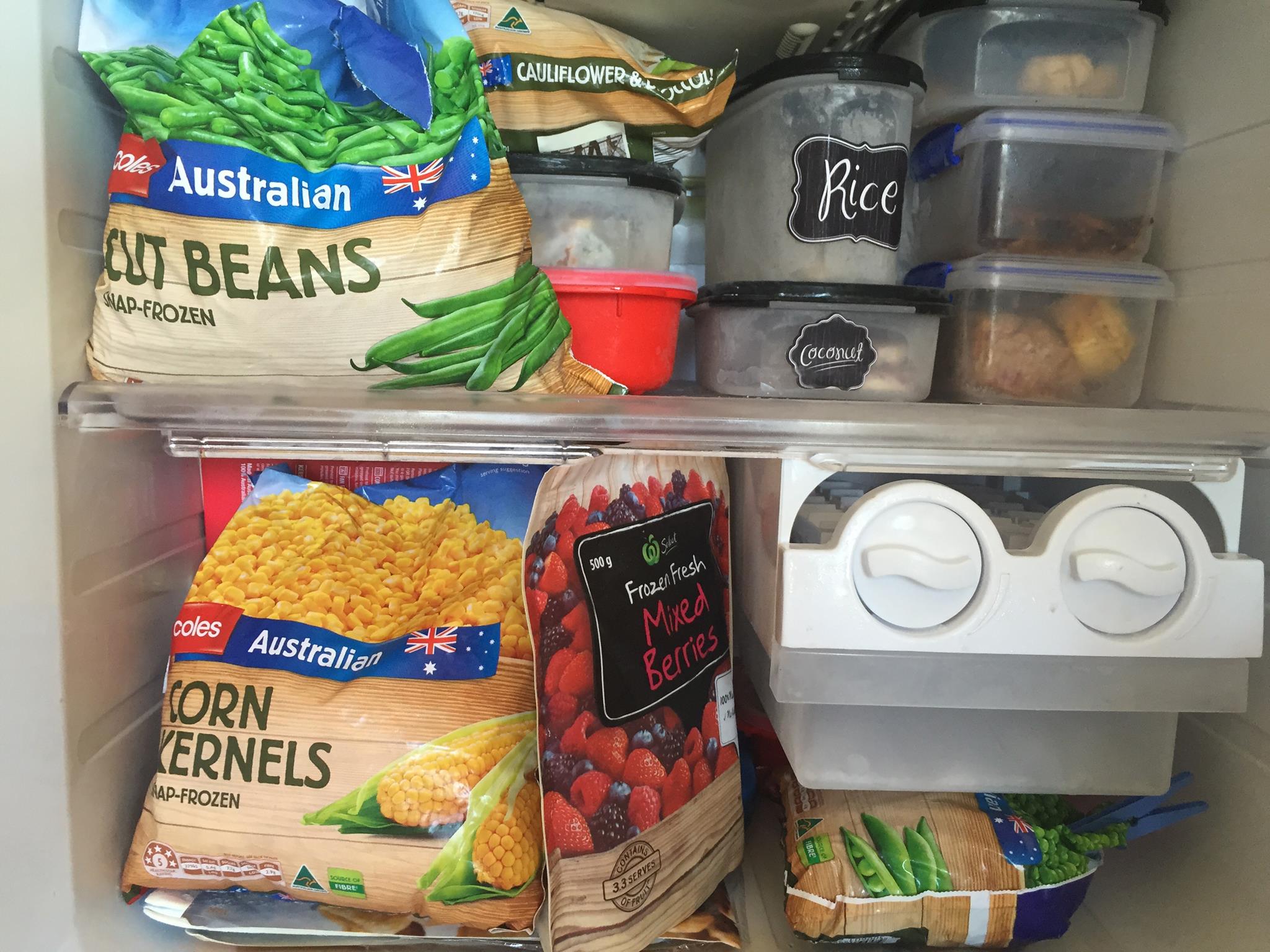 Try to meal plan 50 per cent of your meals using favourite recipes and items you already have in the fridge, pantry, freezer. "Just buy the extra items you need, you don't always need the measurements a recipe asks for. I'm making stroganoff this week and won't use a whole onion in it so I so I just won't use it, which'll save a little bit of money."
Don't be afraid of home brands! "Don't be afraid of buy name brands either, but only if they're cheaper than home brands."
I don't buy in bulk to 'stock up' unless it's cheaper than the home brand price or I know I'll use it a few times a week. "I don't stock up on things because they're 2 for 1 prices anymore or 'just because' it's on sale. That would up costing us so much money!"
I buy for that coming fortnight only.
Buy reduced meat or cheaper cuts and use them in recipes that are slow cooked. "Or marinade them to make them more moist and tender."
I only buy fresh veggies or salad to last one week, the first week. "The second week we have frozen veggies only. Apart from carrots and potato, which last a while in the fridge thankfully."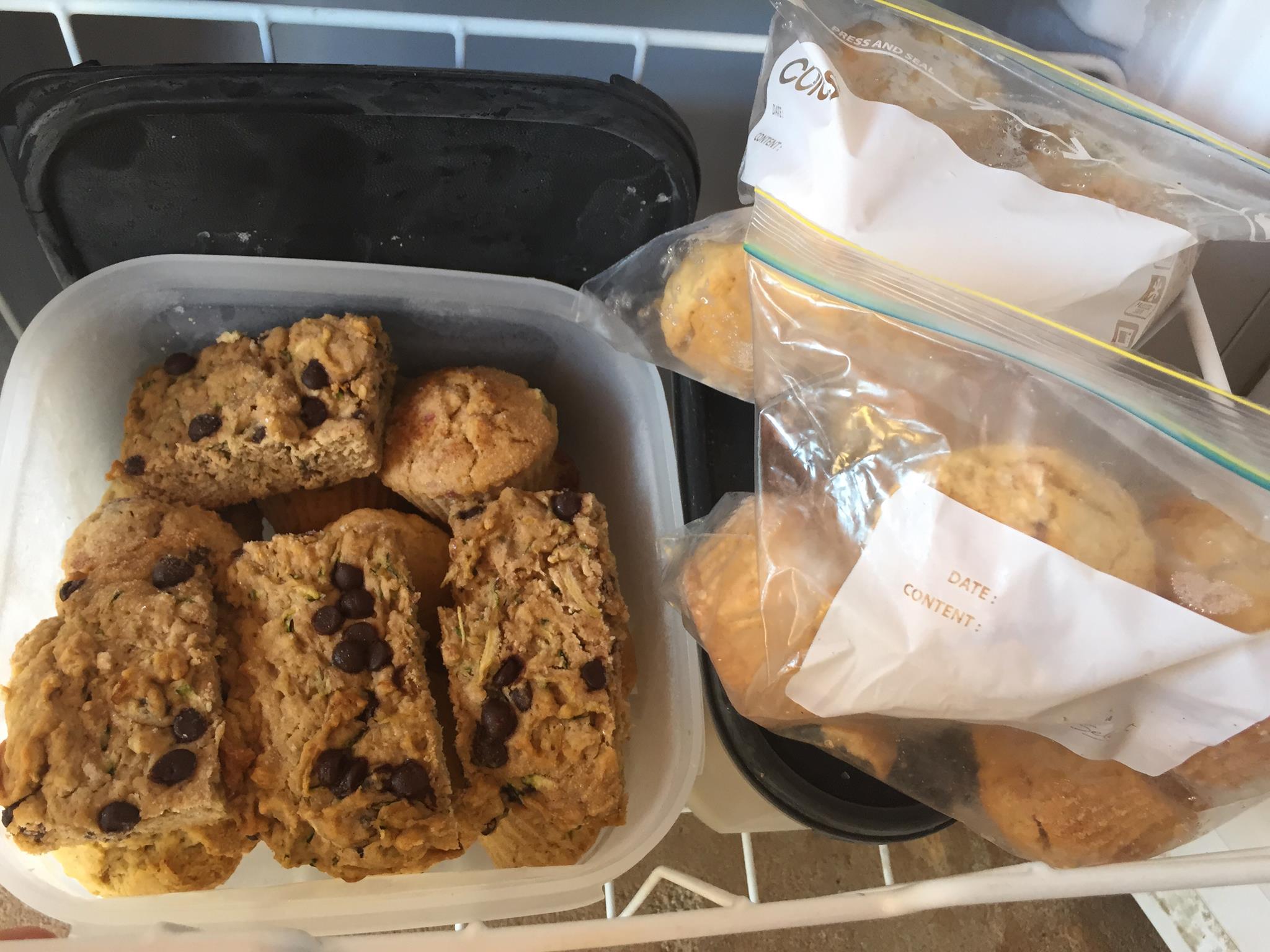 If your kids only eat half an apple or banana like mine, get them into the habit of putting the leftovers back into the fridge. "Break the banana up and freeze it for smoothies. And chop the apple up to use in muffins. It saves waste and also saves money having to buy fruit just to use for these things too."Here's how to make Chocolate Chip Muffins The Healthy Way.
Bulk up meals like spaghetti bolognese with cheap veggies, like carrots or zucchini and frozen veggies like corn and peas and a tin of chickpeas or beans. "What was just meat, veg and sauce is now a super filling and a healthy meal for dinner, lunch and to freeze."
Stockpile on cheap fruit like apples for the kids. "When they say "I'm starvvvvvving!" and try make out that special fruit that they like (here it's rockmelon and grapes) are 'treats'. Buy them when they're on special and they feel like they're getting a treat and you know they're getting filled up with good healthy food."
I only buy things like toilet paper, dog food, detergent, laundry liquid and ice cream when they're on sale/half price.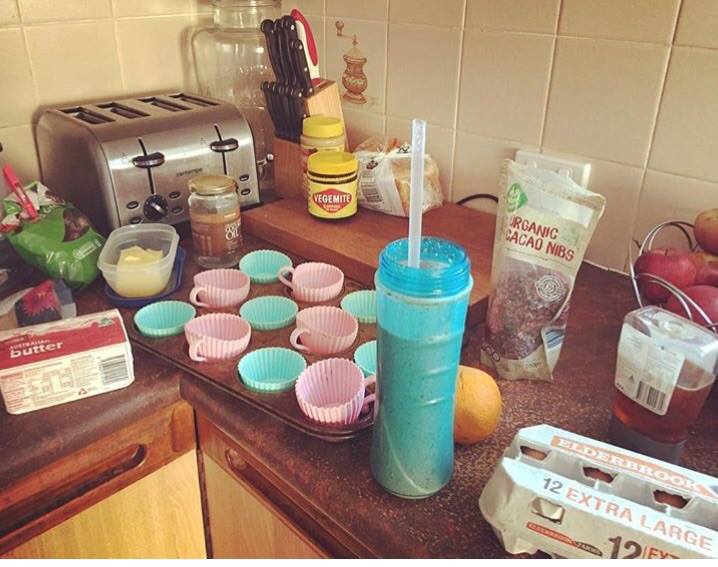 Bake/make as much as you can. "It takes two mins to make the 2 ingredient pizza dough, grate cheese on top, roll and bake for 15 mins at 200 degrees and kids love them!"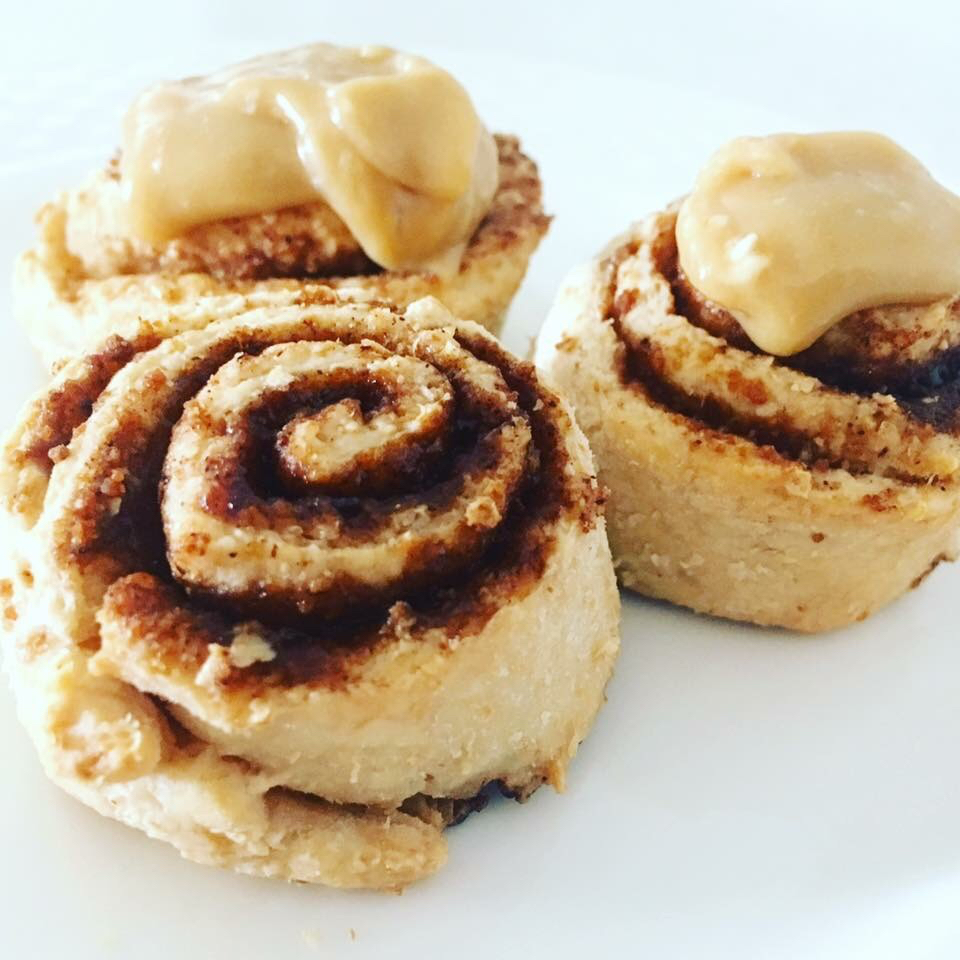 Check out the Kids Approved Health Scrolls recipes here.
I always cook enough for hubby. "At least (and try for myself) to have leftovers the next day. If he's not keen on what I have cooked as leftovers, I freeze it straight away."
I also have this list (below) on our kitchen wall of our fave meals. "If I ever get stuck for what to make I have this list to look at and I have suggestions of what to make with it. I normally include a few of these meals in our fortnightly meal plan too and most of them are Healthy Mummy recipes. this also helps to come up with ideas at the end of the fortnight if I have anything leftover to make a bulk meal out of to freeze."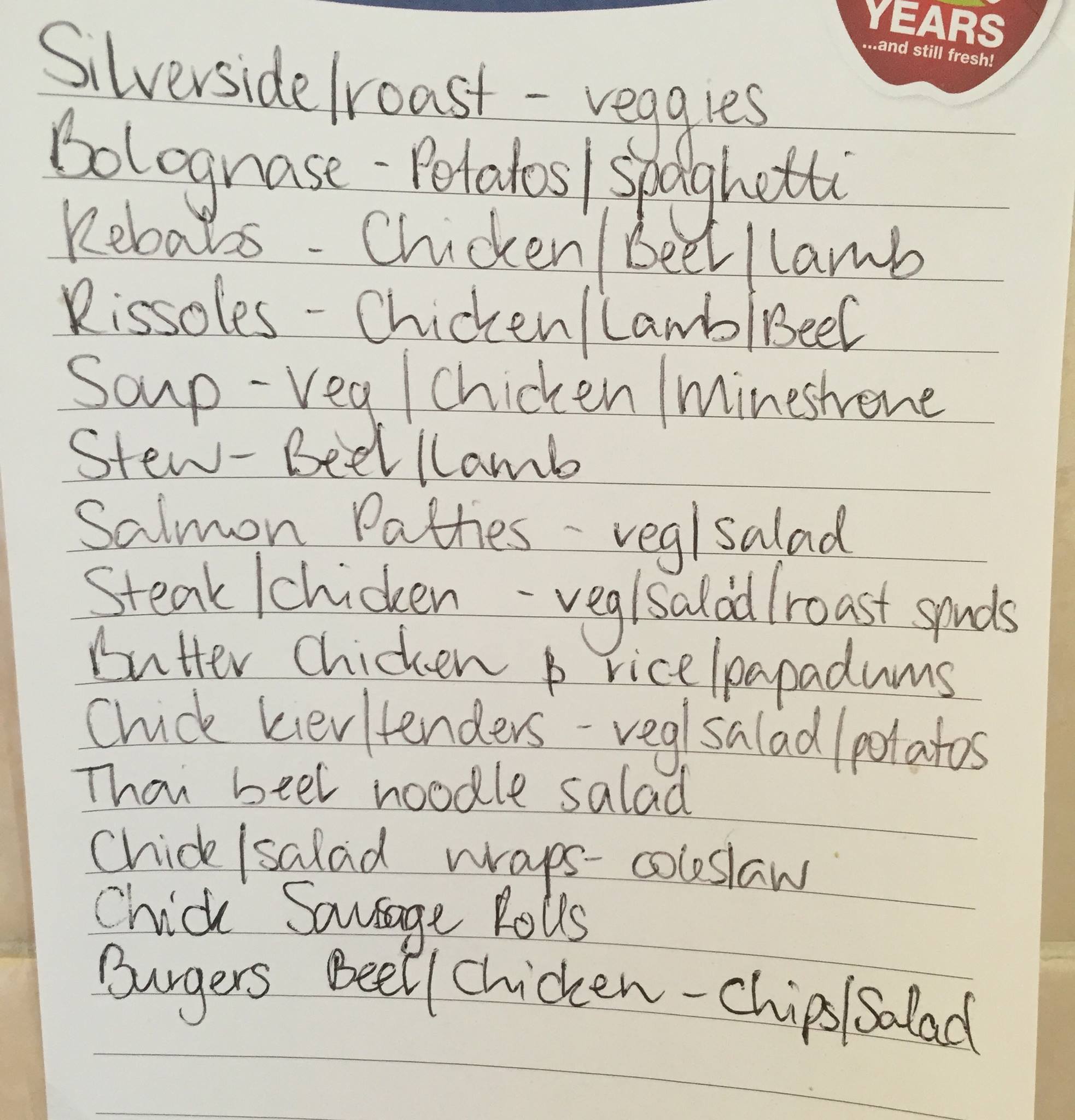 When cooking things like spag bol (can you tell how much we eat it?), I make a huge batch of the sauce, filled with veggies and beans and freeze half of it straight away for an easy meal another night. "Why cook twice if you don't have to?"
I cook and freeze similar meals at the same time. "For example I do a big cook up of Mexican lasagne mince and also use it for chilli con carne or freeze it to have the mince on hand again for an easy meal later."


Bliss balls are sooooo easy to make! "With as little as 2 ingredients – dates and coconut! Add cocoa, coconut oil, nuts, seeds etc. Whatever you have handy."
Check out our healthy Bliss Ball recipes here.
WOW! What amazing tips, no wonder your money goes so far, Erin!
Save On Groceries With The 28 Day Weight Loss Challenge
The March round of the 28 Day Weight Loss Challenge is the BUDGET round – with ALL meals for the ENTIRE day UNDER $10 – take part here and lose weight PLUS save money!
To find out more OR to join, click here.
AMAZING TRANSFORMATIONS FROM OUR CHALLENGE!
1.Rae Willingham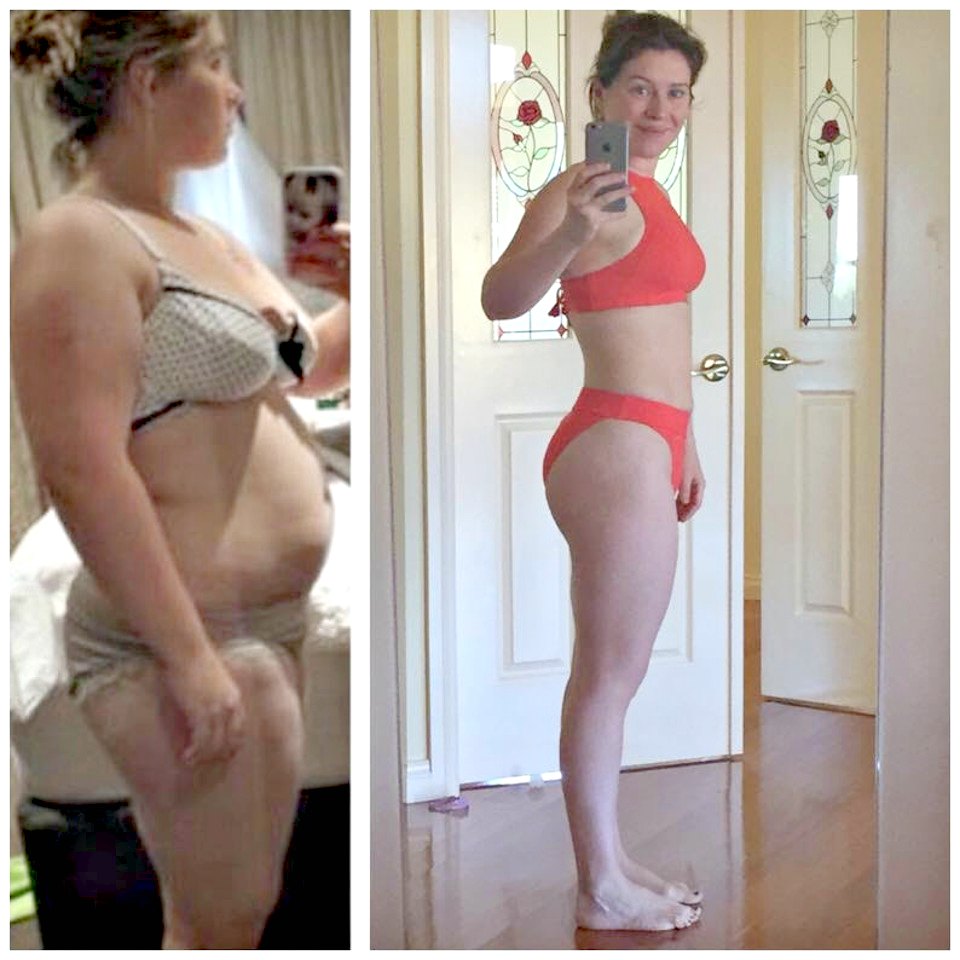 Mum of three children young children, Rae, has overcome negative self belief in the face of  some very big obstacles. After losing 25kgs* and maintaining her goal weight with The Healthy Mummy 28 Day Weight Loss challenges she says:
"I am no longer the girl who suffered debilitating anxiety and regular panic attacks. The one full of excuses not to go out and enjoy life. I am now this amazing butterfly who loves her life and lives it with no worries (well far fewer, I am still a woman after all!)".
2. Jo Hart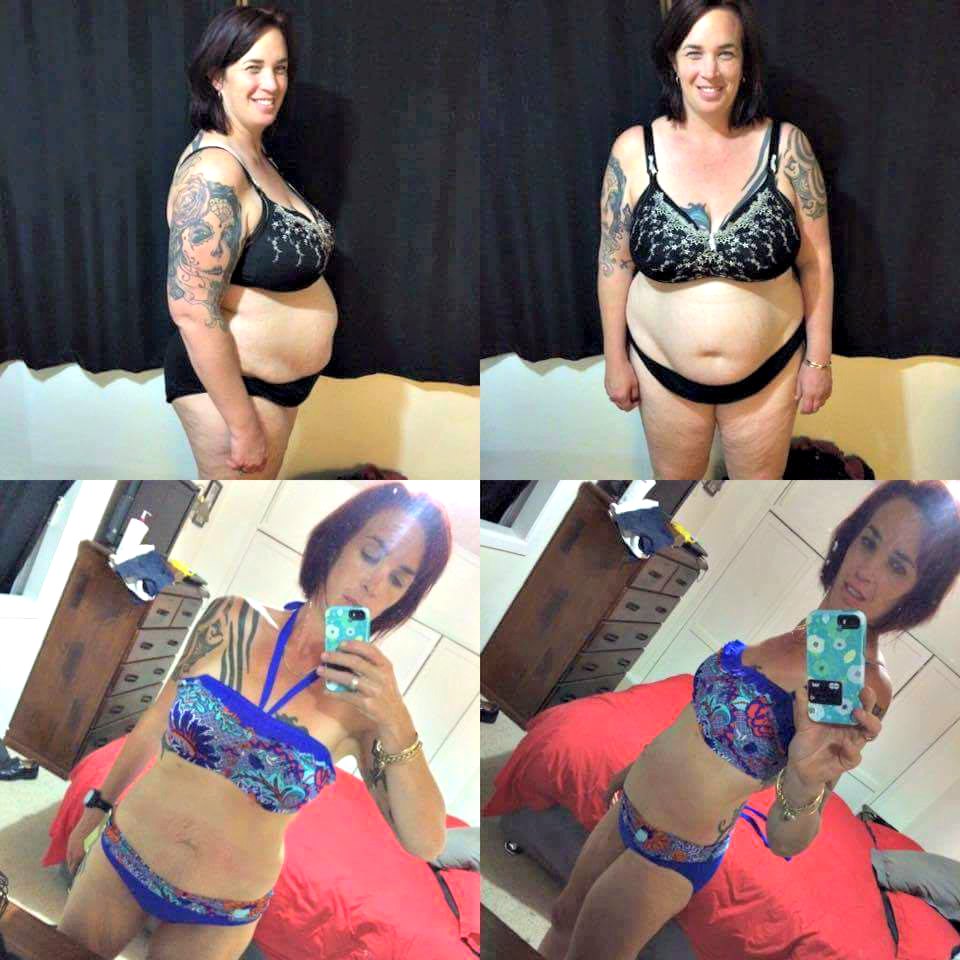 Jo Hart not only rocks her new bikini, she has lost 38kg* with The Healthy Mummy 28 Day Weight Loss Challenges.
She says:  "I am proud of the change I have made for not only me but for my family too".
3. Renee Harrison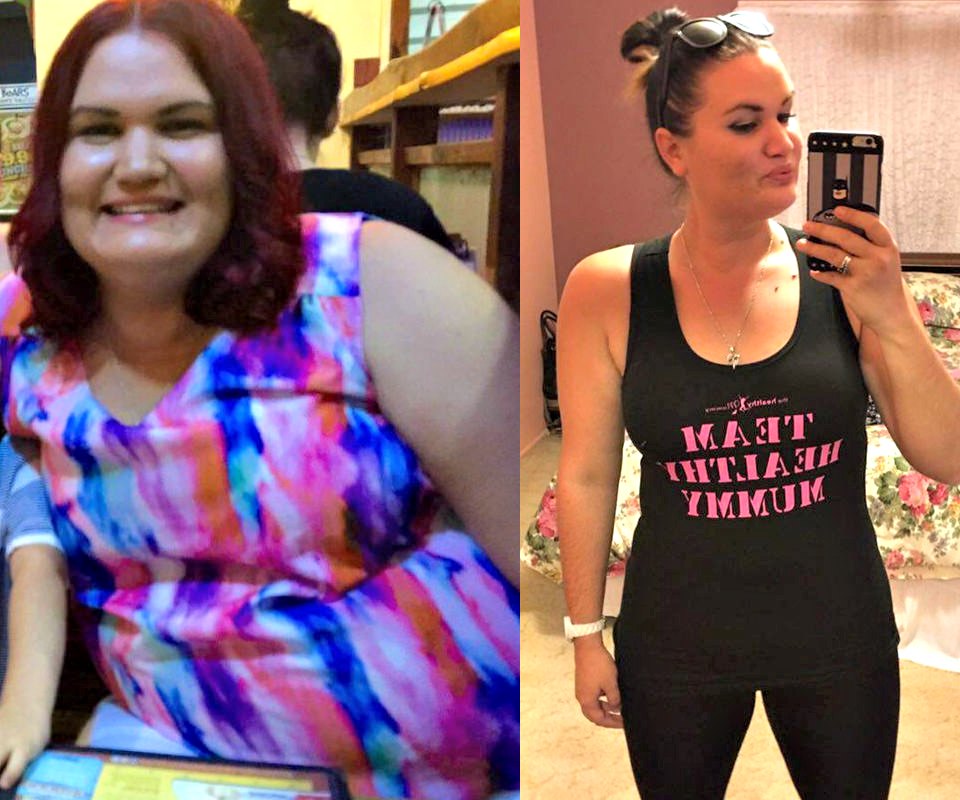 Mum Renee, from Central Queensland, has overcome depression and anxiety stemming from an abusive relationship and transformed her body losing 41kgs* (from 115kgs to 74kgs) with The Healthy Mummy Smoothies, free snack recipes and portion controlled high protein meals.
She says: "previously I lived day by day, but now I embrace life as it were my last day on the earth!".
4. Elle Temple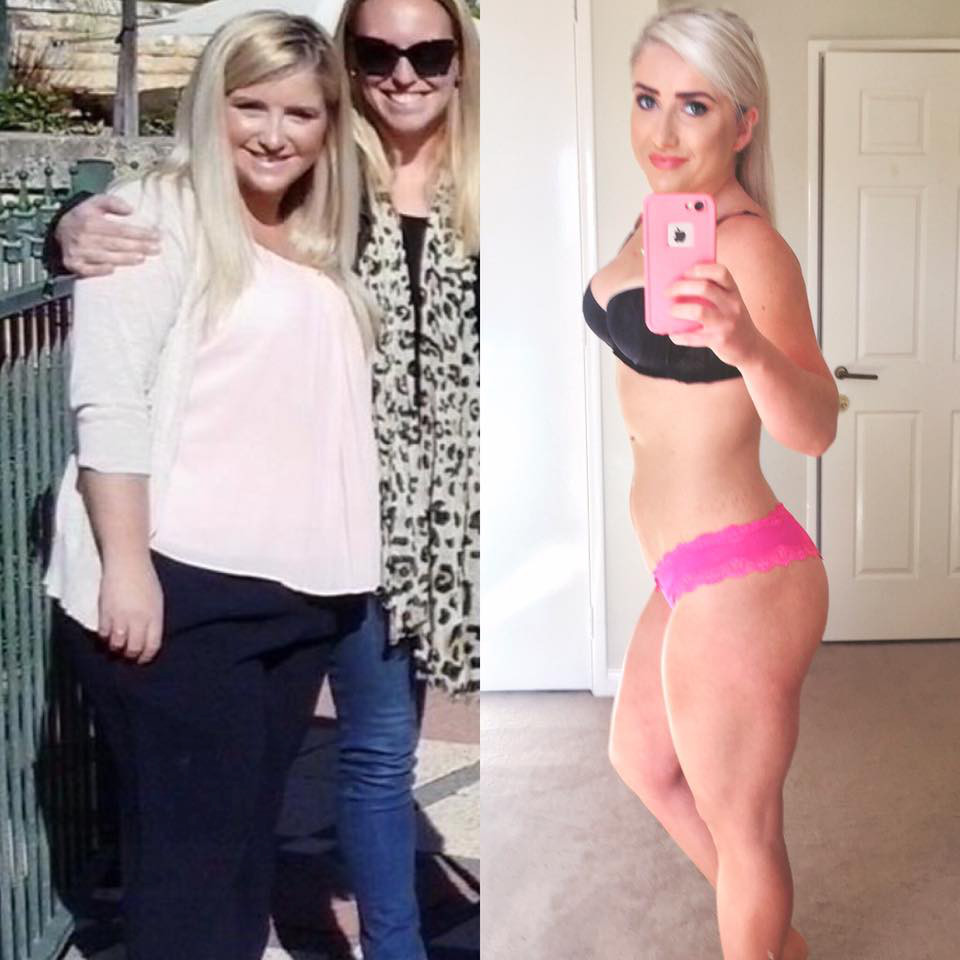 Smashing her weight loss goal of 25kgs* (from 83.6kg to 58.6kg) with The Healthy Mummy 28 day weight loss program, Elle now focuses on toning up.  Elle says:
"today I am thankful that I am no longer afraid of having photos taken of me. I love that I have photos to look back on and am proud of how far I have come. From being 'obese' and having no energy to tackle my day, to being a healthy weight and being able to spring around with my crazy toddler".