See how this mum maps out her weight loss month by month
Tired, lethargic and depressed, this mum lost 9.7kg and 53cm on the 28 Day Weight Loss Challenge after seeing a comparison photo of a mum on The Healthy Mummy.
"She was a similar size to me in her "before" pic and in her "after" pic she'd lost 25kg which is about the amount I need to lose. I just wanted to be like her," Sara said.
See how Sara lost almost 10kg in 3 months!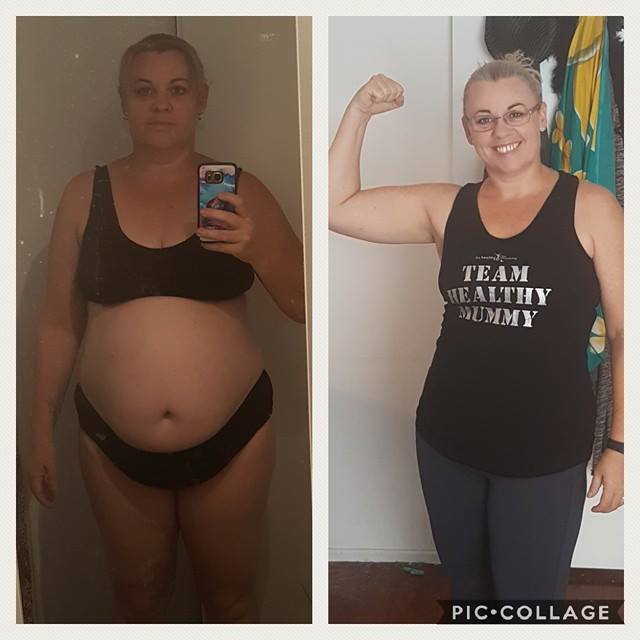 Sara's month by month guide to weight loss!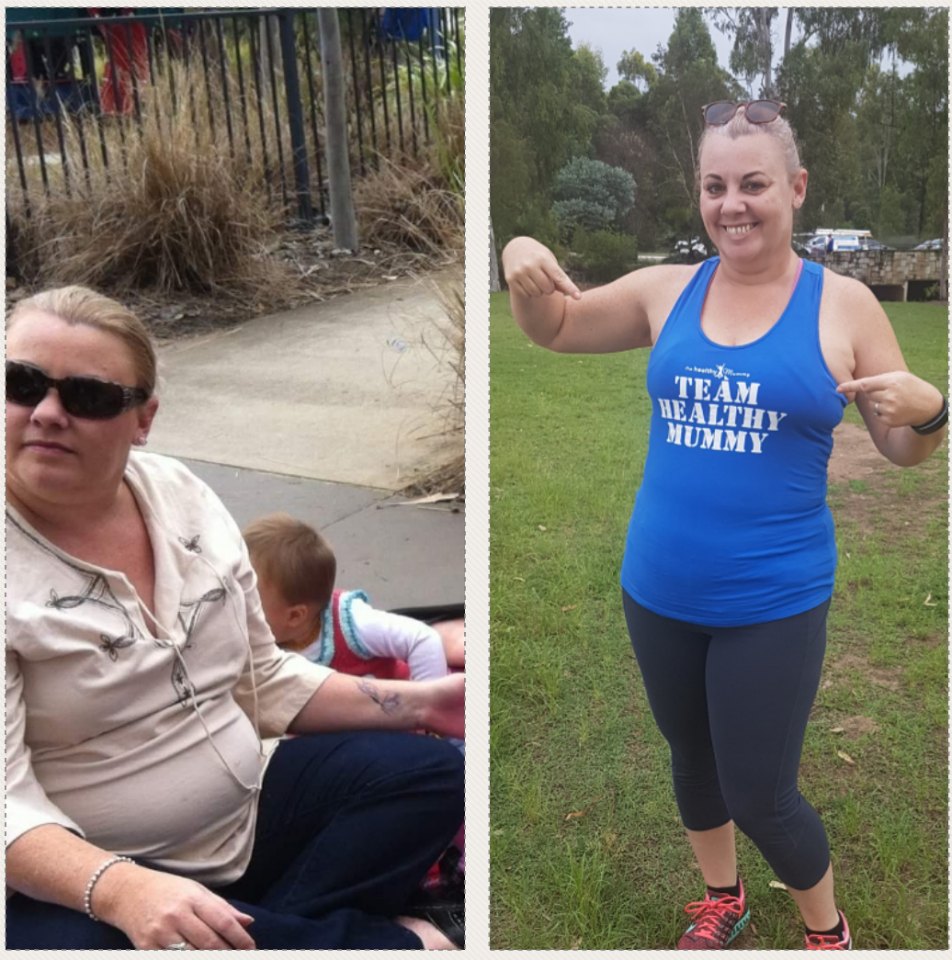 December
"I was sick of the way I looked and felt. Tired, lethargic, depressed," Sara said. She was added to The Healthy Mummy Facebook group by a friend which ultimately inspired her to start her weight loss journey.
Sara's goal weight is 75kg which she aims to get to by 22nd December this year (her birthday).
January
"I did something about it and signed up for the 28 Day Weight Loss Challenge", she says.

Having been a Challenge member for 11 weeks now, Sara says that the app is more than just weight loss centred.
"It's a community of women who are lifting each other up and not bringing each other down and I'm immensely proud to be a small part of that community," she said.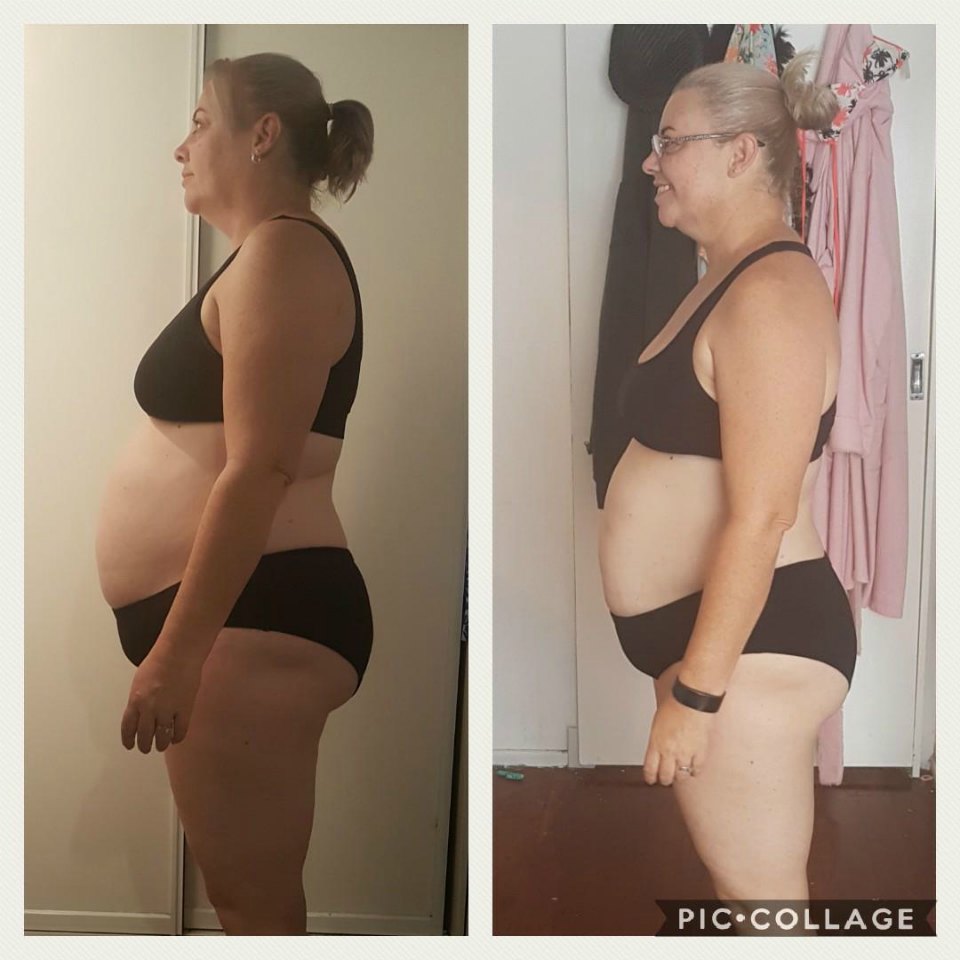 February
"I started trying new things with food and exercise from The Healthy Mummy app and started seeing and feeling changes," Sara said.

The mum of 4 does her shopping online to avoid dragging her 4 kids to the supermarket, I think we can all relate here!
Changing her groceries from packaged foods to fresh produce and healthy options, Sara has tried new foods that she NEVER thought she would and LOVES them!
Favourites of the family include Choc chip banana bread and Stovetop lasagne.
To save time during the week and avoiding the self-asked question, "what will I make for dinner tonight?", Sara spends Sunday's setting up a meal plan in The Healthy Mummy app so she knows exactly what she'll be eating for all meals and snacks for the upcoming week.
"My family are ALL eating much healthier meals now and we get out and about much more as a family," she adds.
March
"I smashed out the Butt & Thigh Challenge with awesome results," she said.

Finding time around work, kids, husband and house, Sara fits in her exercise by booking appointments with herself.
"I started booking it in at 3.30pm each day after the school pick up was done," she says.
Her appointments include 15 minutes (at least) on her treadmill everyday, if not a whole 45 minutes and getting in 10,000 steps and treating it like a challenge.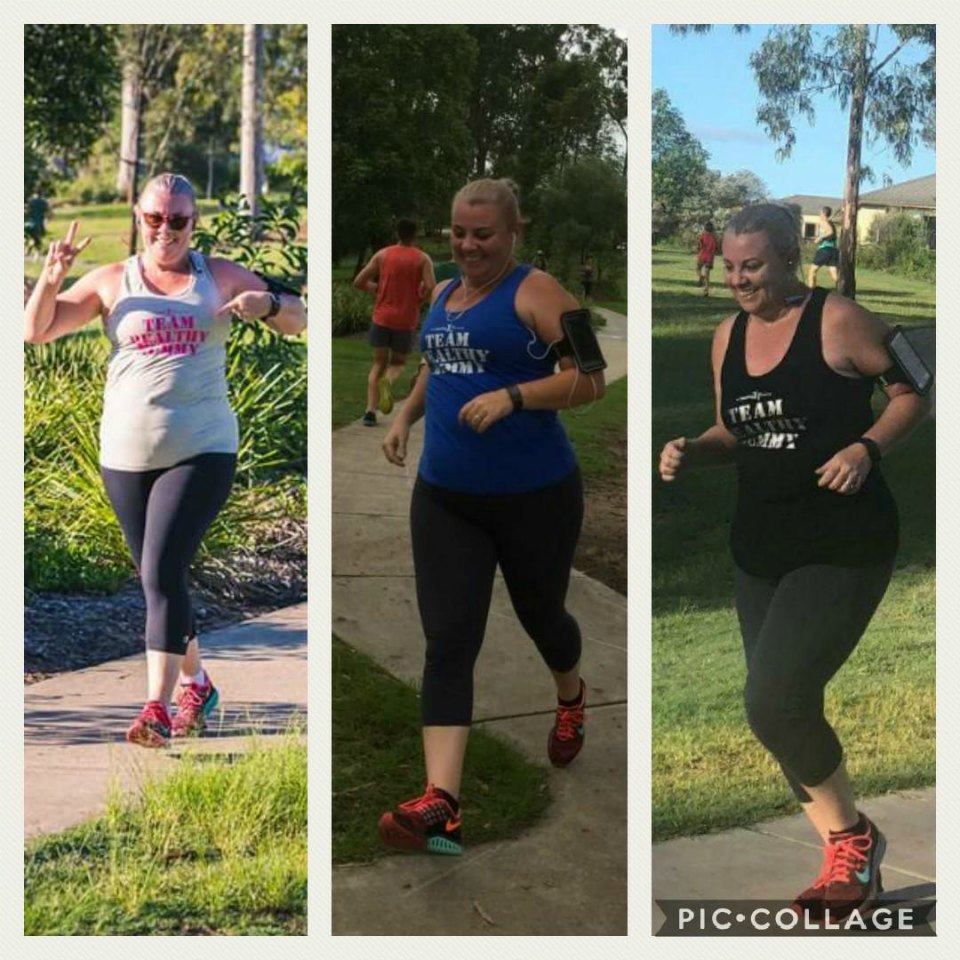 April
"I'm going to lose 2kg, educate myself about sugars in my food and decrease my sugar intake!" Sara said.
Sara treats each new MEAL as a new start, and doesn't let a bad meal or snack ruin her journey.
When asking about her journey so far, Sara said "Its not always positive, some days are just crap to be honest. But I stay positive by celebrating the small wins that I already HAVE achieved – looser clothes, better fitness and I'm happier and more confident."
For a sneak peak of the 28 Day Weight Loss Challenge download your free sampler here. Get an idea of WHY so many mums have seen success following the meal plans and exercise videos. Designed to make you lose 4-6kg per 28 days, with all the support you require.
Or, if you're ready to take the plunge, join Sara on the 28 Day Weight Loss Challenge and see great results without cutting out any food groups!