This mum's motivation made her special day one she'll never forget
With a wedding to prepare for with a dress that didn't fit! Ashleigh's motivation to lose weight made her special day One she'll never forget.
This incredible mummy was determined to make her wedding the best day of her life. She lost an amazing 22kgs* in 8 months!
Ashleigh used her wedding dress, that didn't zip up, as her motivation.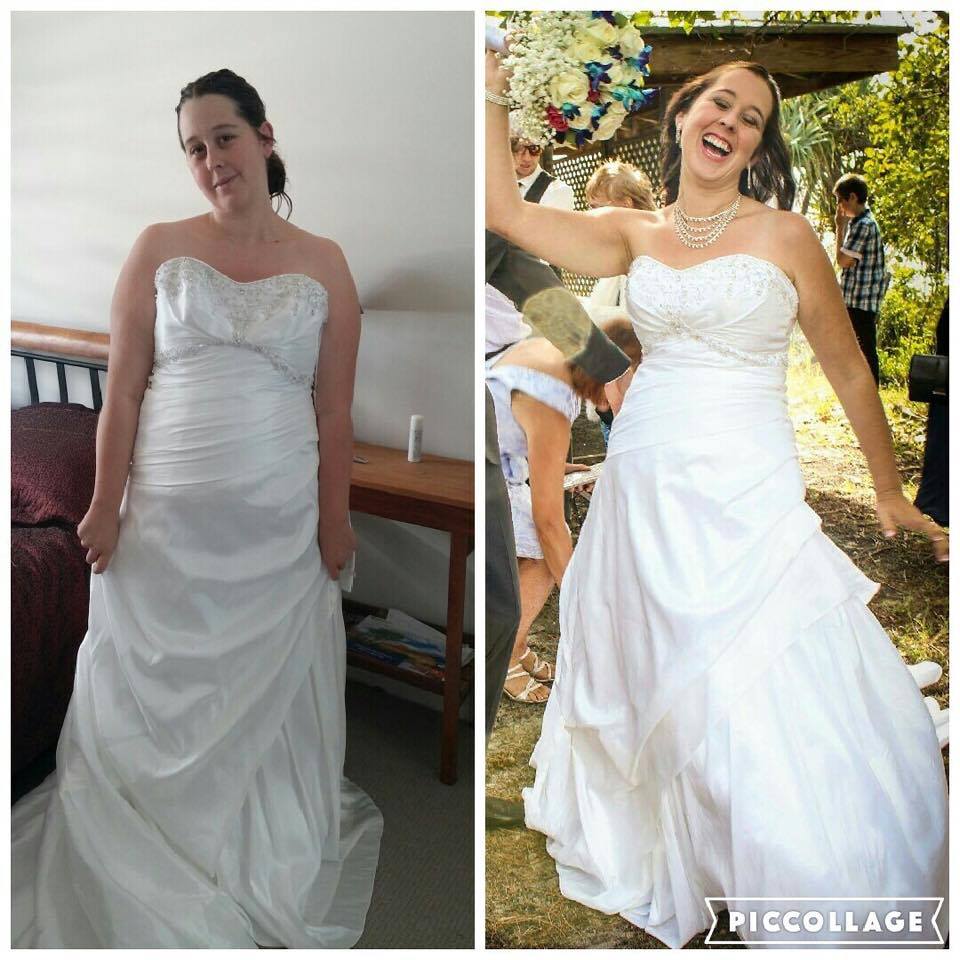 Ashleigh's story
Ashleigh started the 28 Day Weight Loss Challenge in September 2014 at 8 weeks postpartum with her second baby (they are 13 months apart).
She says, "I had over eaten in both pregnancies. I'd also stopped exercising because I was in too much pain, felt too sick. Also because I was pregnant, I gave myself permission to eat whatever, whenever. This lead to me being 92 kilos and feeling horrible."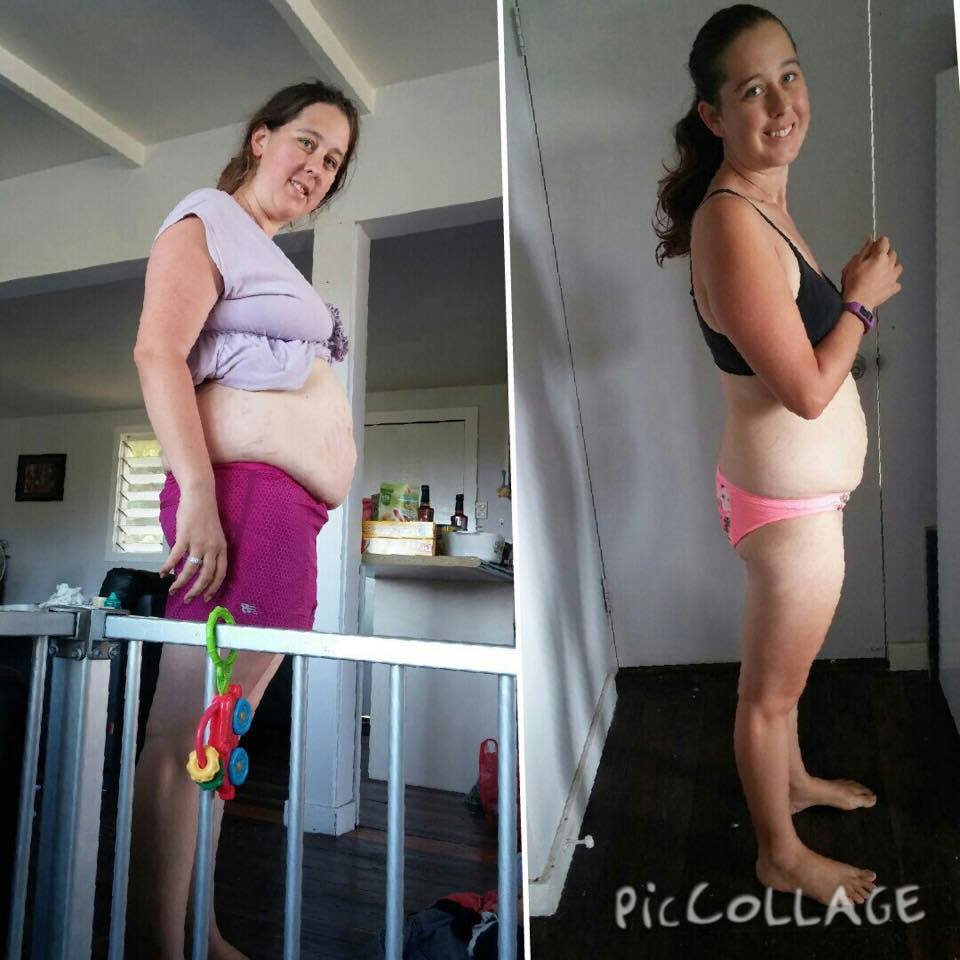 That's when she found The Healthy Mummy.
"I hated every photo of myself with my 2 babies. It was time to turn things around. I had done all the other diets and knew that I wouldn't be able to follow them while I had two small children."
"The Healthy Mummy made sense to me, so I signed up to the 28 Day Weight Loss Challenge that day. Quick easy healthy meals for me and my family. And the results spoke for themselves."
Ashleigh's wedding was the next May and she'd already bought the dress, though it didn't fit. So she used it as motivation to get into the dress and get the zip up. And she did!
"It took 8 months, but I lost 22kg* and had the best day of my life and one to remember."
"In the last year, I've managed to maintain around 68-72kg and I feel strong and confident. I'm still not bikini ready, so that is what keeps me going. Being able to get on the beach in a 2-piece… that's my new motivation."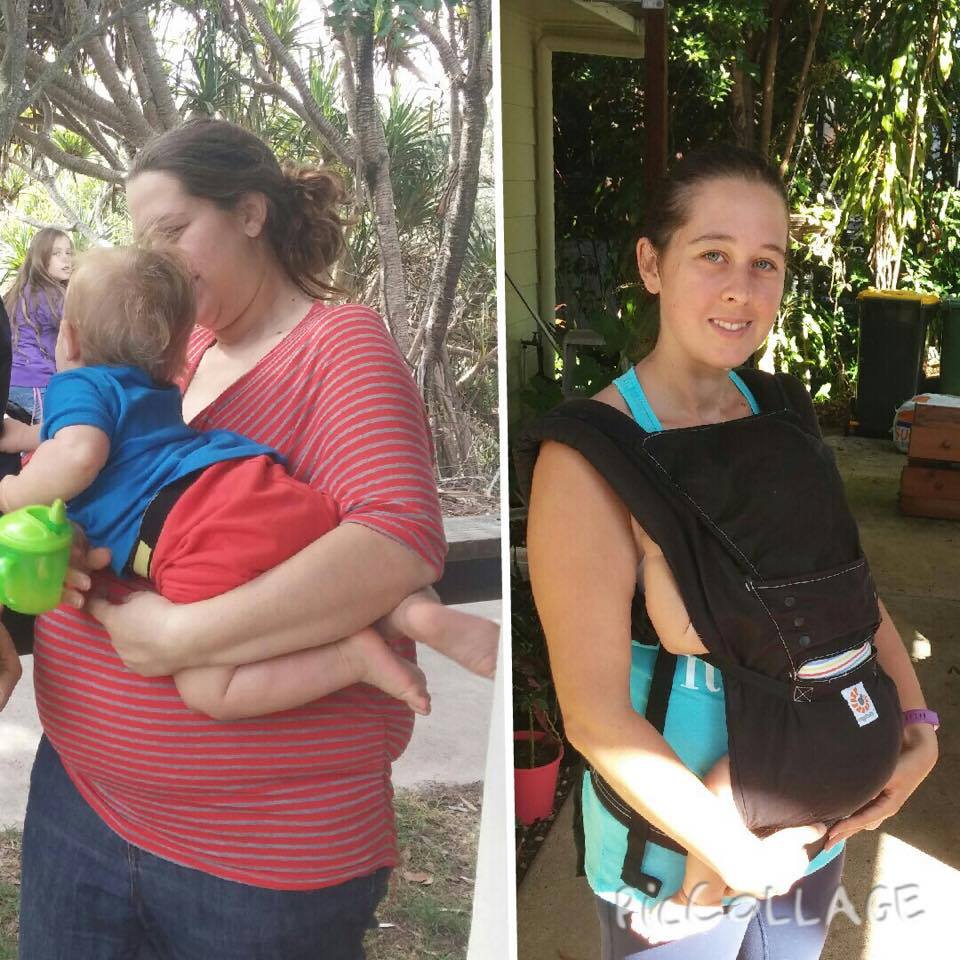 Ashleigh's advice to other mums
Be kind to yourself. Have the things you love, because you only live once. Instead of having a pack of Tim Tams, have one. Instead of having a can of coke, have a small glass. As your body gets less of what it's used to, and more of the good stuff… it will start to crave the good stuff, and the old stuff won't taste good anymore.
I'm not sure that makes sense, but I cannot eat an icy pole anymore. I can't drink lemonade anymore. My taste buds have changed, and it gets easier over time as your body adjusts.  Plus tomorrow is another chance to make good choices. Made a bad choice, forget it… it's done. Ask yourself "What am I going to do NOW to achieve my goals"
Now I'm at a happy weight, I am so much happier. Just because I can do simple things with less effort. Like run with the kids around the playground, or climb up stairs, or dance to the Wiggles. I'm giving my kids a FUN MUM, and I love it. So do they.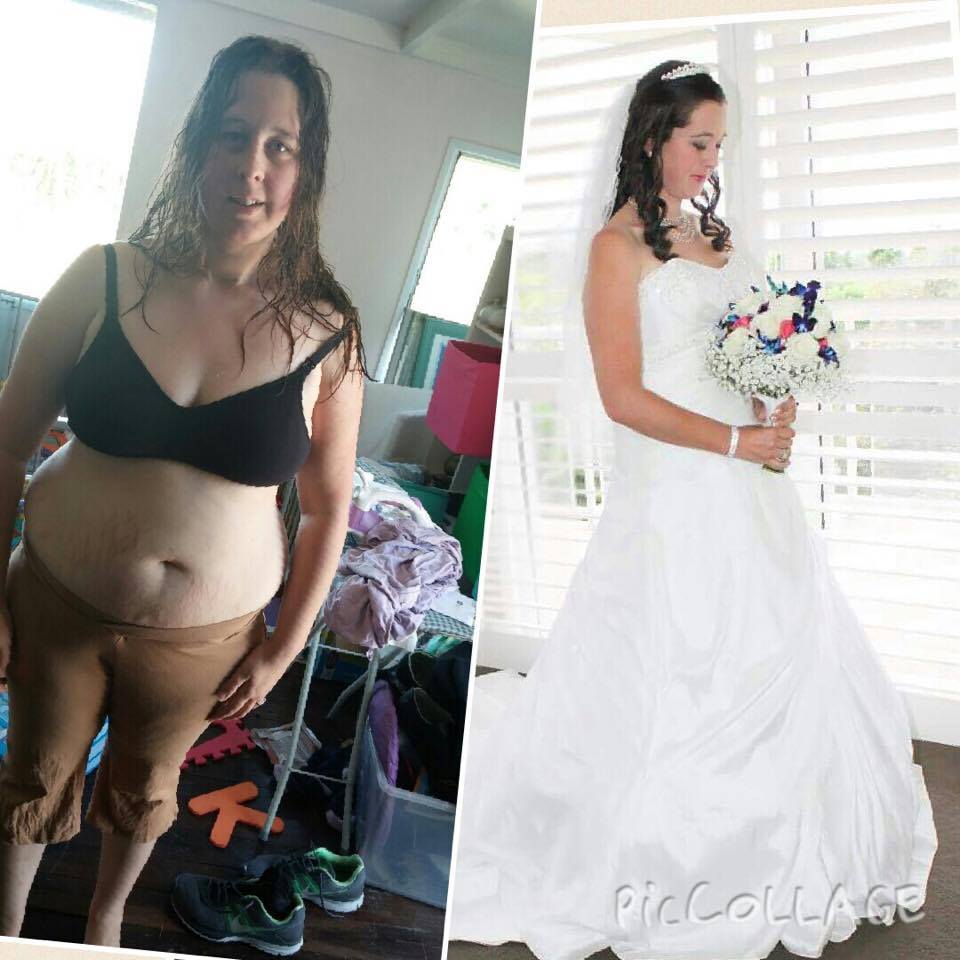 Thanks for giving me the opportunity to share with all of you. It's helped me in ways you wouldn't even believe xx
Wow Ashleigh, you look beautiful! If you like to read more inspiration stories for amazing mums with successful weight loss stories, click HERE.
Inspired to slim down like Ashleigh?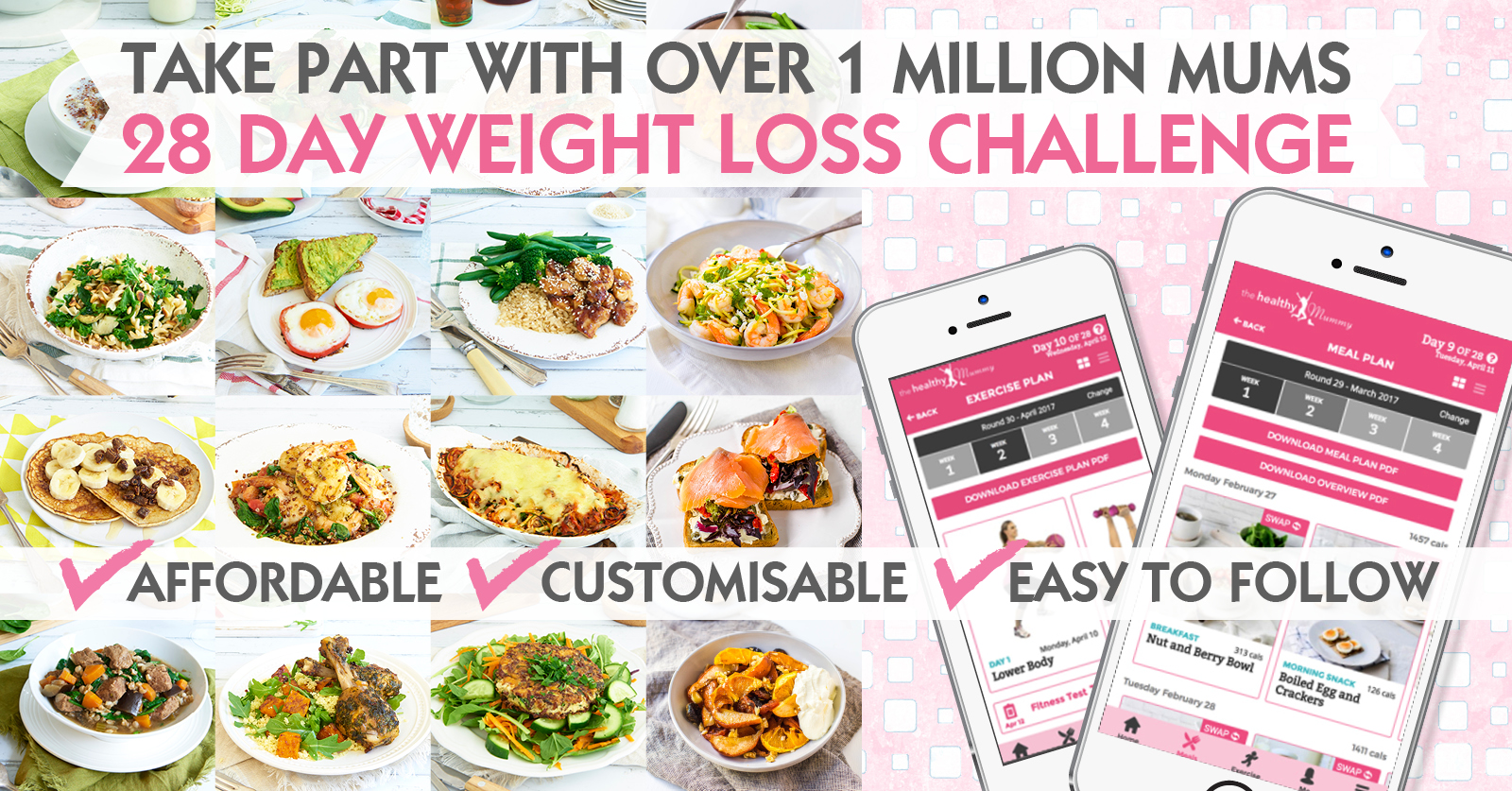 If you are inspired by Ashleigh's story and want to join the thousands of mums on a mission to tackle their health and weight – then sign up to our 28 Day Weight Loss Challenge TODAY!
Also check out our AWESOME (and totally delicious) smoothie range (BUY Smoothies here) to assist with your weight loss! There are currently 7 flavours to choose from including chocolate, strawberry, vanilla, caramel, coffee, choc mint and choc orange. YUMMO!!!
*Images and references to kilograms lost are as supplied by the individual in the story. The Healthy Mummy assumes information and photographs supplied to be true in nature and is not responsible for any false misrepresentations or claims relating to their programs or products.