Mum who lost over 14kg in 10 weeks tells of her 3 year journey to get to this point
The more photos this mum was tagged in on social media, the more she hid from the camera.
With a date set for September 2018, Cait decided she wanted to lose weight for her wedding, so came up with the decision to have weight loss surgery. But, when this fell through, she knew she needed to lose the weight herself.
In January 2018, Cait signed up for the 28 Day Weight Loss Challenge (again), knowing this time was different.
3 challenges later and Cait has lost 14.5kg, going from 122.5kg to 108kg!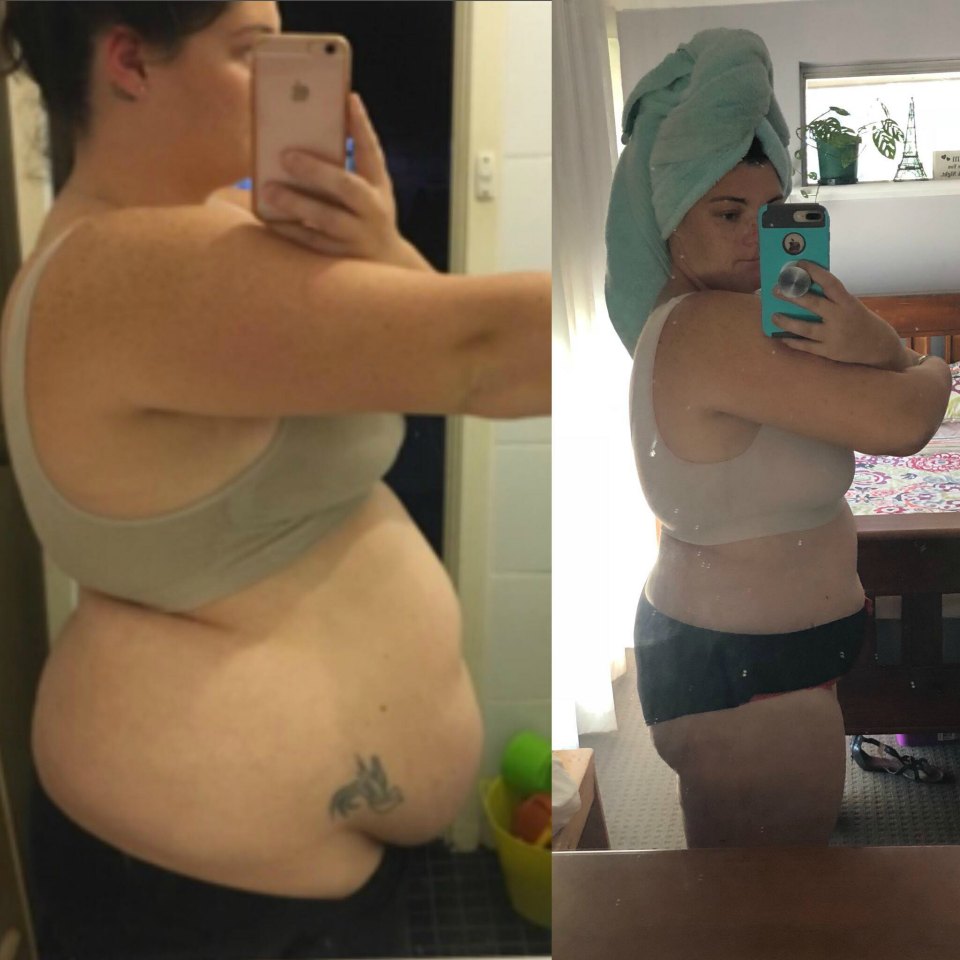 Cait's weight loss journey from 2015-2018
Discovering The Healthy Mummy in December 2015 after having her second baby, Cait became a 28 Day Weight Loss Challenge member for 6 months, and used the smoothies.
"I killed it for about a month, and then I had a slip up, and then another and then The Healthy Mummy went out the window, wasting 5 months worth of 28 Day Weight Loss Challenges!" she says.
Cait gained more weight, her mental health got worse, she stopped shopping for clothes, wearing the same outfits all the time. She wouldn't go to events because she hated the way she looked.
"I remember trying countless weight loss diets, but nothing ever stuck and I was too lazy to exercise, I didn't have the willpower to say no to things," Cait says.
After seeing the weight loss surgery results of her fiancé and mum, Cait wanted to do the same before her wedding date.
"I rang our private health fund to upgrade our cover so I was covered for the surgery, turns out our premium went up to $150 a fortnight and I had to wait a year for the surgery," she said.
Realising she wouldn't be able to have the surgery before the wedding is when Cait knew she needed to lose the weight herself.
"After going through a stressful time in November 2017 and losing 6kg, I decided this feeling of being less bloated and feeling like I was lighter was amazing and I wanted the feeling to last!"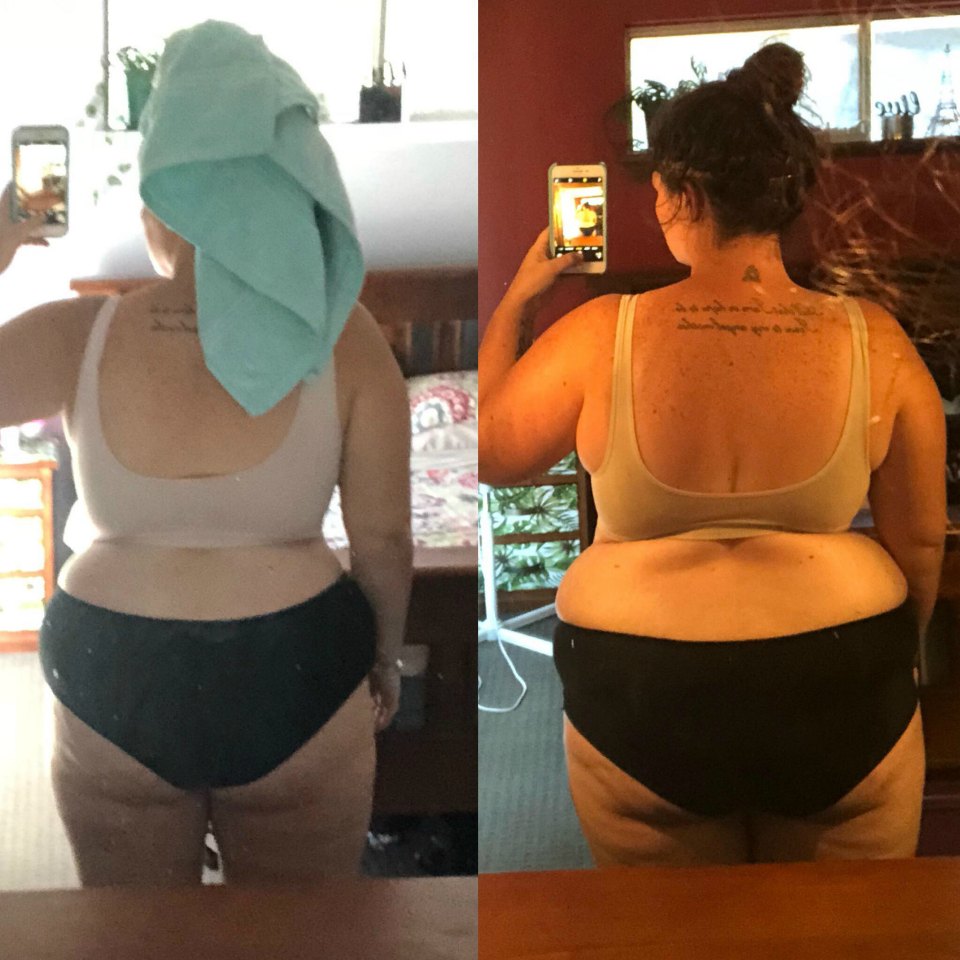 2018 and 14.5kg lighter
In January 2018 she signed up for 28 Day Weight Loss Challenge again and knew this time was different, saying, "I knew I had to do this, my life and weight had to change!"
Cait's first goal is to get to 100kg and then 90kg (her pre-pregnancy weight).
"I'm in no rush to lose the weight, I'm so happy with the way I'm going now. The feeling of being able to grab clothes off the racks, get home and they fit is enough to make anyone happy," she says.
Having always loved baking muffins, cupcakes and slices, Cait now makes Healthy Mummy versions instead of things loaded with sugar! However she limits the snack baking to 1 or 2 sweet snacks for the week, so she's not constantly eating sweet things, or having too many choices. Once they have been eaten that's when she'll make 2 more.
Big on meal prepping dinners and having them in the freezer, Cait usually makes 2 weeks worth at once, saying having dinner already done has been her life saver.
"If I didn't have anything cooked, on the day where I couldn't be bothered, I would eat crap," she said.
Mexican lasagne is a family favourite and Cait loves having her Choc Mint smoothie.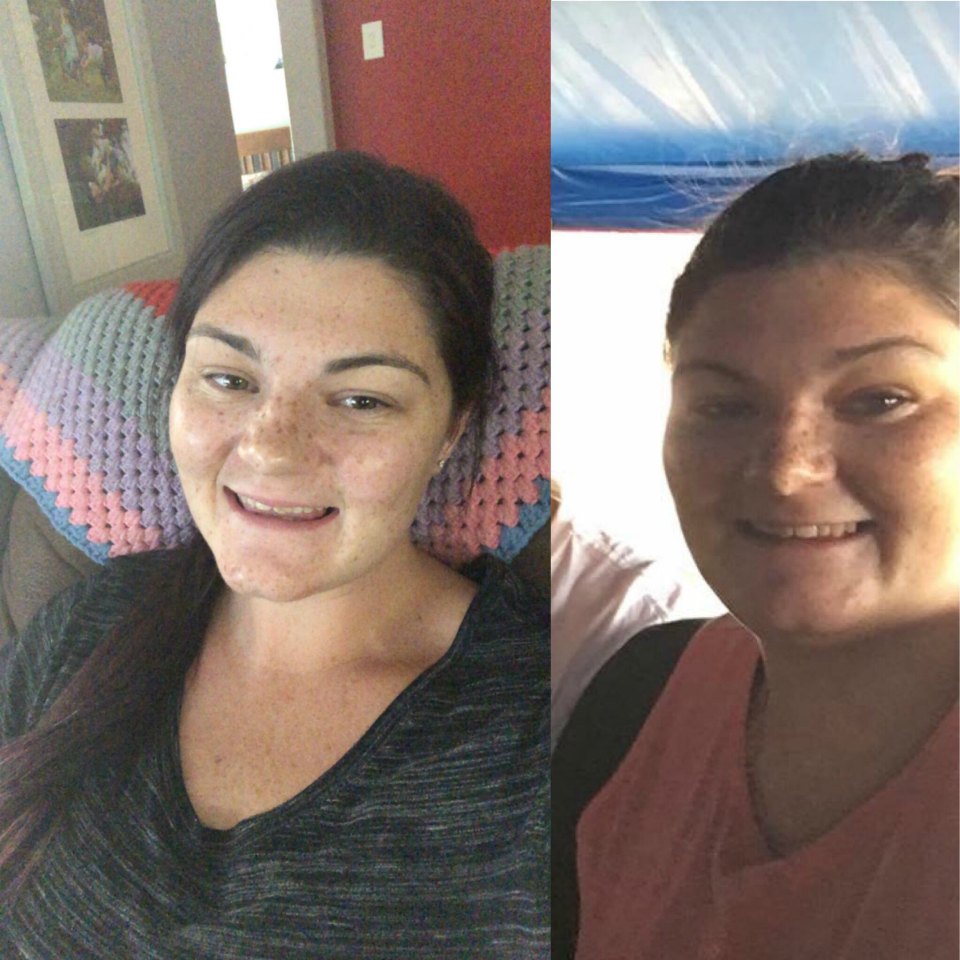 How The Healthy Mummy has changed Cait's life
"The Healthy Mummy has changed not only my life, but my families. I'm a much happier partner and mum, my mental health isn't 100% better but it's definitely up there," said Cait.
Walking every day and doing 3-4 HIIT workouts at home and squats throughout the day is how Cait keeps active. She also has a girlfriend to keep her motivated every day, walking together with their kids and doing joint at home workouts.
See how these best friends helped each other lose weight!
Cait's biggest motivation is taking photos and seeing her progression.
"I'm constantly sending my partner and friends comparison photos of myself, hearing their comments and support is massive!"
Back when she first found The Healthy Mummy, Cait would say to herself she wanted to be one of those ladies,to have before and after photos.
"And now I am, I may not be where I want to be but I'm closer today then where I was yesterday," she says.
Join Cait on the 28 Day Weight Loss Challenge.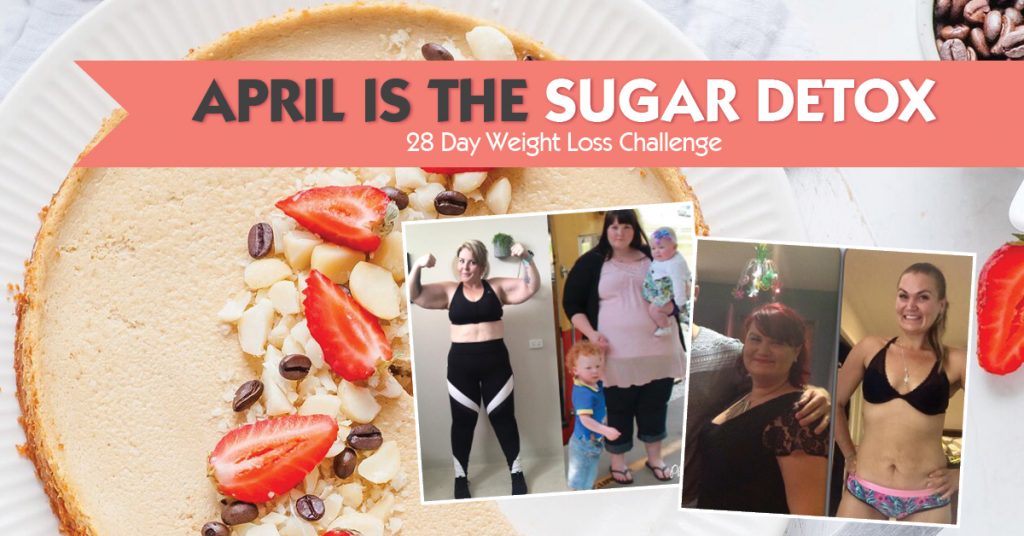 With more than 4,000 delicious (and healthy) recipes, 350 exercises & 24/7 support – the 28 Day Weight Loss Challenge is designed (and proven) to help busy mums like you lose weight!
To learn more and join the Challenge, click here!