Emma Bianchi says she's incredibly lucky to be welcoming a new year with her beautiful daughter Charlotte, after she almost died from a massive postpartum haemorrhage. It was the gift of life from strangers that saved the 30-year-old, and she's now urging others to give blood these holidays.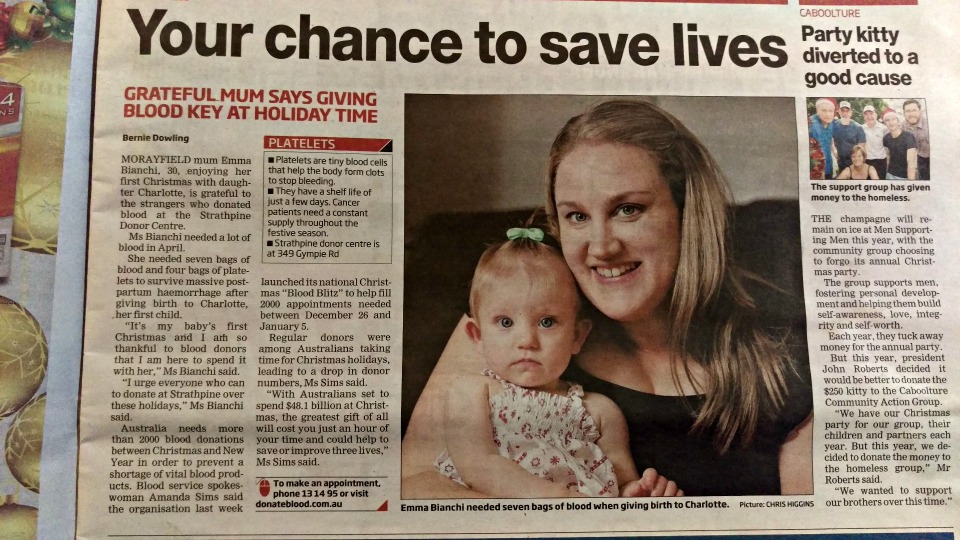 Emma is now on a mission to give back after receiving a massive amount of blood from strangers who donated an hour of their time to save or improve the lives of others in need.
'Without these donations…I wouldn't be here today.'
Her amazing story of survival prompted the Australian Red Cross to contact the media in the hope of spreading awareness. "I was reluctant but said yes to newspaper, as I am no where near my (weight loss) goal and didn't want to do TV."
Emma overcame huge challenges to have her daughter, including almost five years of fertility treatments. "We had a stressful pregnancy which even included a seven week stay at the hospital on bedrest. I surprised all the medical team and made it to 37 weeks, giving birth to my daughter on her father's birthday!"
"Unfortunately my placenta had stuck so I suffered a 4.5 litre blood loss. After a quick cuddle with my girl I was rushed to theatre and operated on. I spent the first night in ICU where I received some transfusions and was then transferred to the ward for a further transfusion and so I could be with my daughter."
"We were lucky the hospital let my husband stay at night – he well and truly got thrown in the deep end! I received seven bags of blood and four platelet bags. Without these donations and the medical team I wouldn't be here today."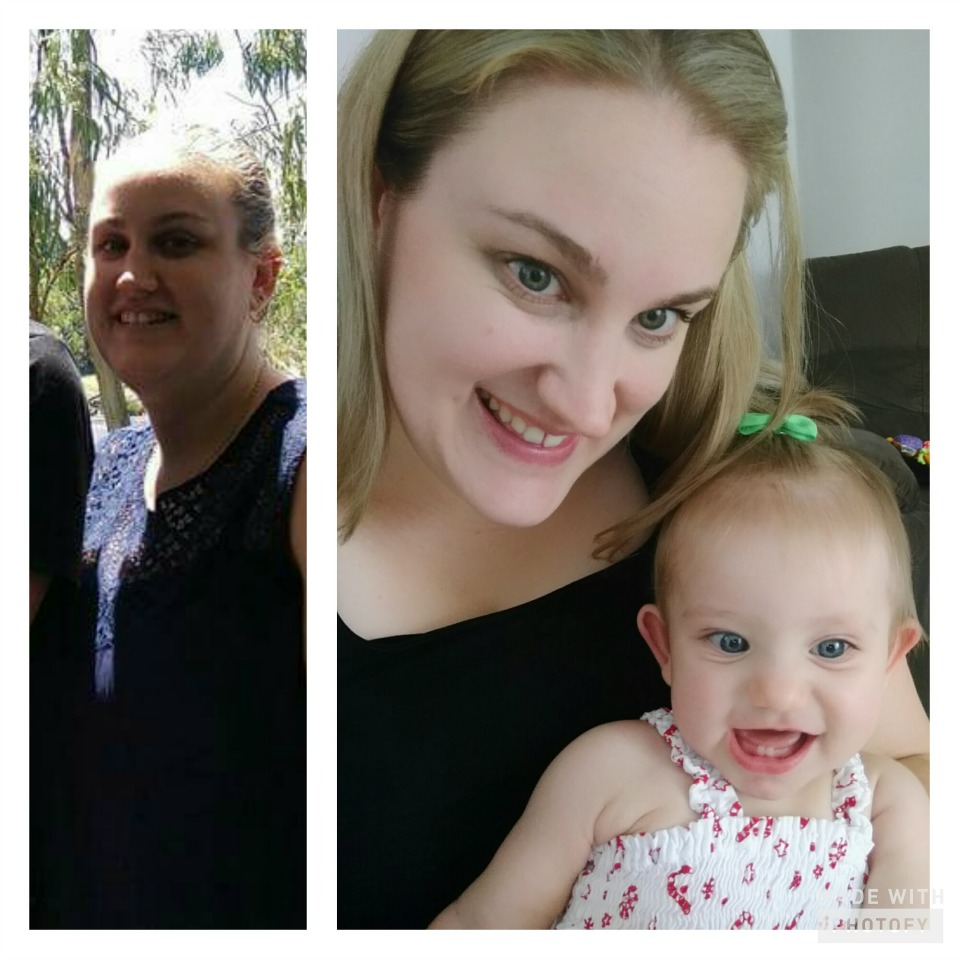 Emma is an active member of  The Healthy Mummy & Lose Baby Weight Support Group and has urged this incredibly supportive community to give blood during the holidays, saying on Facebook: "I love this group and if I can even get a few of you to donate blood over the holidays I'd be forever grateful."
A traumatic time made easier
Since giving birth to her daughter in April last year, Emma has lost 11kgs* using The 28 Day Weight Loss Challenge, The Healthy Mummy Smoothies and exercise DVD.
"The (major) trigger for losing weight was becoming a mum to a daughter who will one day need to learn to love her body."
Although Emma says she has not reached her goal weight she has the best motivation right with her.
"I want to feel good for me, look good for my husband and be a role model for my daughter. Thanks Healthy Mummy for getting me closer to my goal whilst going through a traumatic time."
Thank you for sharing your powerful story, Emma. We hope this year brings incredible health and happiness for you and your family.
For more amazing weight loss stories have a look at our vast archive of Healthy Mummy weight loss transformations.