Mums cook up a storm in mass MEAL PREP ready for May Challenge!
Mums in our community have been 'busy bees' meal prepping in their kitchens this weekend in preparation for week 1 of the Home and Isolation Challenge. They have shared some of their amazing pics!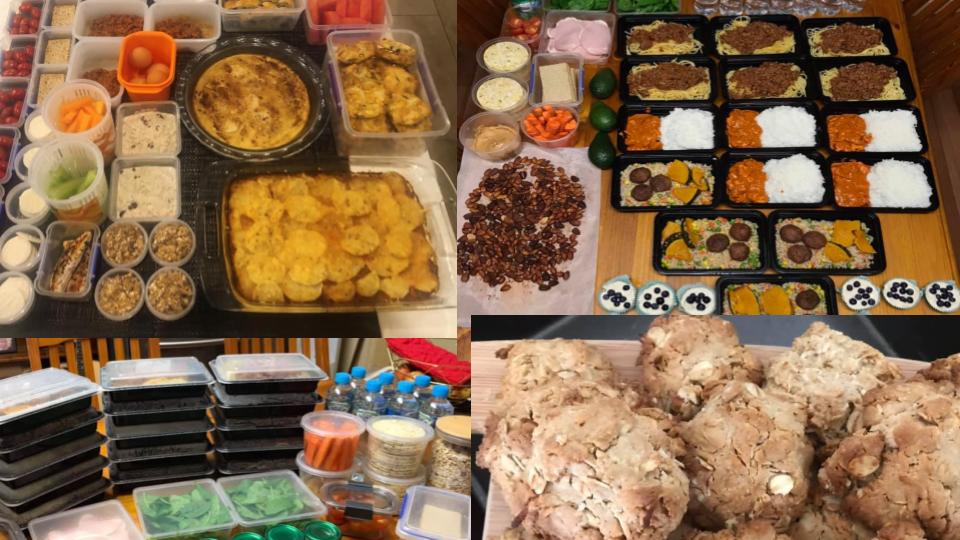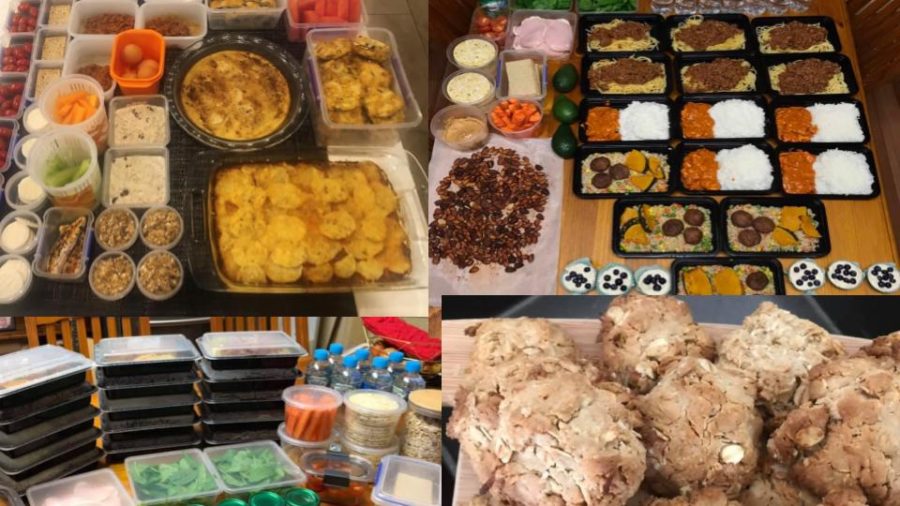 Getting organised and ahead by meal prepping from the 28 Day Challenge Meal Plans is a great way to ensure that you stay on track with your weight loss goals as you have all your healthy meals and snacks ready to go! It also saves you heaps of time later in the week.
Eleanor Hannah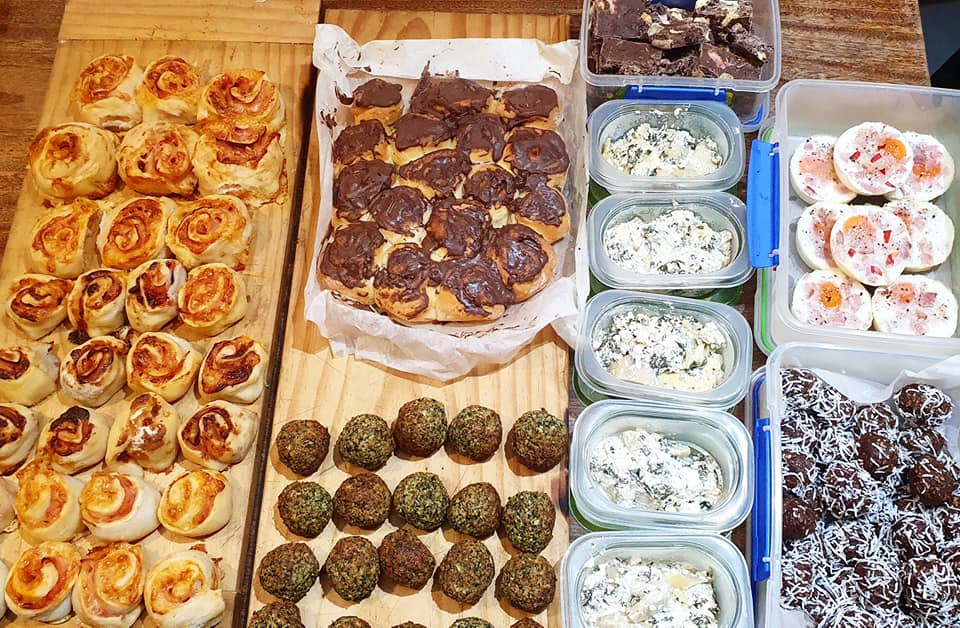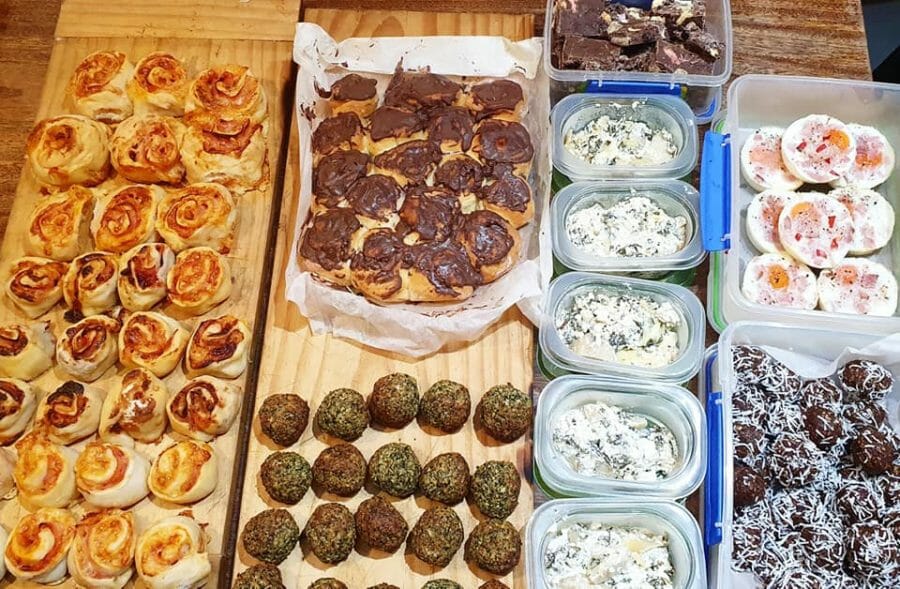 "Meal Plan done and dusted for week 1 of the Home and In Isolation Challenge. We have four kids and the hubby at home at the moment. My aim was not to have to buy anything this week (or the bare minimum). So I shopped our cupboard, fridge and freezer and made our meal plan around it."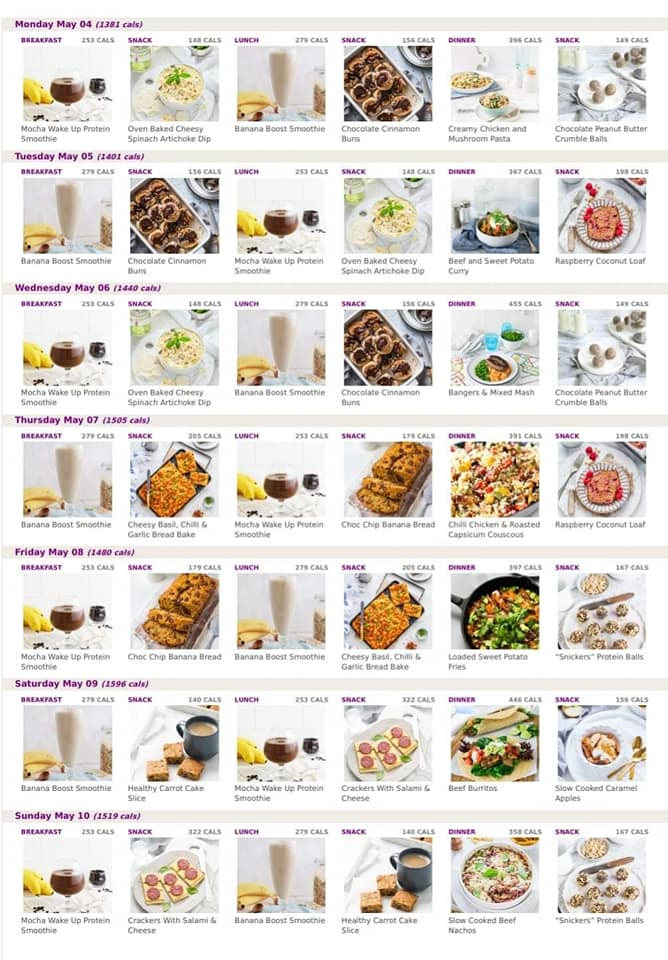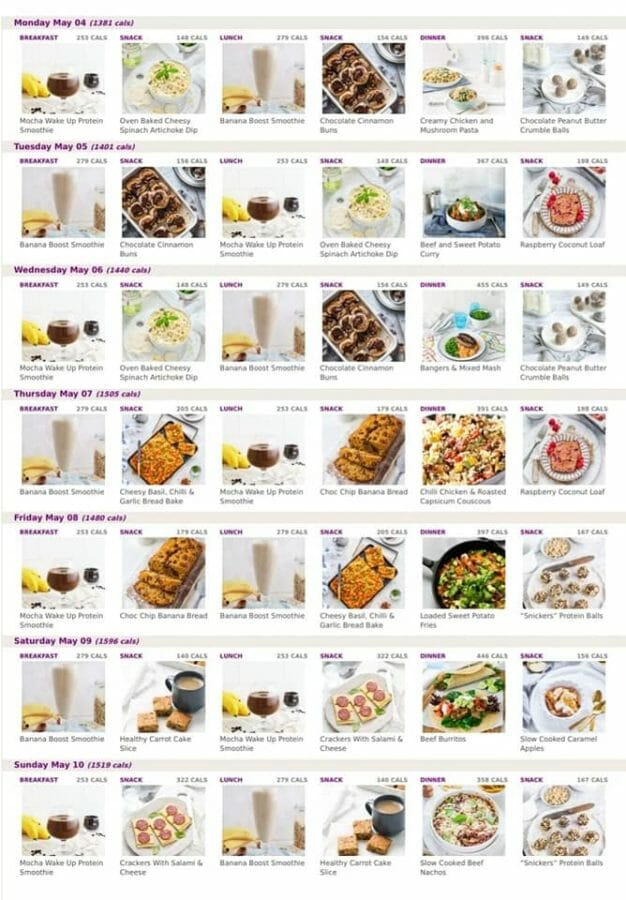 "All I need from the supermarket this week is Milk, Mushrooms, Capsicum and Carrots"
"Today I prepped to store in the fridge":
Oven-baked Cheesy Spinach Artichoke Dip
Chocolate Cinnamon Buns
Muffin tray eggs
Spinach Balls
Yoghurt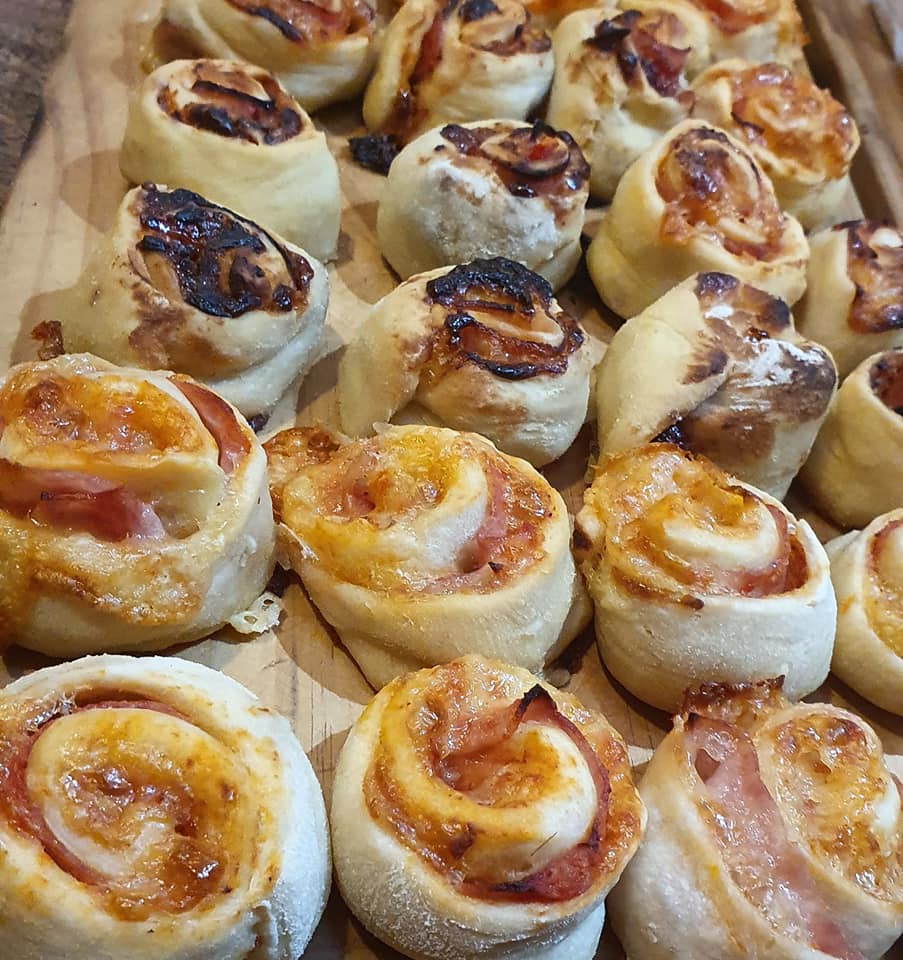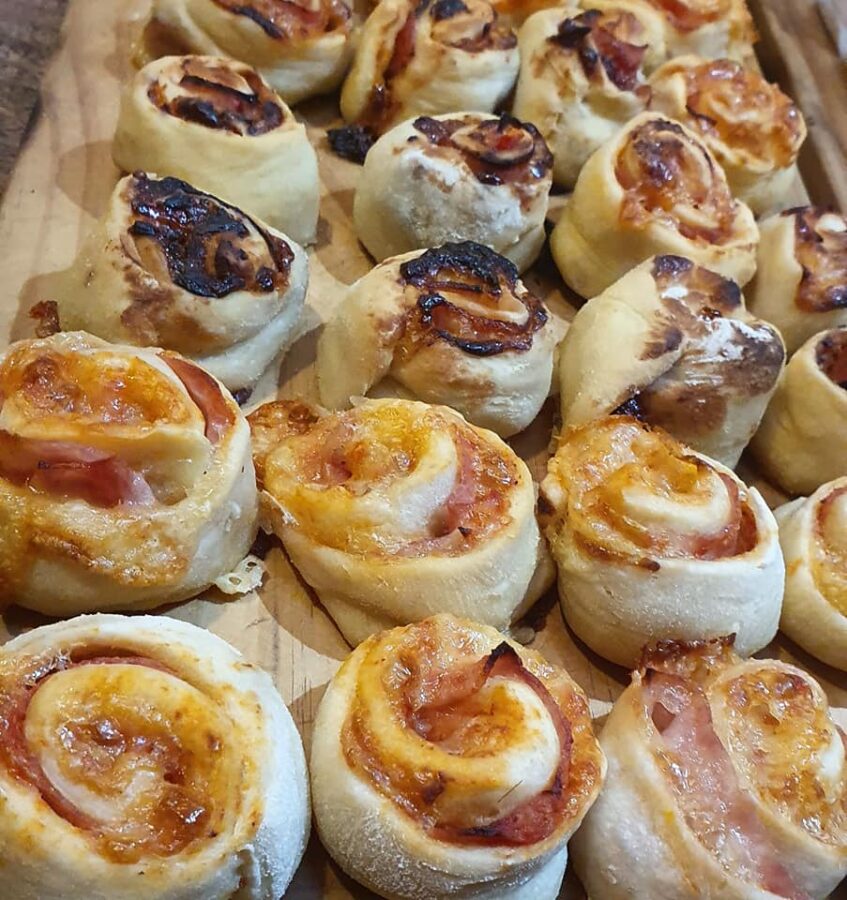 "This Wednesday I will prep to store in the fridge"
Cheesy Basil, Chilli and Garlic Bread Bake
Choc Chip Banana Bread
"Friday I will prep to store in the fridge"
Healthy Carrot Cake Slice
"The rest of the things on the meal plan will be made up at the time, I have chosen ones I can quickly whip up for dinners."
Katrina Macilroy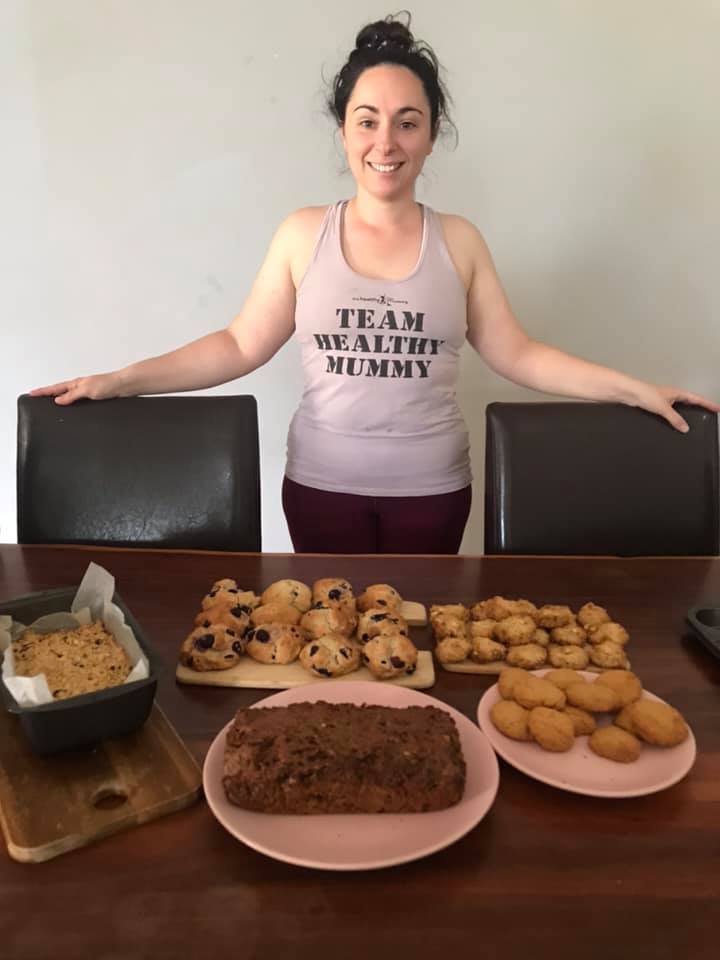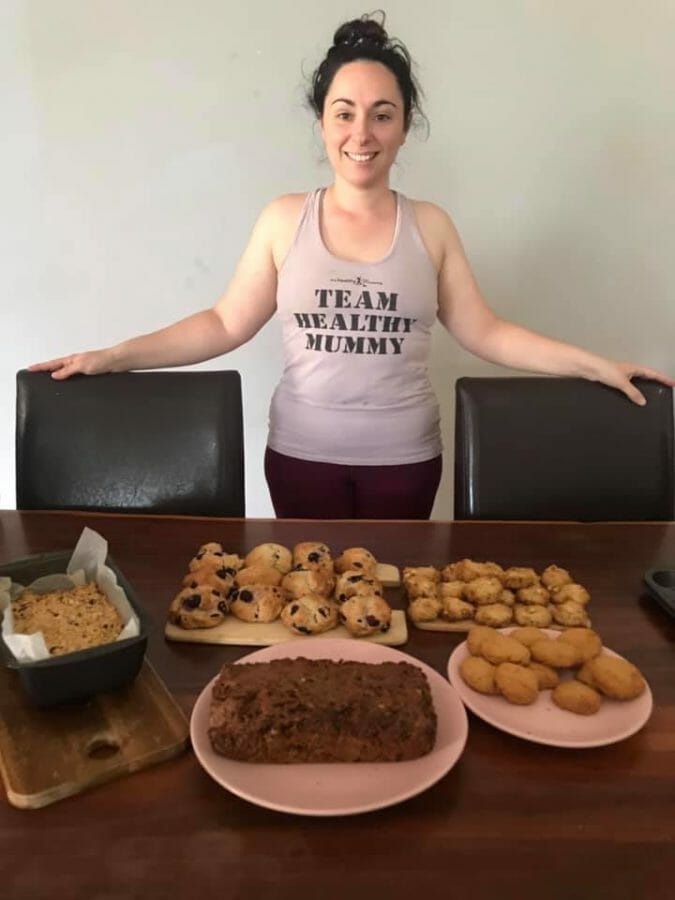 "And that's a wrap! I've been a busy Bee!"
Flourless peanut butter cookies
Blueberry scones
Anzac biscuits

C

offee and date slice
Breakfast oat slice
"All recipes from the incredible 28 Day Weight Loss Challenge Recipe hub"
Dulcie Jay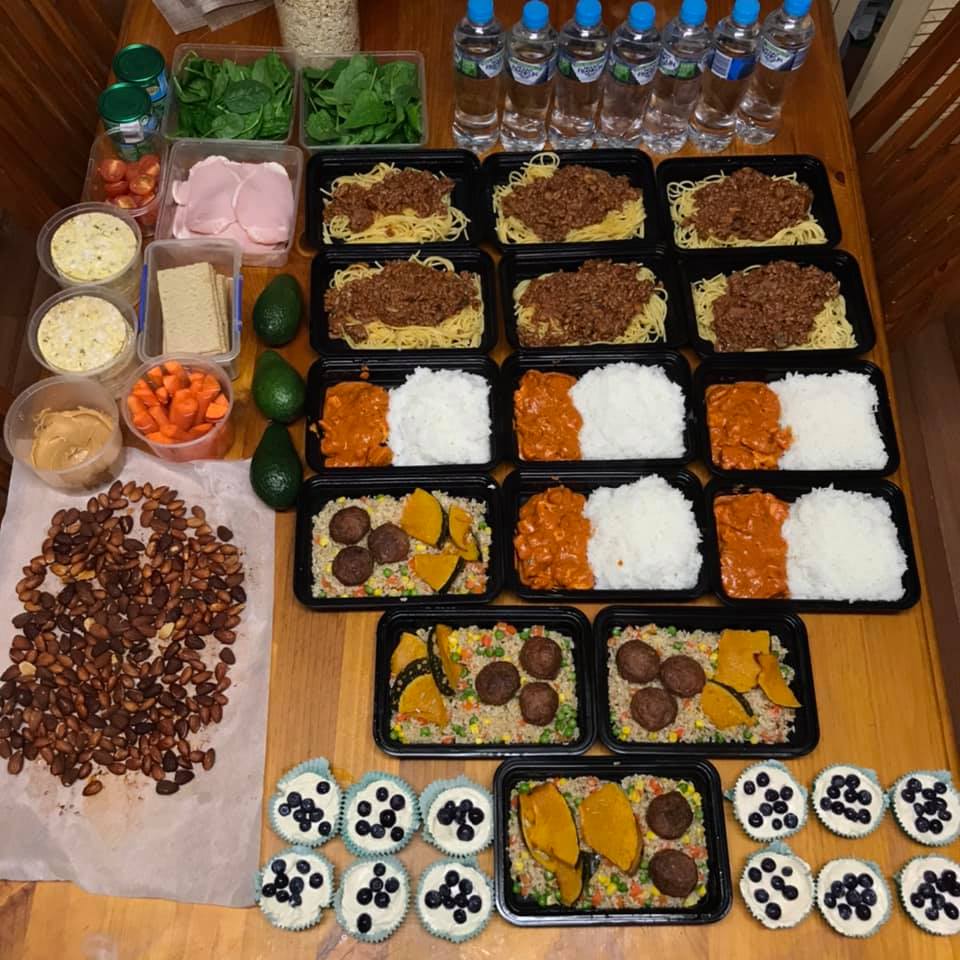 "Sunday meal prepping DONE!
6x Spaghetti bologna
4x Fried Rice, baked pumpkin & meat balls
carrots
peanut butter
Cruskits
Tuna
Rice crackers
avocado's
spinach
Bacon
Roasted almonds
Greek yogurt & blueberry bites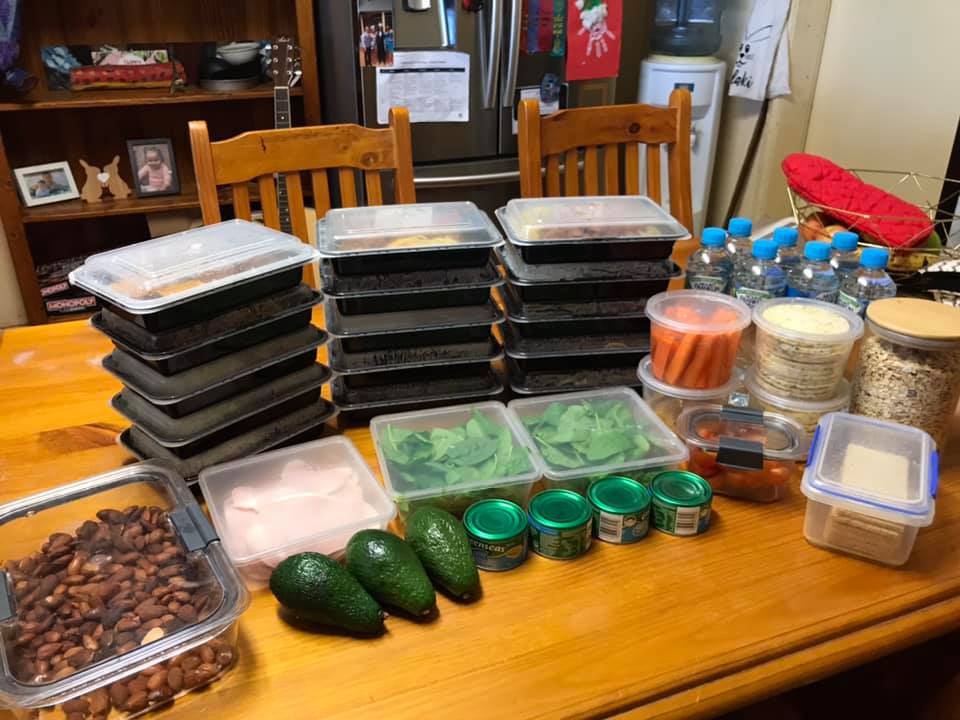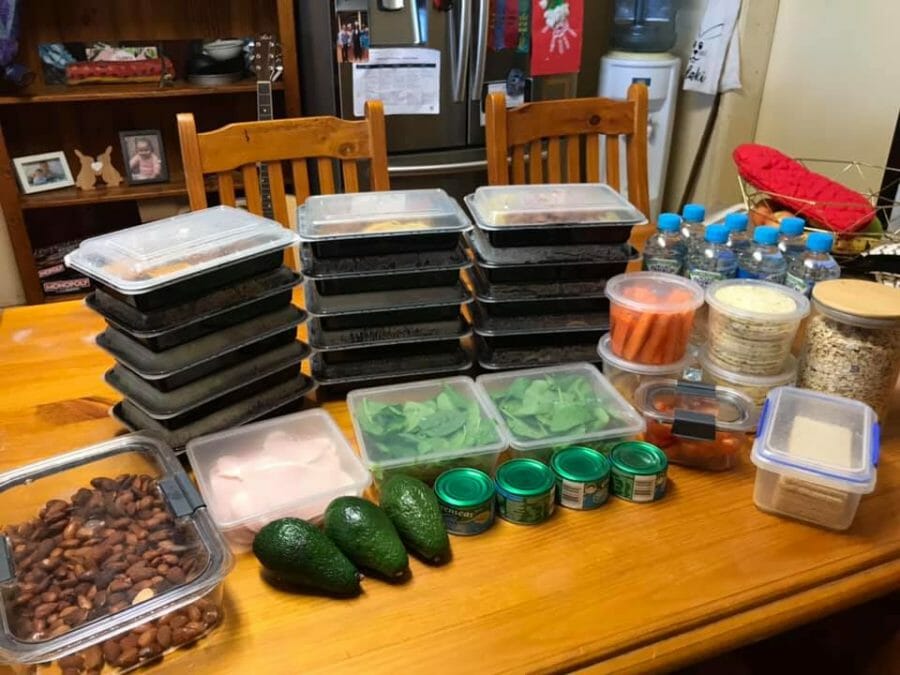 Louise Cook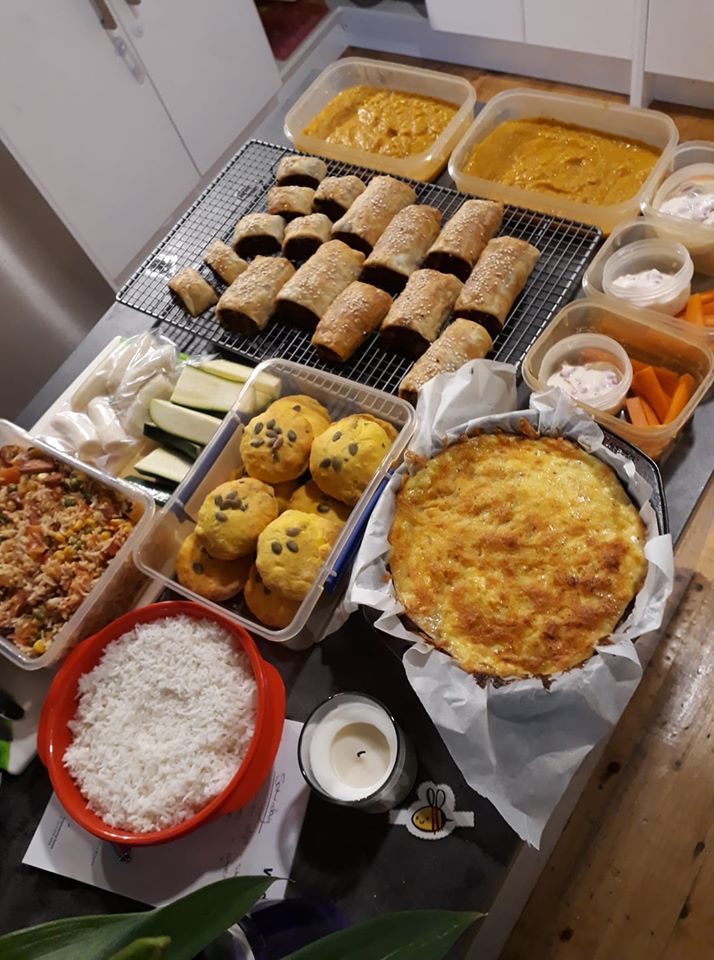 "Been a busy little bee today!" Started off with a 5km run, some time with my babies, some wood carting and food prep, it's a successful day.
I've set myself up for the week with":
Hidden Veggie Sausage Rolls (some in meal size) check this out for more delicious veggie sausage rolls recipes!
2x Spicy Roast Pumpkin and Tomato Soup
12x Pumpkin Scones
3x Caramelised Onion dip & Carrots
4x Mexican Lasagna (which will make 6 with veggies on the side)
Extra rice for fried rice later in the week
Bananas for the freezer (for smoothies)
Some zucchini to go with roast veggies (still in the oven!)
And now I get to chill and choose what's for dinner tonight!!!
Kerrie O'Brien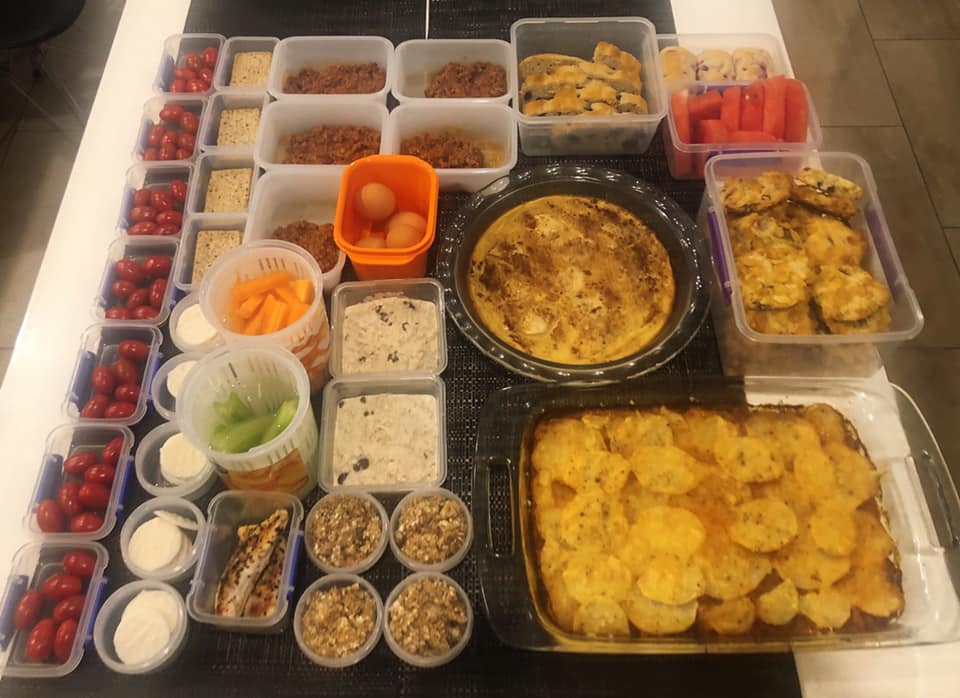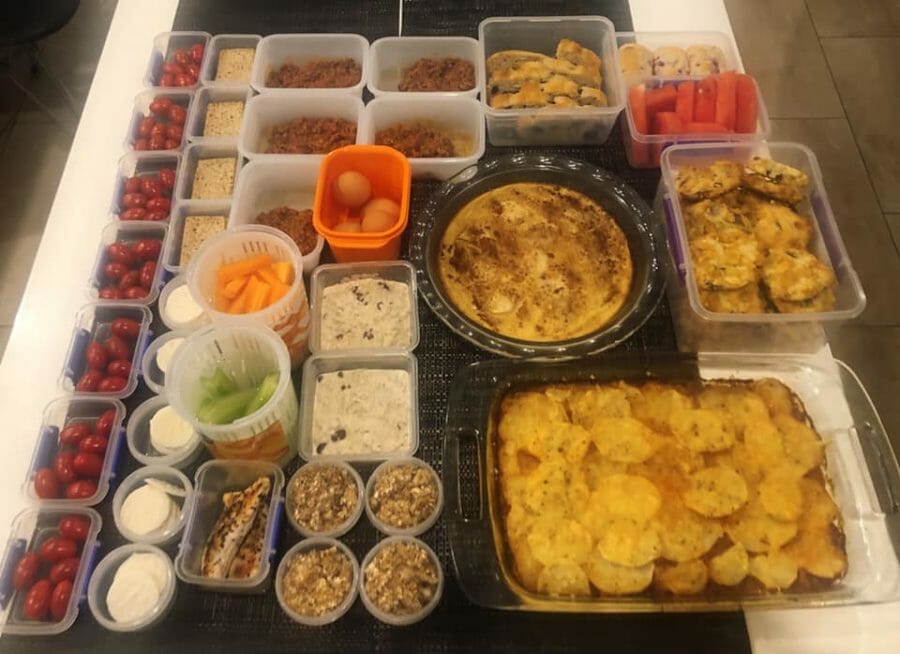 "I've had a big afternoon meal prepping after I said I wasn't going to do much … as I wasn't feeling the best after getting a flu shot yesterday … but well old habits die hard and once I got in the kitchen I just kept going and going .
Luckily my hubby and kids helped out with some baking and also doing the dishes, which made life much easier. Here's what was made to get us through the next week":
6 x serves Potato Topped Savoury Mince Pie
 5 x serves Zucchini Bolognese
 6 x serves Pear Custard Tart
 6 x mini Pear & Raspberry Loaves
 10 x serves Pear Blueberry Loaf
 2 x serves Warm Apple Vanilla Bircher
 4 x serves Peanut Butter Granola
 Chopped Watermelon
 Chopped carrot sticks in water bath
 Chopped celery sticks in water bath
 5 x hard boiled eggs
 2 x chicken tenderloins cooked
 7 x serves 50g cherry tomatoes
 4 x serves Vita weets crackers
 5 x serves 25g rice crackers
"With the exception of the mini Pear Raspberry Loaves, we managed to get this done in 4 hours this afternoon.
My fridge is reorganised ready for another week."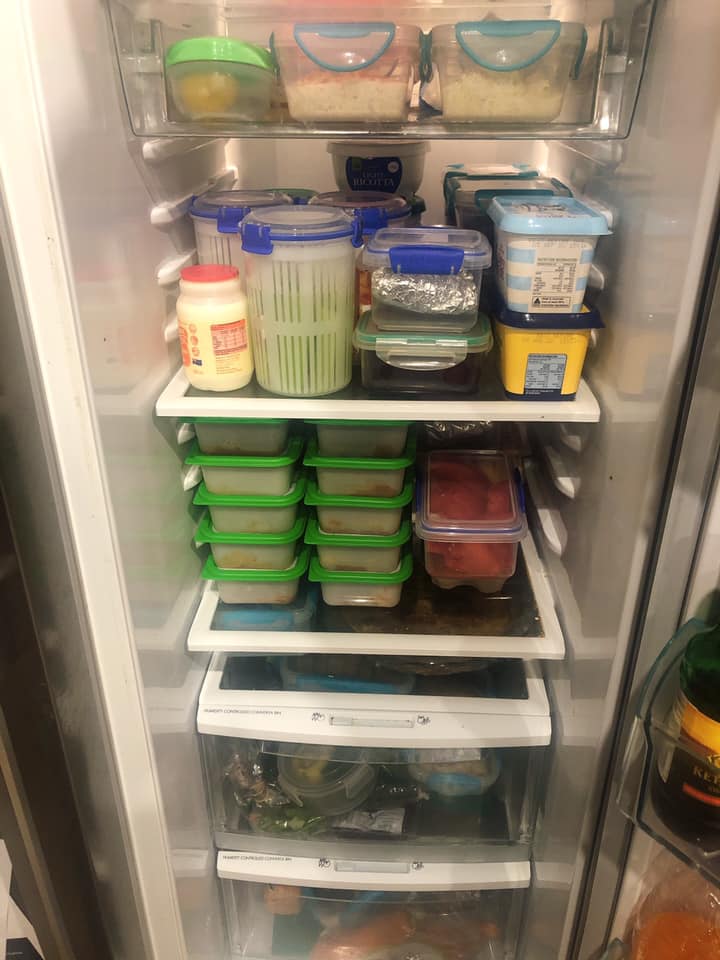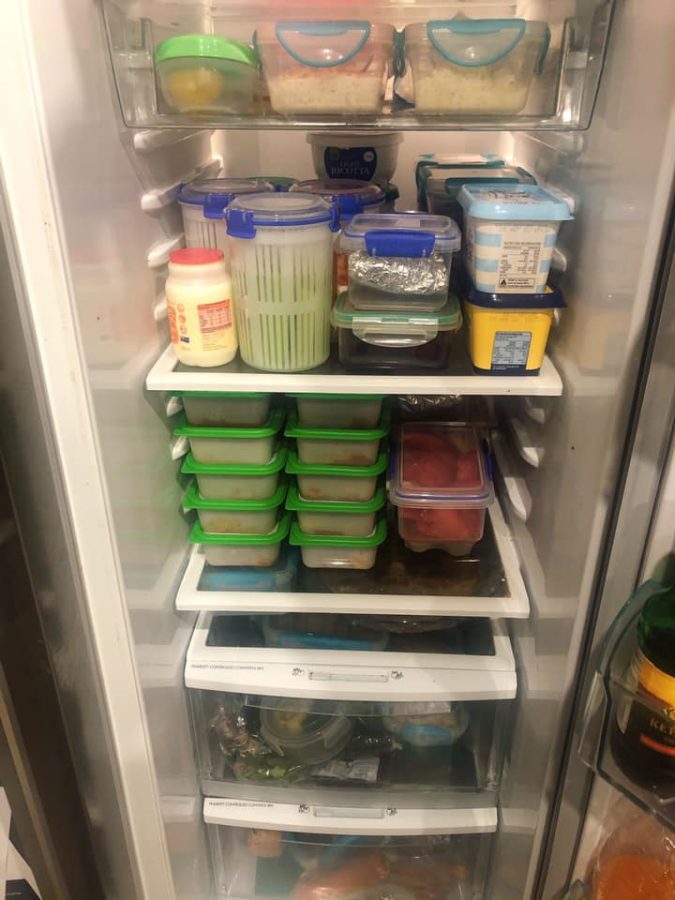 Kerrie's TOP MEAL PREP TIPS!
"If you don't know where to start with meal planning and prepping my tips would be:"
Keep it simple
Repeat meals on your plan to save time
 Choose easy to make meals that you can make in bulk ( eg, soups, beef mince dishes, pasta bakes or lasagne)
 Chop veggie sticks and boil eggs for quick snacks
 Pick easy to make meals for lunches like sandwiches, salads, toasties or egg dishes
"But honestly the more you do it the easier it gets and becomes a habit."
Wise words Kerrie! Thank you all ladies for sharing your amazing meal preps!
How to master SUPER QUICK MEAL PREP  for weight loss success
Get Meal Prepping on the 28 Day Weight Loss Challenge!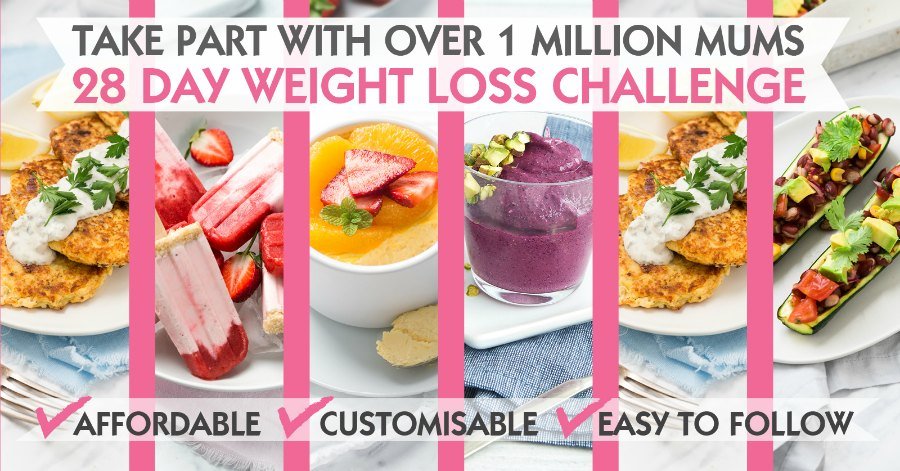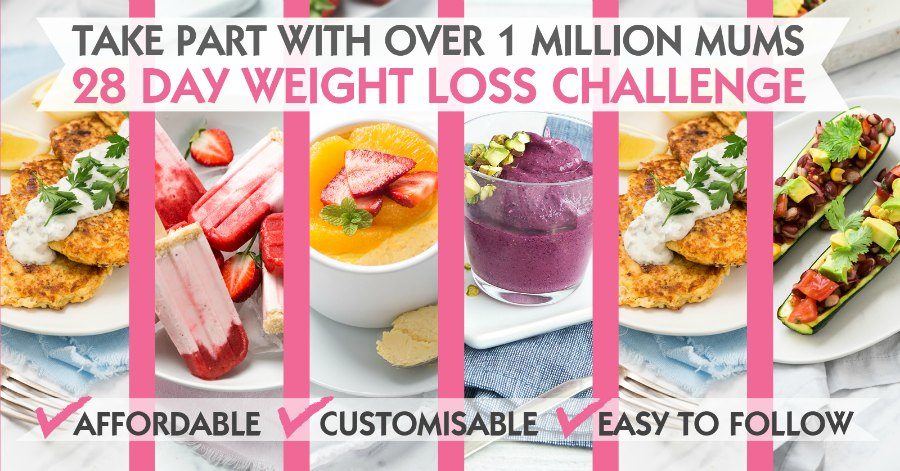 If you are wanting to lose weight and improve your energy – not to mention – help improve your overall health and wellbeing – our 28 Day Weight Loss Challenge is an awesome program to check out.
Our 28 Day Weight Loss Challenge includes:
28 days of at home exercise routines (no gym needed) – with video instruction
Customisable and breastfeeding friendly meal plans (including 7 Day Cleanse)
Time-efficient exercises for busy mums
Challenge combines Pilates exercises with interval and circuit training (HIIT)
Suitable for basic to advanced fitness levels
Home to thousands of EASY-TO-MAKE recipes!
To learn more about our 28 DAY WEIGHT LOSS CHALLENGE CLICK HERE or purchase our breast-feeding friendly Smoothies.