13 mums reveal how they stay on track with their weight loss goals
It's cold out, and most of us probably want to spend the cool days buried under our doonas on the couch and having a Netflix binge.
But not these motivated mamas!
Our Motivating Mums are determined to stay on track and they've kindly shared their wonderful tips and tricks for staying on track during week three and four of the 28 Day Weight Loss Challenge.
13 mums reveal how they stay on track with their weight loss goals
1. Jessica: 'Plan your exercise and stick to it'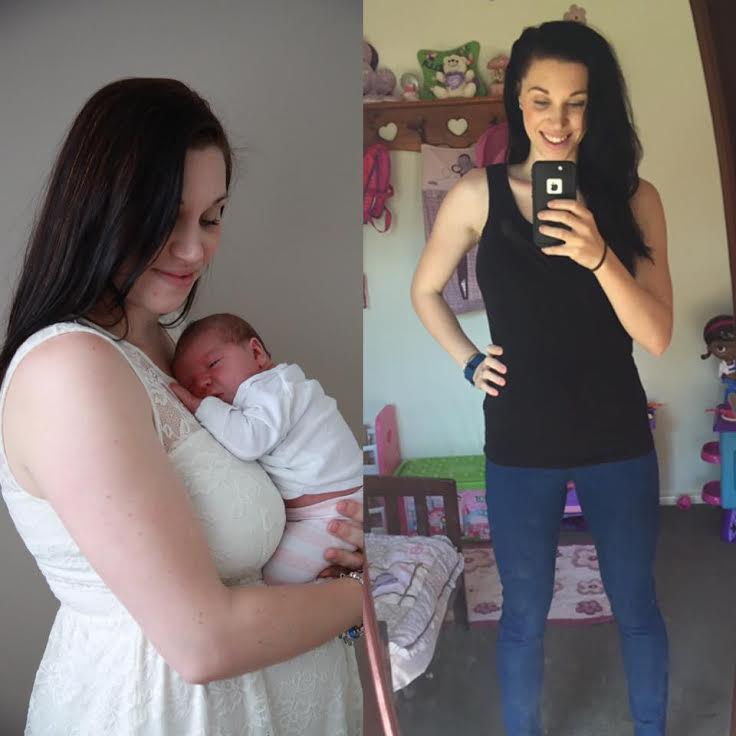 Jessica has just had baby number 3. Her aim this month on the 28 Day Weight Loss Challenge is to lose 4kgs and get back within the 70's range on the scale.
"If you slip up with a meal, enjoy it guilt free and then get back to it, don't write the whole day off," she says.
Jessica's two top tips for getting back on the wagon:
Revisit your goals and ask yourself if what you're doing is helping you achieve them.
Plan your exercise and stick to it. "I find morning easier, as I have less time to talk myself out of exercising."
2. Julia: 'Meal prep is key'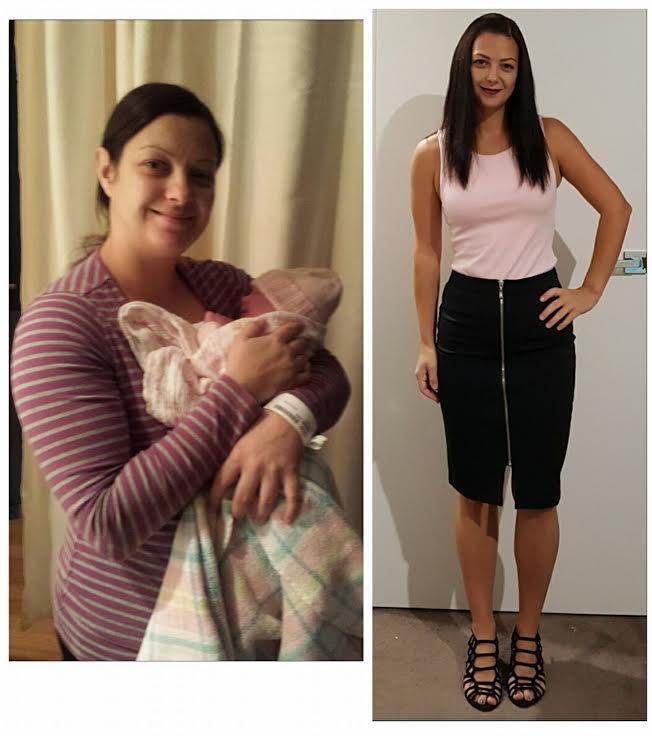 Julia's lost 10kgs by following the 28 Day Weight Loss Challenges and having 1-2 Healthy Mummy Smoothies a day.
"Meal preparation is key. Freezing meals and snacks helps me to stay on track and to not reach for quick unhealthy foods when hunger strikes," she says.
"Shake up your workout routine. For me there's nothing worse than getting bored with my workouts. It doesn't always have to be running or the gym. Jumping on the trampoline with the kids or having a dance off with them is great fun and still gets your heart rate up.
Julia wishes to remind mums to take it one day at a time. Setting yourself small, achievable goals helps you from becoming overwhelmed. That way, you stay on weight loss track.
3. Holly: 'Keep yourself inspired'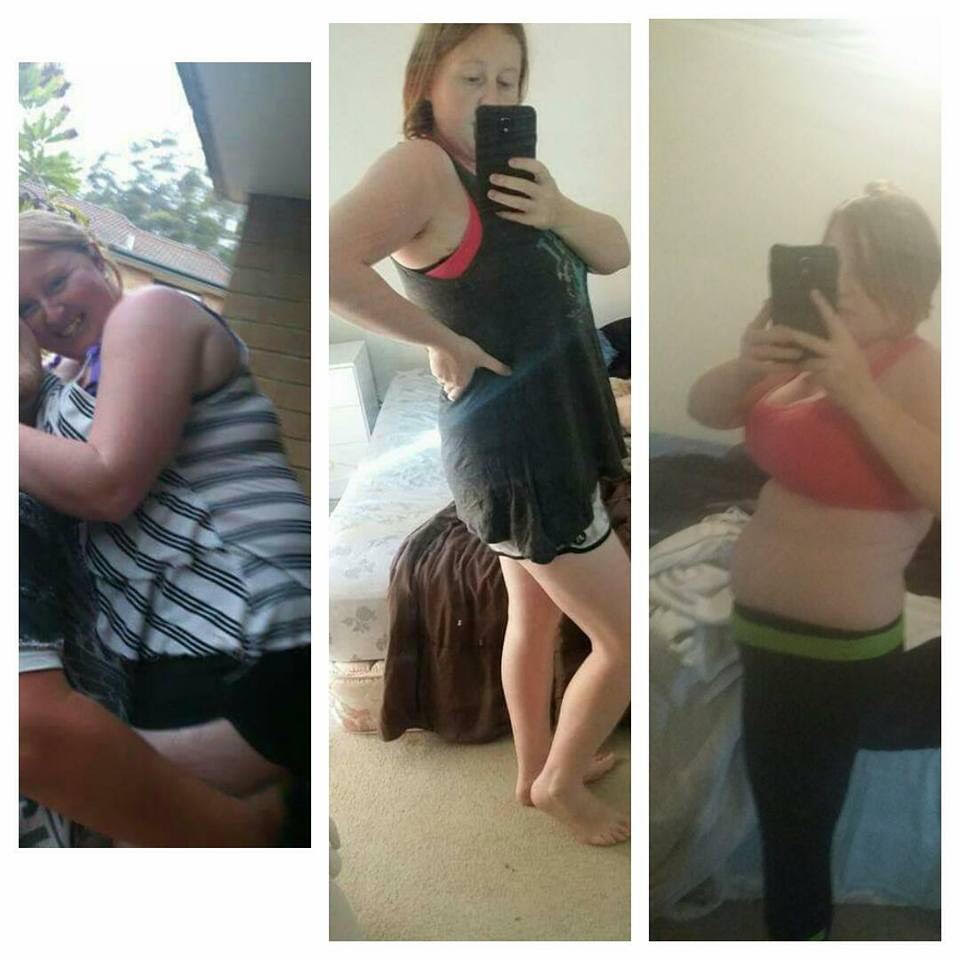 Holly is our Motivating Mum-To-Be and started her Healthy Mummy journey in 2014, when she had her first son. She lost an incredible 30 kilograms on our 
28 Day Weight Loss Challenges
 before her current pregnancy. She says this is her healthiest pregnant yet.

"Set small achievable goals so you stay focussed," she says. "Have post it notes as a reminder of why you are doing this and motivational memes.

"If you fall off for one day remind yourself tomorrow is a new day and you can do it."
4. Krystel: 'Keep hydrated'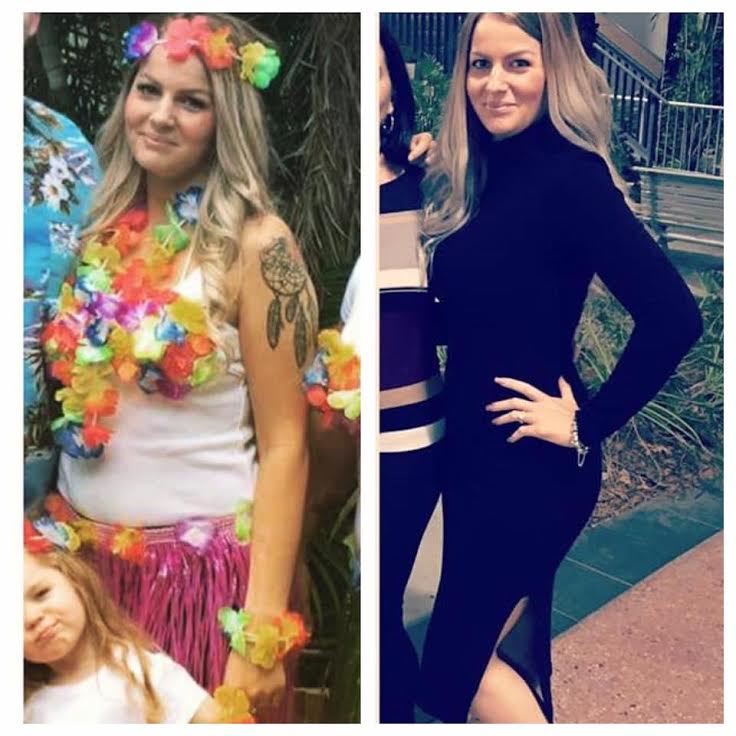 Since starting with The Healthy Mummy at the end of last year, Krystel has lost 15kgs and reached her goal weight.
"Setting small achievable goals is super important for having a successful month," she says. "Keep hydrated and keep active as this gives you more energy. 
"Get your kids involved as this makes your journey more fun and so much easier. Getting through that mid month point can be extremely hard but keeping focused and thinking of the end goal and result helps me keep going.
"My favourite quote for helping me to keep going is 'nothing tastes as good as healthy looks and feels'."
5. Alicia: 'Be prepared'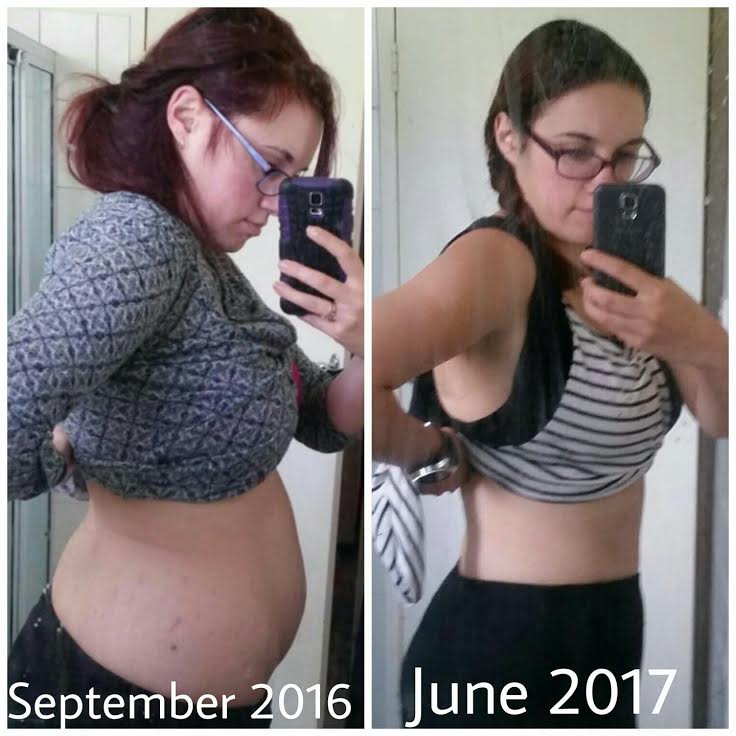 "Follow your meal plan and make food in advance wherever possible," she says.
"Be prepared. I get dressed in my activewear as soon as I get out of bed so I can fit exercise into my day without worrying about wearing the wrong bra, shoes etc. Also, drink enough water."
6. Brooke: 'Make sure you're eating enough'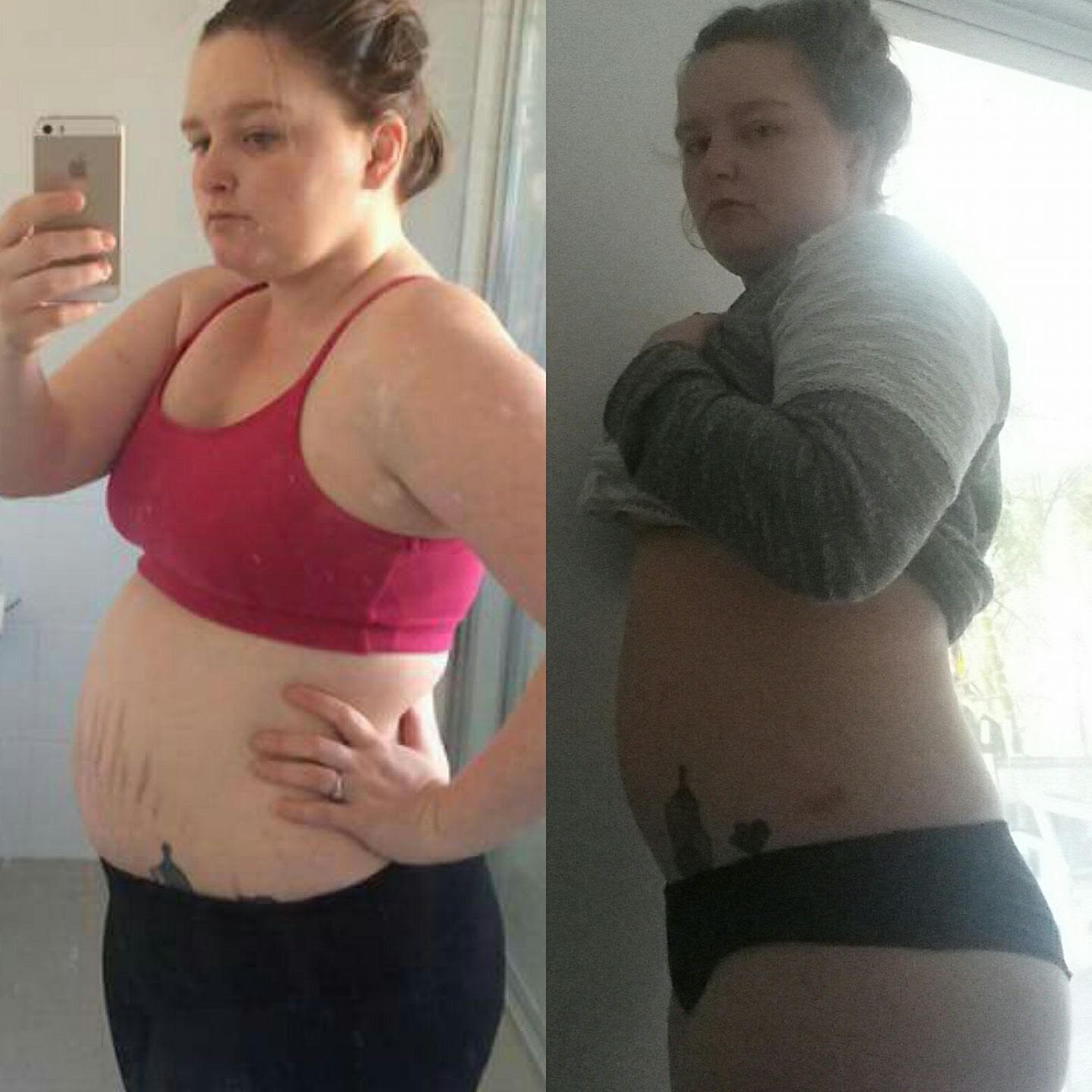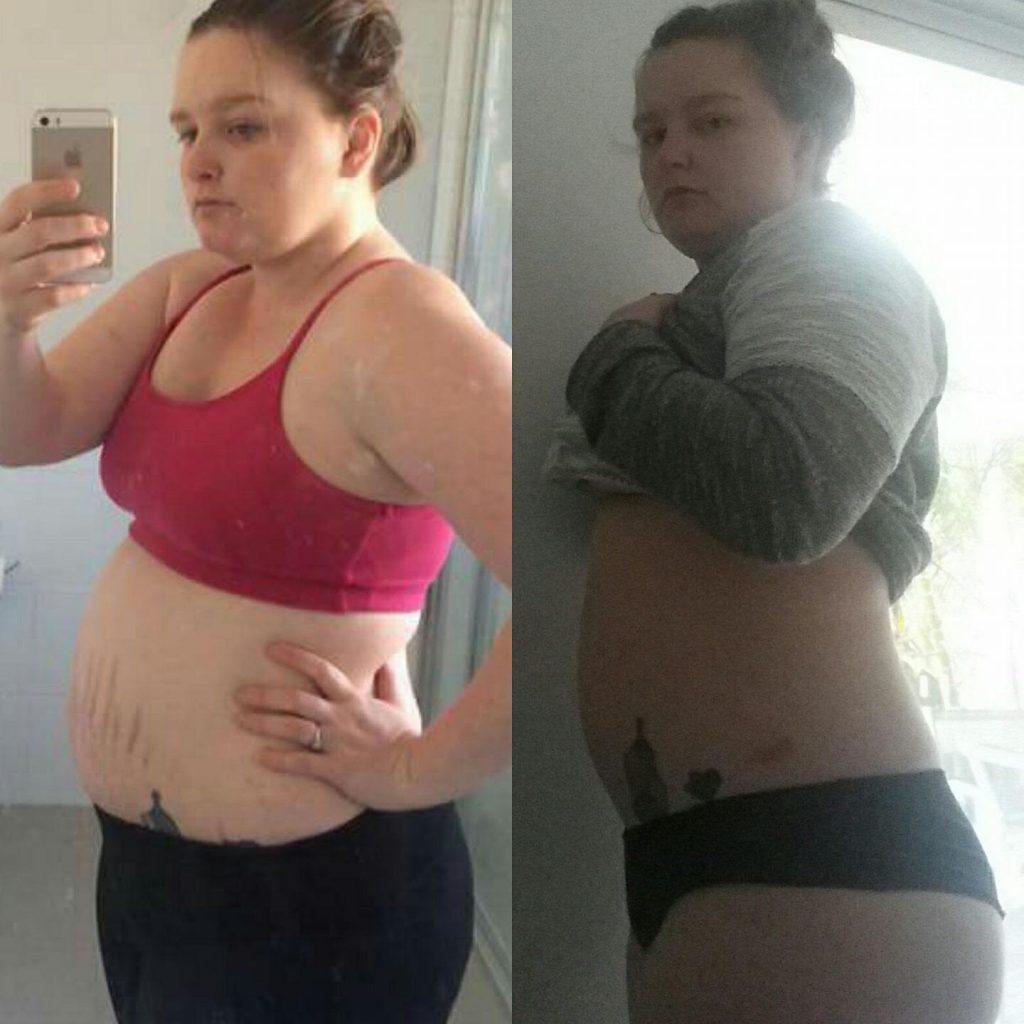 Brooke lost 25kg through The Healthy Mummy's 28 Day Weight Loss Challenges.
She says: "Don't concentrate on only numbers. Measurements count just as much if not more than the scales. Make sure you check your BMR before you start so that you are eating the right amount of calories each day.
"Set yourself small goals to reach and when you do reach them reward yourself. Celebrate the little steps to your major goal."
7. Belinda: 'Be realistic with your goals'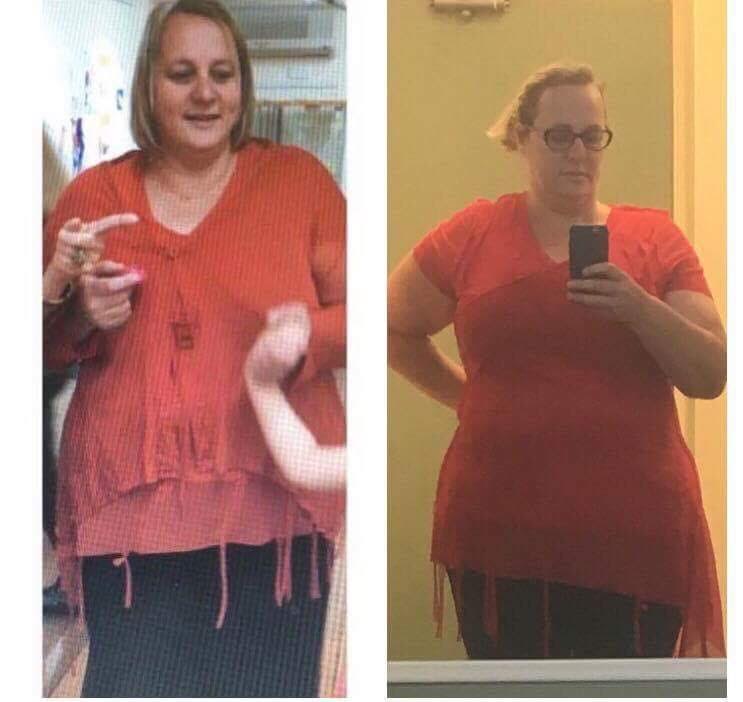 Belinda started her Healthy Mummy journey on January 2 2017. She lost 30kgs in 4 months.
Belinda has shared her top tips with us:
Get someone else to measure you, it adds accountability and motivation. Keep things simple and uncomplicated otherwise it becomes overwhelming and too hard. 

Be realistic with your goals but still challenging. I celebrate when I've lost each 5 kgs but also when my weight gets to a 0 or 5 number I also celebrate. It's breaks it down into 2.5 kg goals which have made it so much more achievable.

When all else fails, I just have to get through the day. Or even half a day. A month is a long time but a day is easier to cope with and focus on. It doesn't matter what is happening next week what matters is right now."
8. Flip: 'Revisit your goals'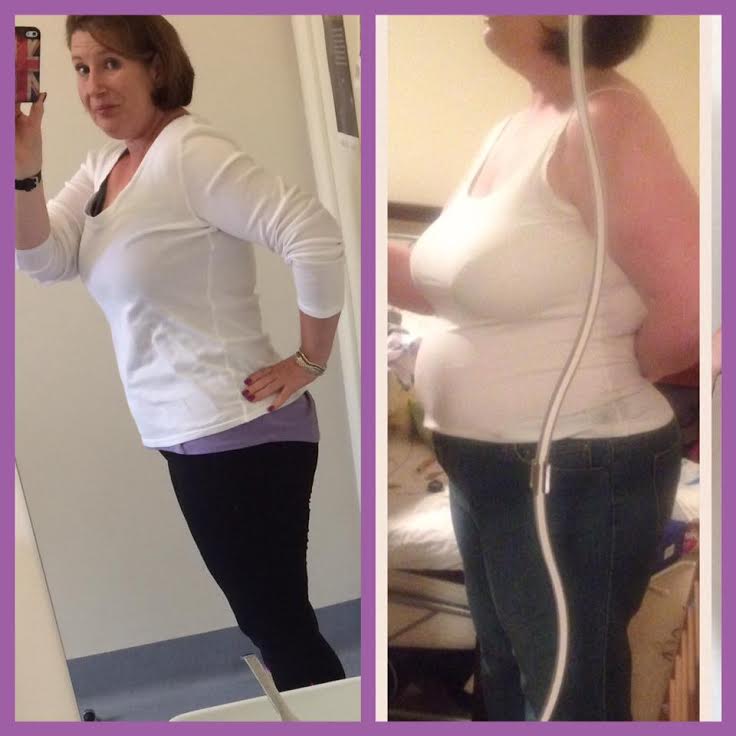 Flip became a 28 Day Weight Loss Challenge member in August 2014 and lost 40kg. She's gone from a size 24+ to a comfortable size 16.
"Make the best food choices you can, and don't beat yourself up over slip ups," she says. "Revisit your goal for the month. How are you travelling? What to you need to tweak so you achieve it?
"You will never regret a workout. Try doing one round of the Challenge exercises for a day or two and then add a round the next time.Try DanceFit too!
"For the bad days, pop on some music and dance! Yell, sing, bust some moves! Never give up!"
9. Clare: 'Don't give up' 

She says: "When motivating is lacking it's easy to sit back and give up. However giving up isn't going to get you to where you want to be. You have to push through."
Her top tips include:
Get back to basics and focus on eating well.
Move your body even if its a 10 minute walk or 1 round of the challenge exercises.
Don't give up. Quitting won't get you where you want to be.
10. Cassie: 'Assess what is and isn't working for you'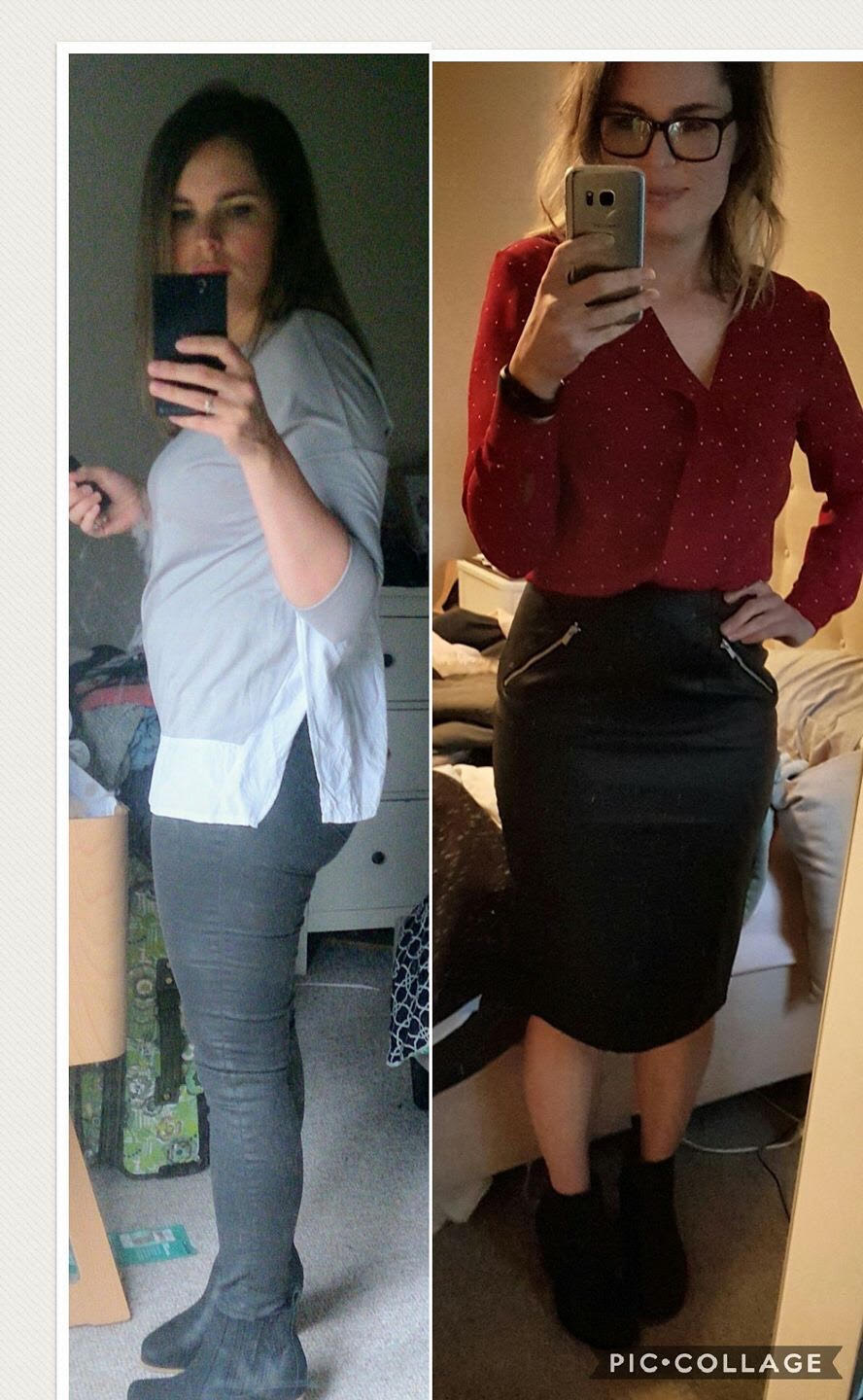 Cassie's son had numerous health problems in his first year and during that time she says she neglected herself. She's since lost 8kgs in 6 months following the 28 Day Weight Loss Challenge and drinking Healthy Mummy Smoothies.
"Revisit your goals for the month. If you didn't set any it is never too late to set some. Sit down and assess what is working and what isn't," she says.
"I don't have great mirrors at home, so I head out shopping for a bit of a self assessment in the change room. Try on clothes, see what sizes and styles look good. If nothing is looking good I use it as motivation to look after myself better for the next two weeks, then try again.
"Put your gym gear on when you get dressed in the morning. I'm more likely to exercise during the day if I am already dressed for it."
 11. Jade: 'Focus on daily goals instead of monthly ones'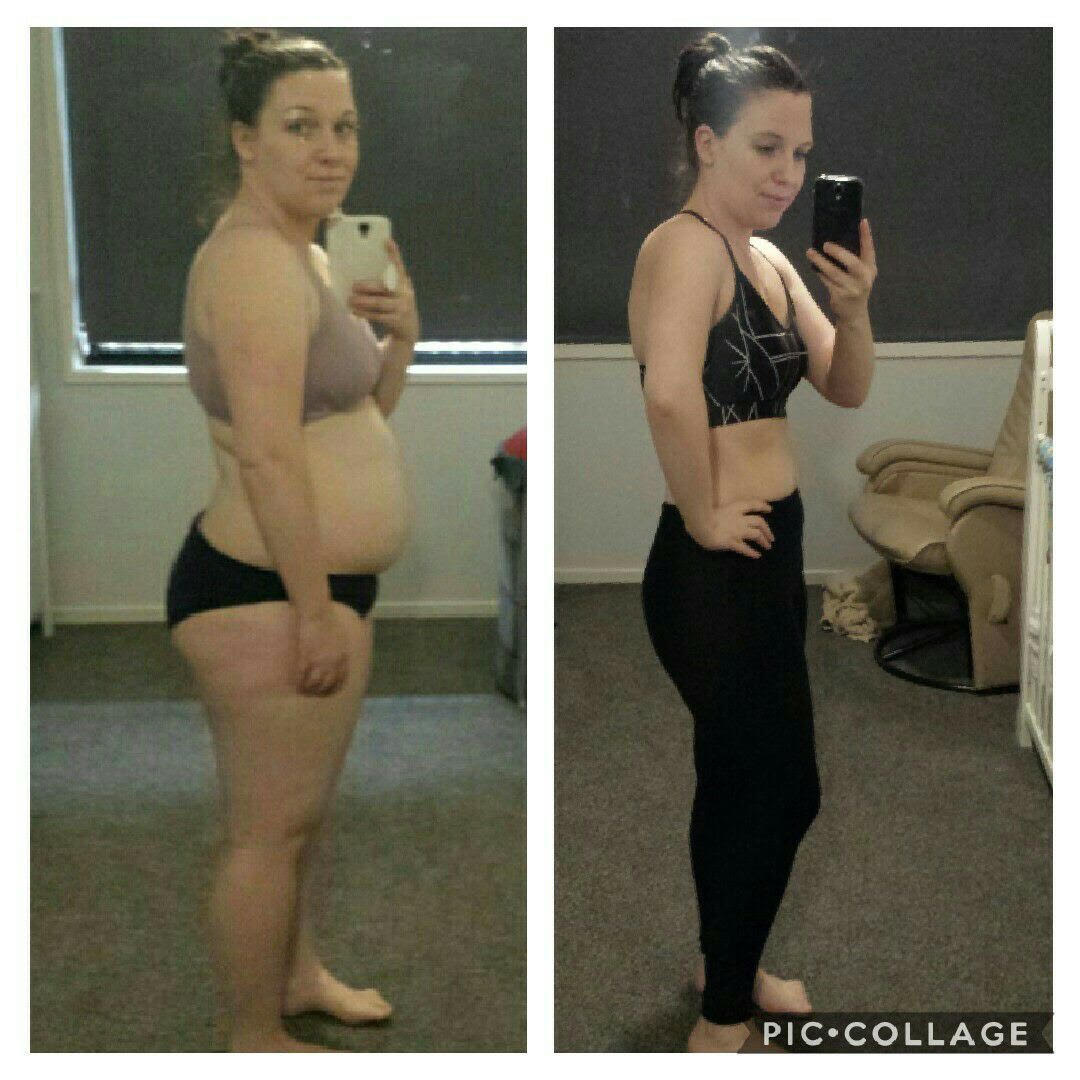 Jade lost 16.5kgs in the last 9 months with the help of the 28 Day Weight Loss Challenges and drinking two Healthy Mummy Smoothies most days. Here are her top tips for staying motivated:
Be prepared. It's a lot easier to stay on track and motivated if you have a plan in place. I like to have my meal plan on the fridge each week and lots of snacks in the freezer.

Set small attainable goals and reward yourself for reaching them.

Don't let a bad meal become a bad day or a bad week. Accept it. Enjoy that meal and your next choice a good one. 

Motivation can dwindle during the middle of the month. Try to focus on your daily goals instead of your monthly goal.
 12. Alex: 'Don't be too hard on yourself'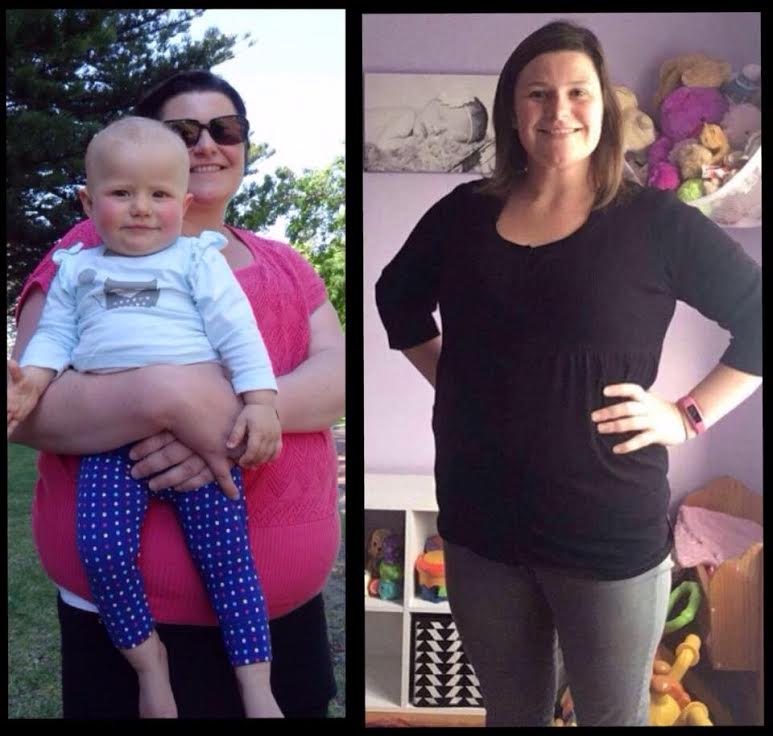 Her top tips to stay on track include:
 Set mini goals each day – like today I'm going to walk 10,000 steps or I'm going to eat all my allocated meals. 
If you lose weight slowly, focus on non scale victories instead of the scales.
Don't be too hard on yourself  – The 28 Day Weight Loss Challenge is a lifestyle change, not a crash diet.
13. Sam: 'Make small changes'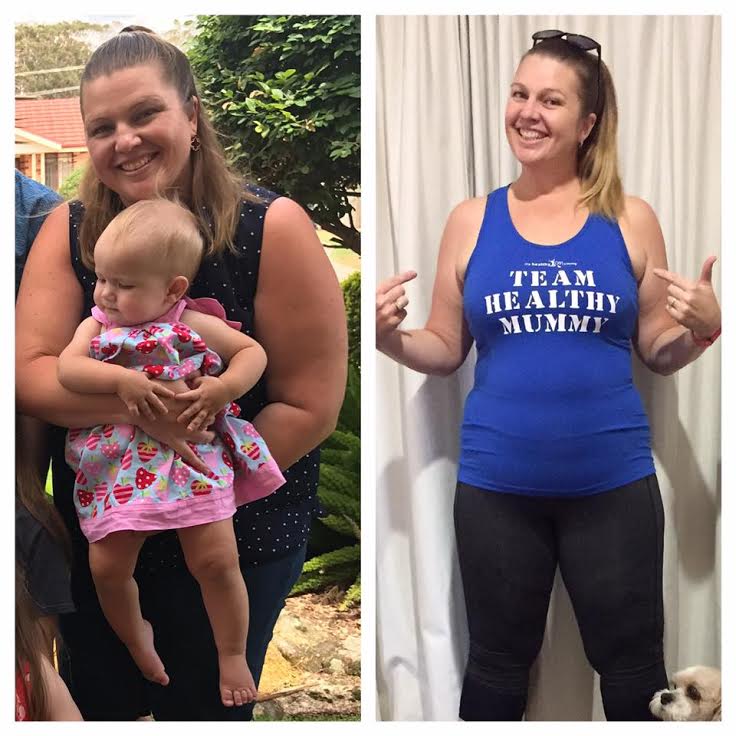 Sam originally committed to six months with the 28 Day Weight Loss Challenge but loved it so much, she changed to a yearly subscription.
This month Sam is encouraging other mums on the Challenge with these helpful tips:
Make small, manageable changes. Like cutting sugar from coffees or choosing wholemeal pasta, increase your water intake etc.
Move your body! Squats at the clothes line, walk the kids to school, challenge exercises in between school drop off and pick up, squeeze in some DanceFit.
One unhealthy meal will not ruin all of your progress and hard work. Make the best choices you can and keep on plugging along.4) Stay focussed during the month by breaking your main goal down into small achievable goals with rewards to help you stay on track!
Mums have lost over 3 MILLION KILOGRAMS with us!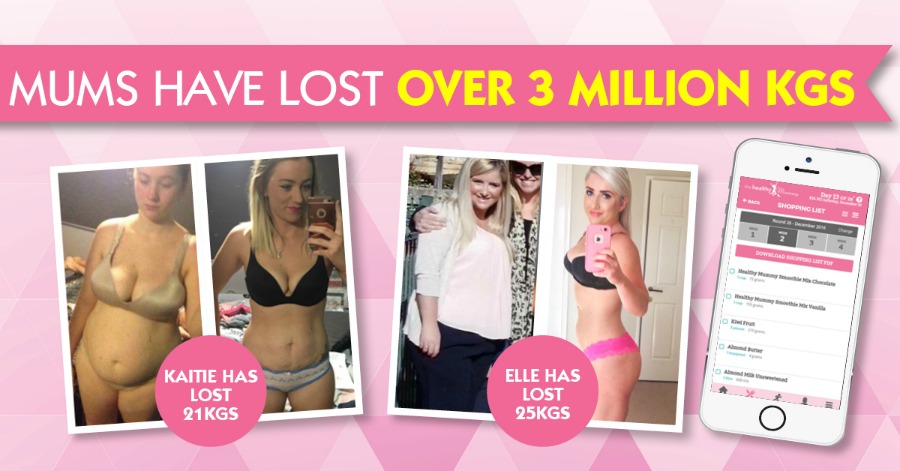 Join our Motivating Mums on the 28 Day Weight Loss Challenge and tackle and ACHIEVE your weight loss goals.
Whether you have 5 kilograms to lose or 35 kilograms to lose – The Healthy Mummy is here to SUPPORT YOU and your PERSONAL WEIGHT LOSS JOURNEY.
Our 28 Day Weight Loss Challenge has helped hundreds of thousands of mums tackle their weight, improve their fitness and BOOST their confidence.
When you sign up to the Challenge – you are given access to thousands of exclusive recipes, hundreds of fat burning exercises and 24/7 support.
Every month their is a NEW Challenge theme with new recipes, exercises and customisable meal plans to help YOU REACH YOUR GOAL WEIGHT!
Click here for more about the 28 Day Weight Loss Challenge.