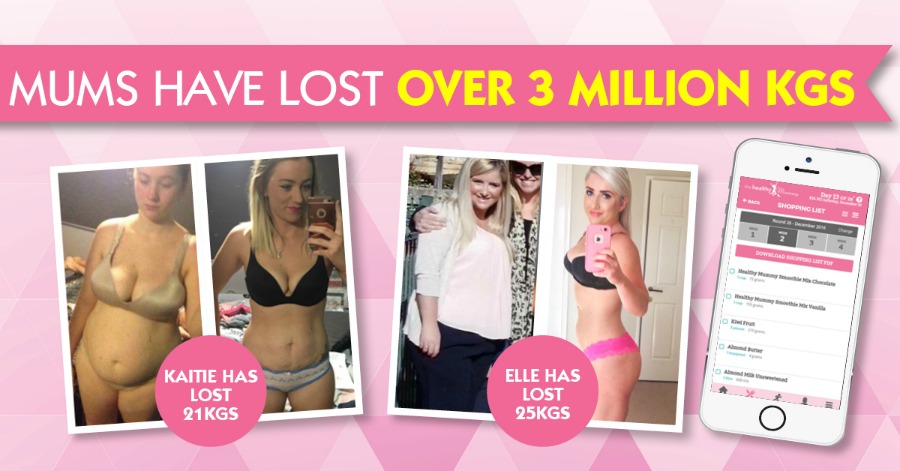 Join our Motivating Mums on the 28 Day Weight Loss Challenge and tackle and ACHIEVE your weight loss goals.
Whether you have 5 kilograms to lose or 35 kilograms to lose – The Healthy Mummy is here to SUPPORT YOU and your PERSONAL WEIGHT LOSS JOURNEY.
Our 28 Day Weight Loss Challenge has helped hundreds of thousands of mums tackle their weight, improve their fitness and BOOST their confidence.
When you sign up to the Challenge – you are given access to thousands of exclusive recipes, hundreds of fat burning exercises and 24/7 support.
Every month their is a NEW Challenge theme with new recipes, exercises and customisable meal plans to help YOU REACH YOUR GOAL WEIGHT!
Click here for more about the 28 Day Weight Loss Challenge.