Mum's shock when 28 week scan revealed her baby was on the way
A Queensland mum had a huge shock when she went in for her 28 week scan and was told her baby was on it's way 12 weeks early…
'It was a big concern the baby was coming'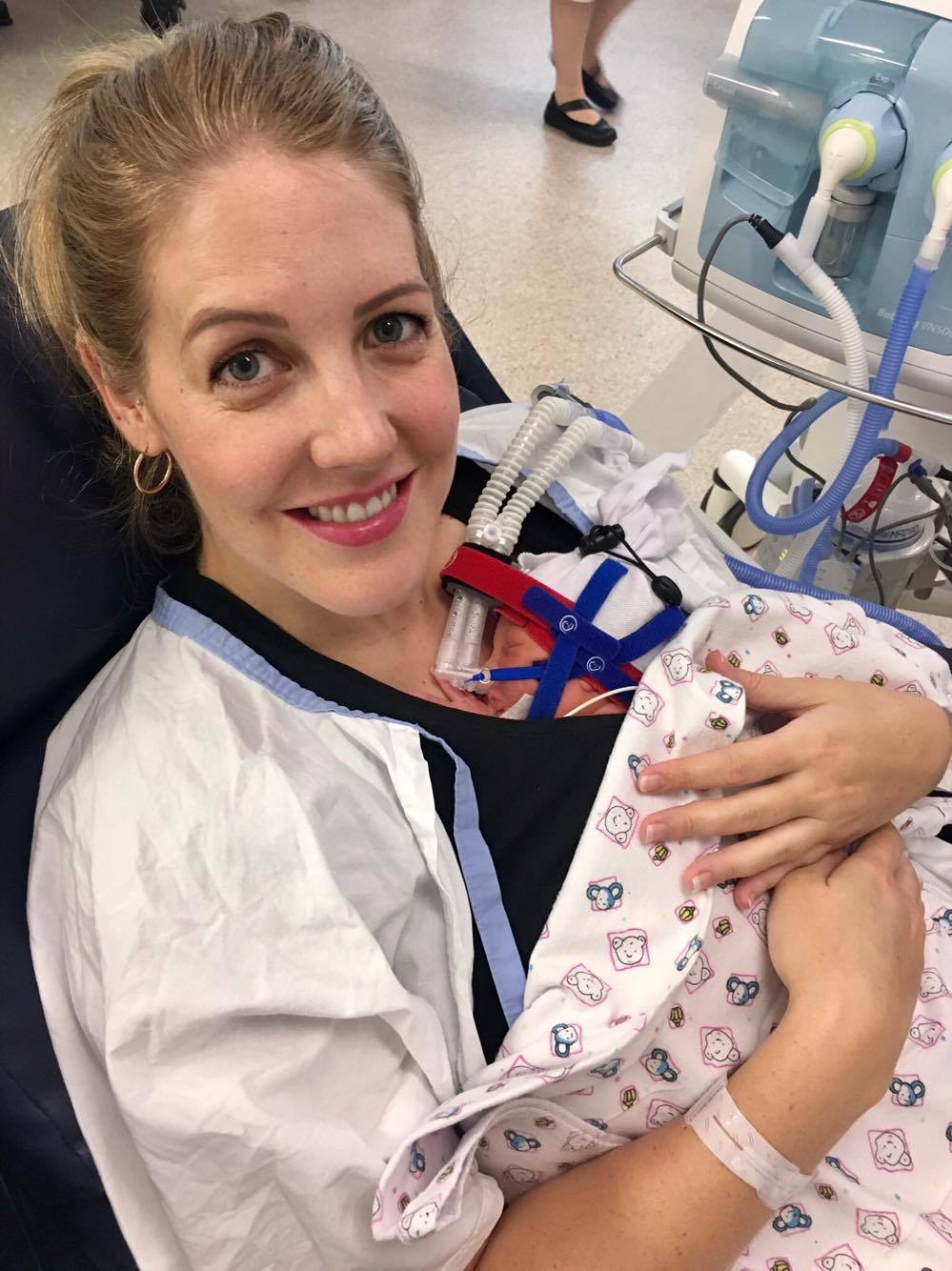 Nicola Rigby, who is a member of The Healthy Mummy Pregnancy Support Group, wasn't expecting to be told at her routine scan that her cervix had shortened, and it looked like she would be going into preterm labour.
It's a concern for any mum, but an even bigger one for Nicola, who lives in rural Queensland and wasn't close to a tertiary hospital.
"We live in Charleville, so this was a great concern of mine," she tells us. "I was transferred out of Charleville to the Royal Brisbane Women's Hospital [RBWH] the following day by the Royal Flying Doctor Service as I went into threatened preterm labour."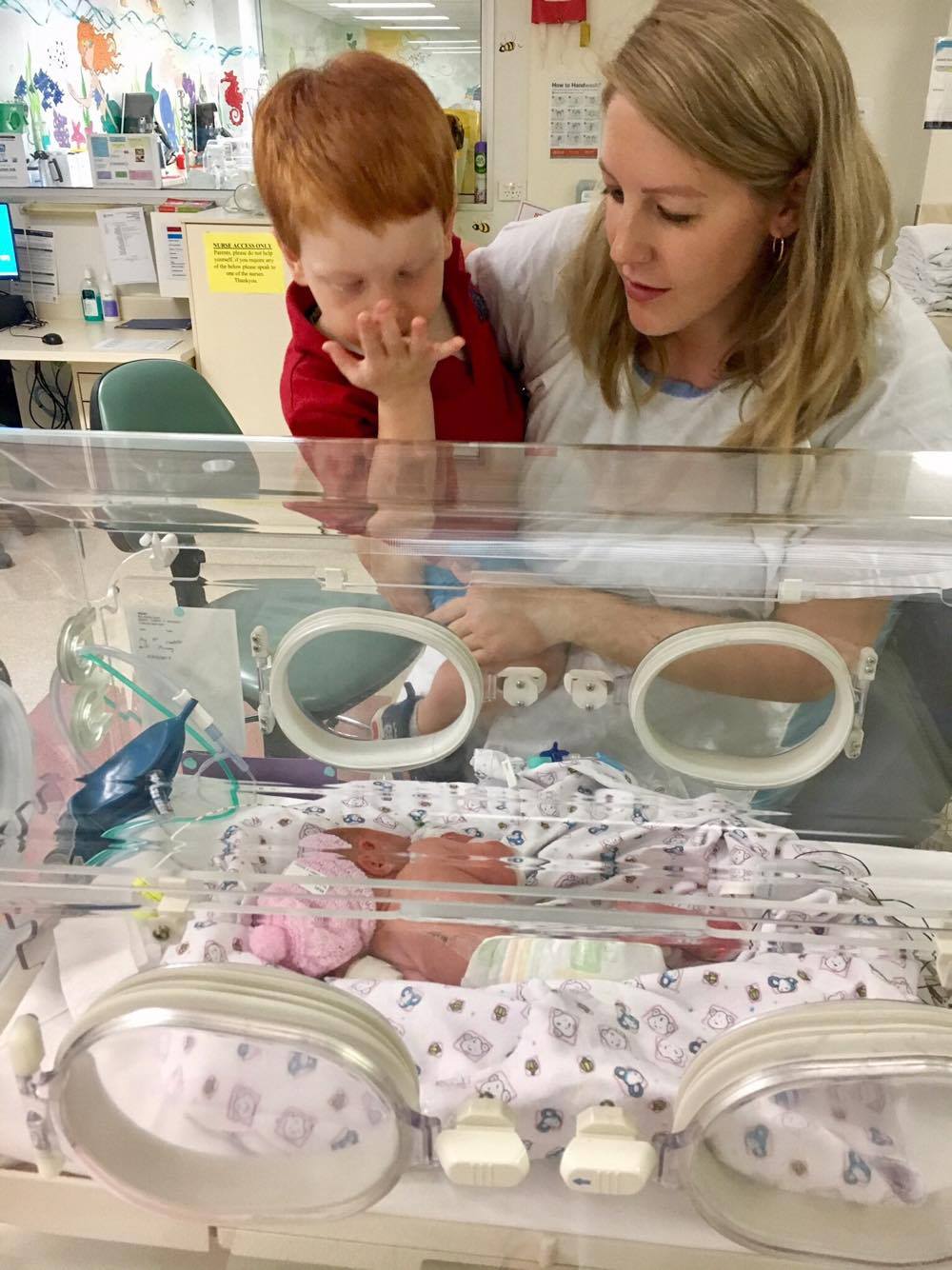 Nicola – who is also mum to her three-year-old son Locky – says the doctors and midwives at the hospital were able to stop her labour and she was then discharged to the Ronald McDonald house in Brisbane four days later.
"Everything seemed to have settled over the next four days, although I was then admitted again to the RBWH in threatened preterm labour labour the following weekend," she says.
"My waters then broke days later and Elsie made a speedy birth into the world the day after. She was born at 30 weeks and one day."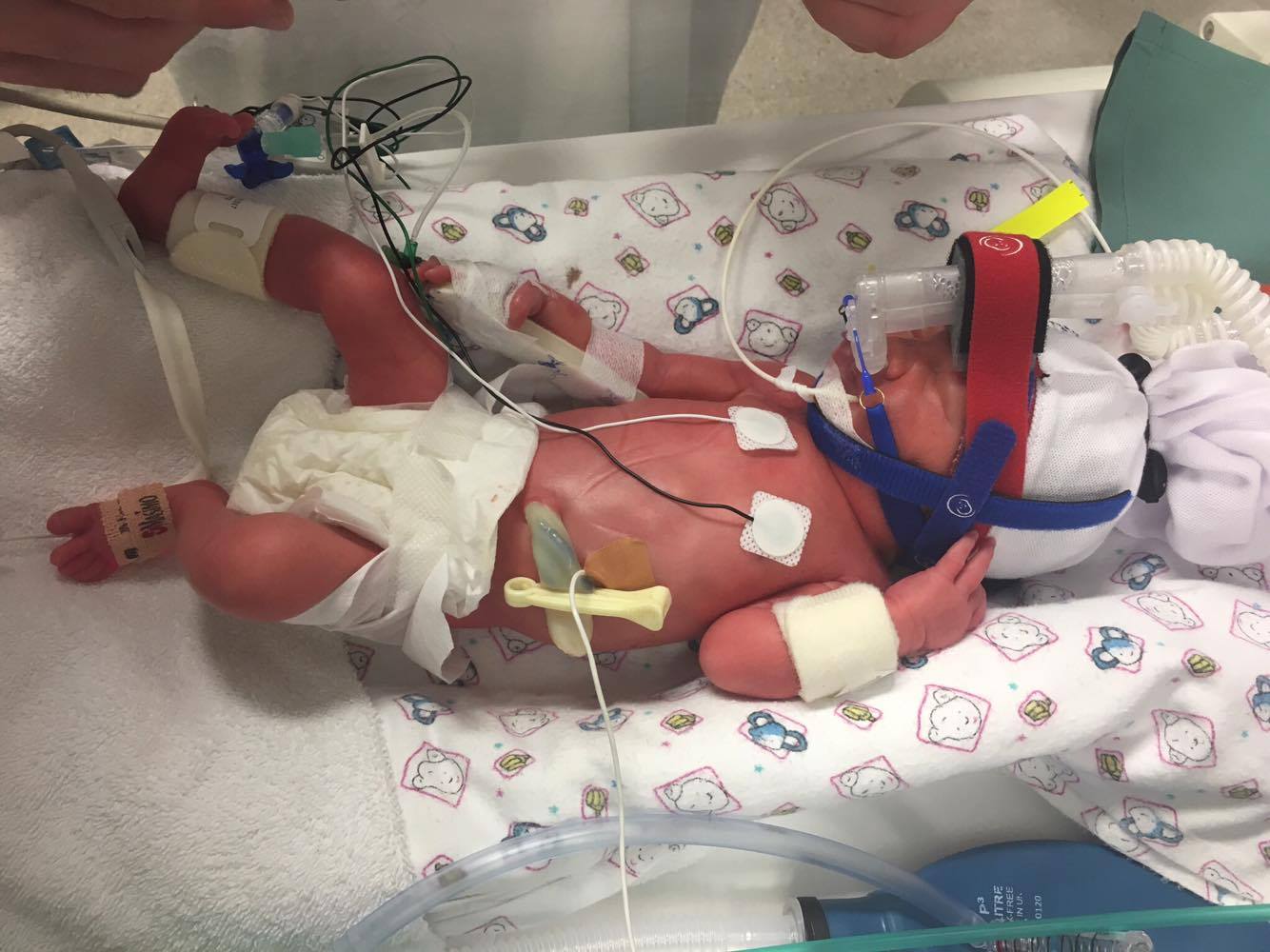 Elsie enters the world
Little Elsie came into the world weighing 1526g, and was taken straight away to the Neonatal Intensive Care Unit [NICU] at the RBWH. There she was put on breathing support, a cannula was put into her hand and a feeding tube was inserted into her mouth.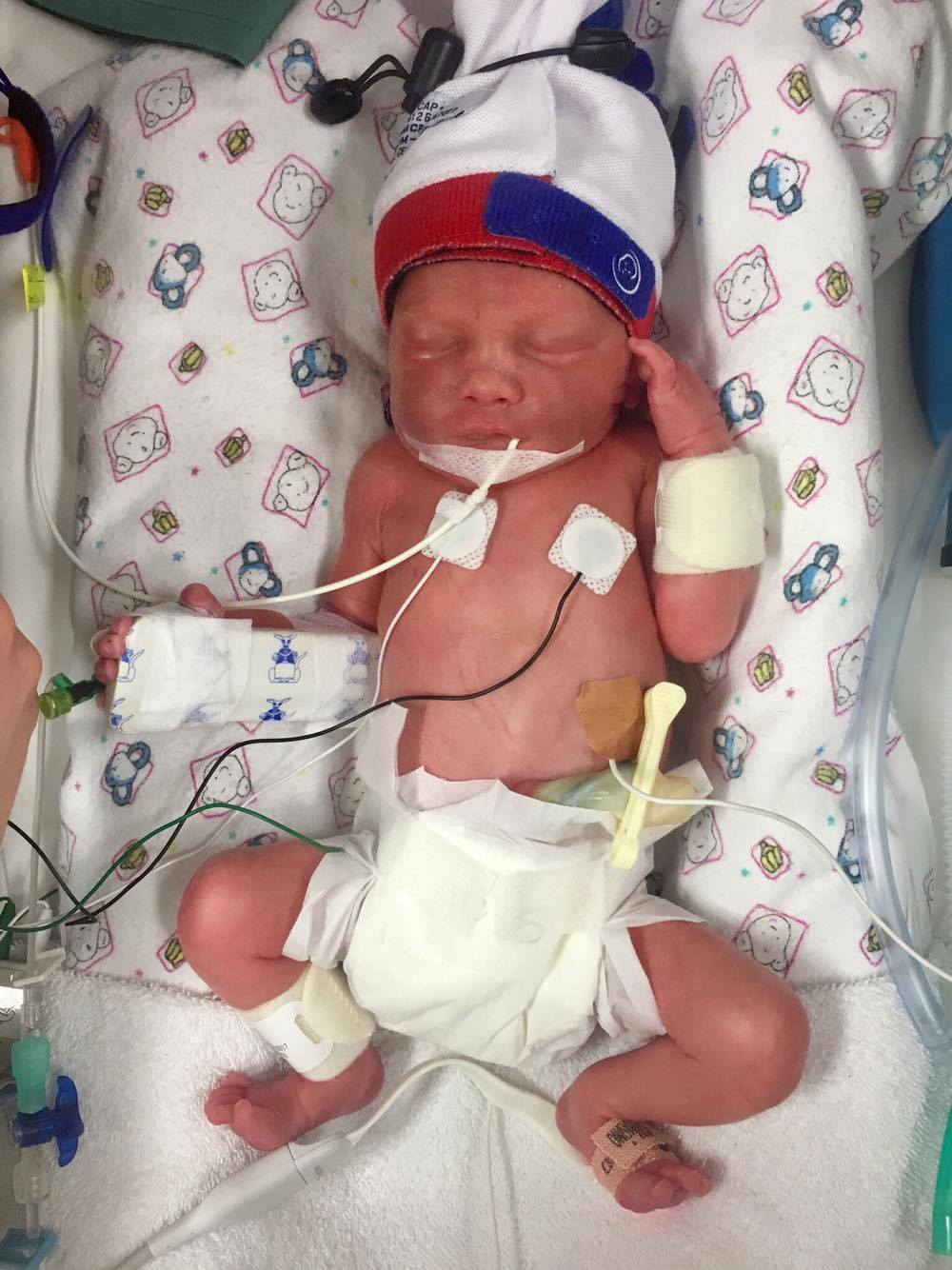 "It wasn't how I expected the birth to go, but I was just glad she was okay," Nicola adds. "She is now in the Special Care Nursery and doing really well.
"She has surprised us all, Elise is perfection and we feel so blessed to have her here and doing so well. We have a little fighter on our hands."
Nicola will be in Brisbane for the next few months until Elsie is safe to be discharged back home.
"It was hard leaving Locky with my parents, but he's he coped so well," Nicola adds.
"It has also been hard financially as my partner Dan has his own plumbing business, but we got there in the end and feel so grateful to everyone who has helped out."
We're really glad that Elsie and Nicola are doing so well. Thank you Nicola for sharing your story with our community.
Join our Healthy Mummy Community
If you're looking for support and other mums to connect with, then join our Healthy Mummy Community.
When women support each other incredible things happen. With over 600,000 like-minded mums who can offer daily support to the Healthy Mummy members our social footprint is LARGE!
All our private groups are moderated every hour by our professional staff, to ensure a safe and non-judgemental environment.