We love hearing the inspiring stories from the mums in The Healthy Mummy Community and these mums are here to show that we should all be celebrating all our victories even the small ones.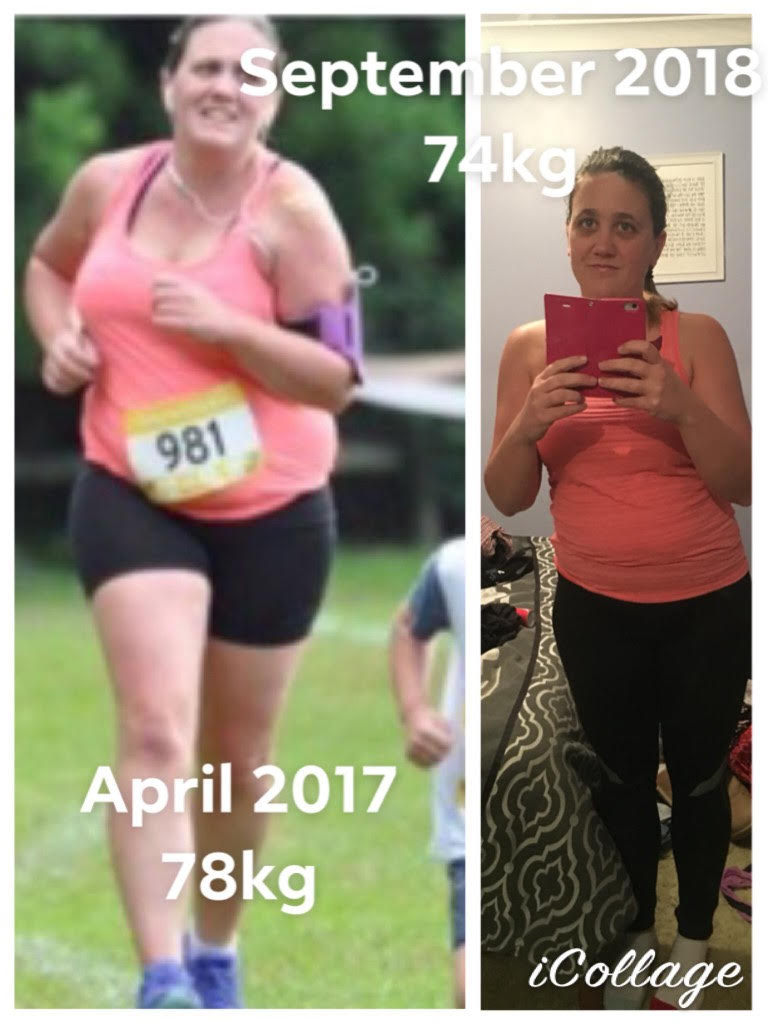 This mum shares why small numbers on the scales are still big victories
Lisa Potts shows that you shouldn't focus on the numbers, small numbers can are still big achievements.
"I don't often post on these days because I've always been embarrassed about how little weight on the scales I've lost. It seems like nothing in comparison to so many others. But then I posted this as a Transformation Tuesday in my local group and really had a good look. There is 4kg between these photos. FOUR!
So many times I've heard you should trust the scales, and I am living proof of this!
It's been a hard 20 month journey for me. 20 months of The Healthy Mummy 28 Day Weight Loss Challenges, The Healthy Mummy smoothies and changing up my exercise to challenge myself. I've always been fit and I've never really had a terrible diet, so the change is slow. But I'm fitter than I've ever been, and more importantly, I'm stronger than I've ever been."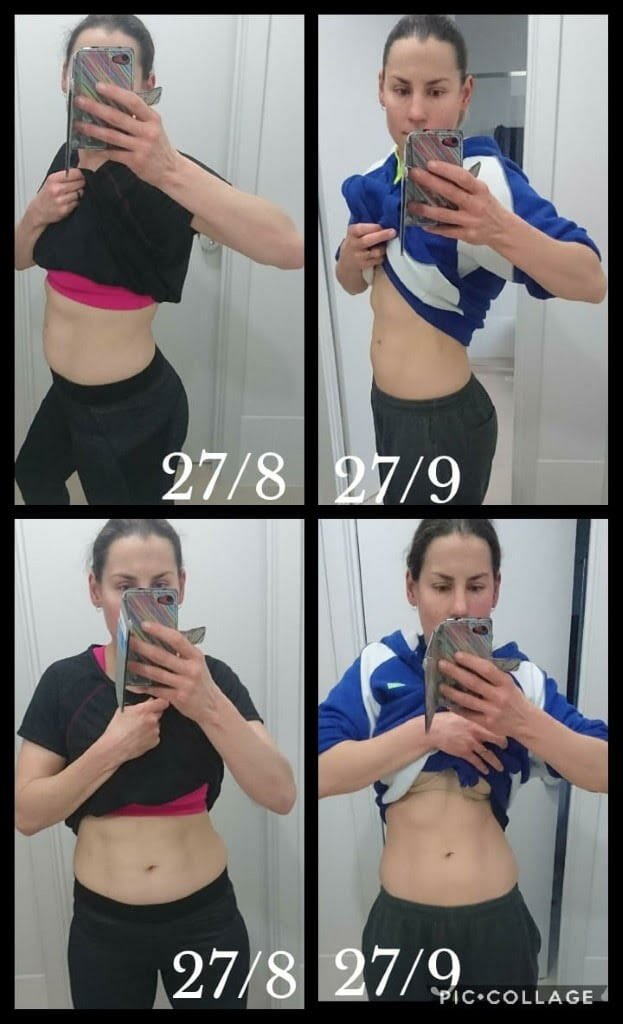 Mum shows that motivation helps you achieve success in small time periods
Healthy Mummy Vanessa Telford has experienced highs and lows in her journey but in just one month of having her motivation back, she is feeling great and loving life.
"One month's difference and I'm finally starting to feel like my old self again!
Thanks to The Healthy Mummy 28 Day Weight Loss Challenge….my belly bloat is almost gone!!!!!
This year I've experienced HIGH highs and LOW lows. Long story short I went through a mini mid-life crisis…..heck we even got the new car. 
I got to that fork in the road that everyone comes to after they give up on themselves.
Do I stay on this path of self-pity? Glued the couch late at night binging on choc & alcohol – undoing all that hard work I'd put in months ago???? OR I say enough if enough!
Pick myself back up, dust myself off & take back what I want. To be truly happy again.
I used to have loads of energy & workout every day.
Where did my motivation go??? How do i get it back??
I started scrolling through this group again, admiring everyone's progress photo's, then it hit me. I have my own before AND after pics of the 7kgs I lost this time last year (thanks to The Healthy Mummy)
This time around I truly don't care what the scales say…I just want to feel like ME again. And Im so happy I'm almost there! 
I just want to be the best version of myself. To get those happy endorphins rushing through my veins again. Because deep down I know I'm a healthy mummy and always will be! It's ok if we lose our way….but it's NOT ok to give up completely. Each & every one of you ladies sharing your struggles has inspired me again to NOT give up!
These results were mostly from eating The Healthy Mummy meals and Smoothies. I can't wait to see what I will achieve in next month's round – when I start exercising more regularly!!"
This mum is seven months in and not looking back!
Sara Klose is fitter, stronger and happier and has achieved all this in just over six months and she's not done yet!
"Jan 18 > Sep 18
98.6kg > 76.1kg
Size 18/20 >  Size 12
On Jan 7th I was sick of feeling and looking the way I did, and I decided to do something about it. I signed up to be a 28 Day Weight Loss Challenge member and I haven't looked back since! I am fitter, stronger, happier these days and my whole family has benefitted from this new lifestyle. We eat better, we get out and about together as a family, being active, walking, running and going for bike rides – spending quality time with each other. A far cry from the family glued to one type of screen or another everyday!!!
The Healthy Mummy works, I only wish I'd found it sooner!!!"
Well done ladies we love that you are celebrating your wins and we are here to celebrate with you. Keep on going!
Join thousands of mums on the MUMS ONLY Challenge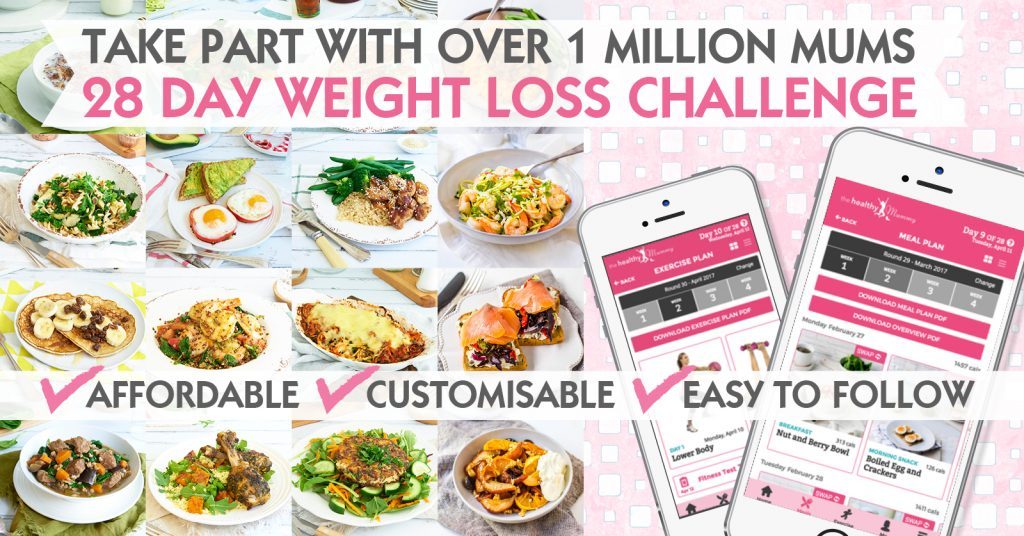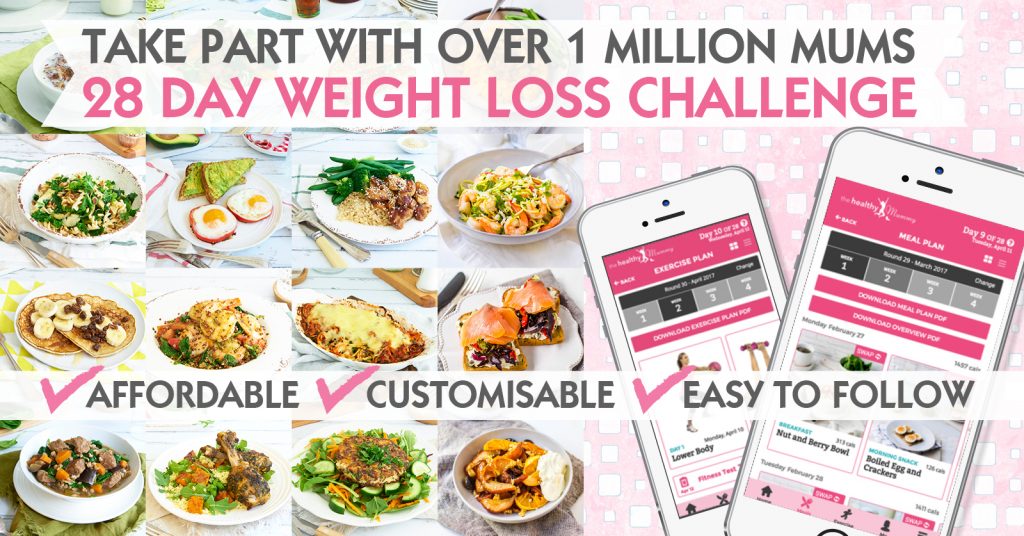 Whether you have 5 kilograms to lose or 35 kilograms to lose – The Healthy Mummy is here to SUPPORT YOU and your PERSONAL WEIGHT LOSS JOURNEY.
To find out more on the 28 Day Weight Loss Challenge click here.