Hi Mummies,
My name is Natalie and I'm super excited to be a Motivating Mum . I have two gorgeous kiddies (Miss 5 and Master 2) who are my heart and soul.
They are a huge part of my motivation to lose weight because I want to be fit to enjoy running around with them, and to set a good example for them about a healthy lifestyle (something I have not done very well so far).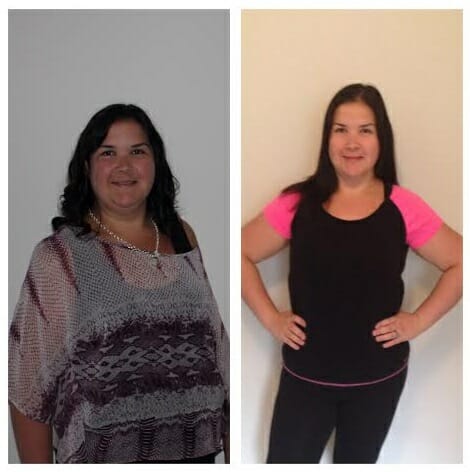 I have been a big girl my whole life. I have tried a number of diets with little success, but without fail, I always revert back to my bad eating habits (self-confessed food-aholic!). I first tried The Healthy Mummy Plans at the beginning of last year and lost a few kilos, but then I started back at work after my maternity leave and over the course of last year I put those few kilos back on, plus another 10!!
I had my light bulb moment in January this year when I was at my absolute heaviest (more than when I was 9 months pregnant!), and as I cried to my husband about how miserable I was, I knew I'd hit rock bottom. I decided right then that this year was all about me, and getting my weight and my health back in control. I stocked up on Healthy Mummy Smoothies, armed myself with a mountain of yummy recipes from the 28 Day Diet and Exercise Plan and threw myself into an exercise regime at the gym with one of my besties.
Since January, I have lost a total of 21kg using the Healthy Mummy and brought myself back to my pre-pregnancy/wedding weight which is probably the lightest I have been in my adult life!! But even at this weight, I am overweight, and still have another 15-20kg to lose.
Being a full time working mum, I find The Healthy Mummy Smoothies to be a god send! I make a smoothie just before I load the kids into the car of a morning and drink it as I drive (the only problem I have is that my 2 year old son insists that I share it with him!).
So what has kept me on track and made this weight loss journey successful compared to my previous failed attempts?
Convenience! As a busy mum The Healthy Mummy Smoothies allow me to have a tasty and nutritious breakfast quickly!
Yummy calorie controlled recipes from the website let me feel like I'm indulging, and have taught me so much about replacing a number of my pantry staples with healthier alternatives.
Exercising with a friend for motivation and accountability!
A bucket load of determination, belief in myself, and accepting that there will be bad days but to get myself back on track rather than let it spiral into a bad week/month.
Let's do it together ladies!
Natalie Gallagher xx
GET YOUR 10% DISCOUNT
If you are ready to lose weight then The Healthy Mummy plans offer a healthy and safe exercise and diet plans that are safe if you are breastfeeding and you can use code LOYALTY for a 10% DISCOUNT at the checkout. Plus we have Cookbooks, Calorie Bibles, Exercise DVD's, Meal Replacement Smoothies and Our 28 Day Plan in our shop.