New 'Healthy Bakery' Chain Doesn't Have Anything Over 400 Calories
Bakery and health may not be two words you put together, but Greggs bakery in the U.K. has just opened it's very first 'healthy shop.'
The food chain, which is best known for it's Steak Bake pies and sausage rolls, is now selling healthier options at New Cross Hospital in Wolverhampton.
Greggs' opening first 'healthy shop' in Wolverhampton hospitalhttps://t.co/DxEOBoC0tH pic.twitter.com/o7j7MAfa1d

— Andy Turton (@andyturton) February 9, 2017
No More Doughnuts
You can buy wraps, soups, salads and yoghurts – all of which contain fewer than 400 calories. In fact, all of the food will have a reduced number of high fat, sugar and salt products. (So that means doughnuts and pasties will be harder to find now.)
https://twitter.com/agsbusiness1/status/831296561107914752
Roger Whiteside, Greggs Chief Executive, has said this store is the first of its kind: "With ambitions to grow to over 2,000 shops nationwide and ownership of our supply chain, we are in a unique position to have real impact in encouraging people to make healthier-food-on-the-go choices with convenient access at outstanding value."
Healthy Bakeries Coming To Australia?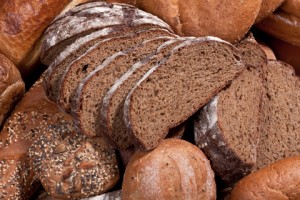 While Greggs has not yet revealed whether they will take their chain overseas, there are a number of products, such a Healthybake, that produce a range of organic healthy treats, wheat alternatives and gluten free foods in Australia.
But if you'd rather make your own, we have a heap of healthy bread recipes for you to try, such as our Mini Coconut Bread Loaves and Protein Rich 4 Ingredients Almond Bread.
For more of our healthy recipes, click here.