After the birth of her first child, Laura lost an amazing 34 kilograms following The Healthy Mummy's 28 Day Weight Loss Challenges and cooking recipes from our fabulous recipe books.
However when you add another two babies to the equation, it can be pretty tiring!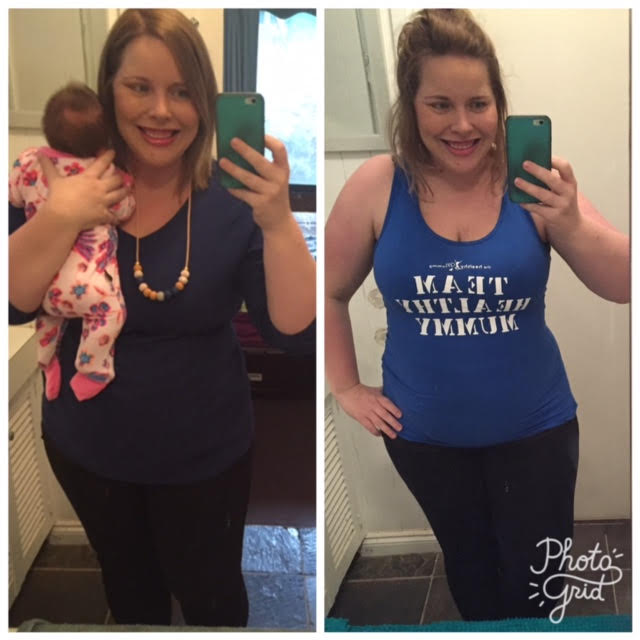 New mum is BEATING sleep deprivation
Just three weeks ago, Laura had her third baby and was thrown back into the dreaded newborn sleep deprivation stage.
Laura says, "As a mum of three recovering from a c-section, letting sleep deprivation take over my life isn't an option. Here are some tricks I've come up with to help."
So for all you new mums, check these out!
Laura's tips to beat sleep deprivation
1. Drink lots of water
Since breast milk is around 87 per cent water, it's important for new mums who are breastfeeding to make sure they are well hydrated. But it's so important to stay hydrated to keep your organs healthy and flush out toxins.
Laura says, "The hydration both helps with supply if you are breastfeeding but I've found helps keep me more alert when by body wants to sleep. Dehydration causes fatigue so drinking water helps so much!"
2. Start the day with a smoothie (bonus points for adding in Super Greens)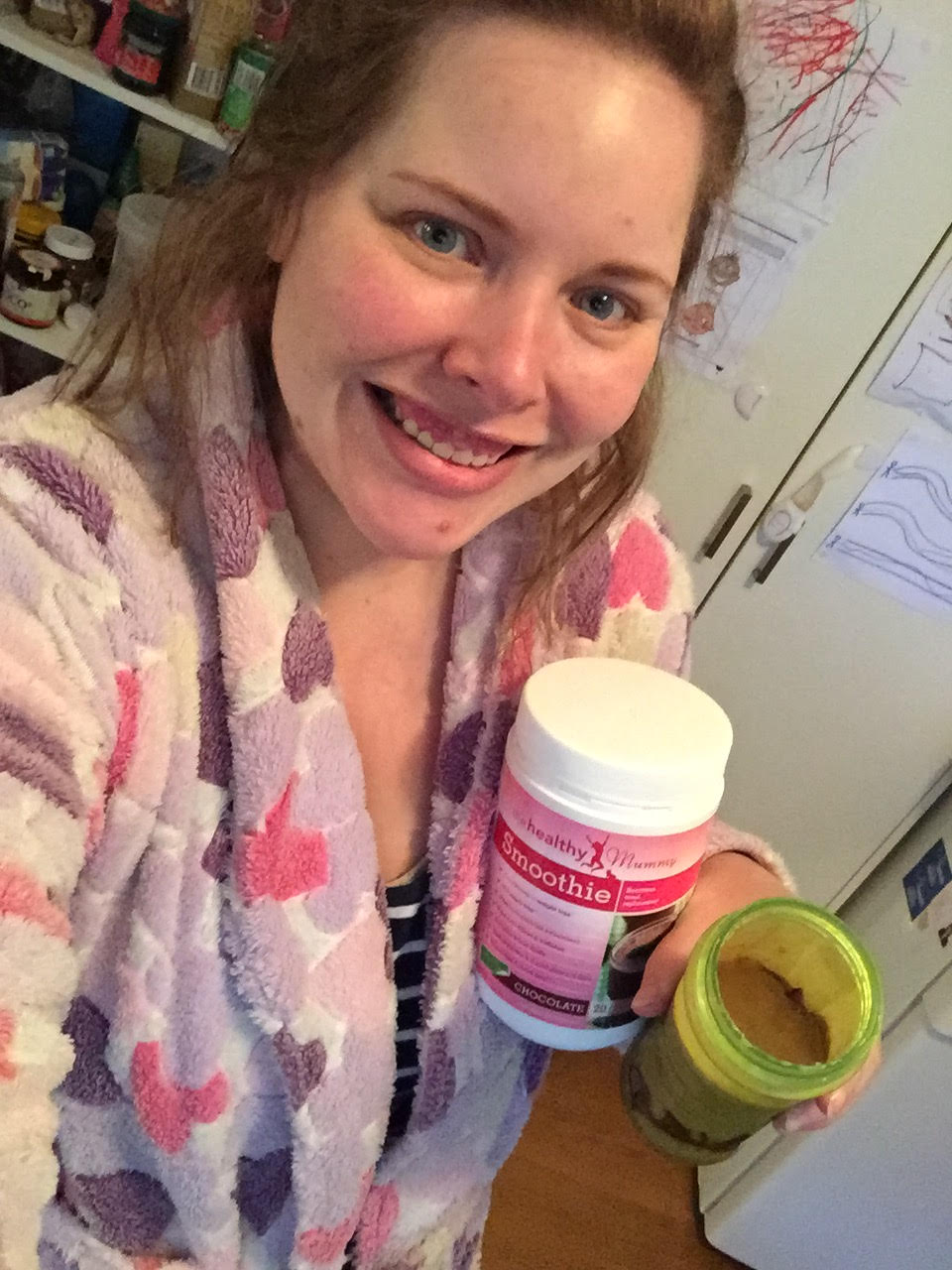 When you're a new mum, it's easy to neglect your own wellbeing. So if you struggle to eat breakfast every morning, our Healthy Mummy Smoothies are the perfect, grab and go breakfast that can be whizzed up in seconds!
Laura says, "The combination of fruits, seeds or nuts and the Healthy Mummy Smoothie Mix and Super Greens gives me the best kick start."
3. Steer clear of junk food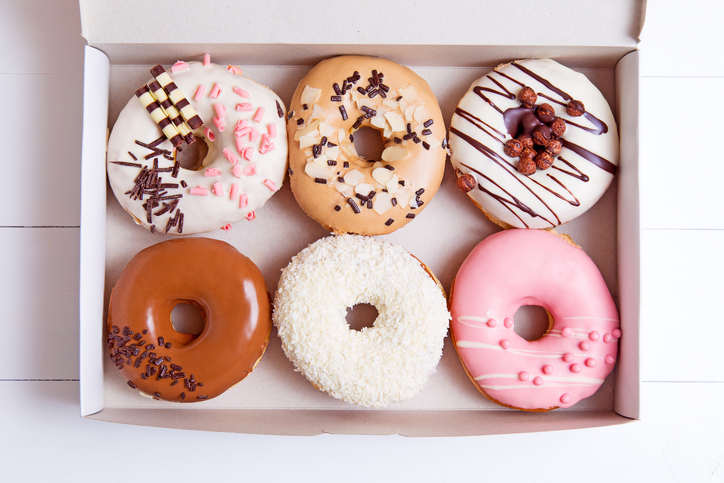 Temptation can be hard to resist, but preparing your healthy meals and snacks in advance is a great way to stop yourself from buying processed and fast foods.
Laura says, "Processed foods cause fatigue which is the last thing you need when you're already tired."
4. Use the 28 Day Weight Loss Challenge recipes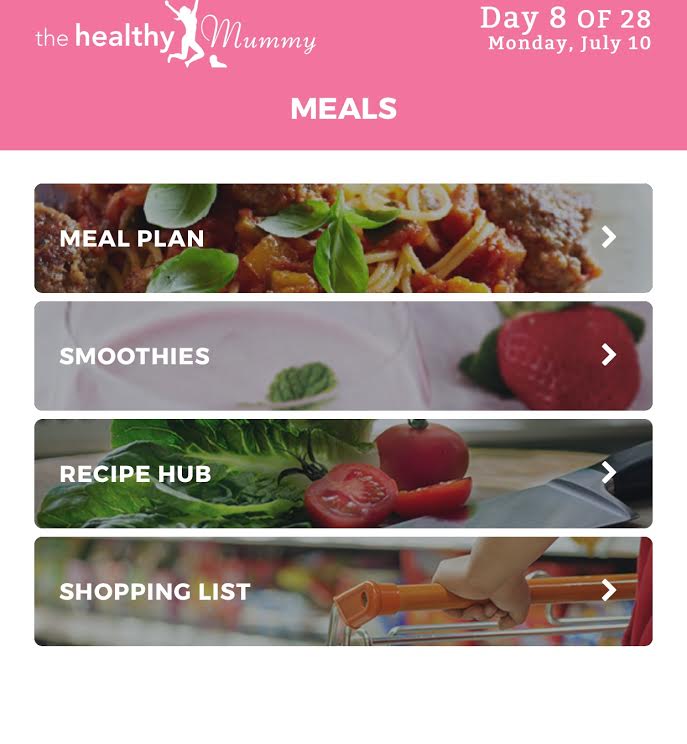 Laura says, "They are a perfect combination of proteins, carbs, the works. I have never lived off challenge recipes more, they are a survival tool!"
Join the 28 Day Weight Loss Challenge and get access to over 3,500 recipes here!
5. Get fresh air whenever you can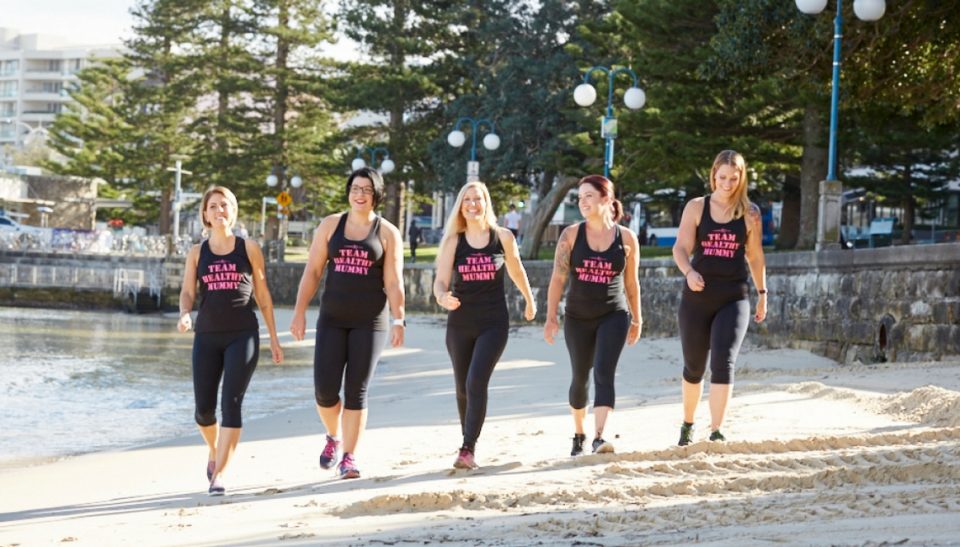 Staying inside all day won't just give you cabin fever but you're also less likely to exercise. Being outside and doing some gentle exercise is a great, healthy way to wake up.
Laura says, "Even if you just stick your head outside for 30 seconds whenever you can, the more fresh air you get the better."
6. Have a treat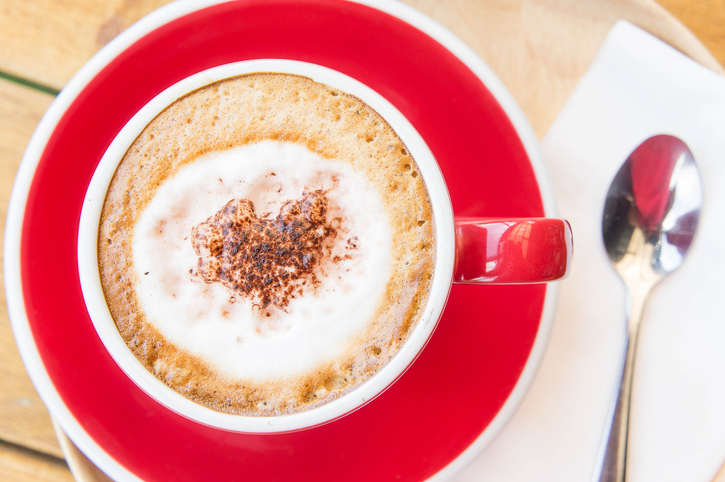 Here at The Healthy Mummy, we're all about moderation. Sometimes a little treat can make everything a lot easier, whether that's a square of dark chocolate or in Laura's case, coffee!
"A couple of cups of coffee during the day is my treat which I have on the deck in the fresh air. Having something little to look forward to gives a good mental edge."
7. Get active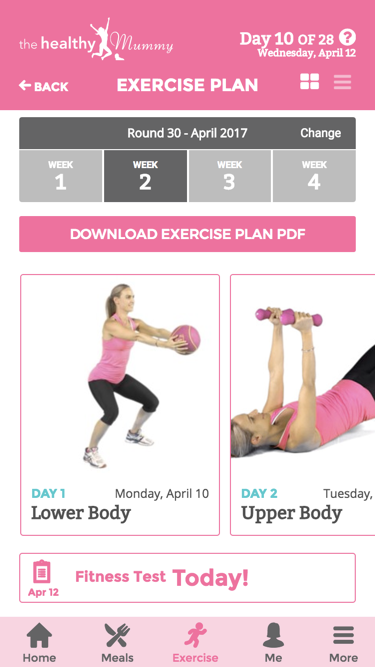 "That's if you can and after medical clearance! Exercise increases energy, the more energy you have the better!"
With heaps of exercises designed for busy mums, you'll be able to fit in a workout even with a newborn on the 28 Day Weight Loss Challenge! 
8. Try and nap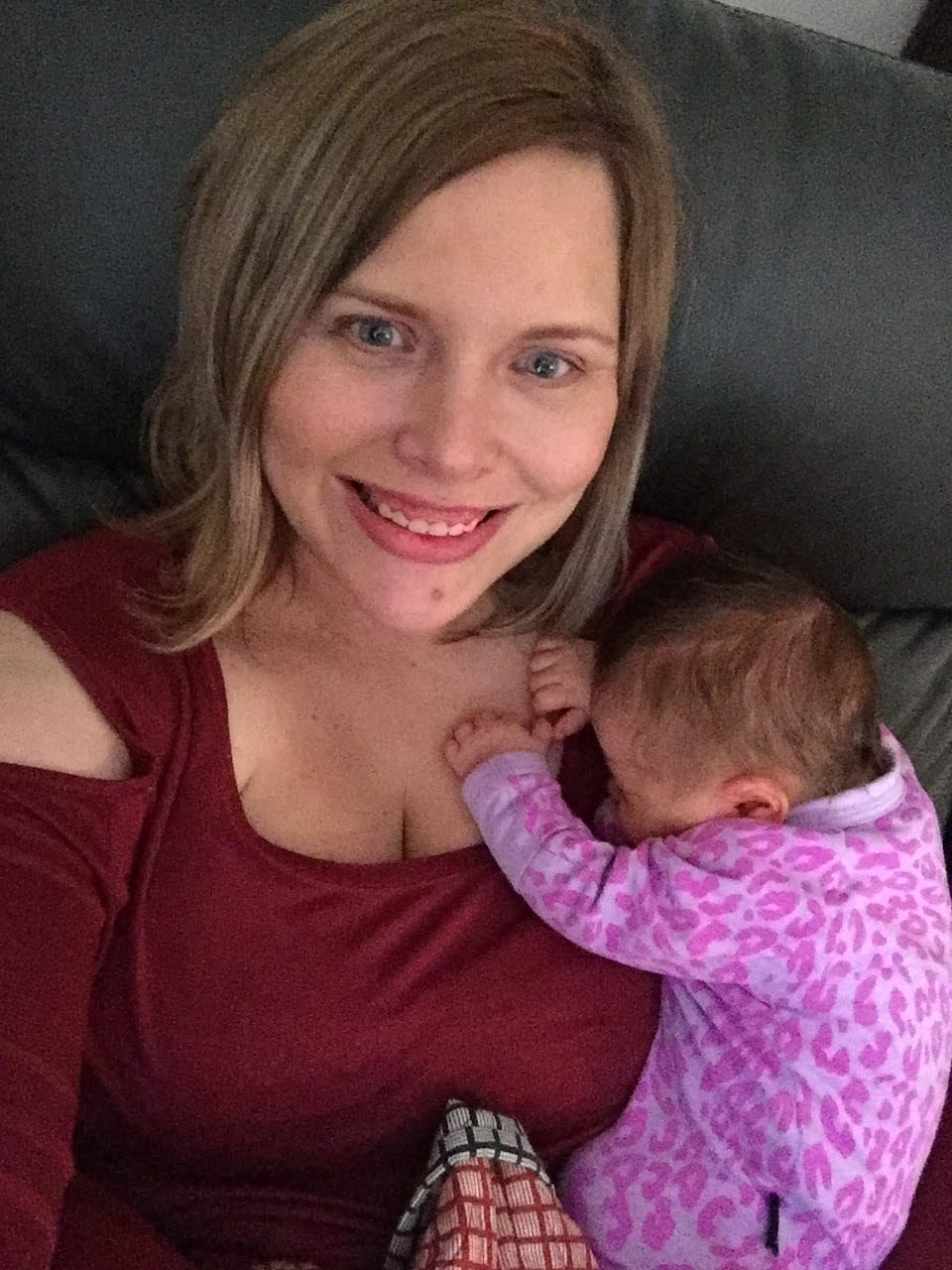 One of the number one pieces of advice you'll receive as a new parent is to sleep when the baby sleeps. And though this is sometimes easier said than done, even a little nap can make a big difference!
"If you can, even an extra 15 mins helps with the sleep deficit," says Laura.
Great tips Laura, congratulations on your new arrival and hopefully you'll get some more sleep!
Are you a tired new mum in need of an energy boost?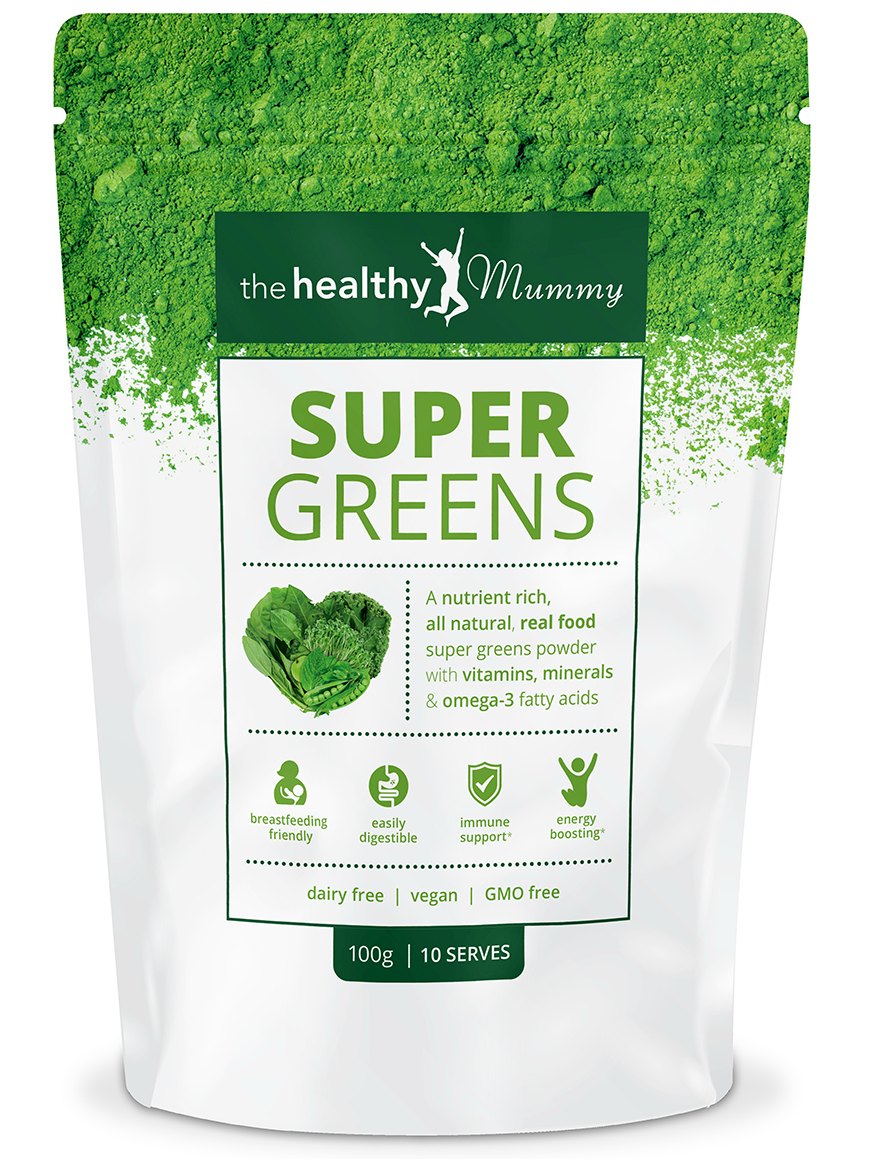 As busy mums we're all about healthy shortcuts. As such we've created a way for you to get a shot of energy-boosting superfoods into your body by barely lifting a finger. You're welcome!
We've managed to pack 37 ingredients from real food sources into our amazing Super Greens. Our ultimate aim is to give busy mums an energy lift. Most of all, breastfeeding mums don't miss out because it's one of a few on the market that's breastfeeding friendly.

A powerful energy boost
When you're conscious of what you're putting into your body, you need to make every mouthful count. This is why this amazing powder punches well above its weight.
A snapshot of how powerful Super Greens is, this product…
has 56 more times the vitamin B12 of a beef steak.
contains the same calcium as three serves of cheese.
contains the iron of 12 cups of spinach.
has the vitamin C equivalent of 1.4kgs* of oranges.
has 11 times more iron than red kidney beans.
contains 50 times more vitamin B12 than an Atlantic salmon.
has 11 times more vitamin C than 100ml of orange juice.
contains as much calcium as one litre of milk.
has the same vitamin C as half a kilo of red capsicums.
has as much B12 as 77 eggs.
contains four times as much calcium as almonds.
Learn more about our ENERGY BOOSTING SUPER GREENS HERE.