New Role – Group Business Manager
The Healthy Mummy is looking for a Group Business Manager to join our dynamic and fast growing team in our Manly, Sydney office
This is a senior role and full time role managing key areas of the business helping to drive the business forward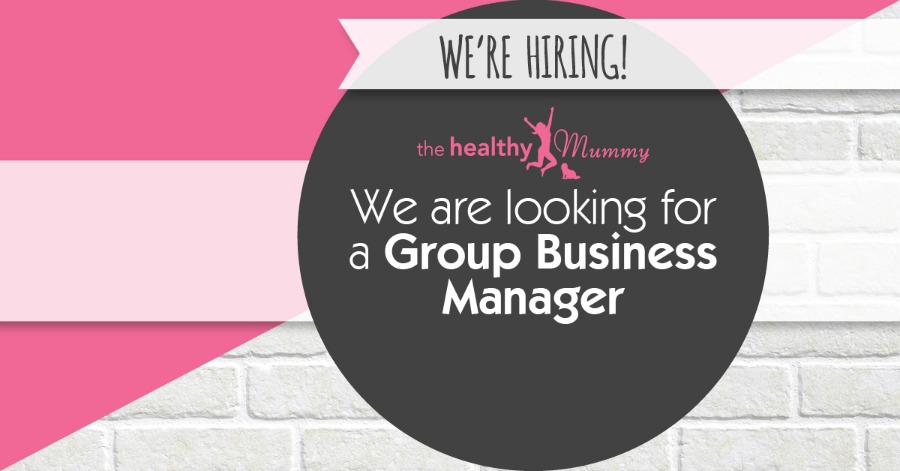 The role involves
Managing staff operations with 7 direct reports
Overseeing operations of the business
Reporting directly to the CEO
Maximising business revenue
The ideal candidate will
Have extensive experience in managing people
Have a strong back ground in sales and marketing
Have extensive experience in digital media
Have extensive knowledge and experience in social media
Have a strong commercial and strategic mind
Business experience would be preferable
Be a hands on person and want to make a difference
Be an upbeat, can do and positive person
Enjoy busy working environment
Be an excellent multi-tasker
Why is this a great opportunity
Working in a fast growing and dynamic company with a positive brand message
Working in a Company with a powerful health and empowerment message
Working in a unique business specialising in publishing and ecommerce
Working with a fantastic team across editorial, social media, marketing, design and customer service
Based in Manly – so great for a Northern Beaches candidate
If you would like to apply for this role, please send your CV and covering letter to
[email protected]
Salary – negotiable depending on experience
About The Healthy Mummy
The Healthy Mummy is a dynamic and young business (7 years old) which is the fastest growing niche health and weight loss company created just for mums.
The Healthy Mummy is a content, commerce and community business which places it customer as number 1.
The business includes a heavy digital footprint (www.healthymummy.com) with over 700,000 unique browsers each month and over 4 million page impressions
It has a heavy social media presence with over 700,000 mums which includes FB pages, FB groups, Instagram, Pinterest, Twitter and Snapchat.
It also has a strong offline presence with 120 Healthy Mummy Consultants and 30 Fitness Trainers Nationally.