If you are looking for a no refined sugar-sweet recipe then we have a great one here to try – No Refined Sugar Tarts.
These little tarts are refined sugar-free and can be enjoyed by the whole family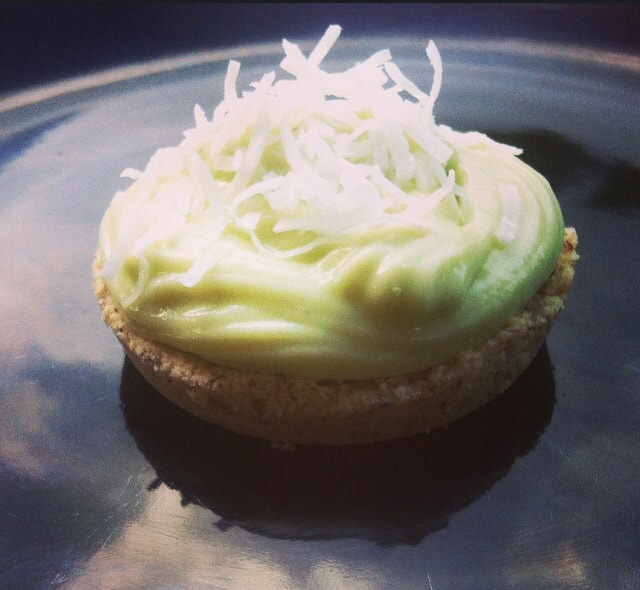 No Refined Sugar Tarts Recipe
Ingredients
Base
1/2 cup rolled oats
1/2 cup almond meal
1/3 cup coconut flour
1.5tbsp coconut oil
1/2tsp vanilla extract
1tsp honey
Lime Filling
5tbsp coconut yoghurt (150g)
1/2 avocado
juice of two small limes ( add as much or little as you like)
zest of 1 lime
Method
Start off by making the bases by processing all the base ingredients together- the mix will be crumbly
Get a muffin tray and Use a silver tsp a put 2tbsp of base mix into one muffin hole
There will be enough mix to make 8 bases
 Pop straight in the freezer for 1-2hrs, you need them to be extremely firm so they do not crumble when trying to remove from the tray
Next, make your filling by processing all of the filling ingredients until they are well combined
After the 2 hrs has passed and the bases are really firm, remove them from the freezer
 Get a sharp knife- DO NOT "saw" around them to get them out, carefully put the knife down the side of the base, act as if you are going to slide it around the base and the base should easily pop out
Next pipe or spoon in the filling on the base and top with shredded coconut
Recipe makes 8 tarts
155 calories each
Recipe submitted by Ash Petroff
Results from mums on the 28 Day Challenge
Mums lose an average of 4-6kg (8-13 pounds) on our 28 Day Challenge and below are some of the amazing results from mums JUST LIKE YOU who are already using the 28 Day Challenge – make the change and join them today too!
You can see lots of results and you can join here too
Erin Loses a MASSIVE 44.7kgs on our 28 Day Challenges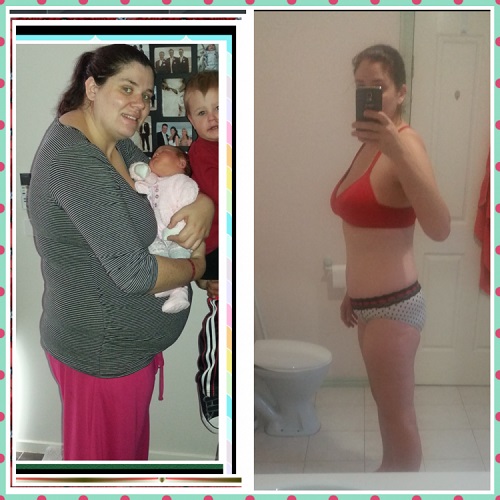 Erin says: "I love the 28 day challenge! 
It takes all the guess work of "what do I have for dinner" and fumbling around the fridge looking for ingredients before deciding on something "easy" (and usually not healthy!) 
The best thing is, after doing my weekly shop once the shopping list comes out I have everything I need to make something HEALTHY AND EASY!"
DON'T delay!
Join today and become healthier and fitter. Join 1000's of other mums on the same journey and be supported every step of the way.
You won't regret it!