Rebecca Judd is one of the leading ladies when it comes to beautiful baby finds. And thus it really comes as no surprise that the nursery she designed for her twin boys, Tom and Darcy, looks like something out of a catalogue.
But Bec isn't the only stylish mum to go above and beyond when it comes to their baby room. Come and check out our community of mums' beautiful baby rooms and get inspired to create your own calming oasis for your upcoming arrival.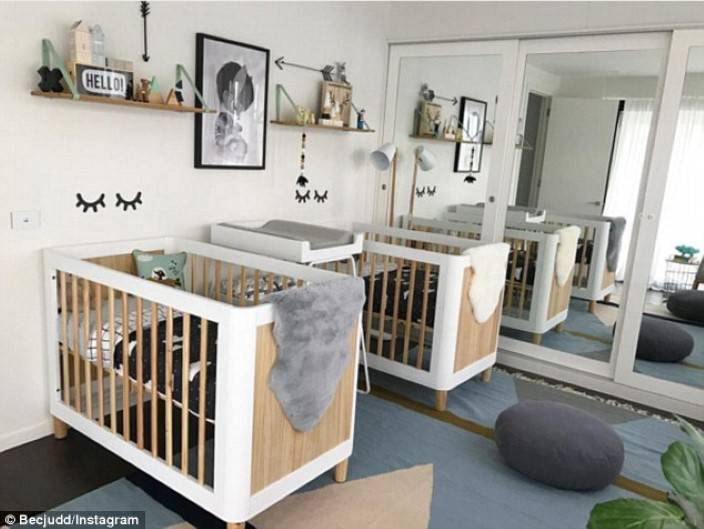 Nurturing Nurseries – 7 Baby Rooms To Inspire
Designing your baby's nursery can be a soothing and comforting experience. But it can also be quite stressful and leave you with the strong desire to move around furniture and repaint at 3:am. You can blame the combination of the nesting extinct and hormones for that!
Whether you are looking for nursery inspirations or simply want a sticky beak into the adorable decor and fantastic finds, here are our favourite reader-shared nurseries.
Peach, Pink and Oh So Sweet!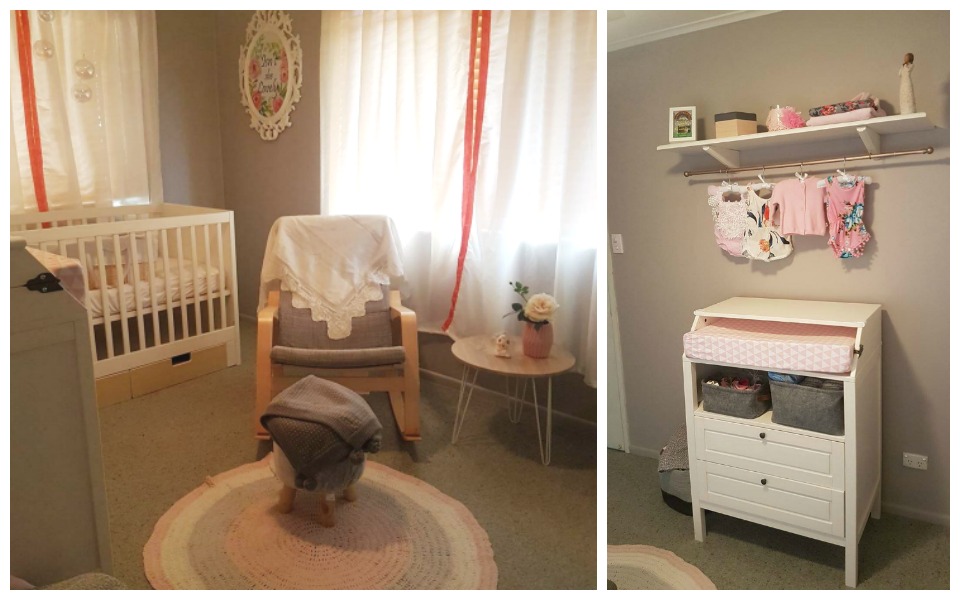 Let's start with Tahlia's daughter's room.
"When it was confirmed we are having a girl, I wanted to have a super girly nursery with lots of peach and pink tones," Tahlia tells us.
The woven mat and rocker work together beautifully and we love the hint of greys in the baskets and blankets.
Dream Big Little One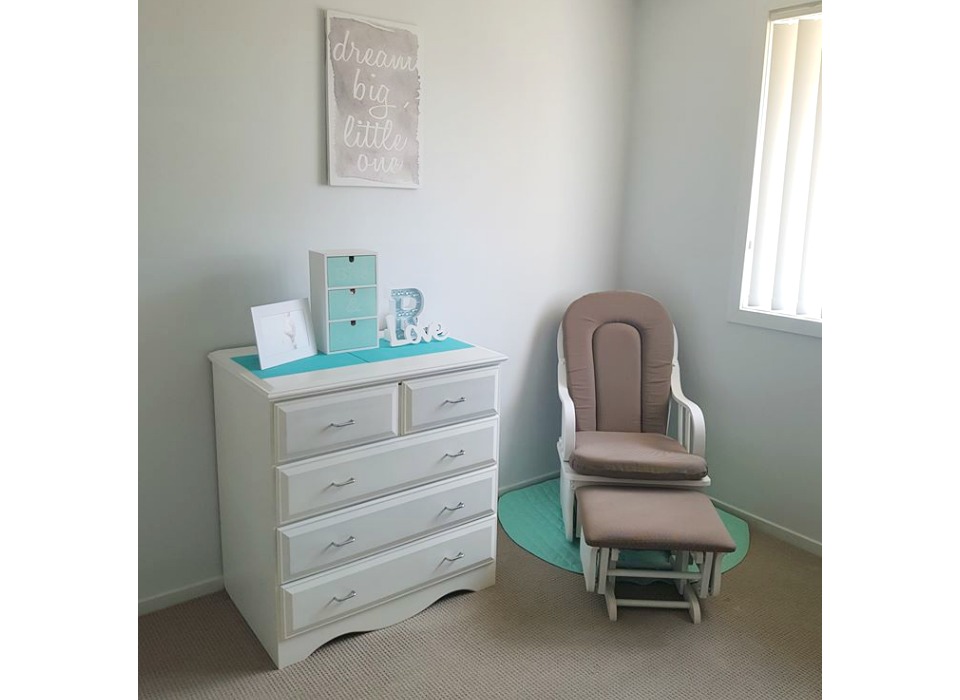 When it comes to stylish baby rooms, Louie has certainly delivered the goods!
The grey and aqua combination is not only calming but also very pleasing to the senses. Couldn't you just imagine sitting in that glider, rocking back and forth with your own little one?
Isabella's Idyllic Oasis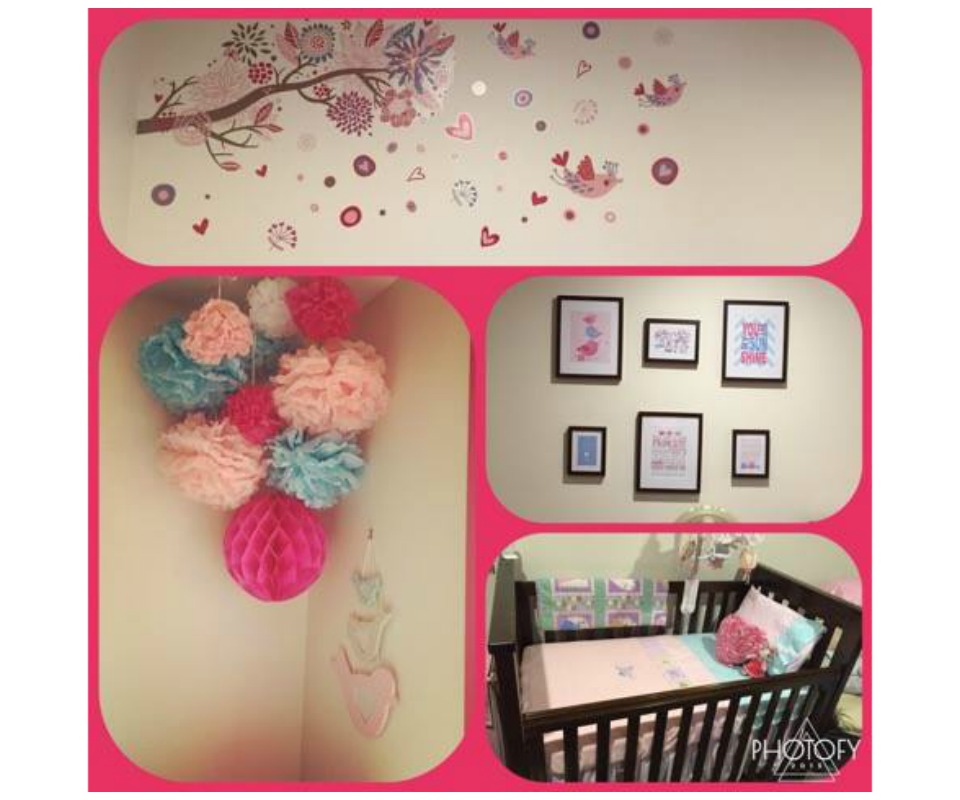 When Amelia gave birth to her daughter, Isabella, she wanted to design a nursery that offered the classic 'girly' look "without being too pink."
And she certainly achieved it!
While she includes a number of pink elements, the addition of the wall stickers and hangings, the dark timber furniture and the paper lanterns in the corner all add a whole new dimension to the room.
Monkeying Around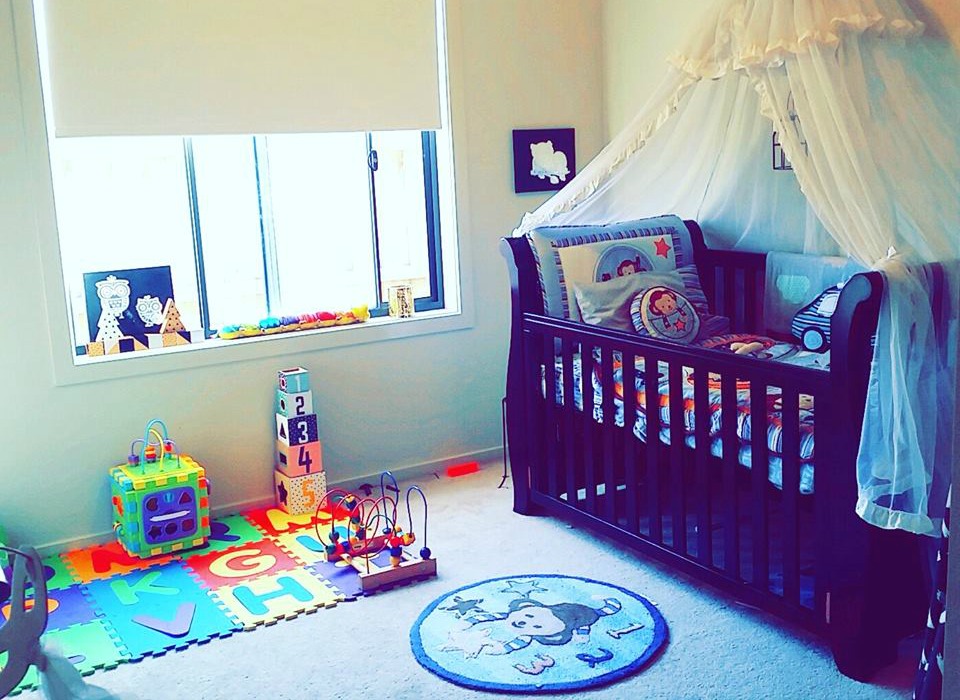 Kiralee's little one will be enjoying a blissful night's sleep in the incredible canopy sleigh cot, complete with monkey-themed bedding and a gorgeous ruffled canopy.
We love the playful look of the nursery but Kiralee admits, "I'm in the process of changing it again. Hormones have got the better of me."
Minty Delight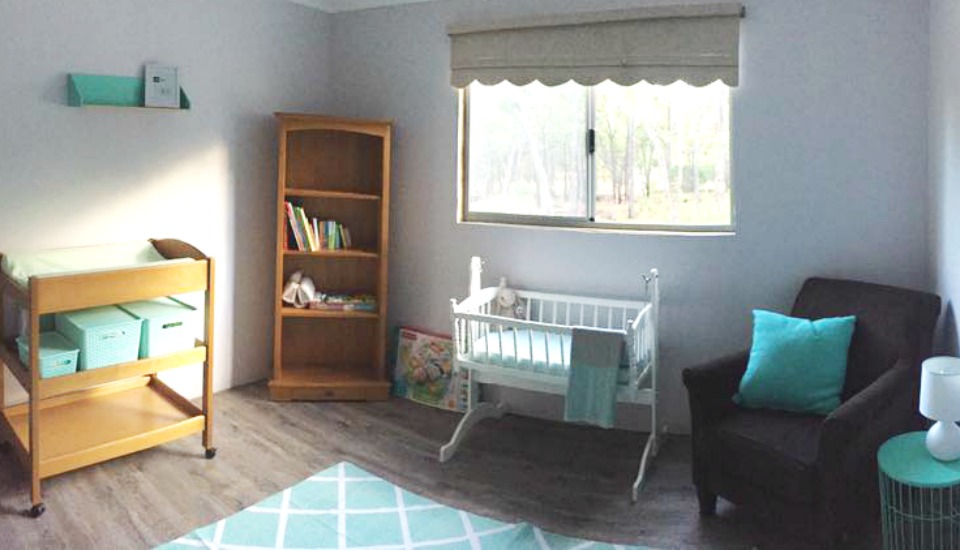 What caught our eye in Sophie Jane's nursery was the adorable white cradle with matching 'mint green' accessories.
"We didn't know the sex but chose not to go with a 'theme' so the mint green worked perfectly," mum, Meegan tells us.  "I love the peaceful feeling in her room."
While you can choose to splurge on accessories, you certainly don't have to!  You can pick up baskets in a range of colours (including mint green like Meegan's) and the matching shelf at KMart for around the $15 mark.
Patterned Perfection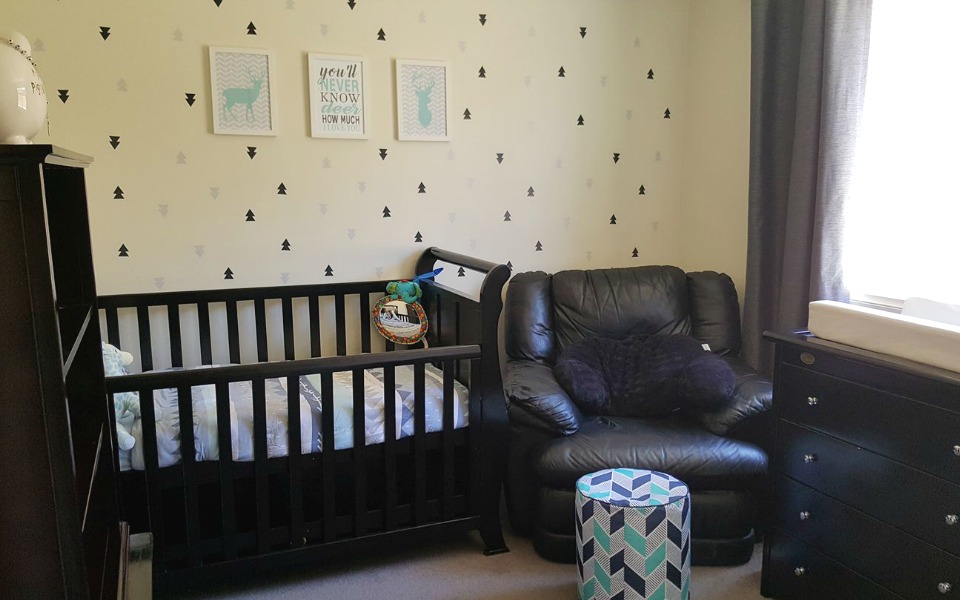 Sonia has mastered the fine art of patterns with her nursery. The black cot, dresser and chair all work together perfectly. But what we especially love is the subtle wilderness theme with the tree-inspired wall stickers and deer wall hangings.
The addition of the patterned ottoman and matching cot bedding brings a little bit of colour to the soothing space.
Themed Treat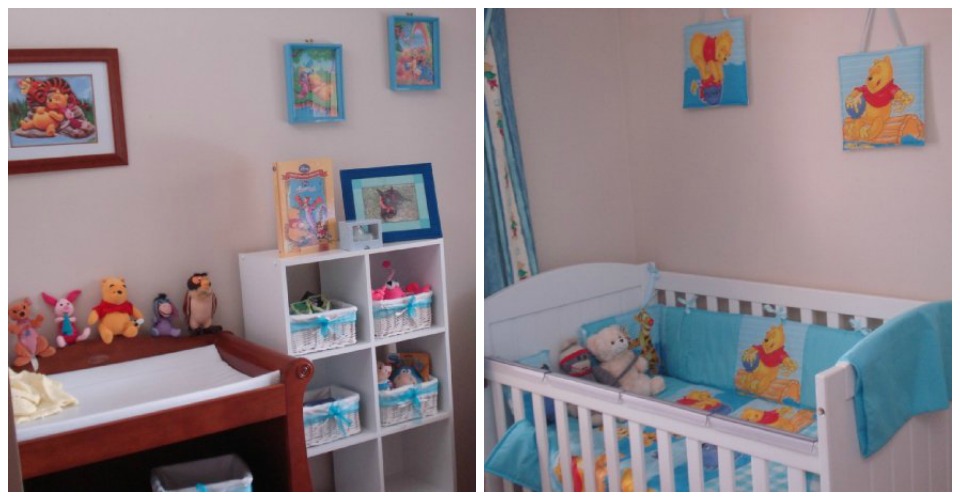 When I had my son I decided on the Winnie The Pooh theme early on. Because of the popularity of Pooh, there are heaps of nursery accessories on the market. And it was actually incredibly affordable to design his nursery by adding my own Pooh pictures to frames, adding blue ribbon to white baskets (bought at Kmart) and popping a few of Pooh's little stuffed mates on the change table.
Of course, how you choose to design your baby's nursery will depend on your budget, your style and your space. Even if you are not working with the budget of Bec Judd, it's still possible to pull off an elegant and stylist space to get to know your newborn better.
Thanks to all the lovely ladies who shared their photos with us! We would love to see your nursery too – upload a photo to the Facebook comments.