One Mum's Measles Warning: 'Measles Can Be Dangerous In Young Children'
*Please note that The Healthy Mummy strives to provide unbiased information stories and share real mum stories based on topical news that is relevant to mums. Our articles are intended to inform mums and share people's opinions so that parents can make their own decisions.*
When this mum's little girl developed a red, blotchy rash, she immediately took her to see her local healthcare practitioner.
After being prescribed antibiotics and a steroid, Emily Brady – who is a Healthy Mummy Consultant  – wondered if her daughter had been given the right diagnosis and treatment. Shortly after, she decided to take her 11 month old to hospital. That's when her tot, Indiana, was officially diagnosed with measles.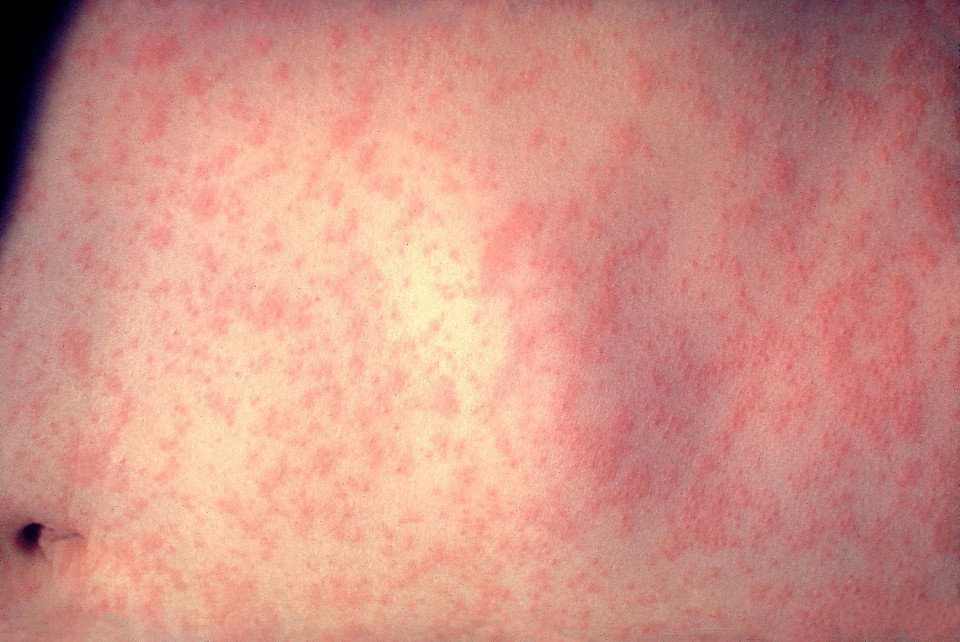 Measles Outbreak In Australia
According to the Australian Department of Health's website, as of April 7th, there have been 49 cases of measles notified in 2017.
There have been 23 cases of measles found in New South Wales, 12 cases from Western Australia, 8 cases from Queensland, 4 cases from Victoria and 2 cases from the Northern Territory.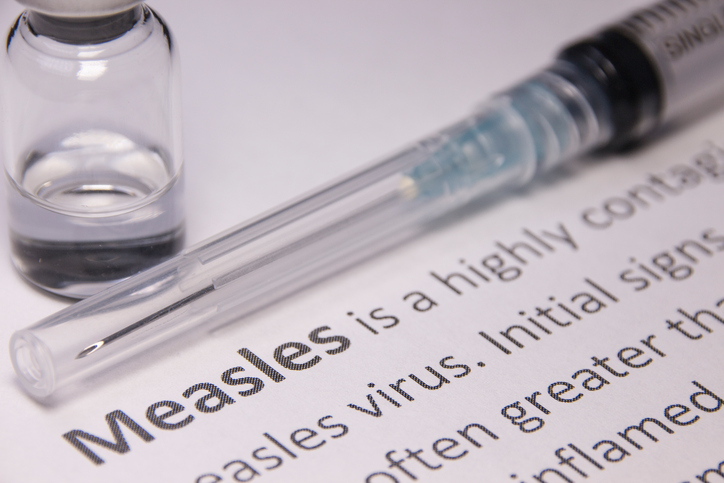 ABC News reports that in 2014, measles was declared eliminated in Australia. However, a new case of measles is sometimes brought in from overseas.
Of the 49 cases of measles notified in 2017, it has been reported that 57 per cent of cases have been imported (or import related) from overseas.
According to NSW Health, who recently confirmed a measles outbreak in western Sydney,  "the cause of the locally acquired cases is most likely a person who was infected with the disease in Indonesia and spent time in the western Sydney area while infectious."
As for the other 43 per cent, primary imported case could not be found. You can learn more about measles data here.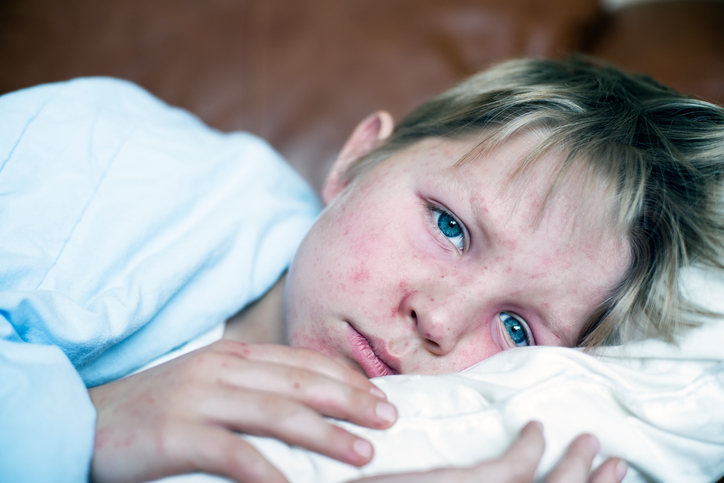 Emily's Measles Warning
Less than 48 hours ago, Emily Brady, who is a Healthy Mummy Consultant, had the shock of her life when she discovered her 11 month old daughter, Indiana, has measles.
When her little girl became unwell, she took her daughter to her local healthcare practitioner. Indiana had a temperature, was lethargic and had a red rash on her face (which soon spread over her body).
Initially, Indiana was prescribed antibiotics and a steroid to help combat her ailments.
However, Emily was not convinced that her daughter's diagnosis or prescription was right. Emily informed The Healthy Mummy, "after leaving that surgery I took her straight to the hospital for a second opinion."
Emily took her tot to the hospital's emergency room. That's when Indiana was diagnosed with measles.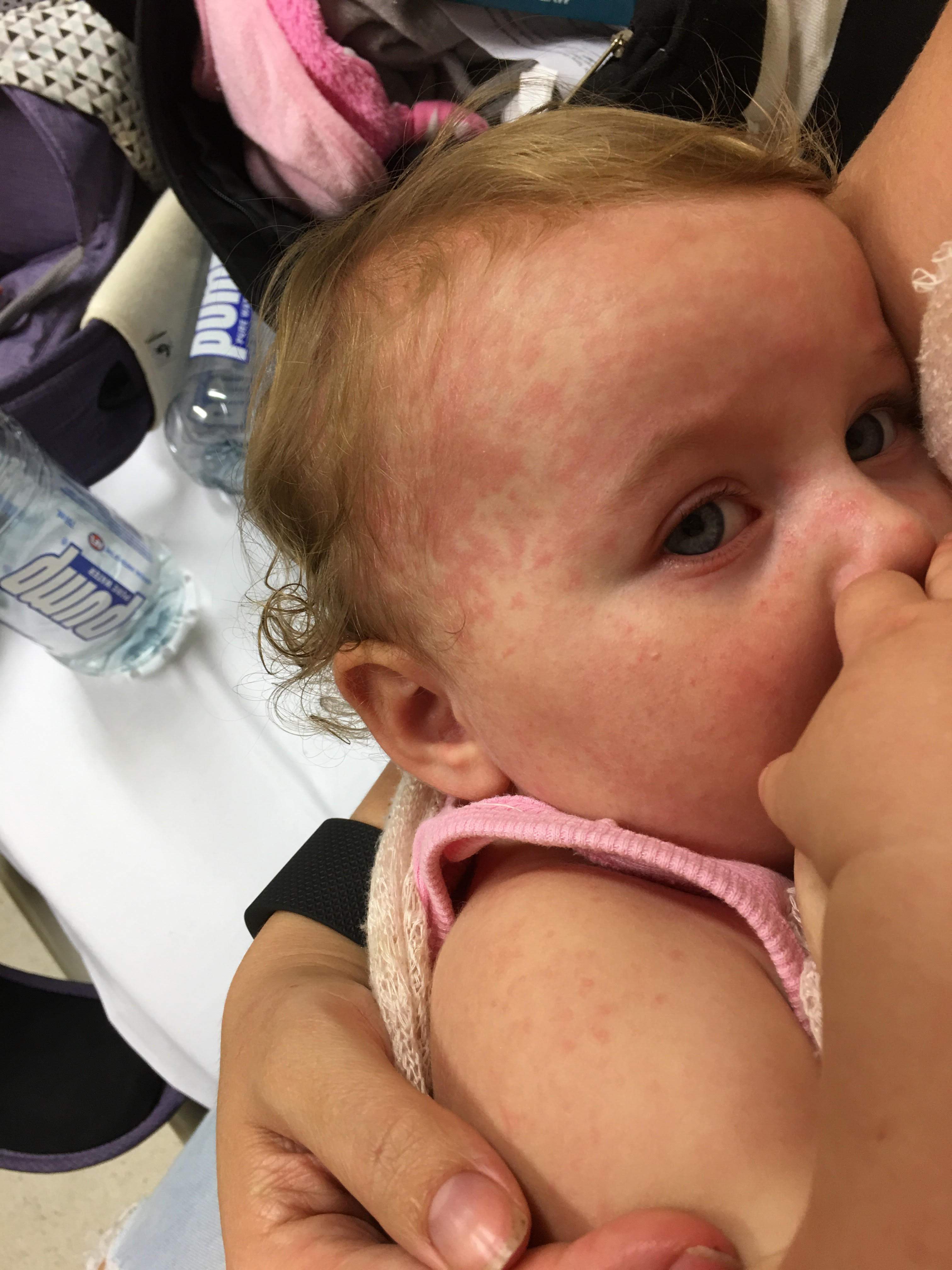 Emily says, "When [Indiana was] diagnosed, the hospital was not aware of any [measles] cases at all. Soon after a few other parents came forward and said their children to had measles in my area."
Emily shares that her daughter has since been placed in isolation. It is expected that little Indiana will be in isolation for a week. Medical authorities are hoping that by doing this, it will prevent further outbreak in Emily's local area in Mid North Coast of NSW.
Emily has since taken to social media to encourage her family and friends to know the signs and symptoms of measles and if anyone has any questions regarding the virus or believes their little one is infected with it, to seek out medical help immediately. 
Emily says, "Measles can be dangerous in young children, expecting mums and the elderly…I want to stress to ALL parents if they have any suspicion to go to their GP."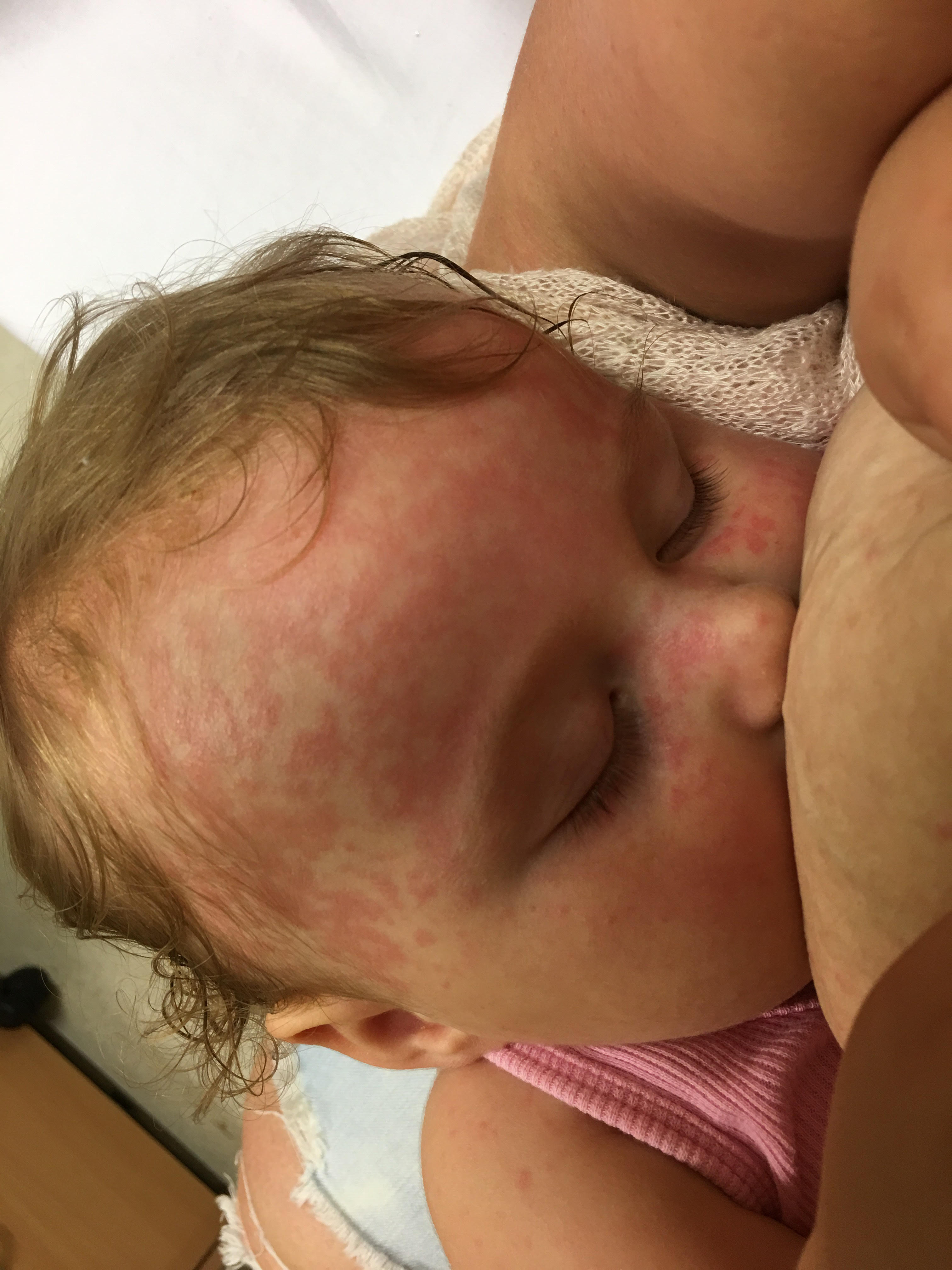 Because of Indiana's age, she had not yet been vaccinated against measles. Emily says, "If your children are under 1 then they are not covered until they have their 12 months vaccinations." 
There is currently no specific treatment for measles.
Our thoughts are with Emily and her gorgeous little girl! We have our fingers and toes crossed that Indiana will recover soon.
Signs, Symptoms And Consequences
According to NSW Health, "Measles is a serious disease that is easily spread through the air.
"Immunisation is effective in preventing the disease. All children and adults born during or after 1966 should be vaccinated with 2 doses of measles containing vaccine if not already immune."
The virus is generally accompanied by many symptoms including:
Fever
Tiredness
Cough
Runny Nose
Sore, red eyes
Feeling unwell
And a red, blotchy rash which appears a couple of days later. The rash generally starts on the face and spreads. The rash, however, is not itchy.
Up to a third of people infected by measles develops further health complications/concerns, including diarrhoea, penumbra and encephalitis (swelling of the brain).
Who Is At Risk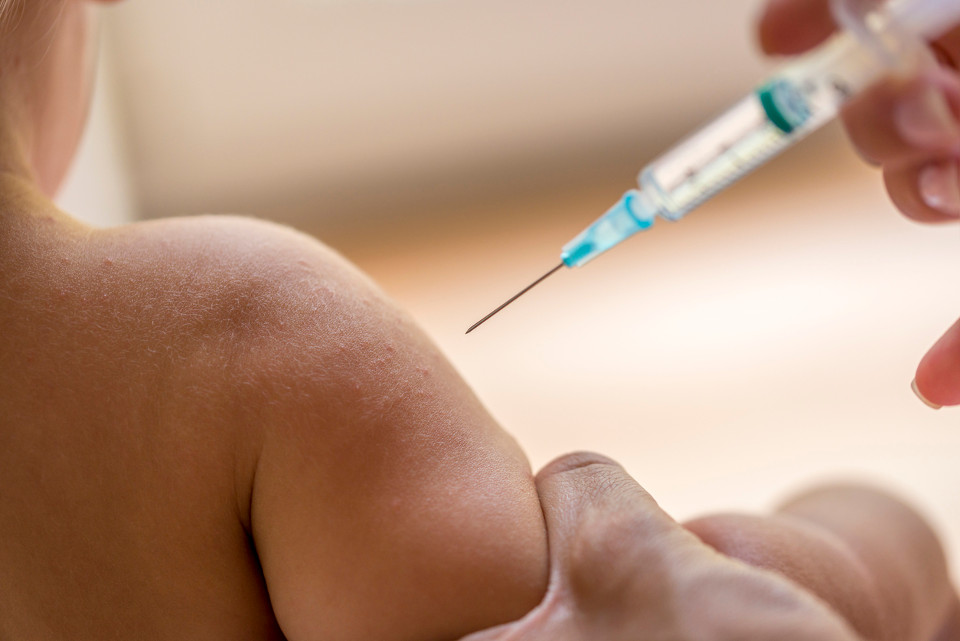 NSW Health states that most people born before 1966, are immune to the virus. However, people at risk at contracting measles include:
People born after 1966, and have not had two doses of the measles vacation from the age of 12 months.
Babies before the age of 1 who have not yet been vaccinated.
People with a weakened immune system (for example one undergoing chemotherapy).
People who are not immune and travel to countries where measles is prominent.
While measles is considered rare here in Australia, just like Emily, NSW Health encourages parents understand the signs and symptoms of the virus when outbreaks do occur. 
Also, do not hesitate to seek medical assistance if you believe someone in your family has contracted measles.
For more information on the facts about measles, as well as the signs and symptoms, read NSW Health's guide here.
For more breaking news regarding health and children's health, click here.